10 December, 2018 . Intrepids Safari Park, Samburu, Kenya

We saw some new animals in Samburu: an Oryx, which my sister-in-law points out is both a type of antelope and a 14 point scrabble word. That's 14 points in only 4 letters ~before~ any multiple letter or multiple word scores. The giraffes here are reticulated giraffes, which means their spots are rectangular rather than round. The ostrich and zebras are also different from their southern counterparts, although we have yet to see an ostrich.
Forgive me for becoming a tourist snob again when I say that the most special things we saw today were a cheetah on the prowl, and two lionesses and their 4 cubs (or are they kittens?). Having a herd of elephant walk by within a few metres no longer qualifies as special!
The cheetah was oblivious to the 6 safari vehicles that leap frogged over each other along the roadway to give their pasengers a look as the cheetah walked parallel to the road. It was also oblivious to the herd of impalas that were united in stamping their feet and growling at it from a safe distance.
The lions were another find by a different tour group that Dom, our guide, heard about by phone. By the time we got there, it was raining and all the other trucks were gone so we had a private visit. It was two Mum's with two cubs each. 
And we saw a leopard from a distance of about 100m. It dissappeared as soon as we turned the truck towards it.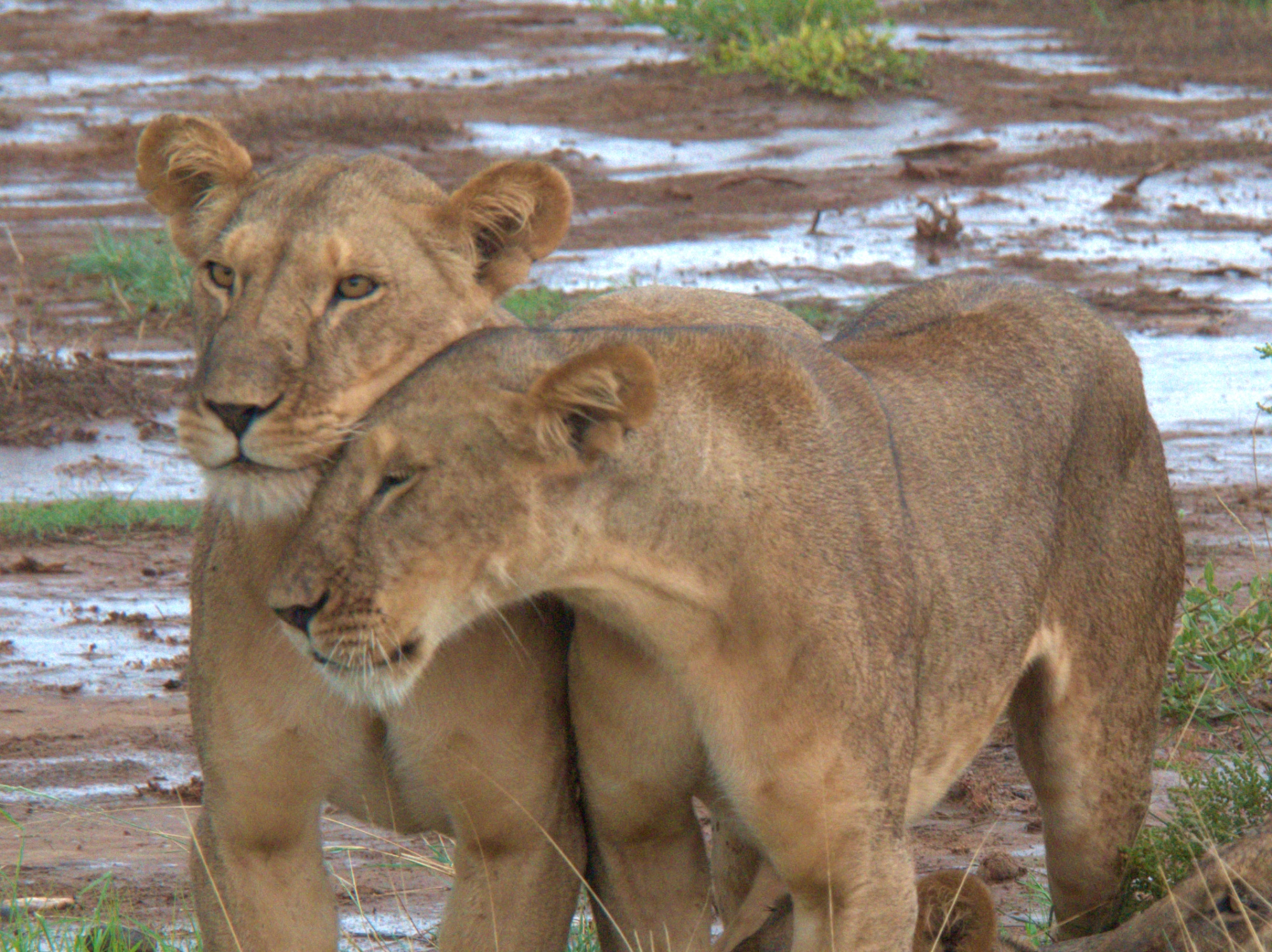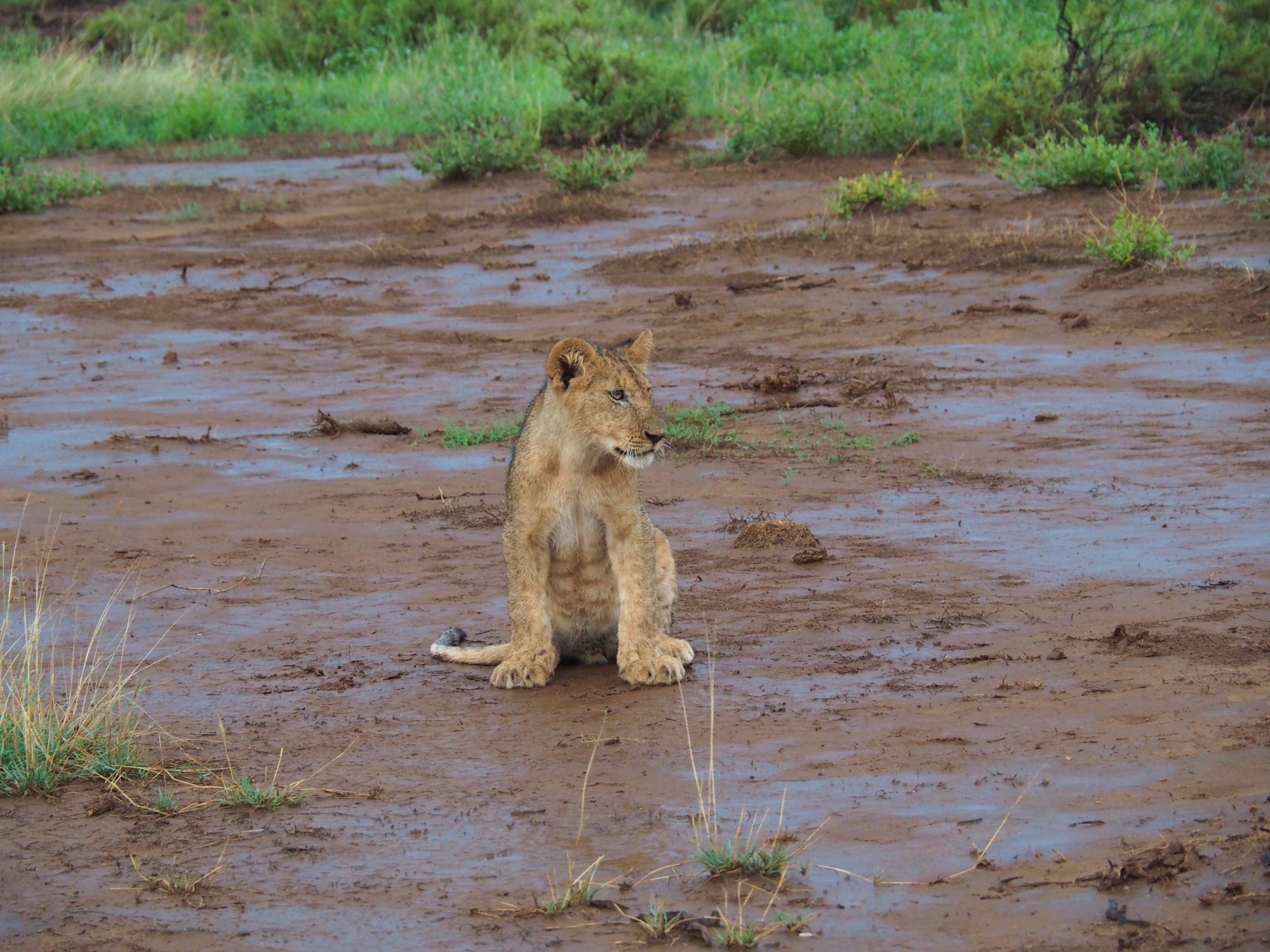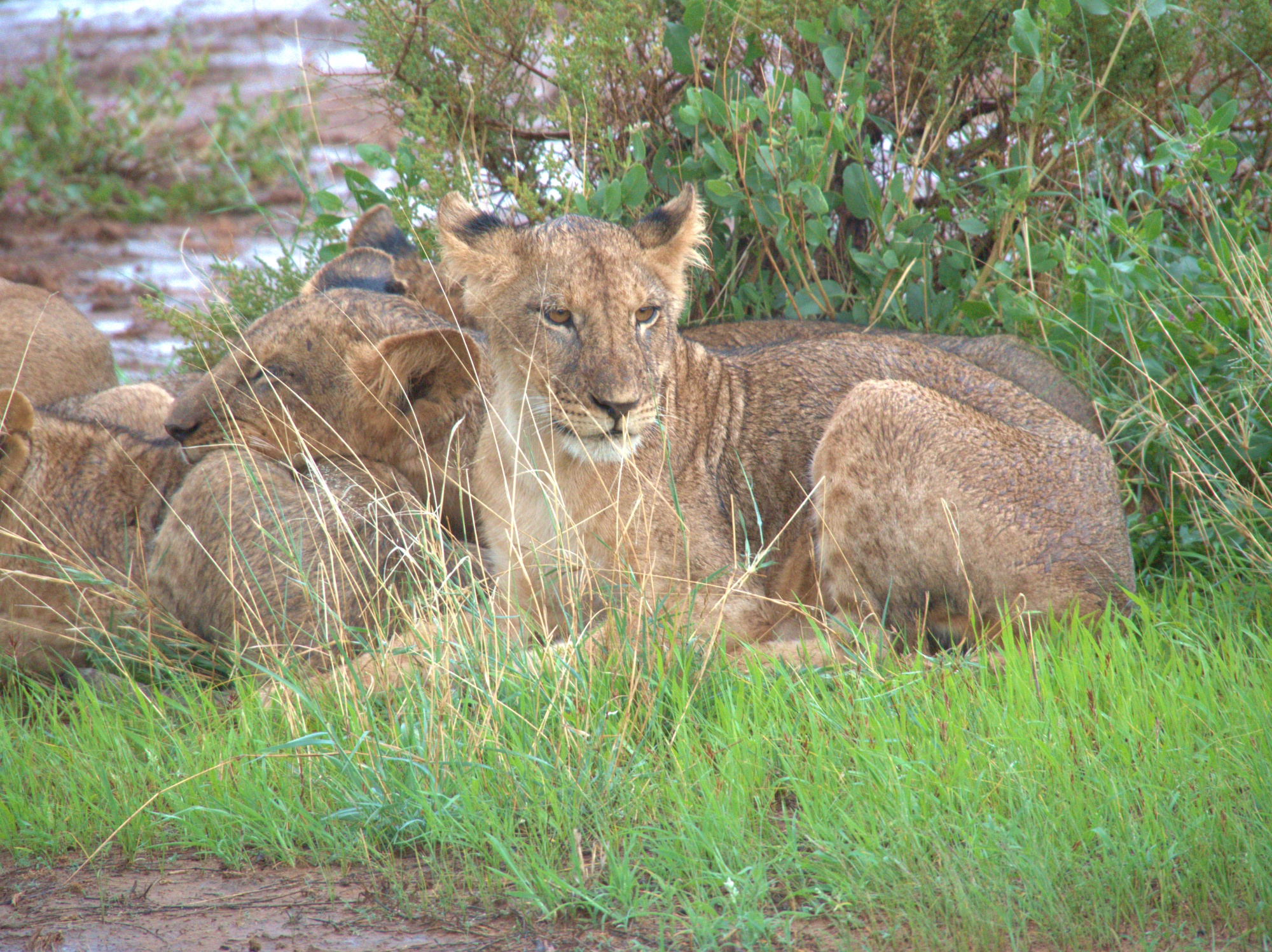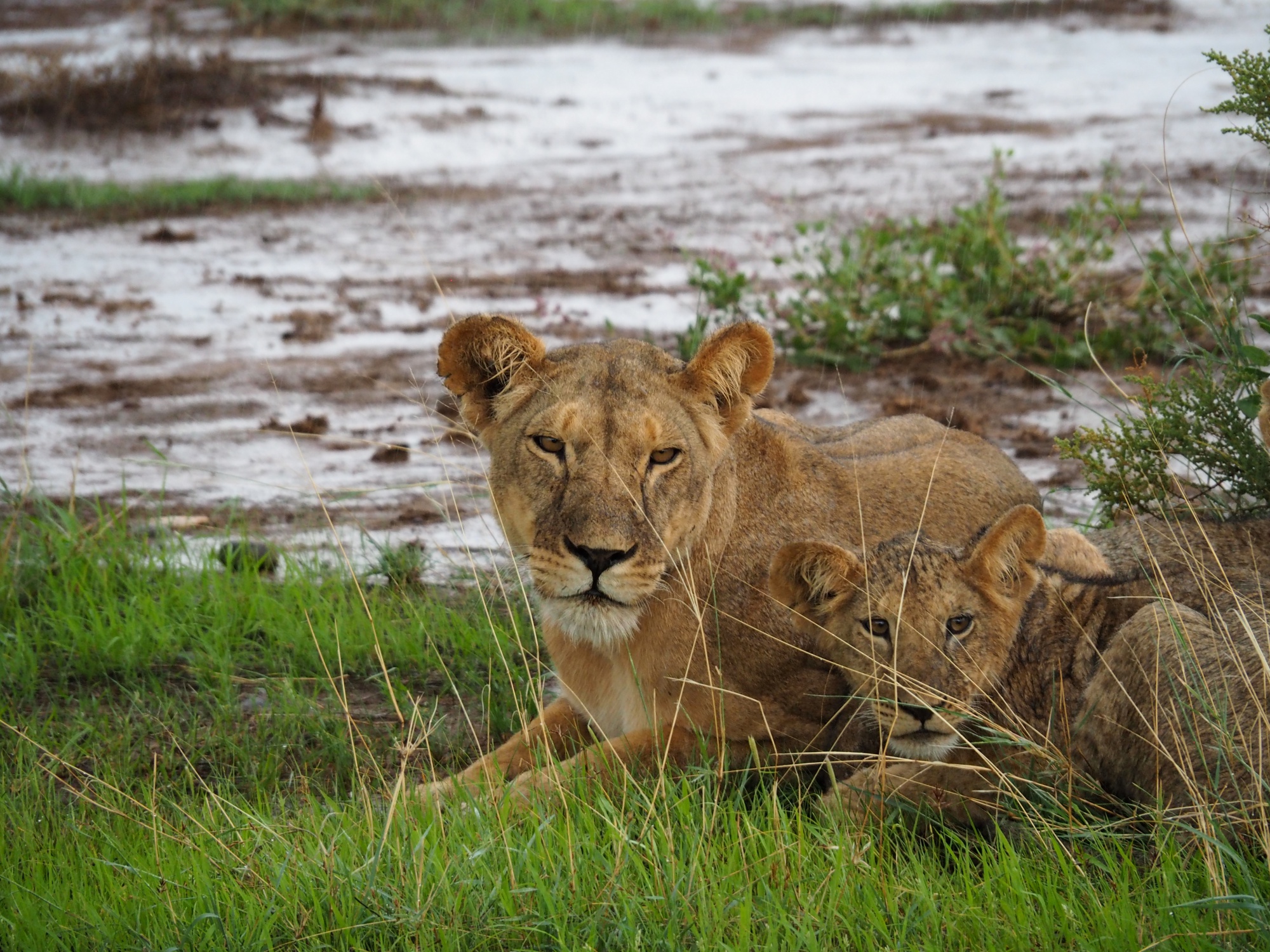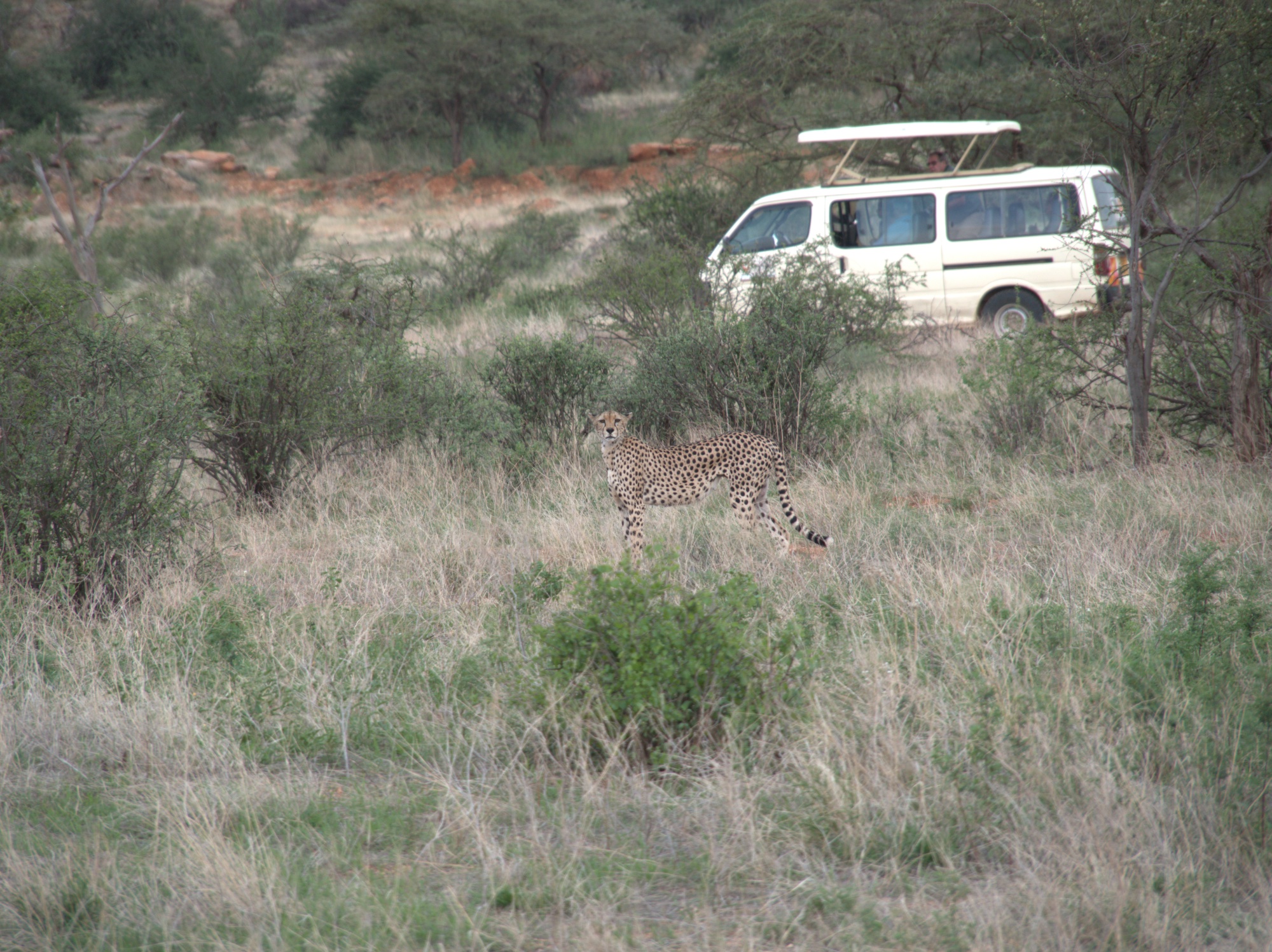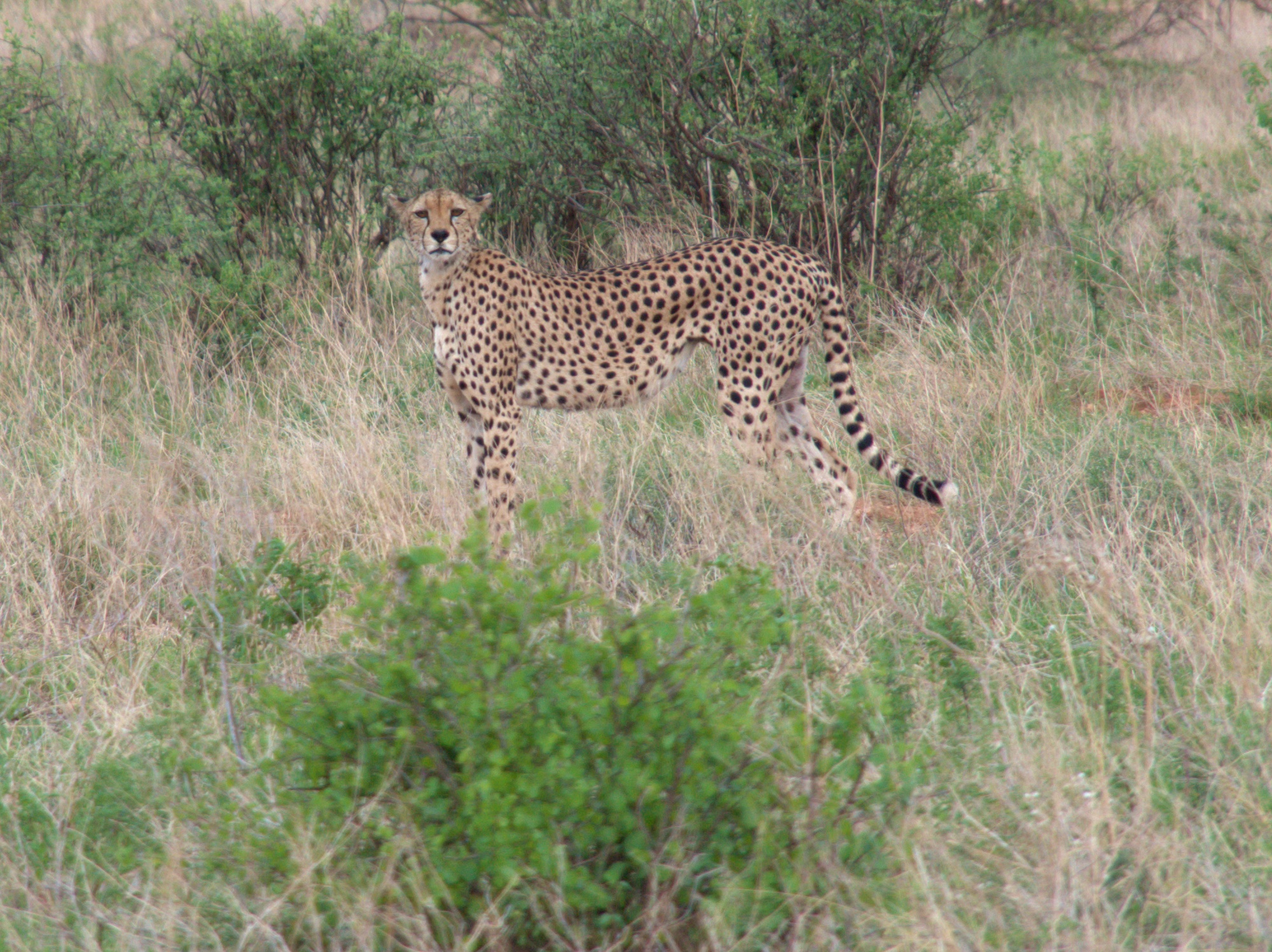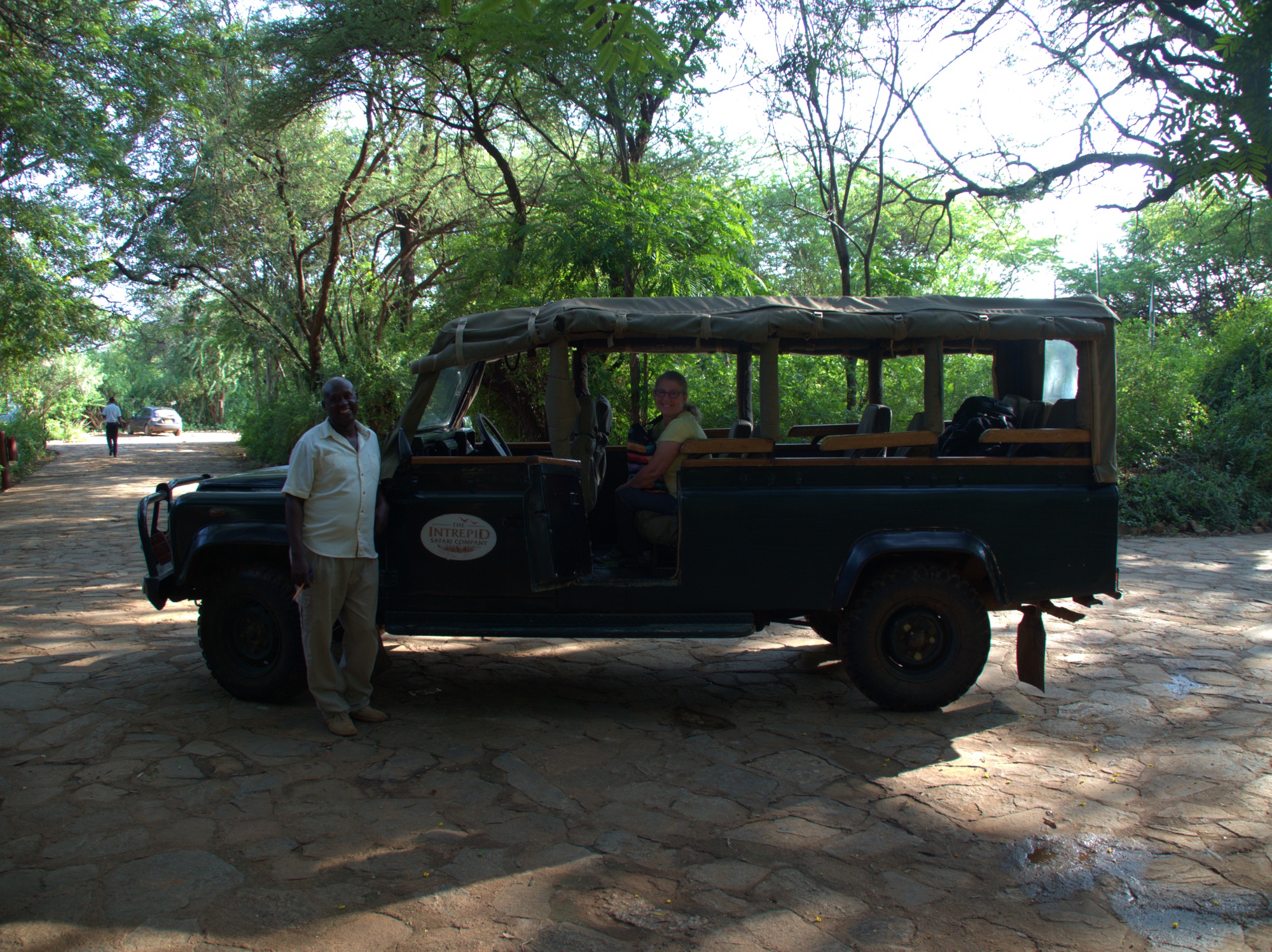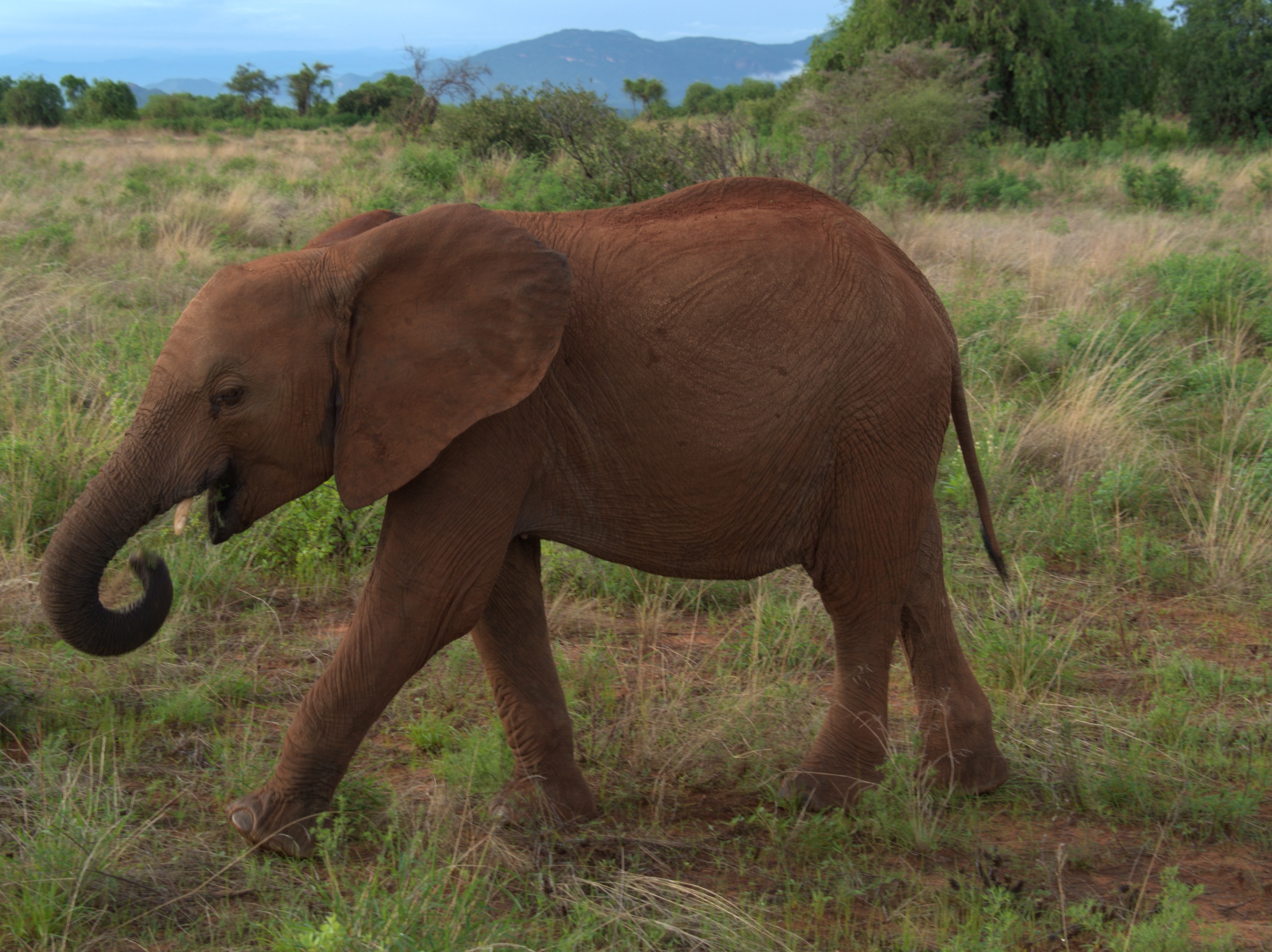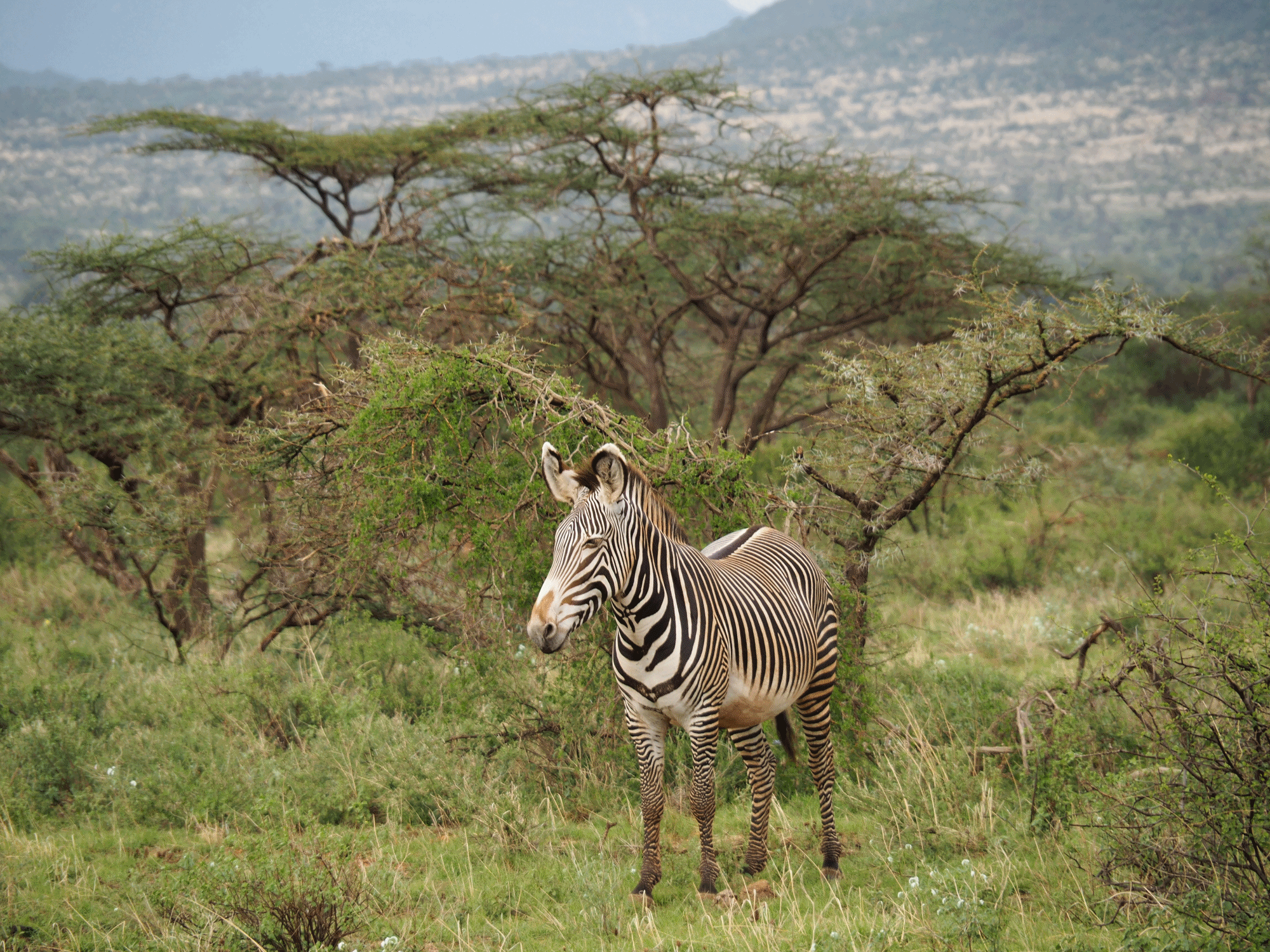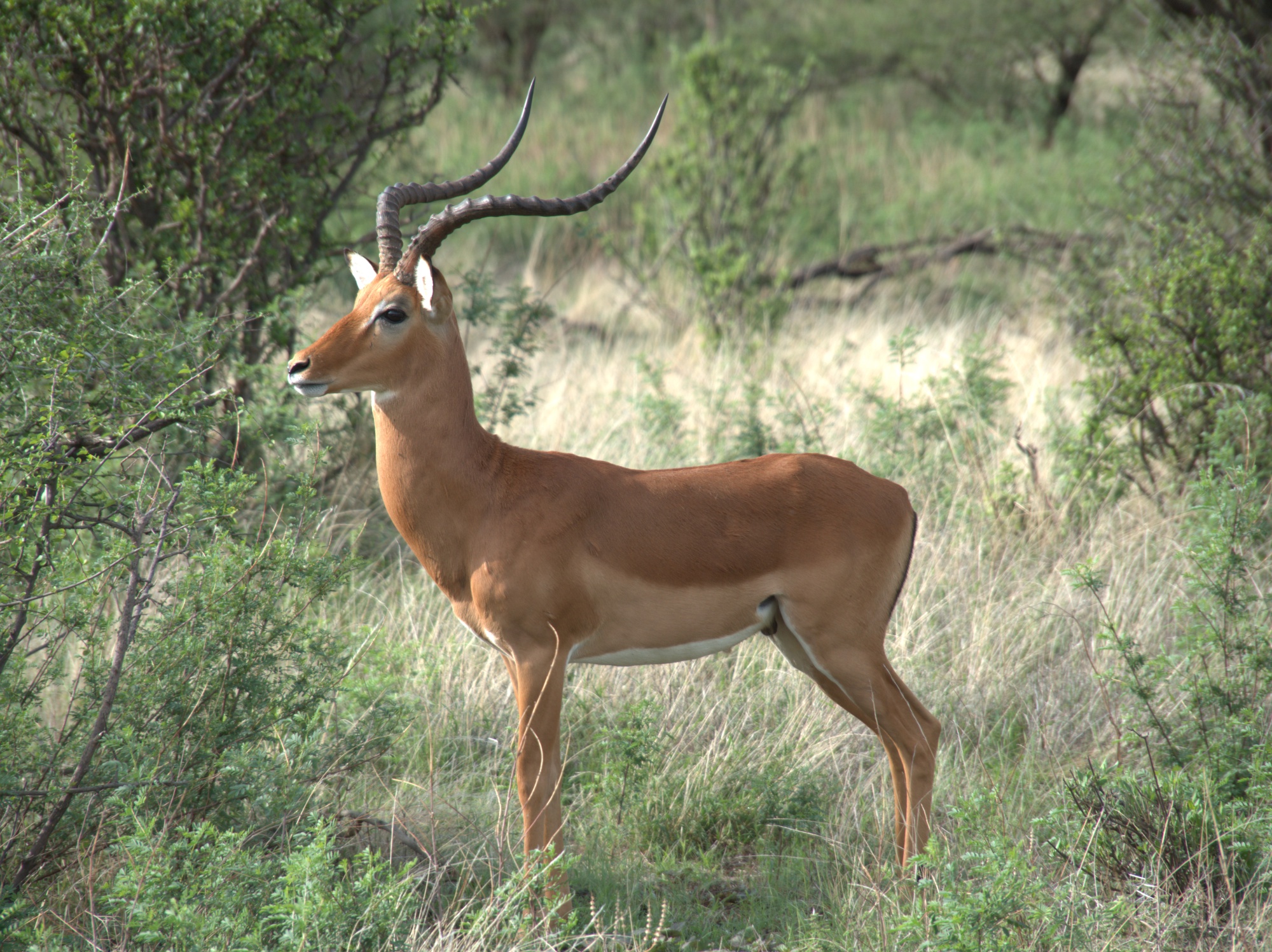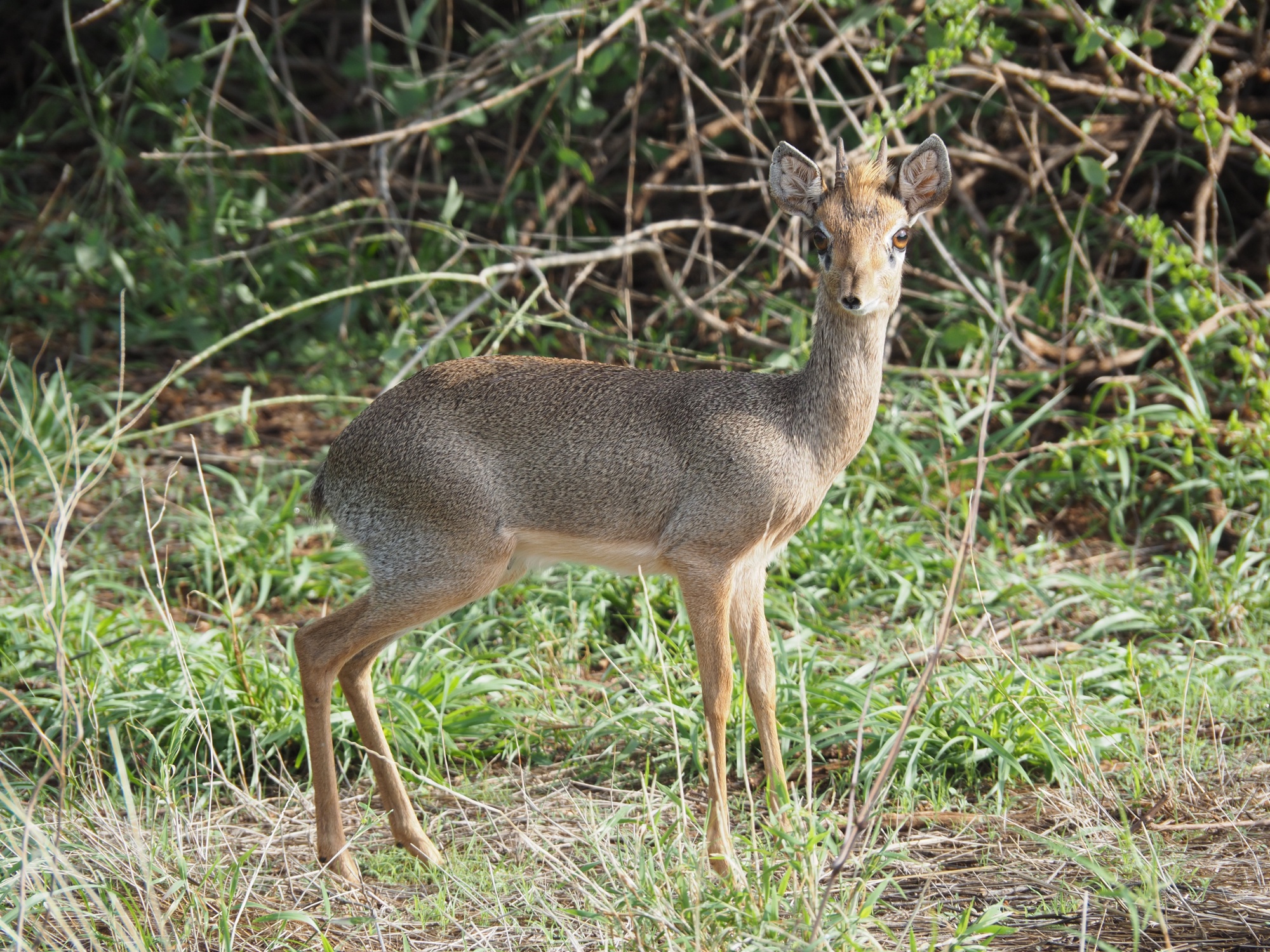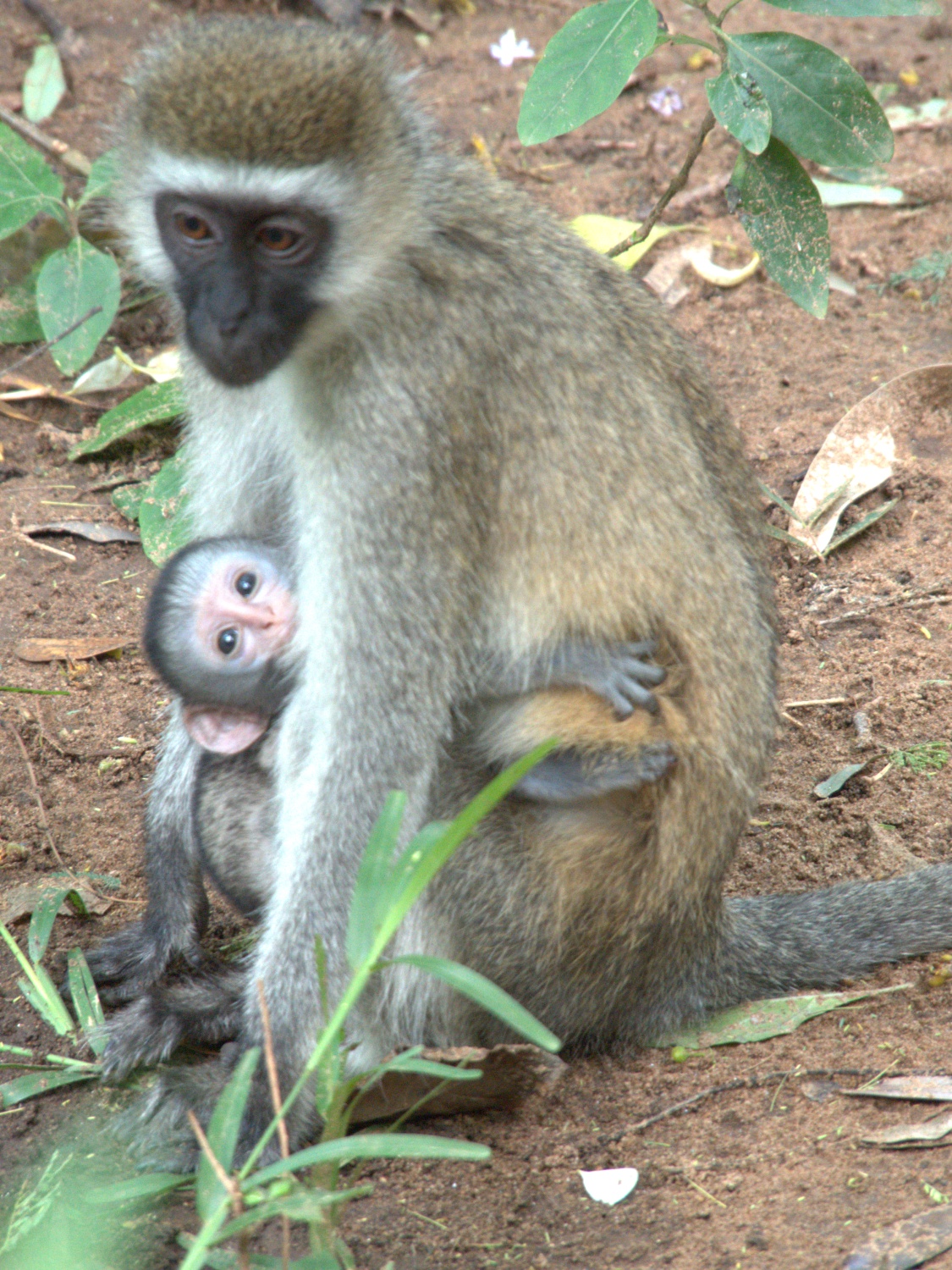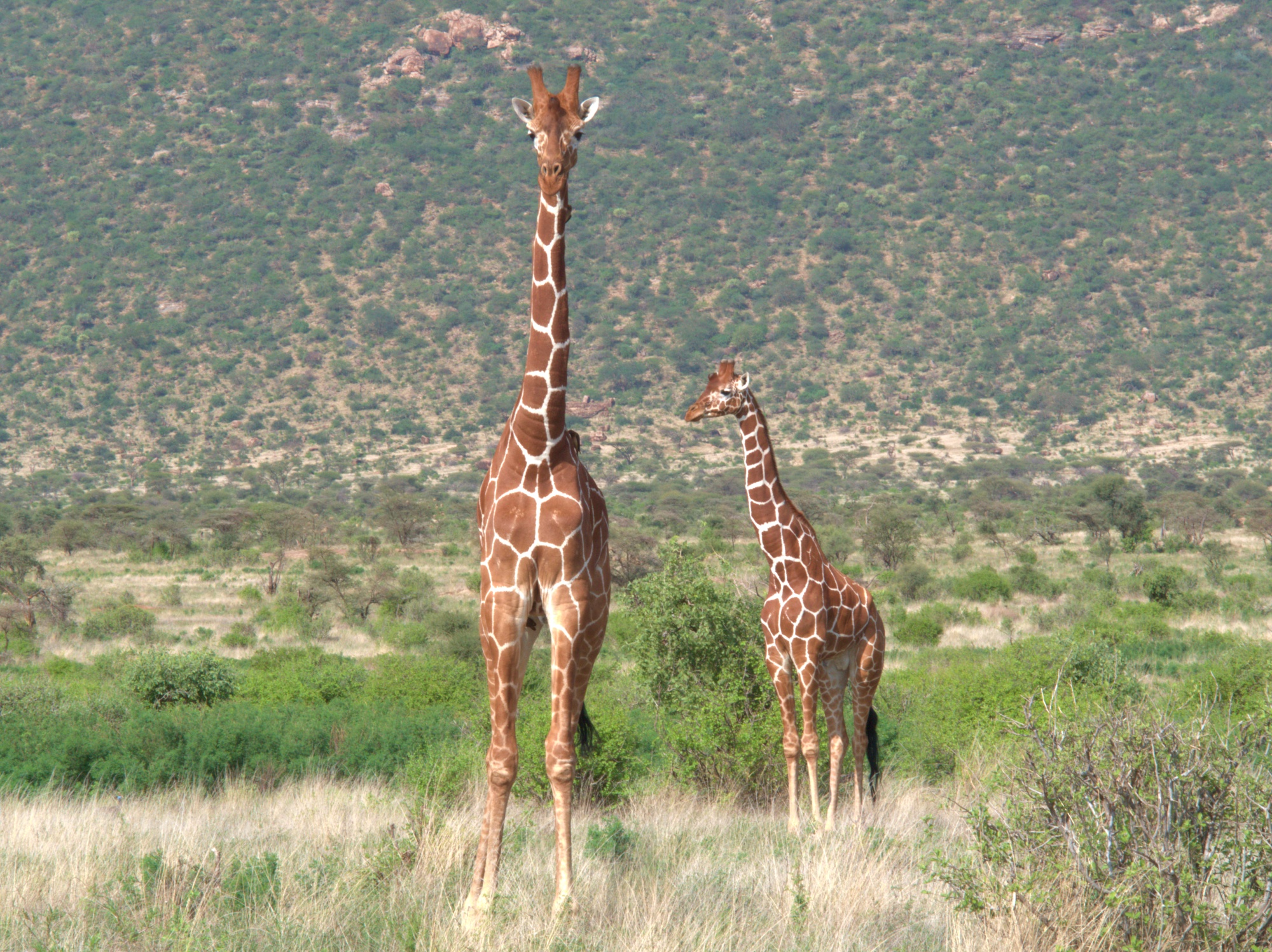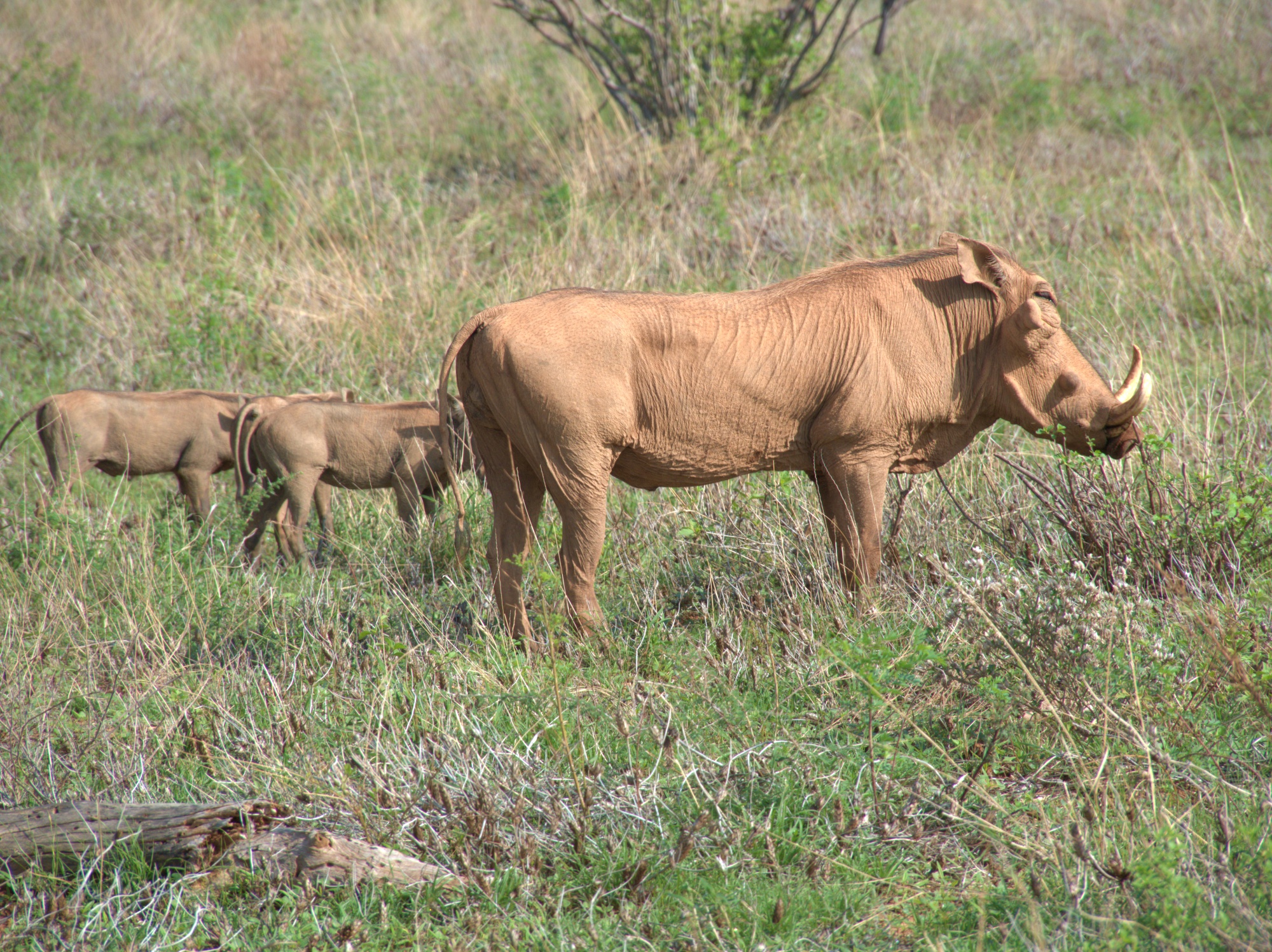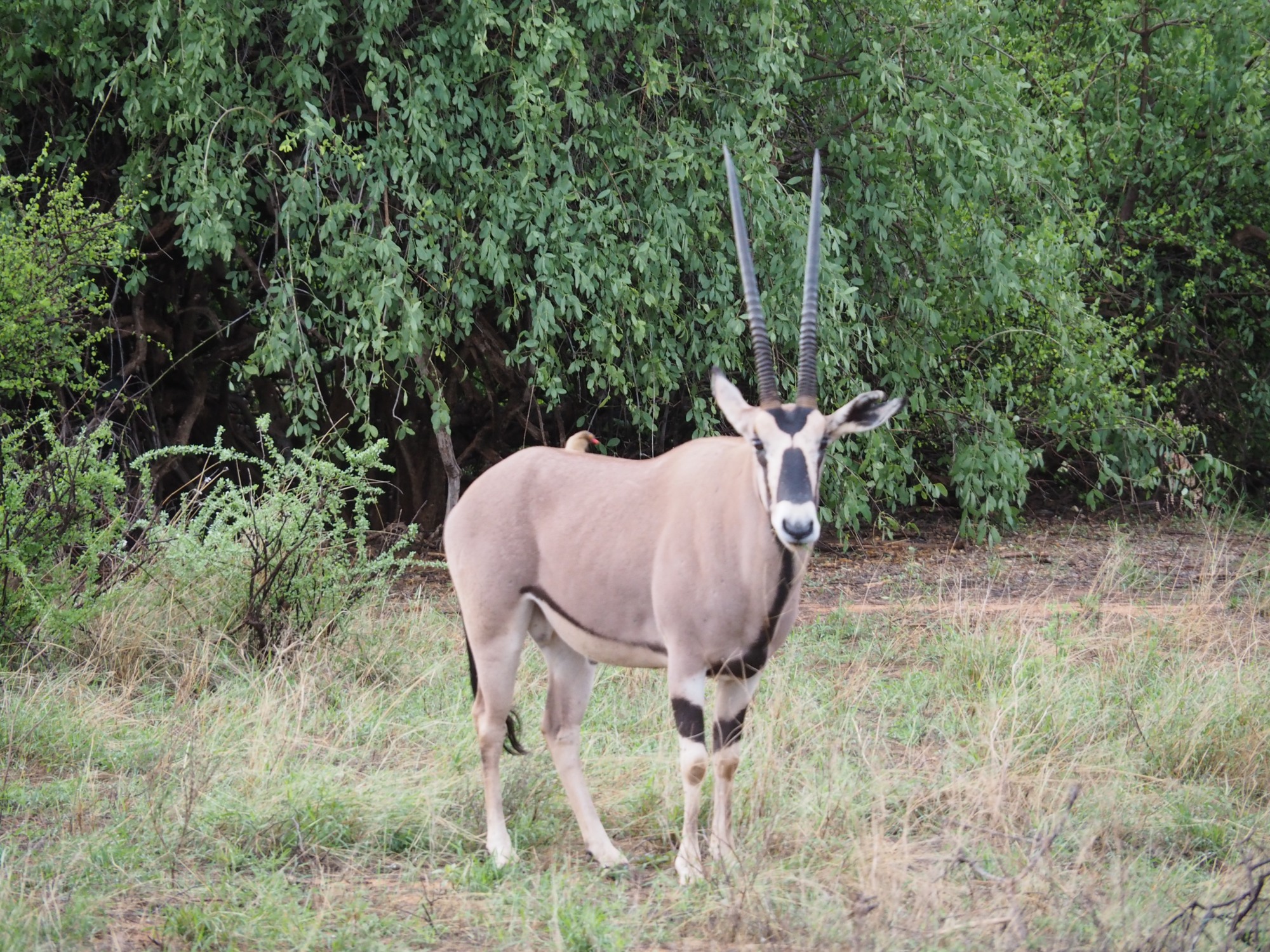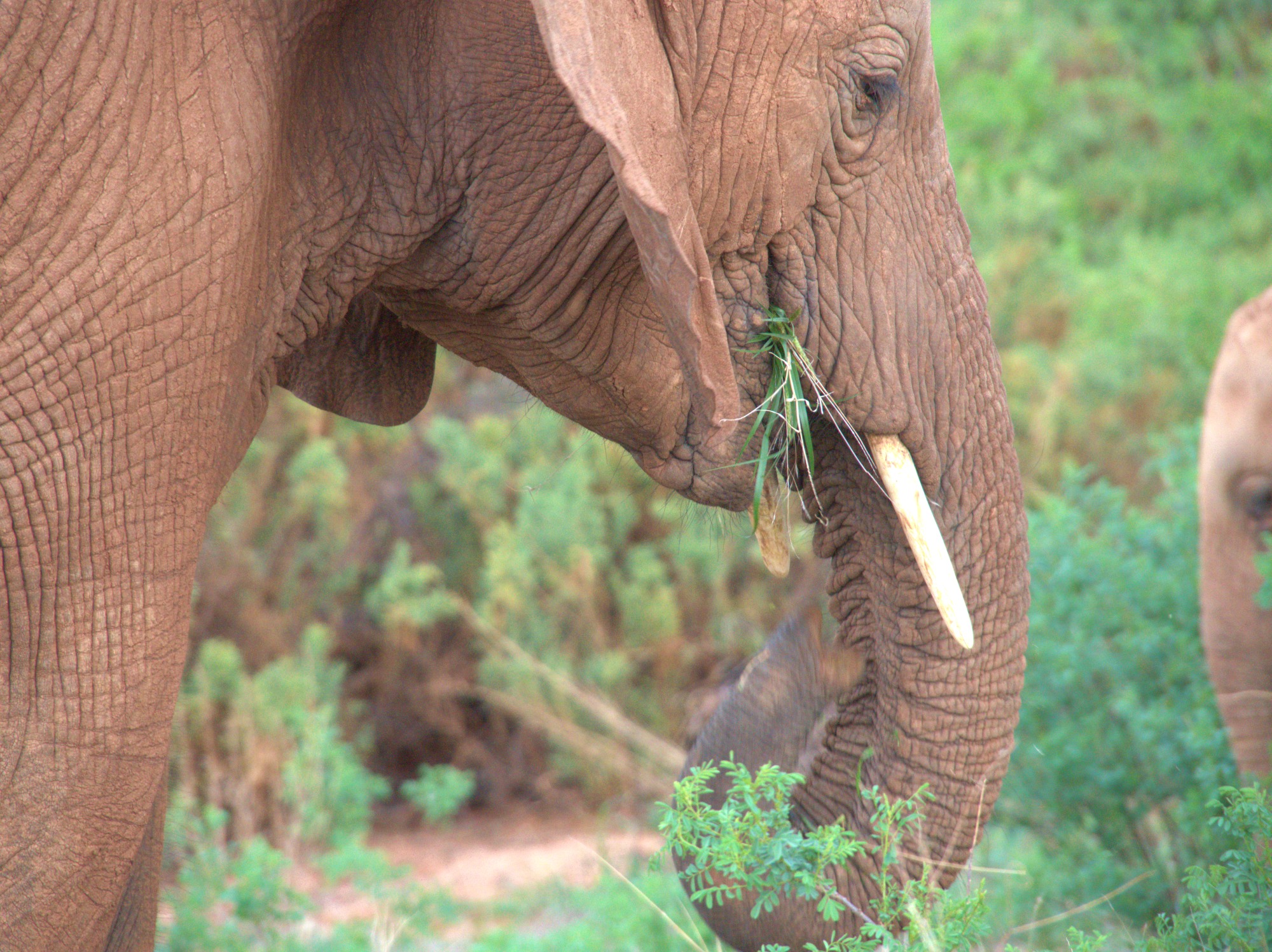 We've got it surrounded...
Dom, our guide in Samburu
THis is about the same age as the ones we saw in Nairobi
Elephants eat 18 hours a day!