I know: reading is hard.
Here is a page with only the pictures. These are the same pictures as the rest of the web site, but you don't have to read all those pesky words. Just keep scrolling down, and then select the individual photos in each section by clicking on the thumbnails . If you do want to read the story associated with any of the pictures, then click on the link above each group of photos.
And of course, don't forget the videos: There's no reading there either. Here's a link to my youtube channel for all of them.
There's some reading here, but everyone likes a map. See a google map of where we went.
To make this page size smaller, I've limited it to pictures of the safari days. And I included Zanzibar because I like the two monkey pictures from the national park. But it's still a huge number of pictures to download. You'll need to be on a full time internet connection to see these in any reasonable downloading time. Don't use your cell phone's data plan!
07/12/2018: Saw lion 10 minutes after leaving airport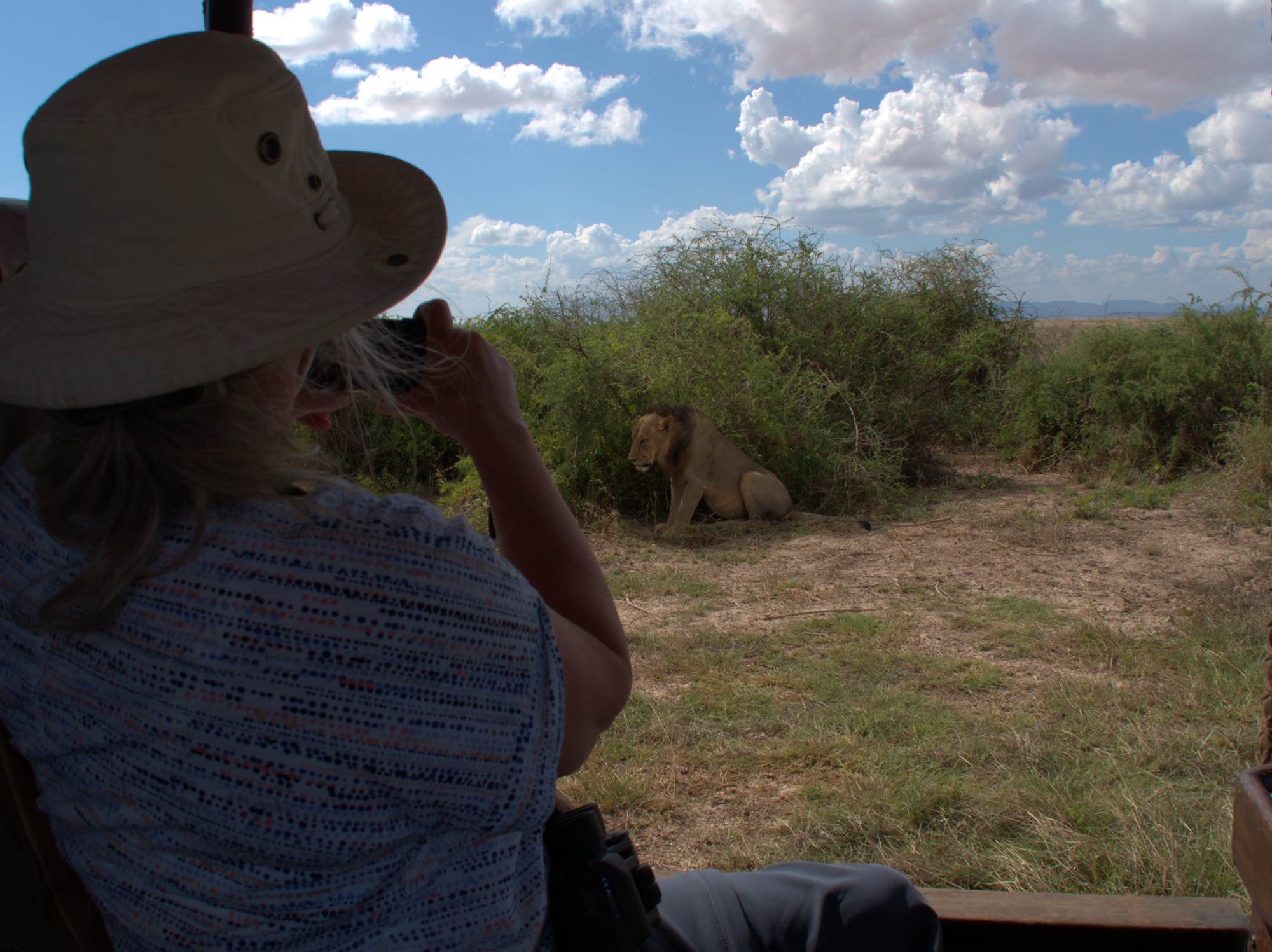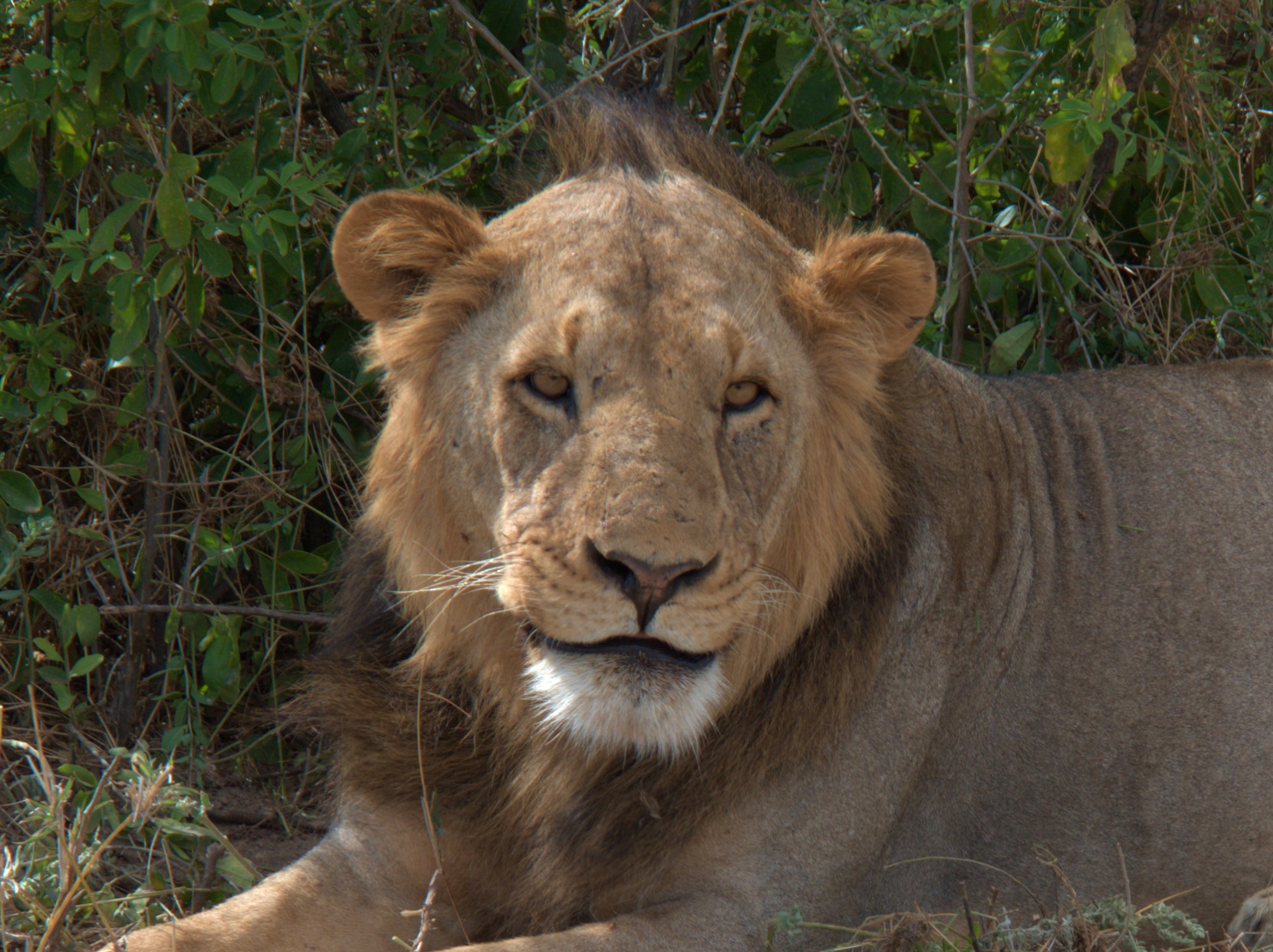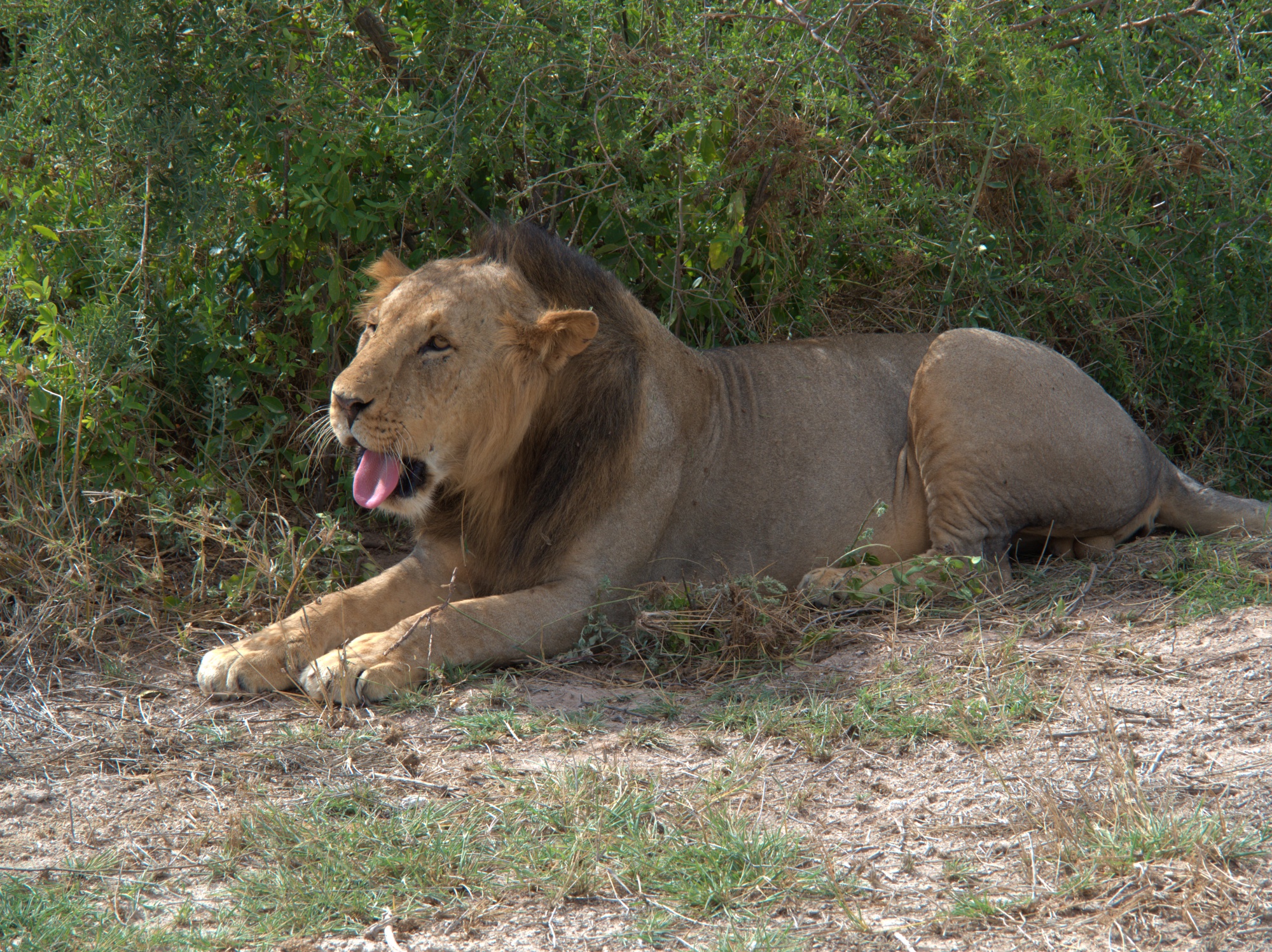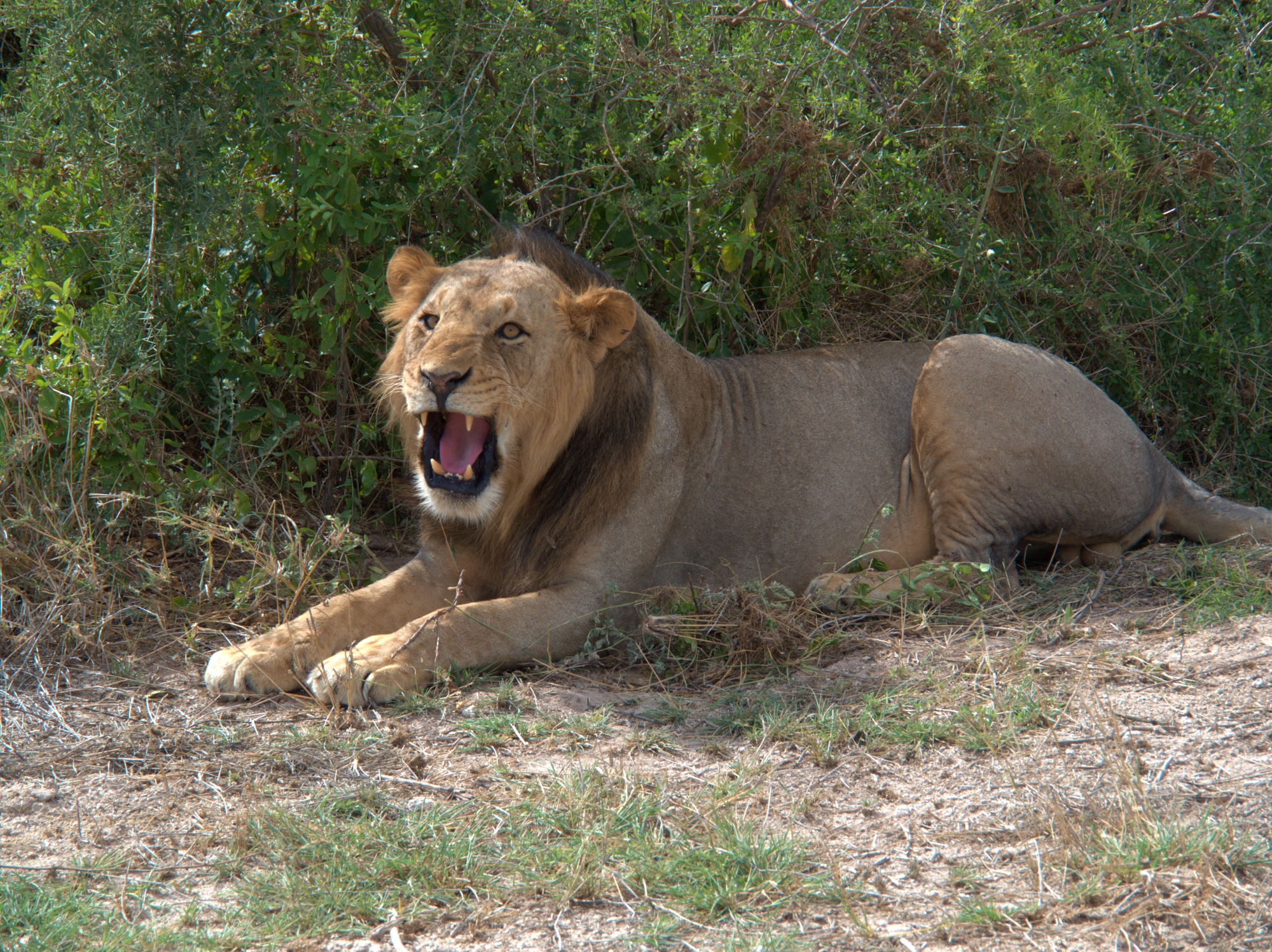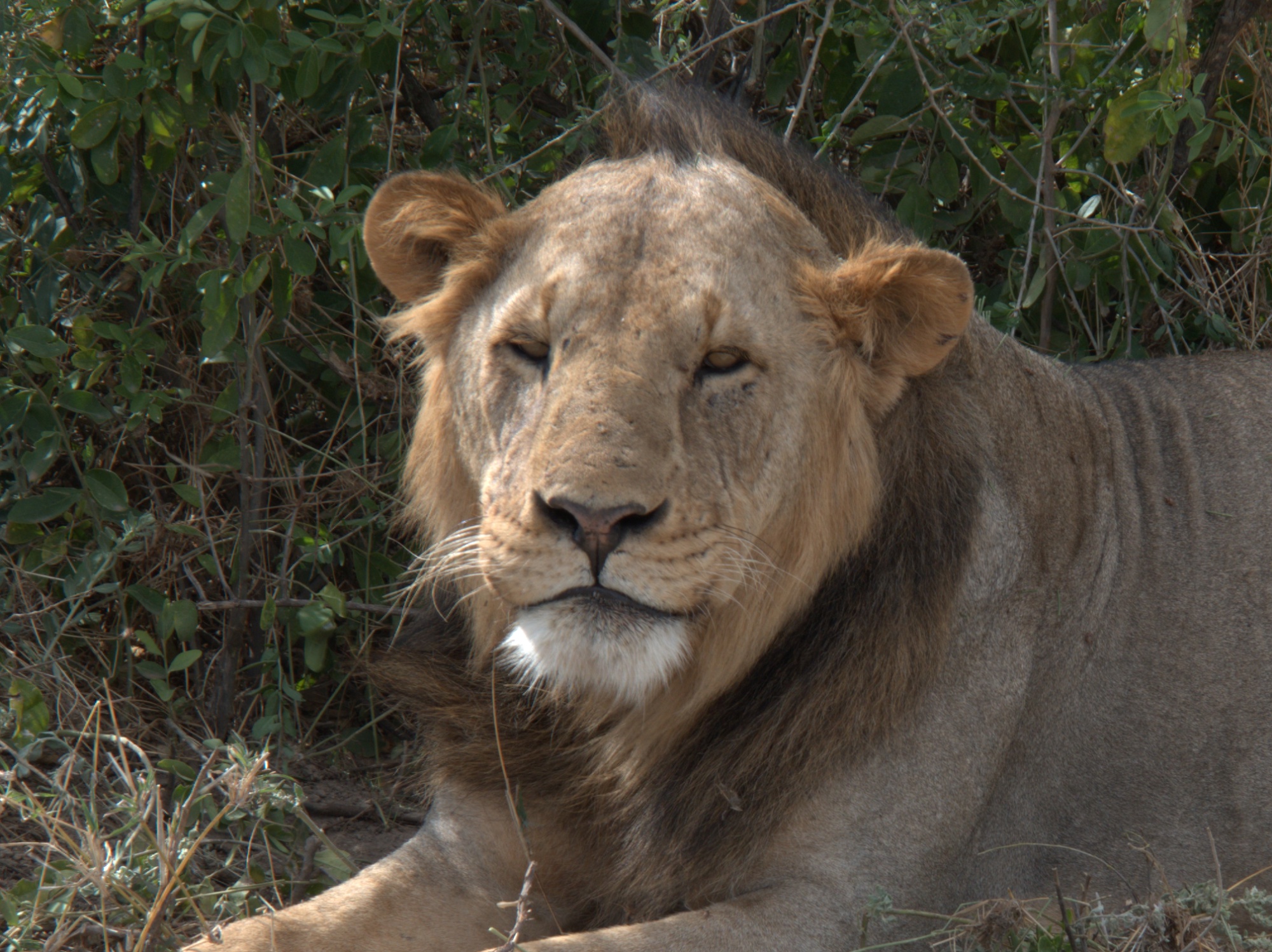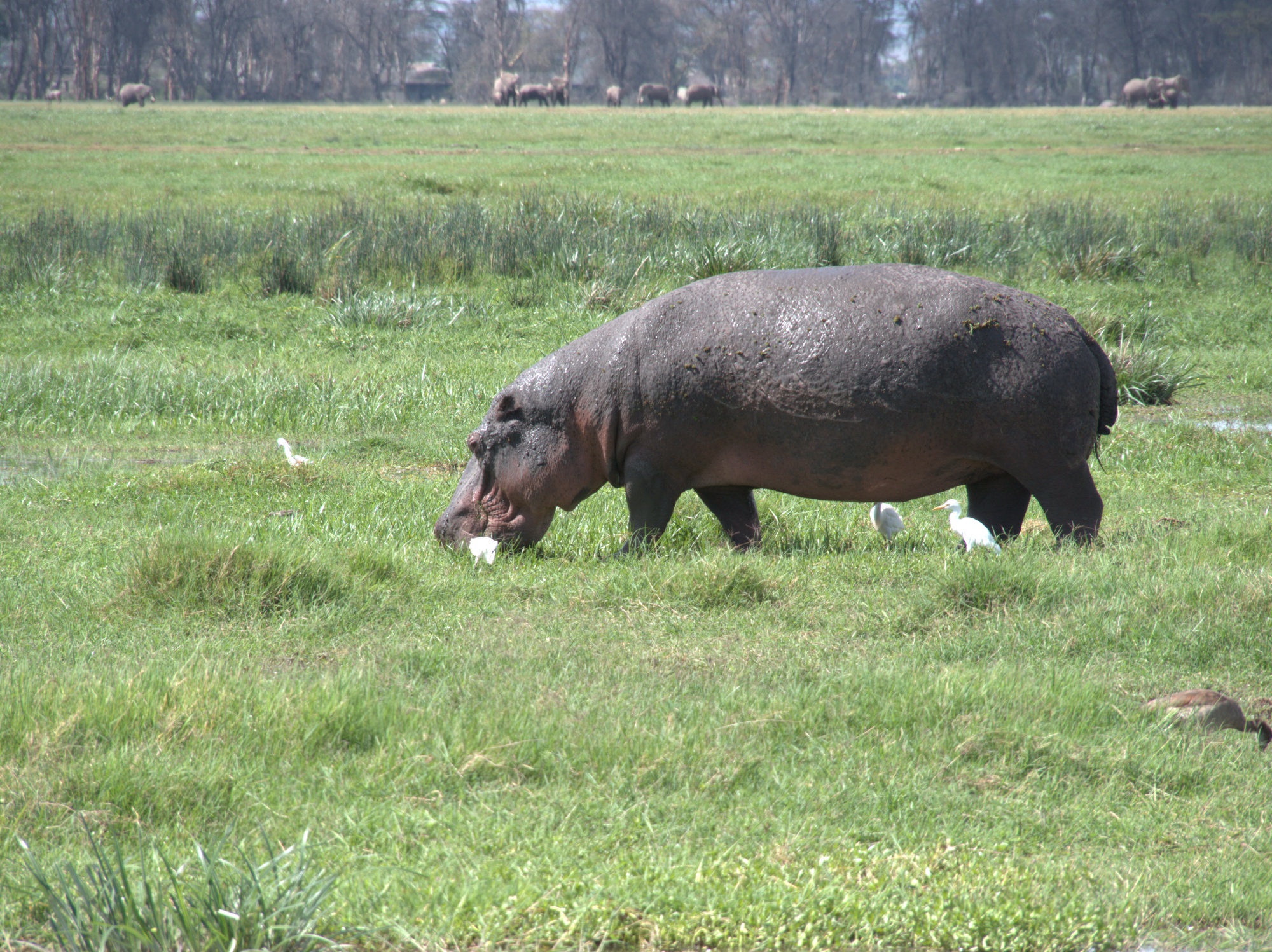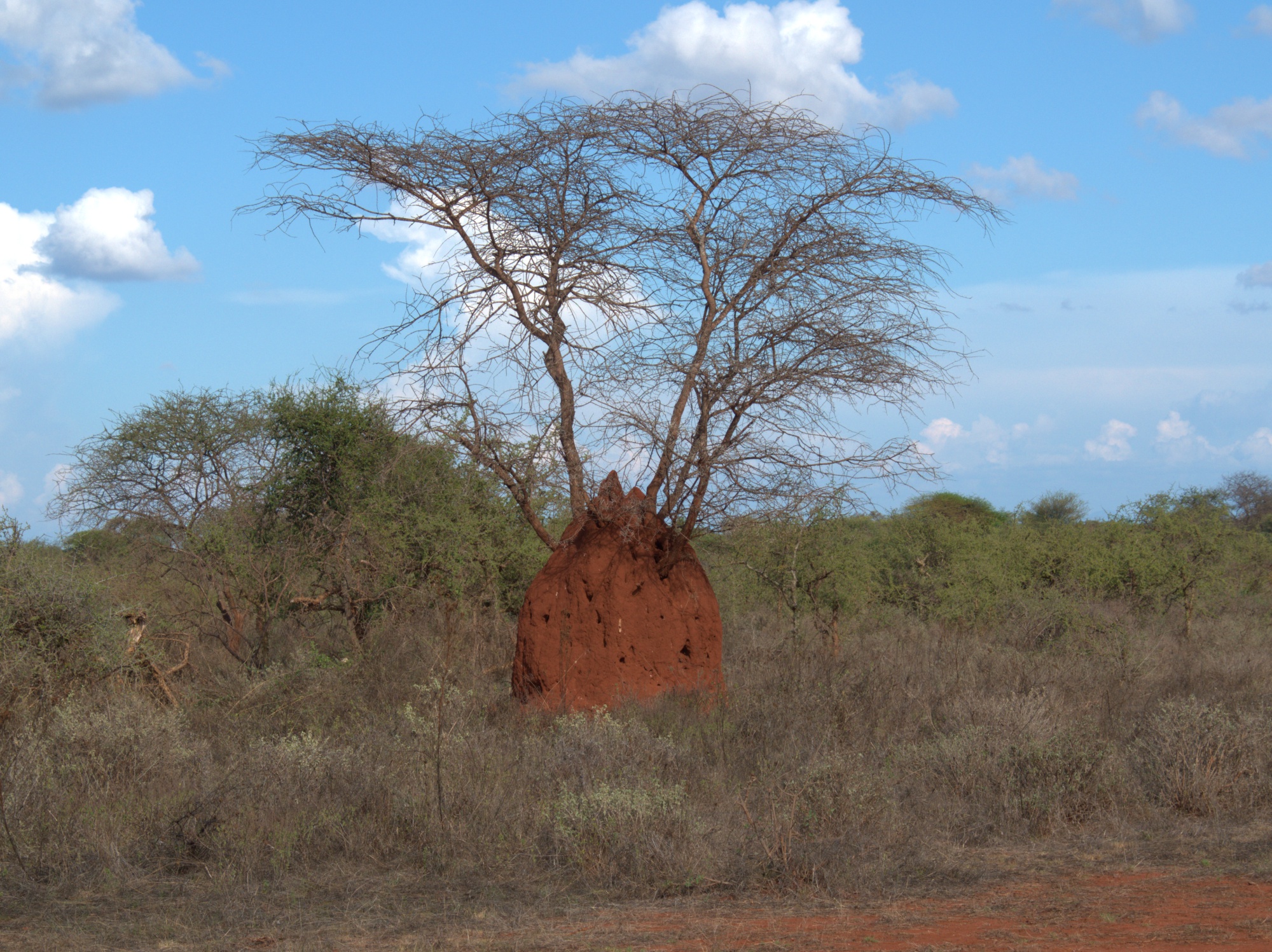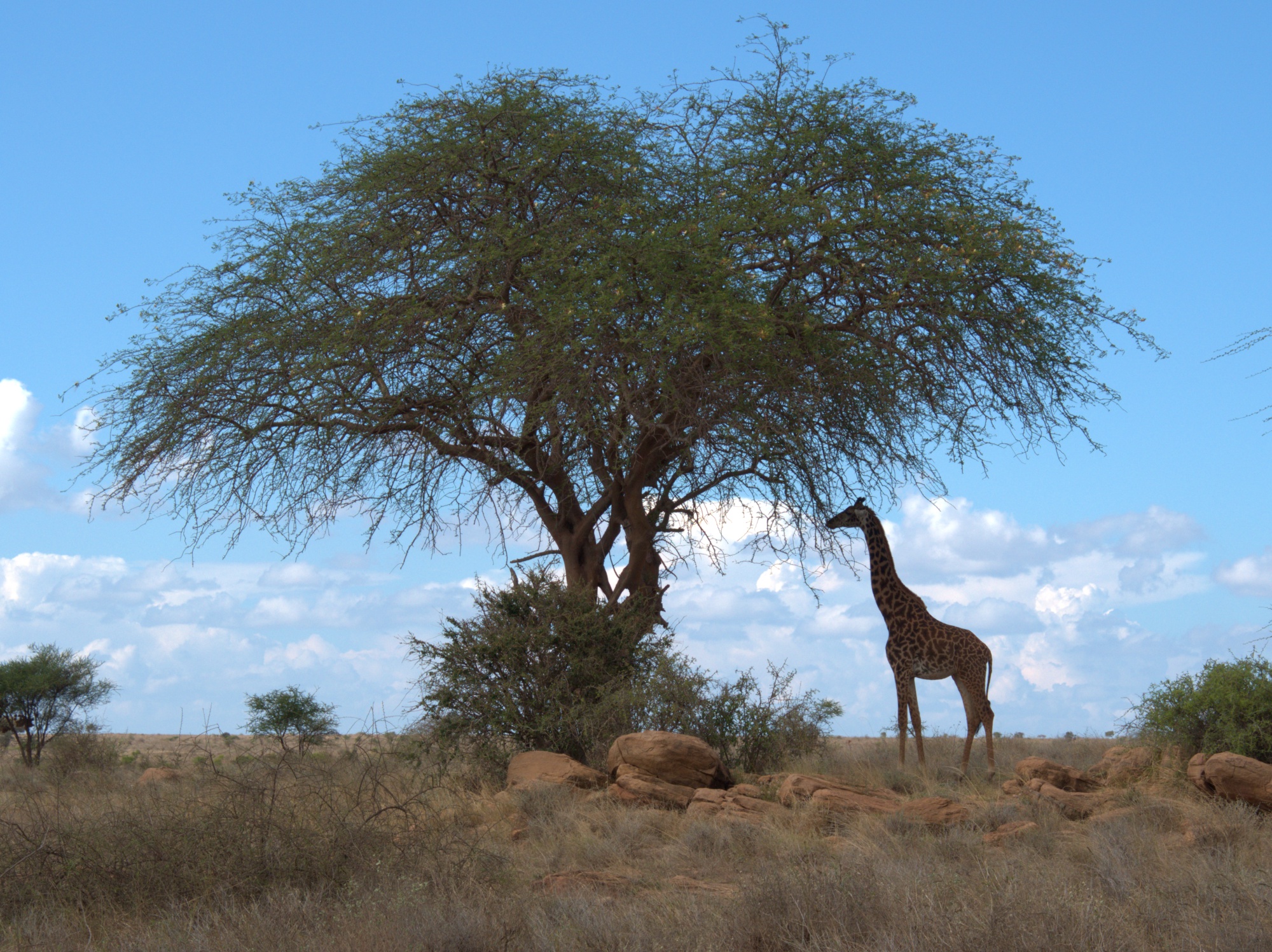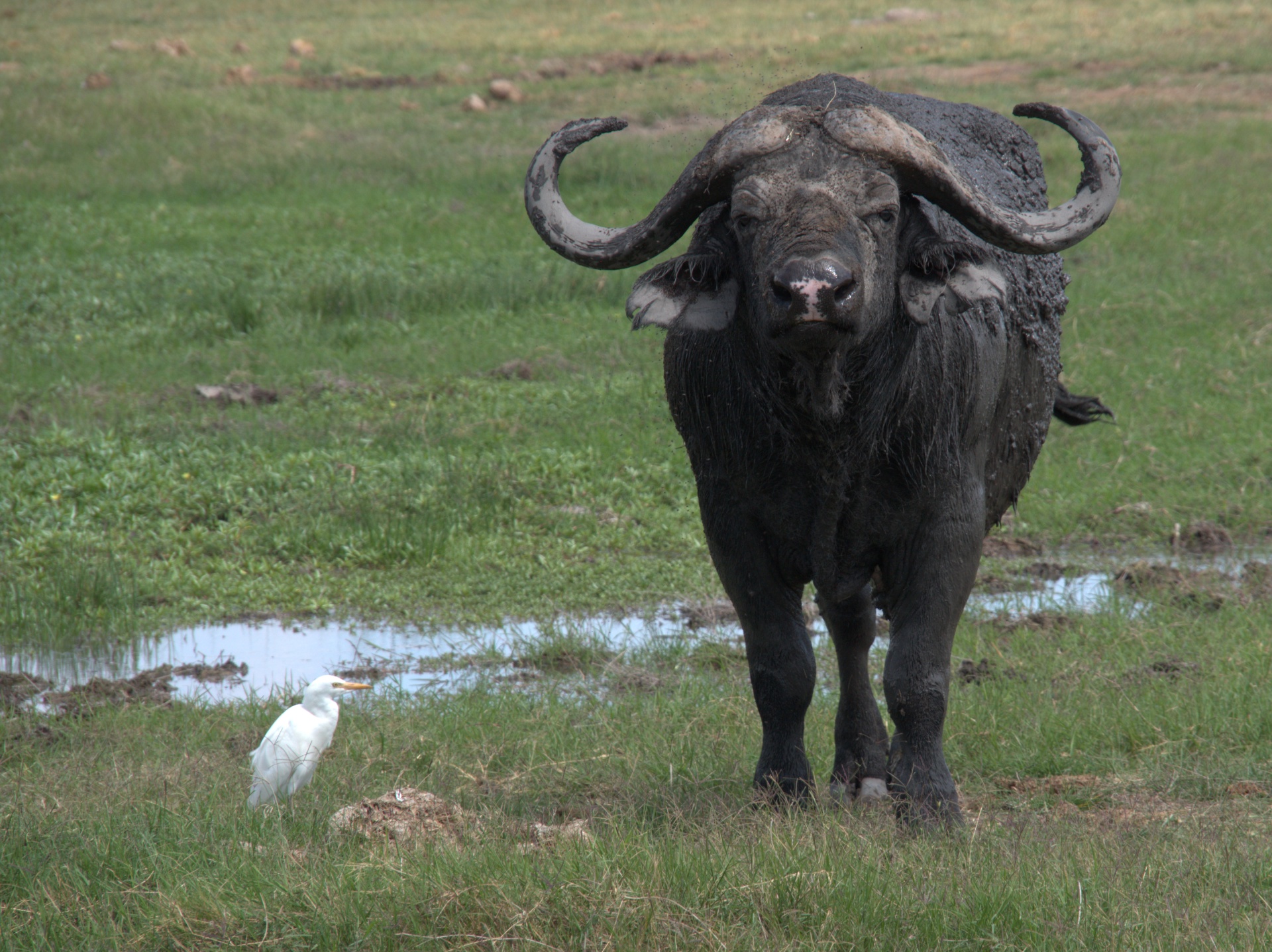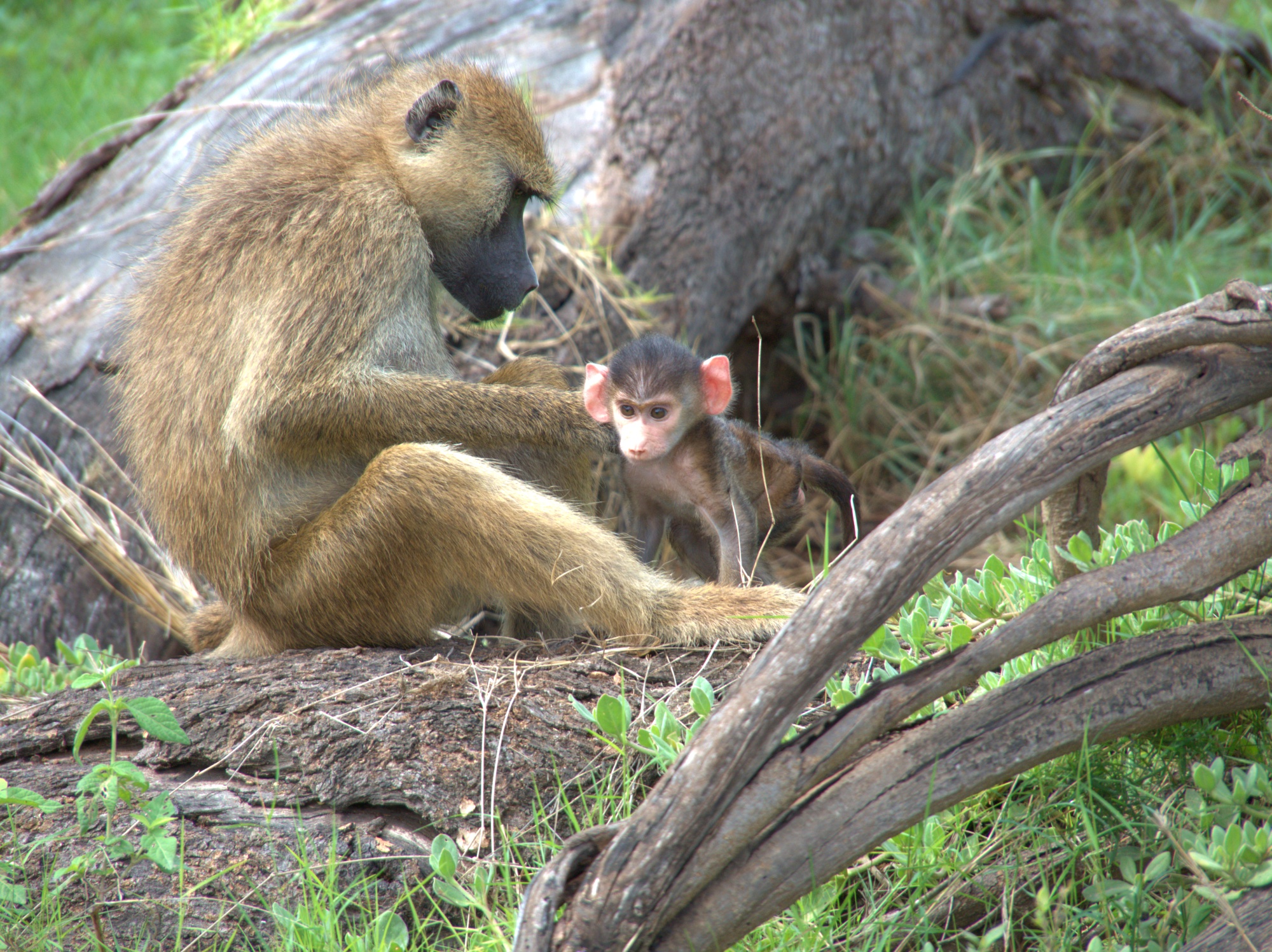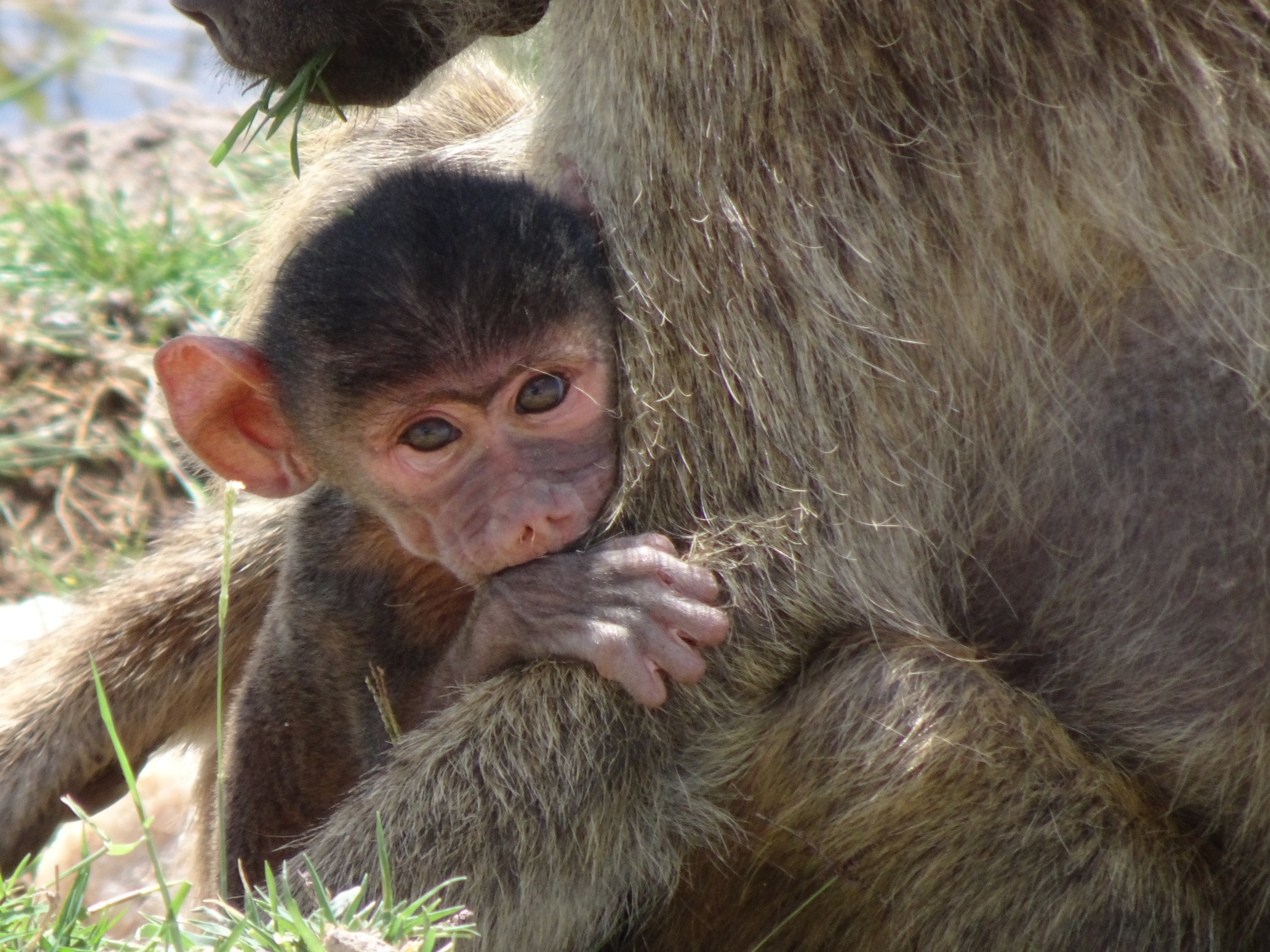 I'm happy to meet you. Why don't you come over for a chat?
Can you take my passport picture? I need a visa
Sarah's photo & favourite picture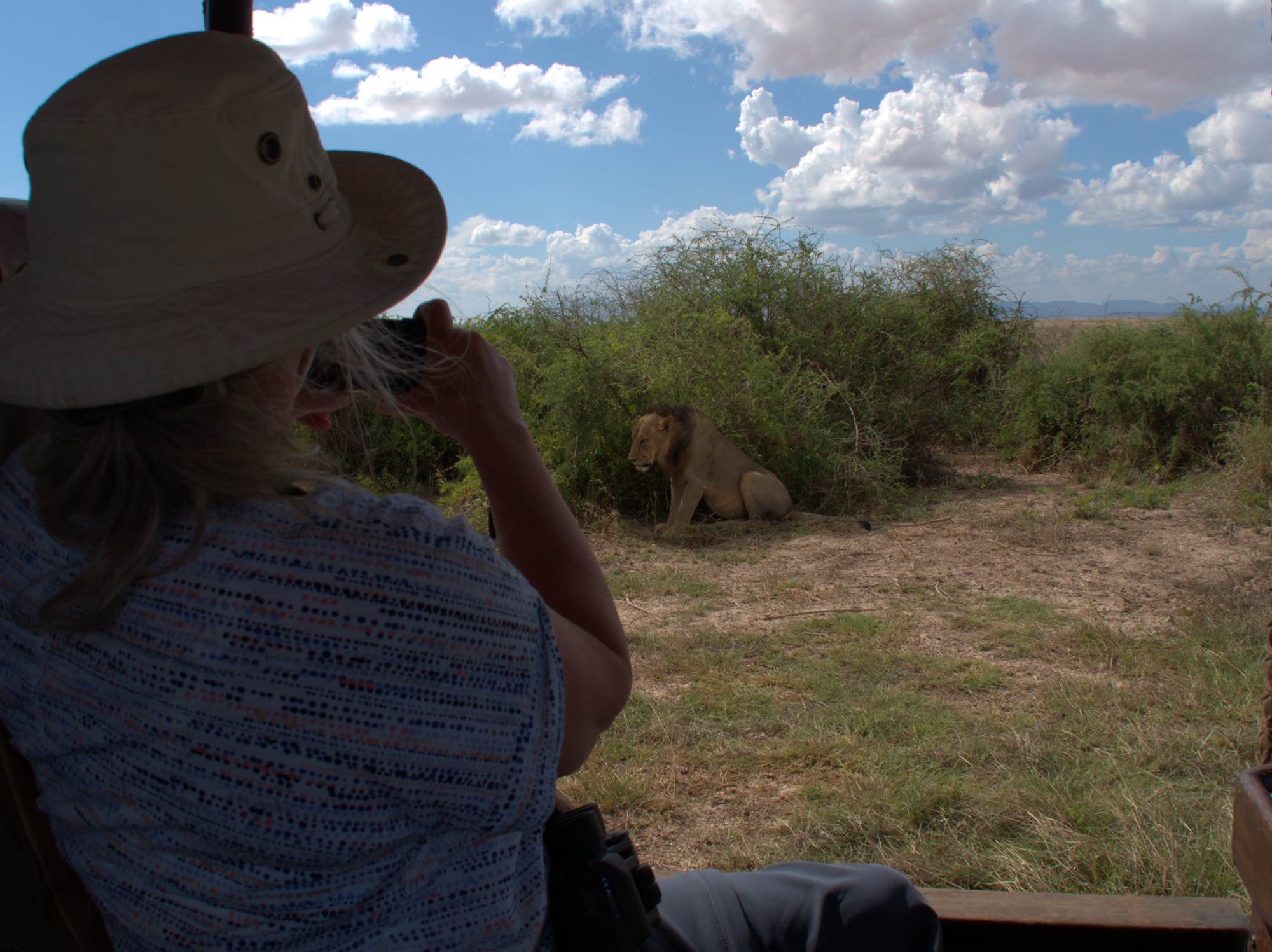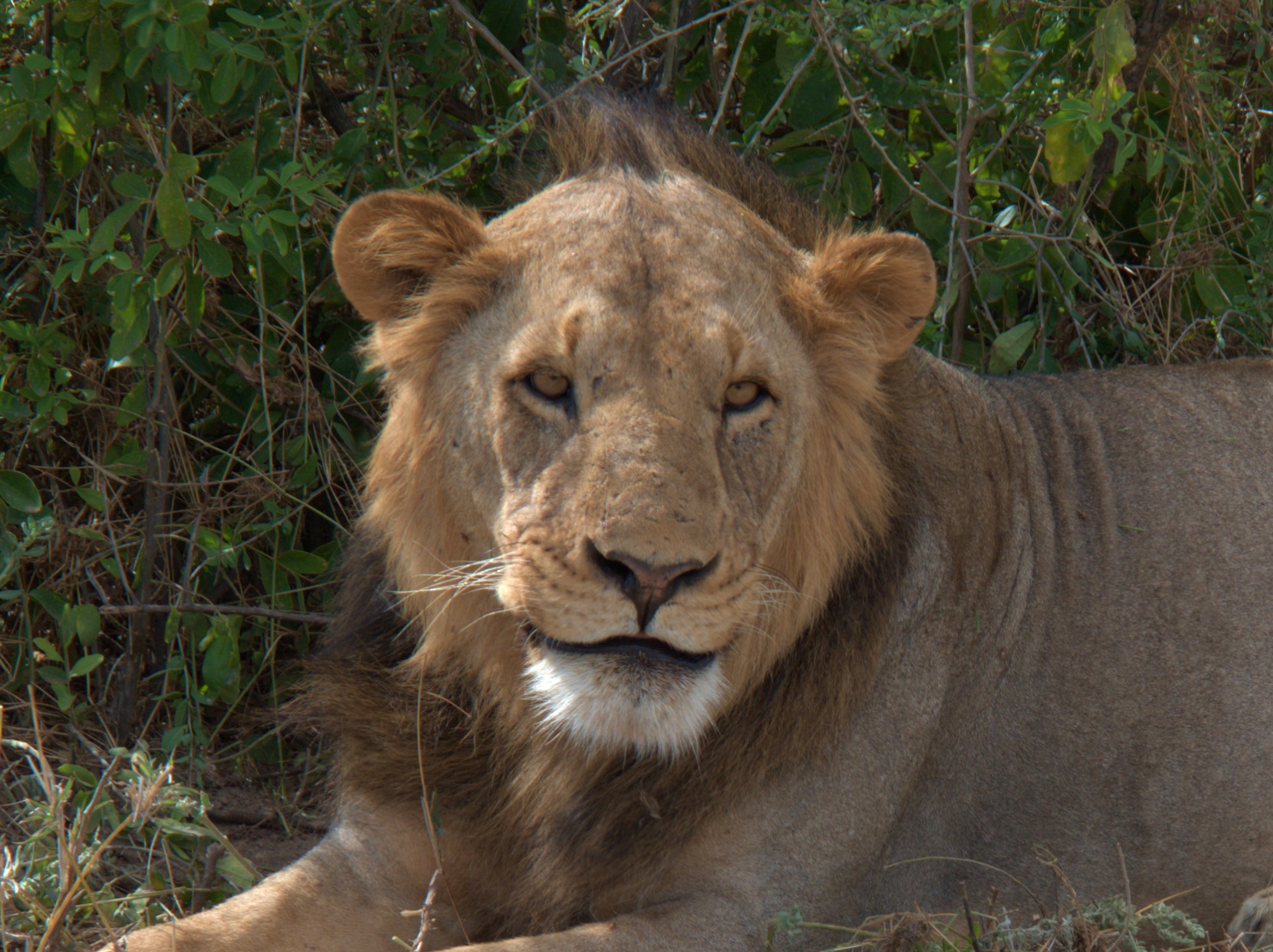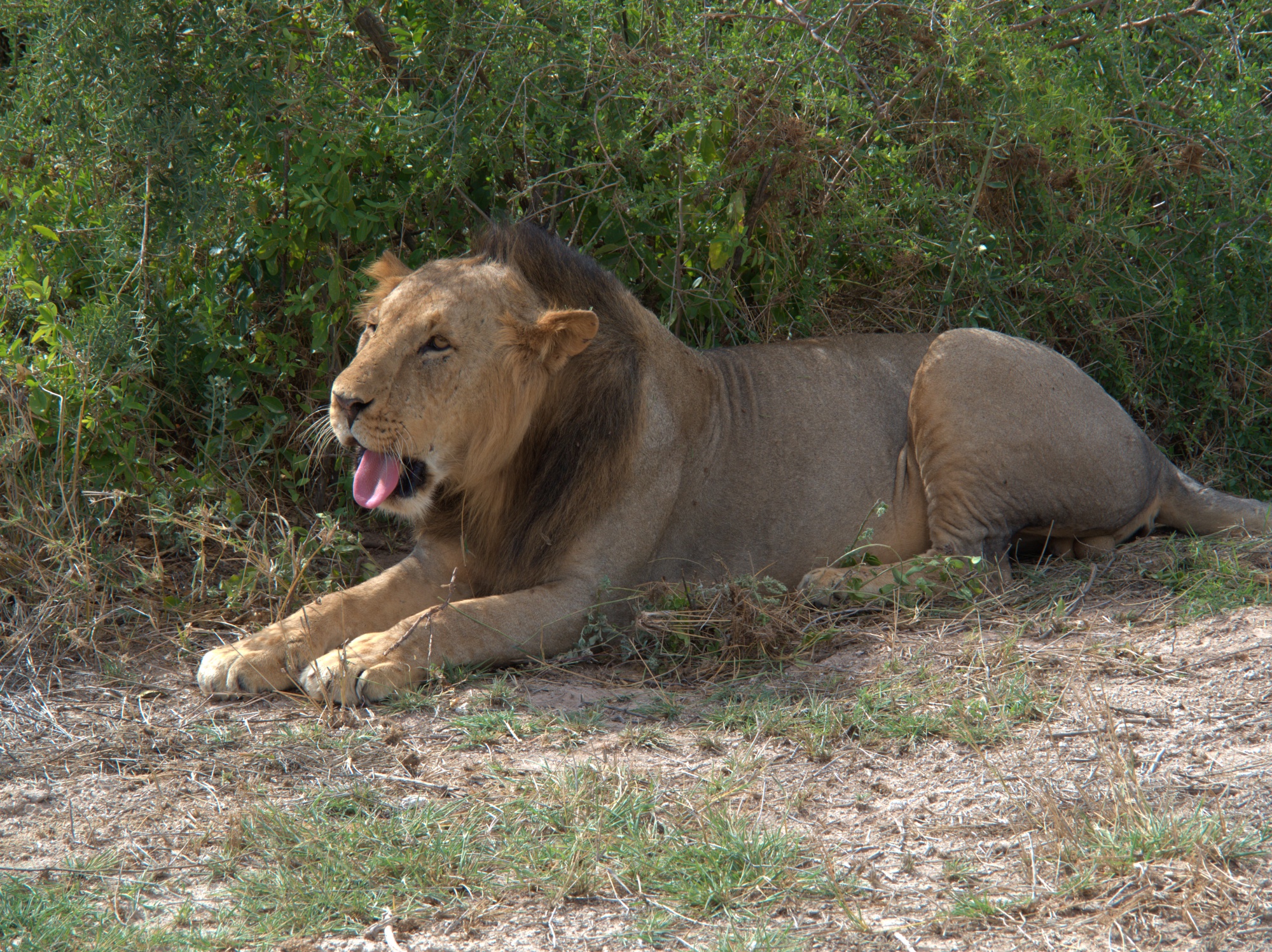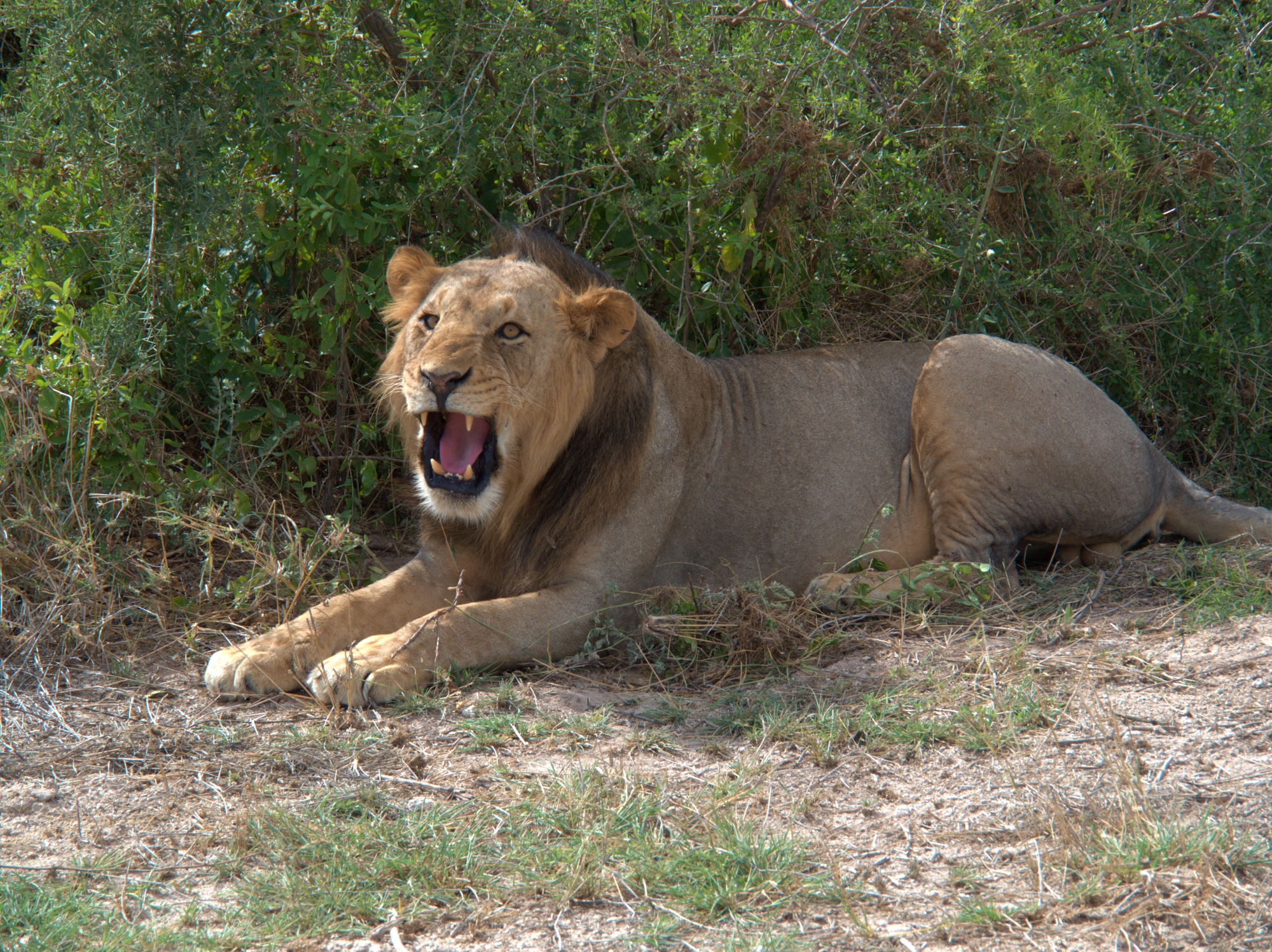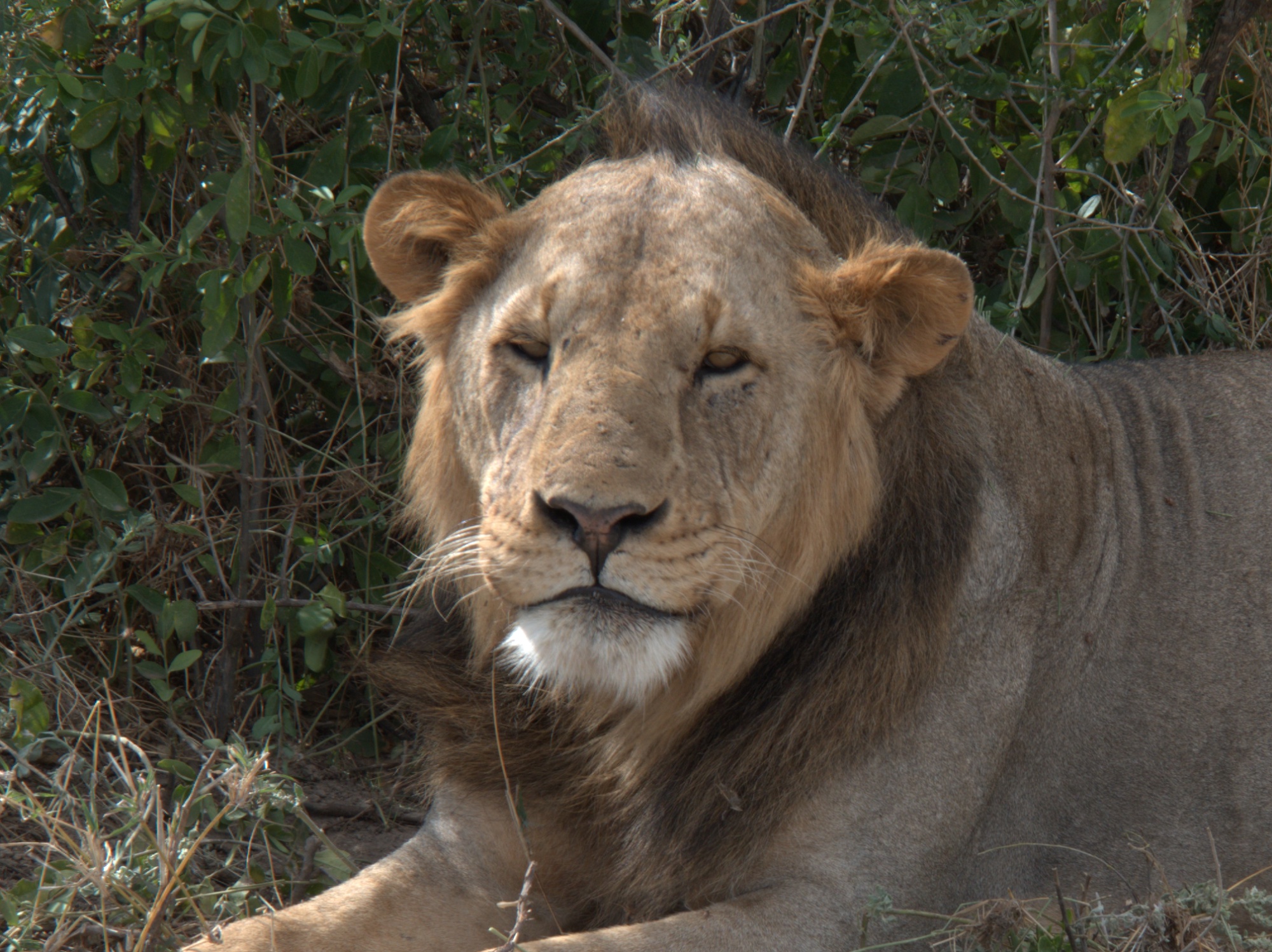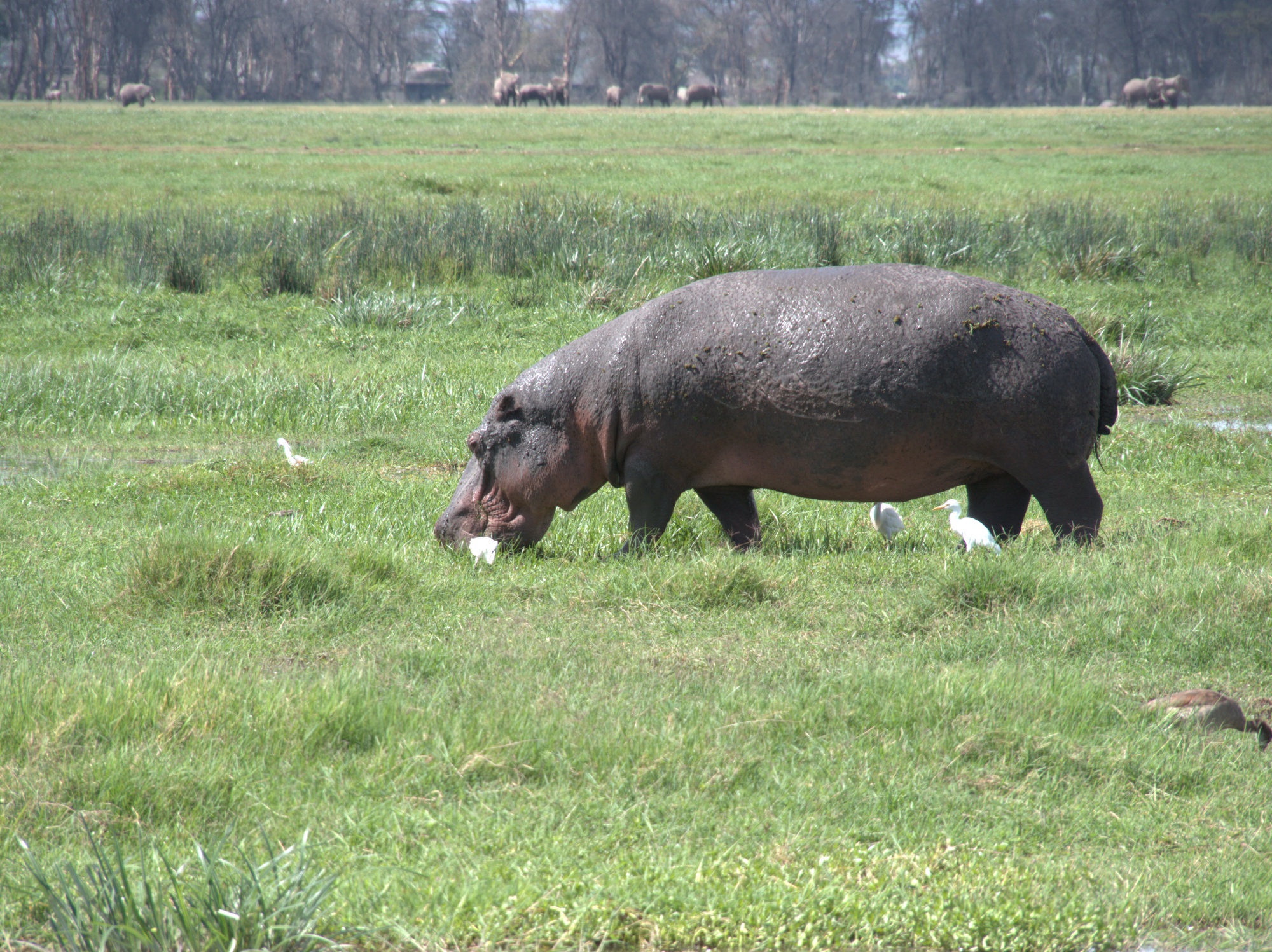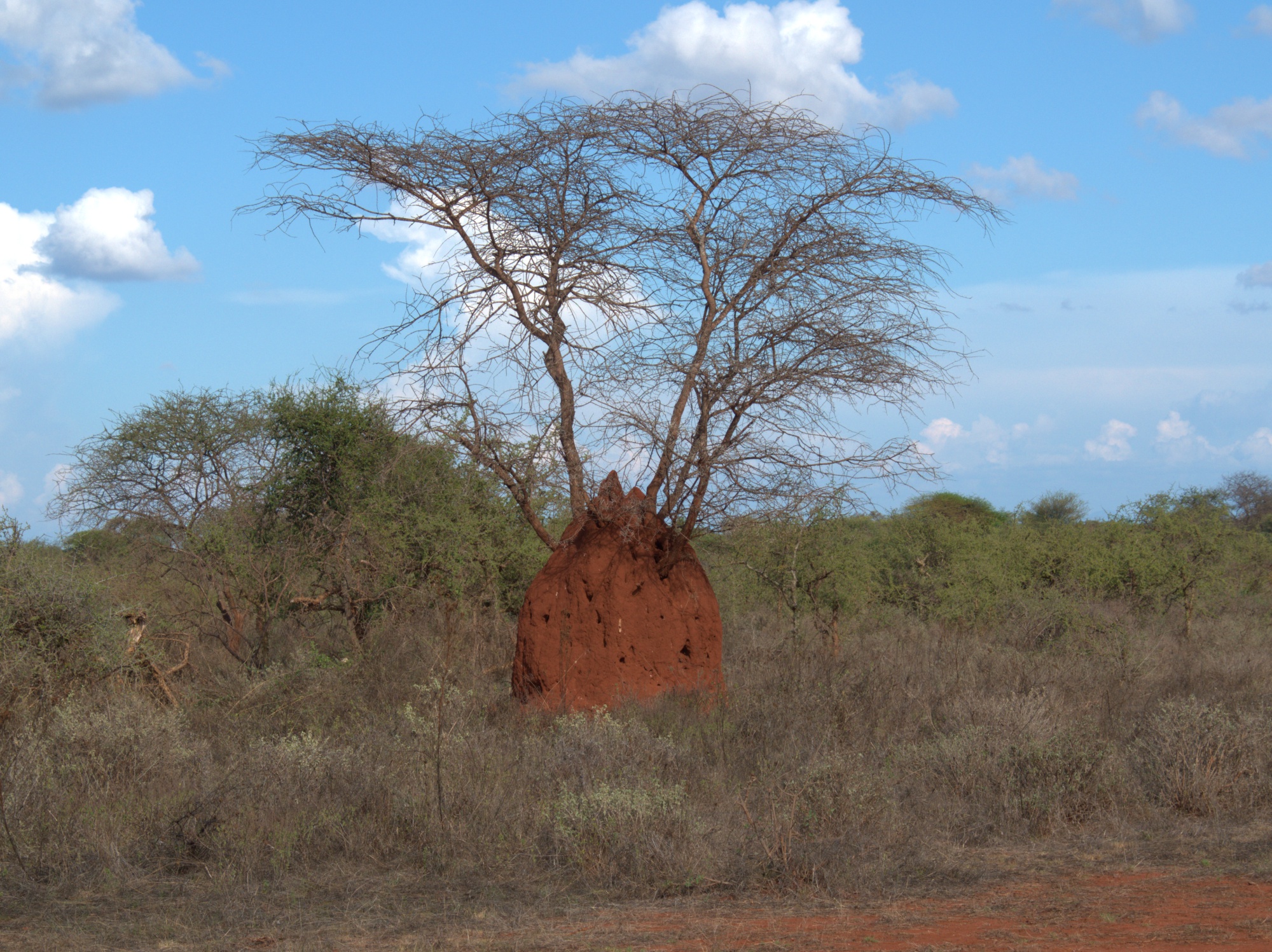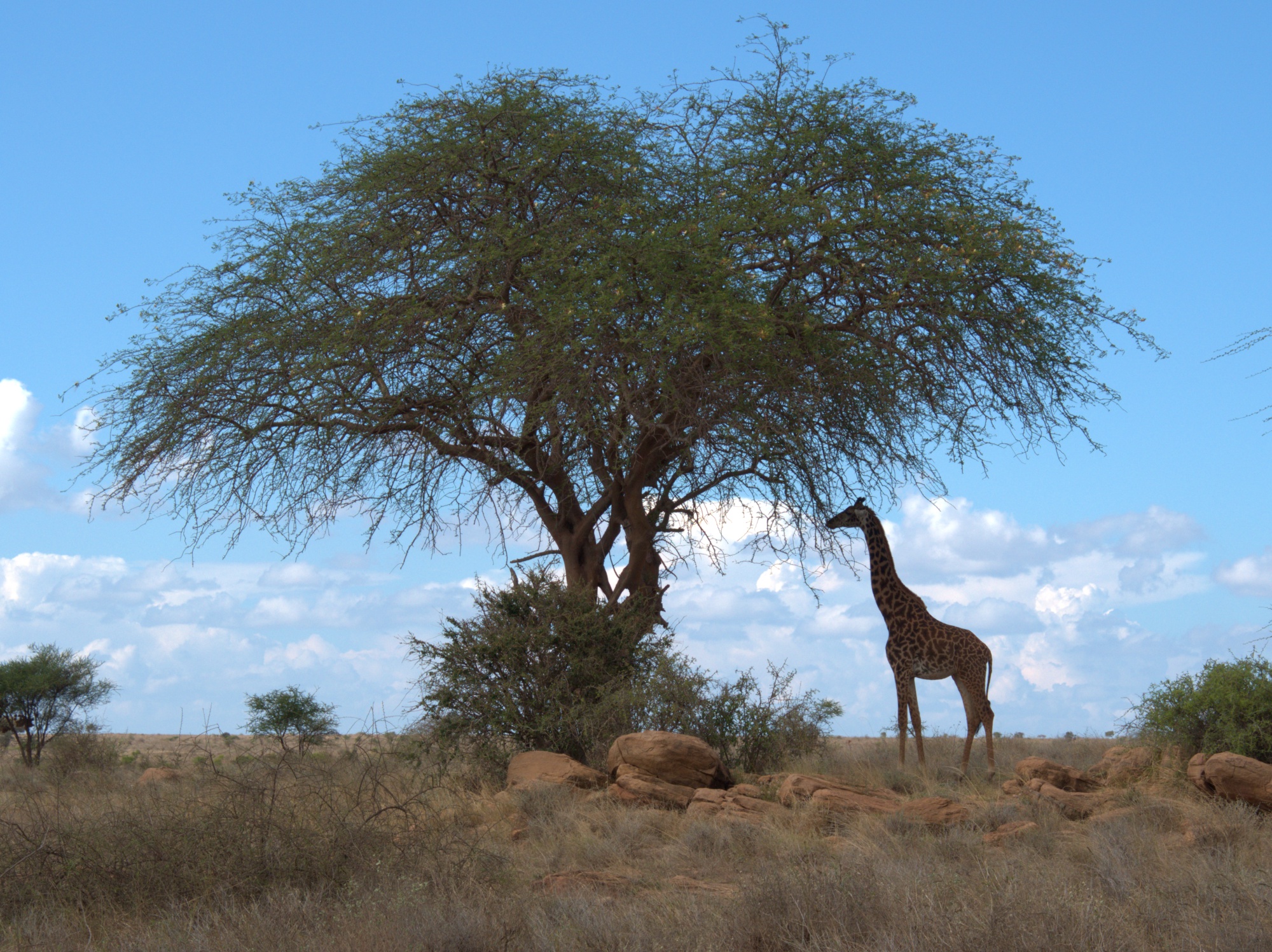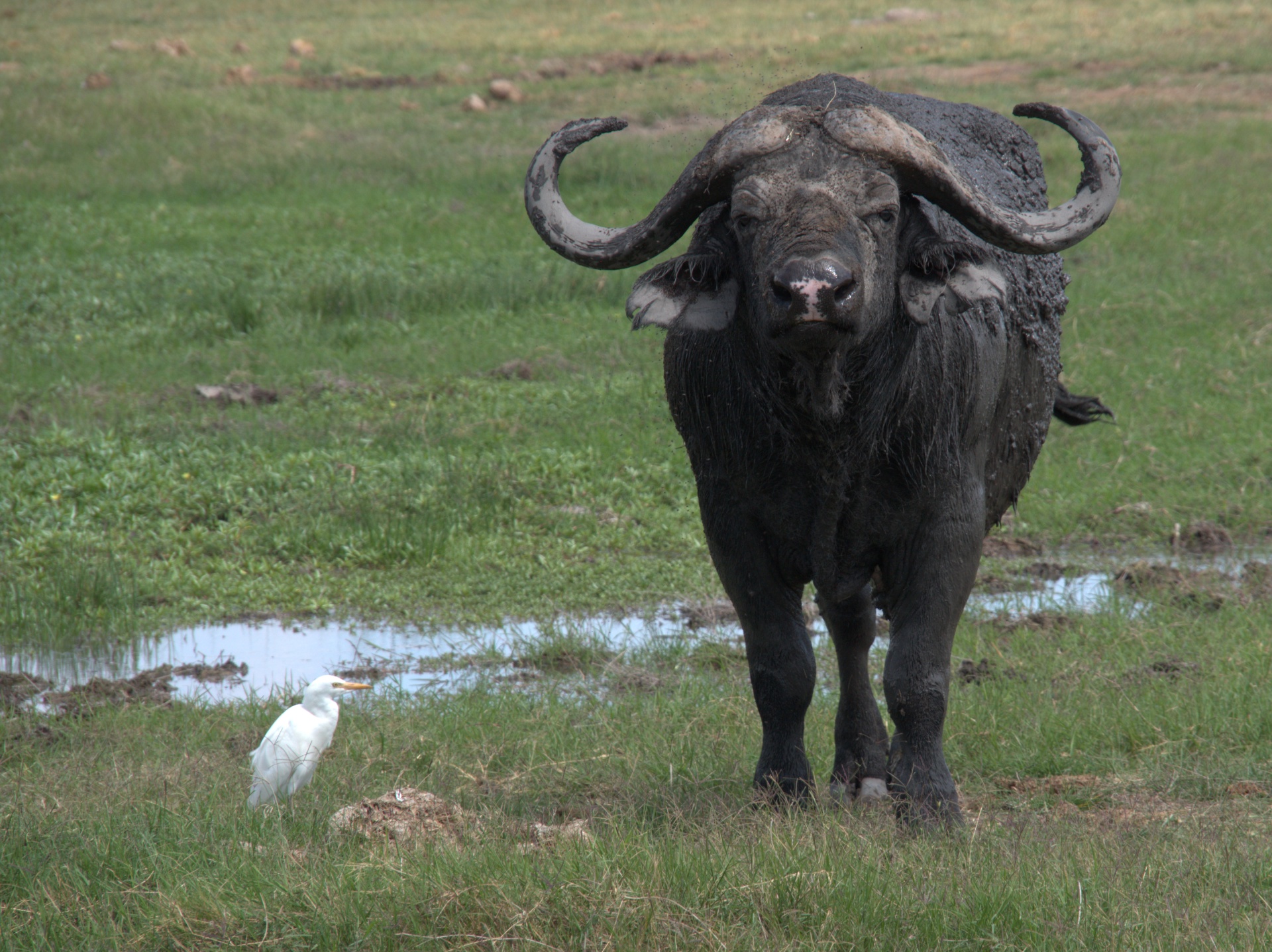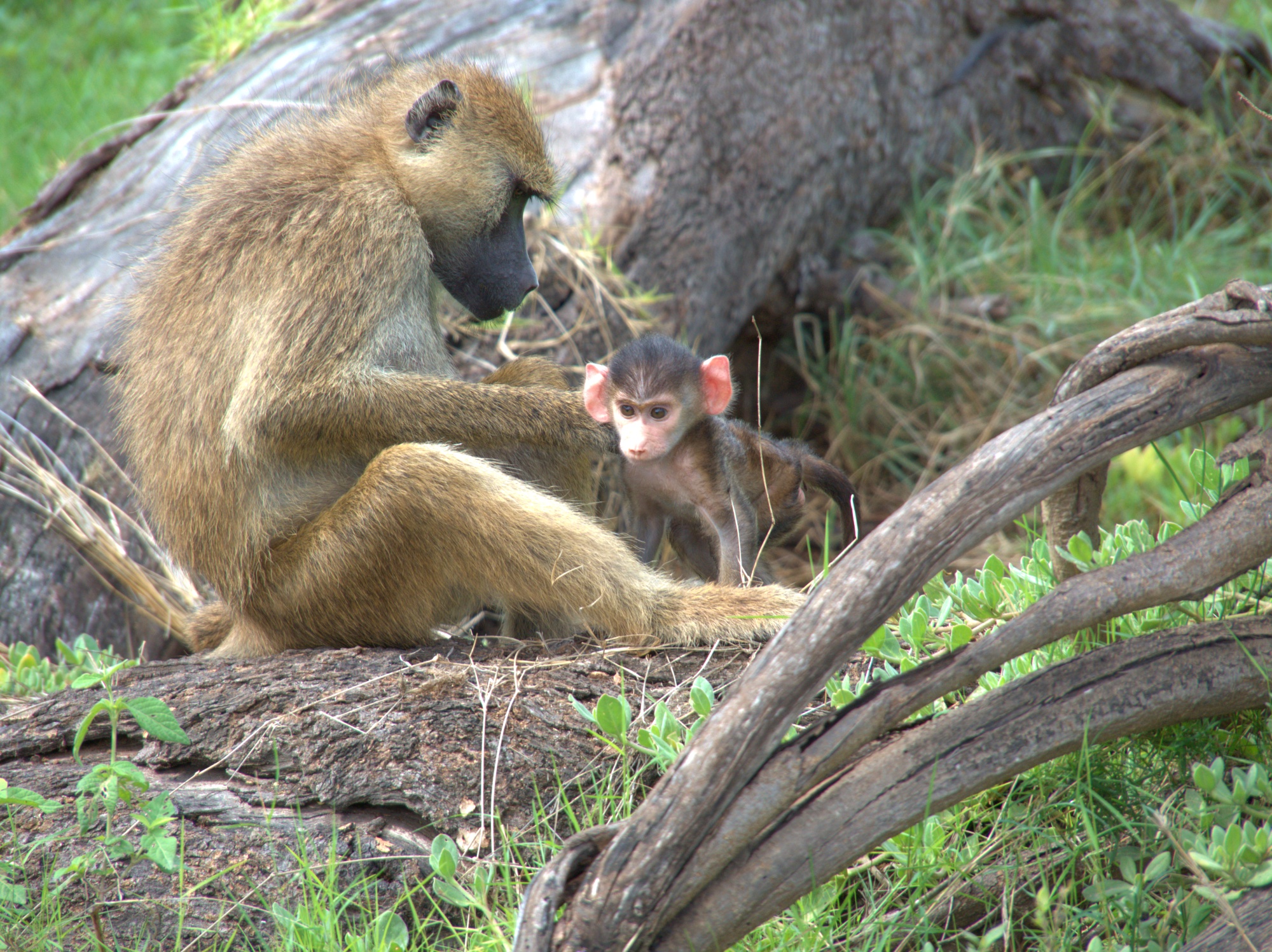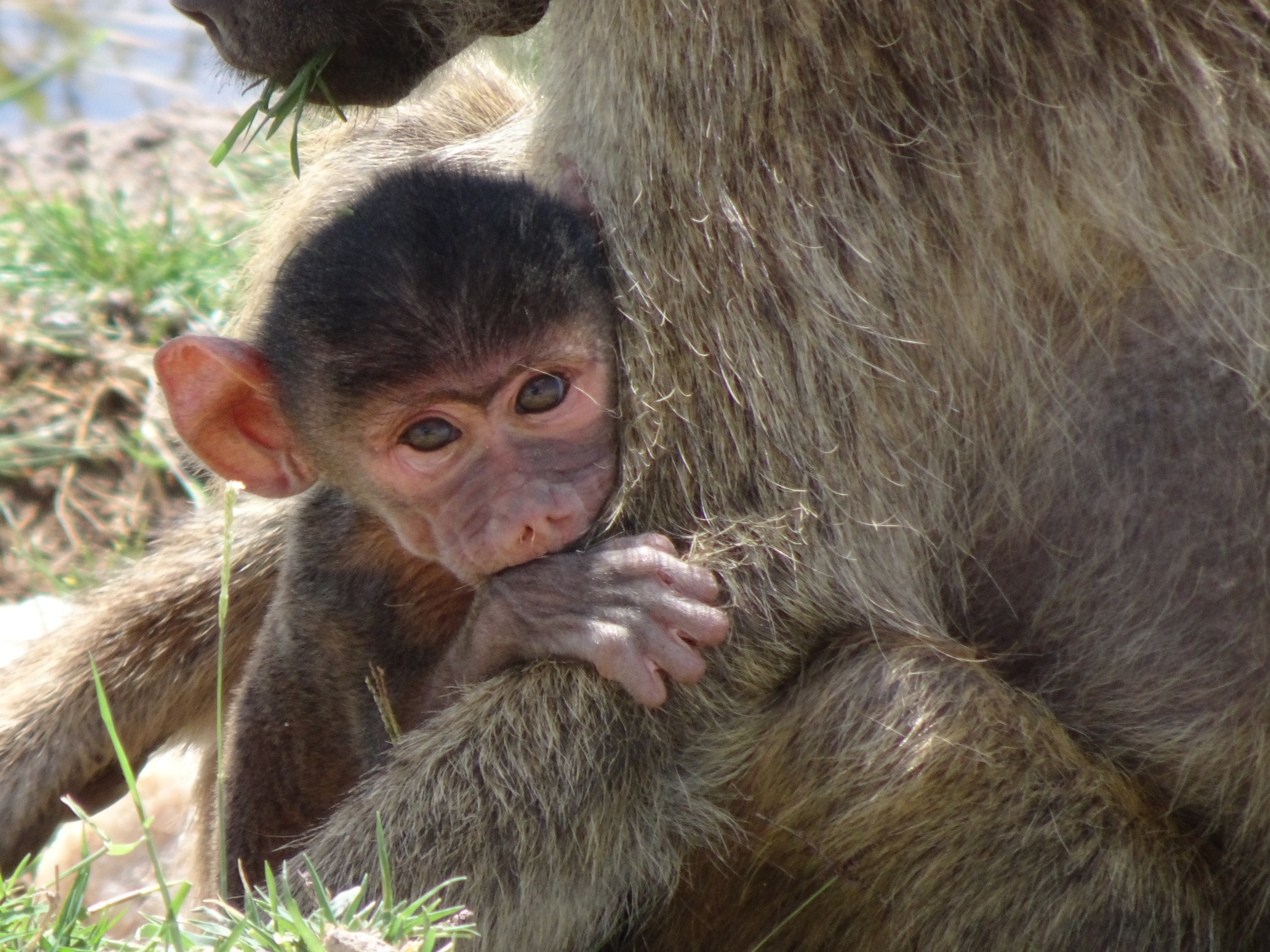 08/12/2018: Giraffes and more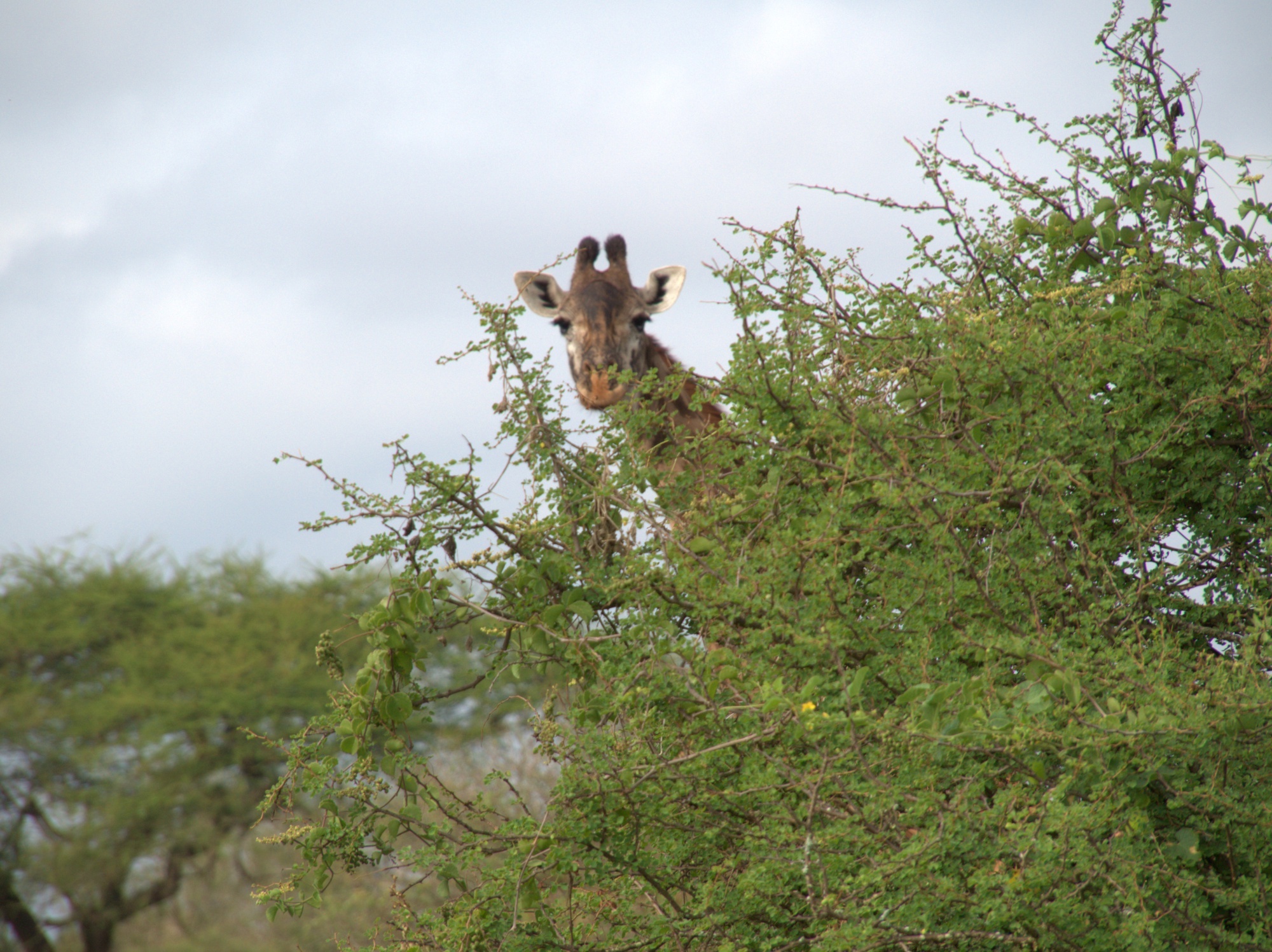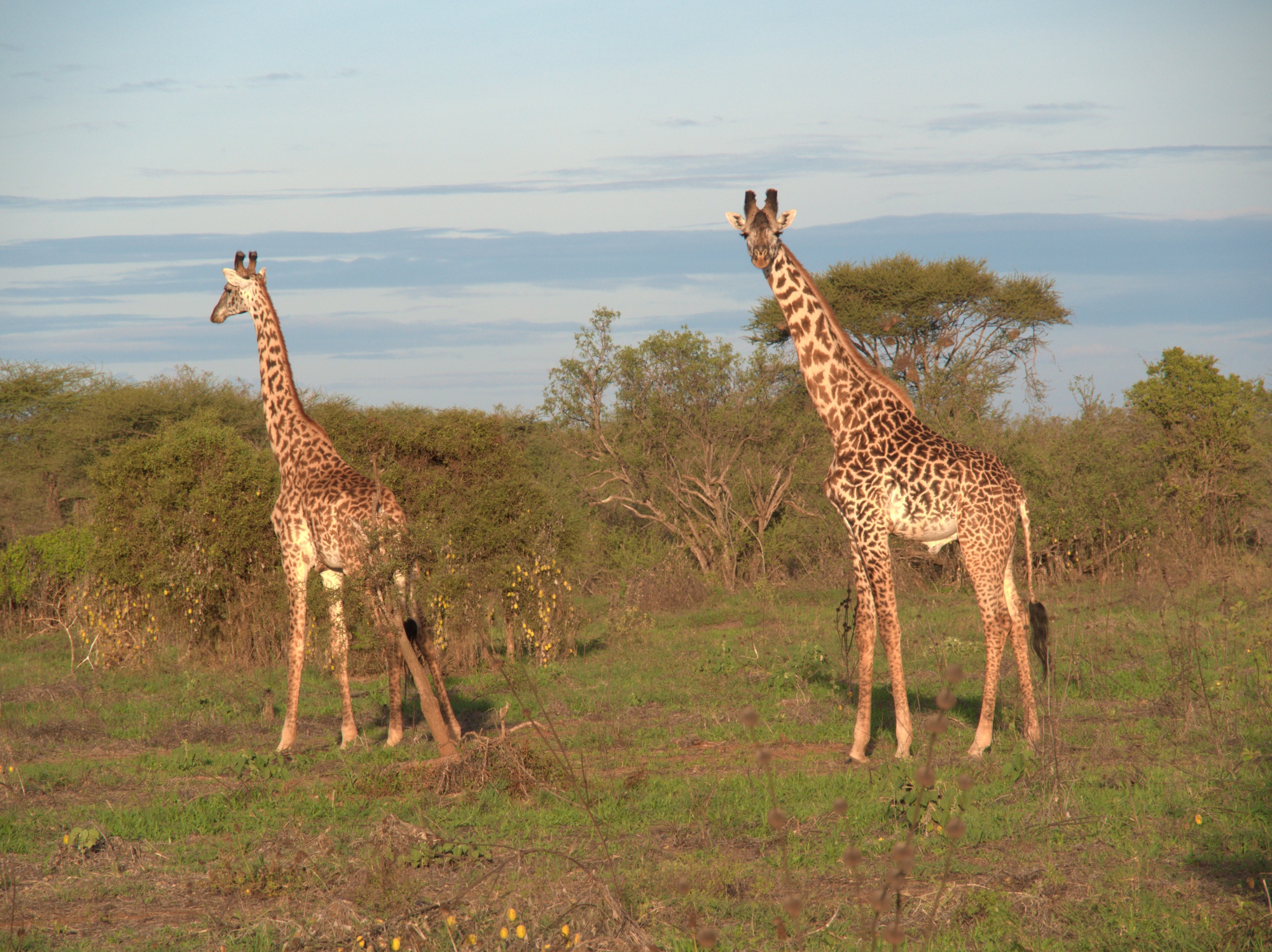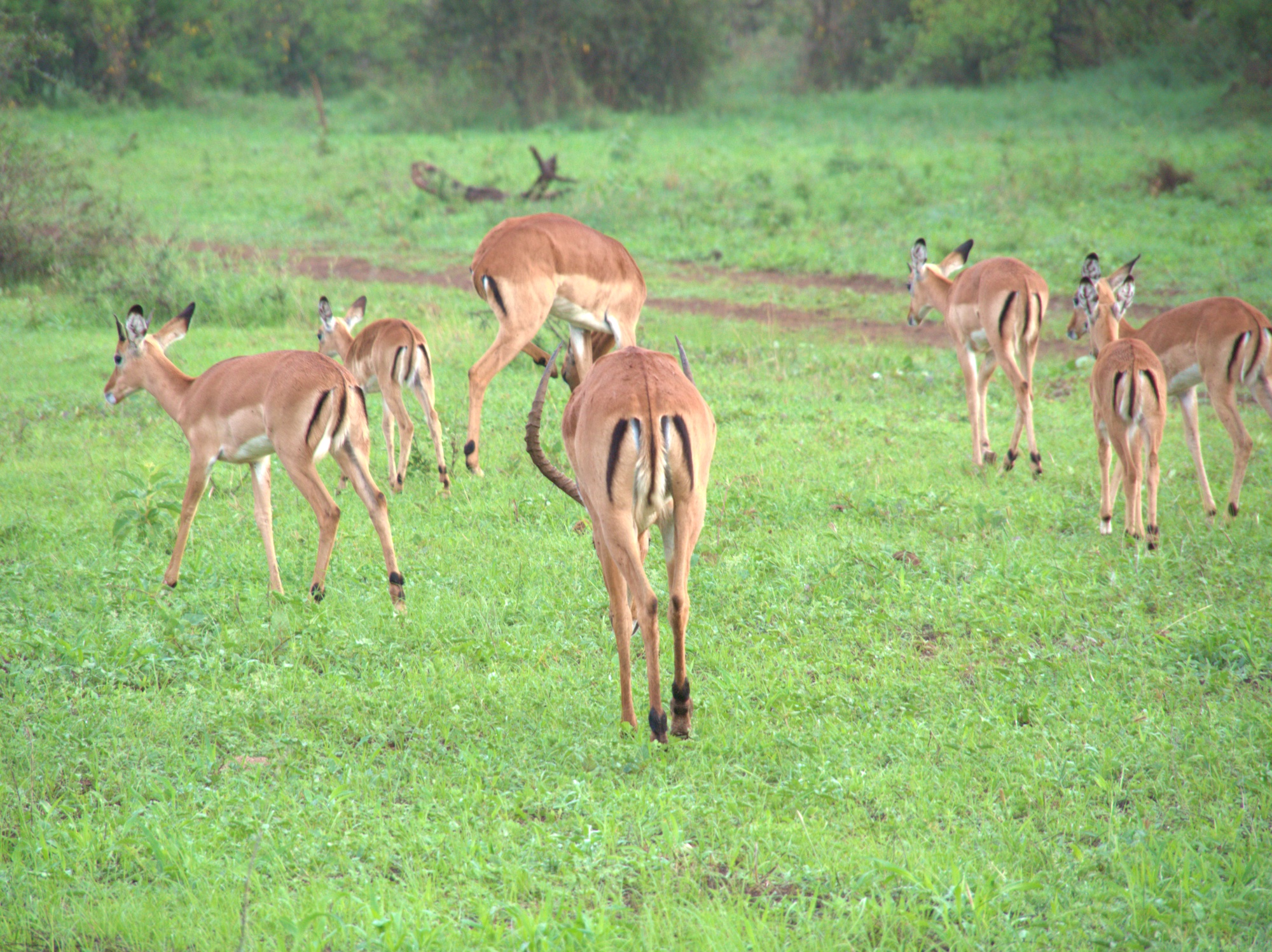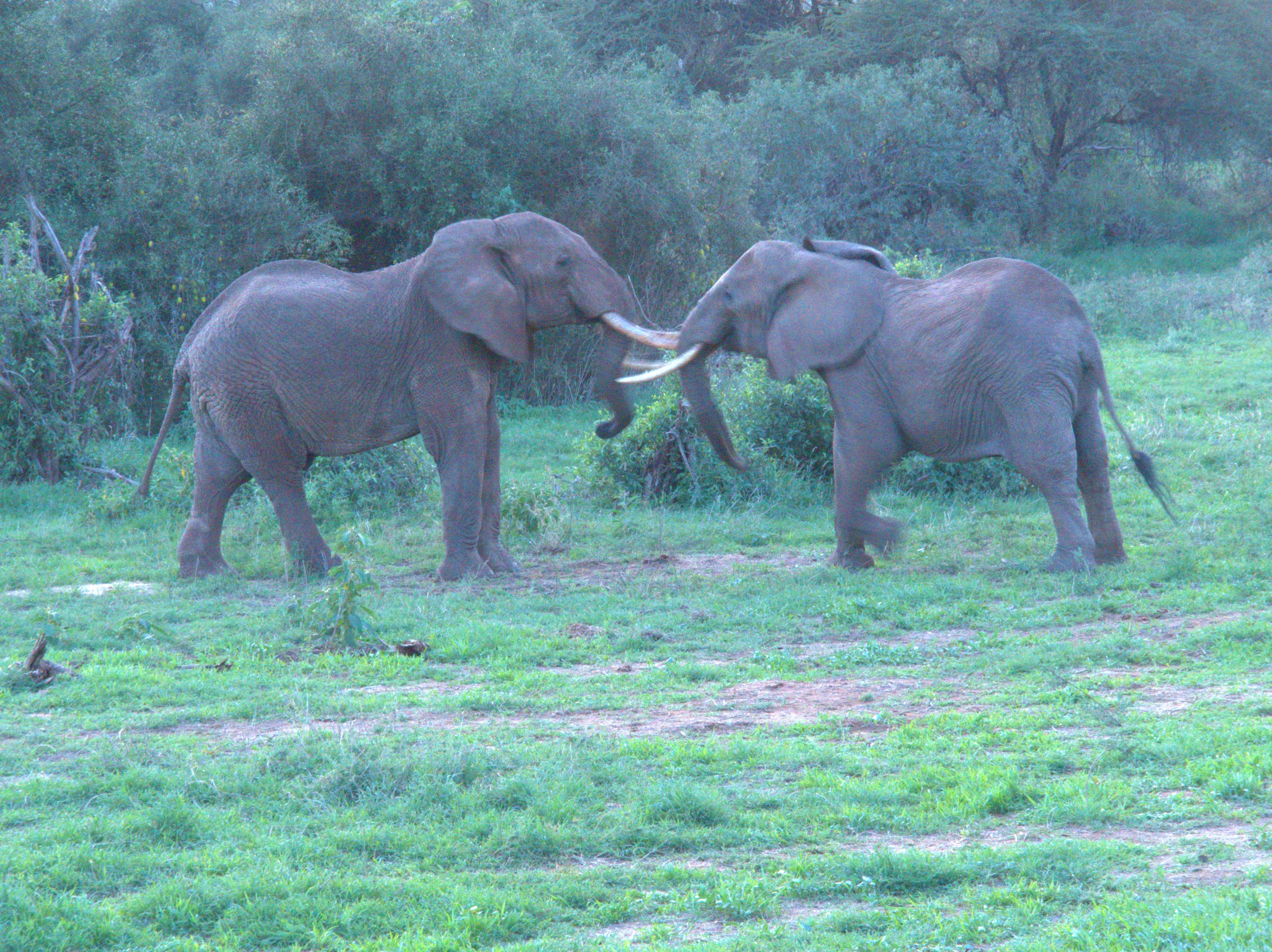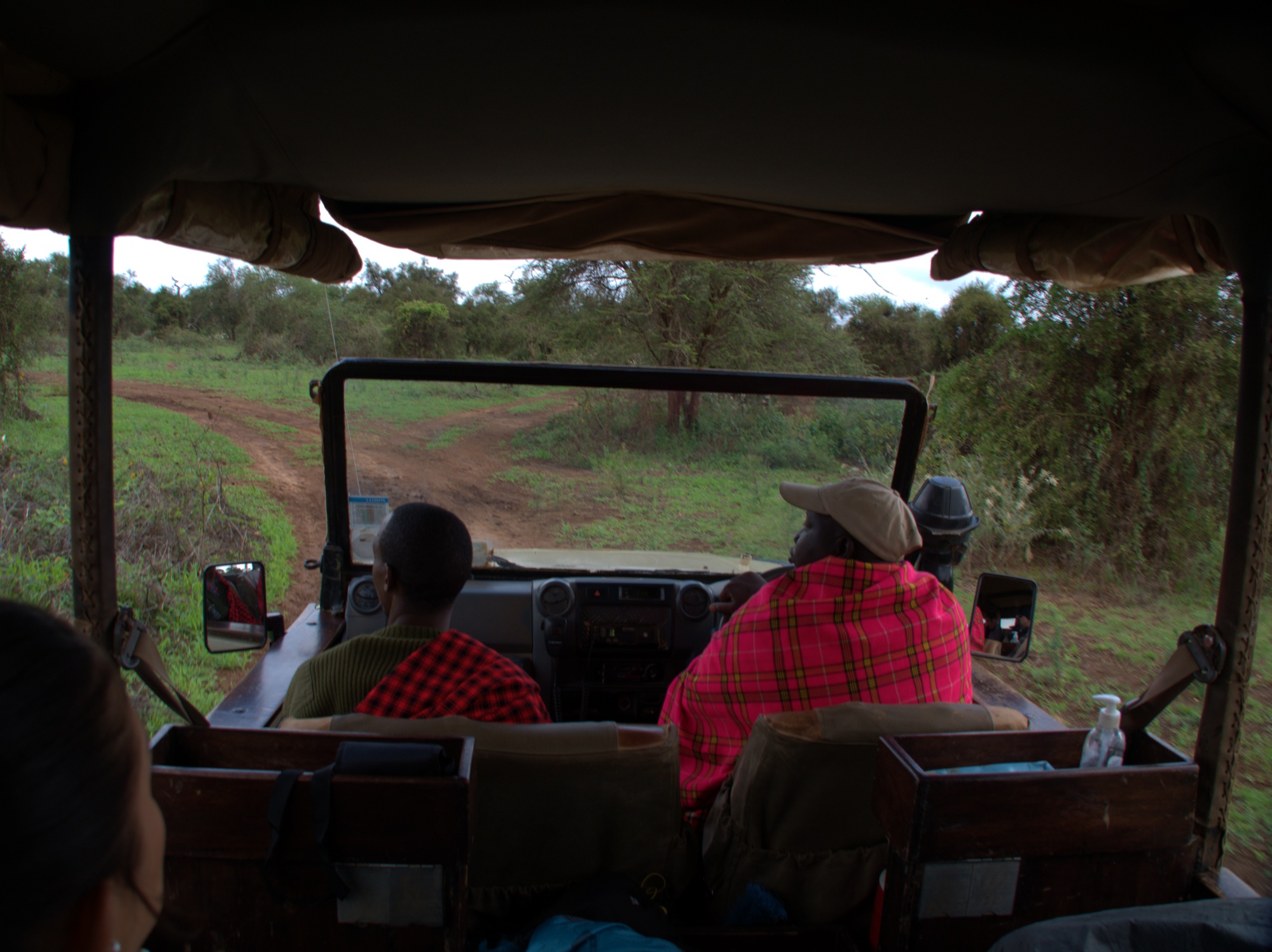 You'd peak around corners too if your neck was 9' long
Impalas: Our guide told us the black M on their rump signifies they are McDonalds for Lions
It's all fun and games until someone puts their eye out
Our guide Daniel on the left, and driver/guide Julius on the right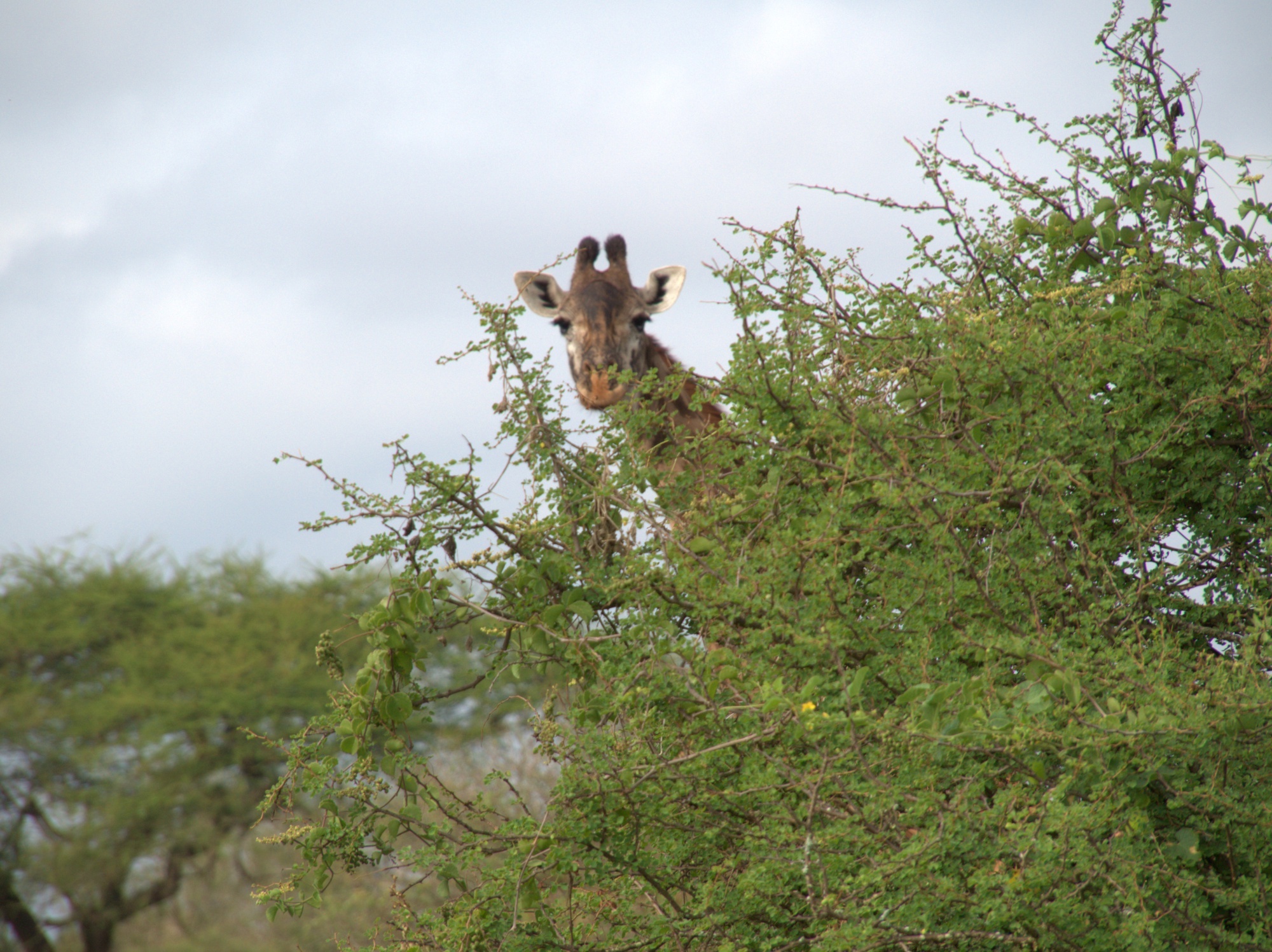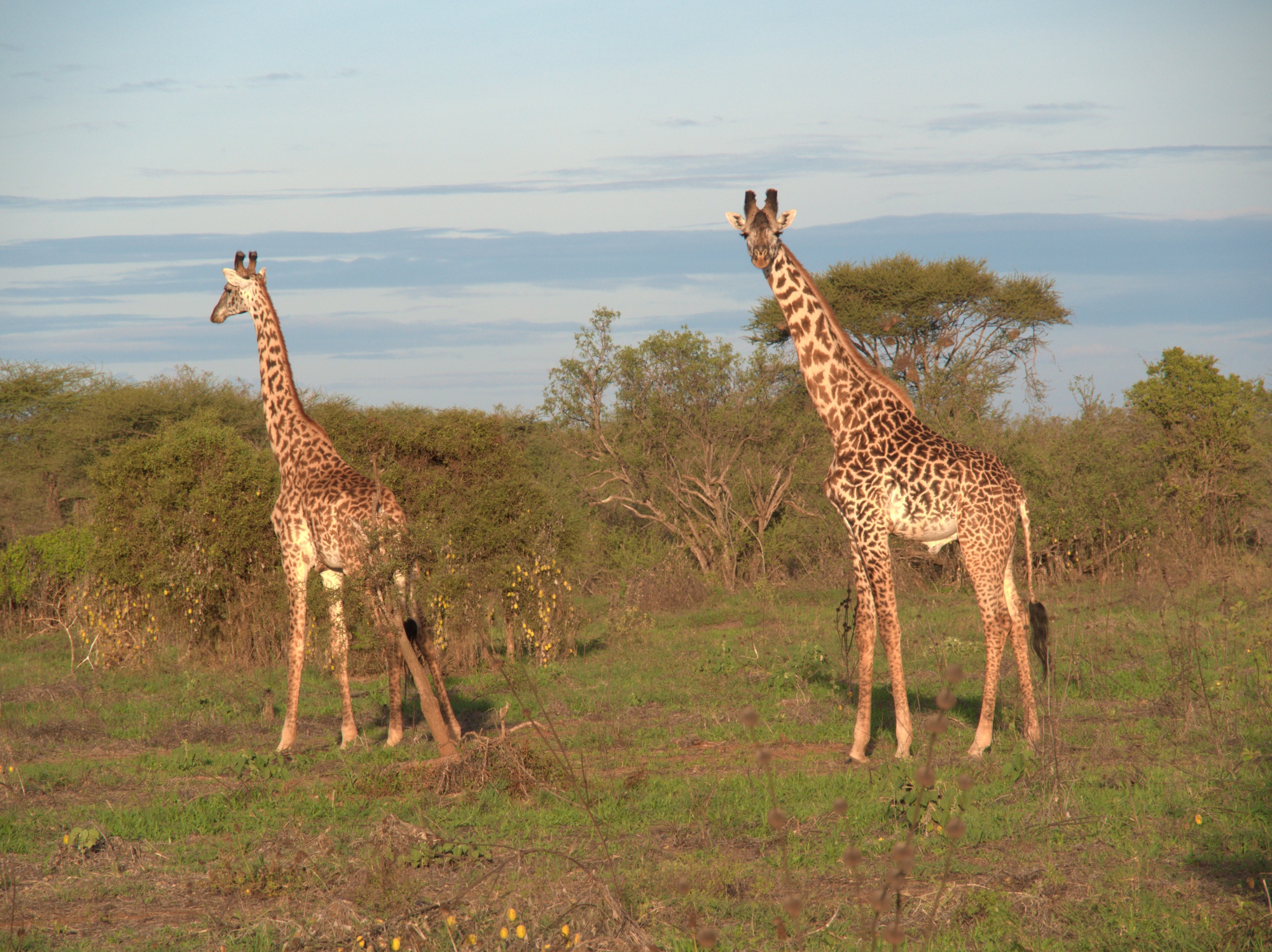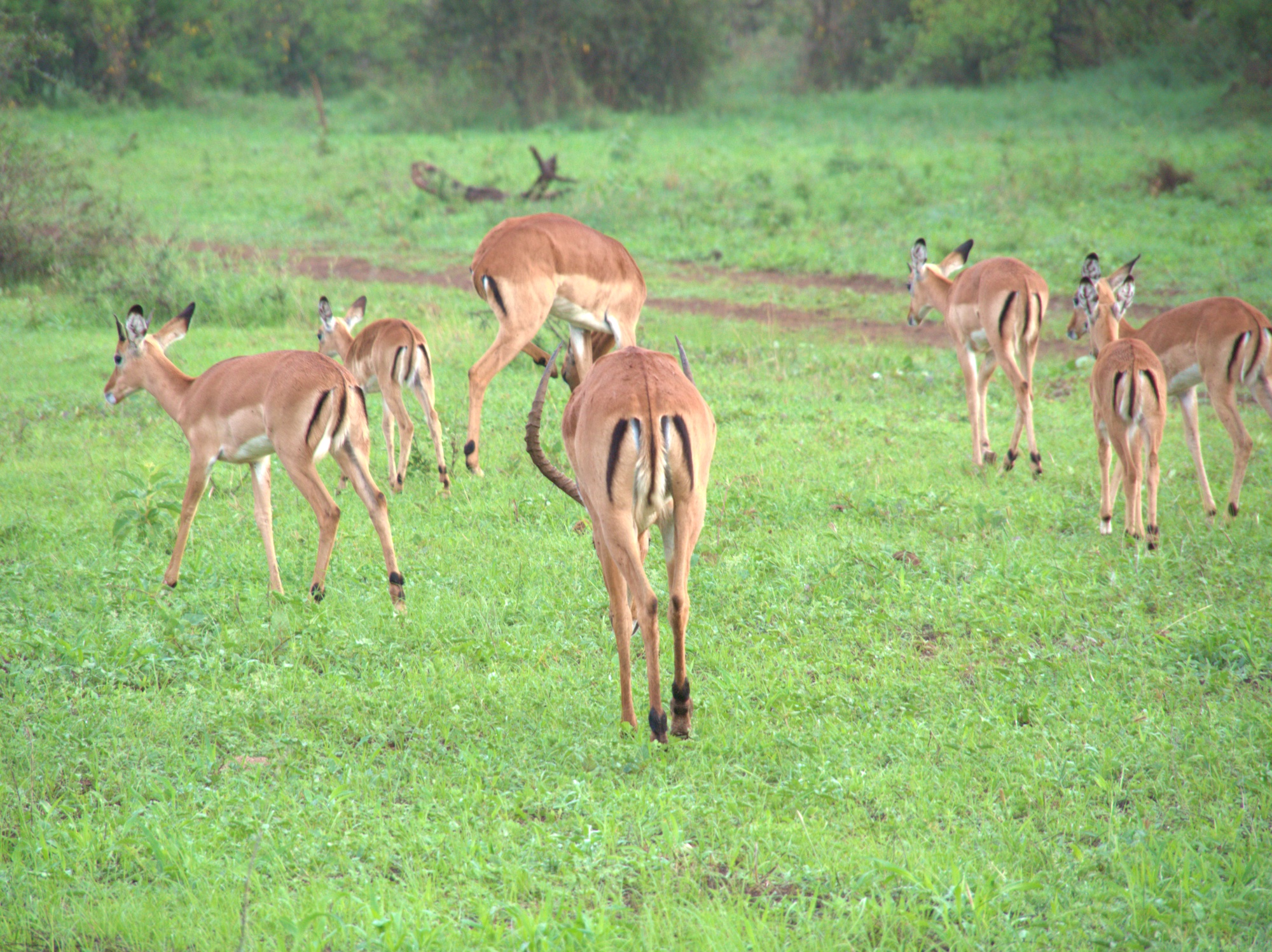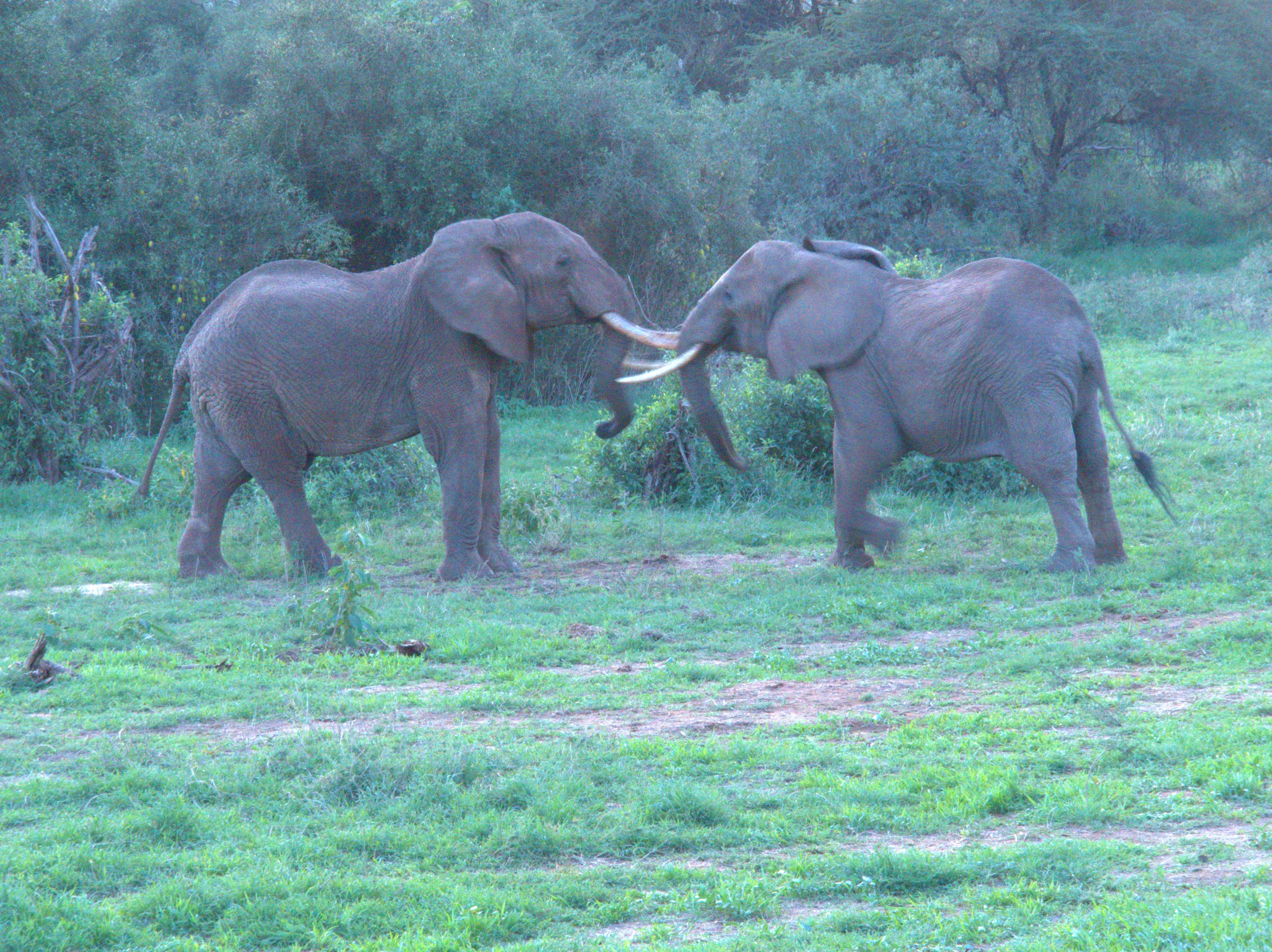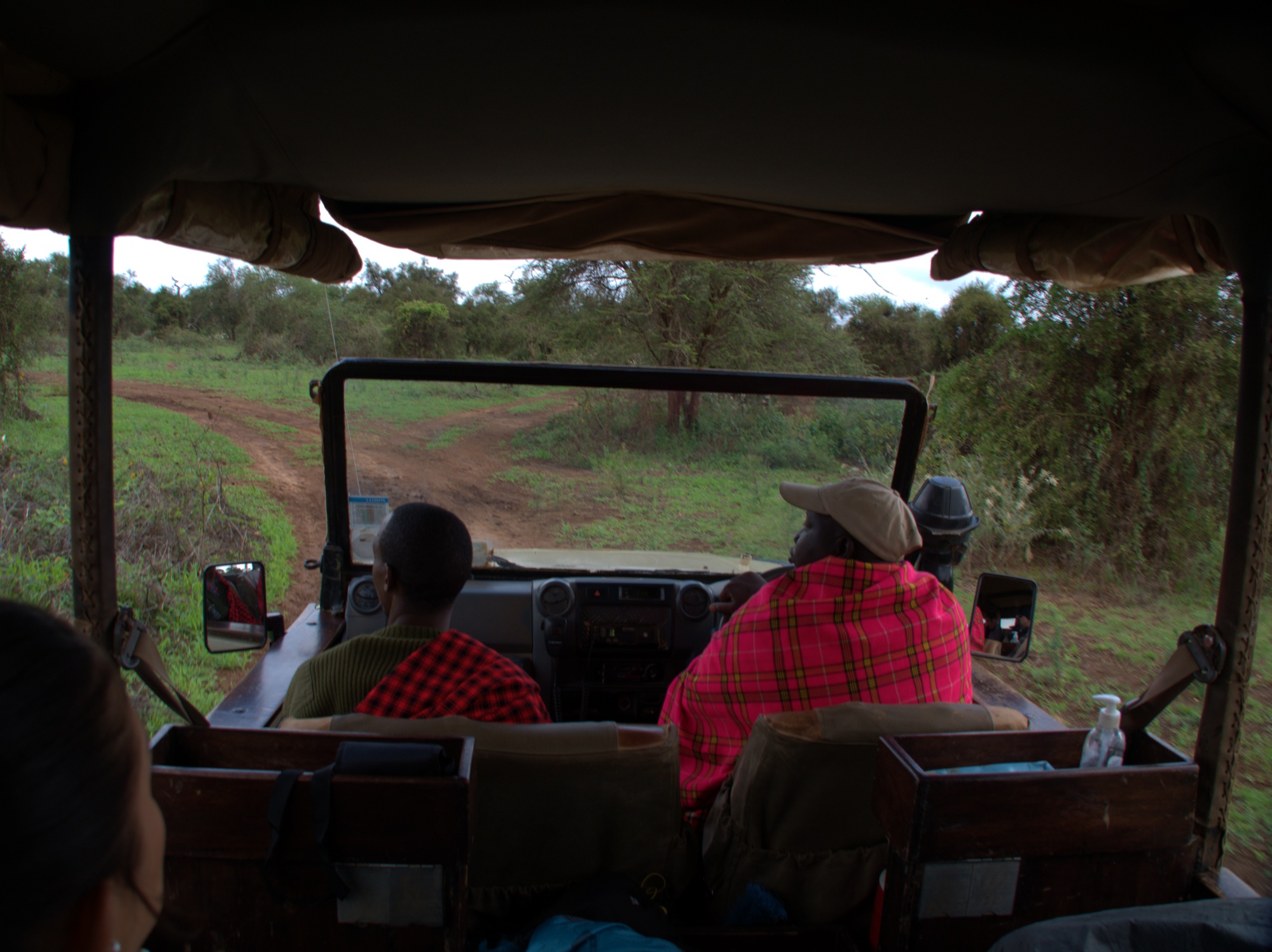 10/12/2018: Lions and cheetahs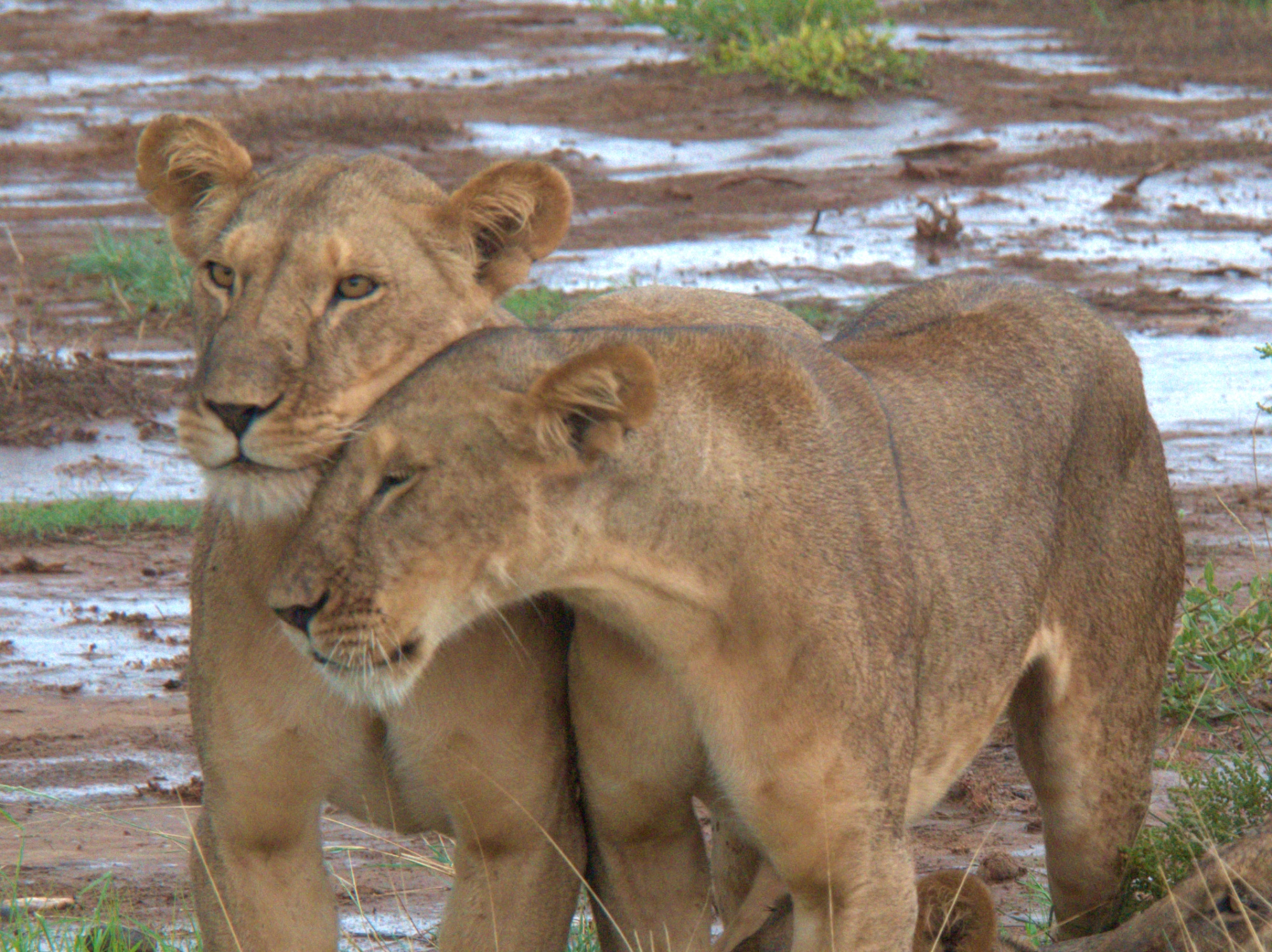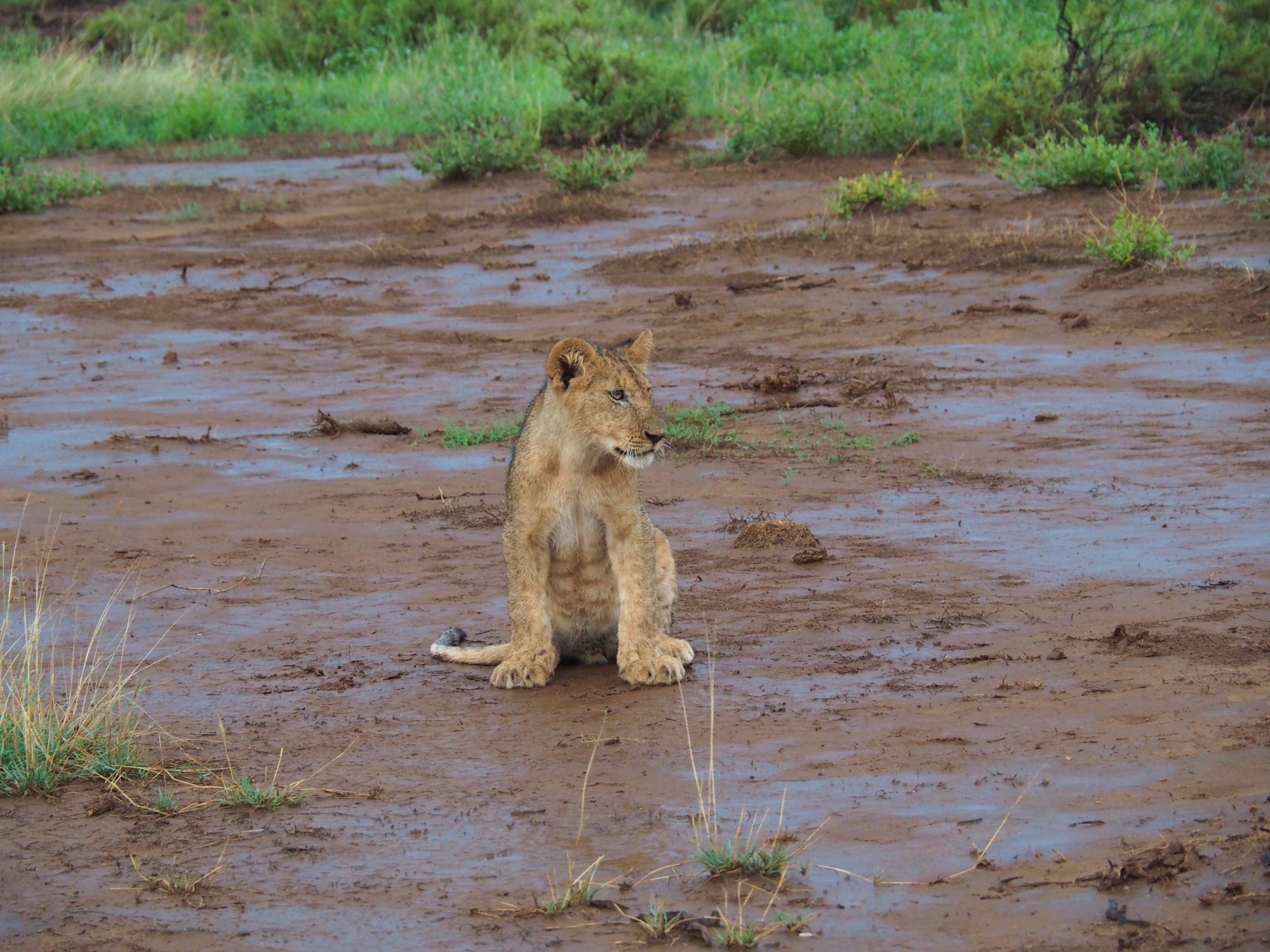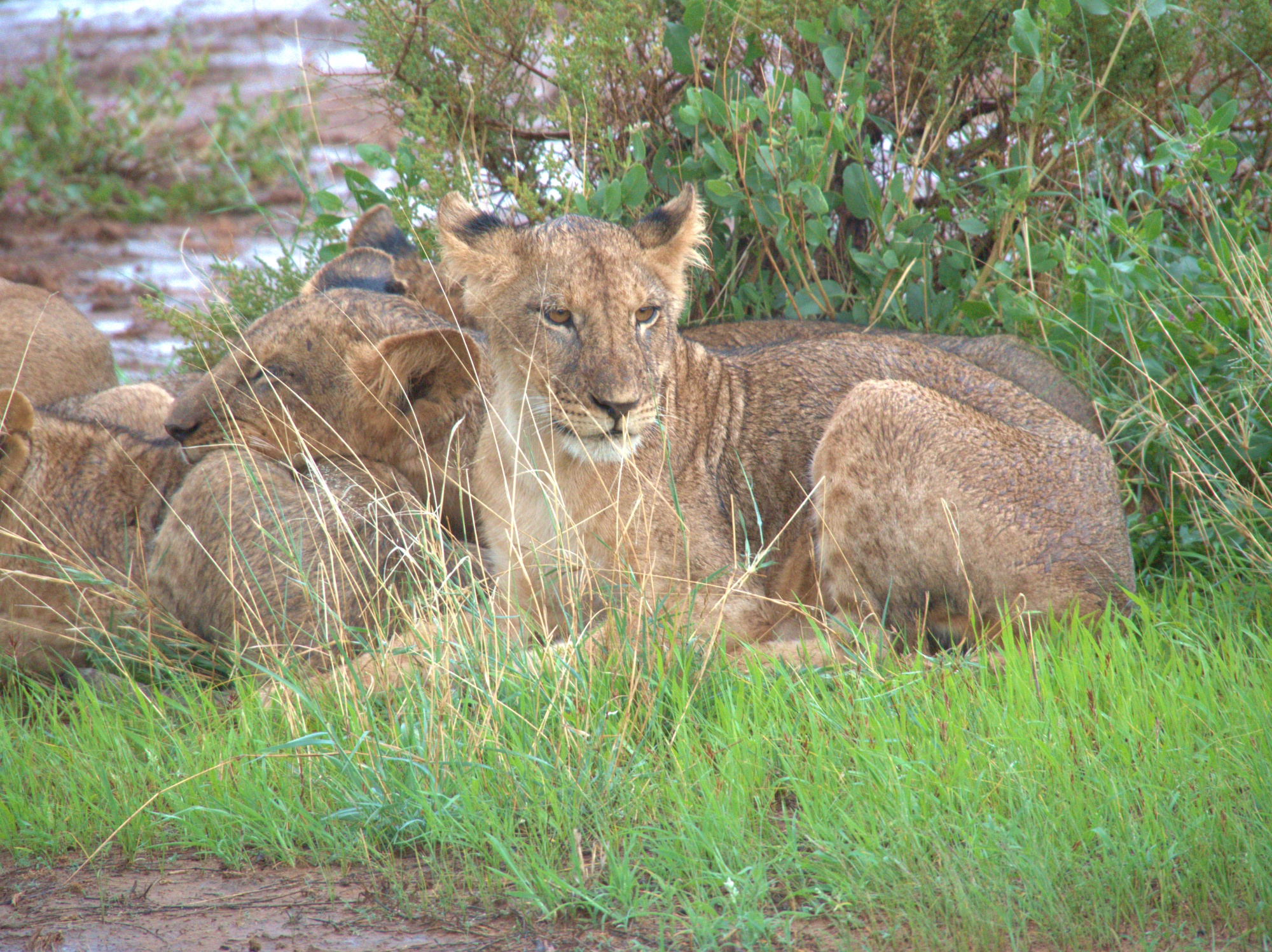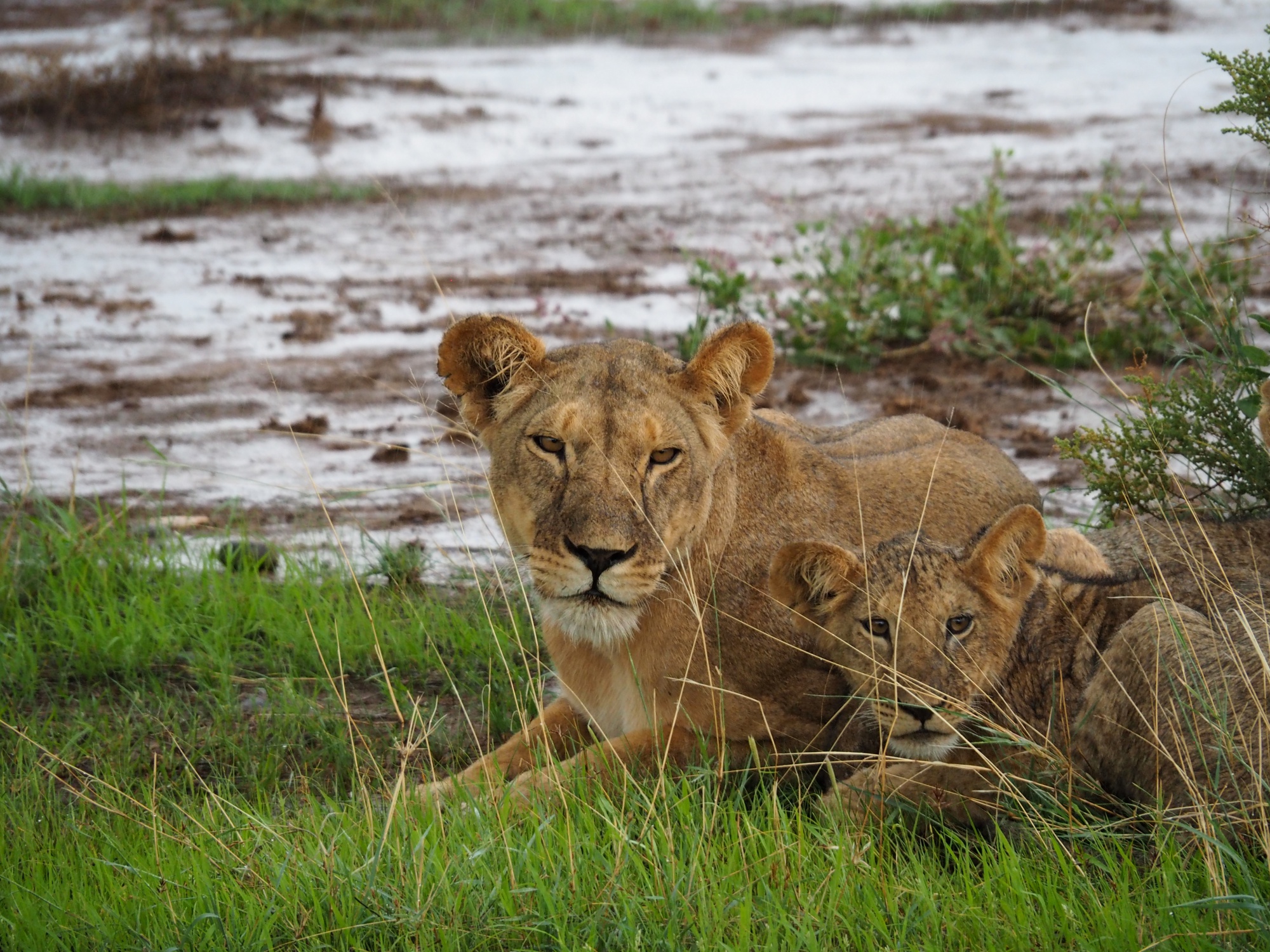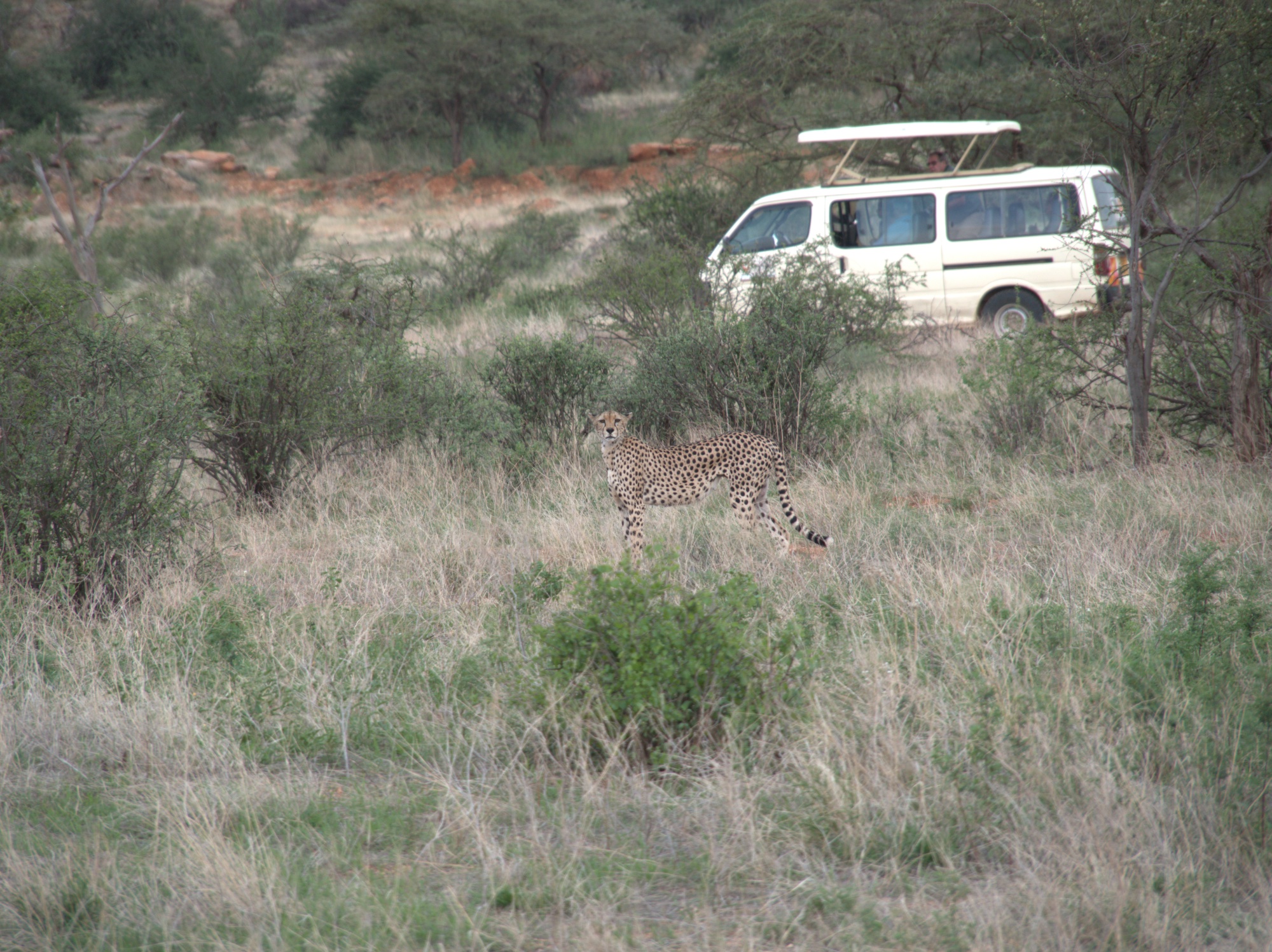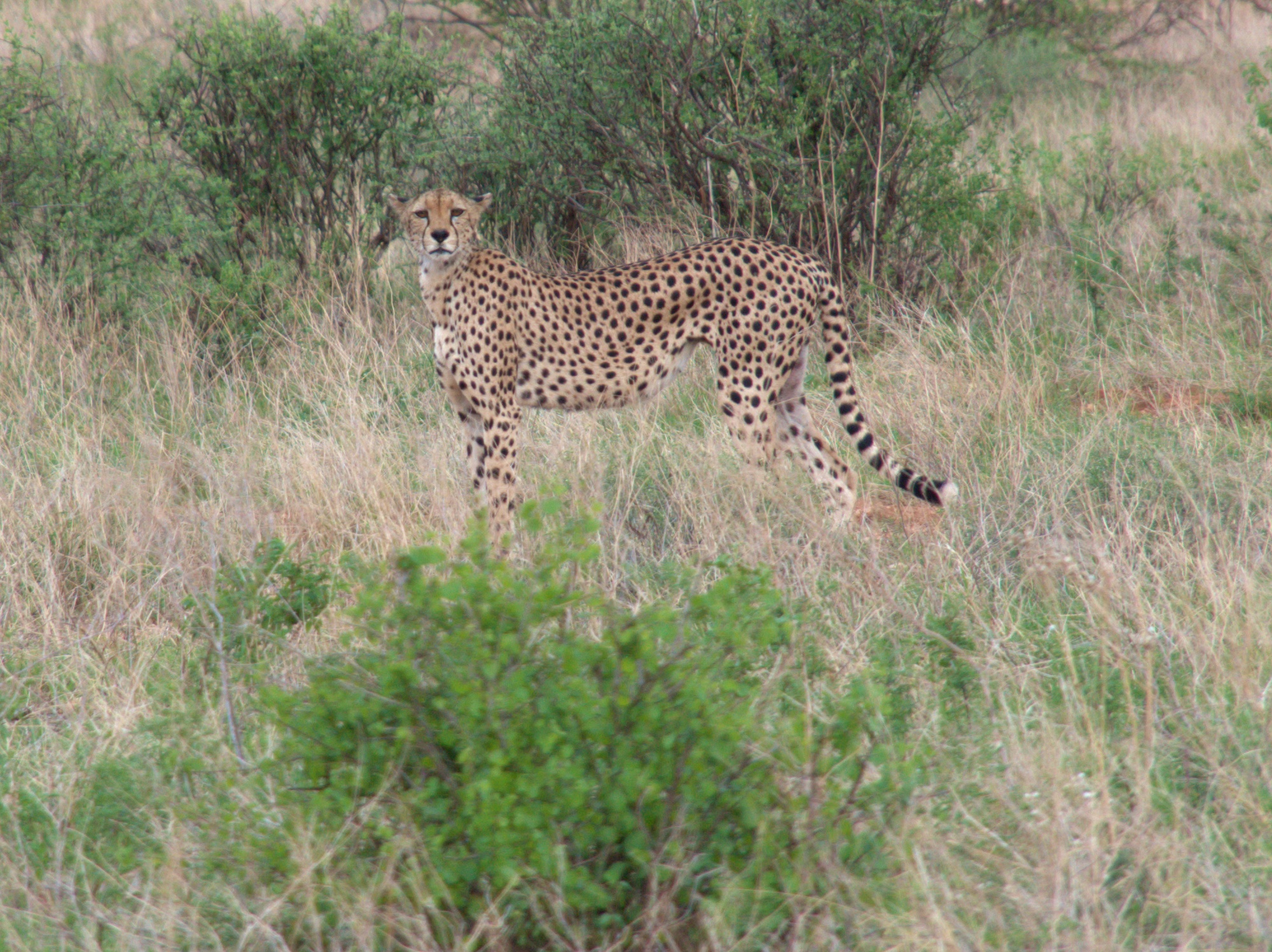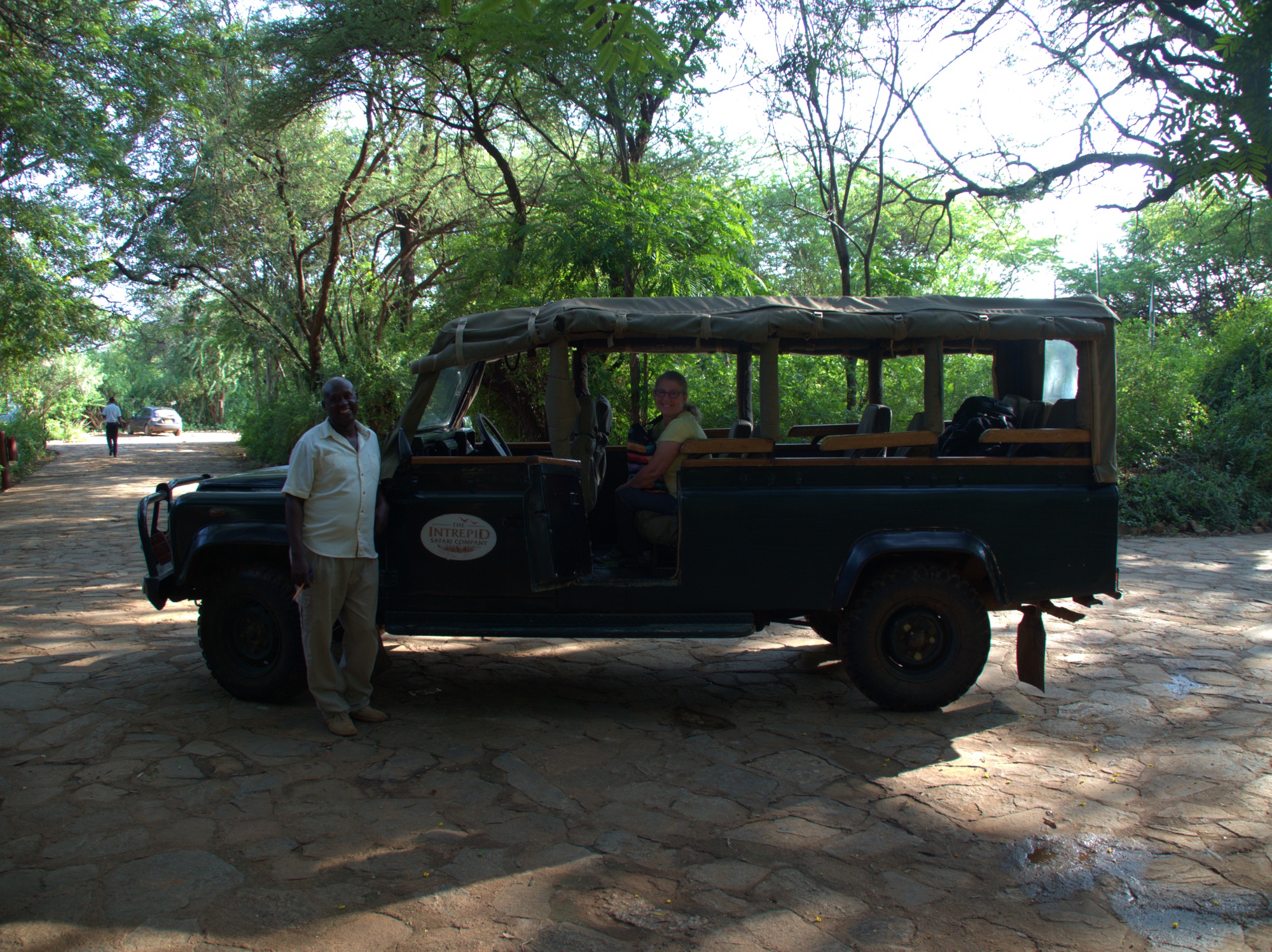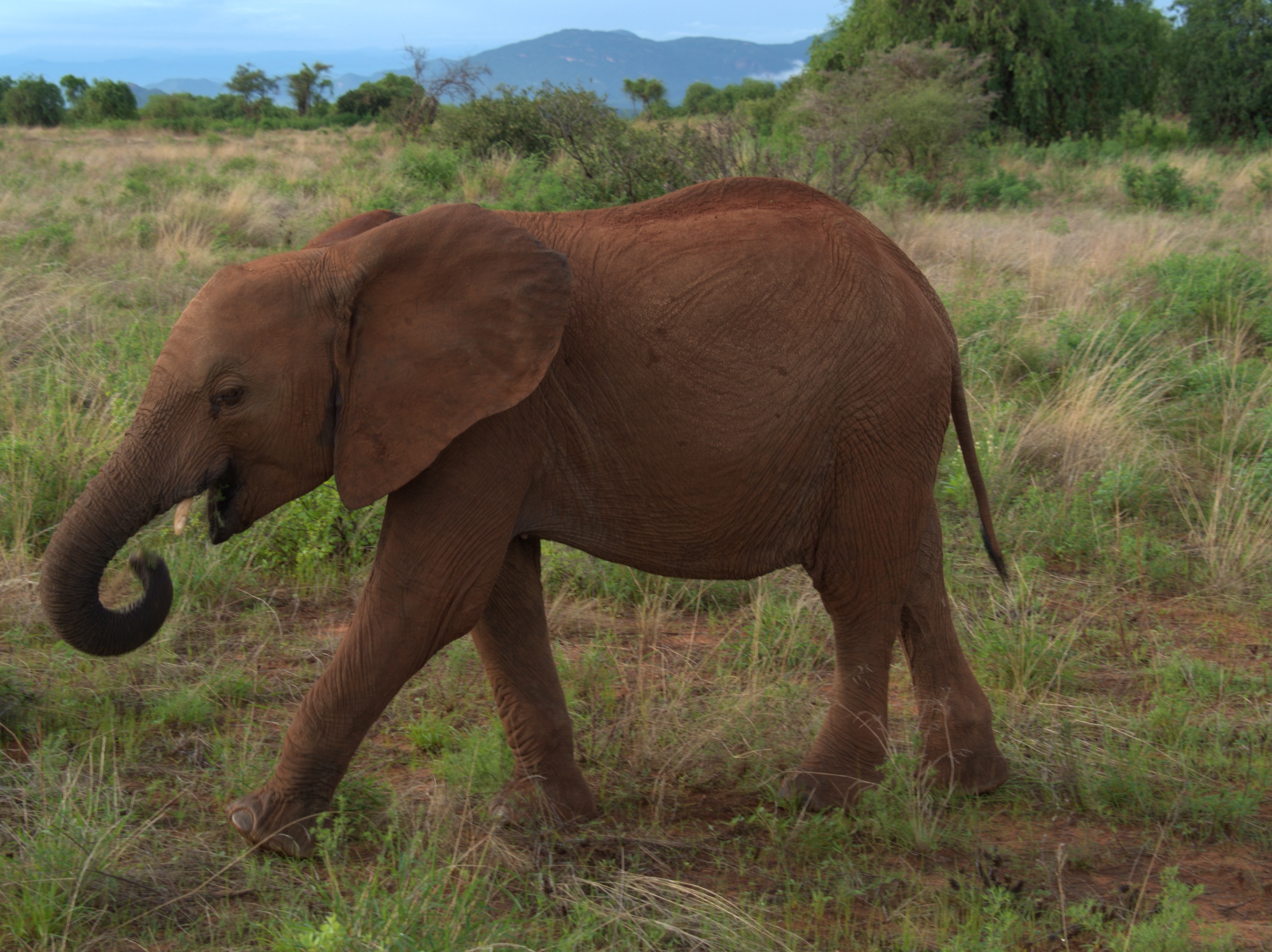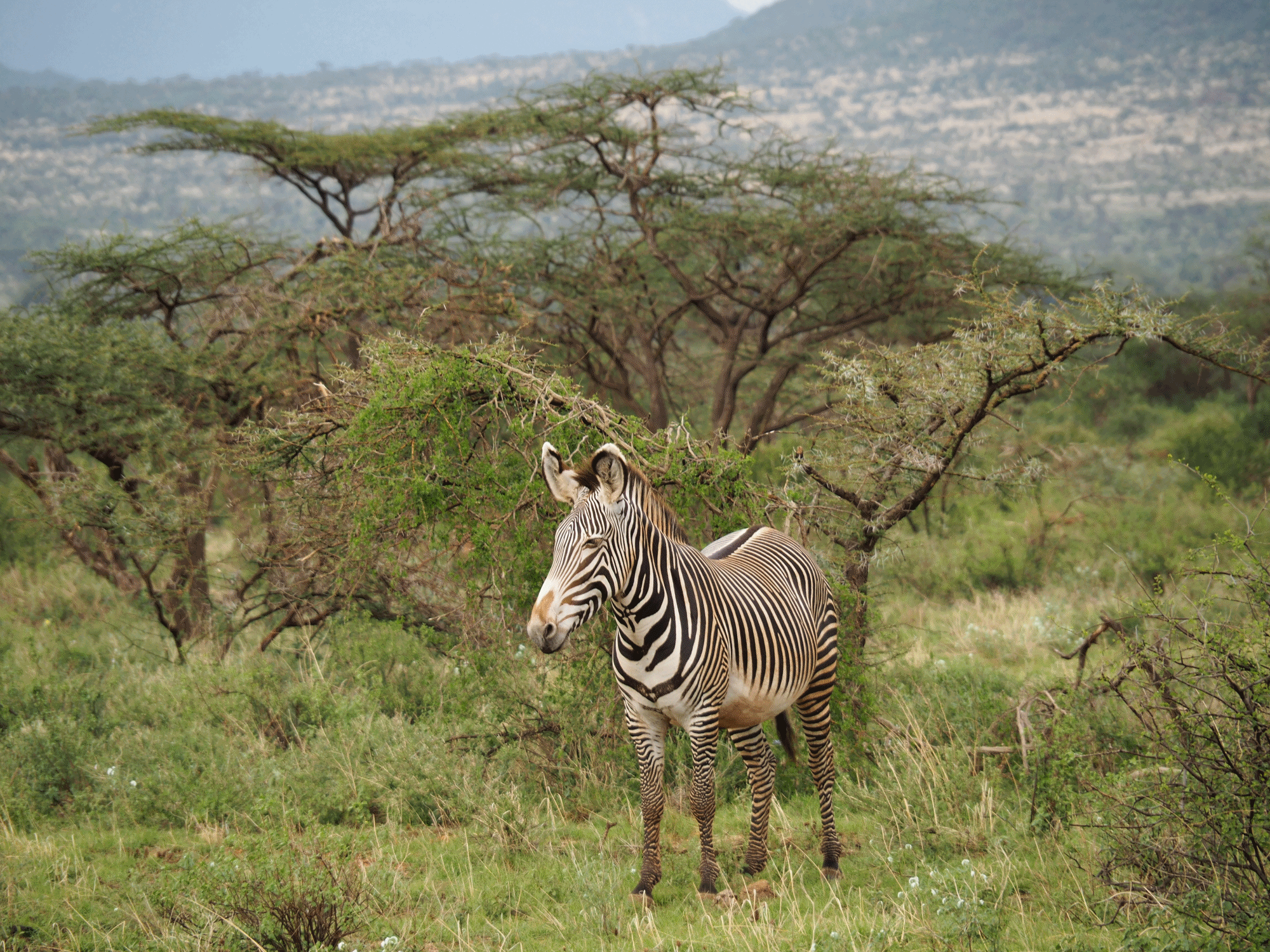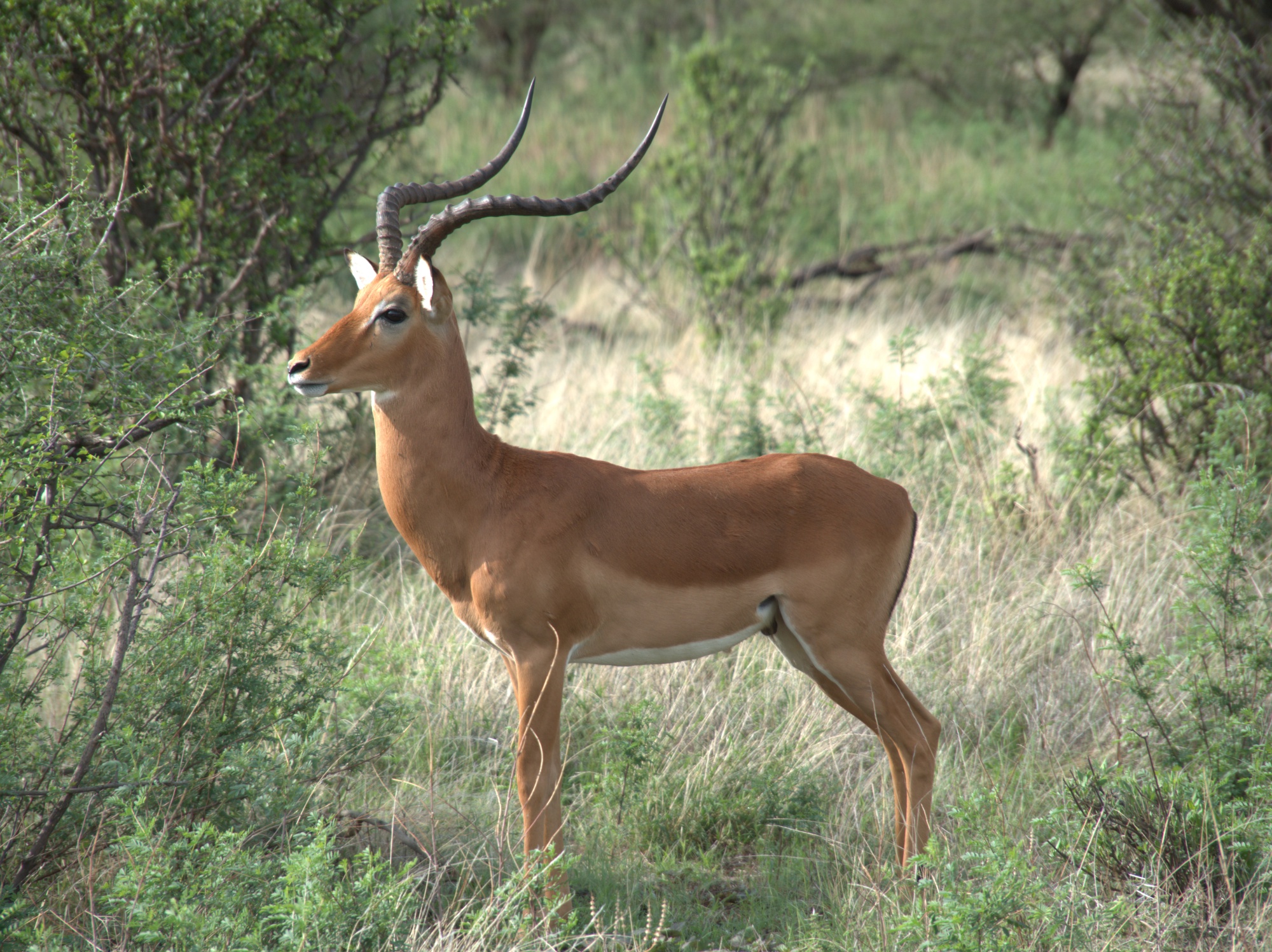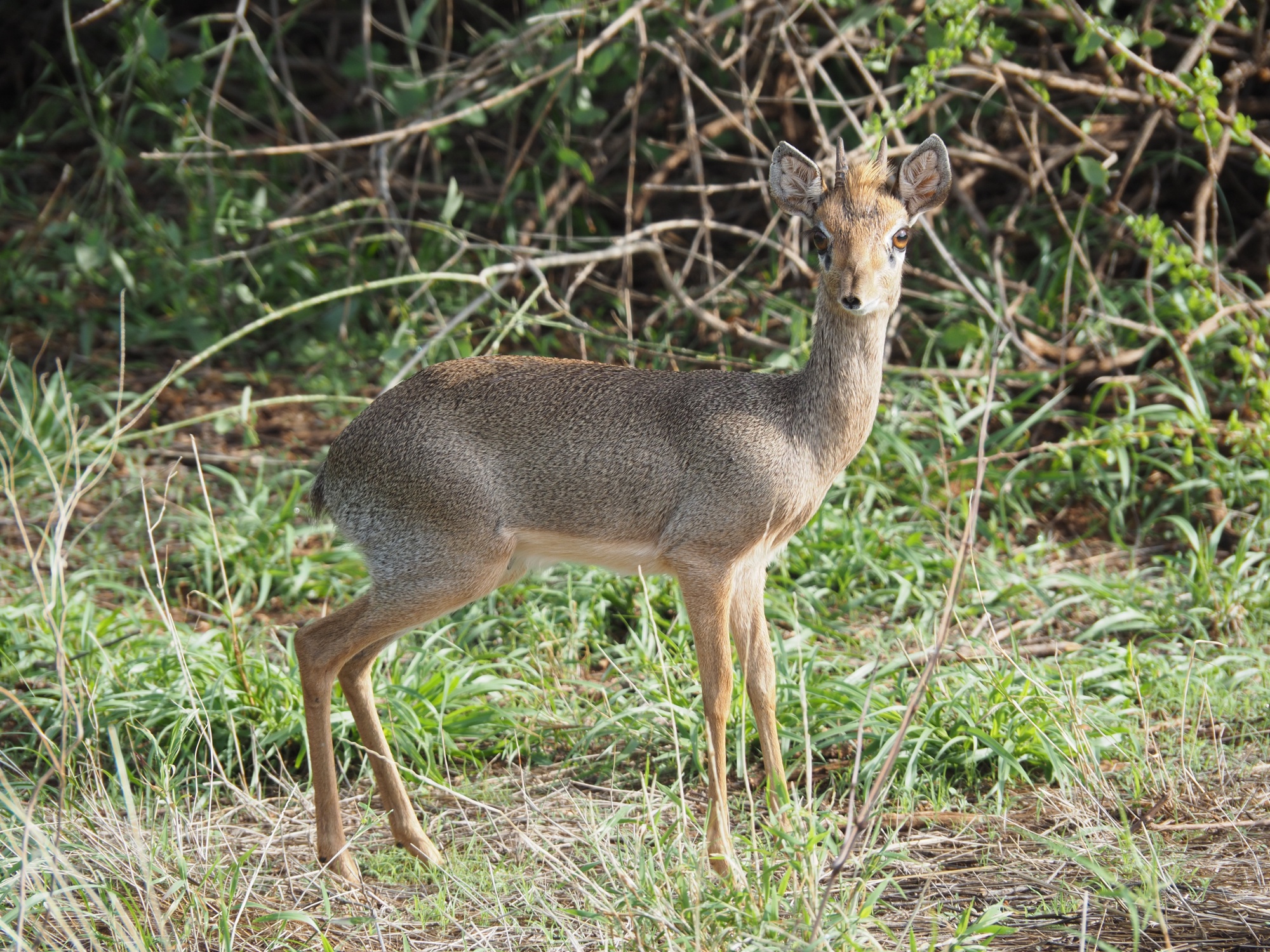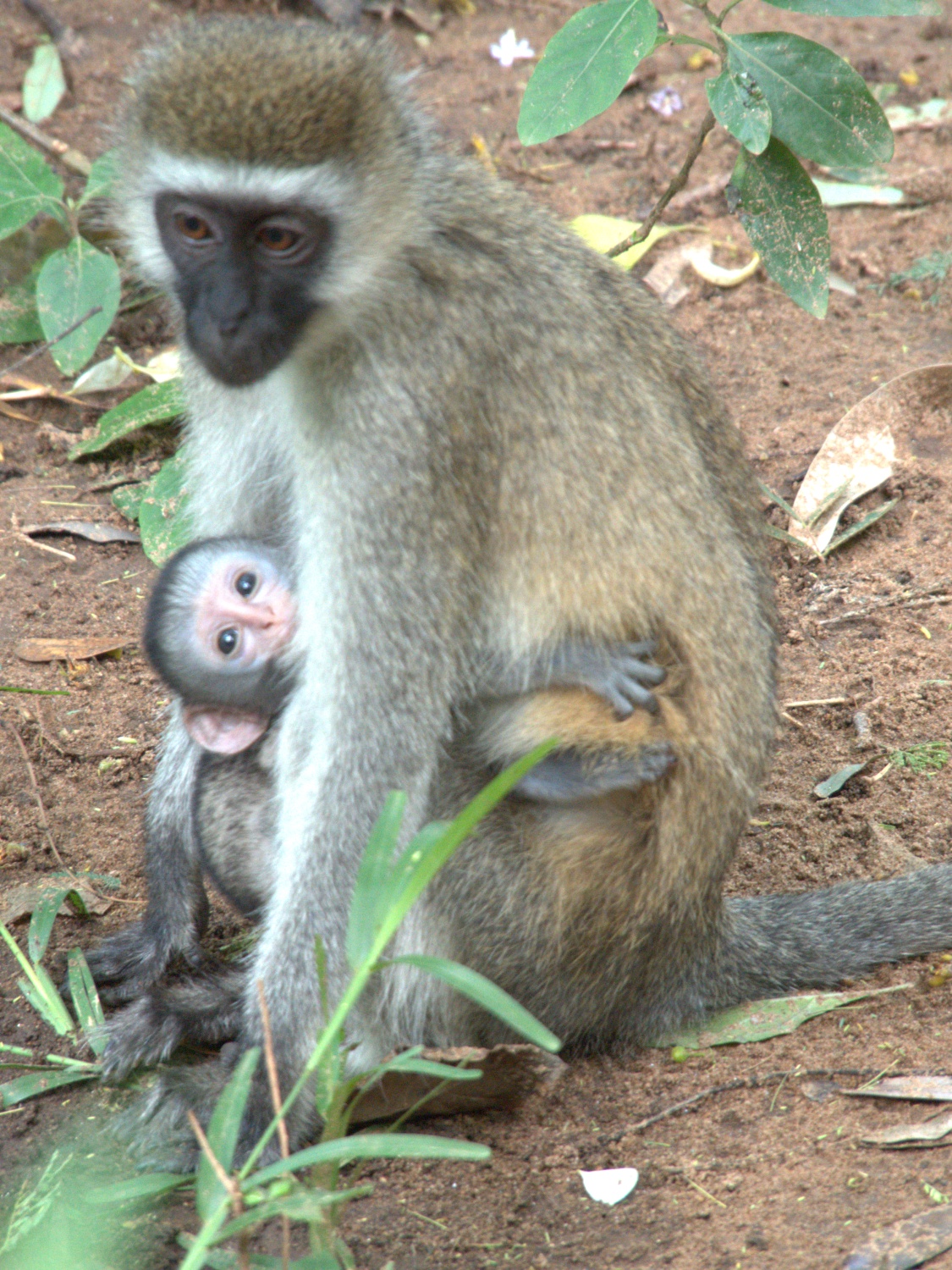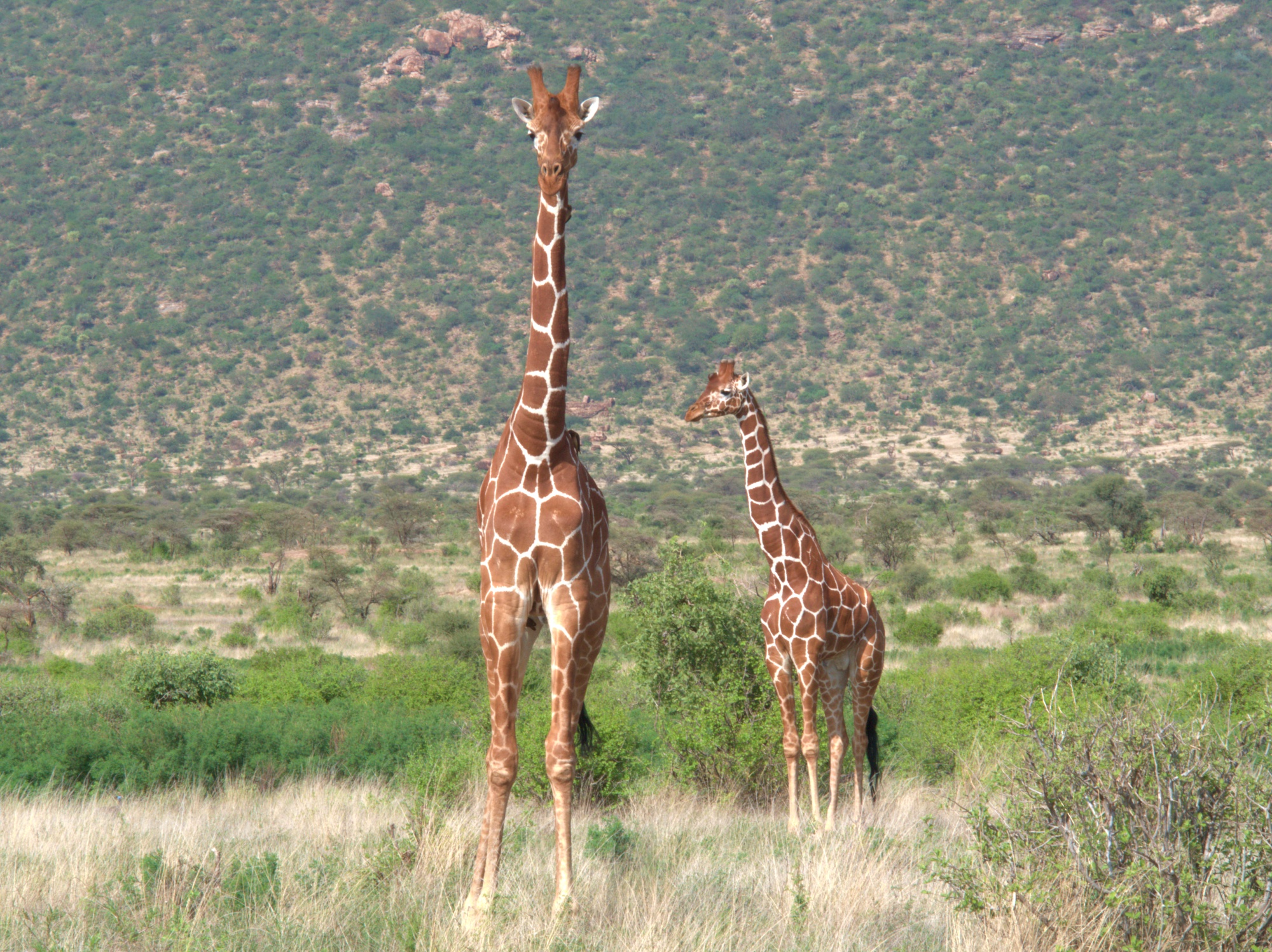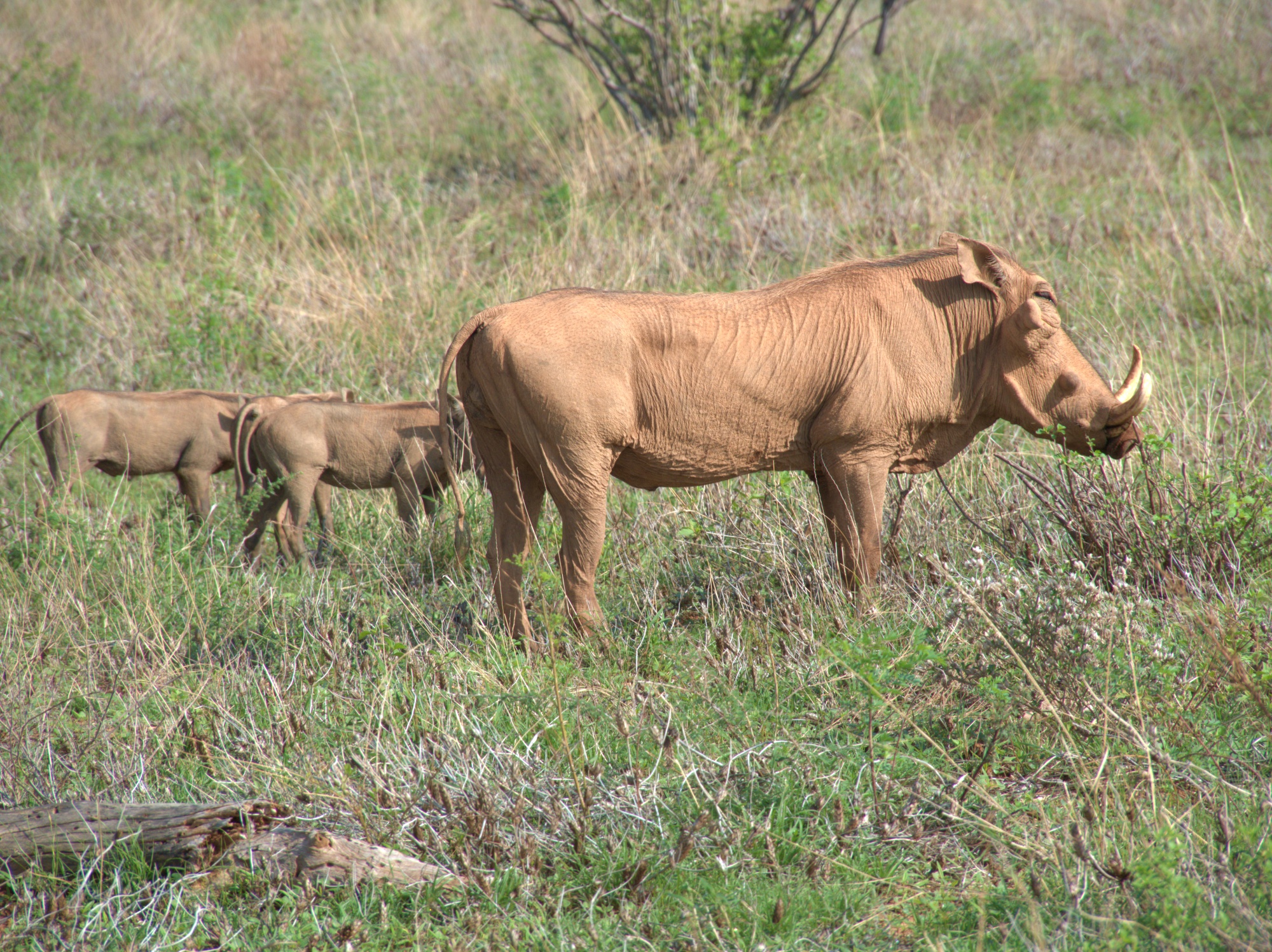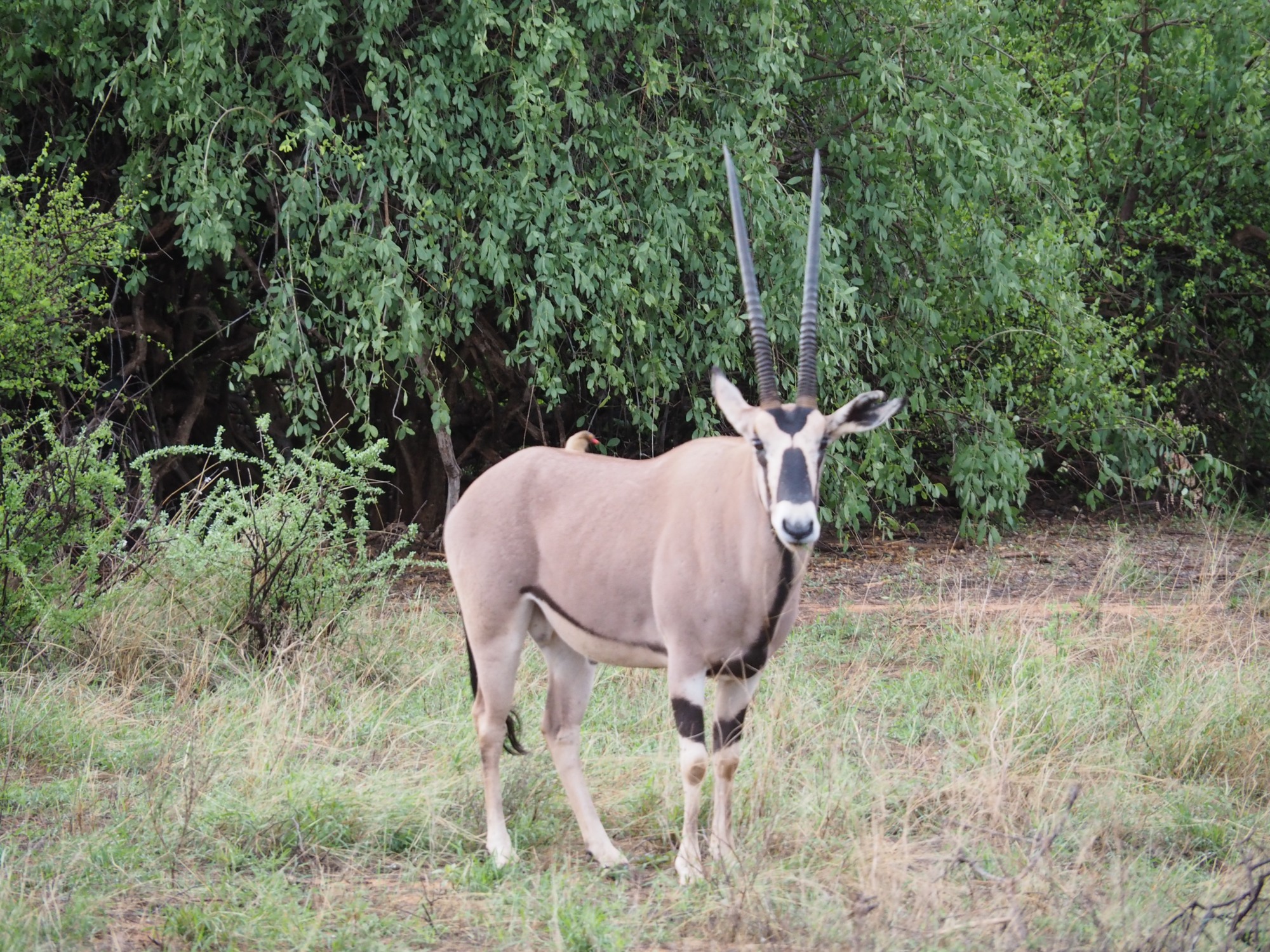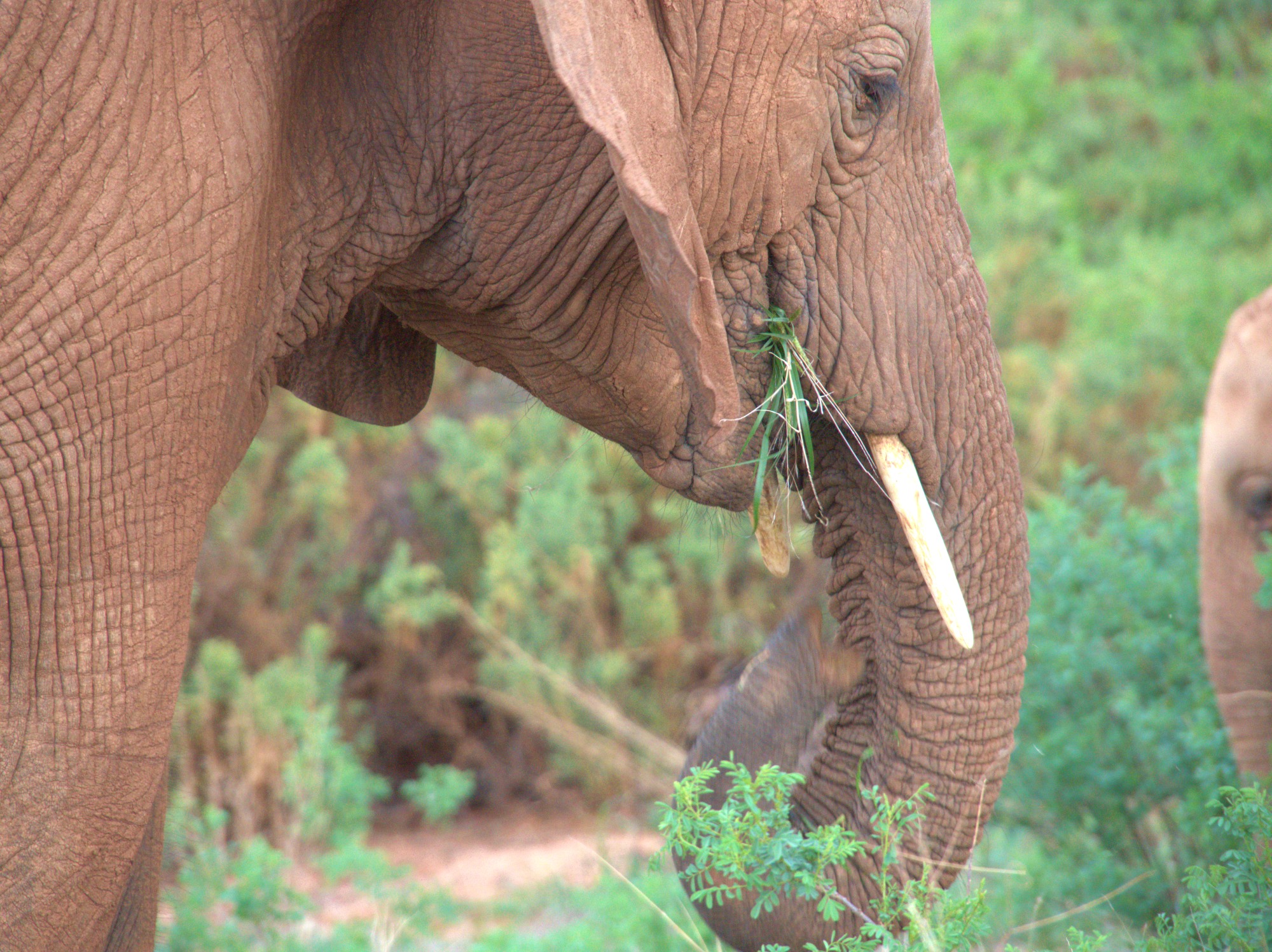 We've got it surrounded...
Dom, our guide in Samburu
THis is about the same age as the ones we saw in Nairobi
Elephants eat 18 hours a day!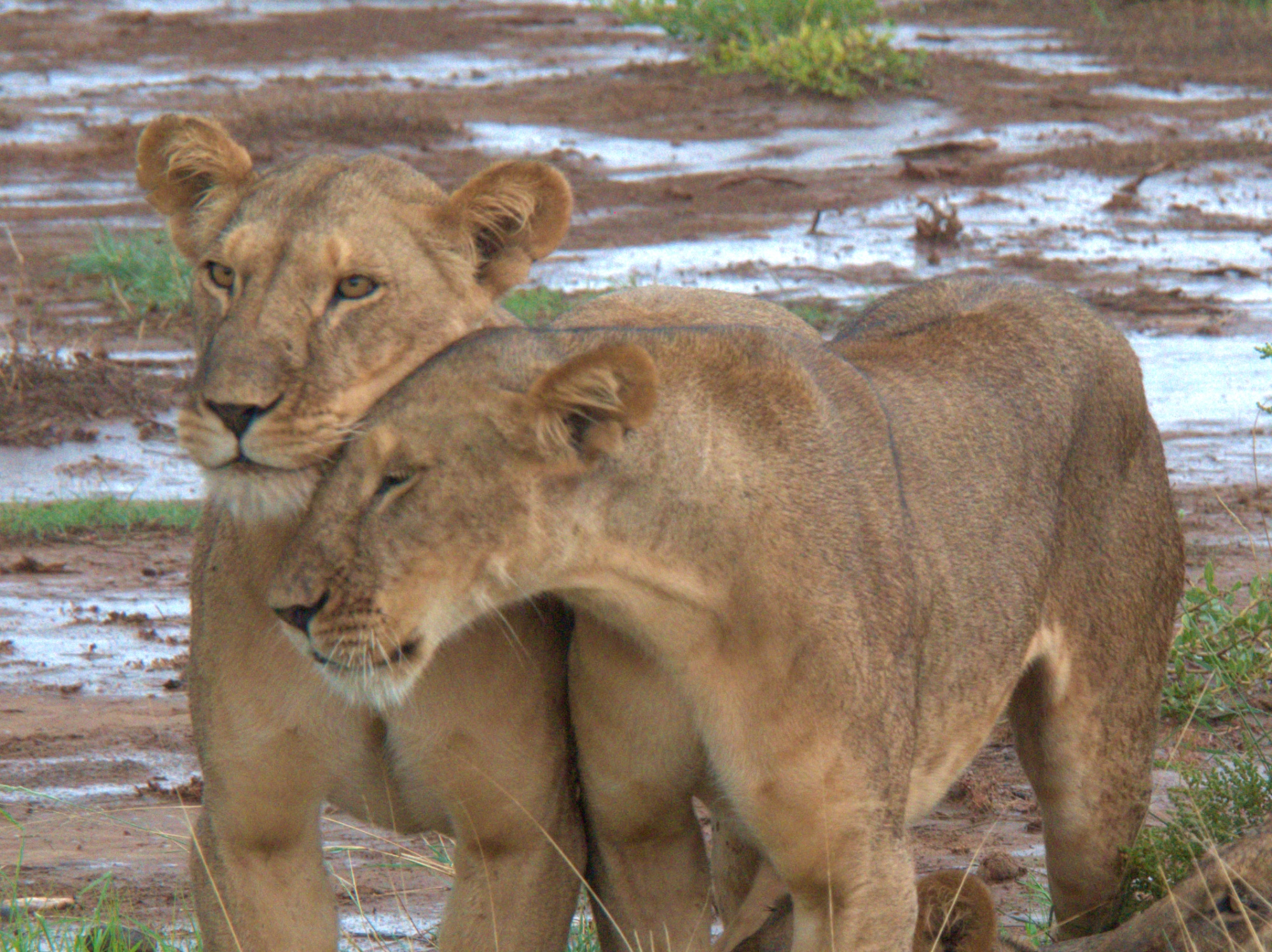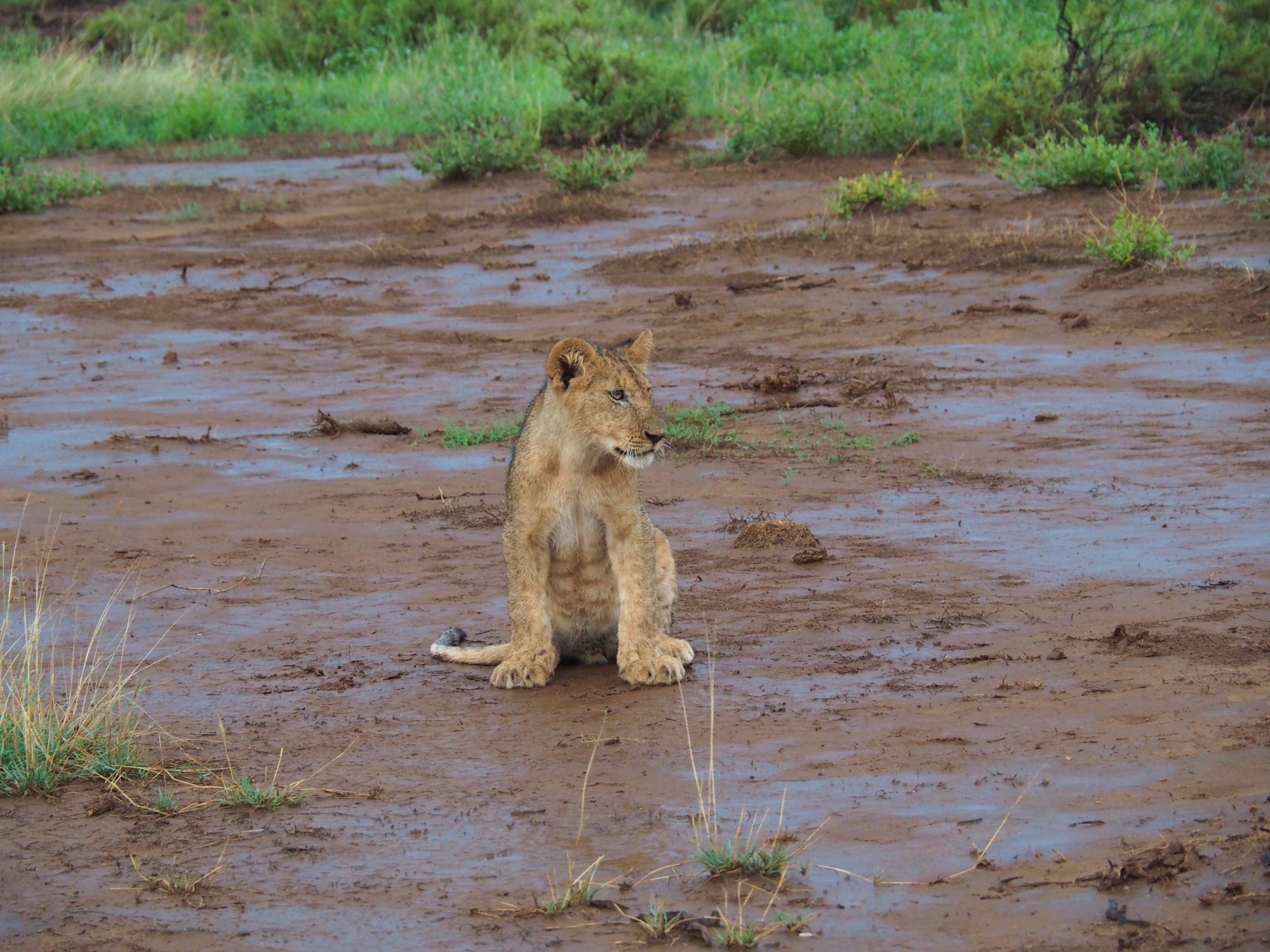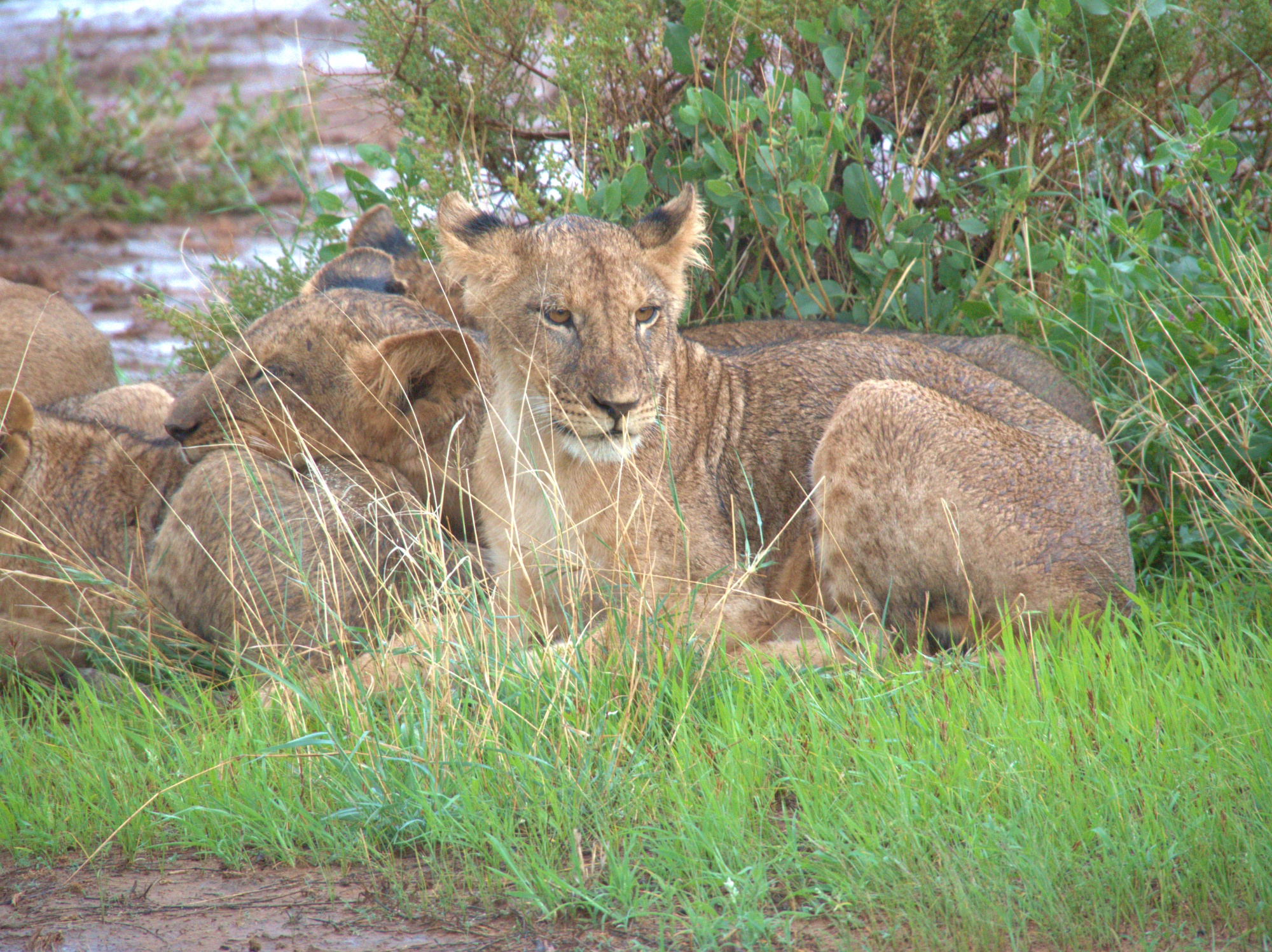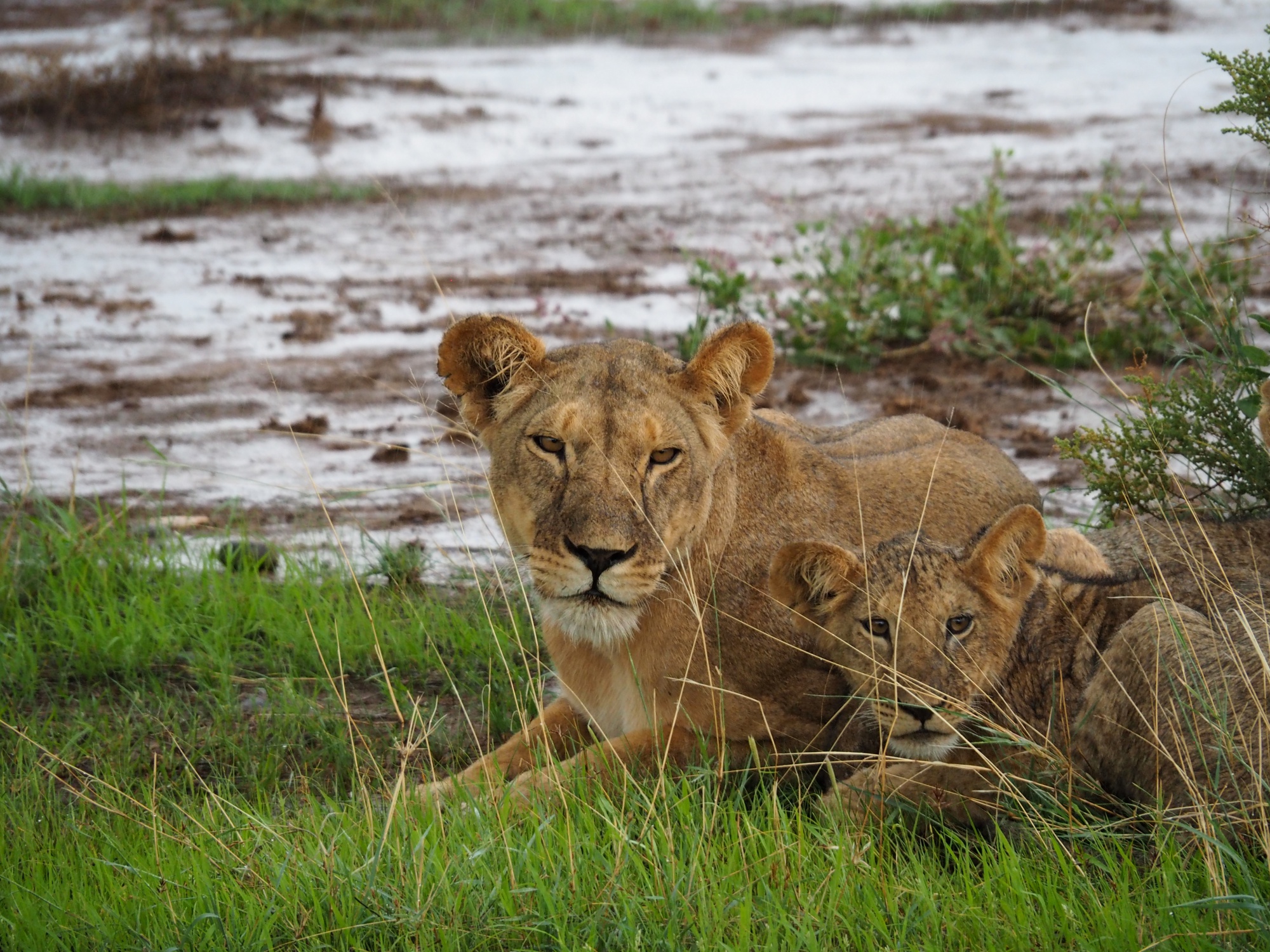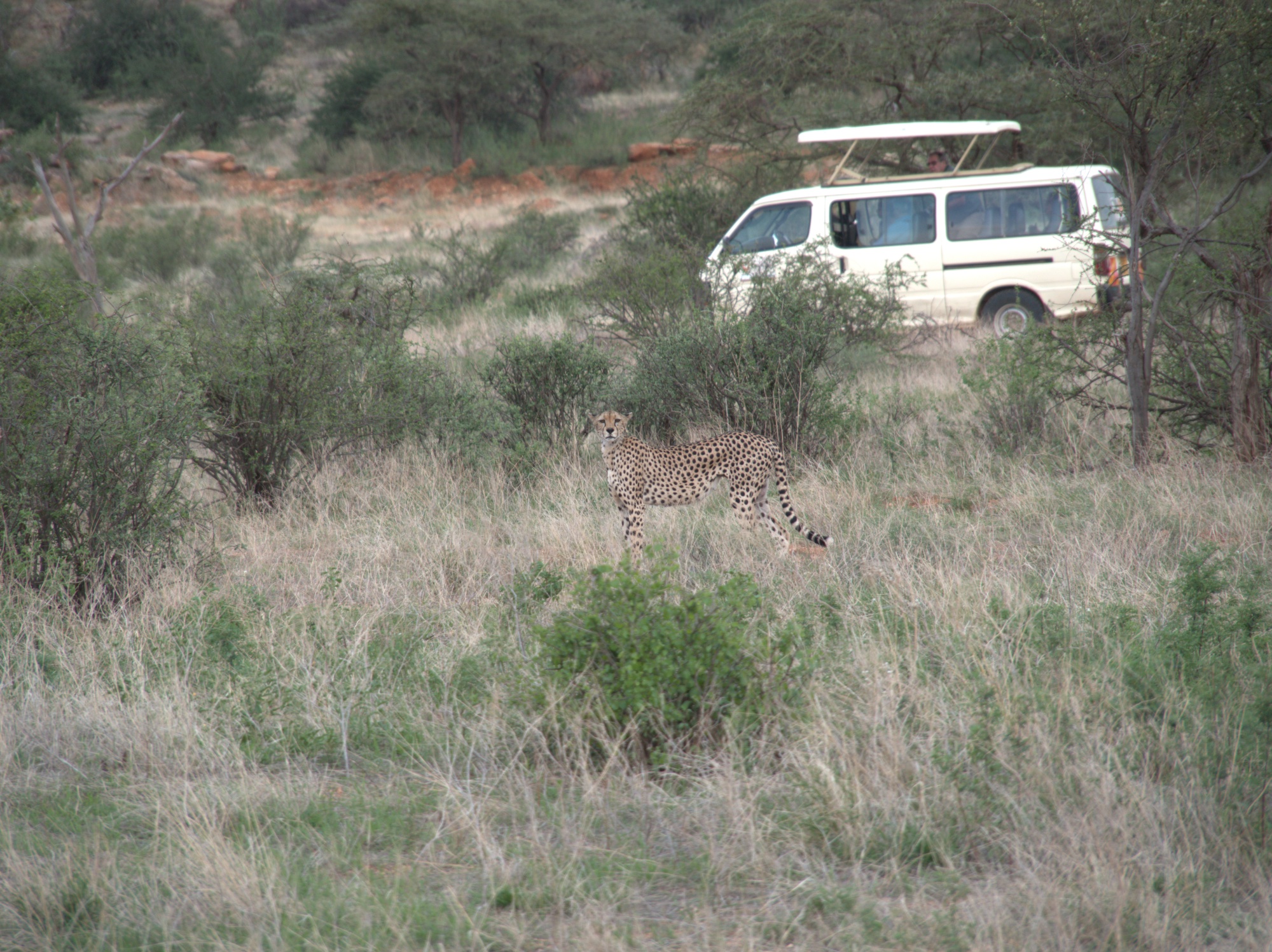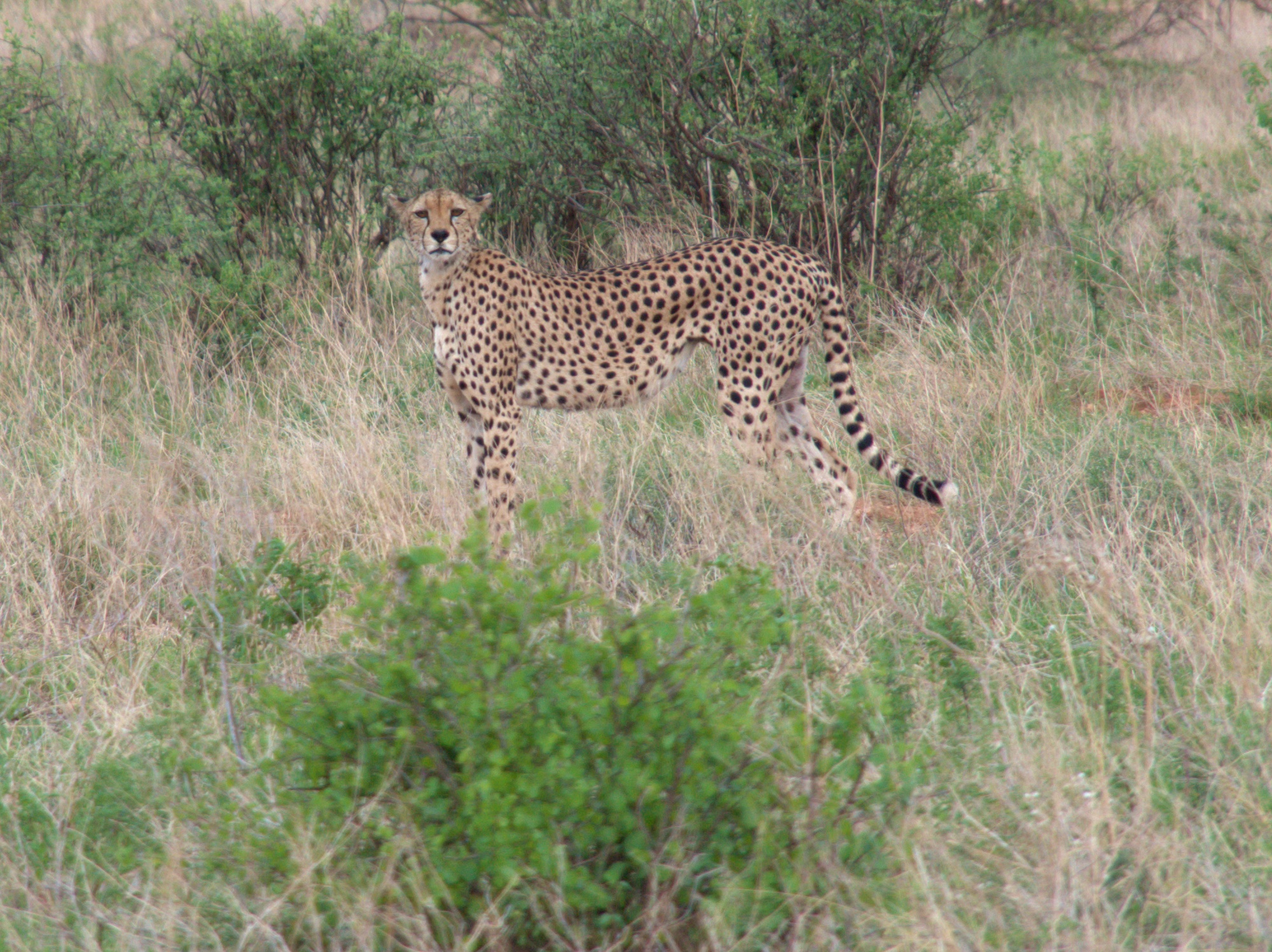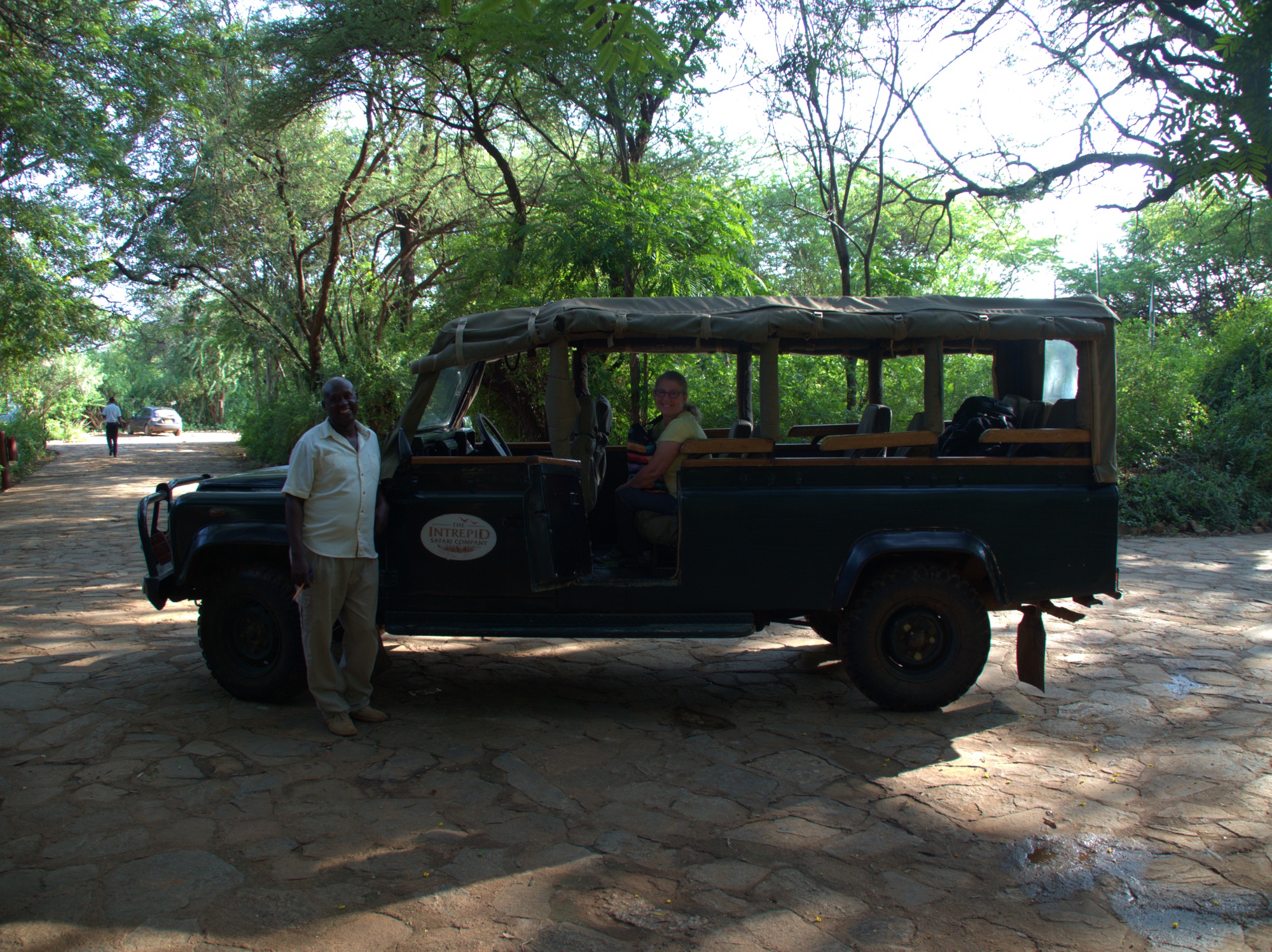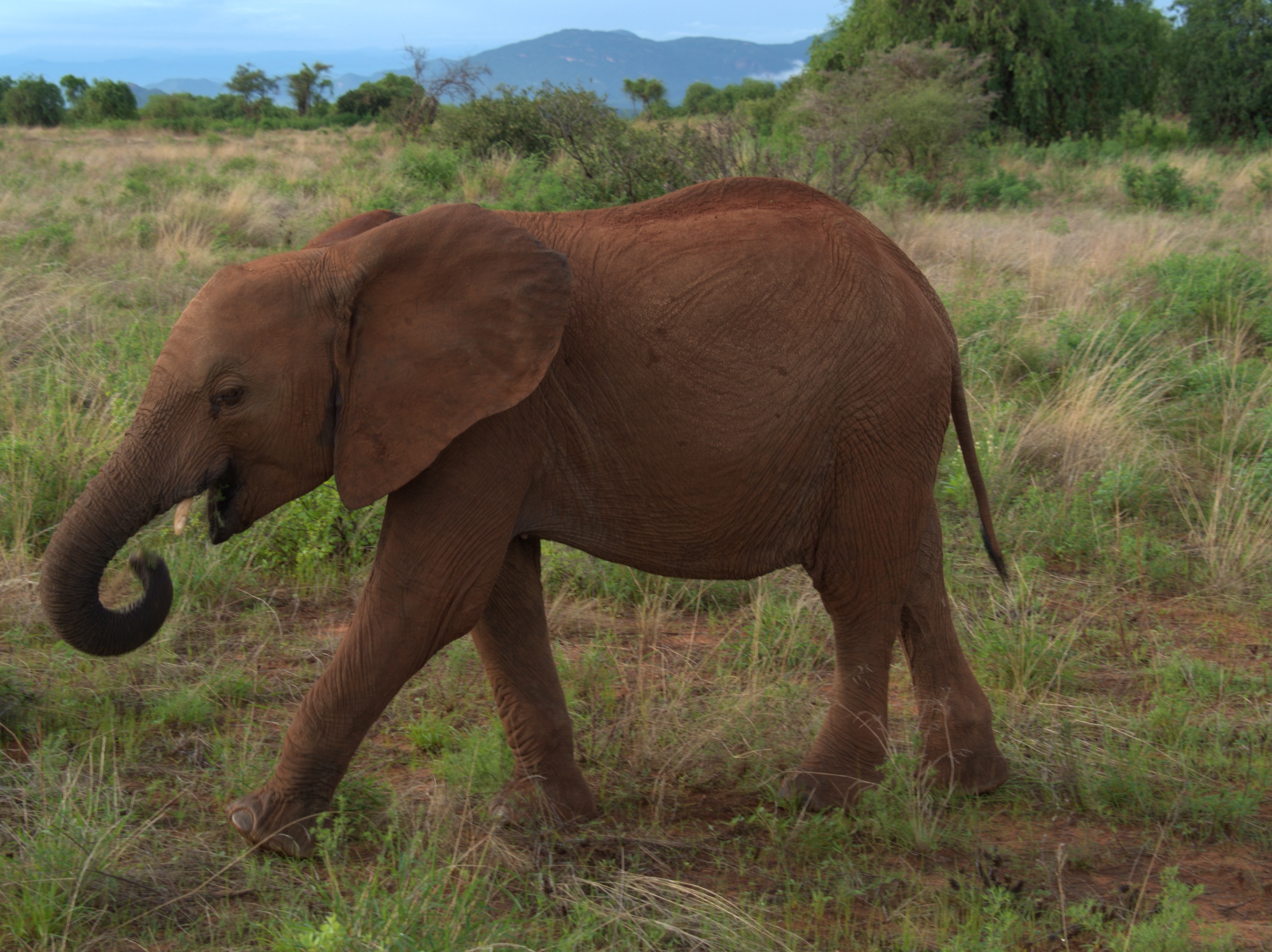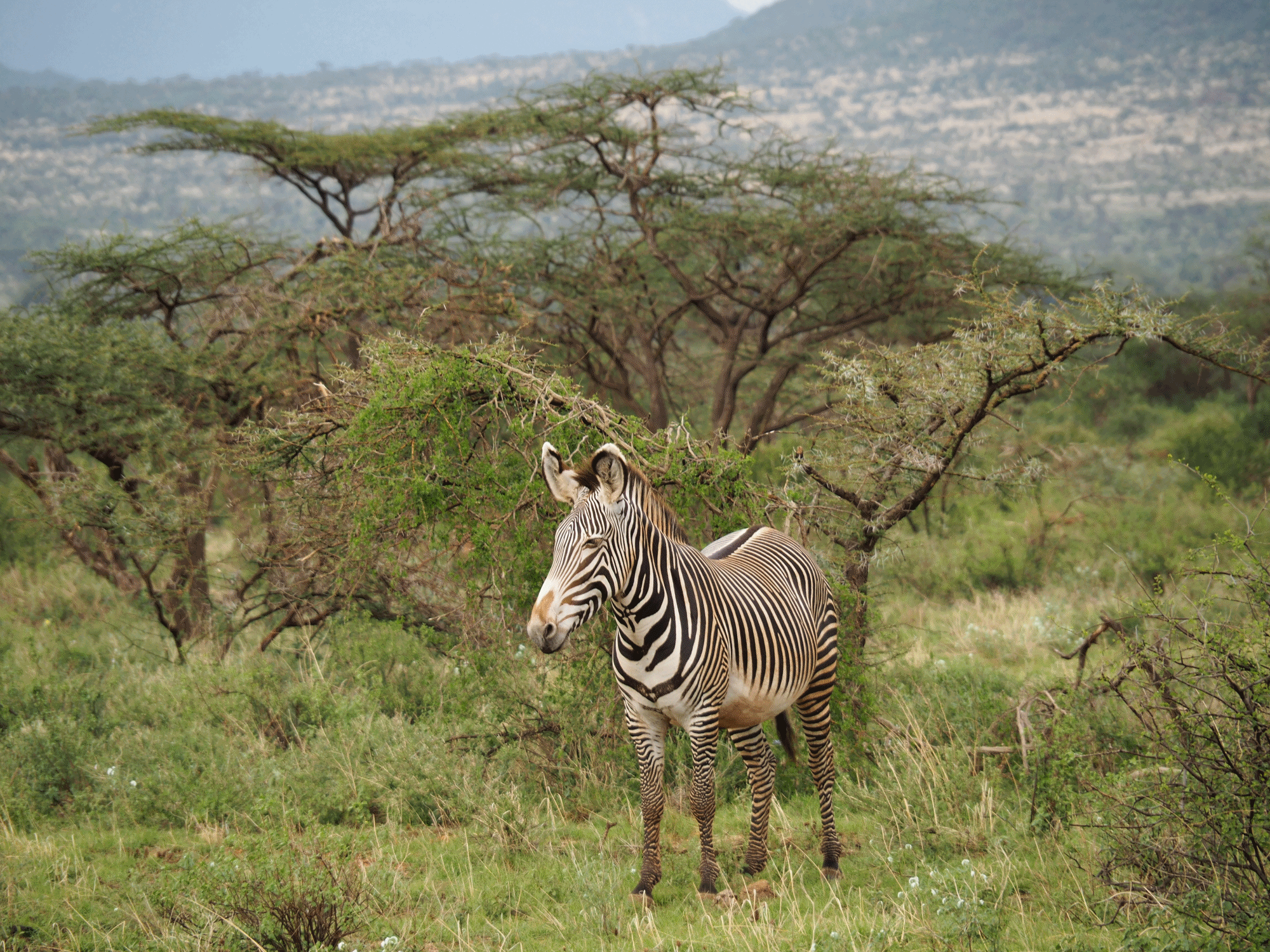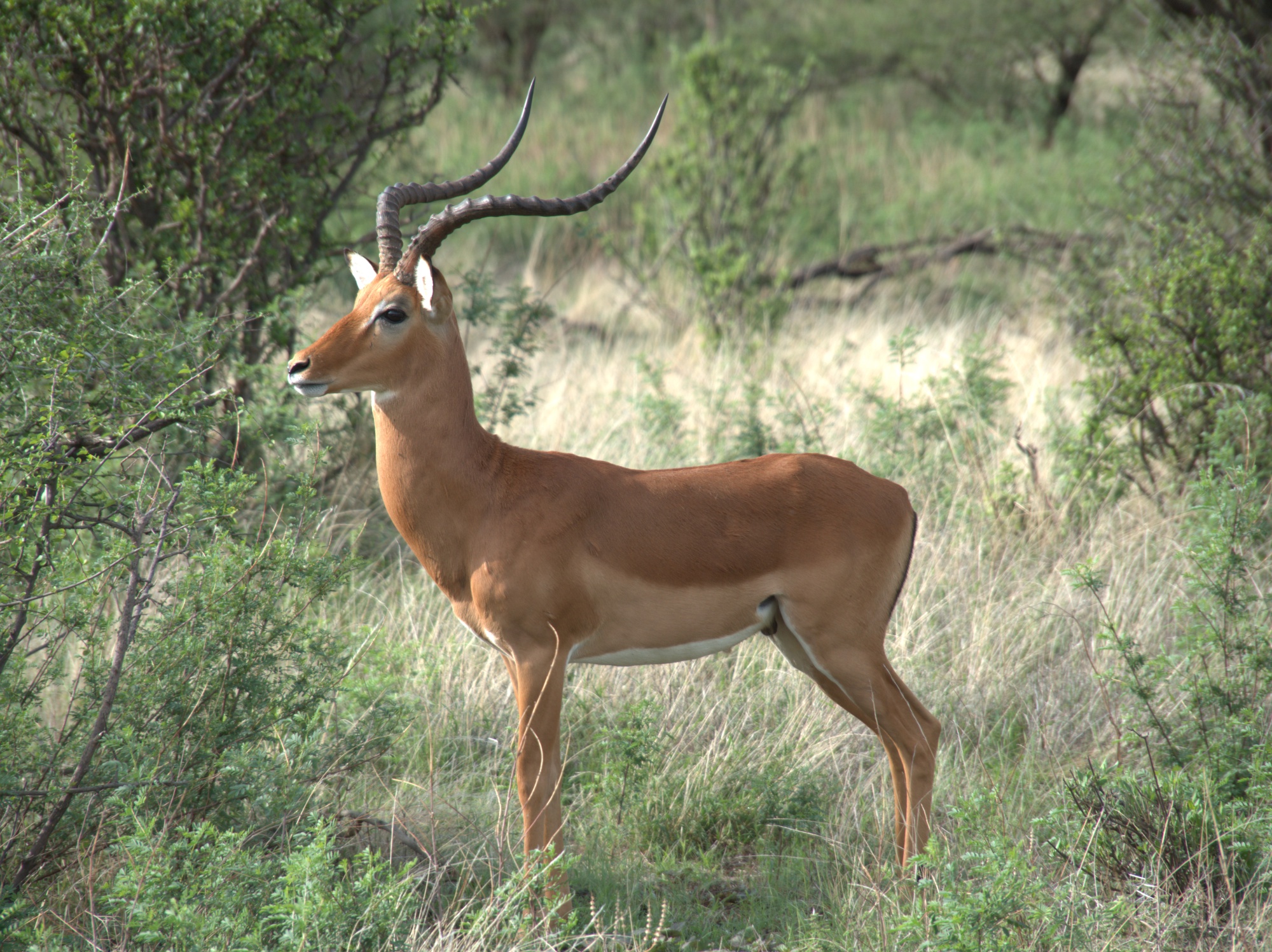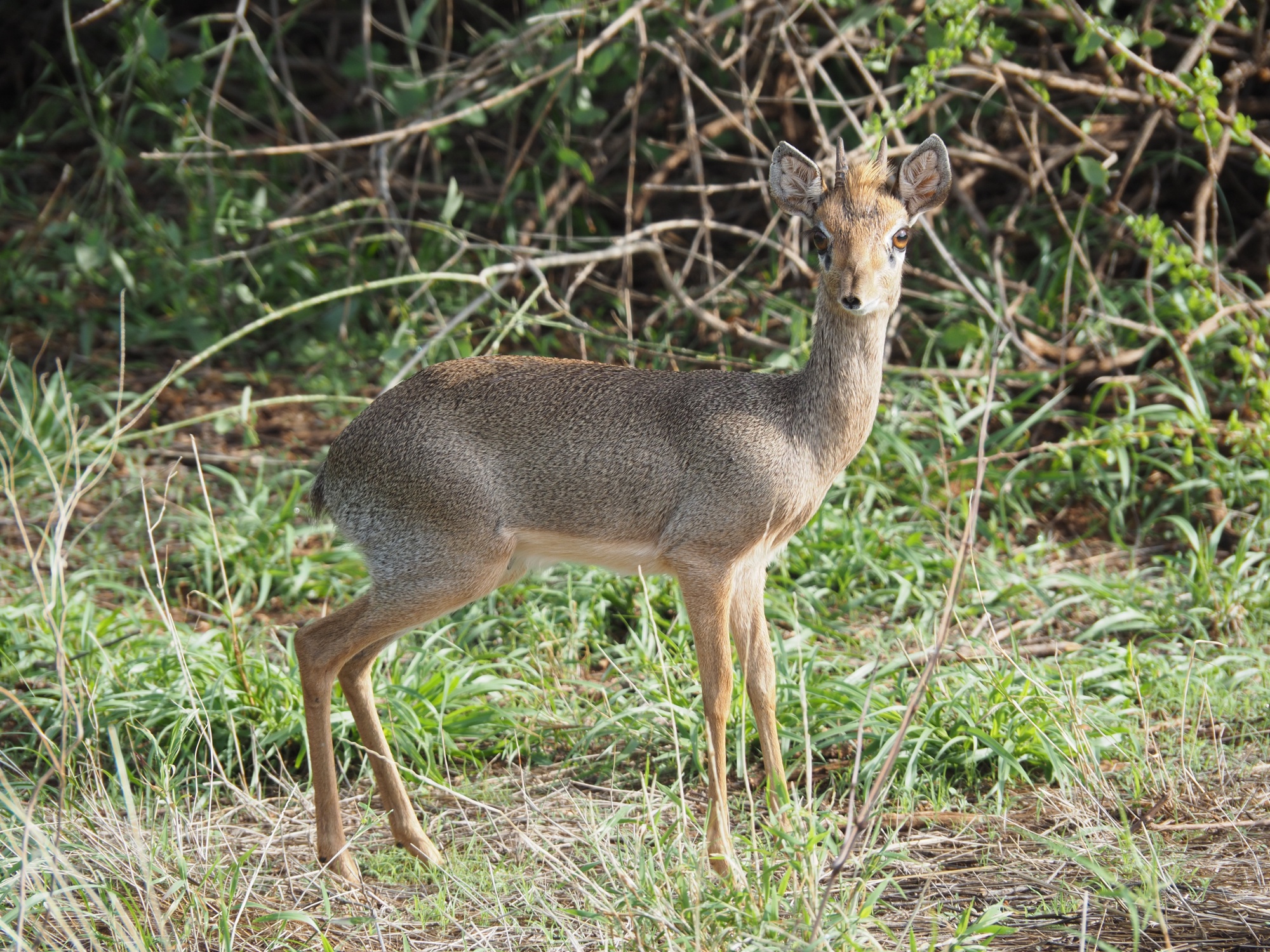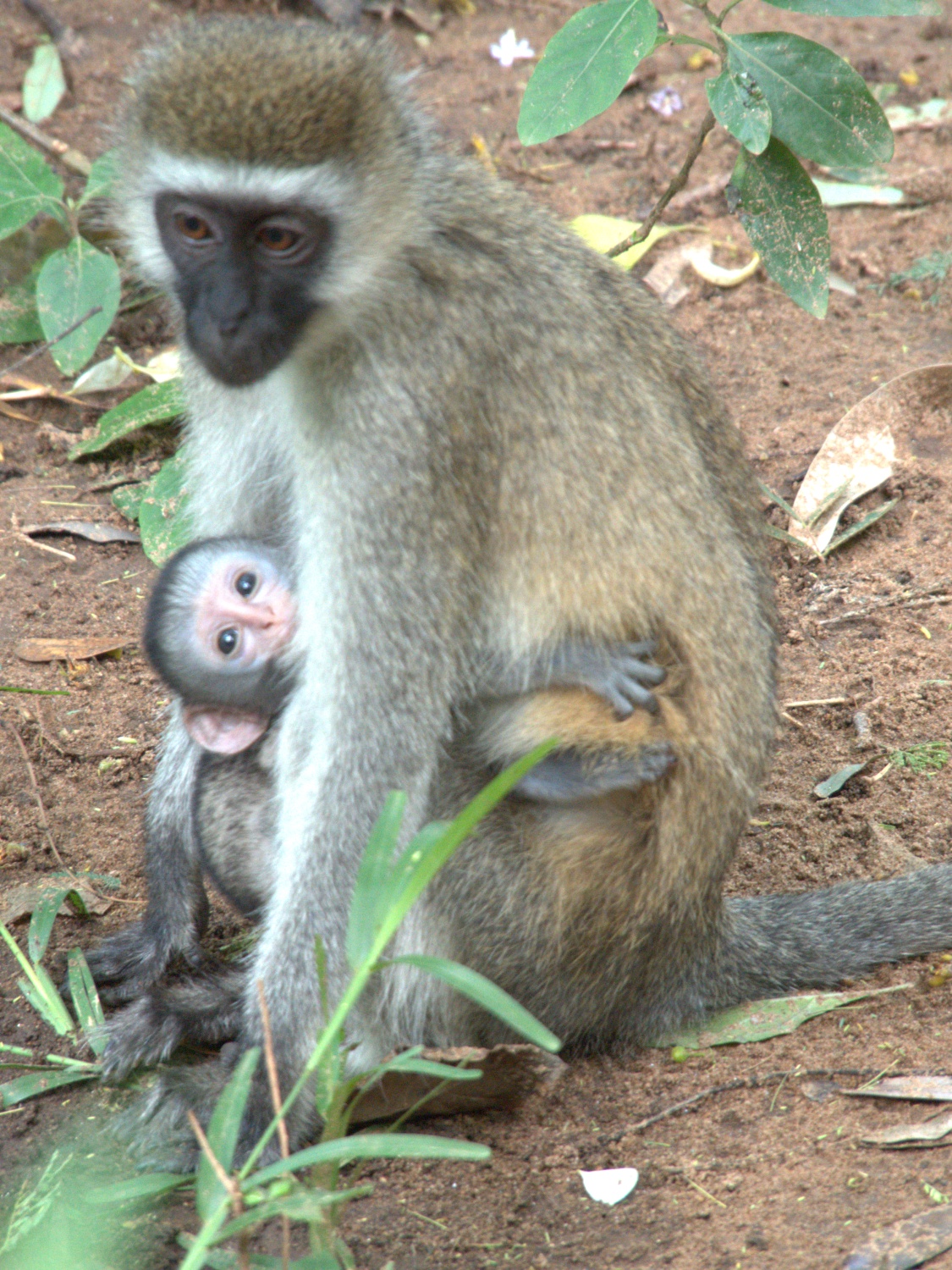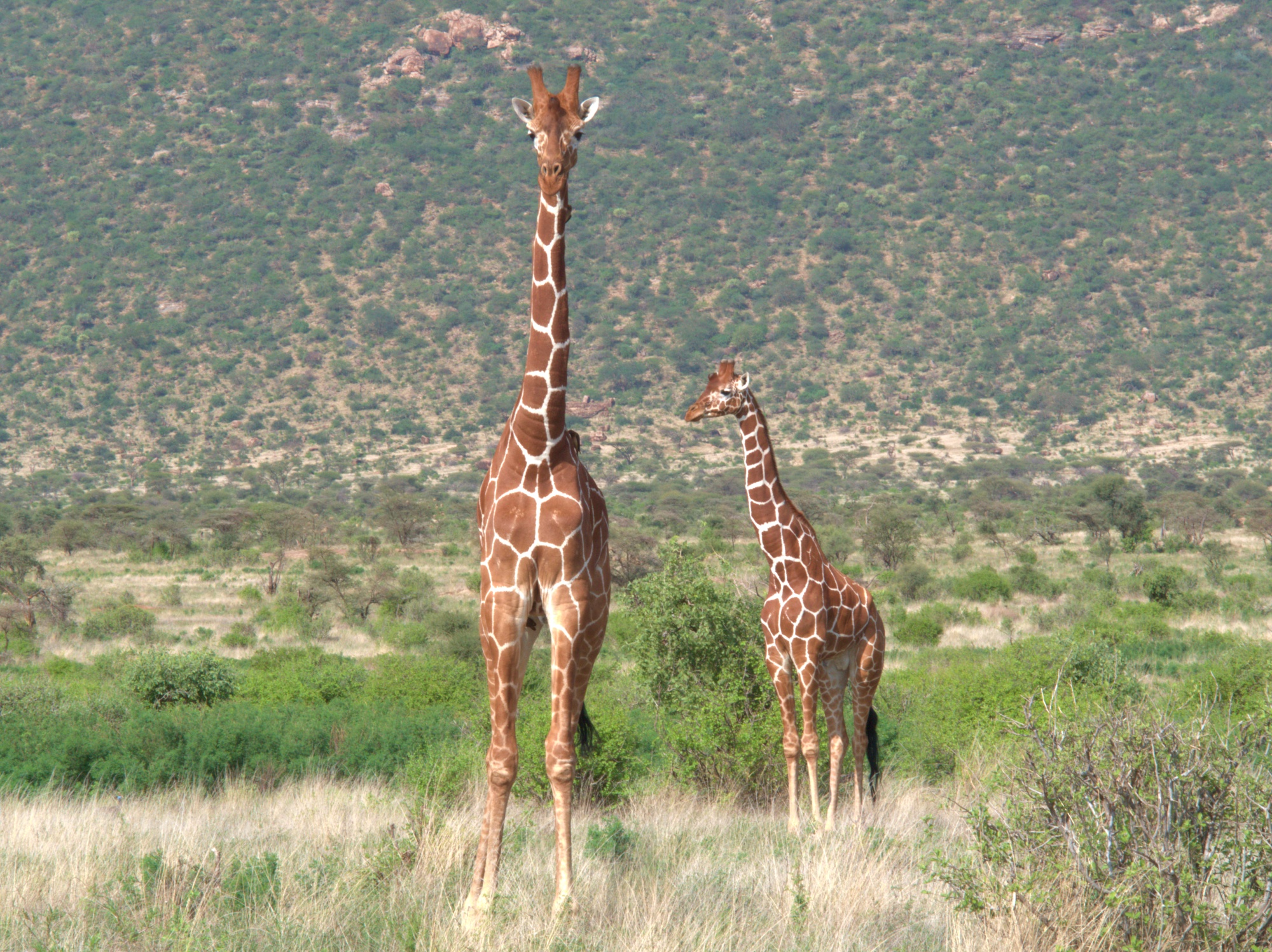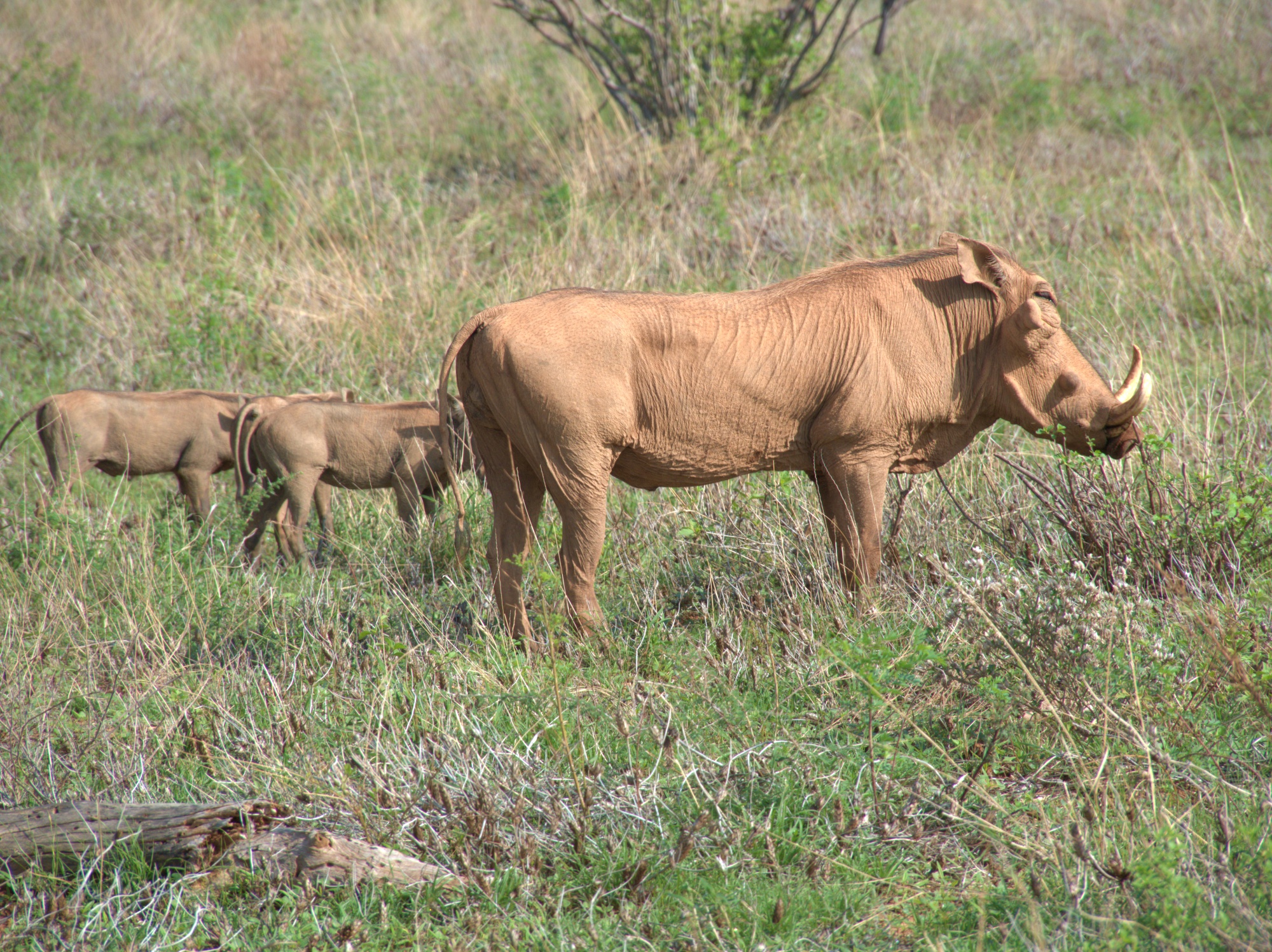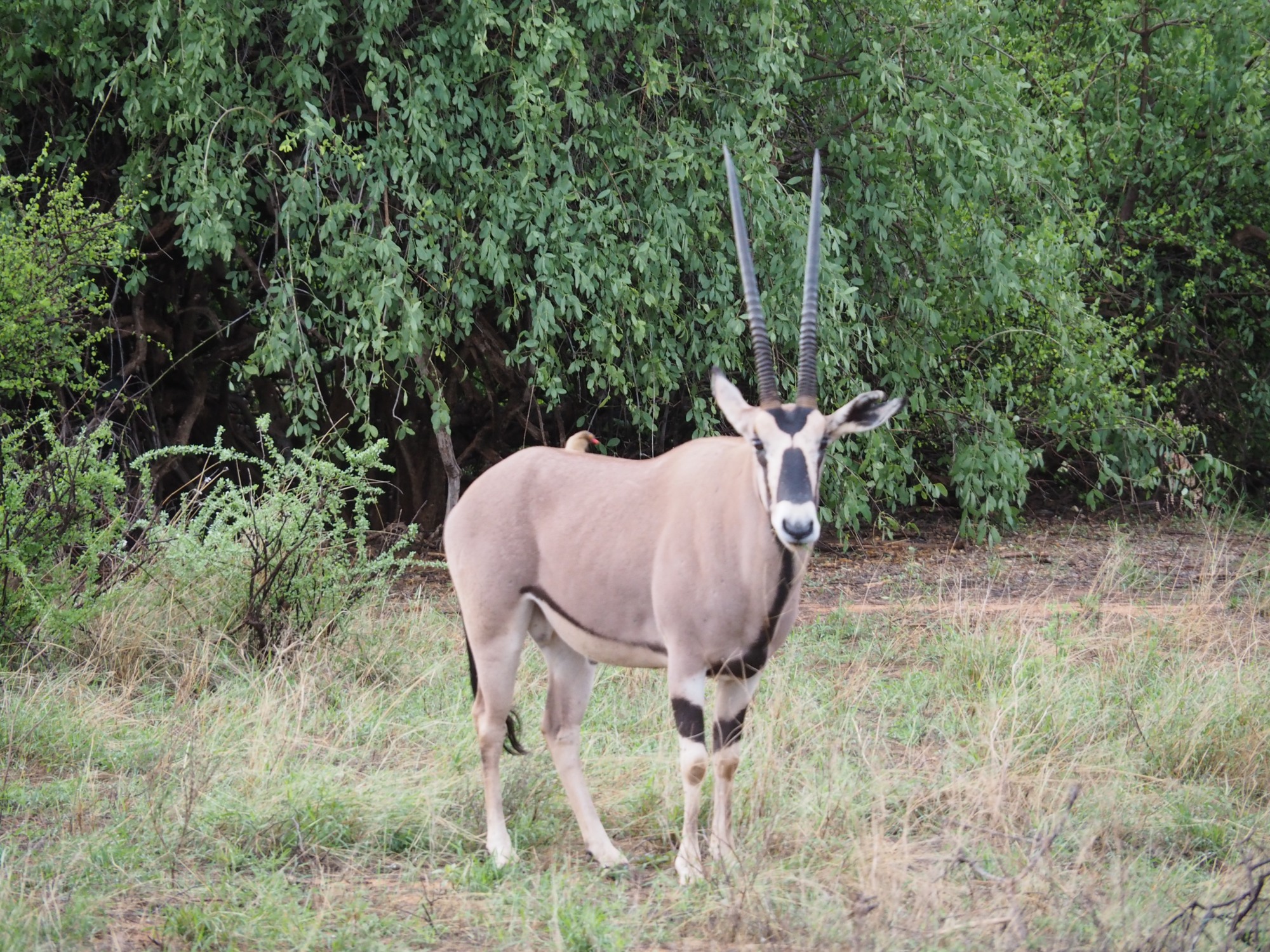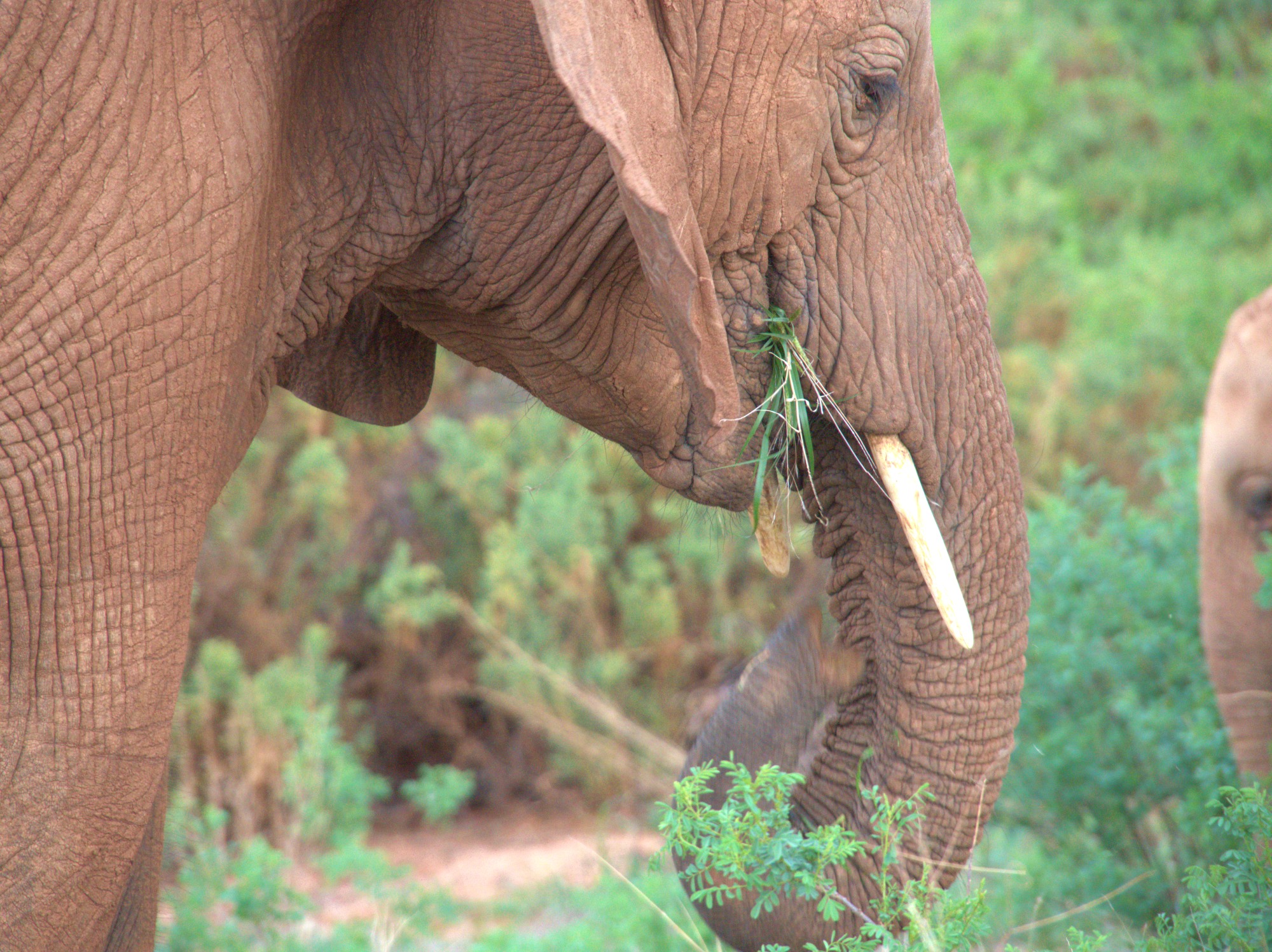 14/12/2018: Even more lions and cheetahs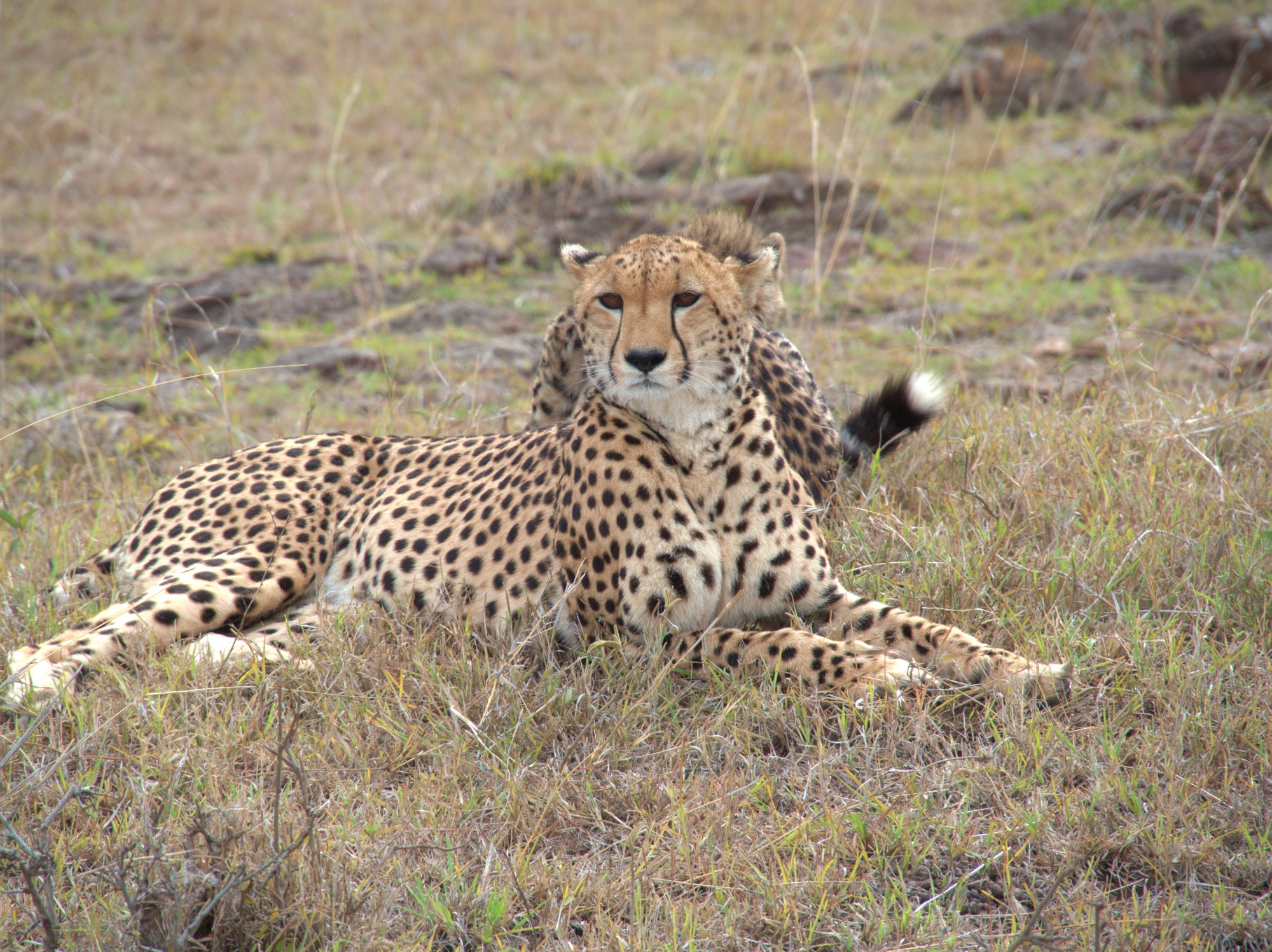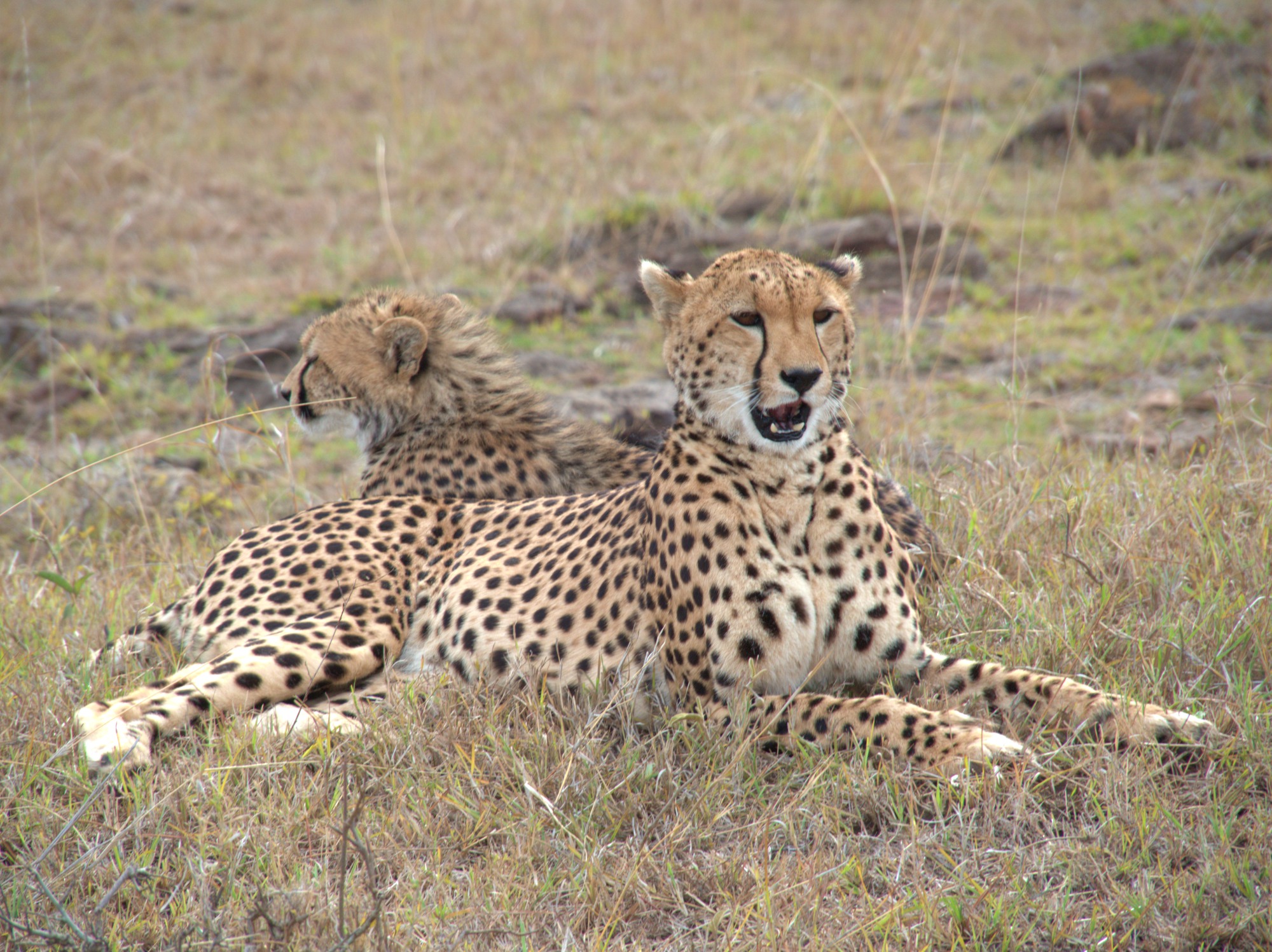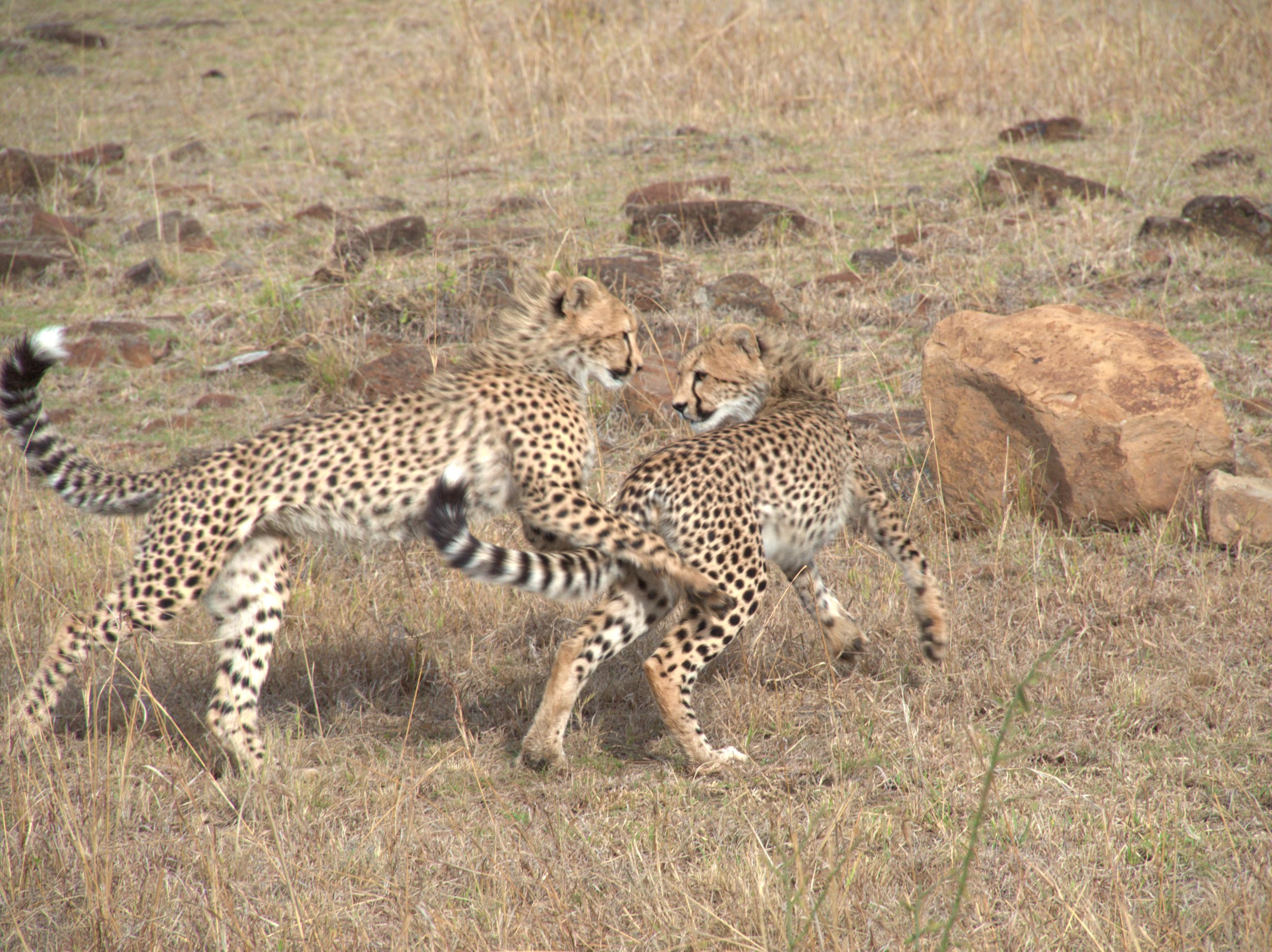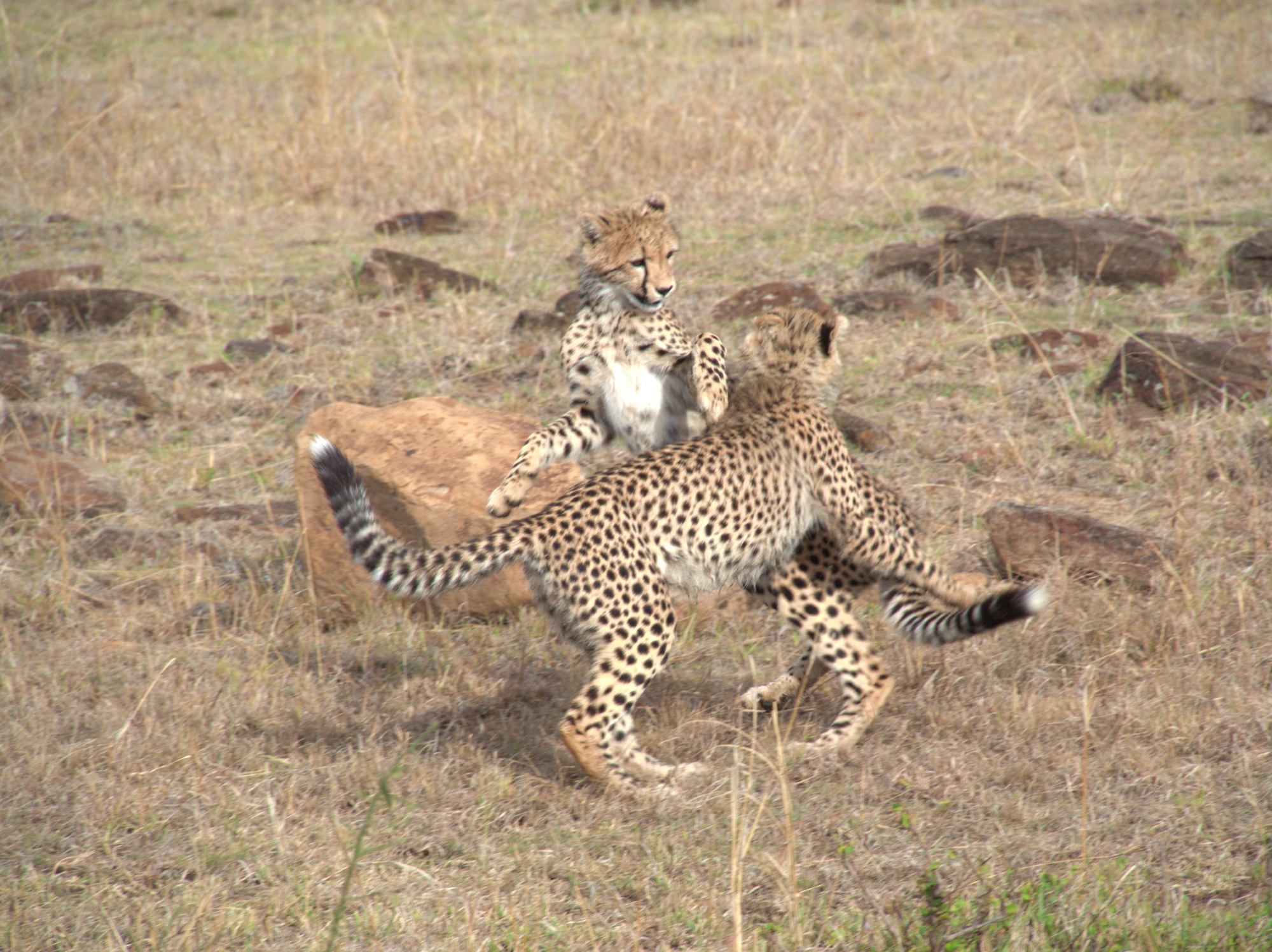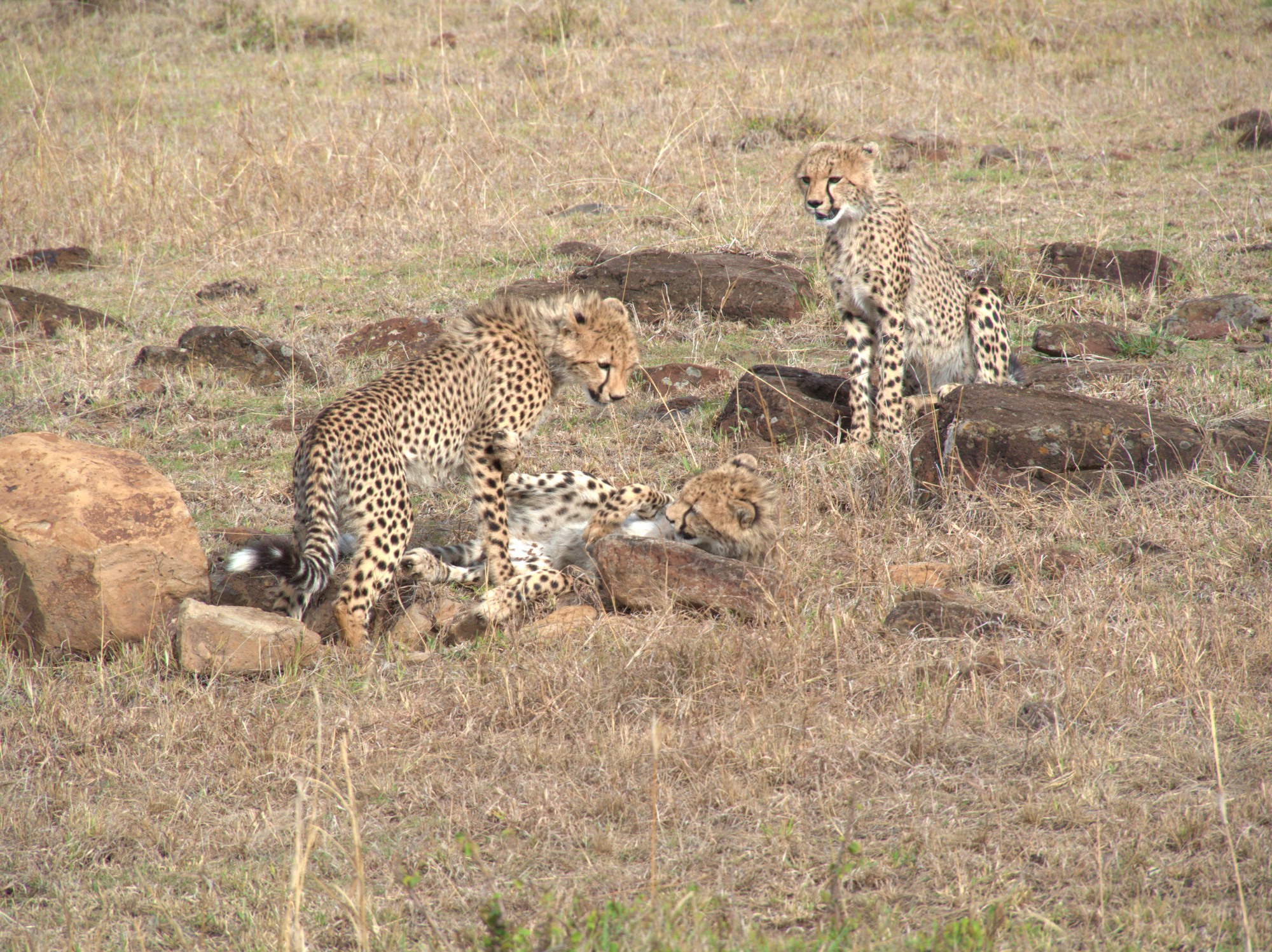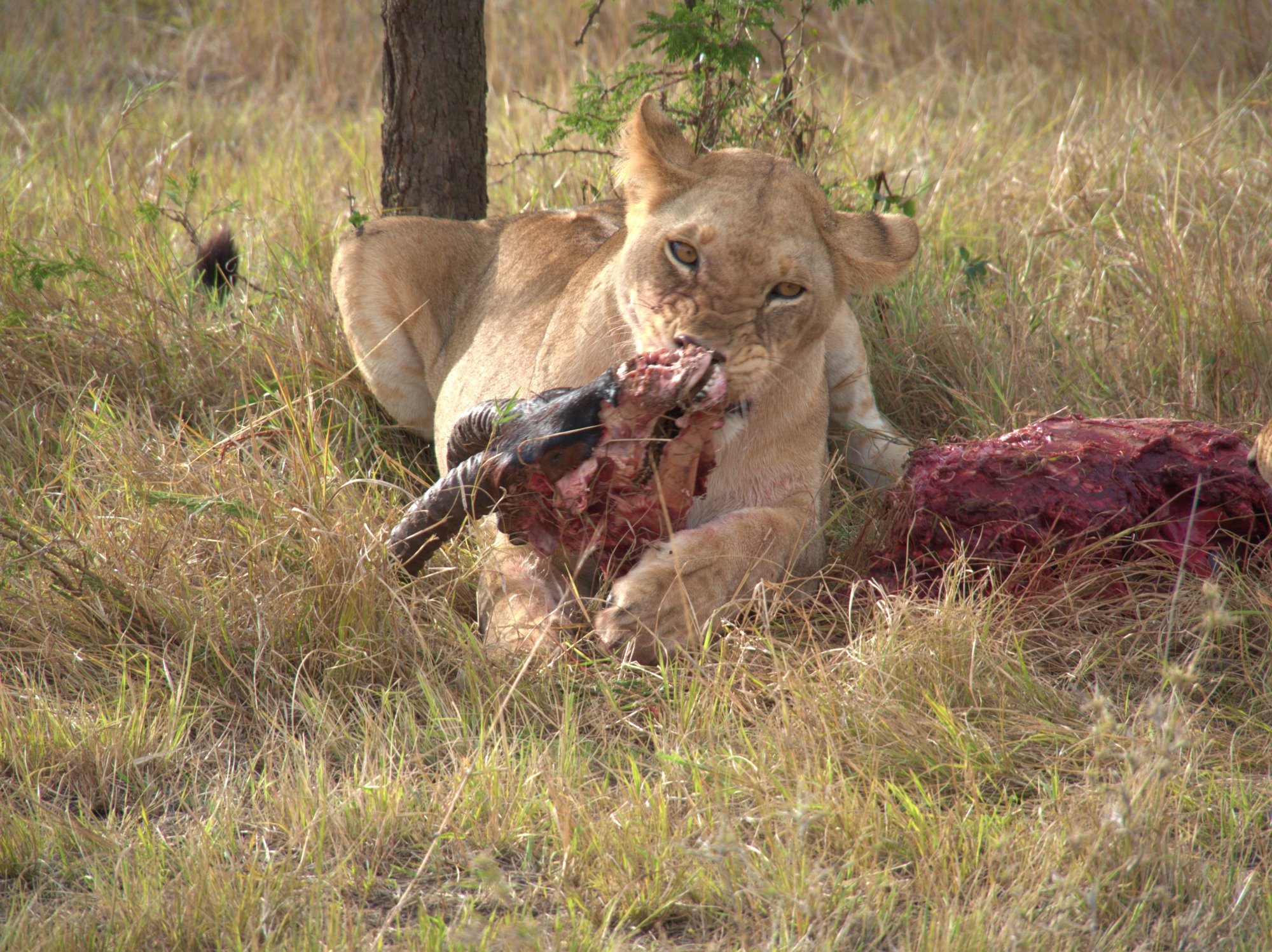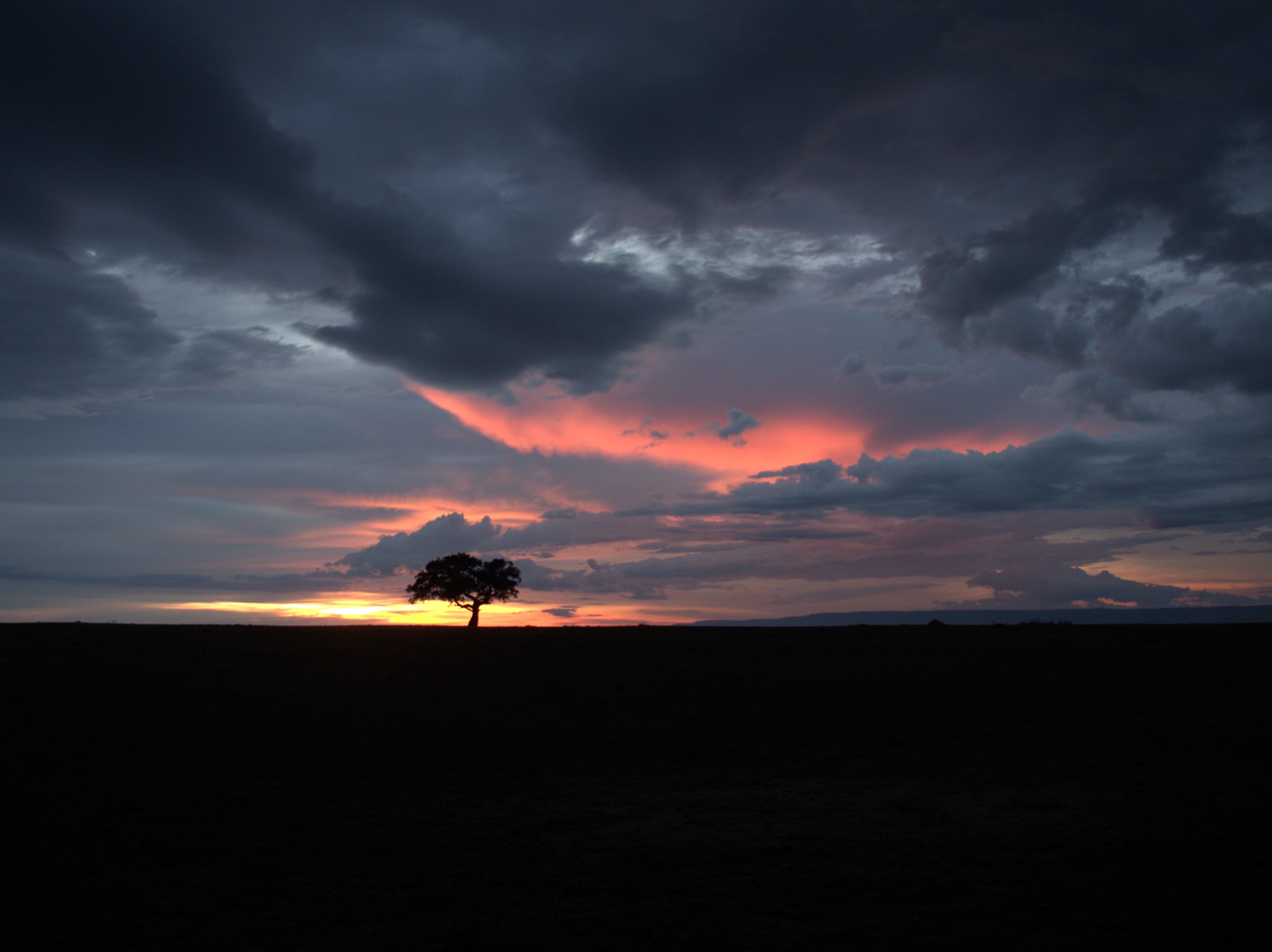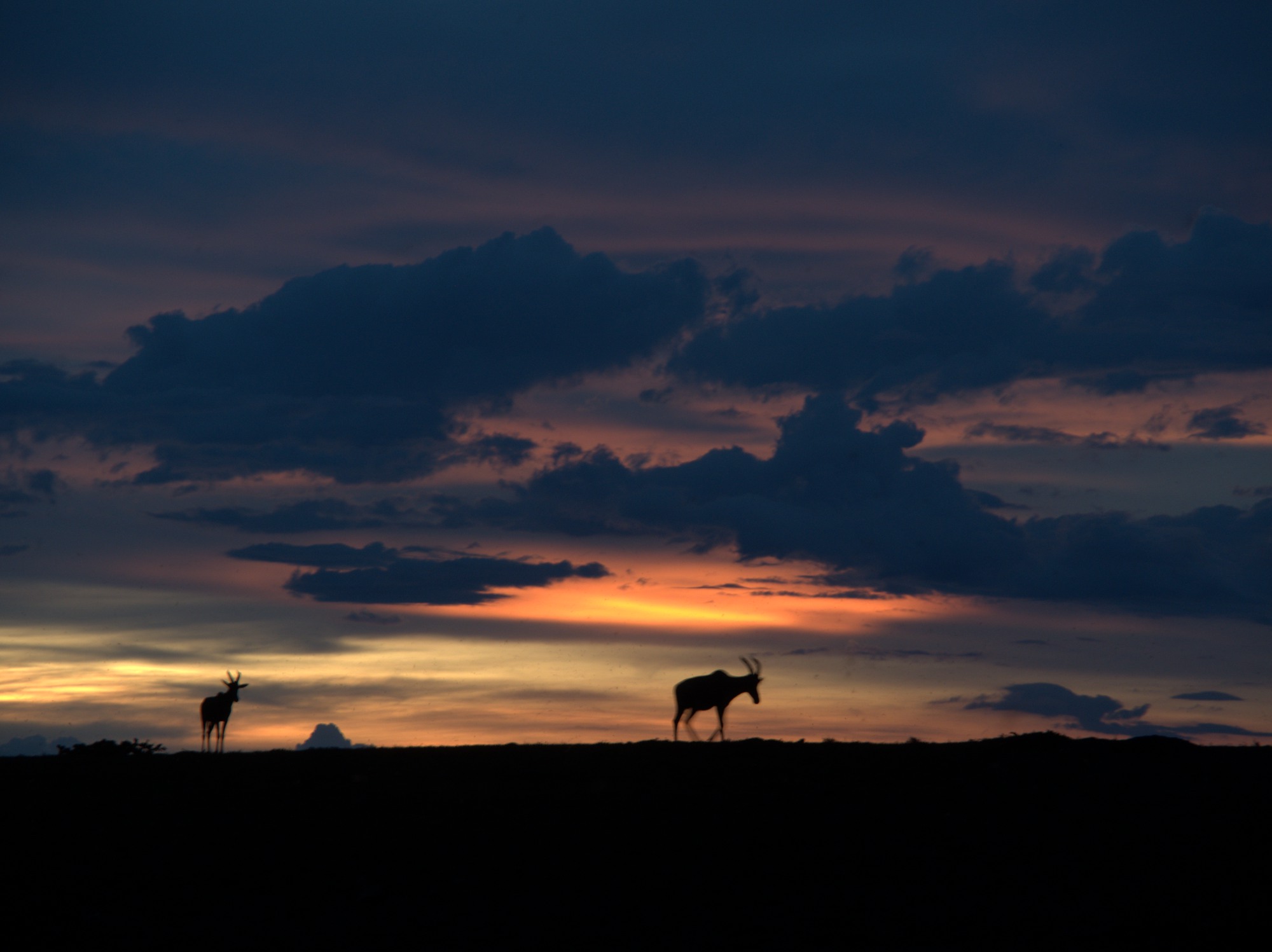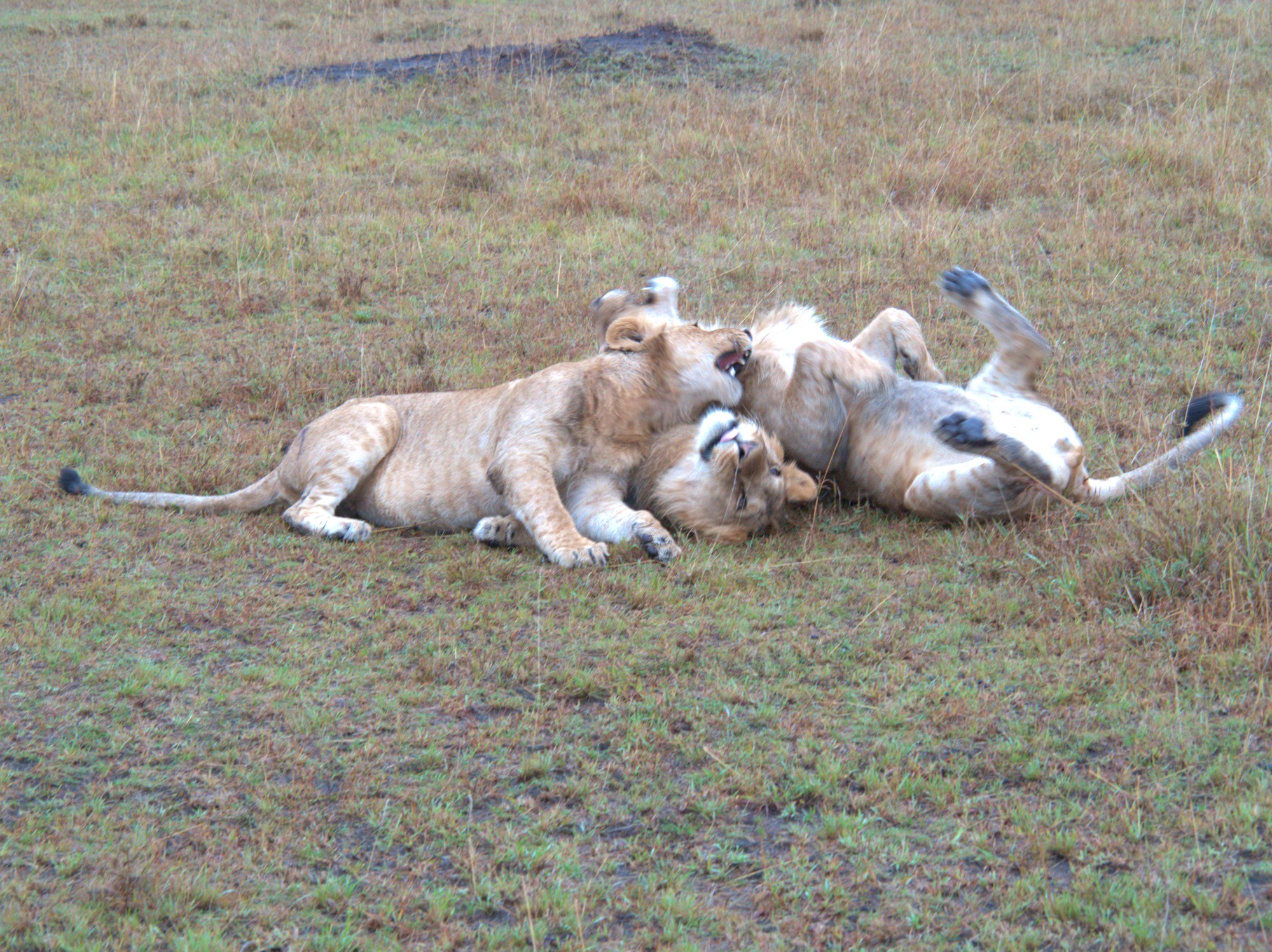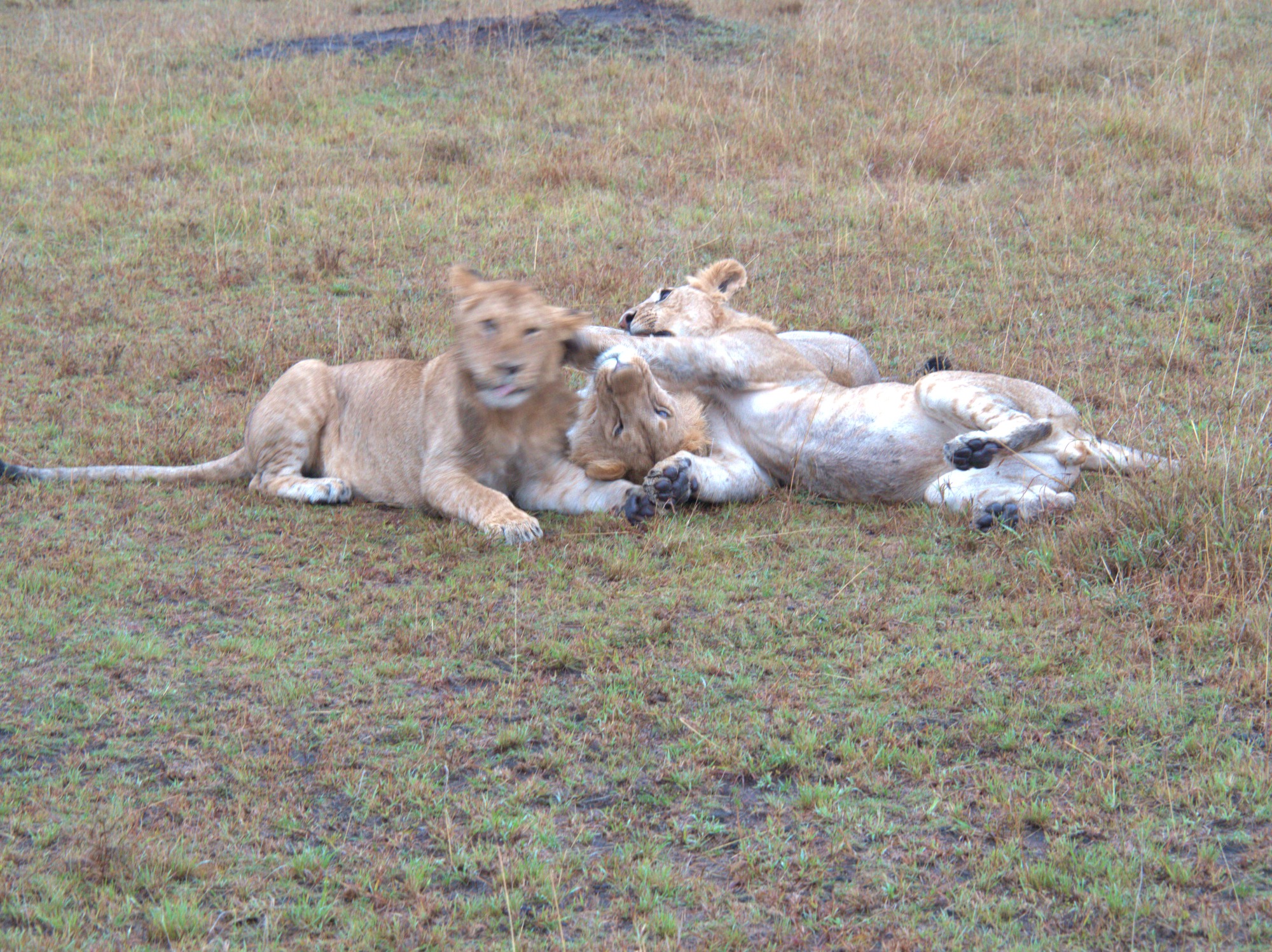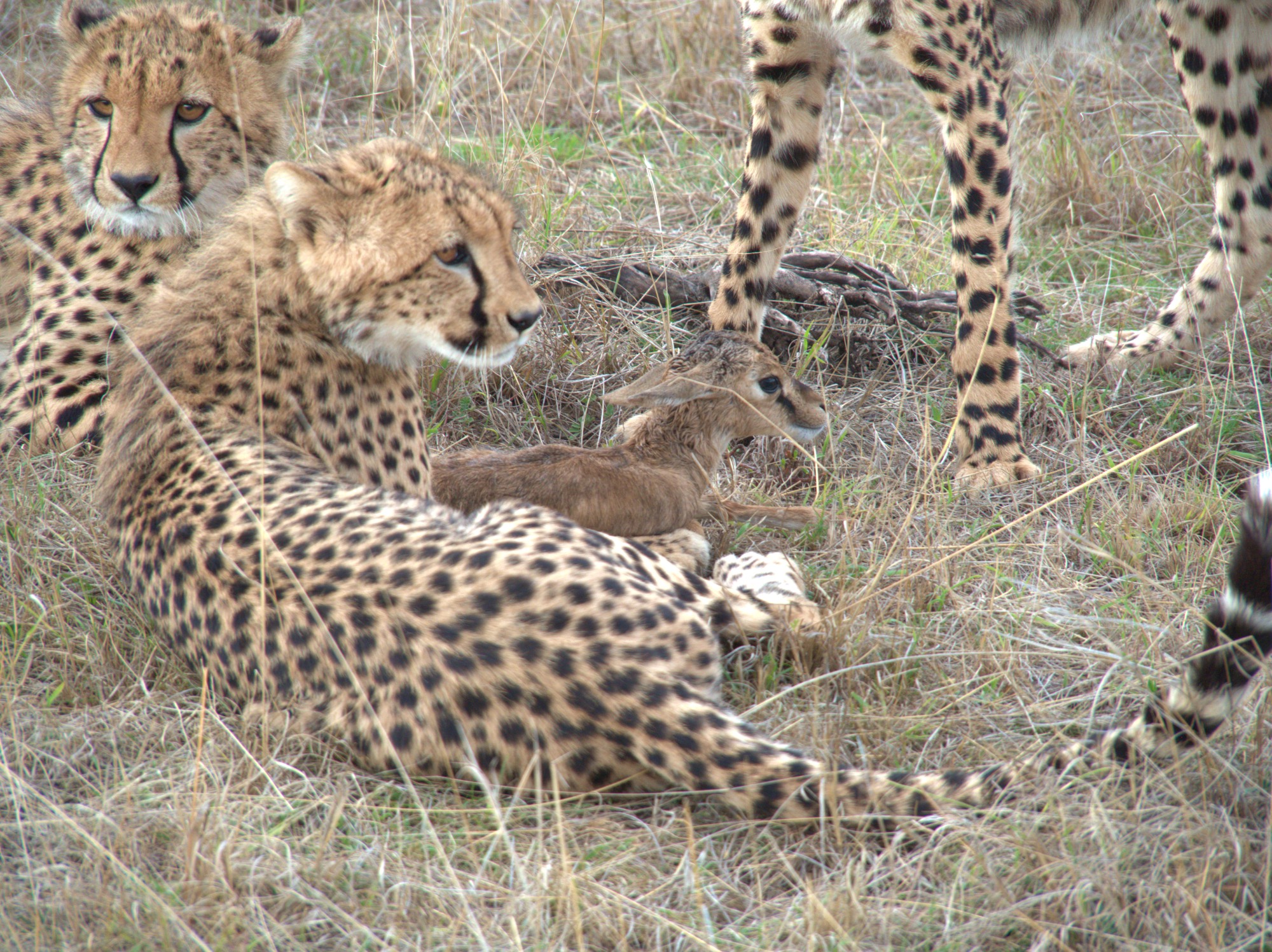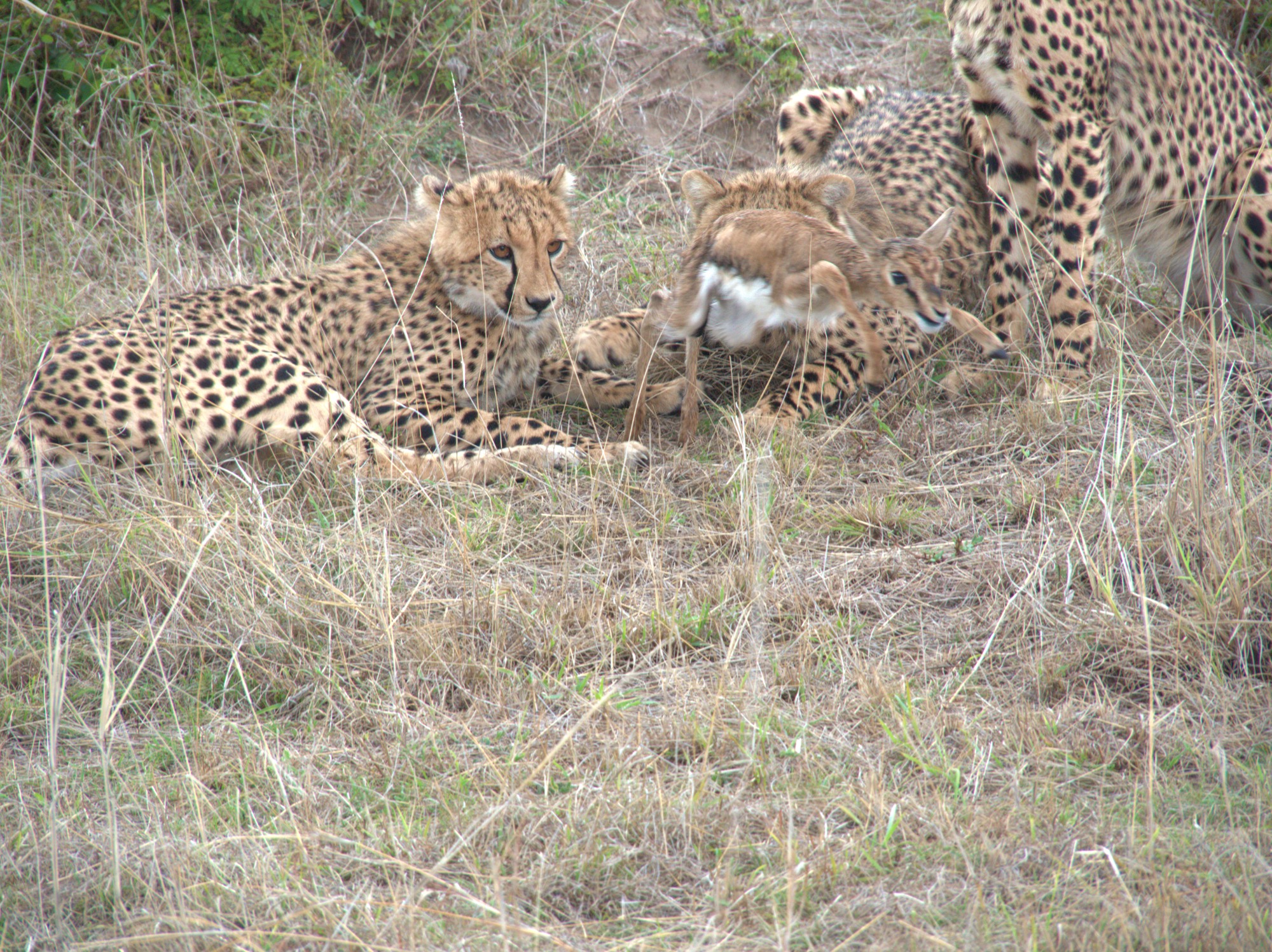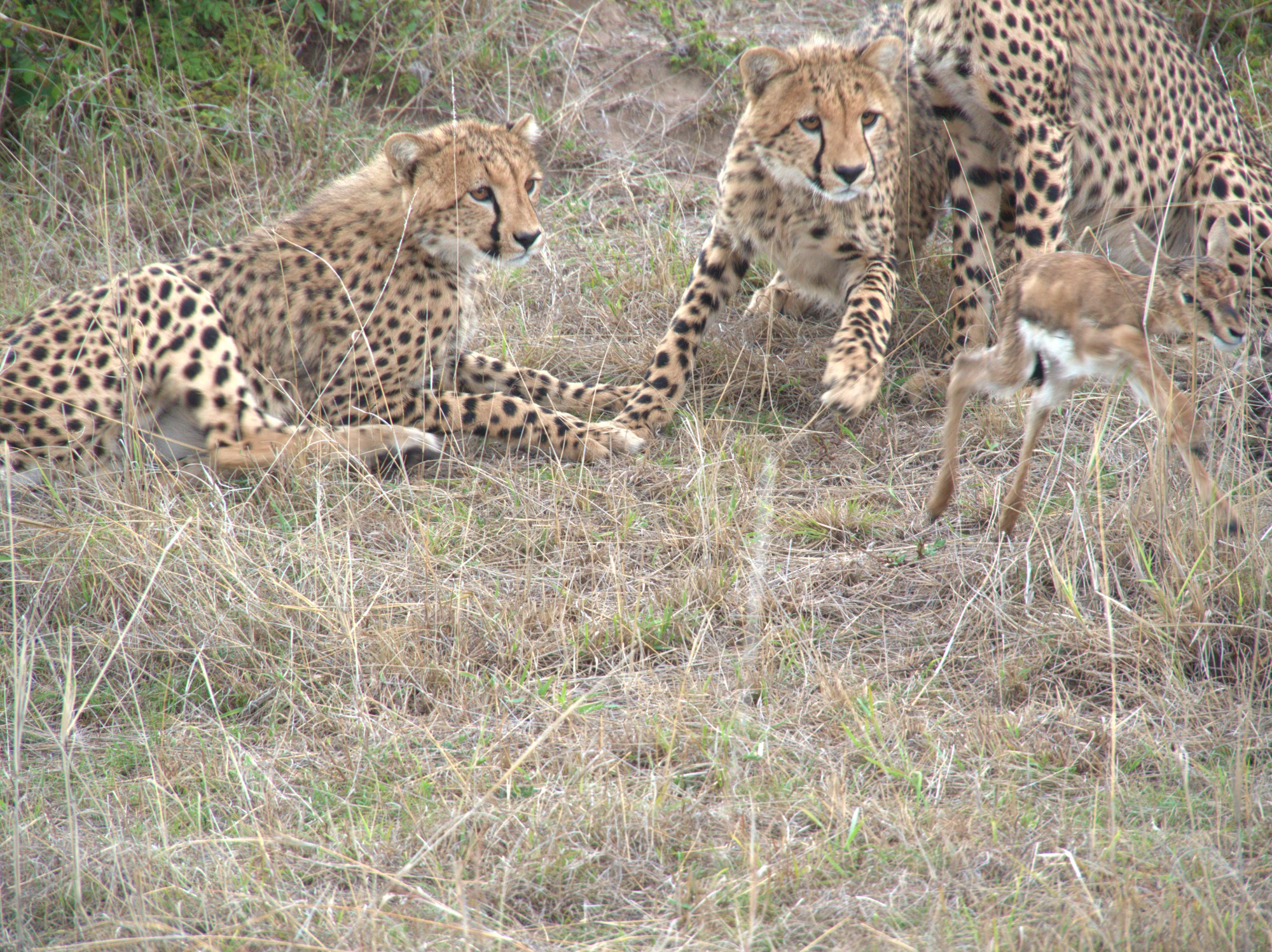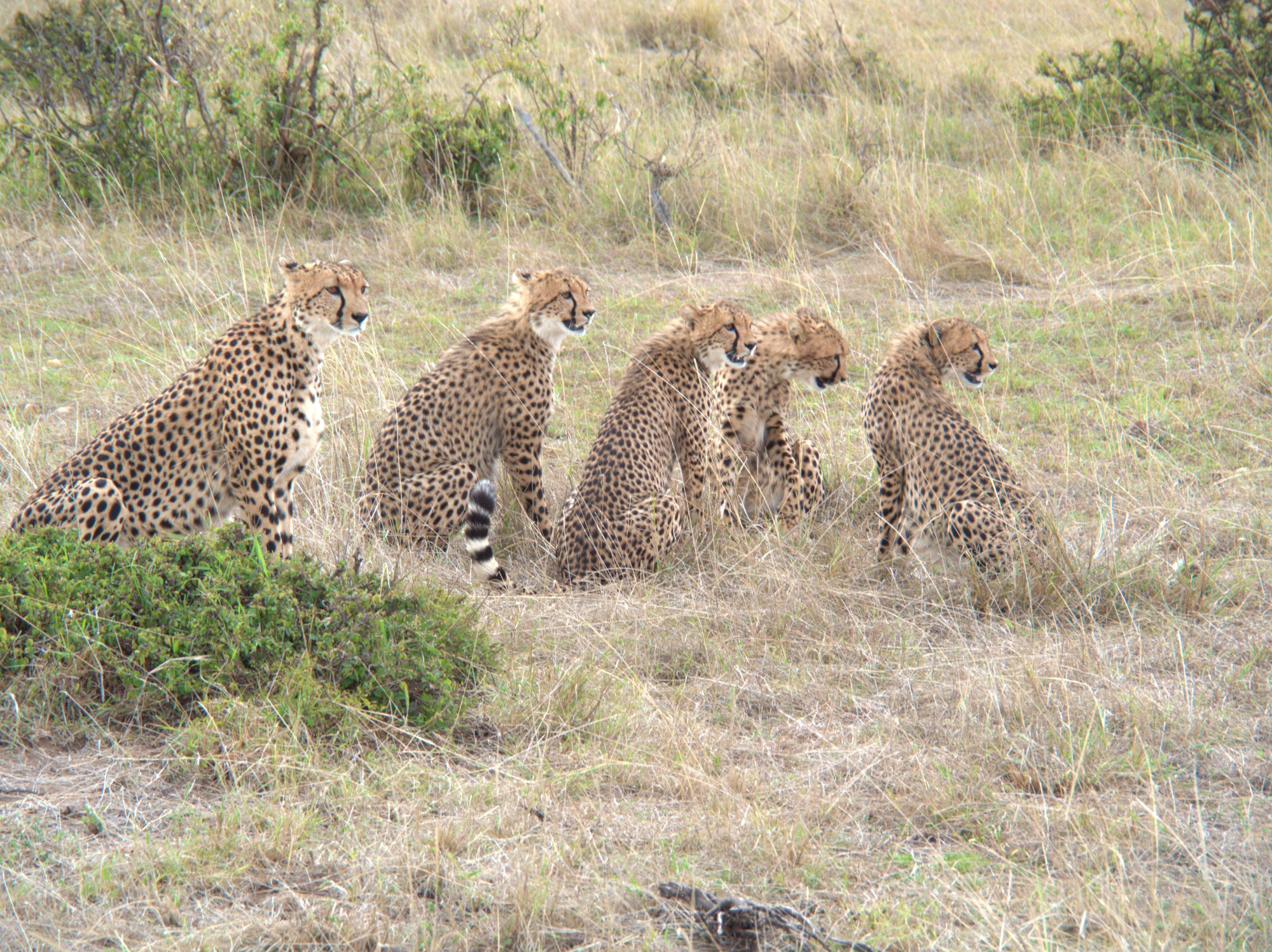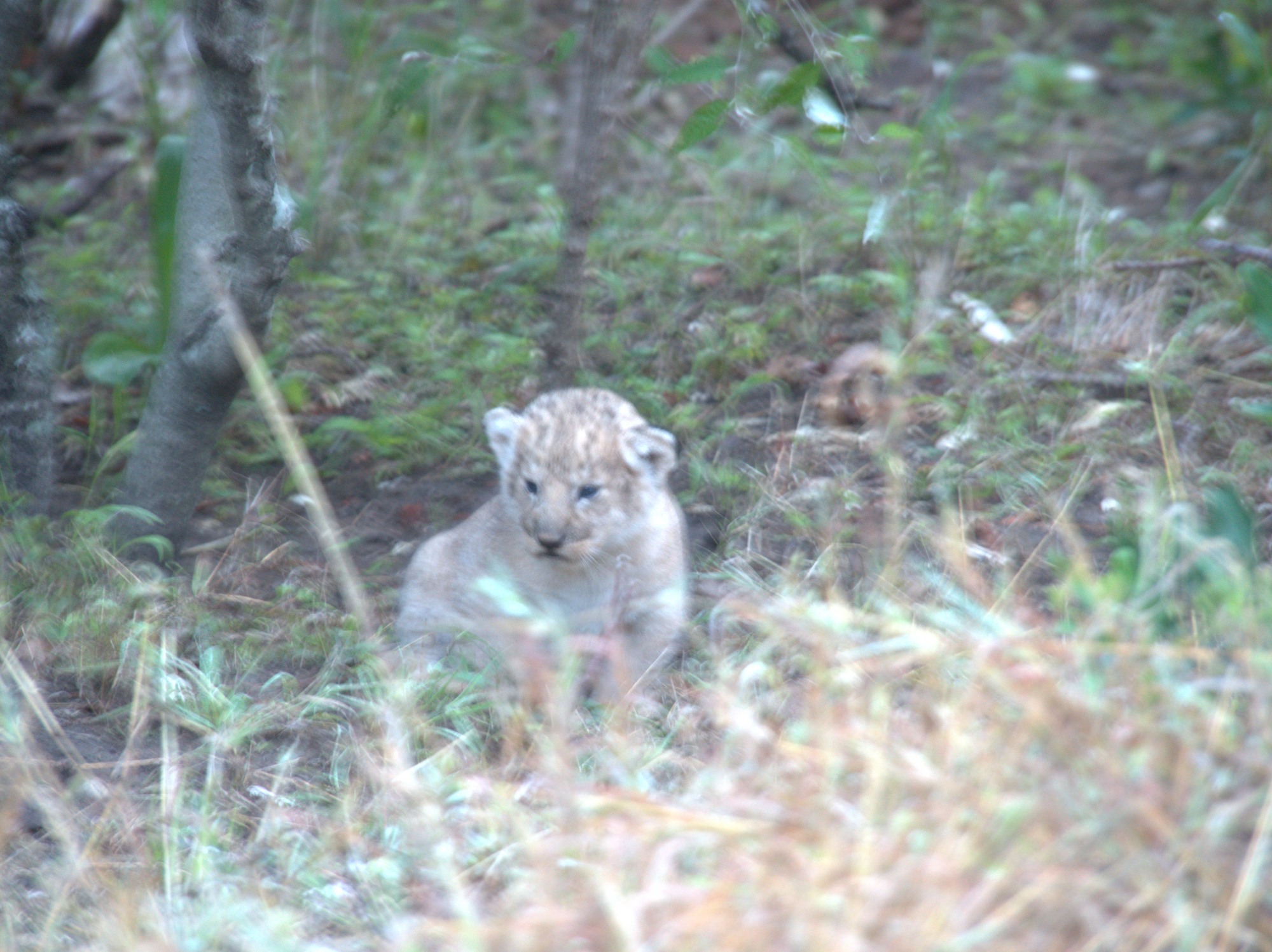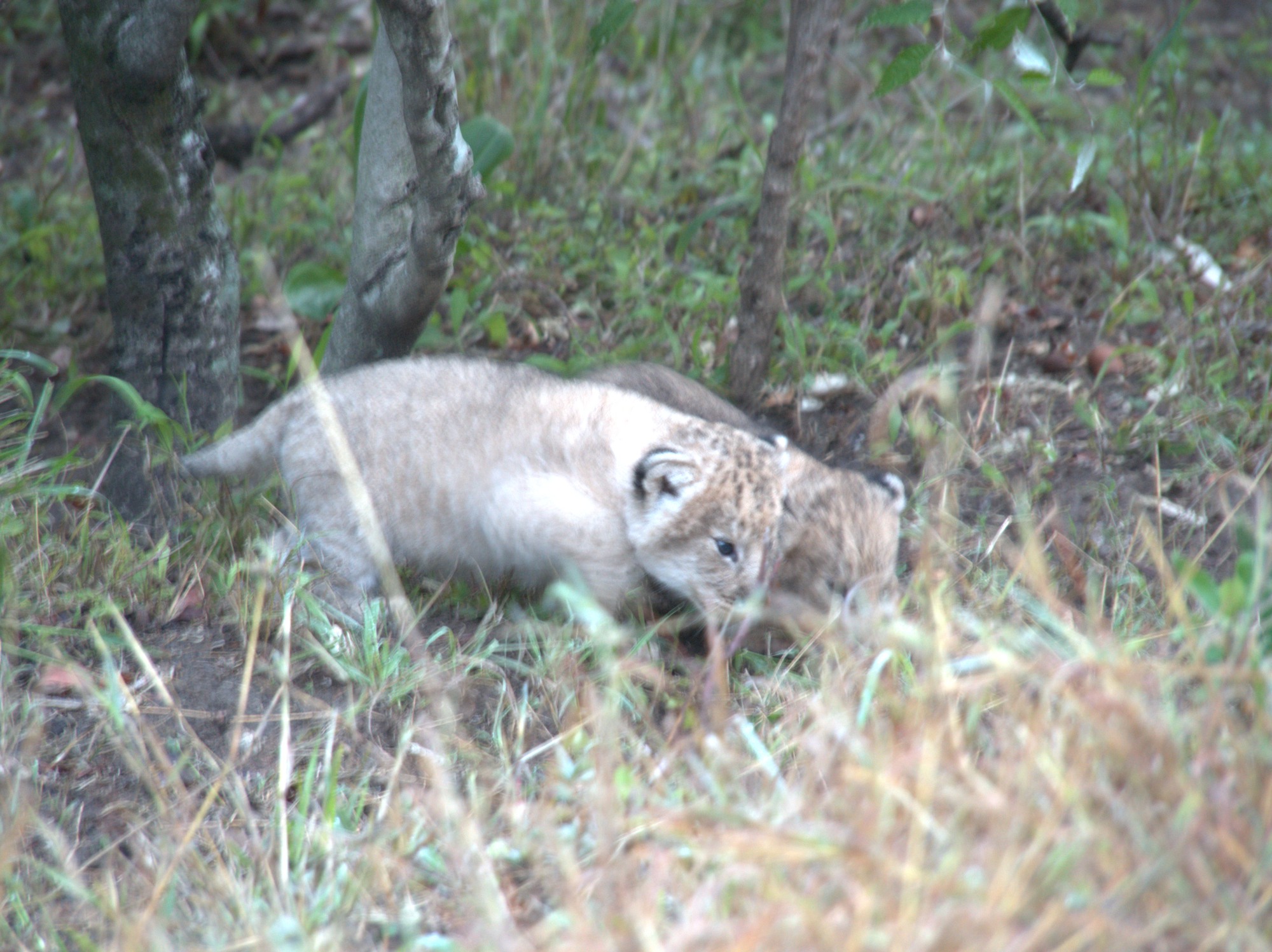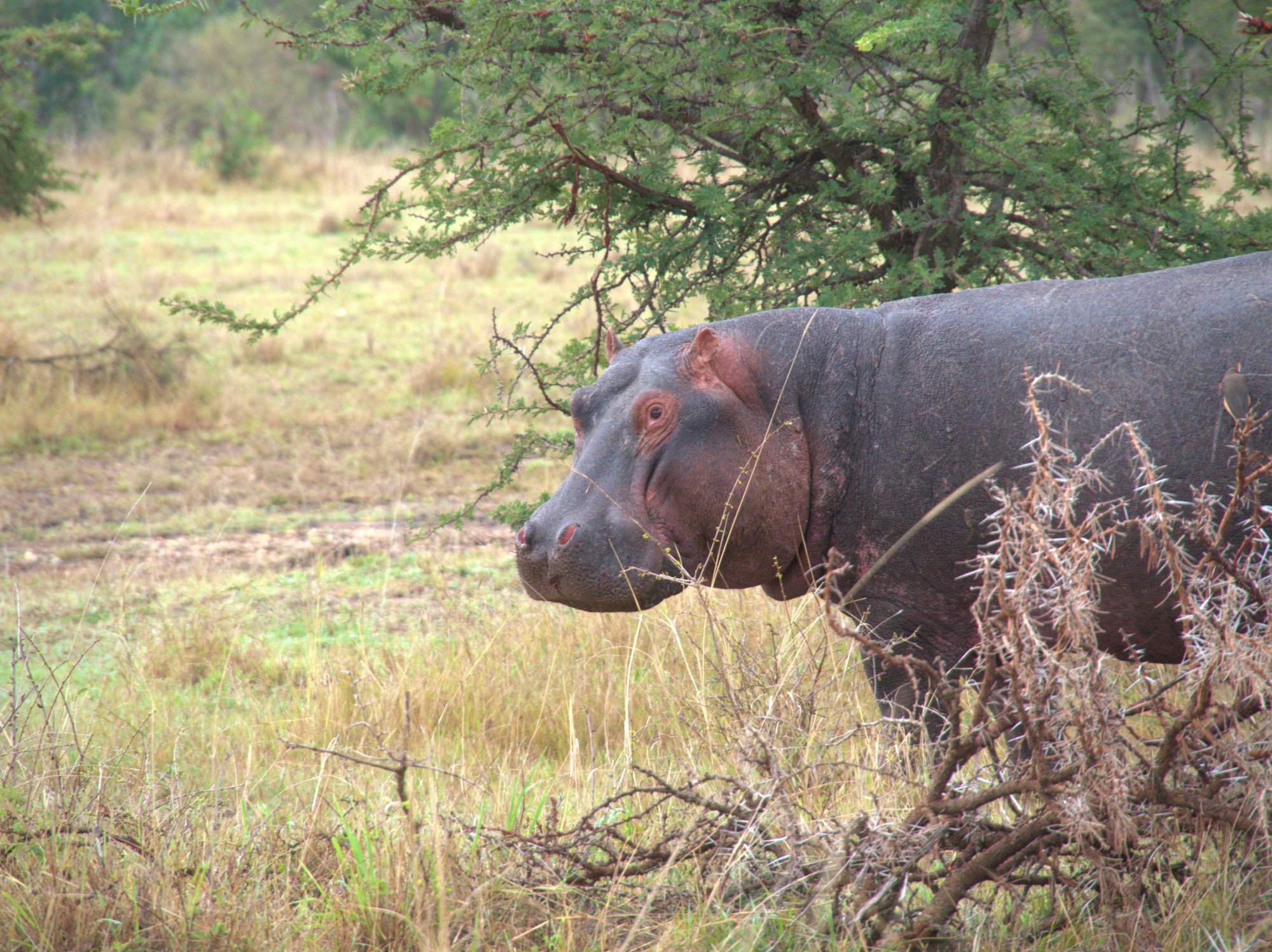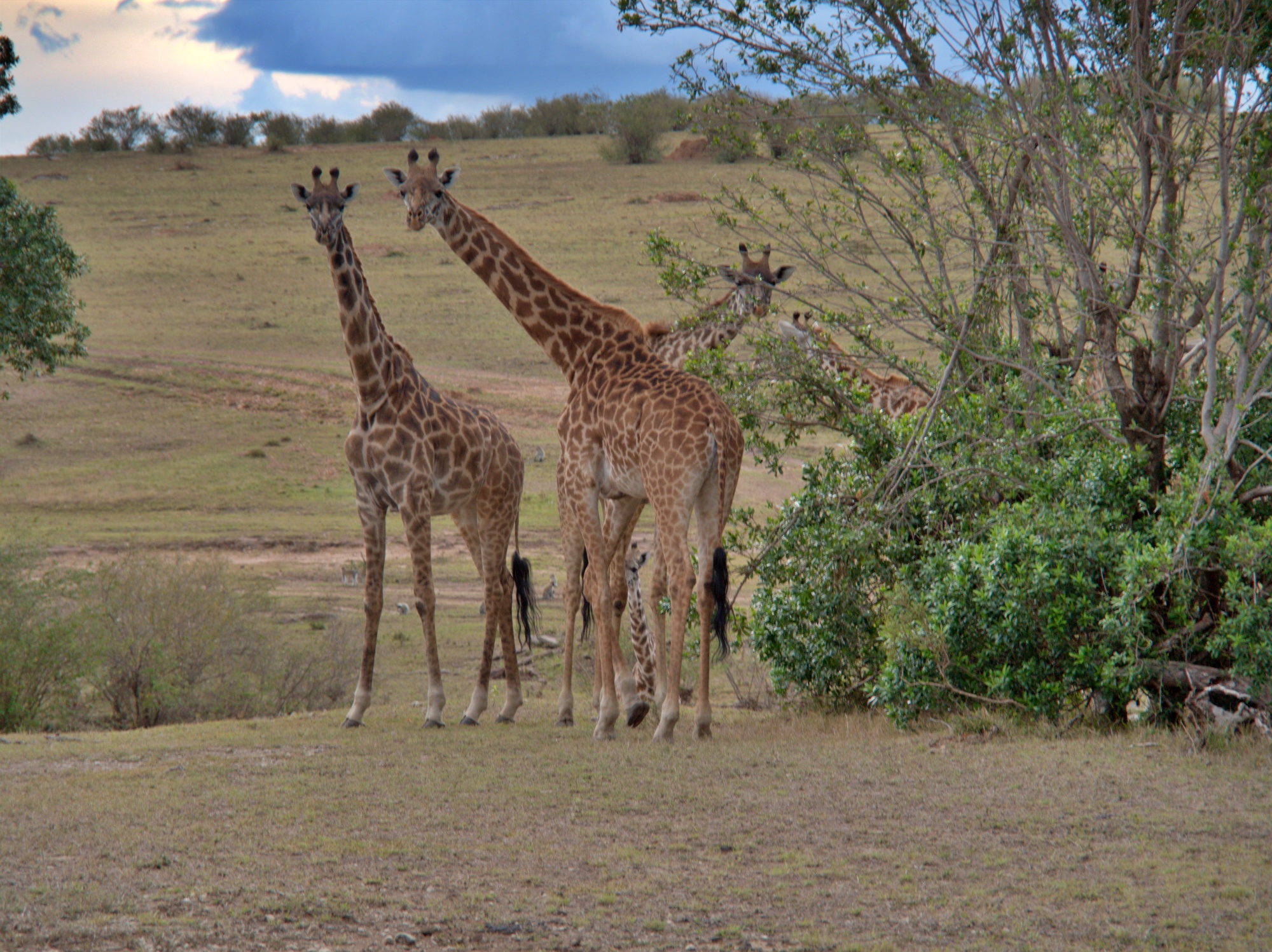 The cubs have ruffled fur behind their necks
Sundown at Olare Motorogi
Lion practical jokes:Hit your friend in the head just as the picture is being taken
Looks and sounds like a cat drinking
Toying with a baby gazelle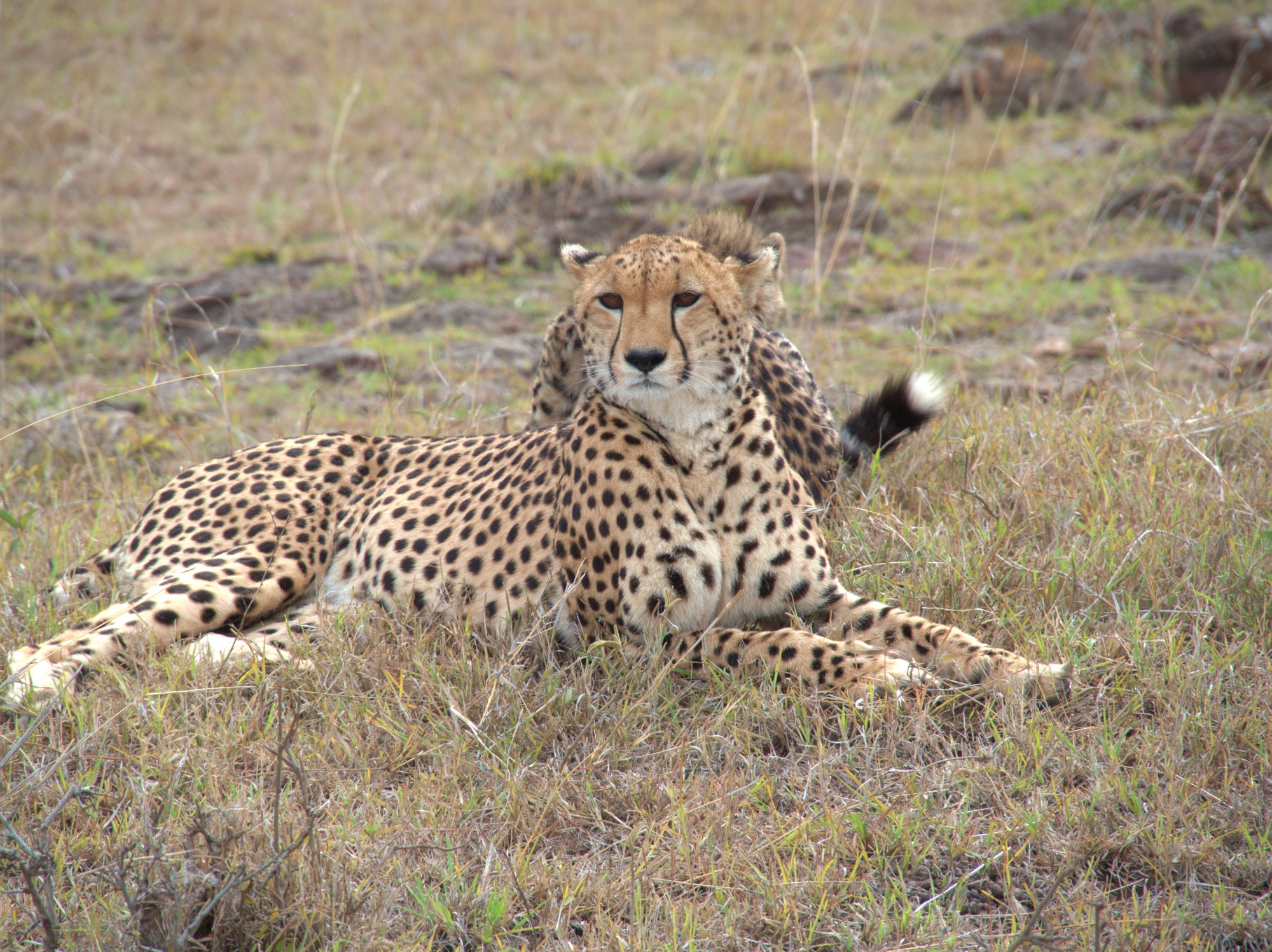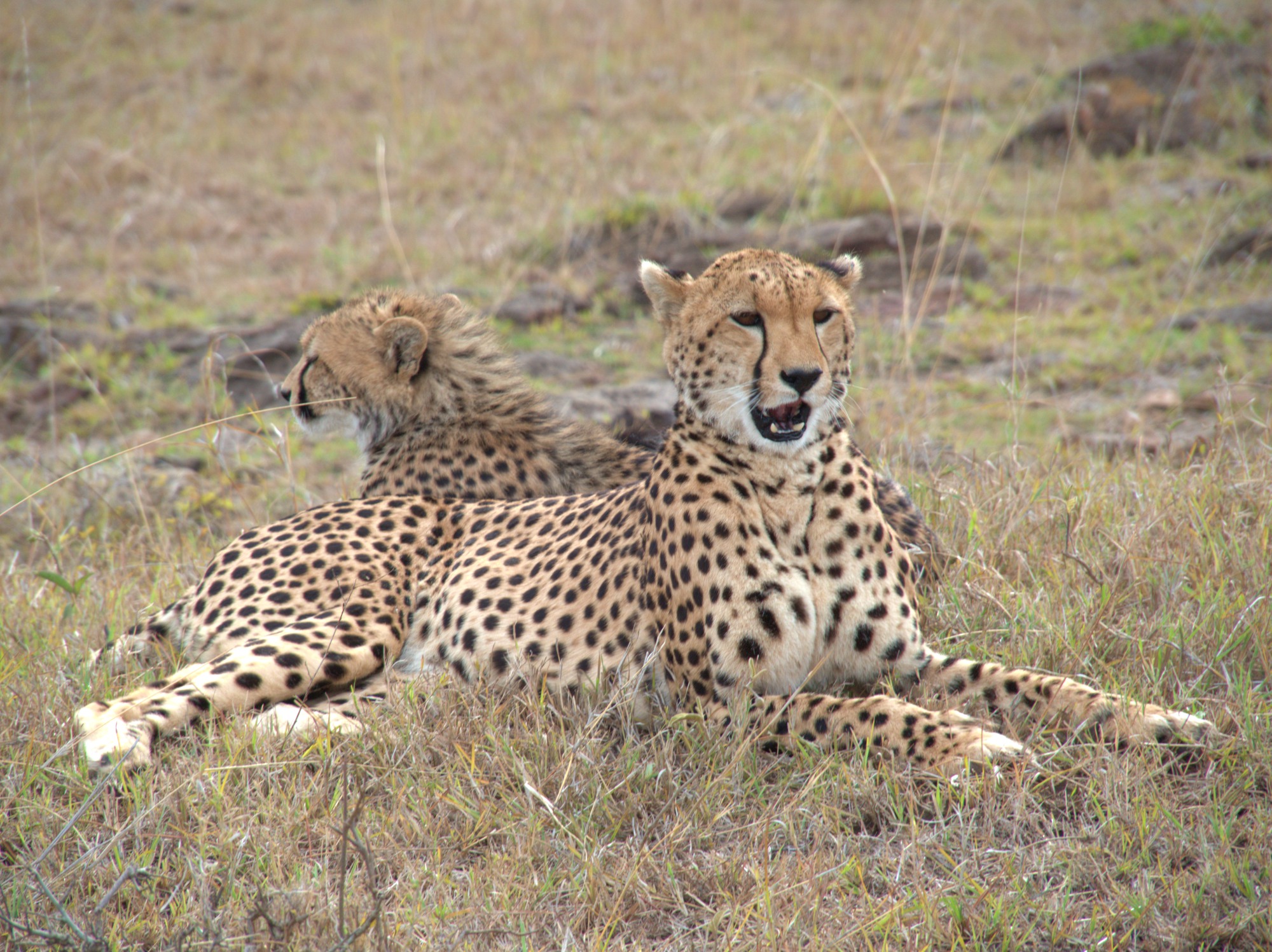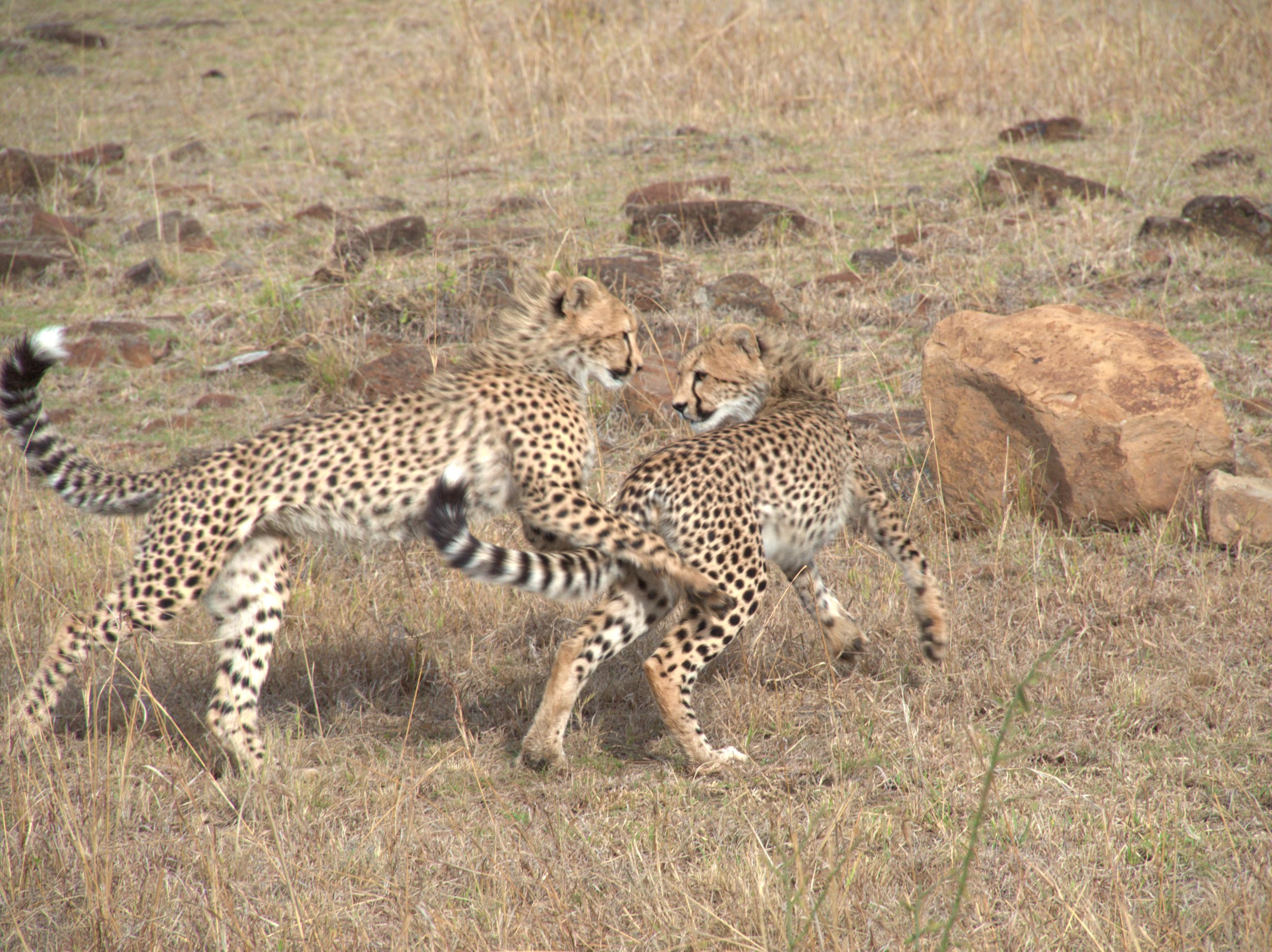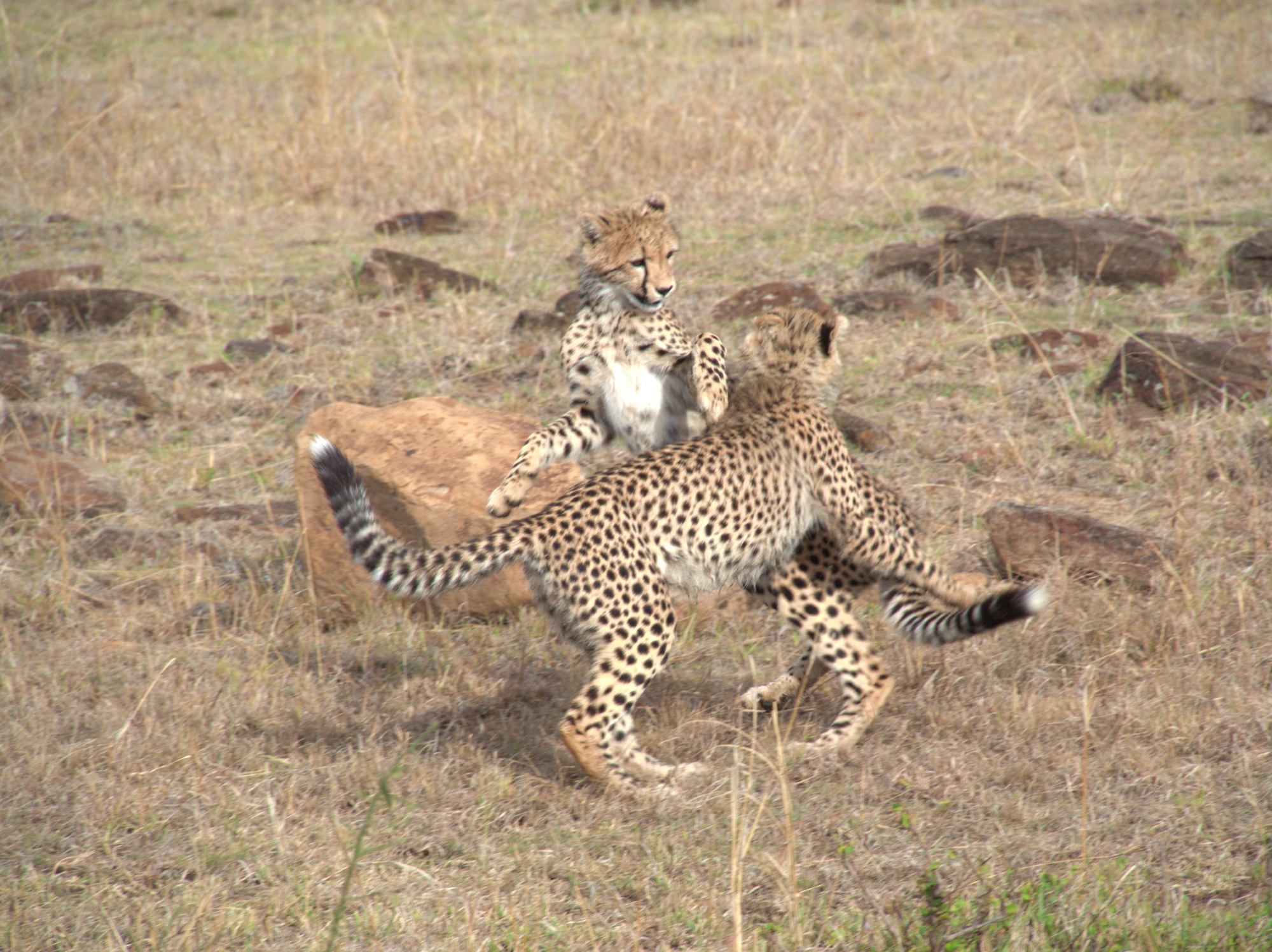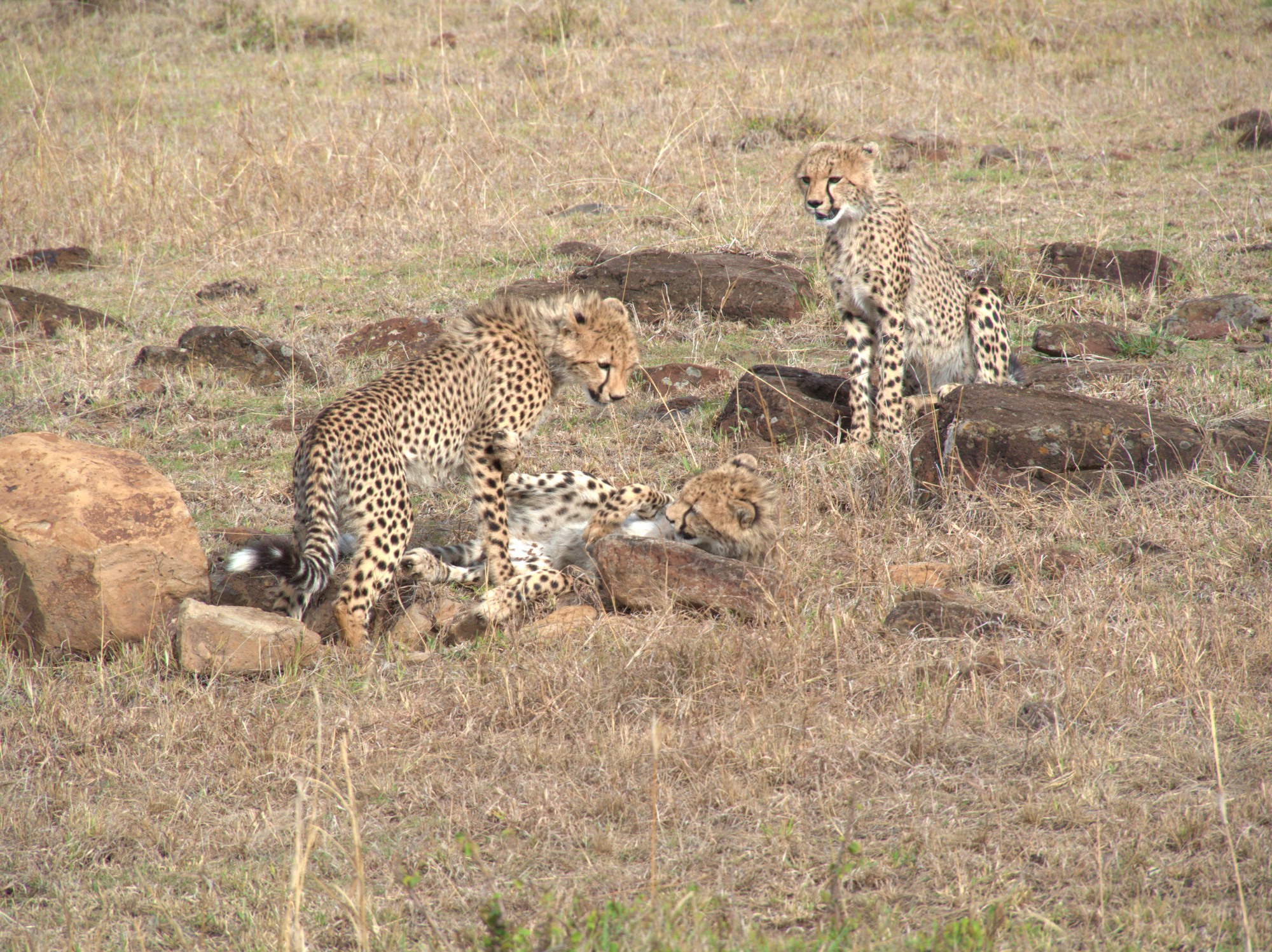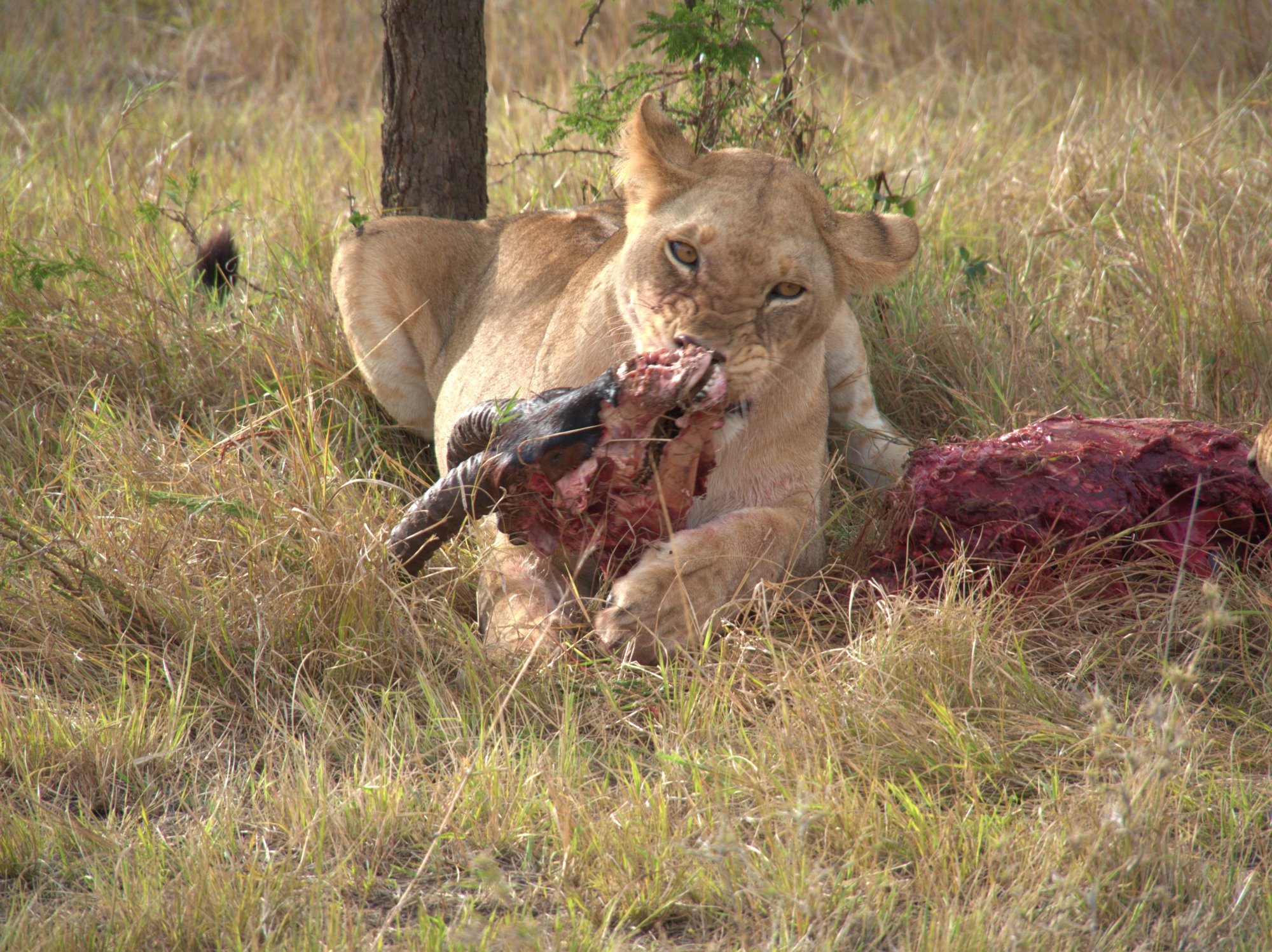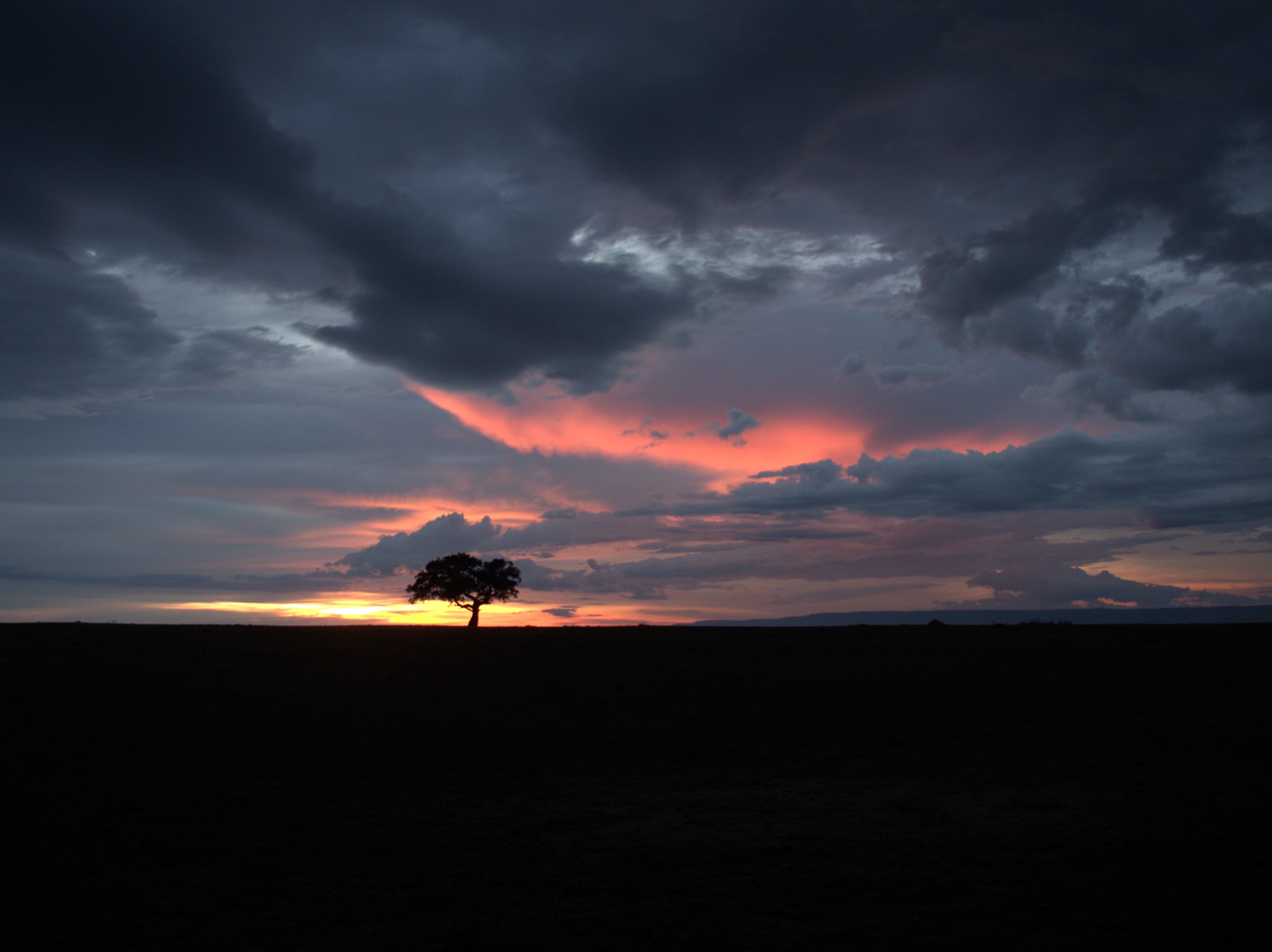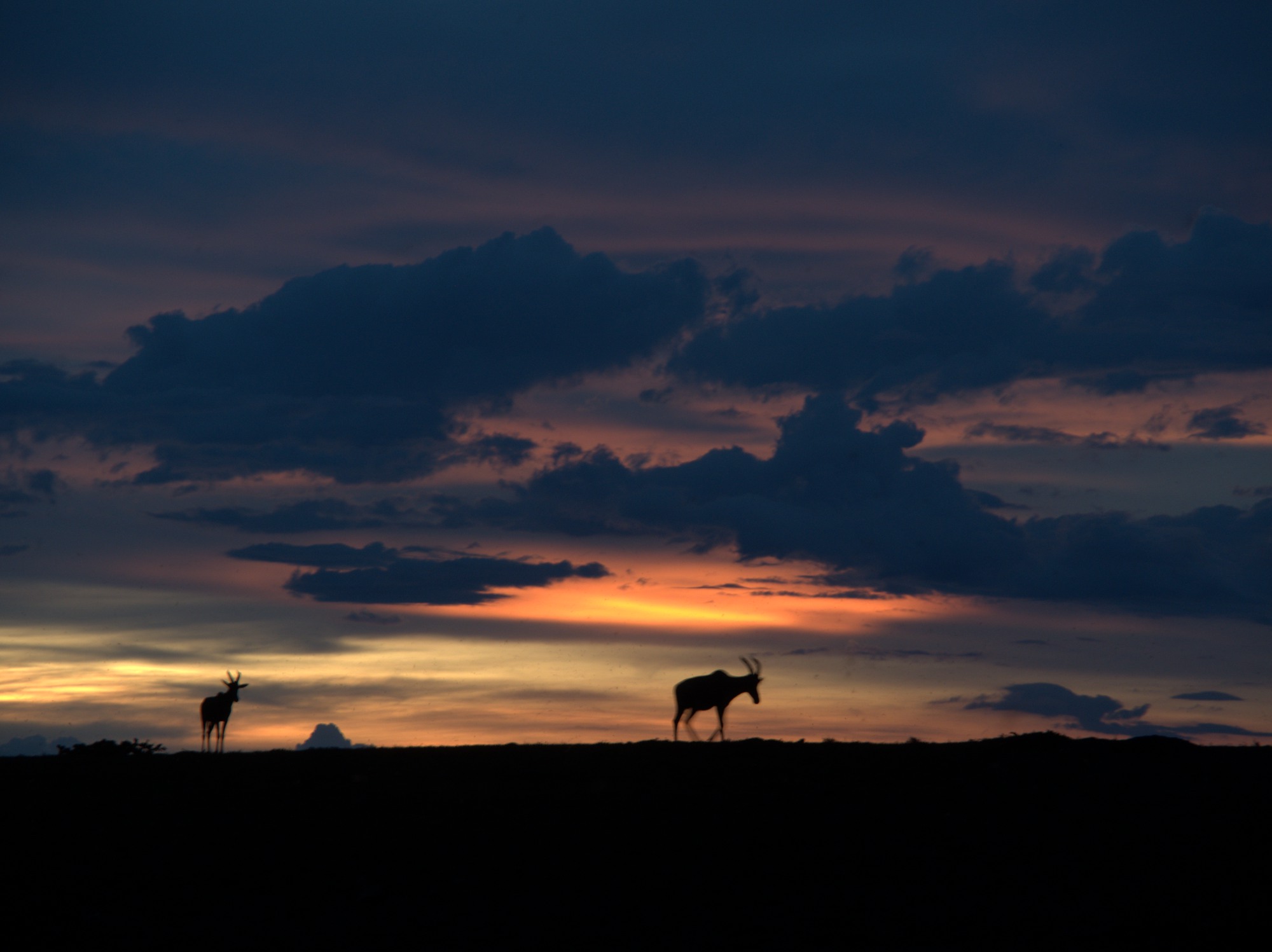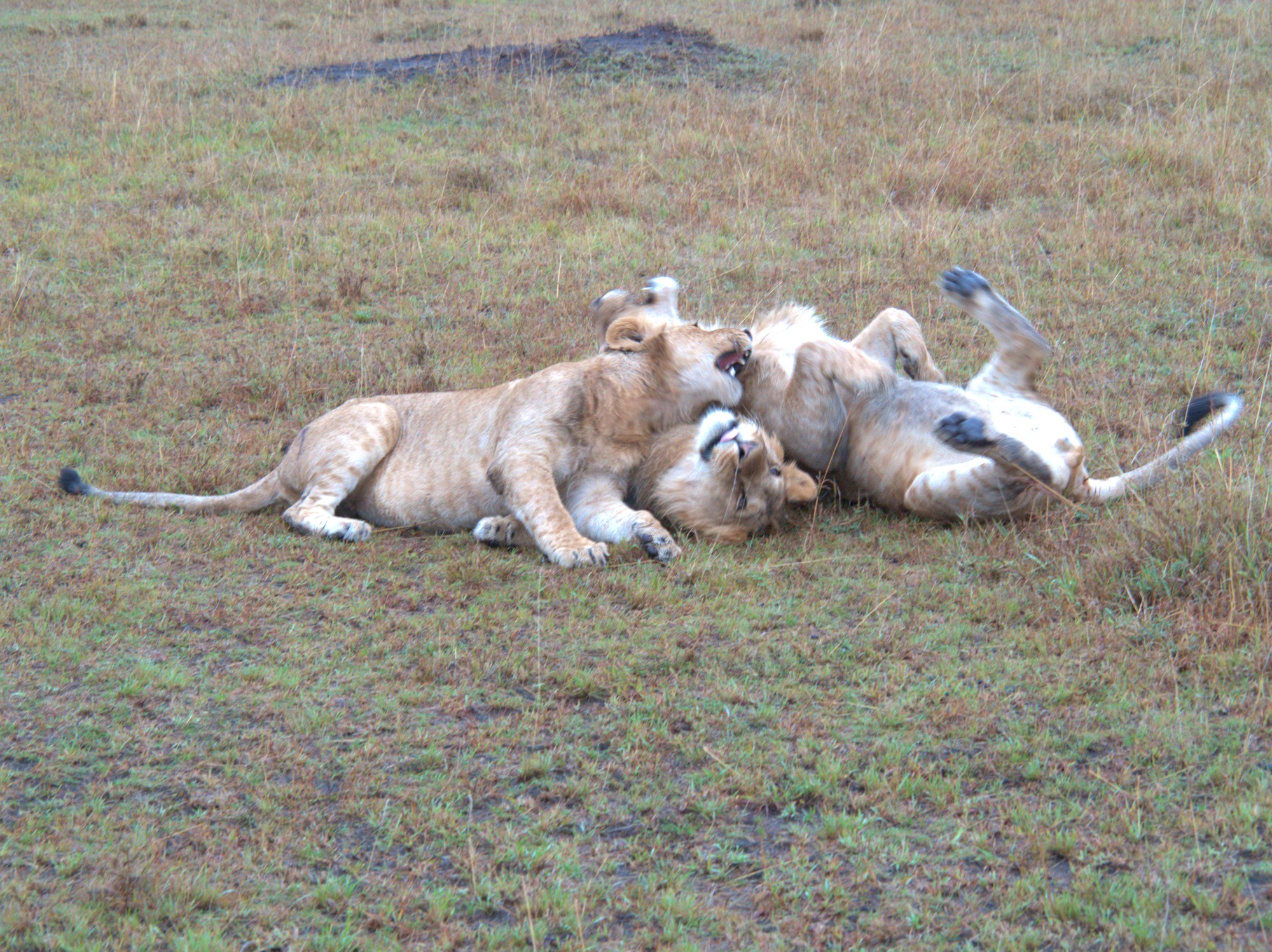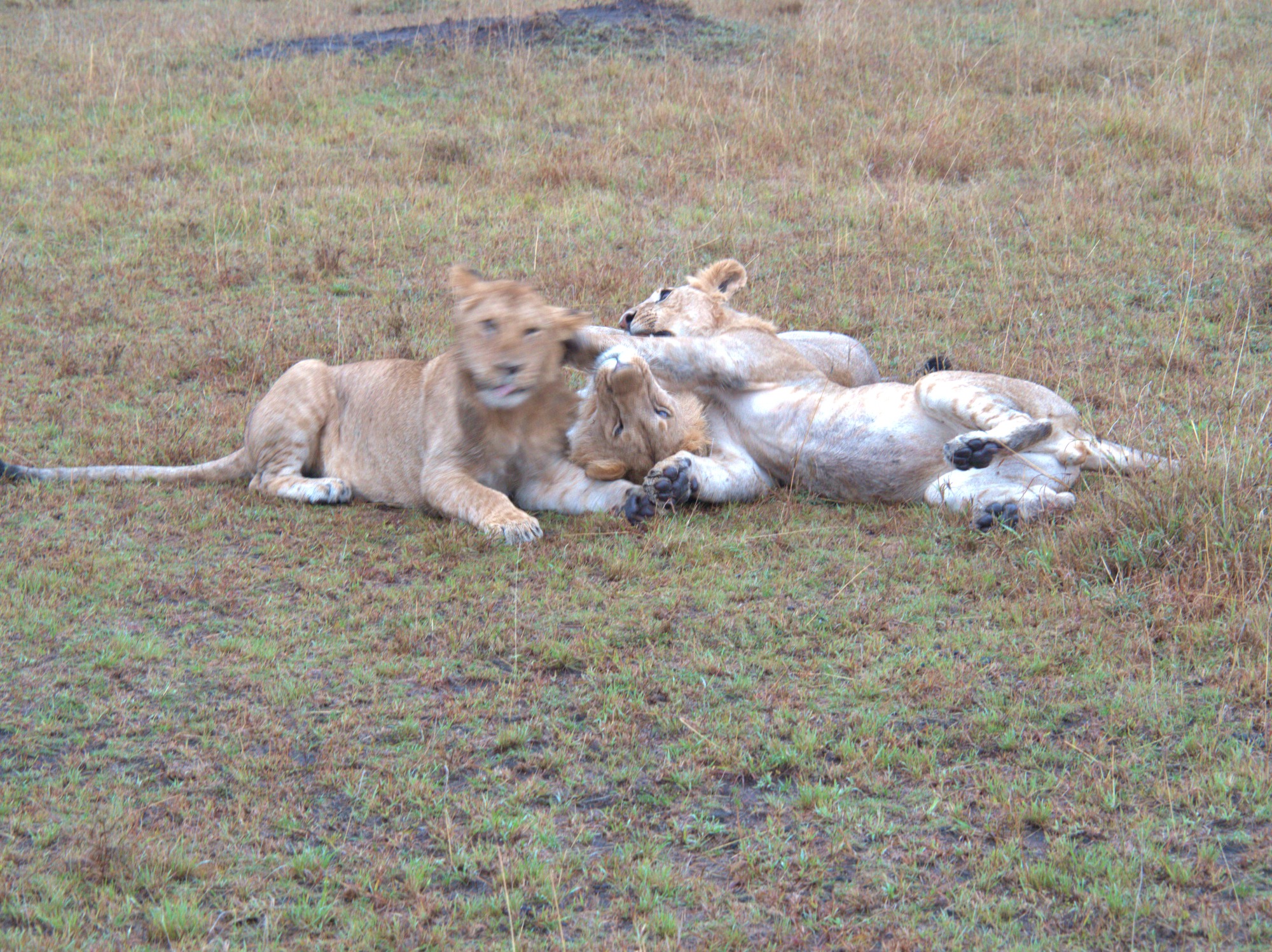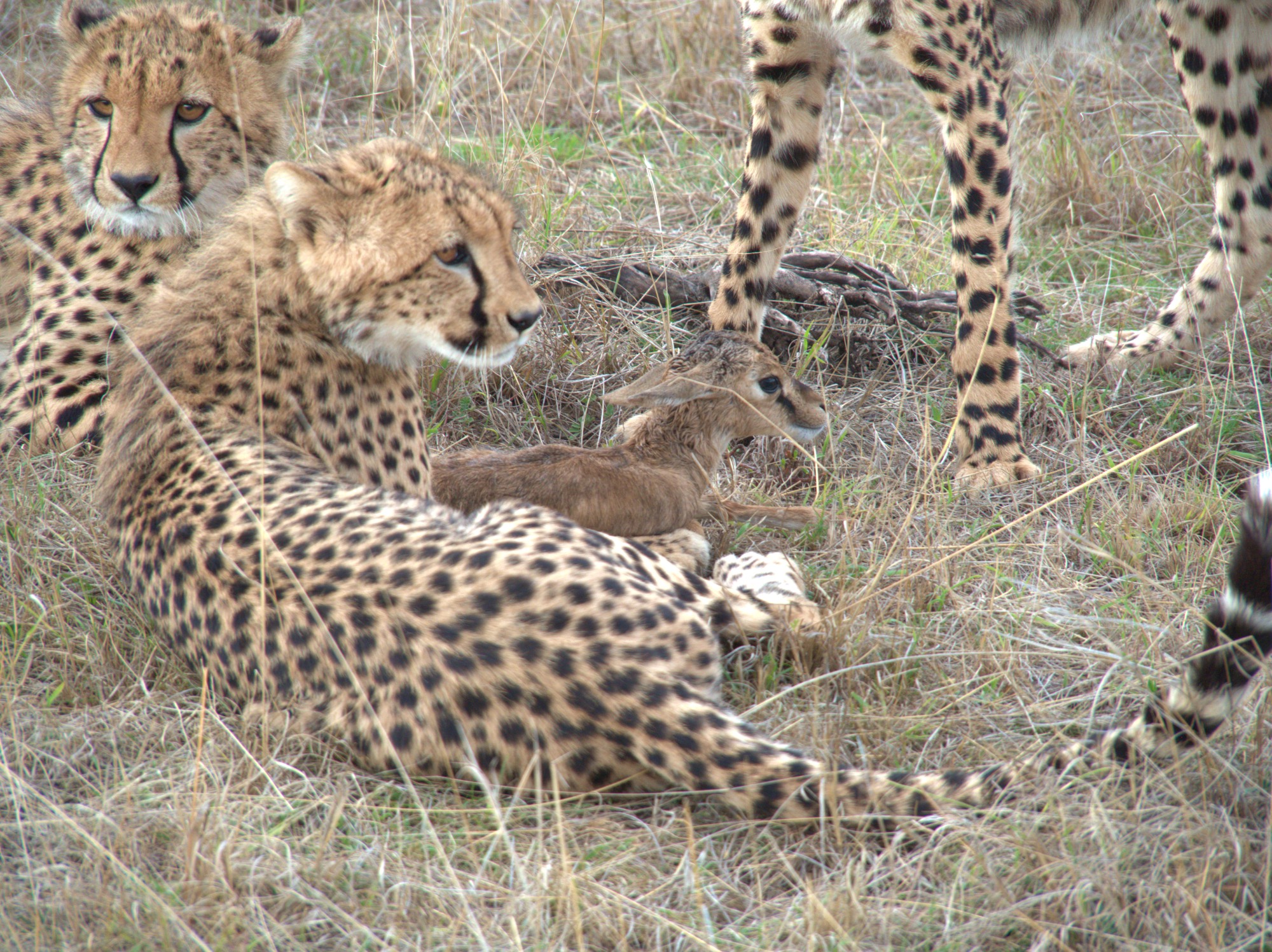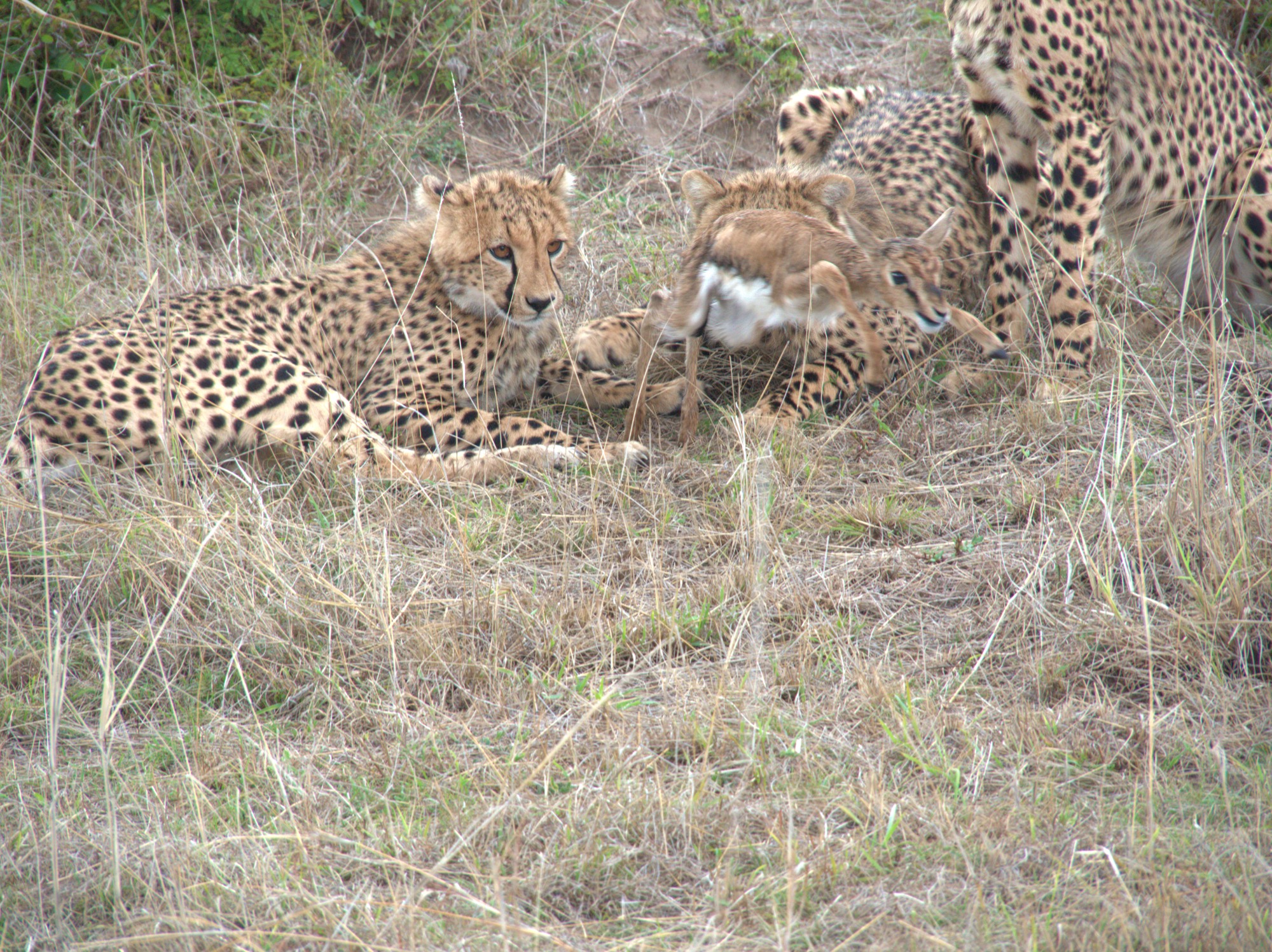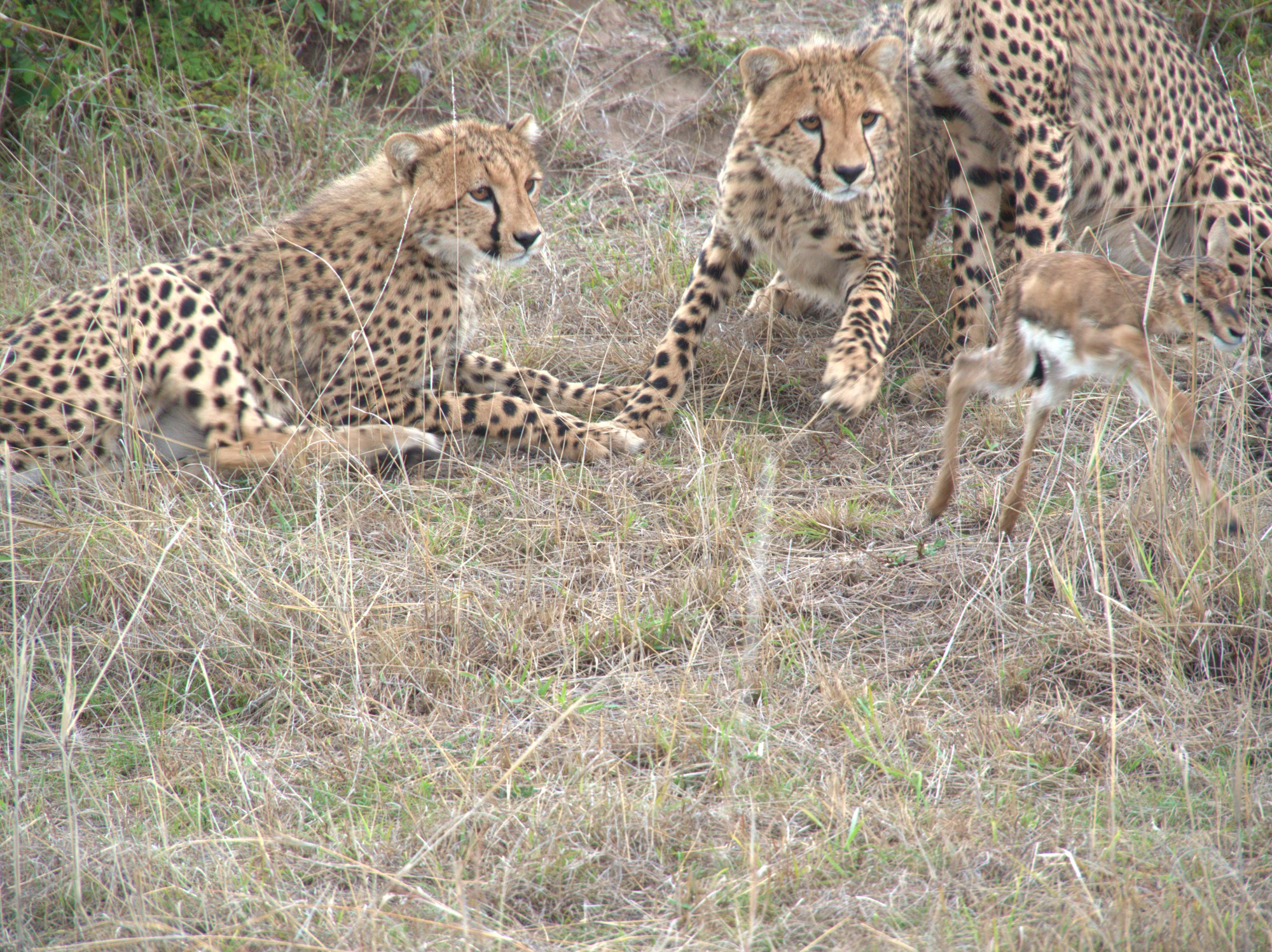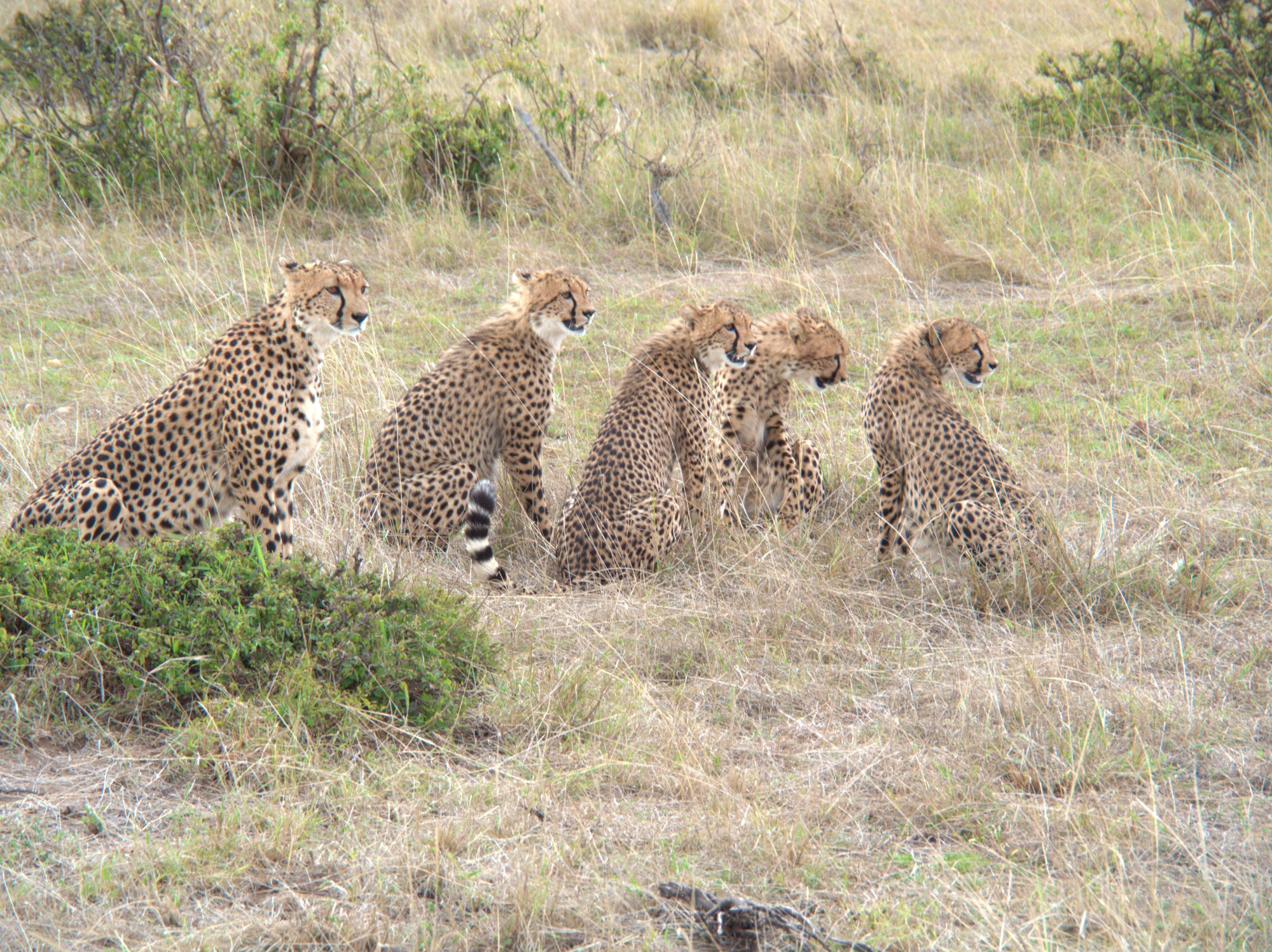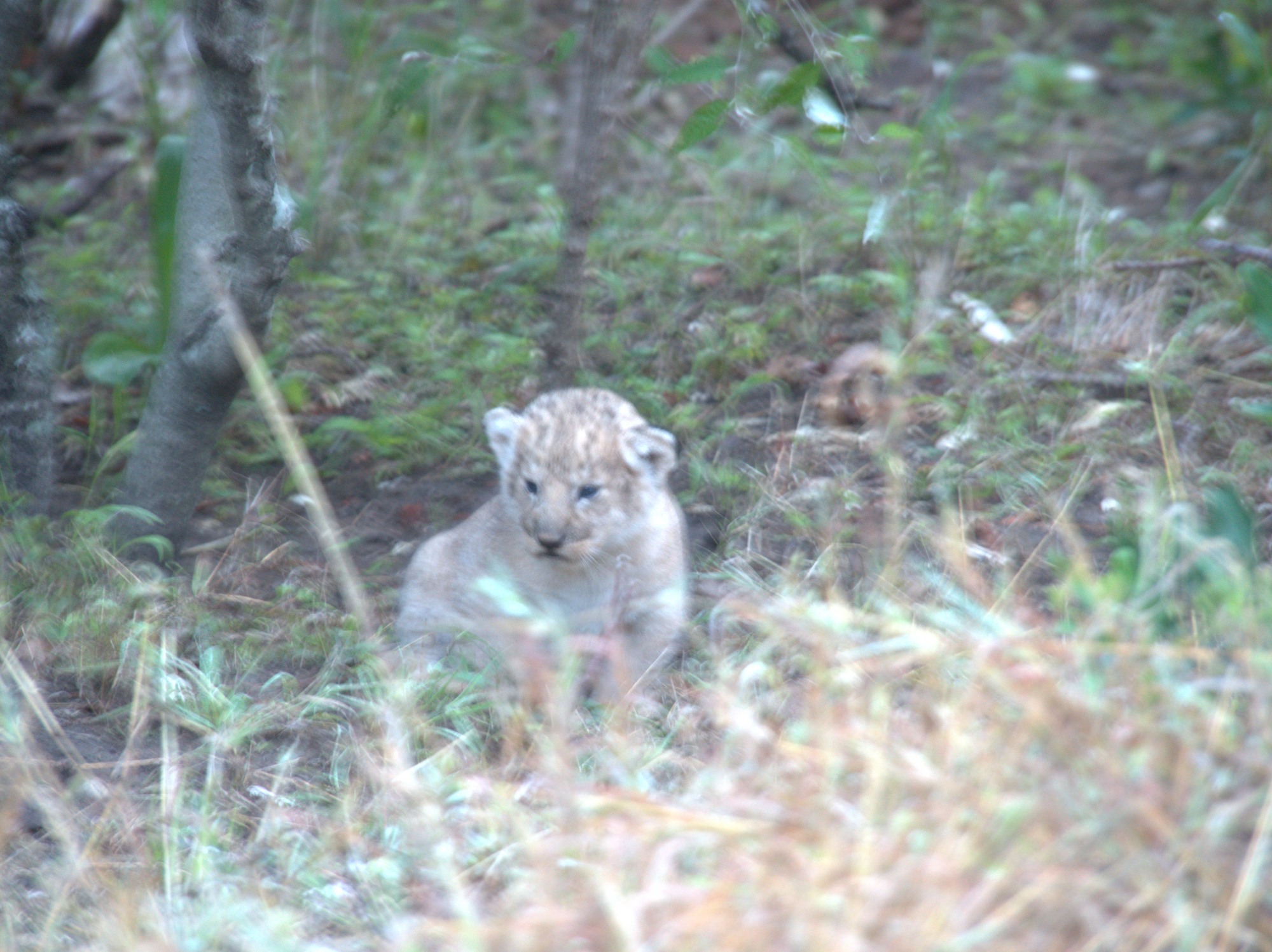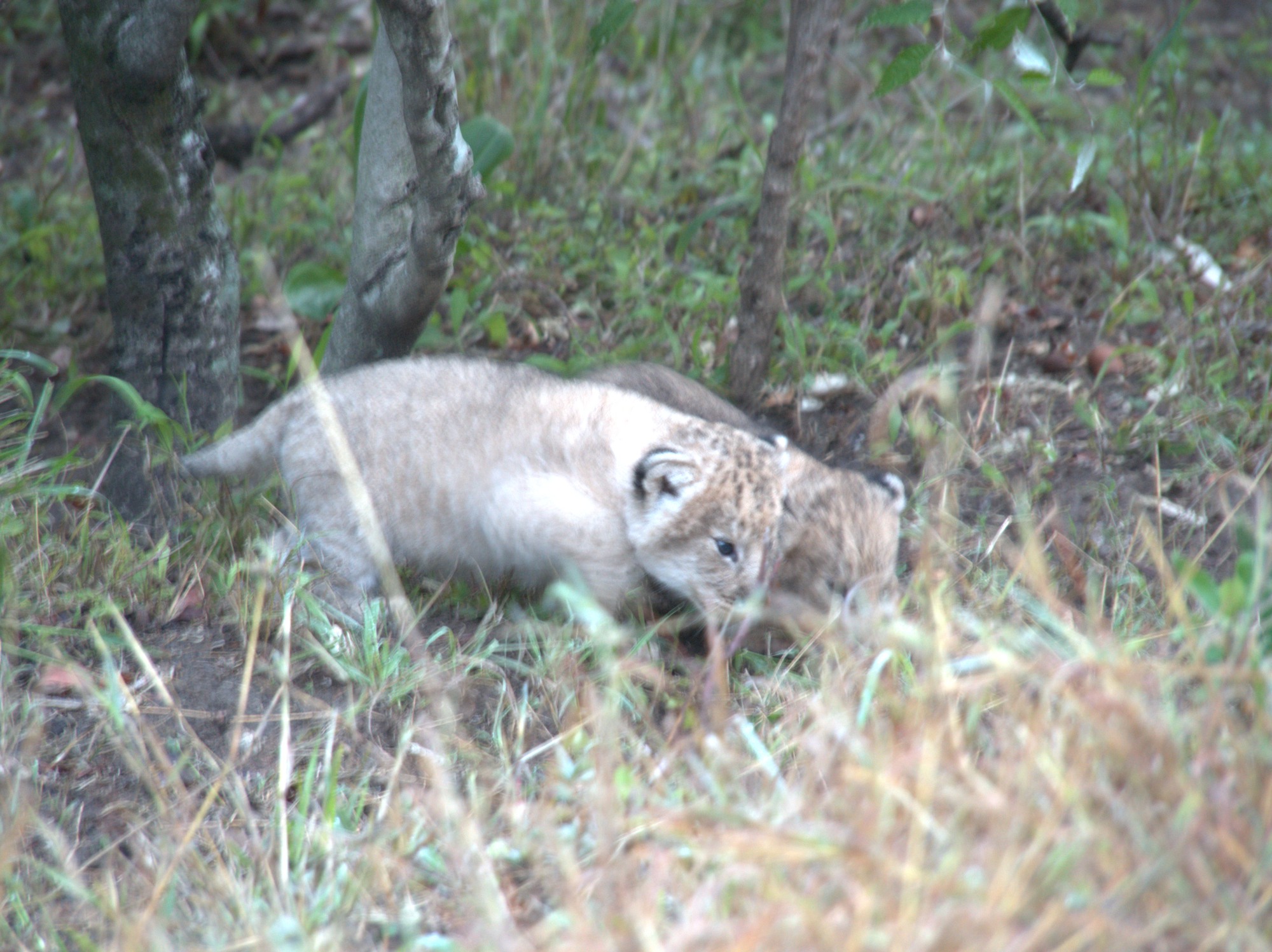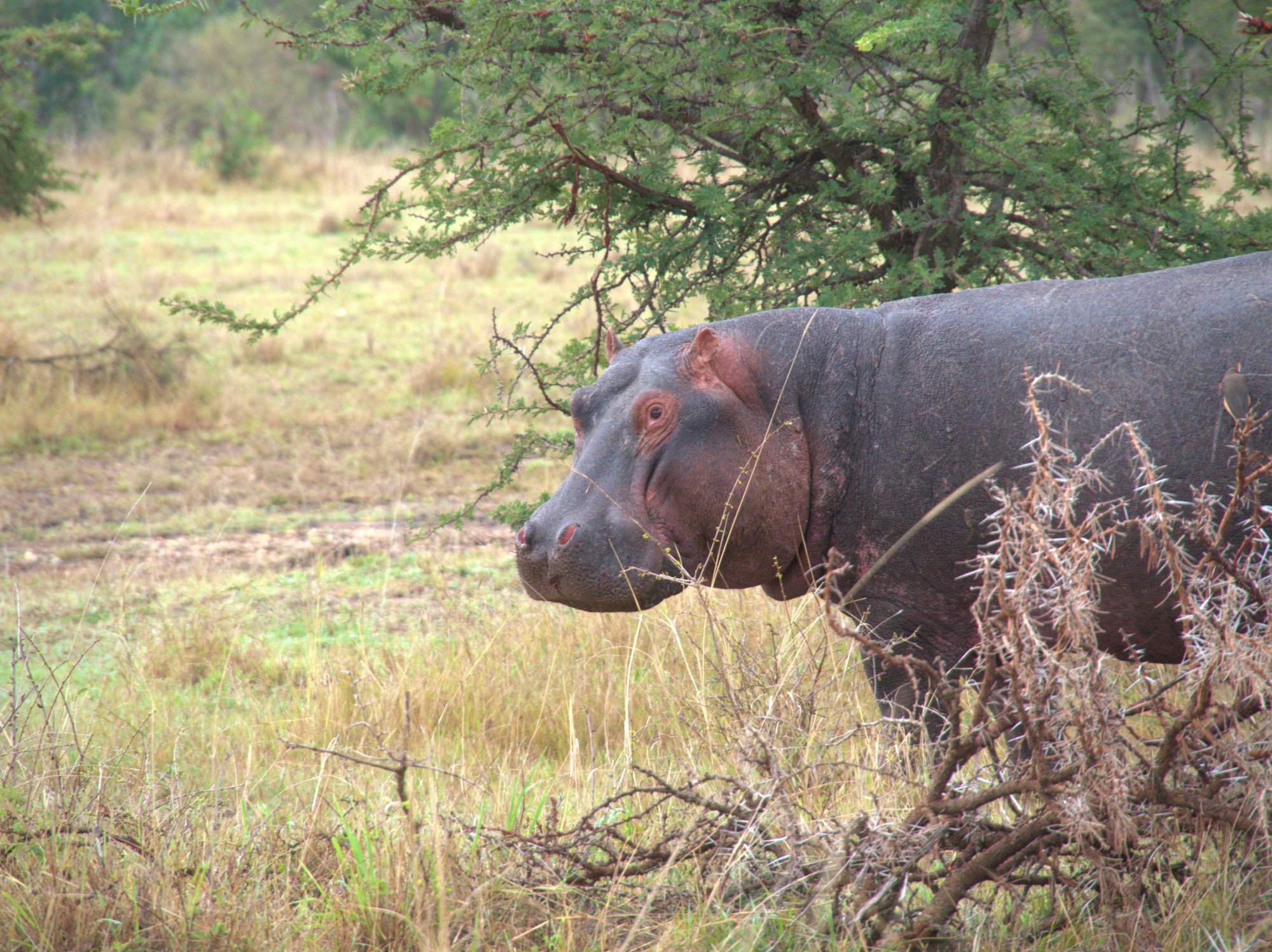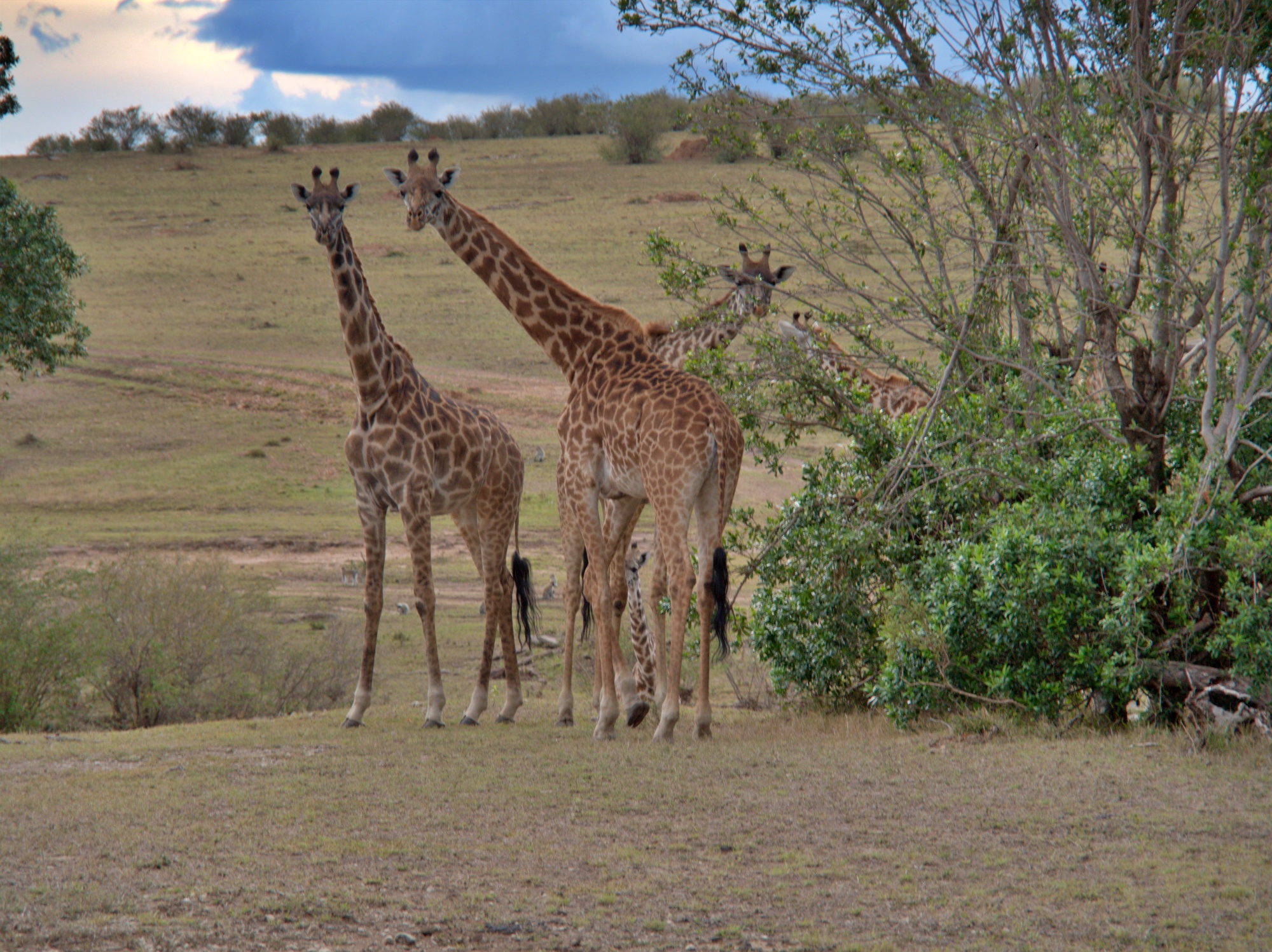 18/12/2018: How did he see that?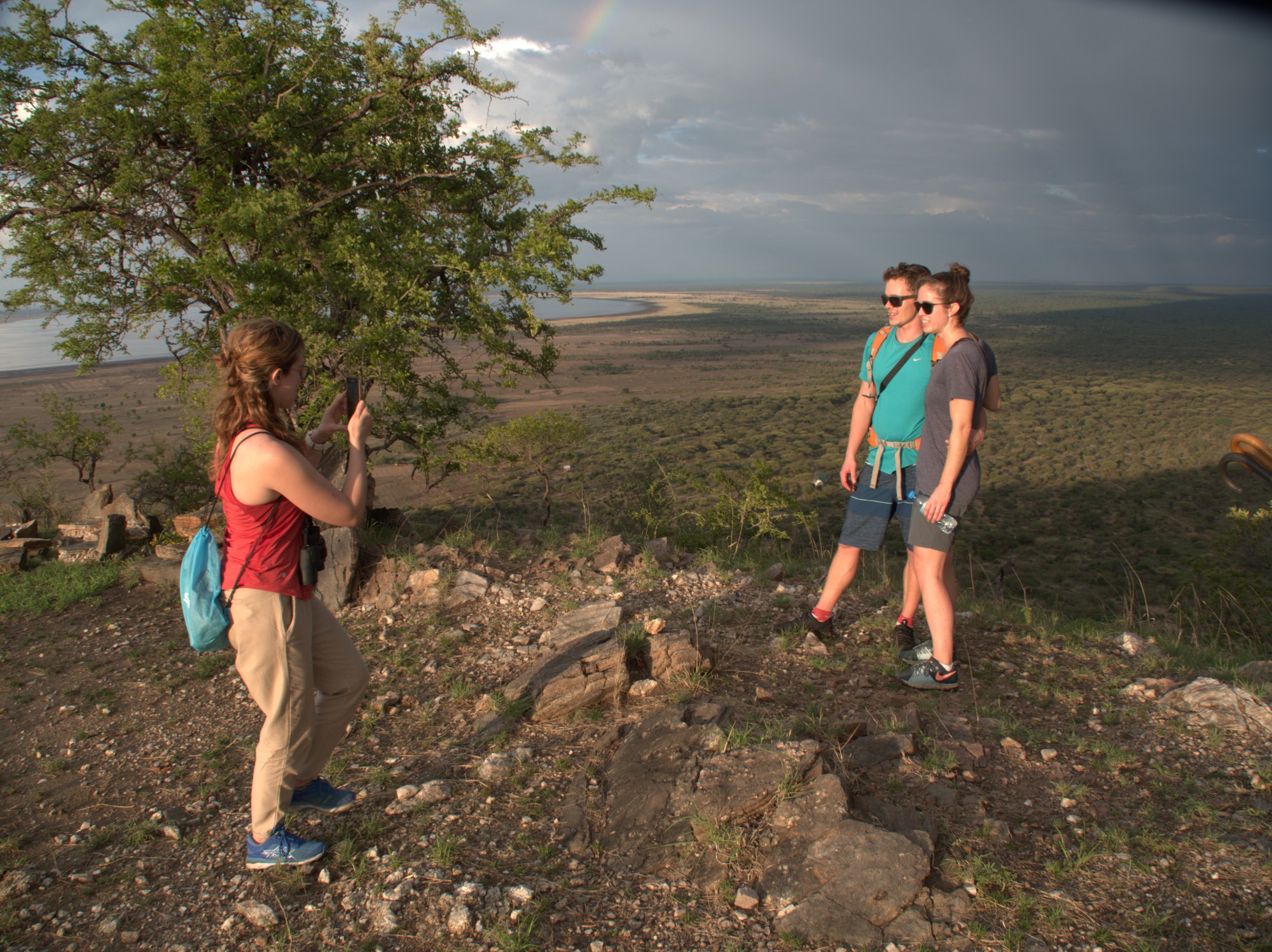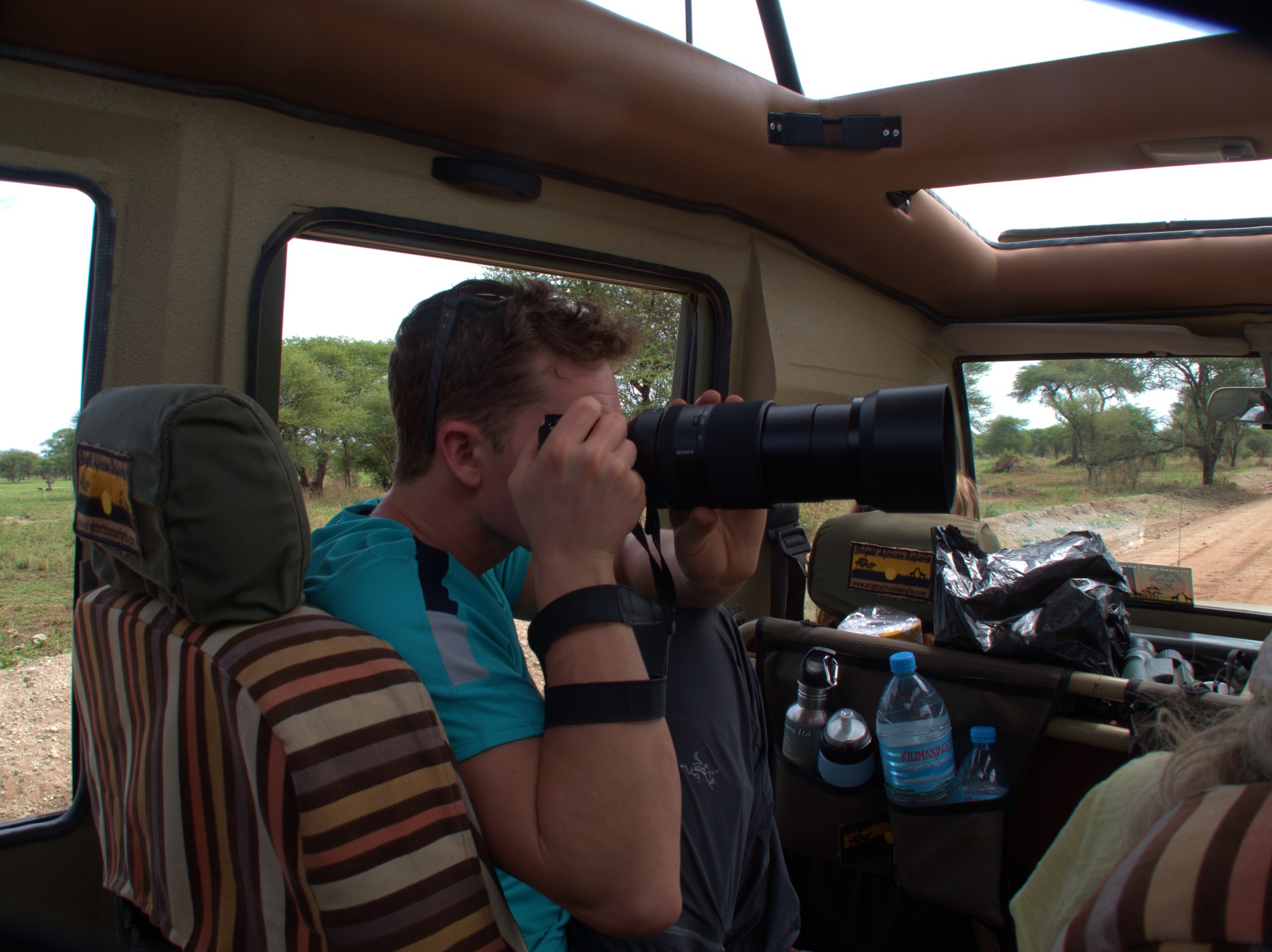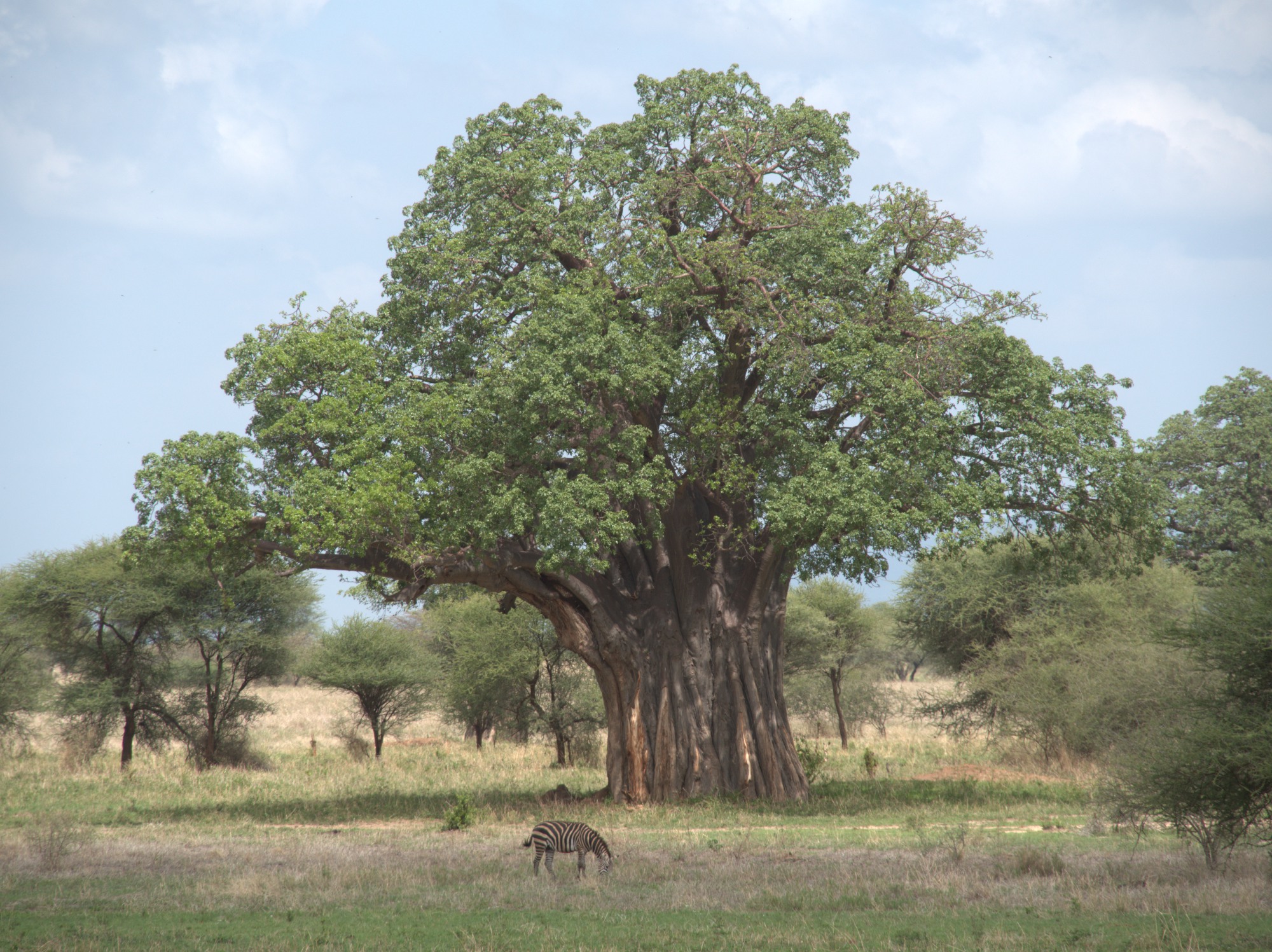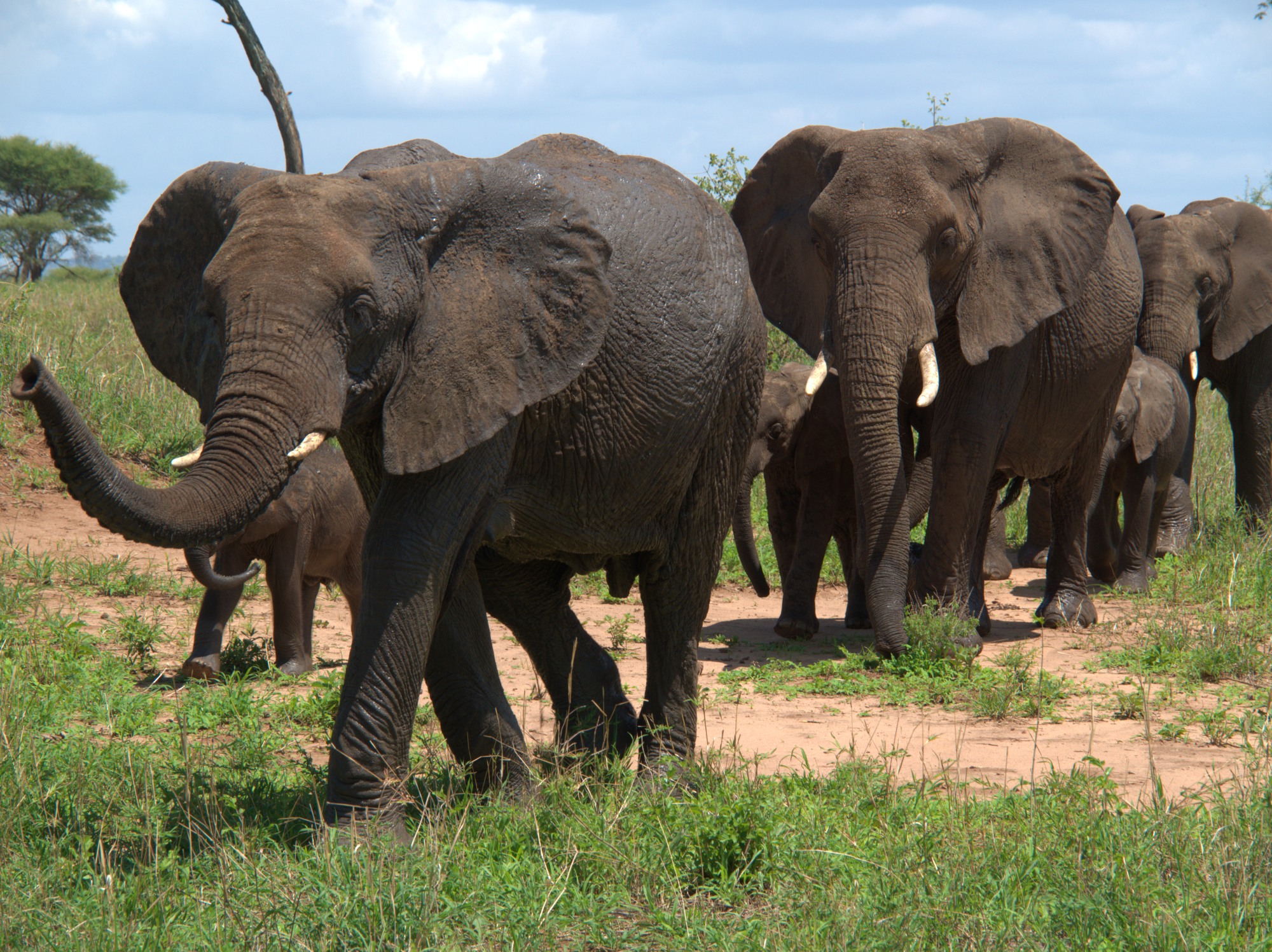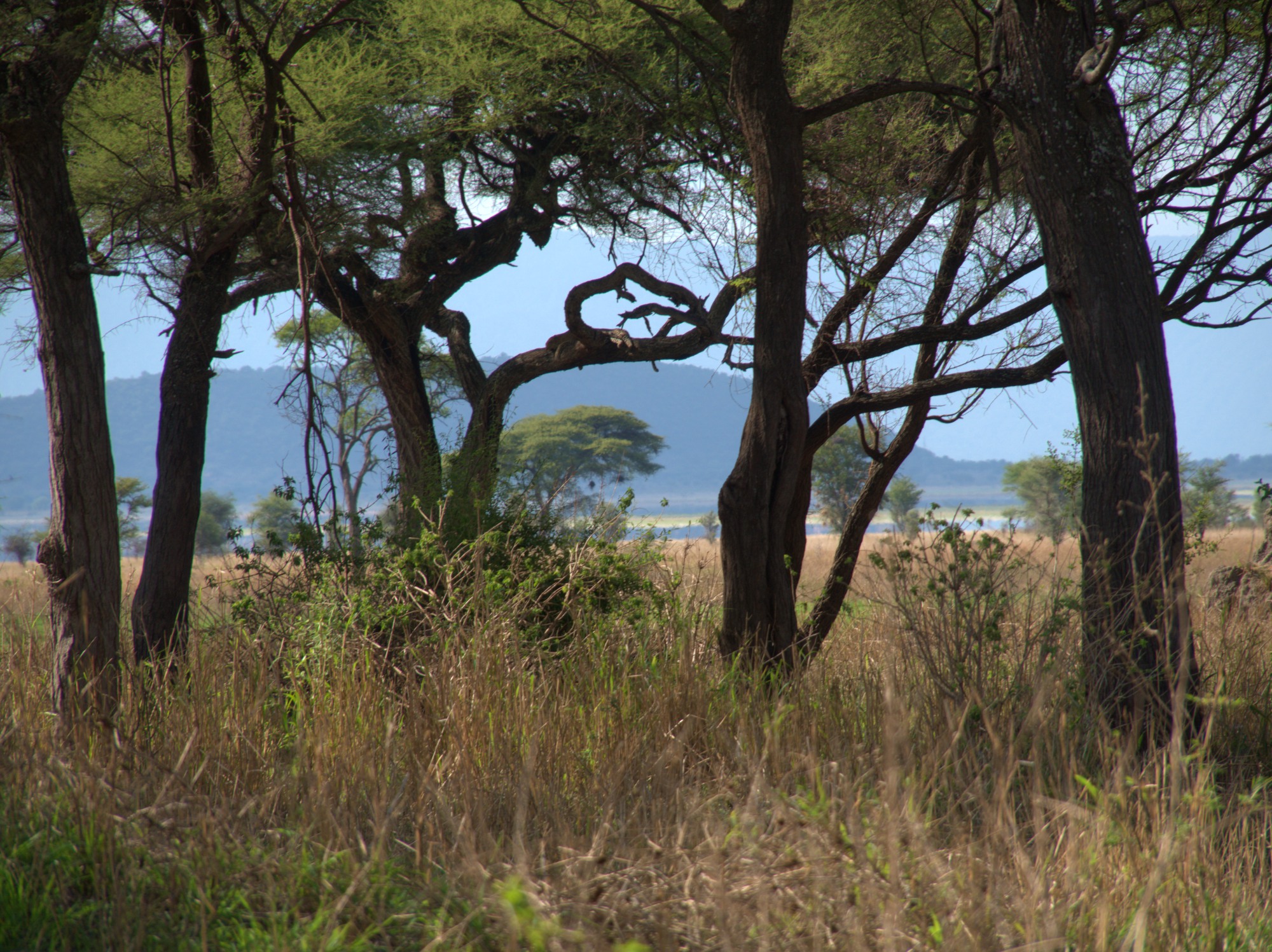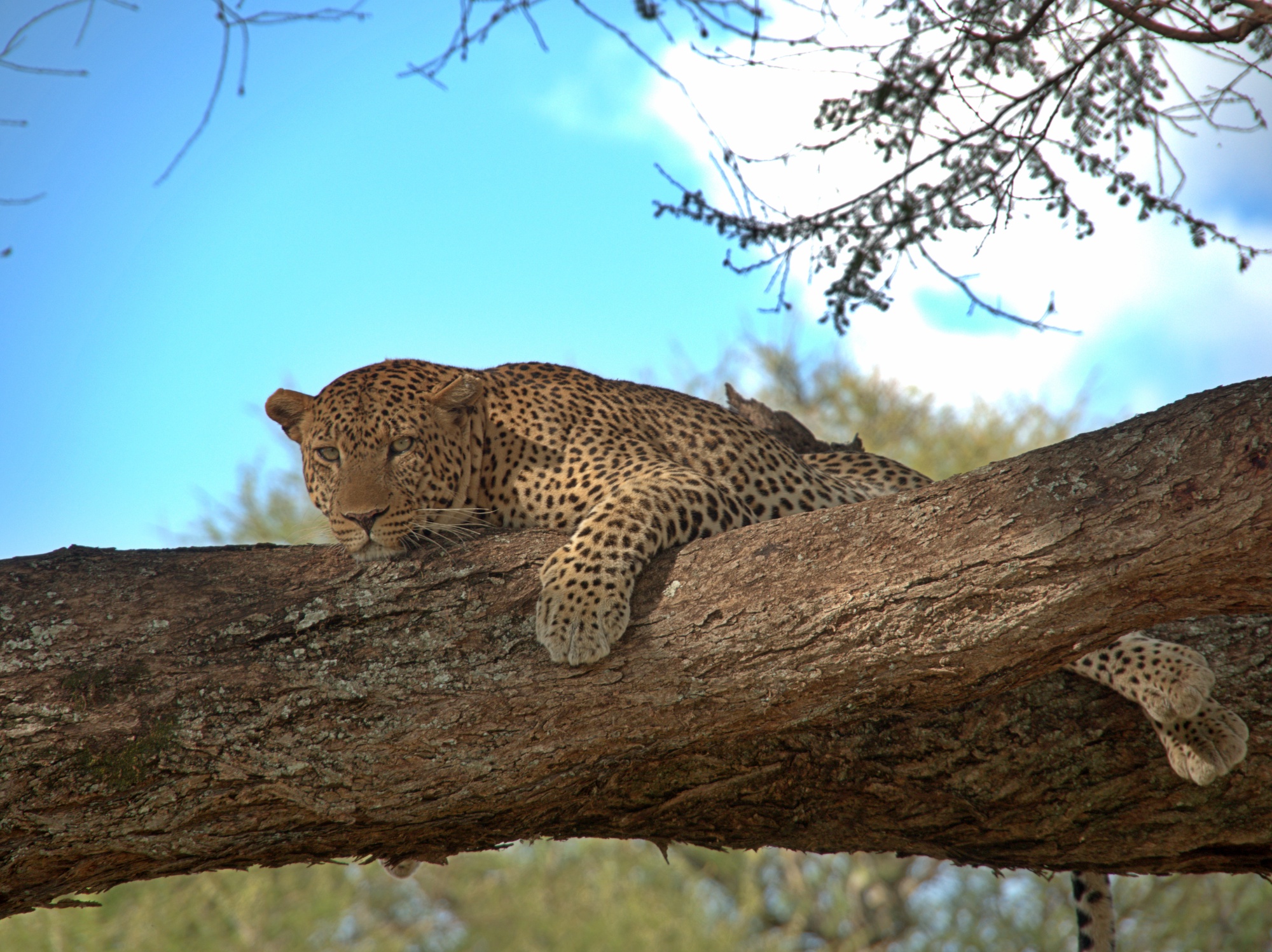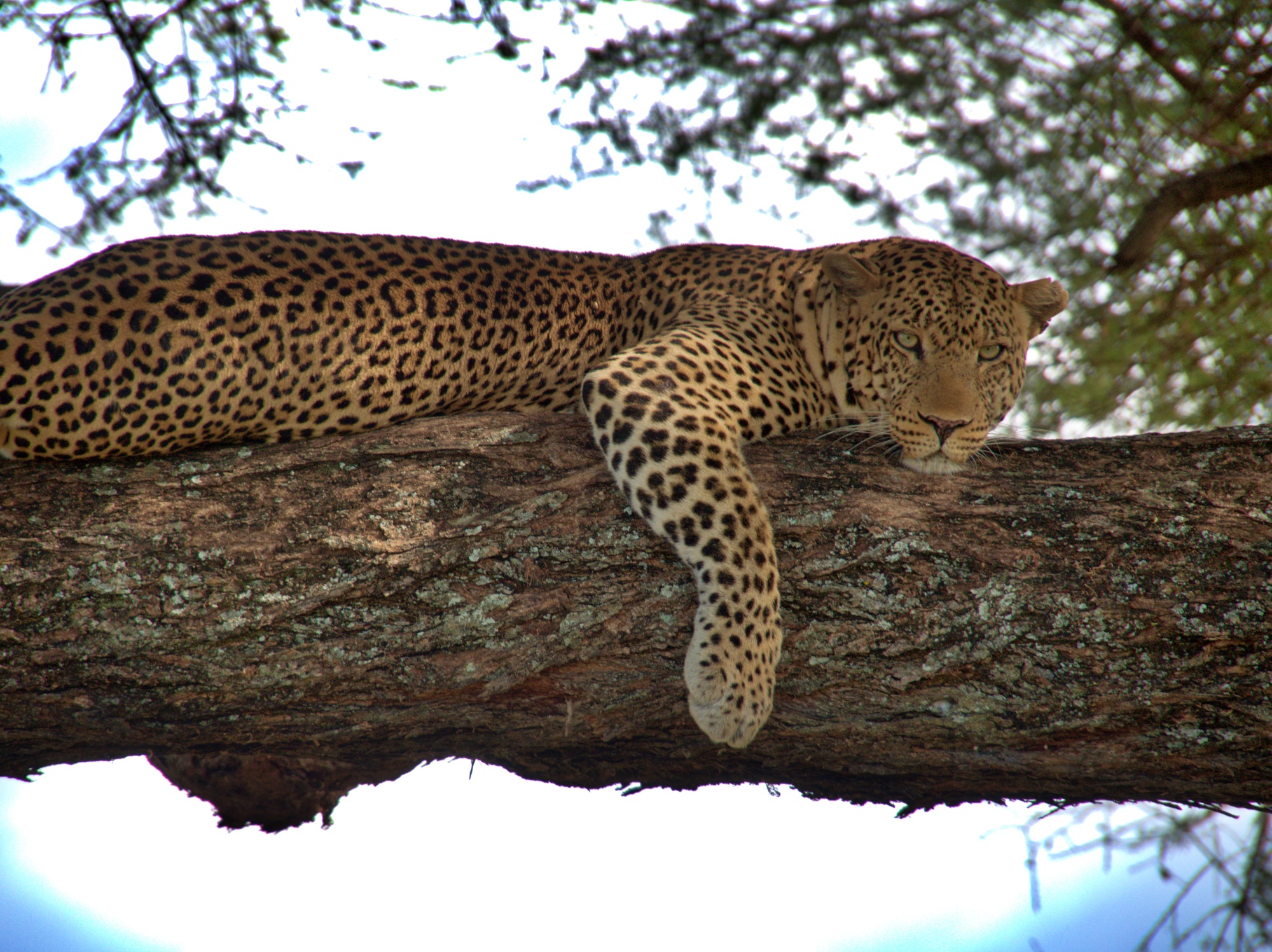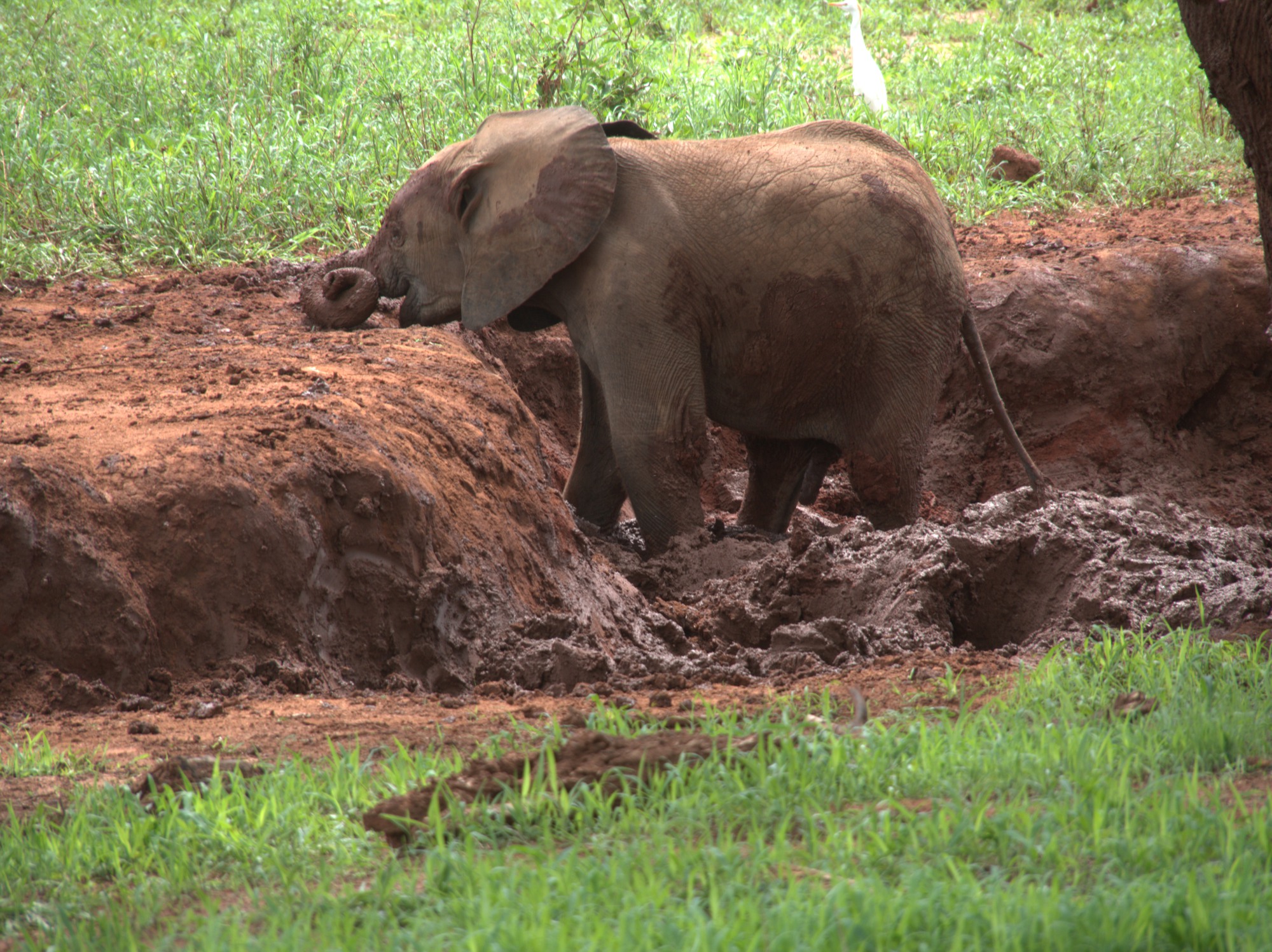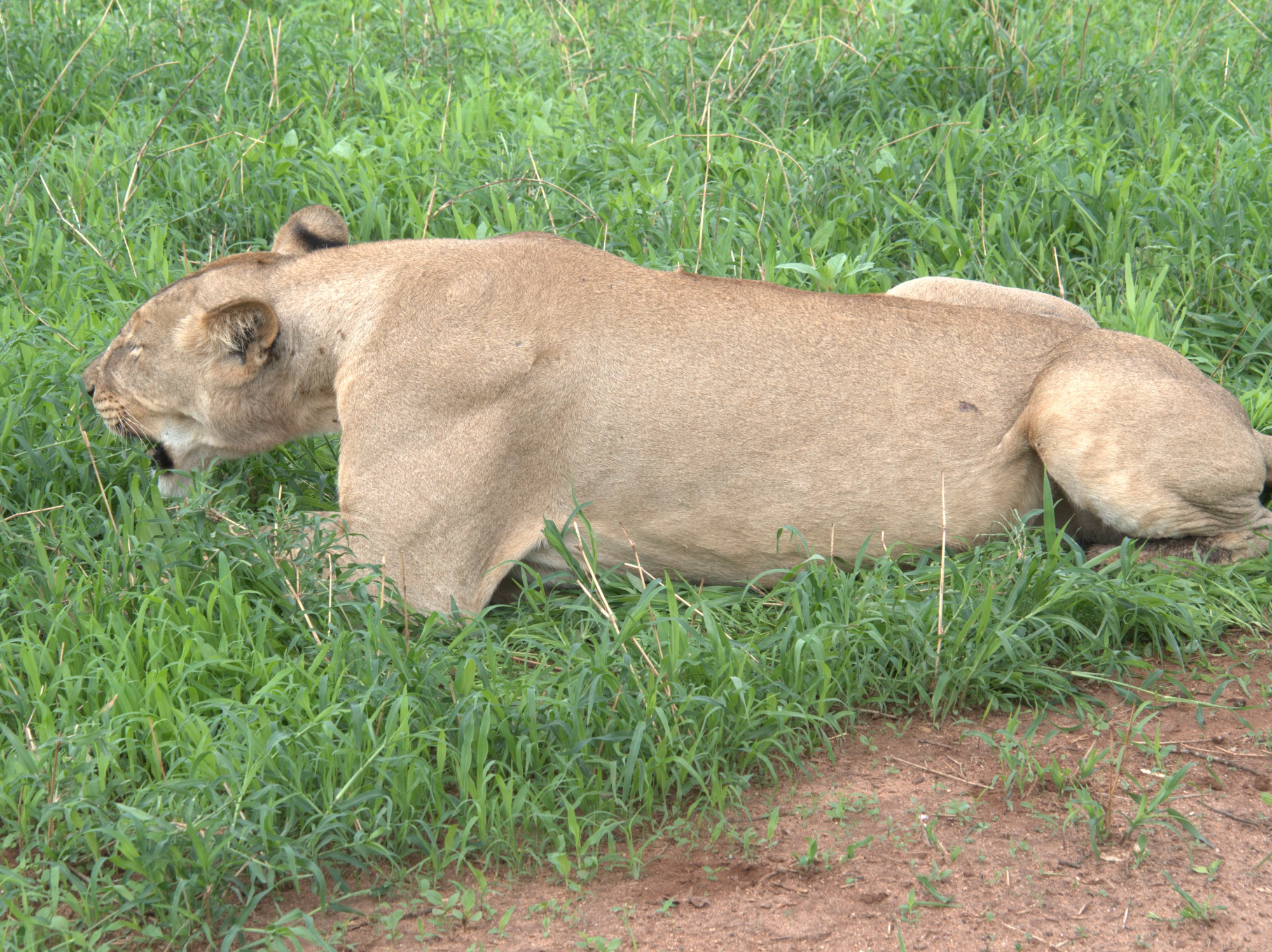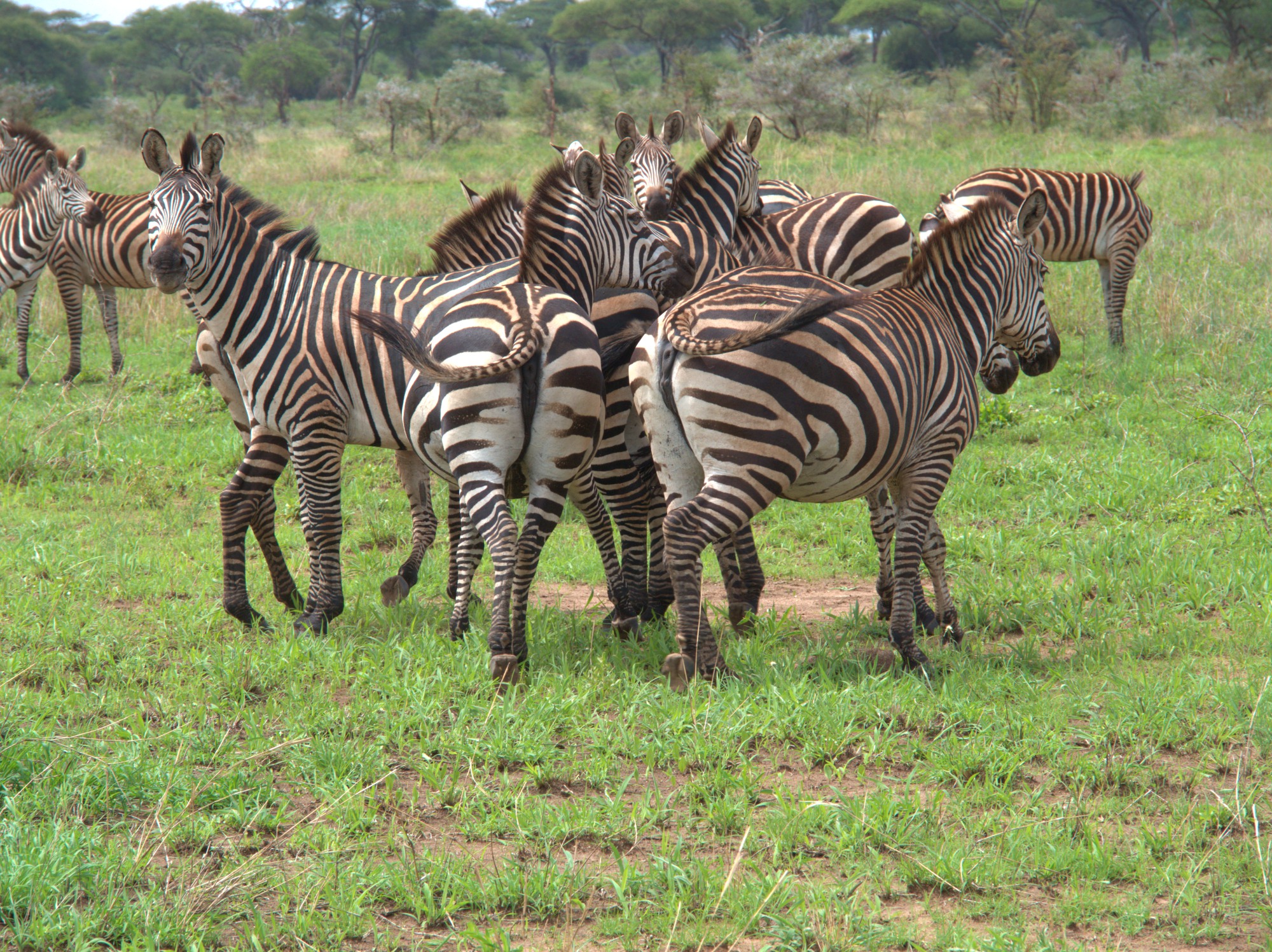 At top of hill near Sangaiwe gate to Tarangire park
The professionals have arrived
Spot the Leopard. Now imagine you were not looking through a 300mm lens.
Silly cat - being sick after eating grass
They should call this a kaleidoscope of zebras, not a herd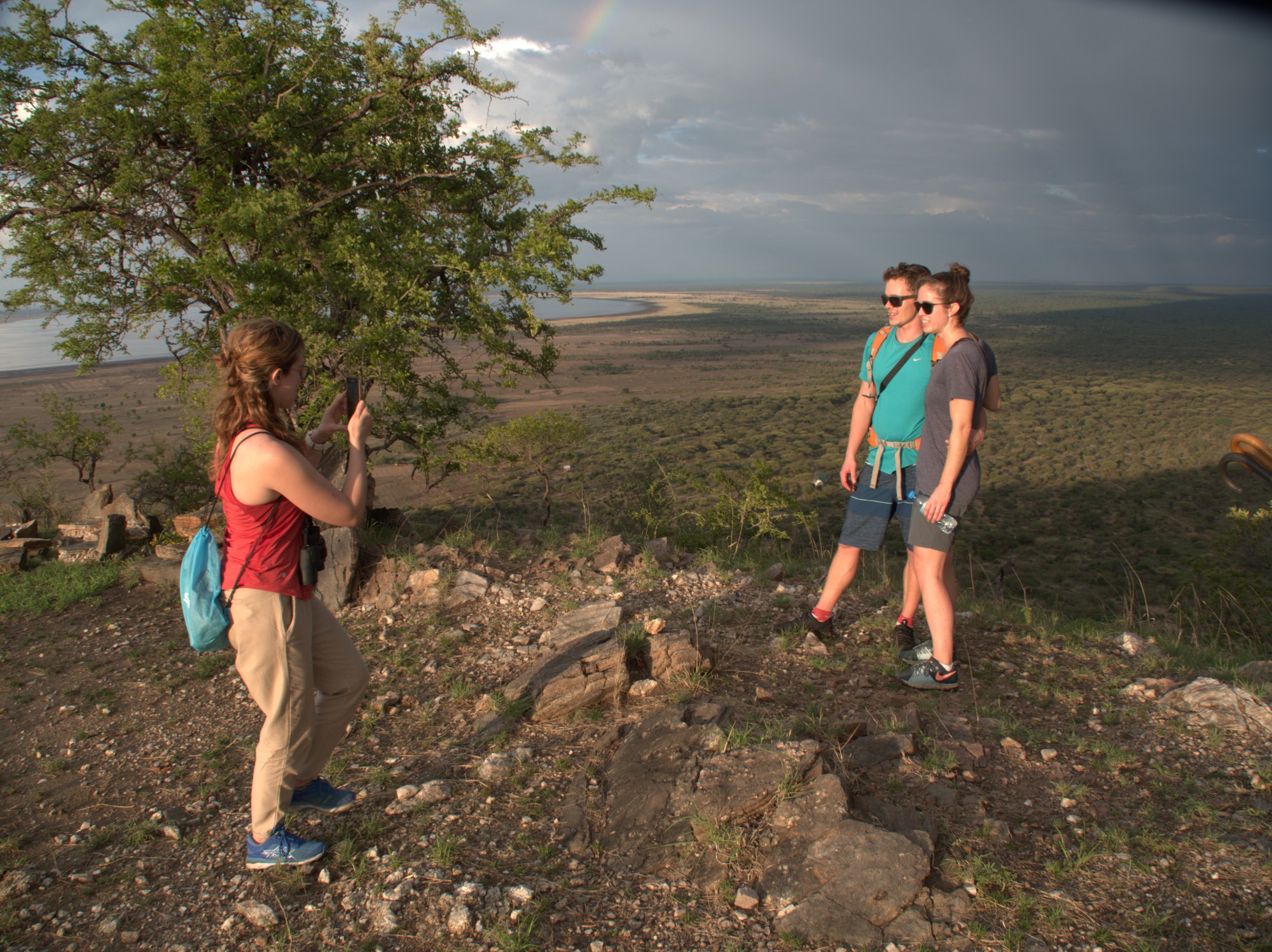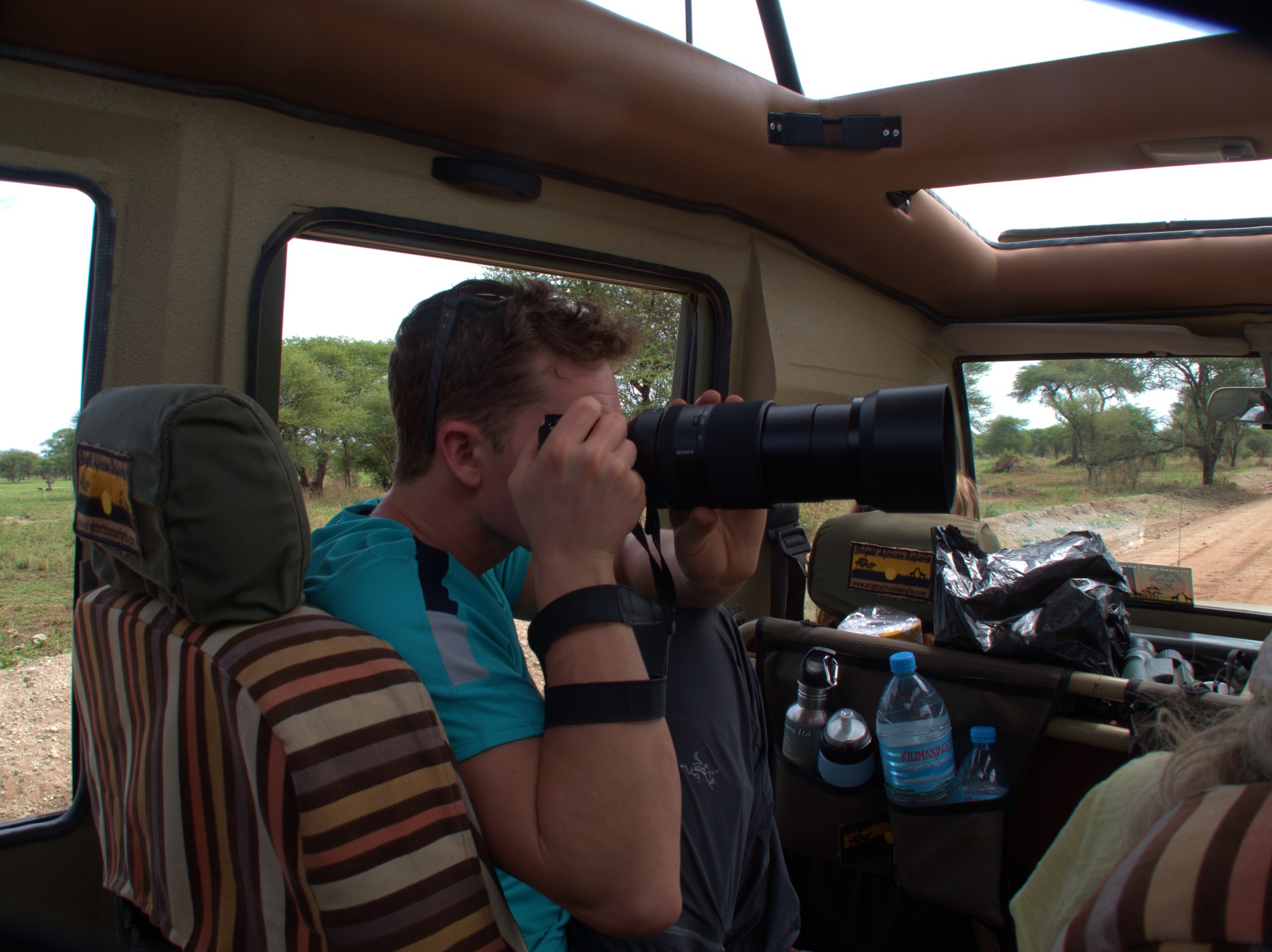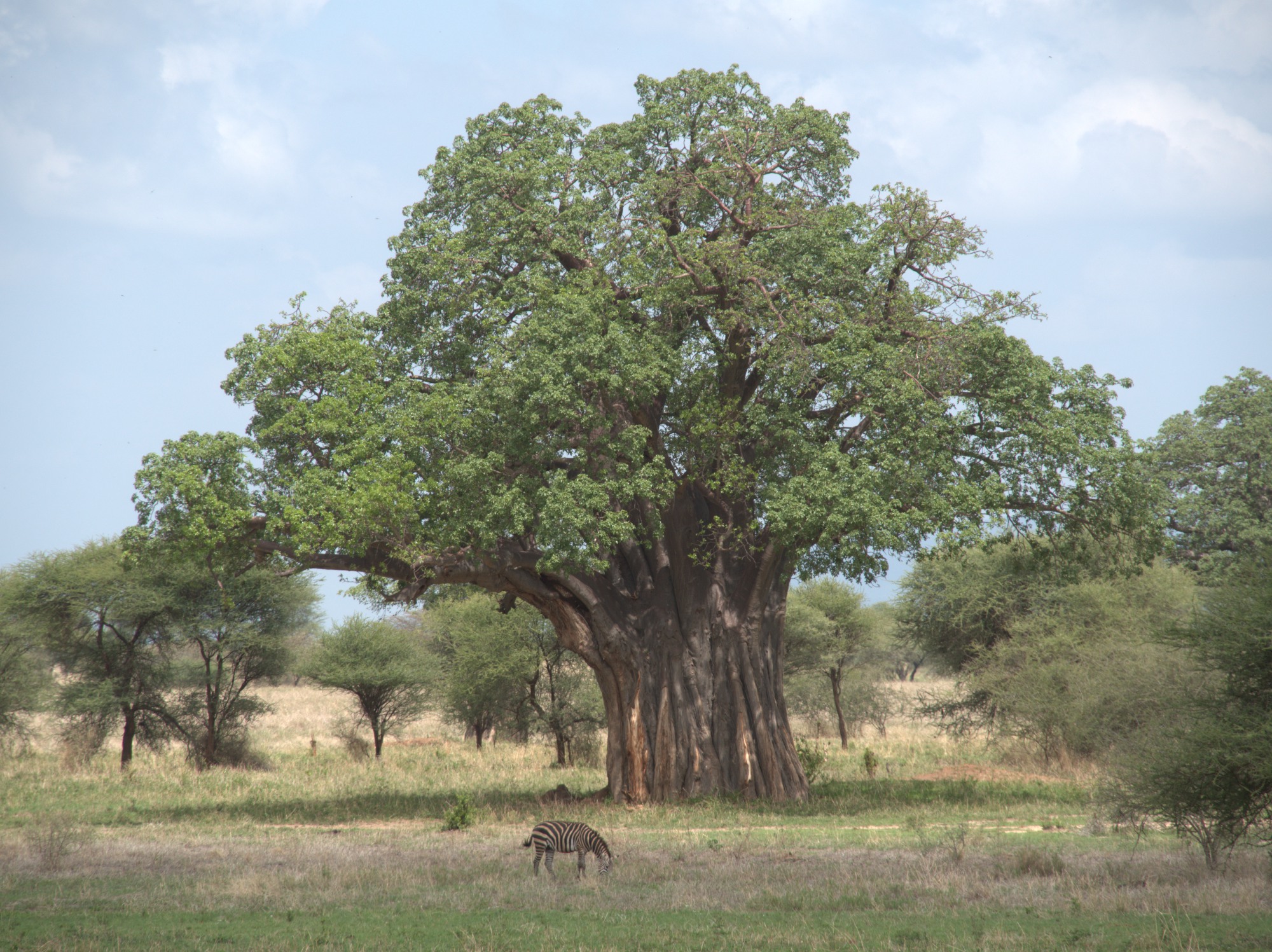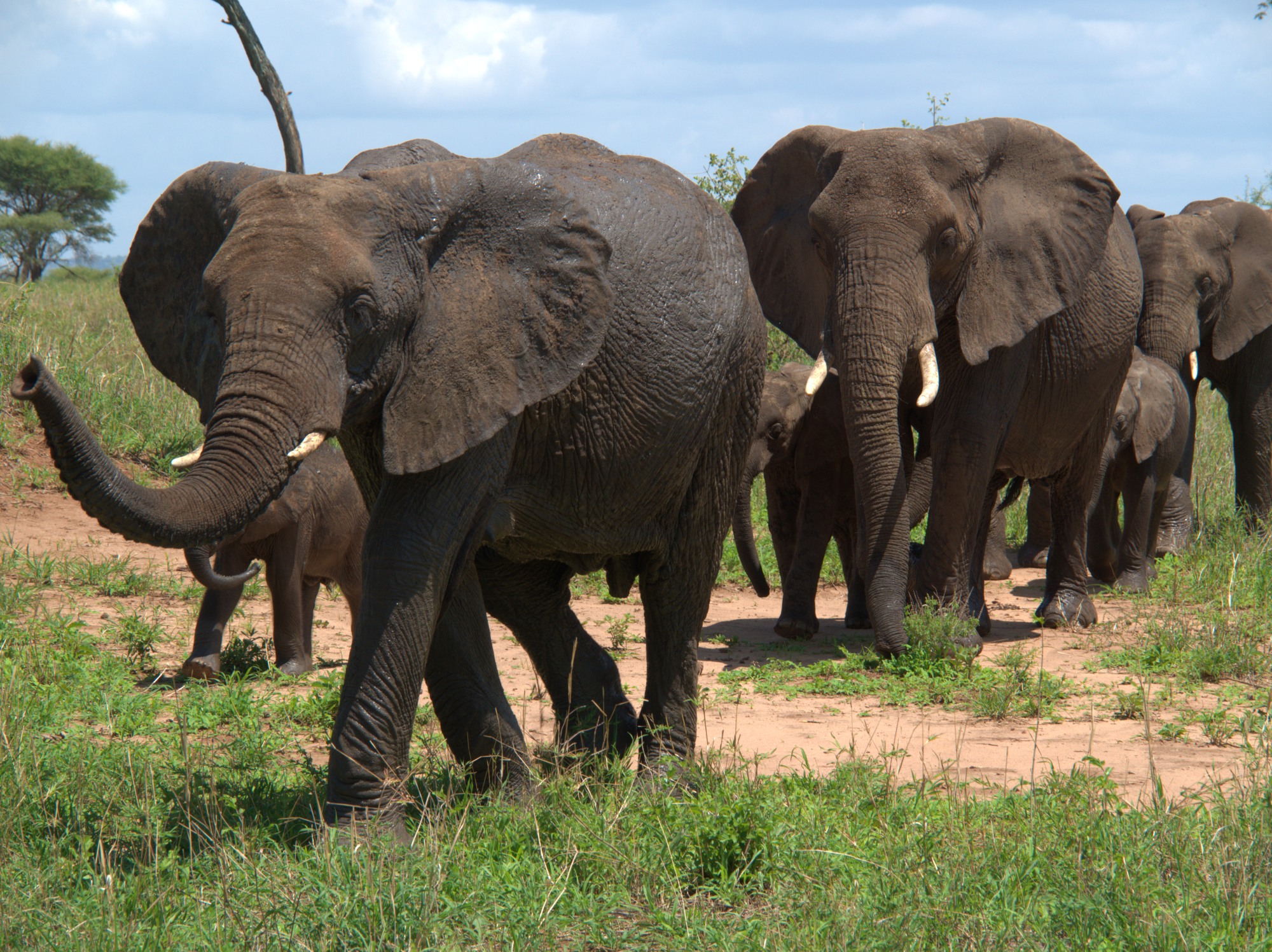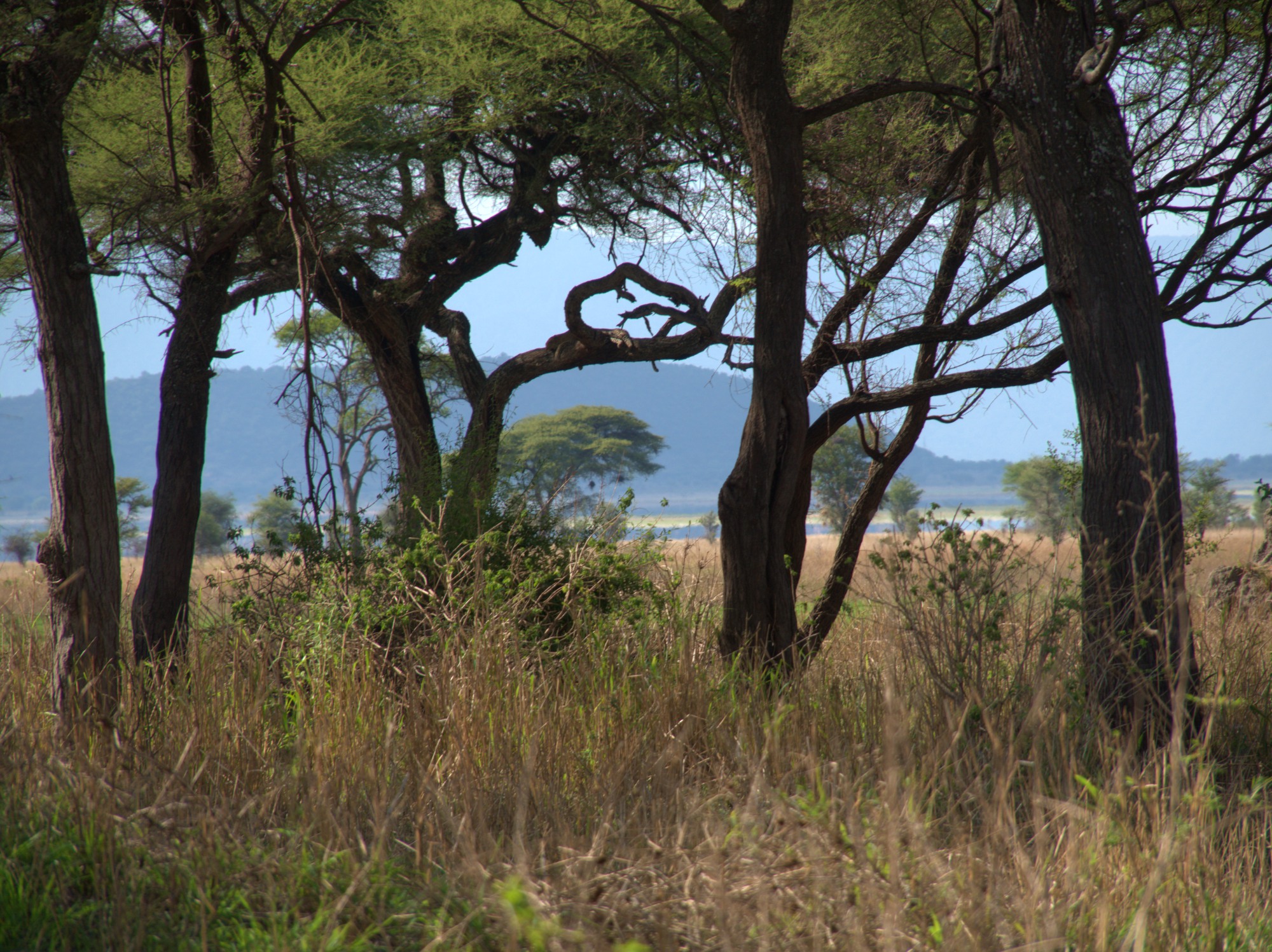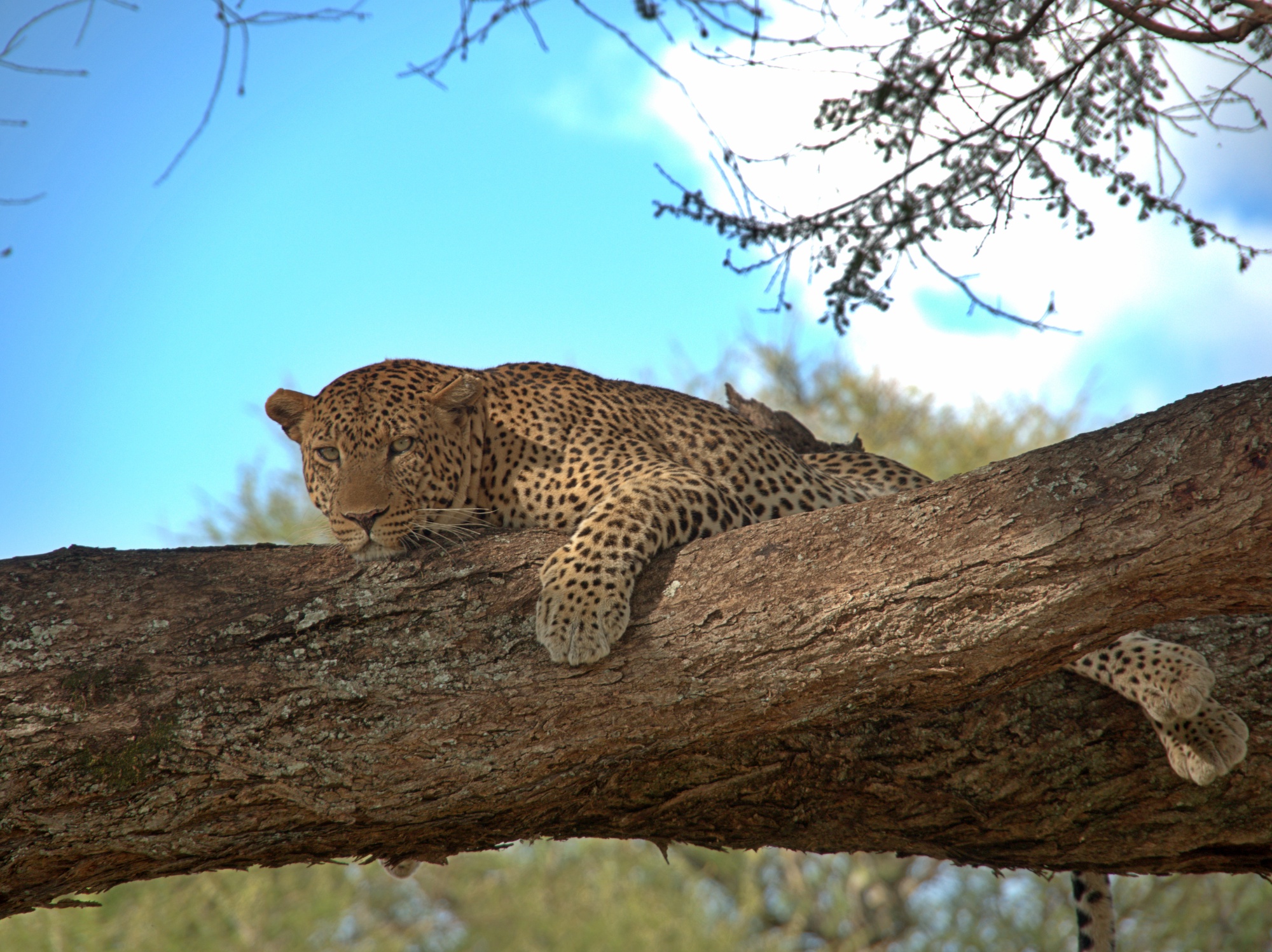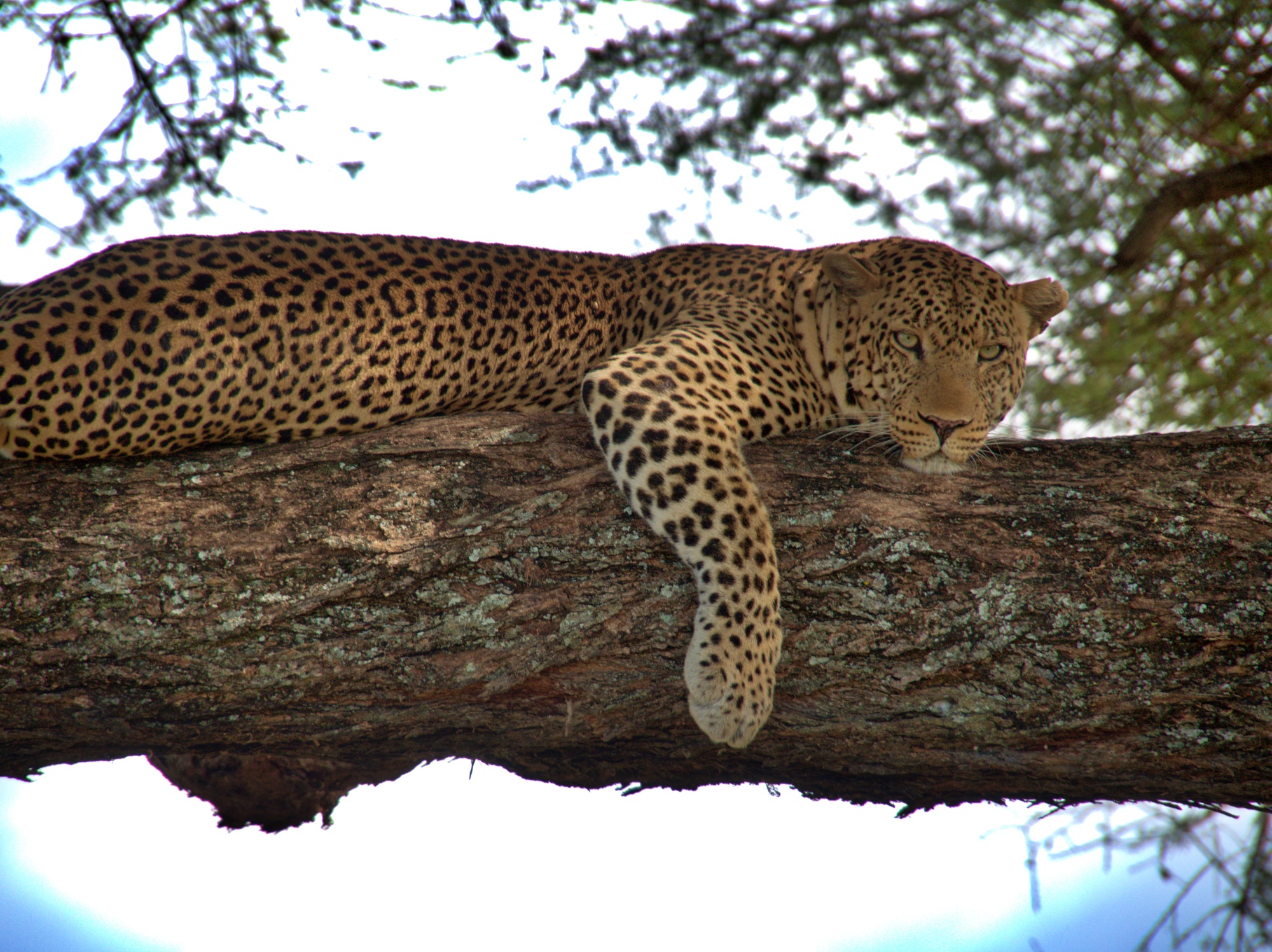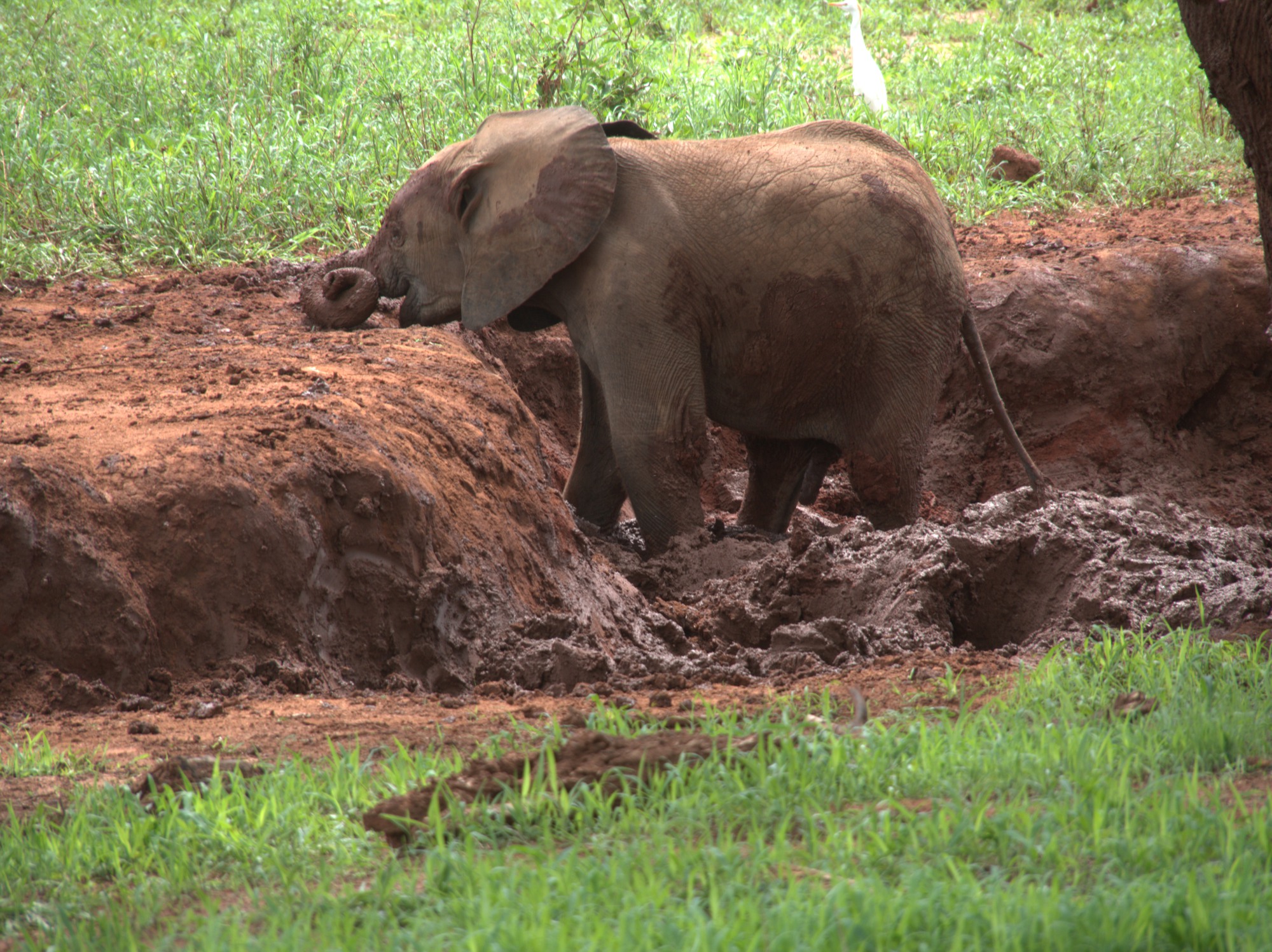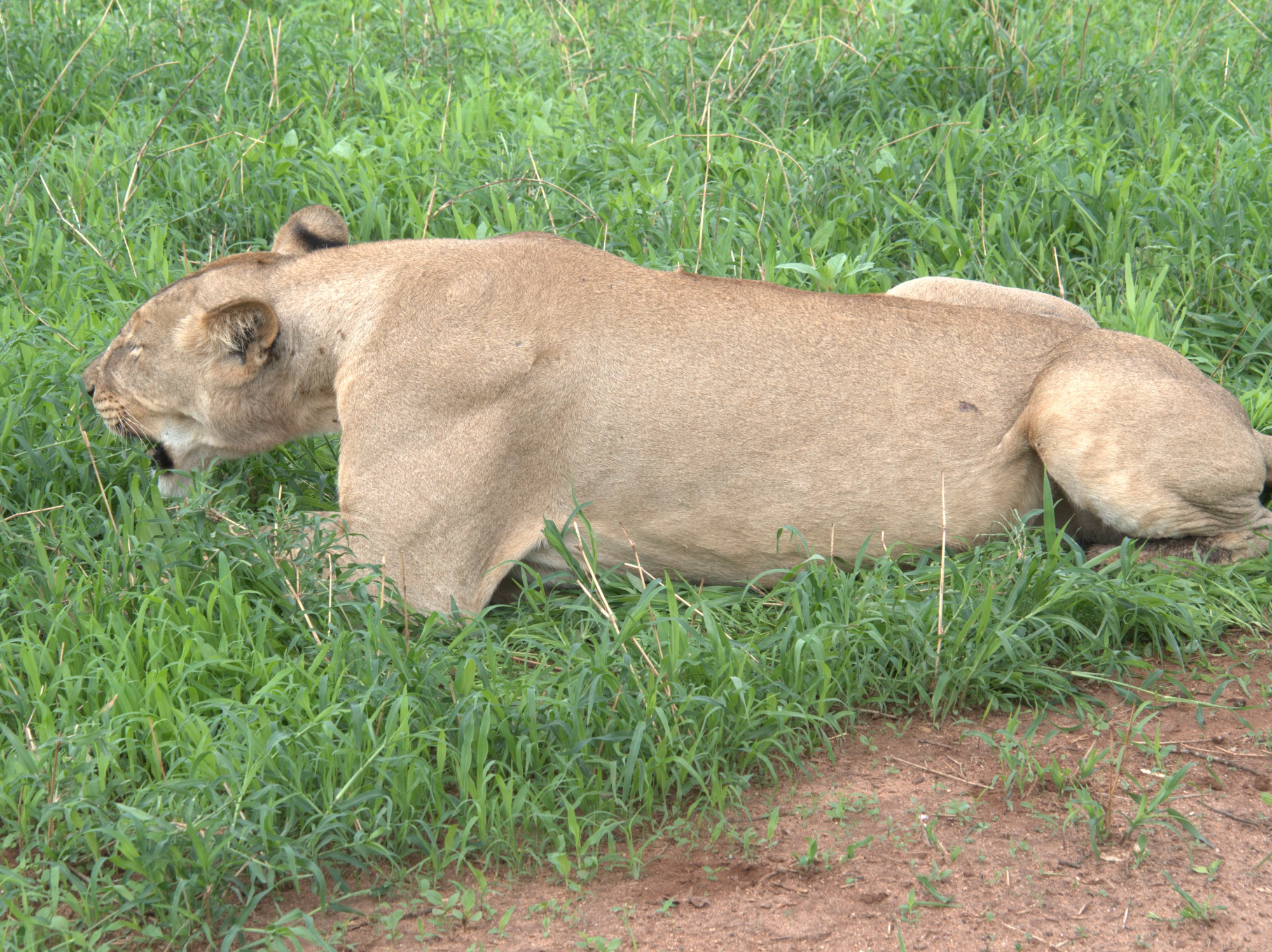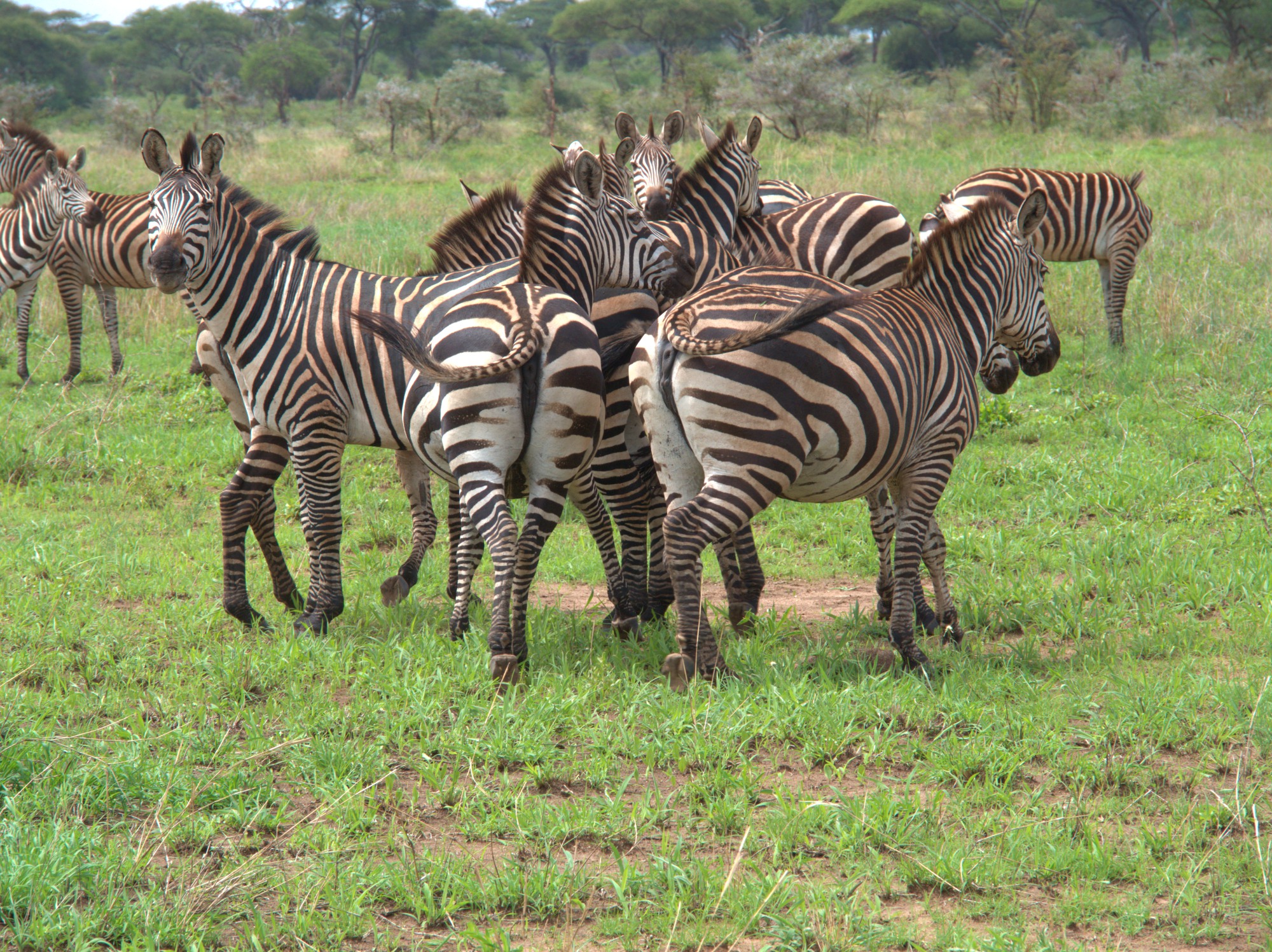 22/12/2018: Real Housewives of the Serengeti (Lion edition)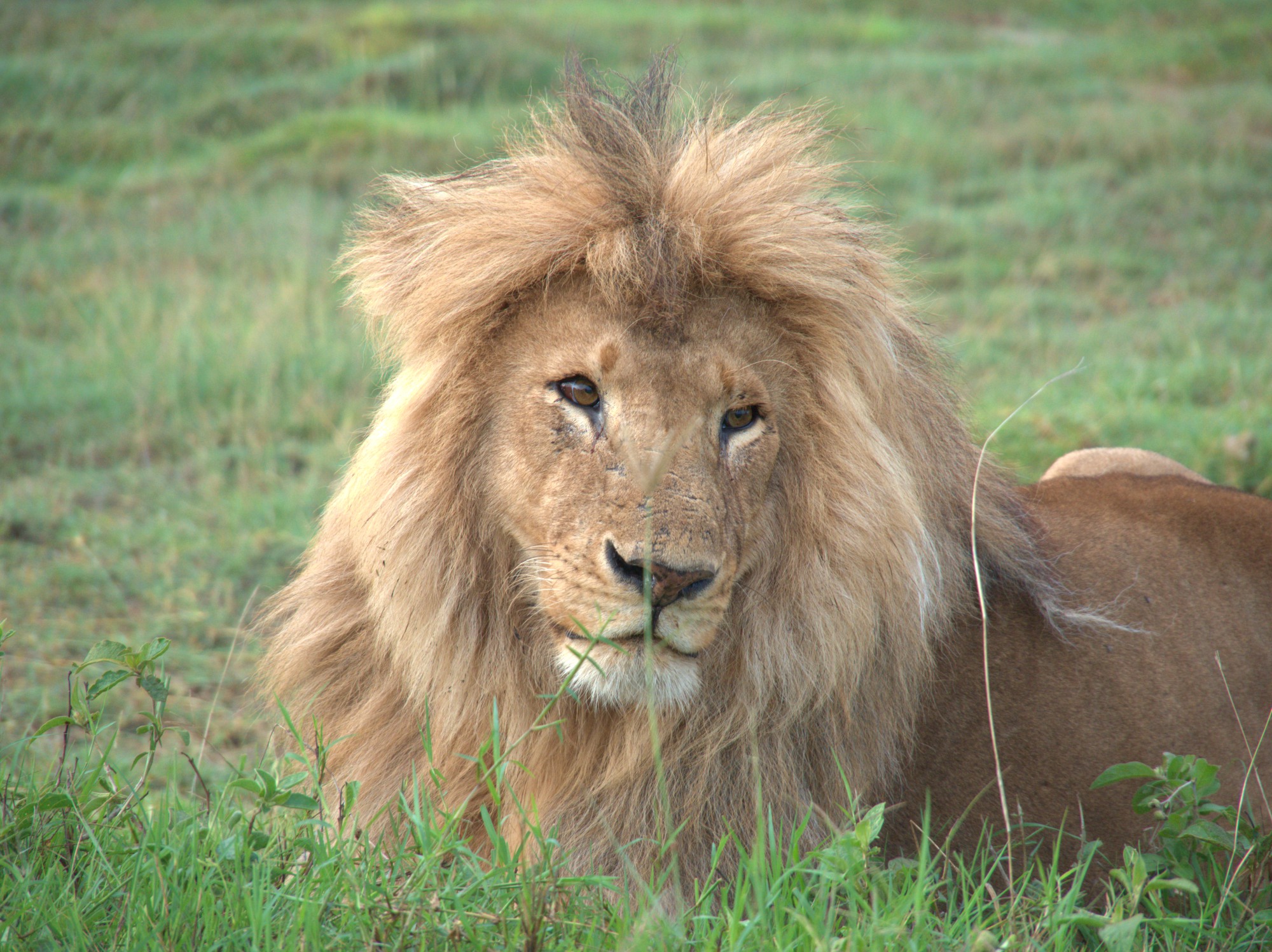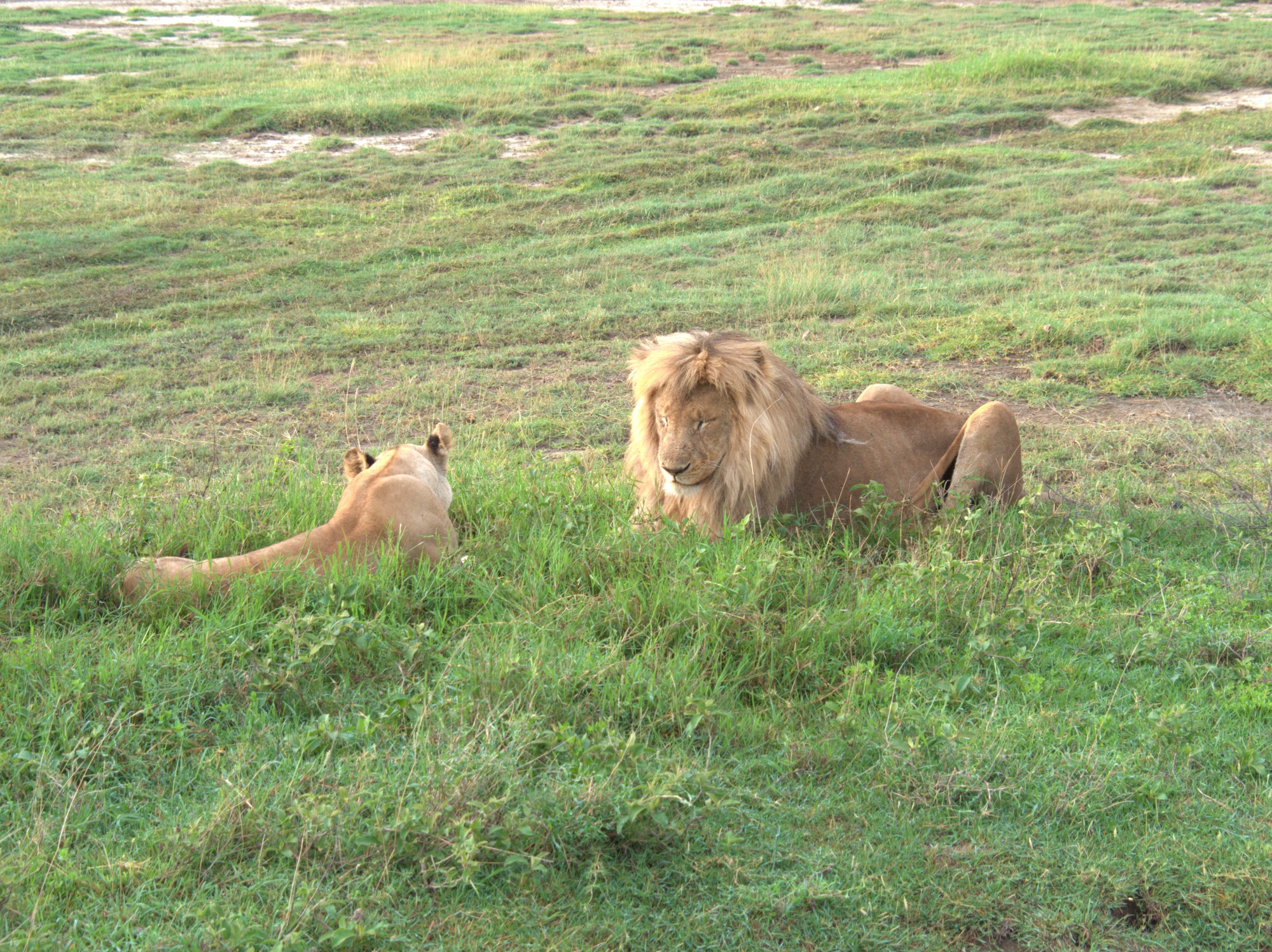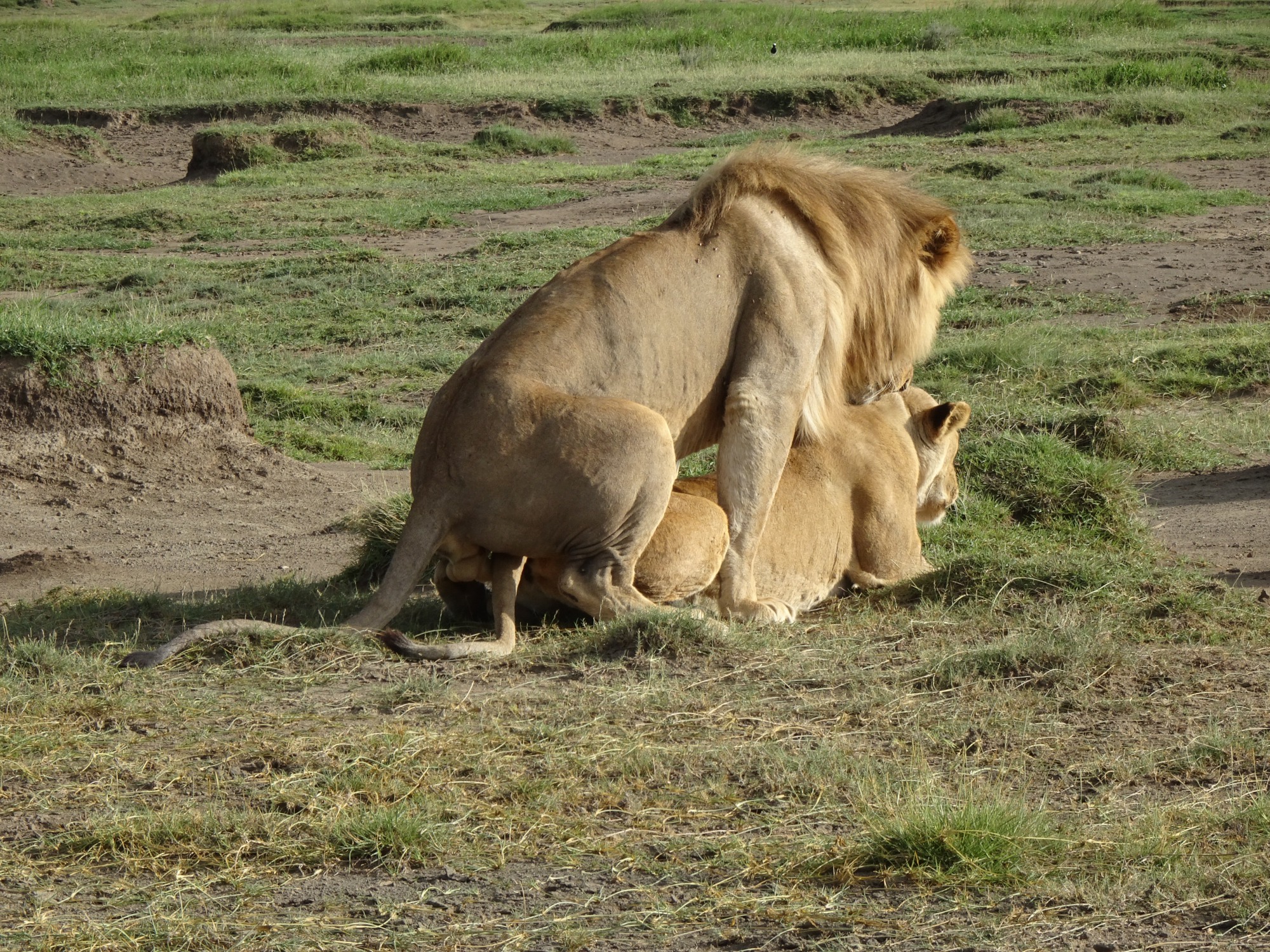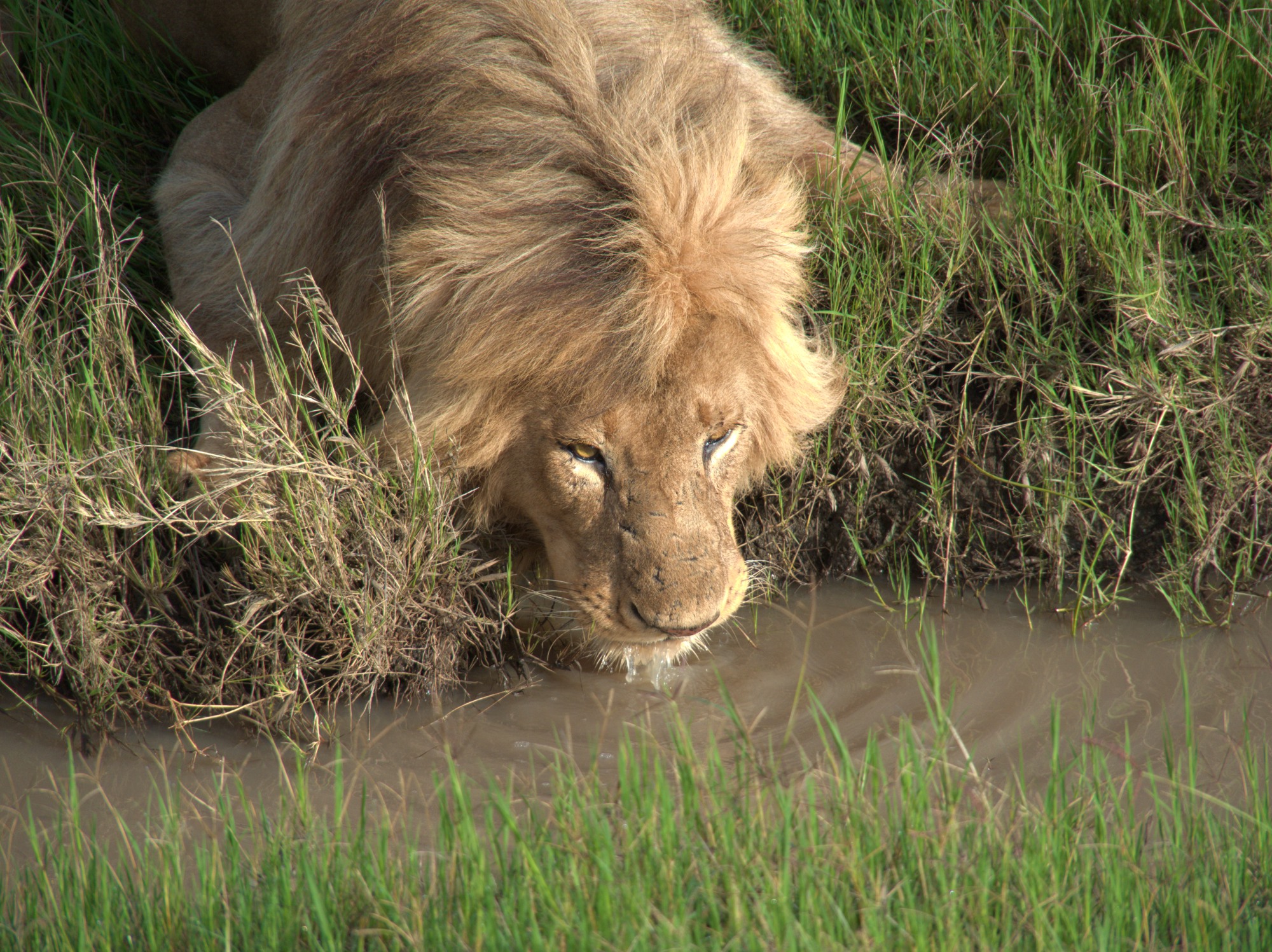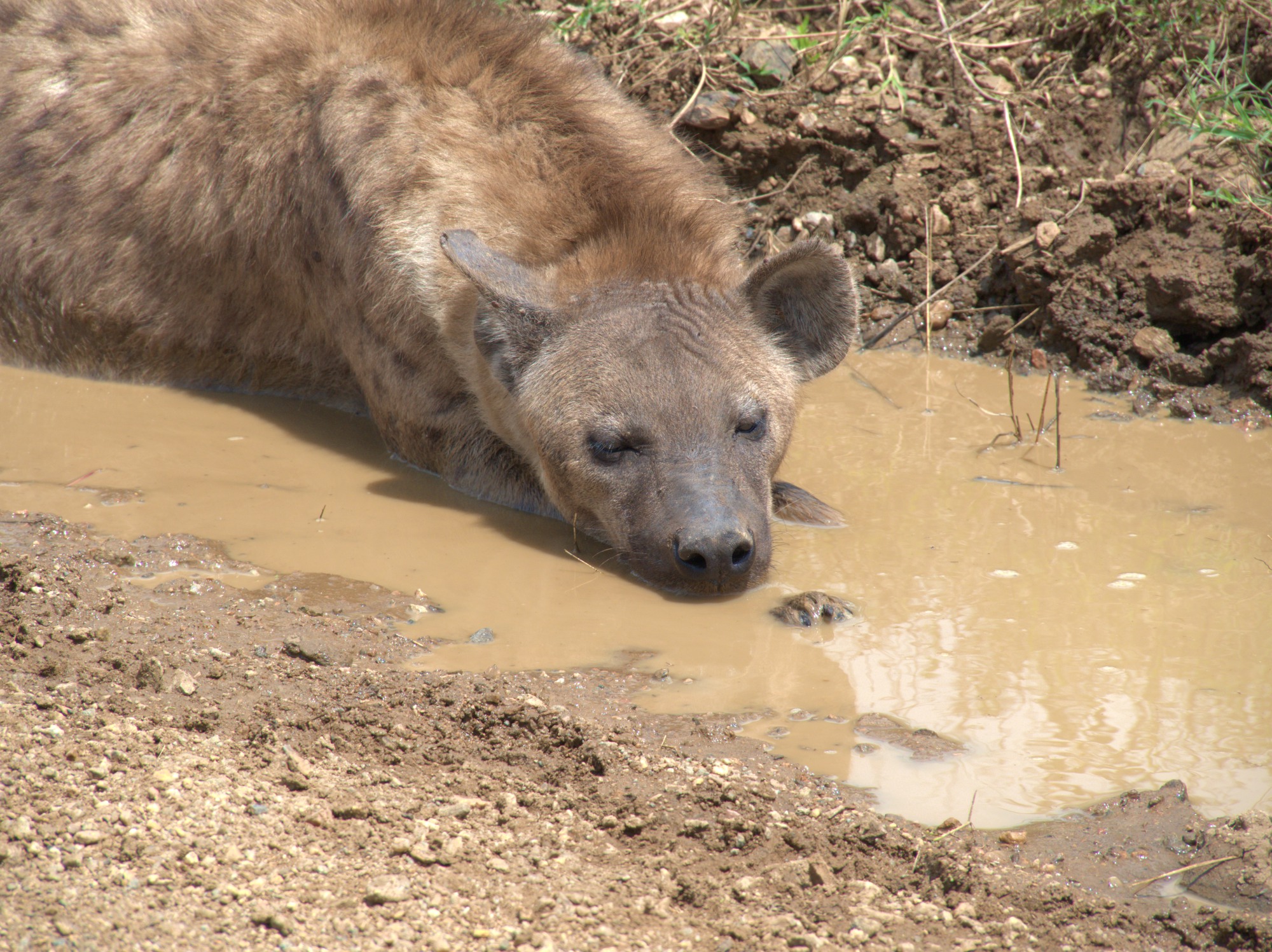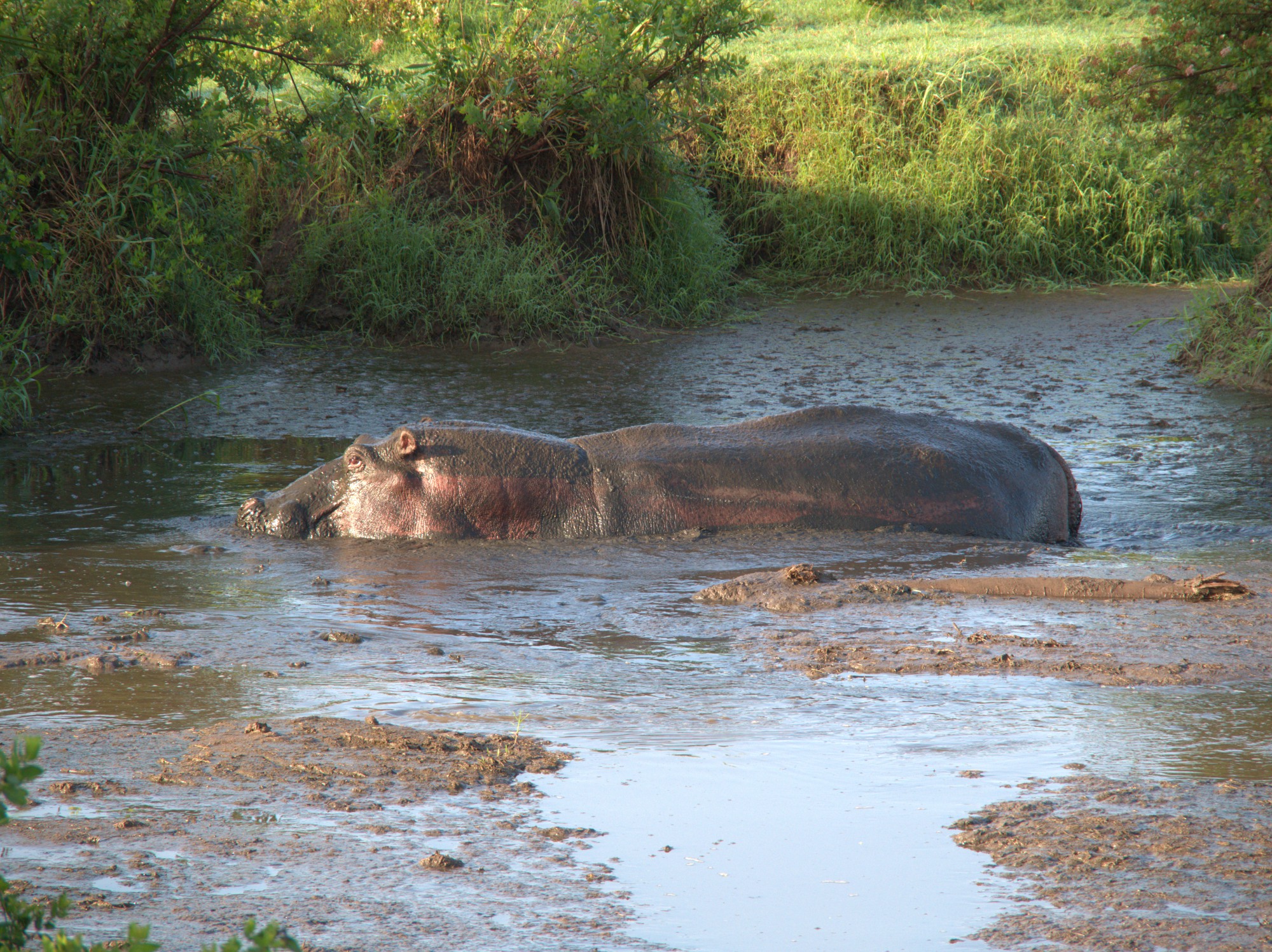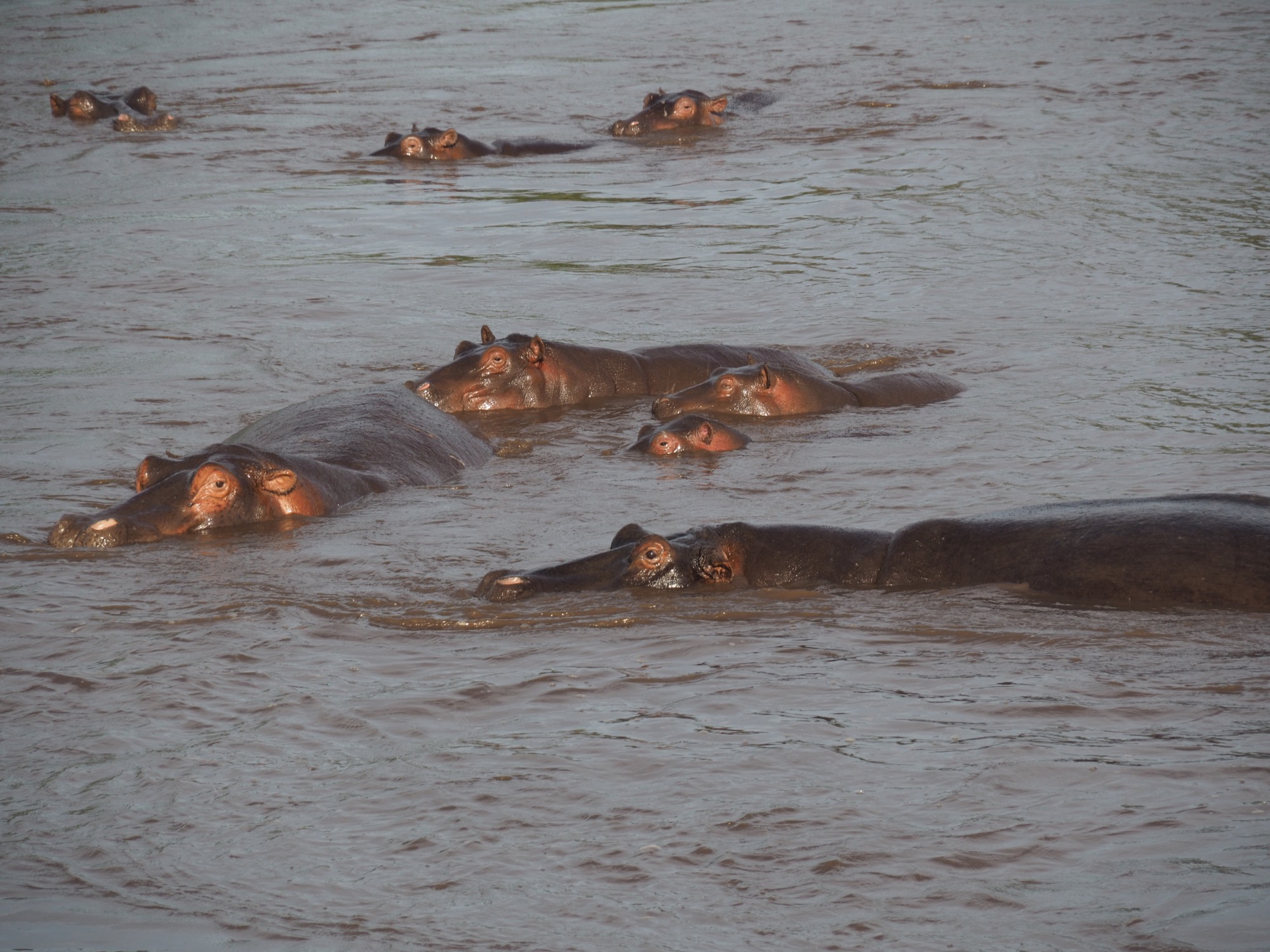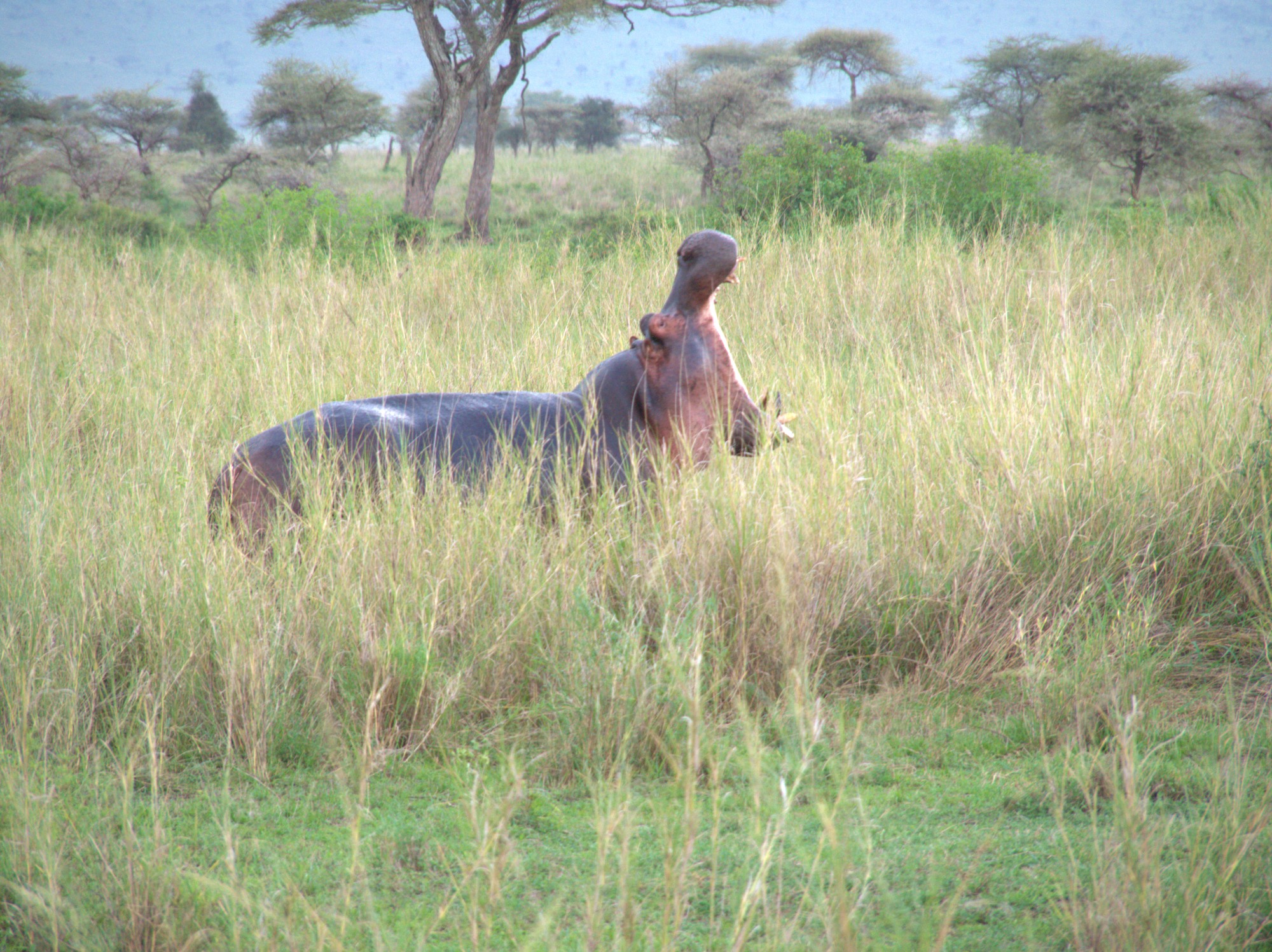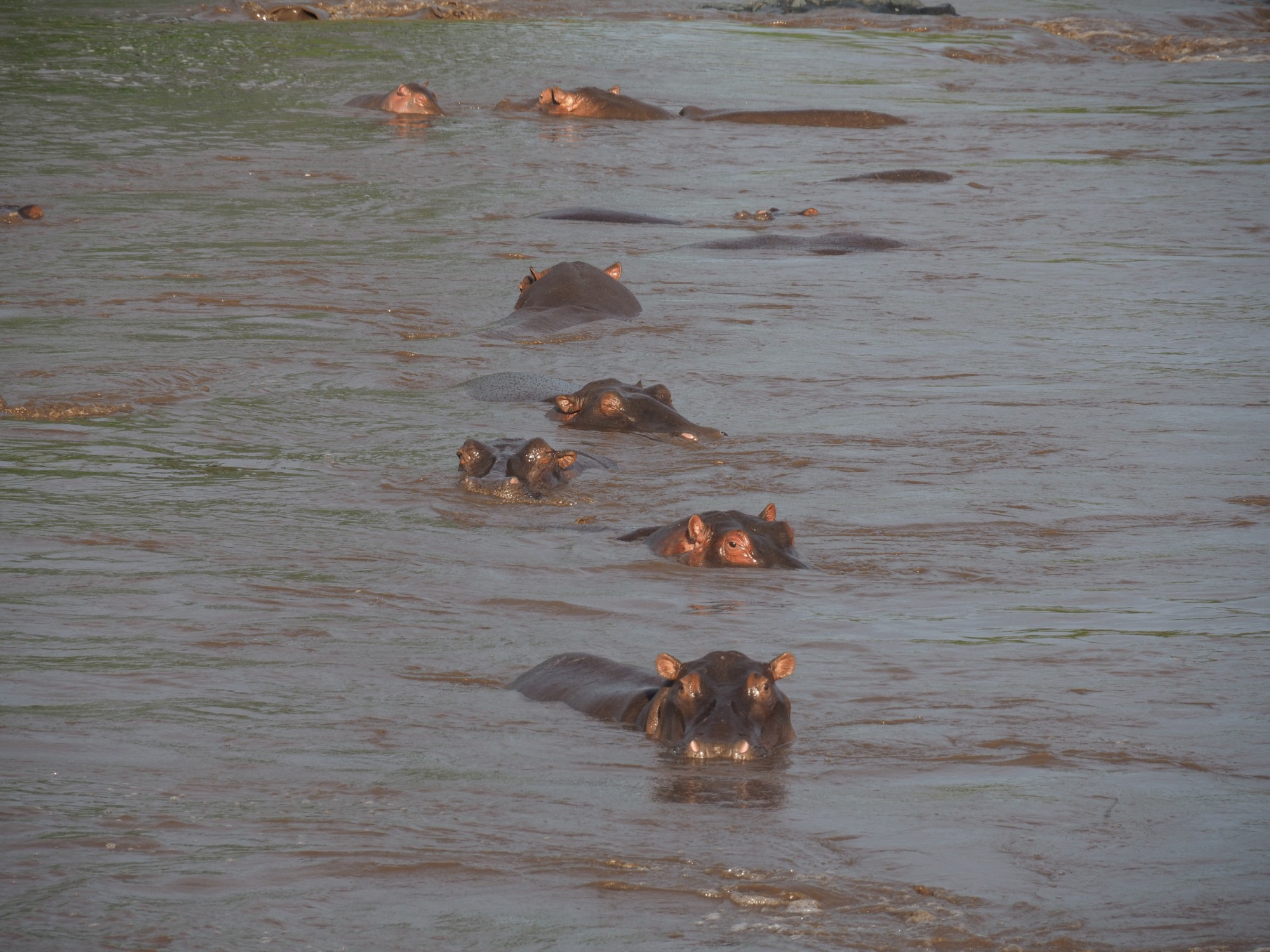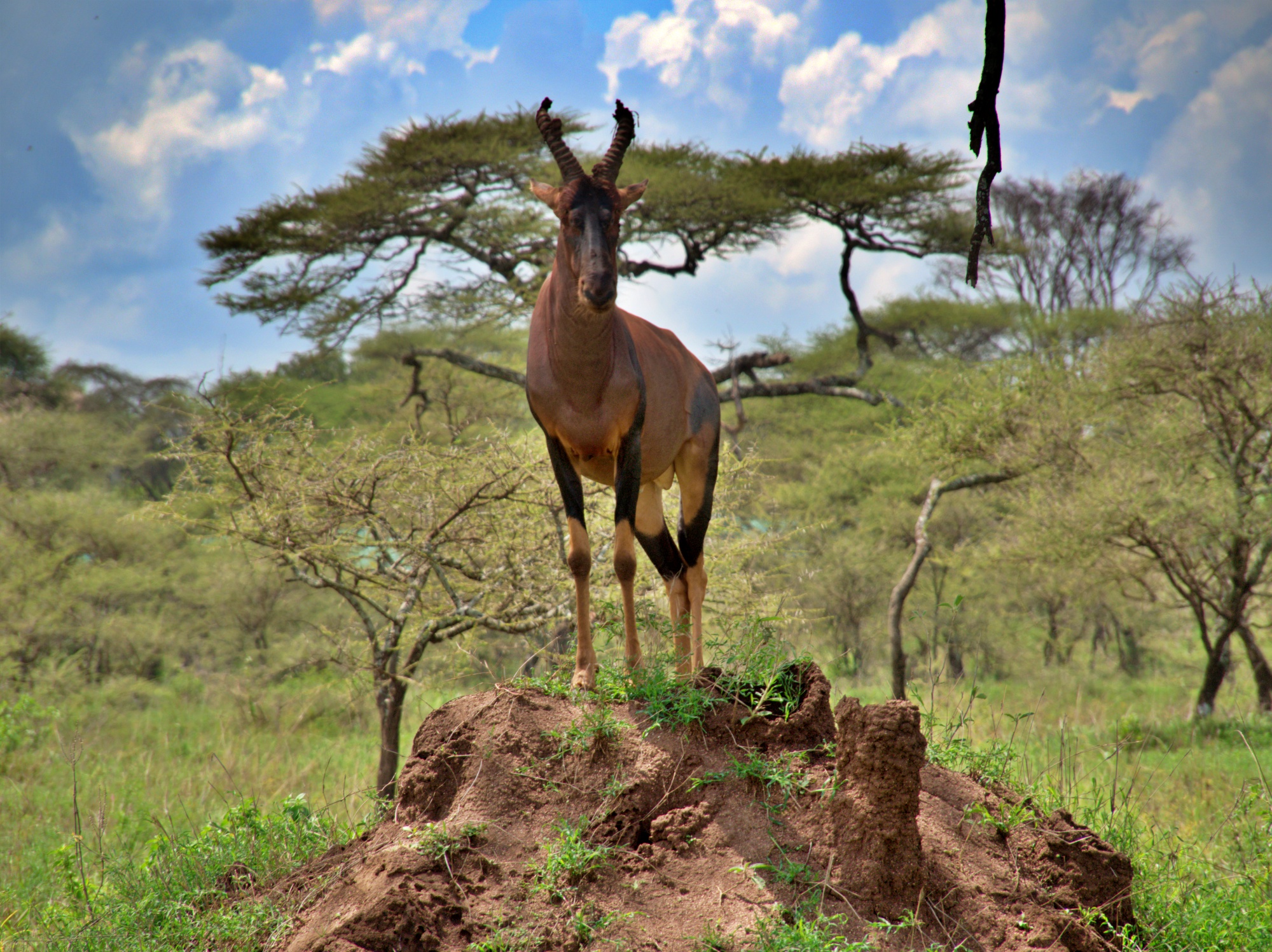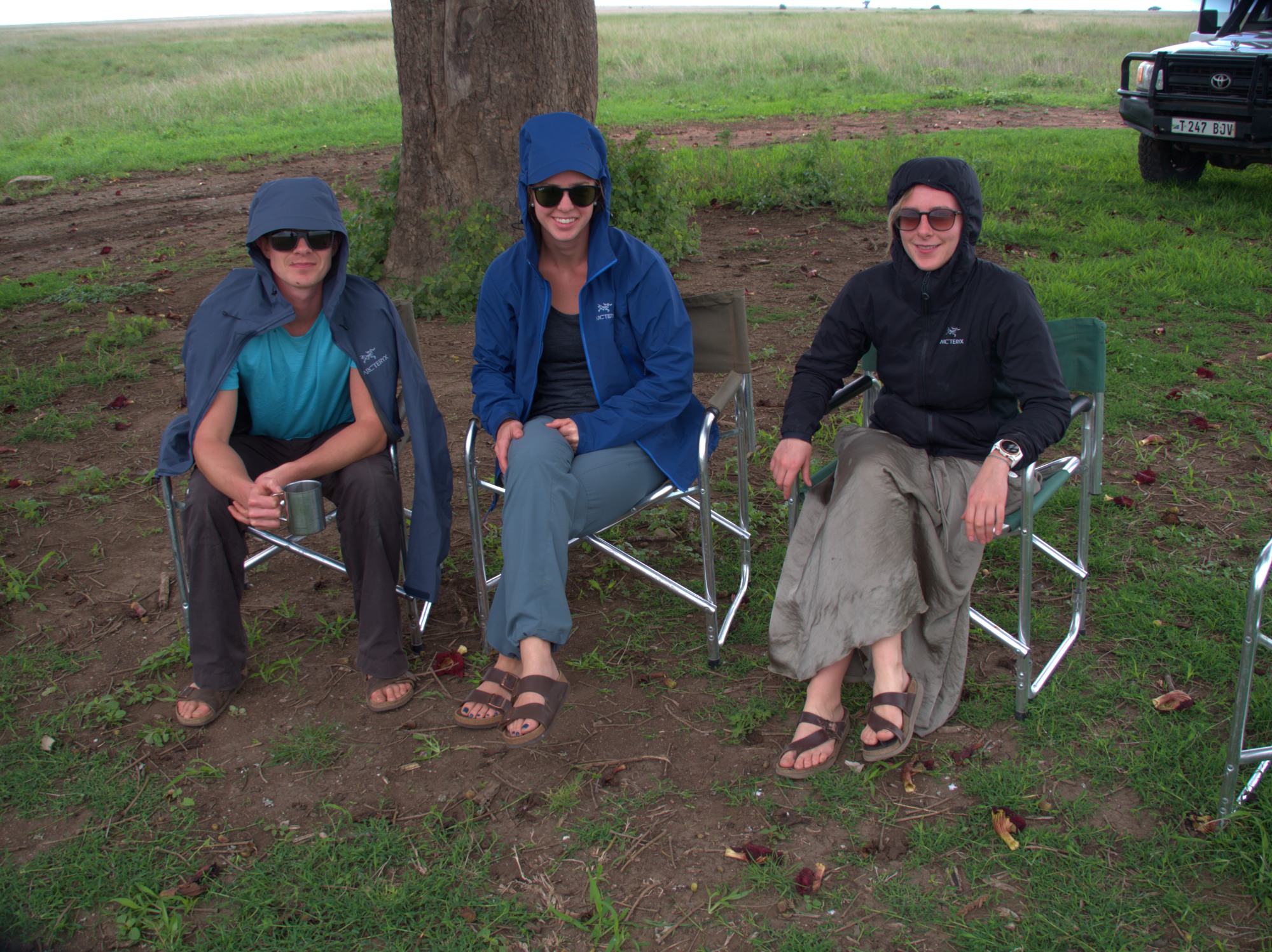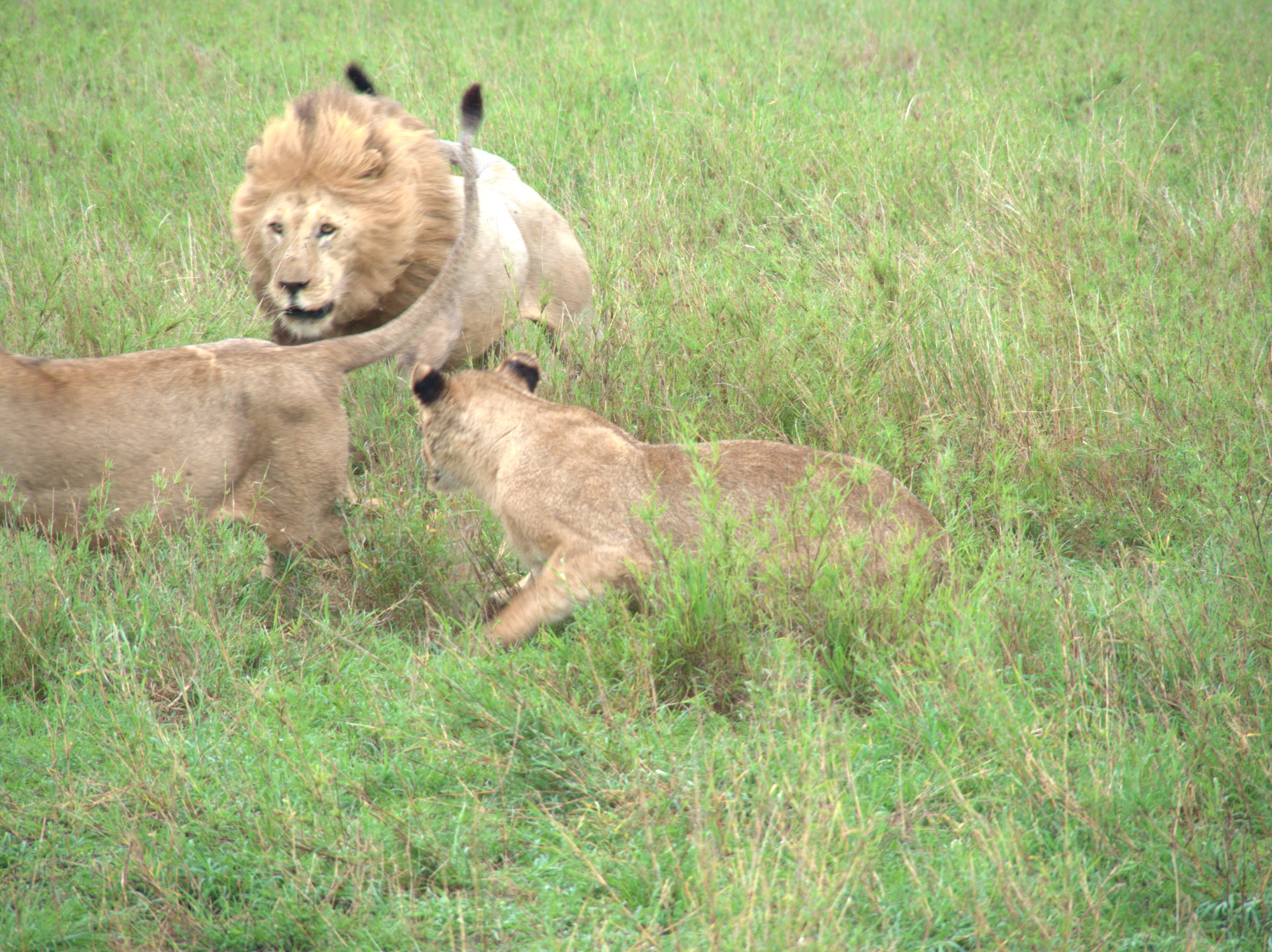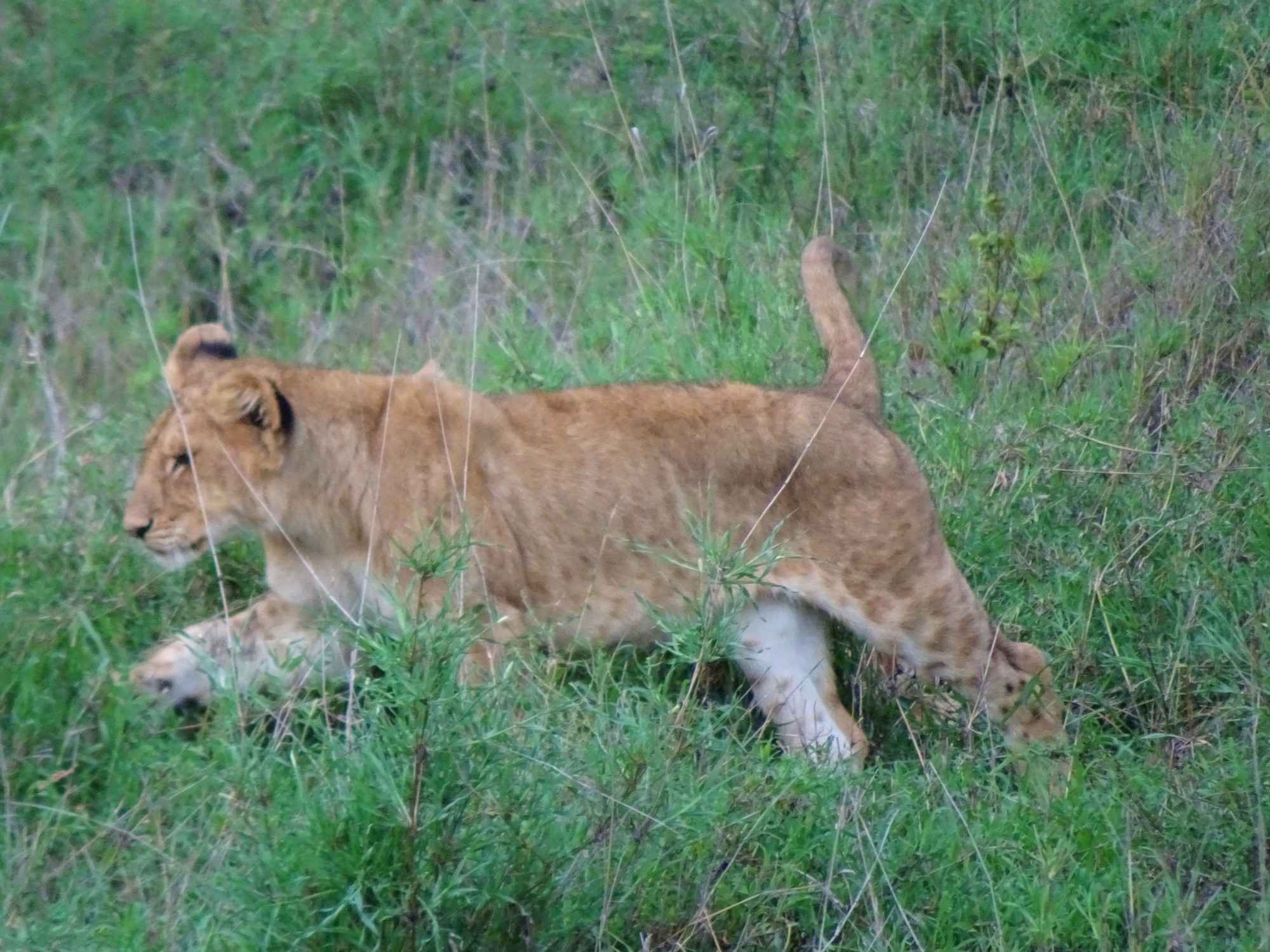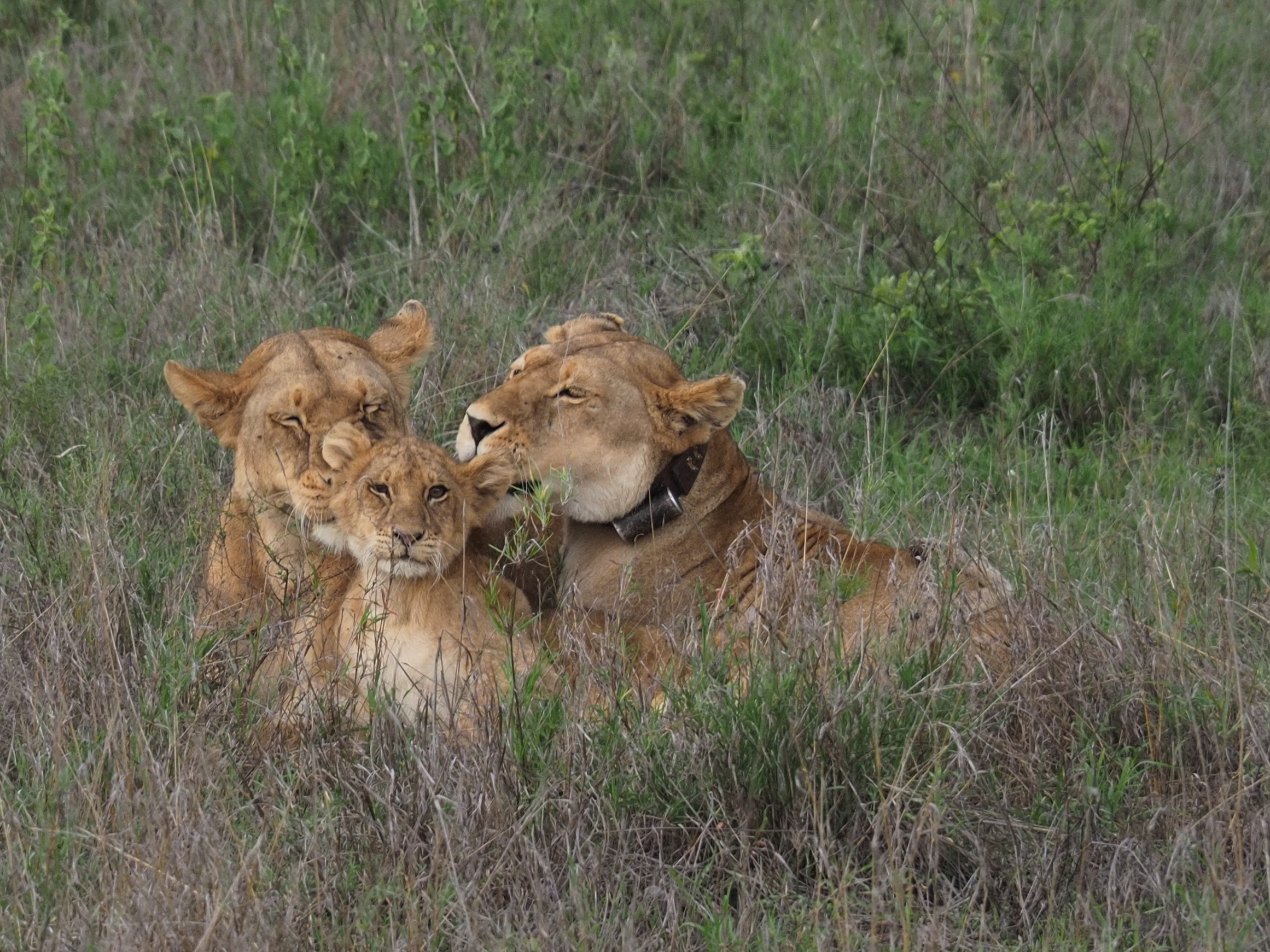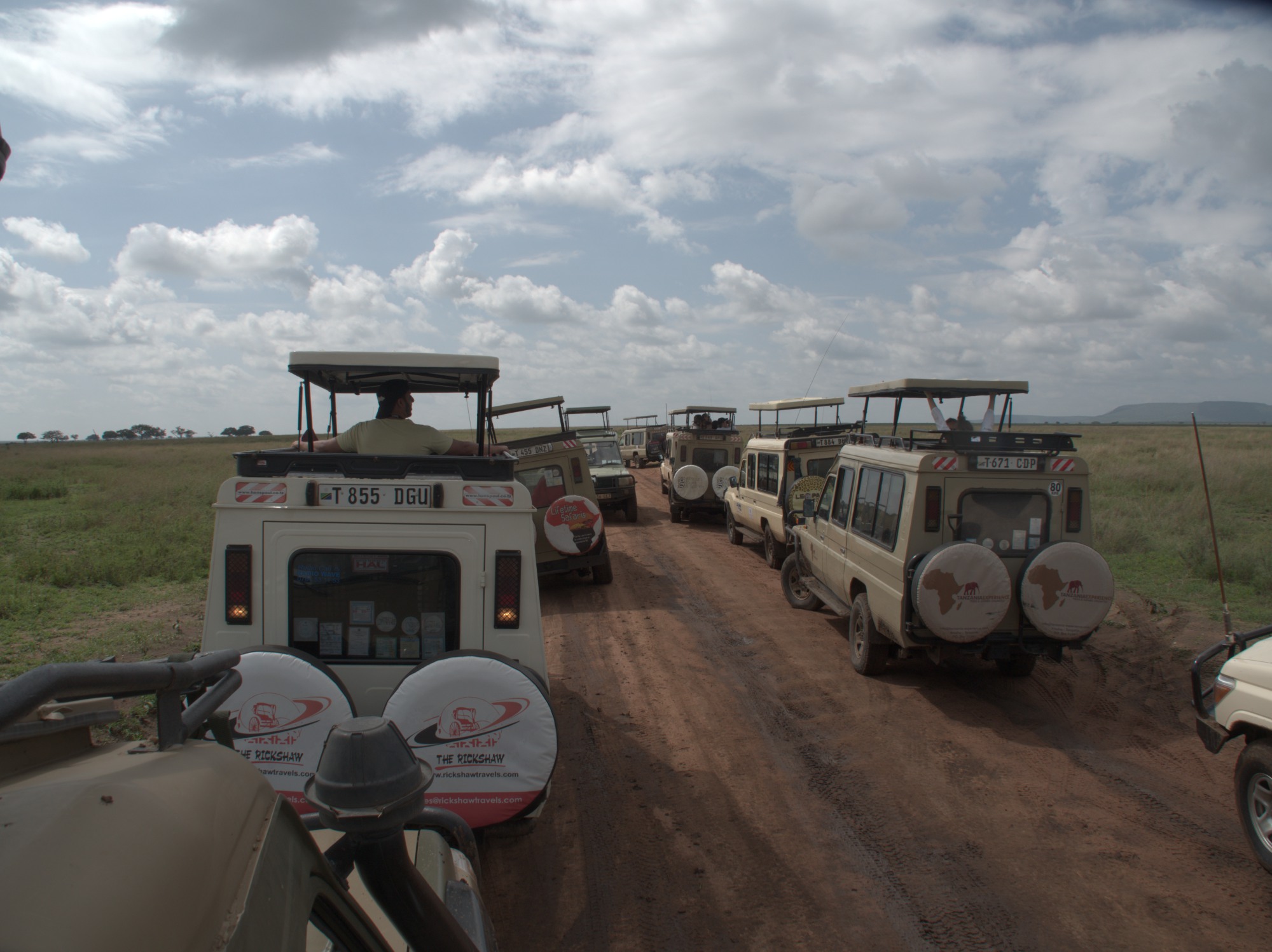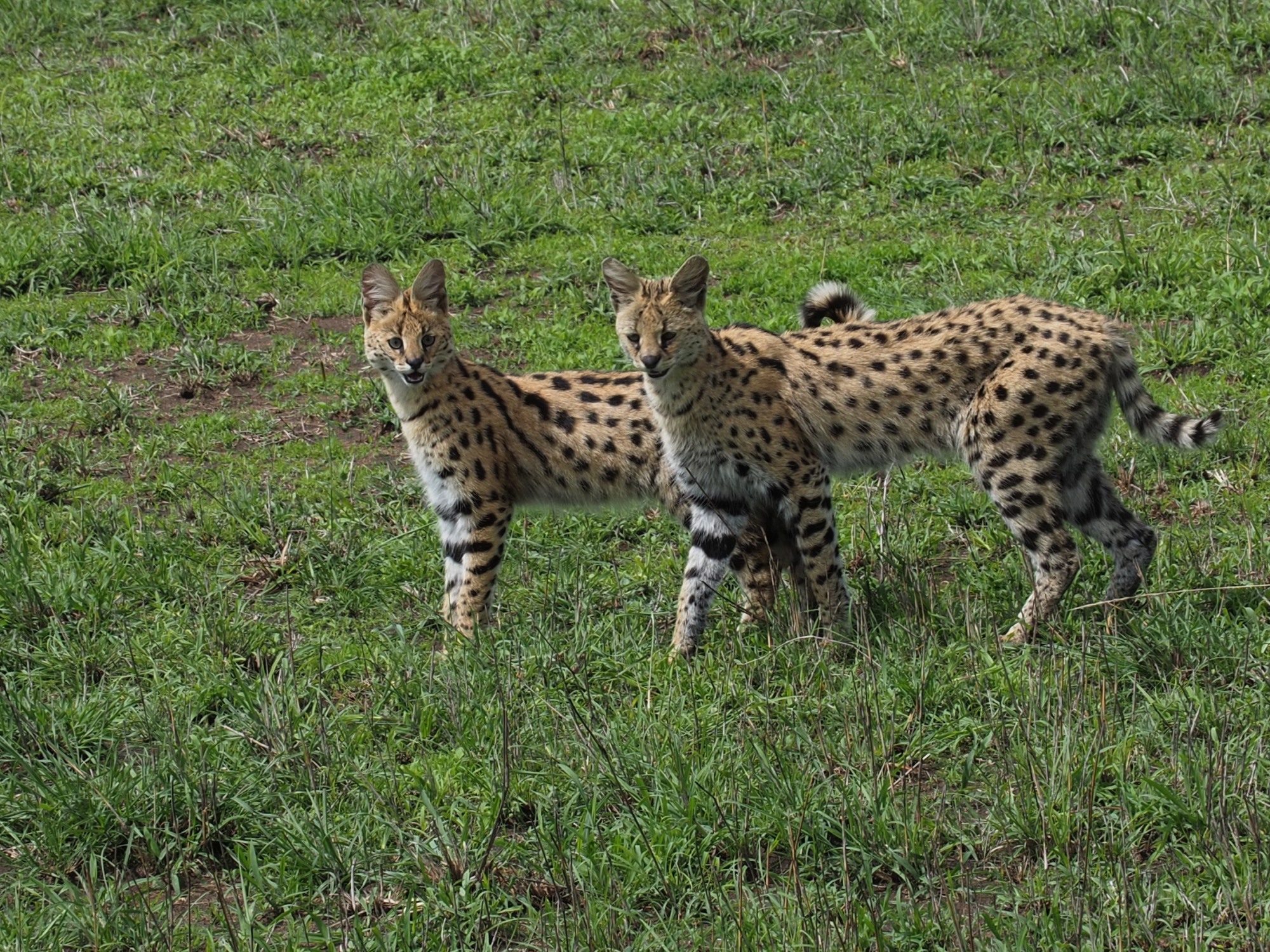 The 'happy couple', or so we thought
Hyena ralaxing in a mud puddle
James Bond would escape by running on the hippos
It's not cold. There's too many flies!
Life doesn't get better than this
Game spotting is easy: Just look for the other vehicles!
Serval Cats - this mother and kitten are about the same size as our siamese cats were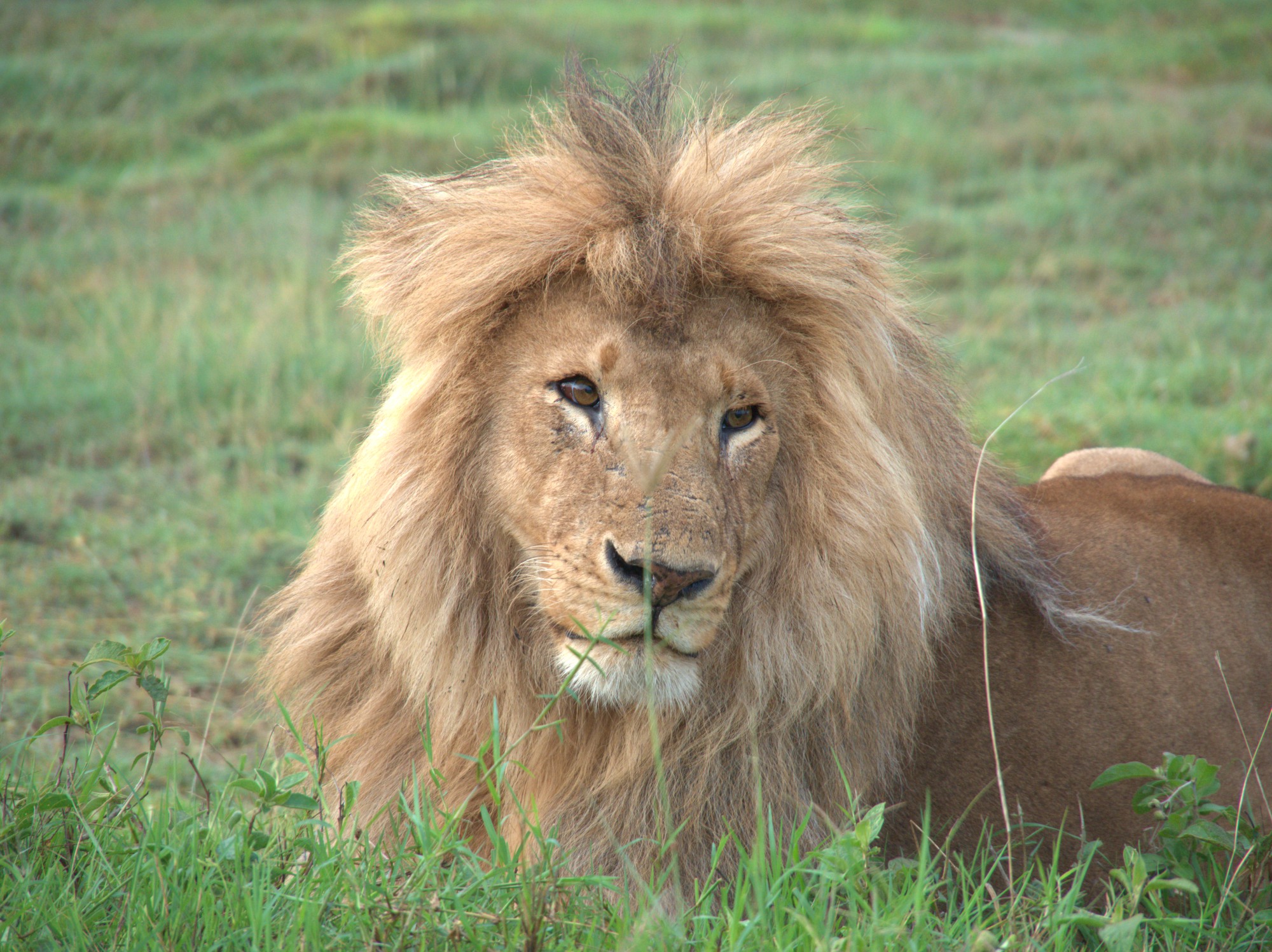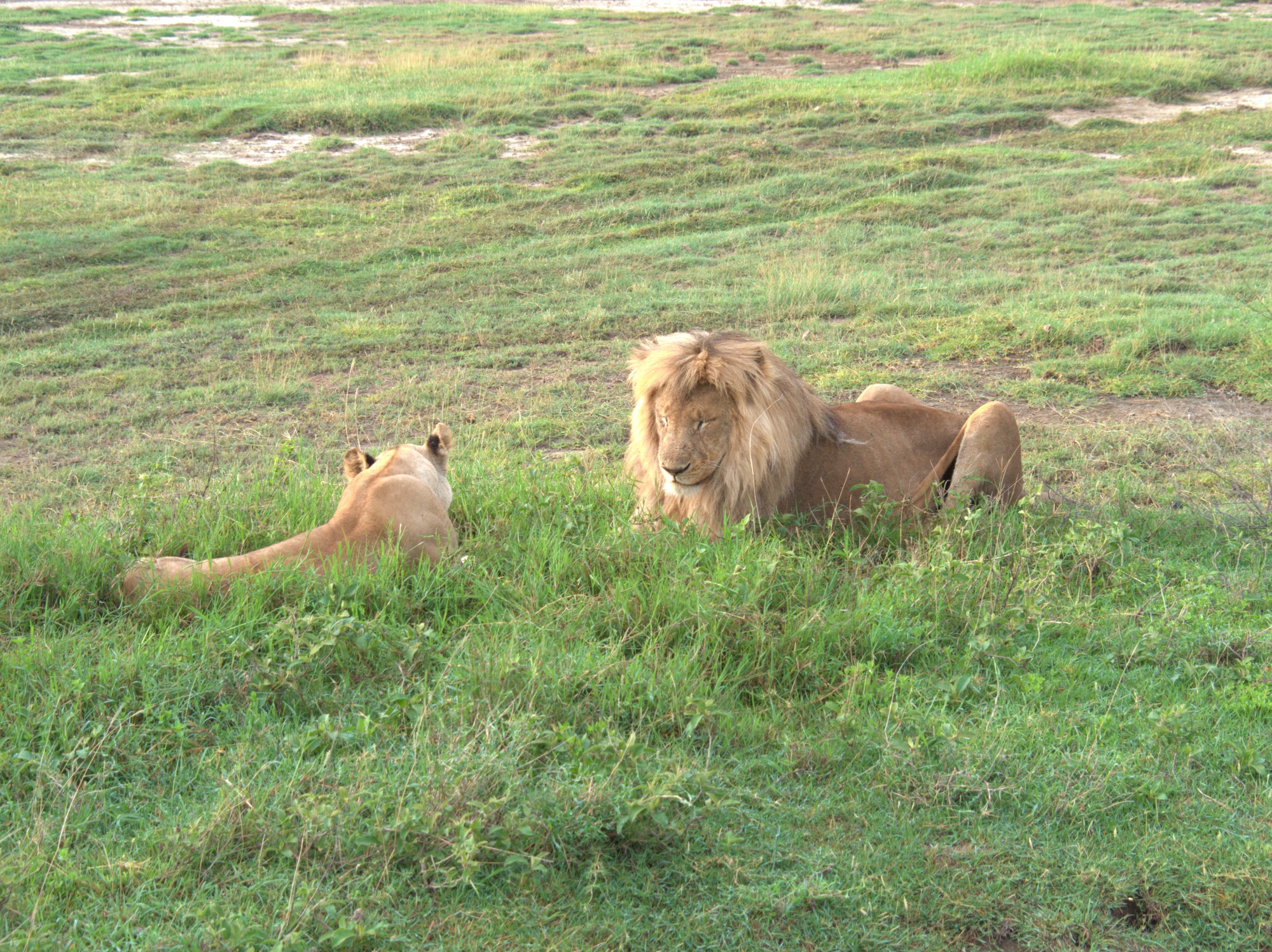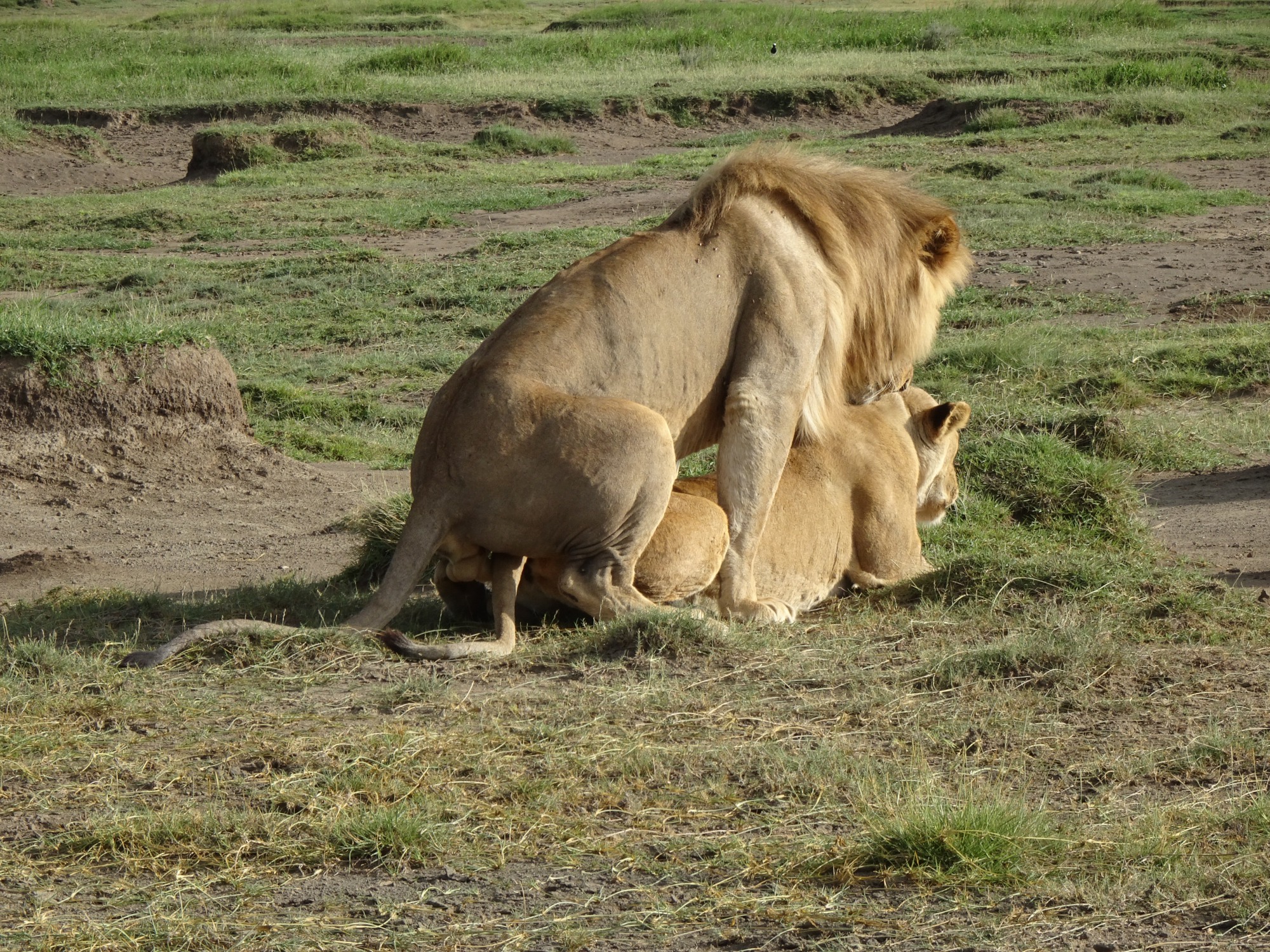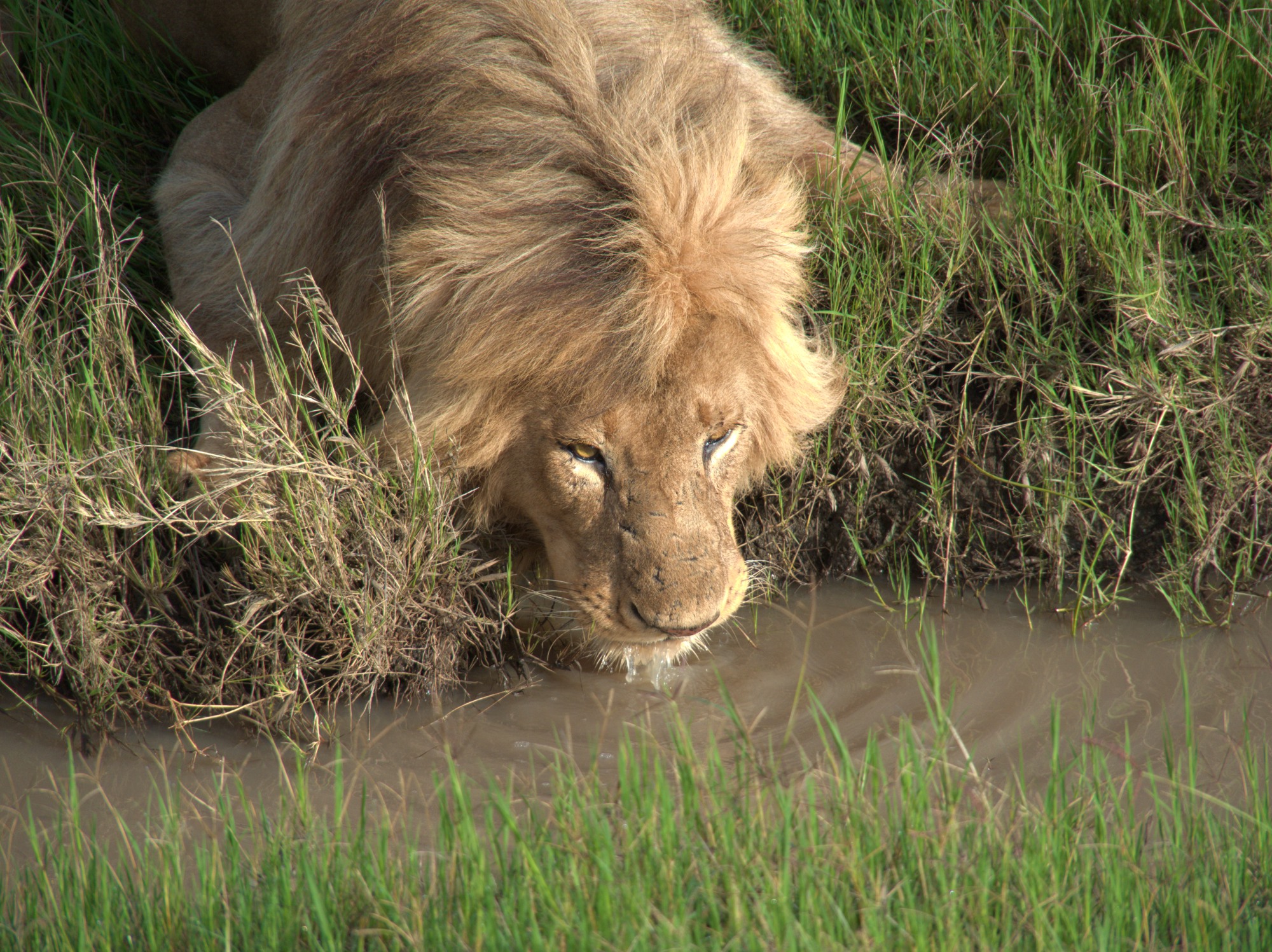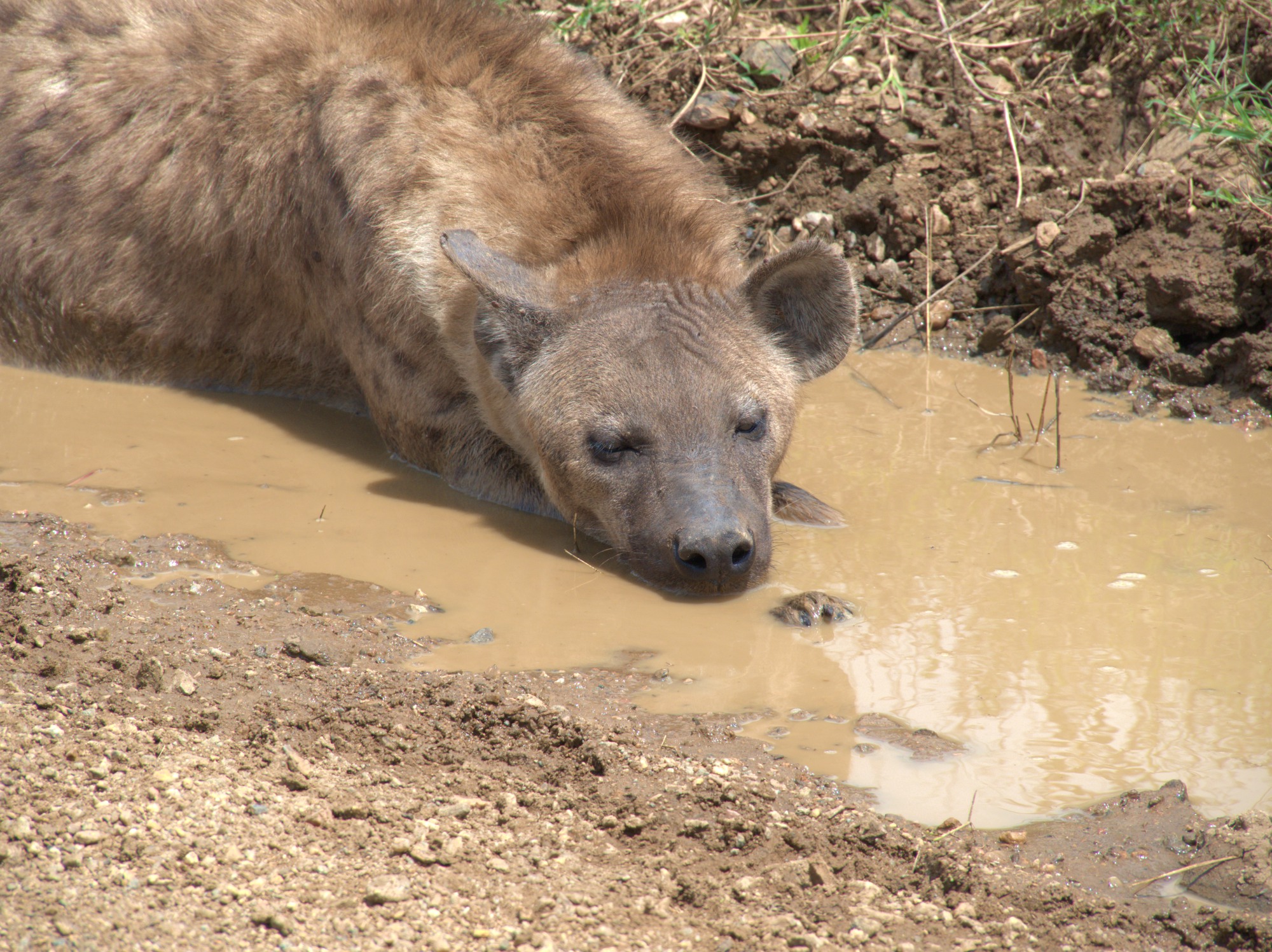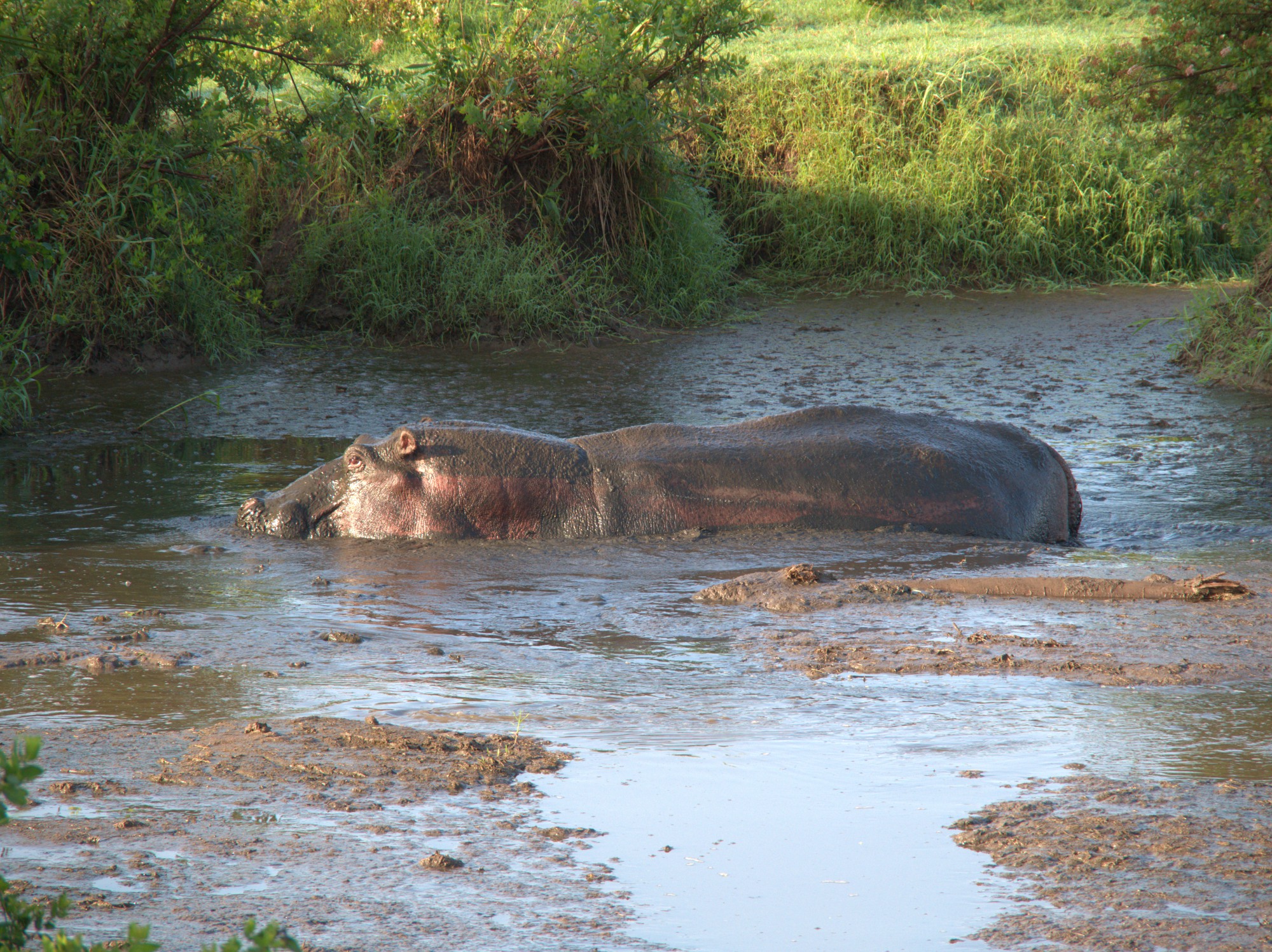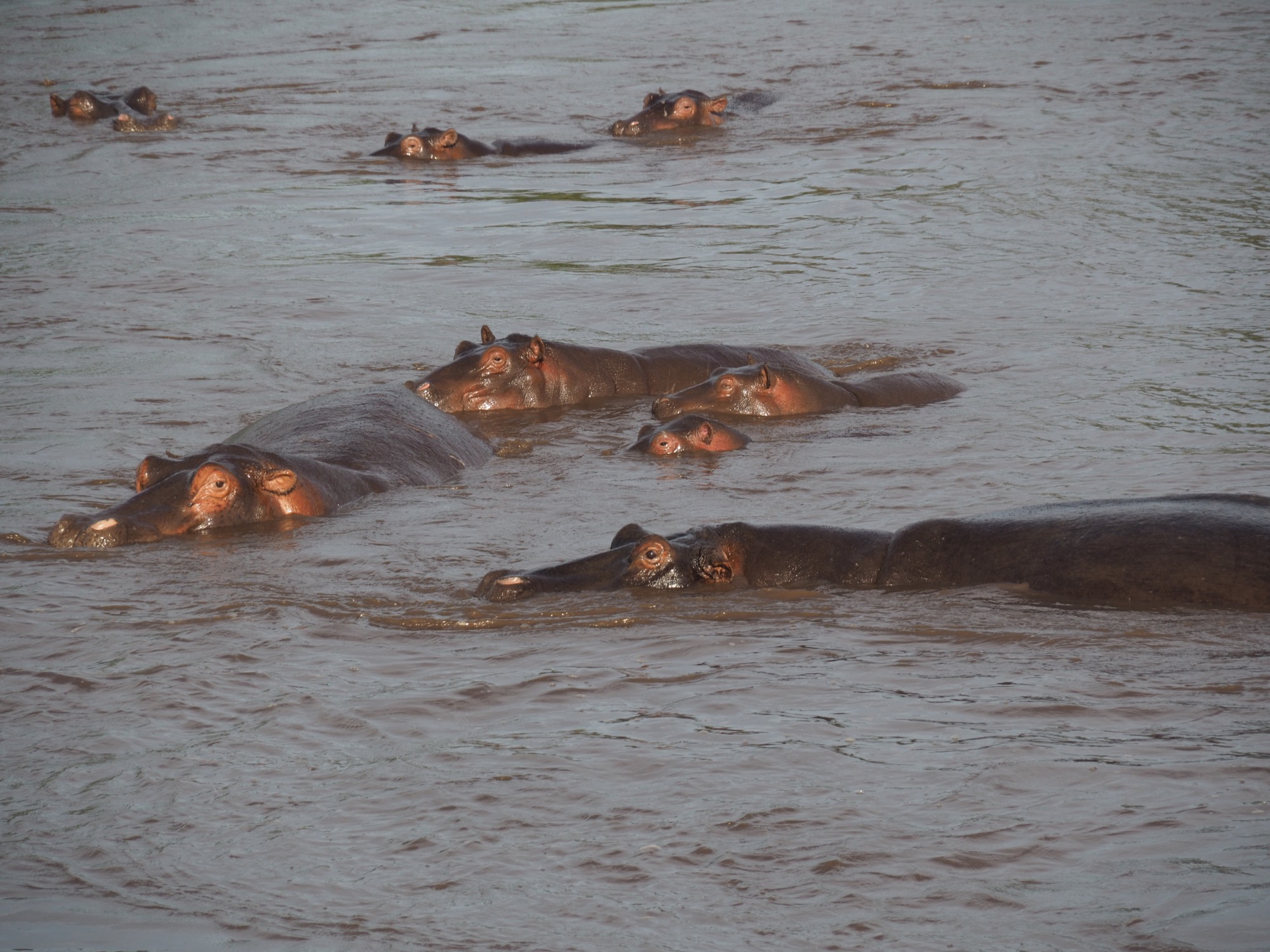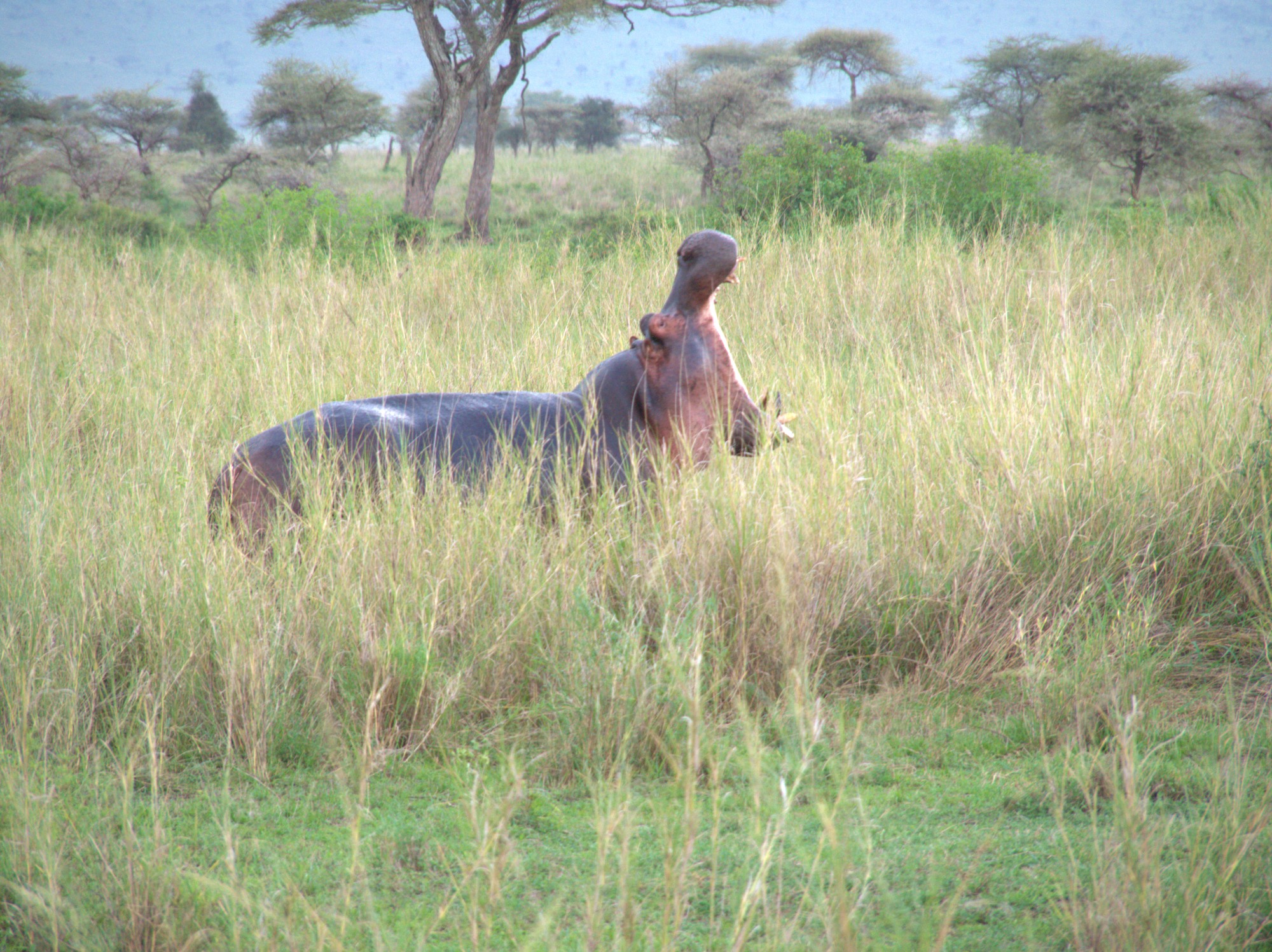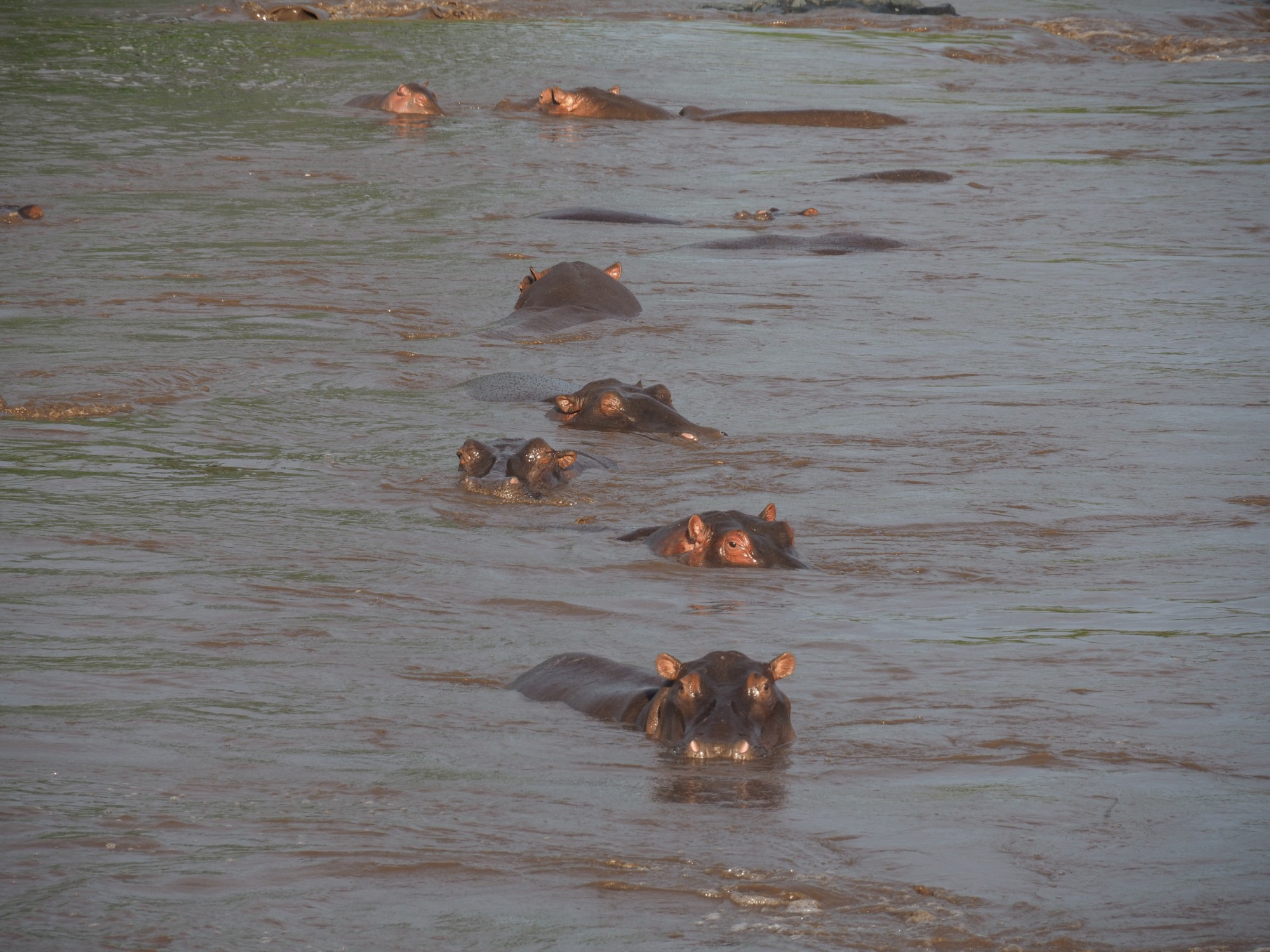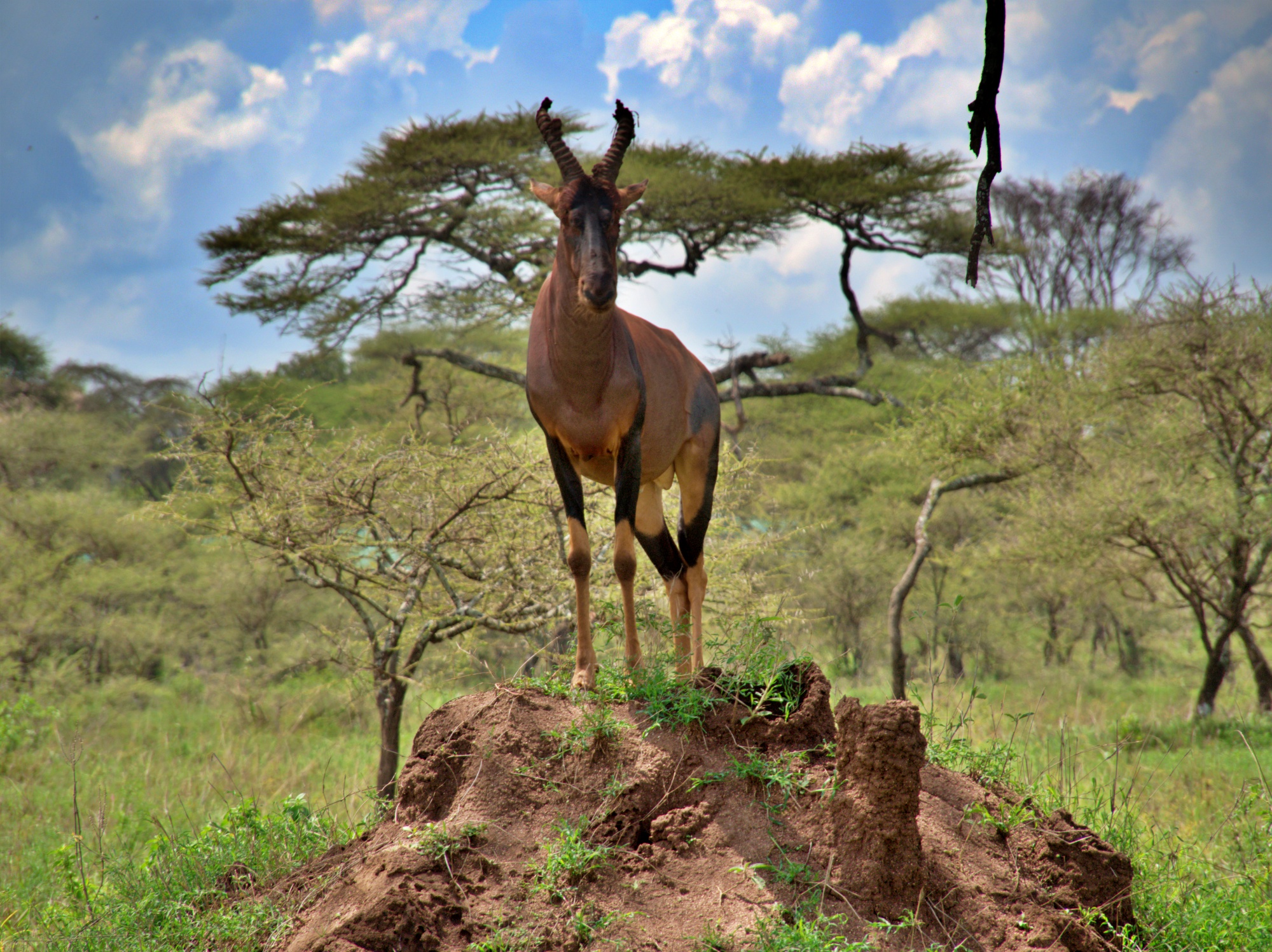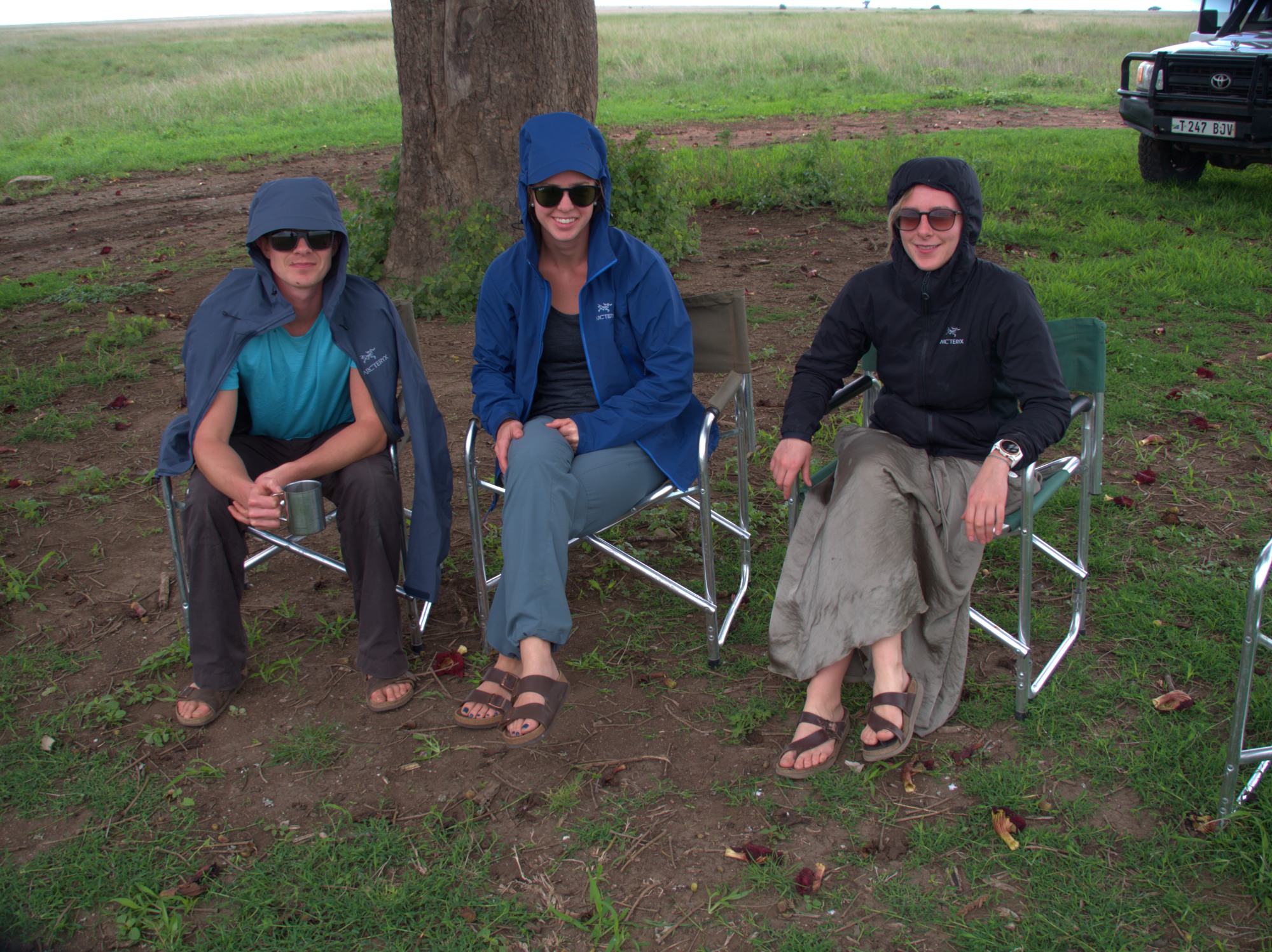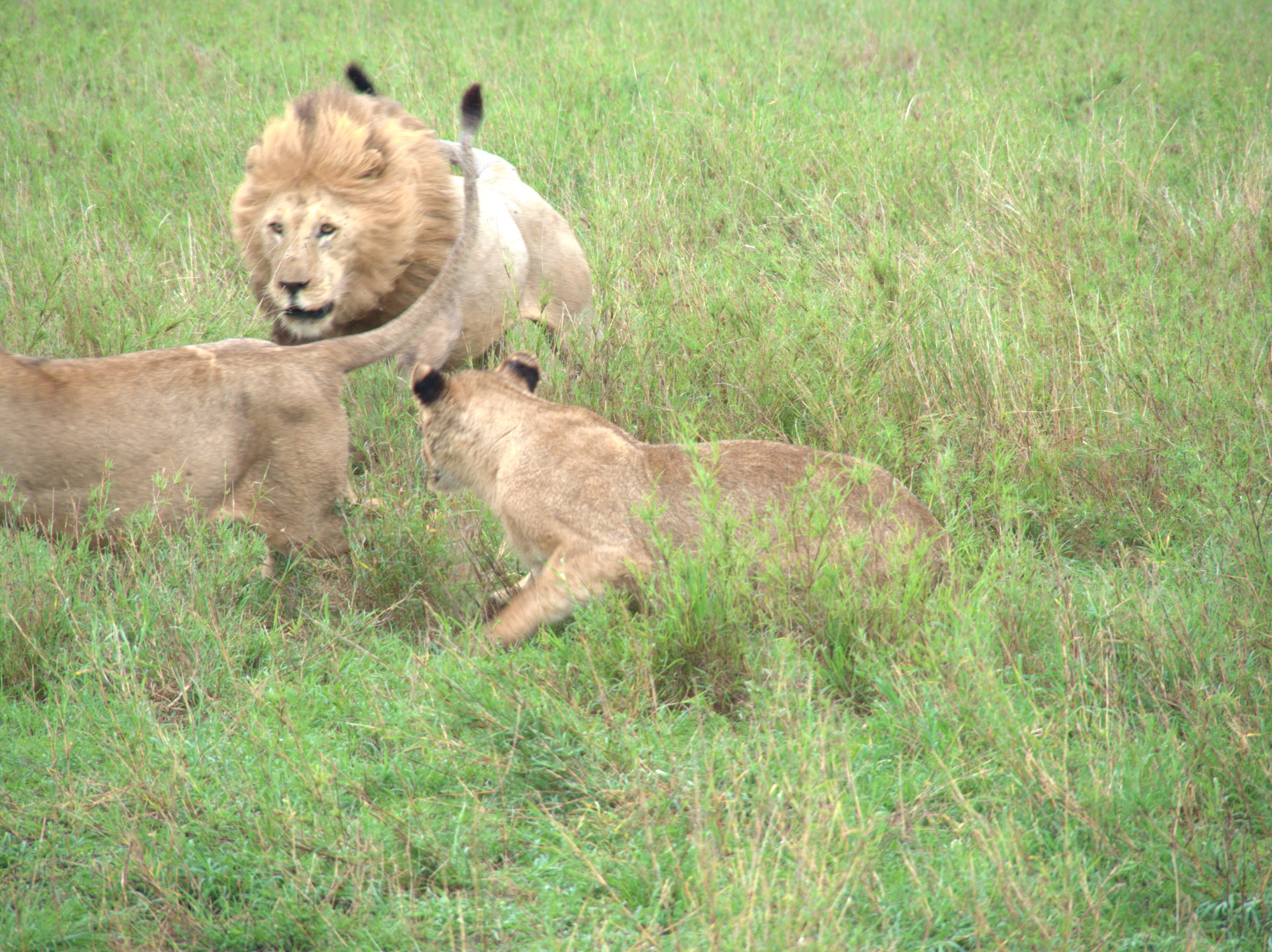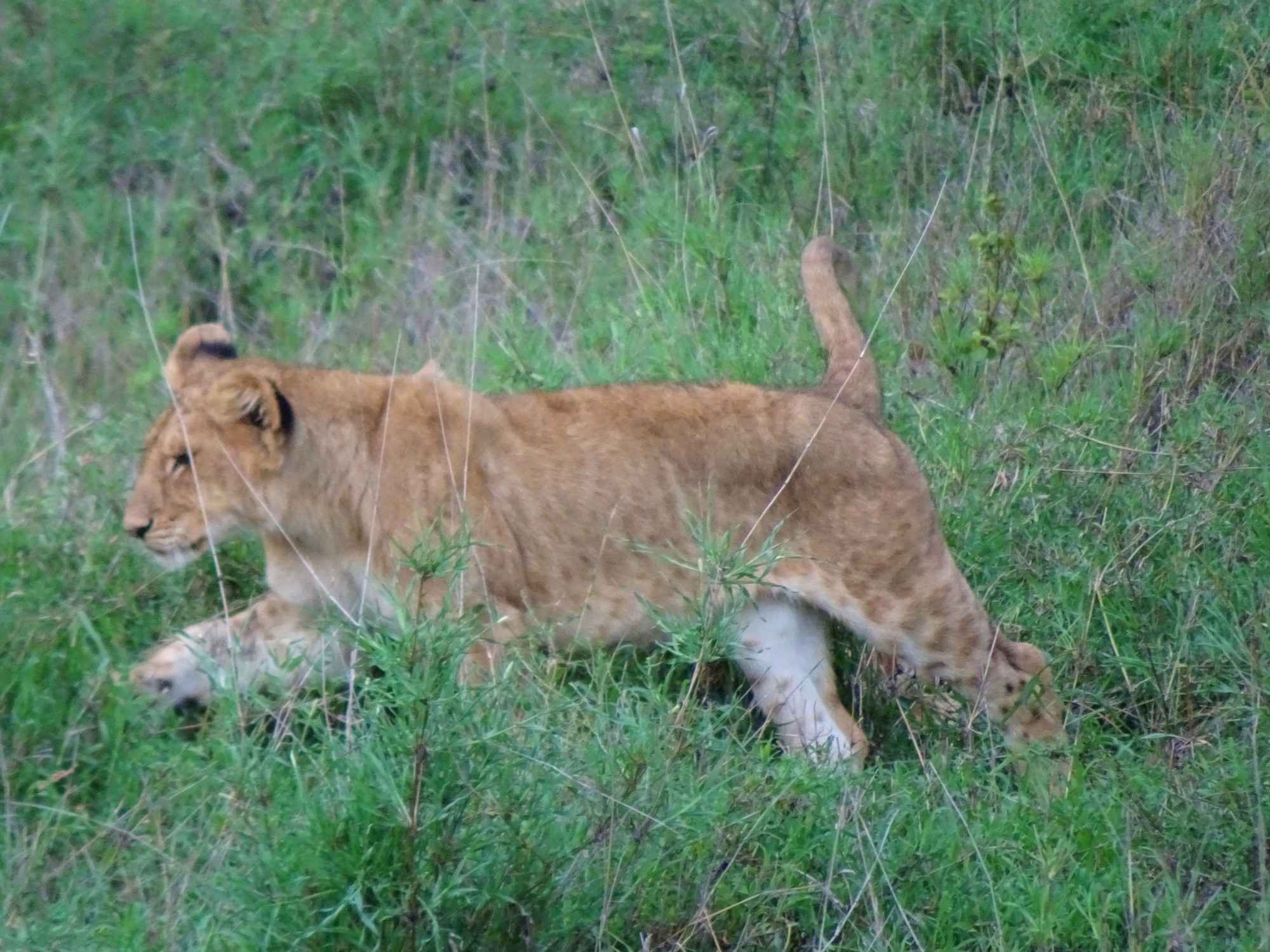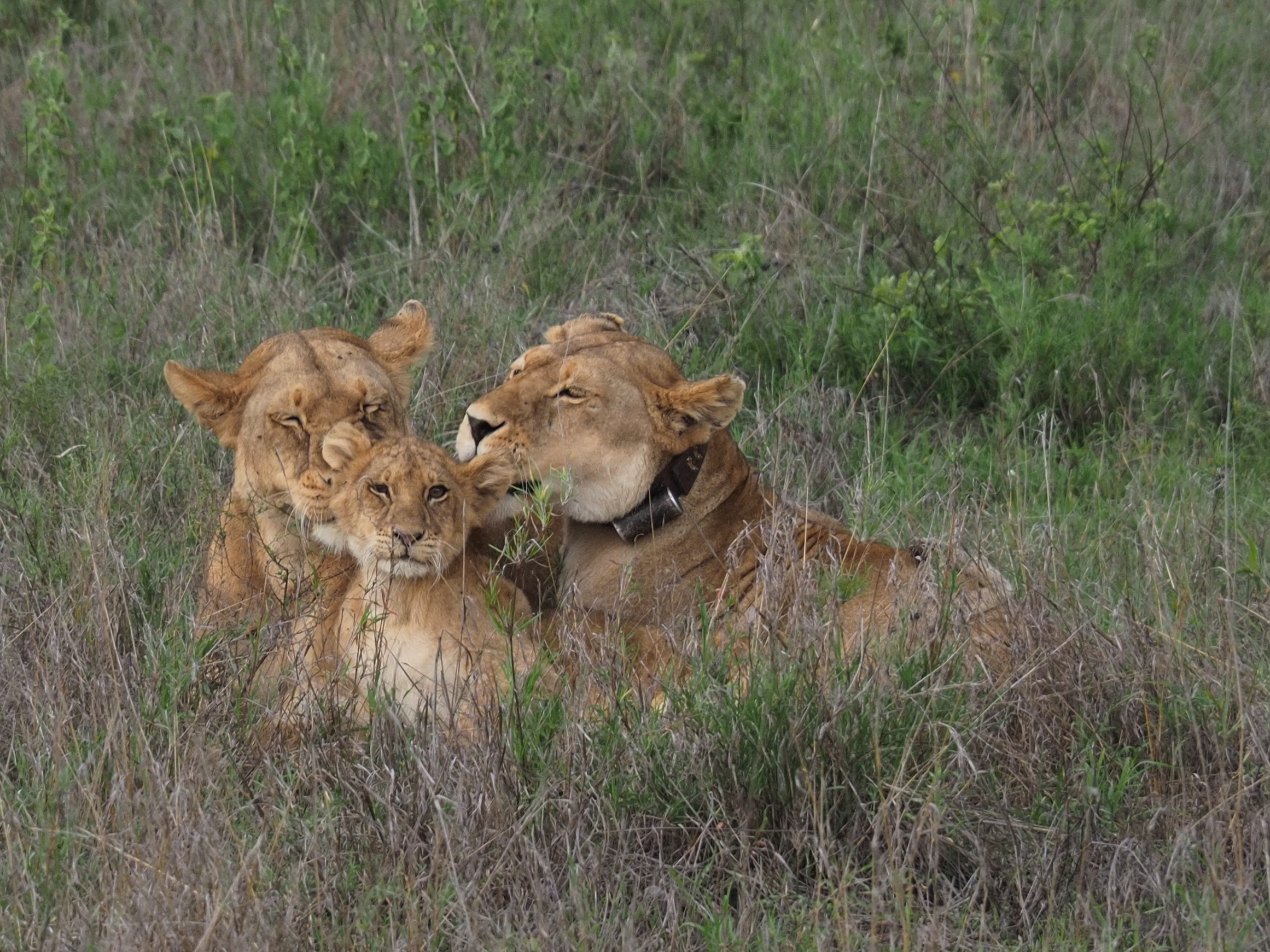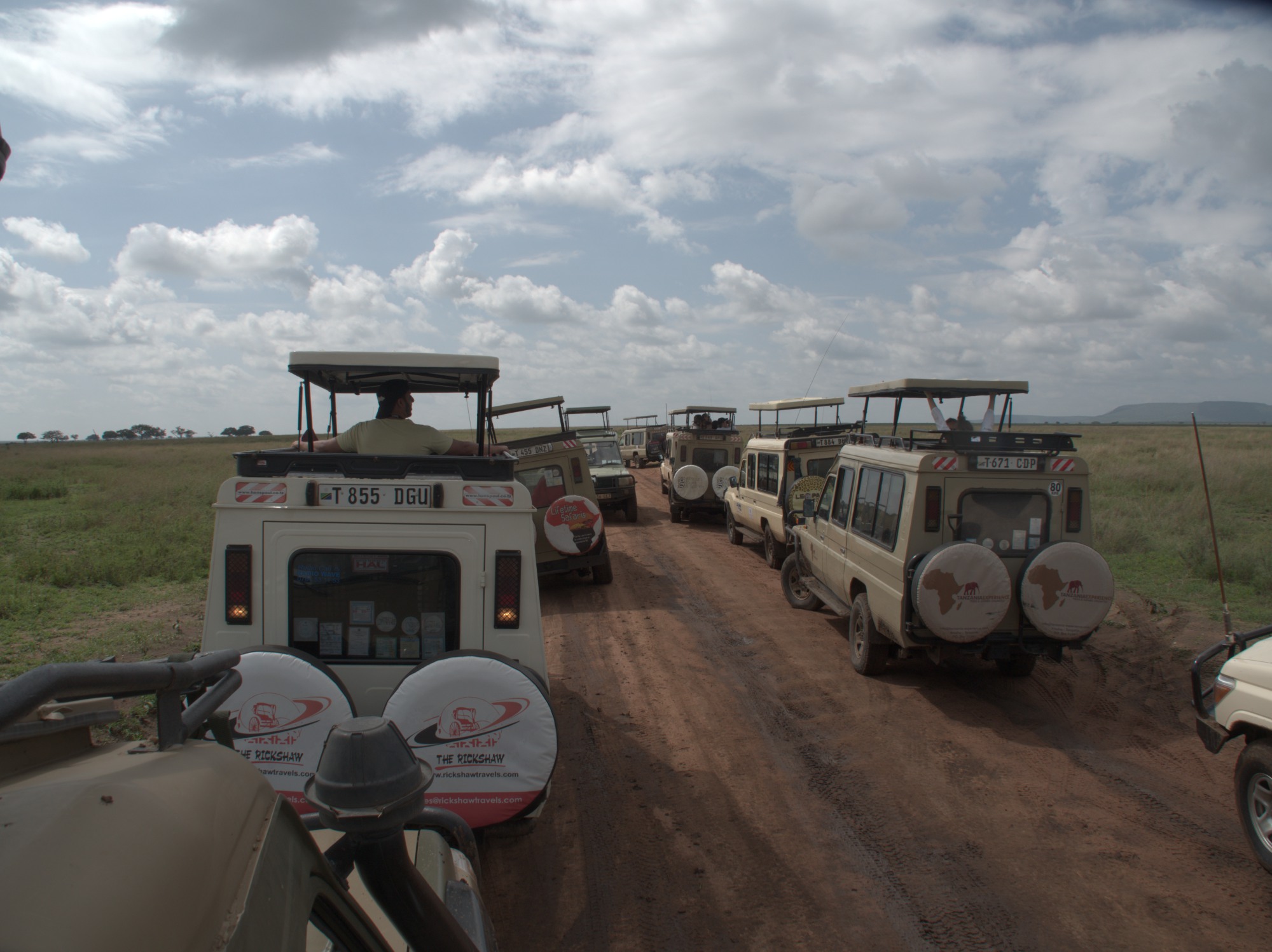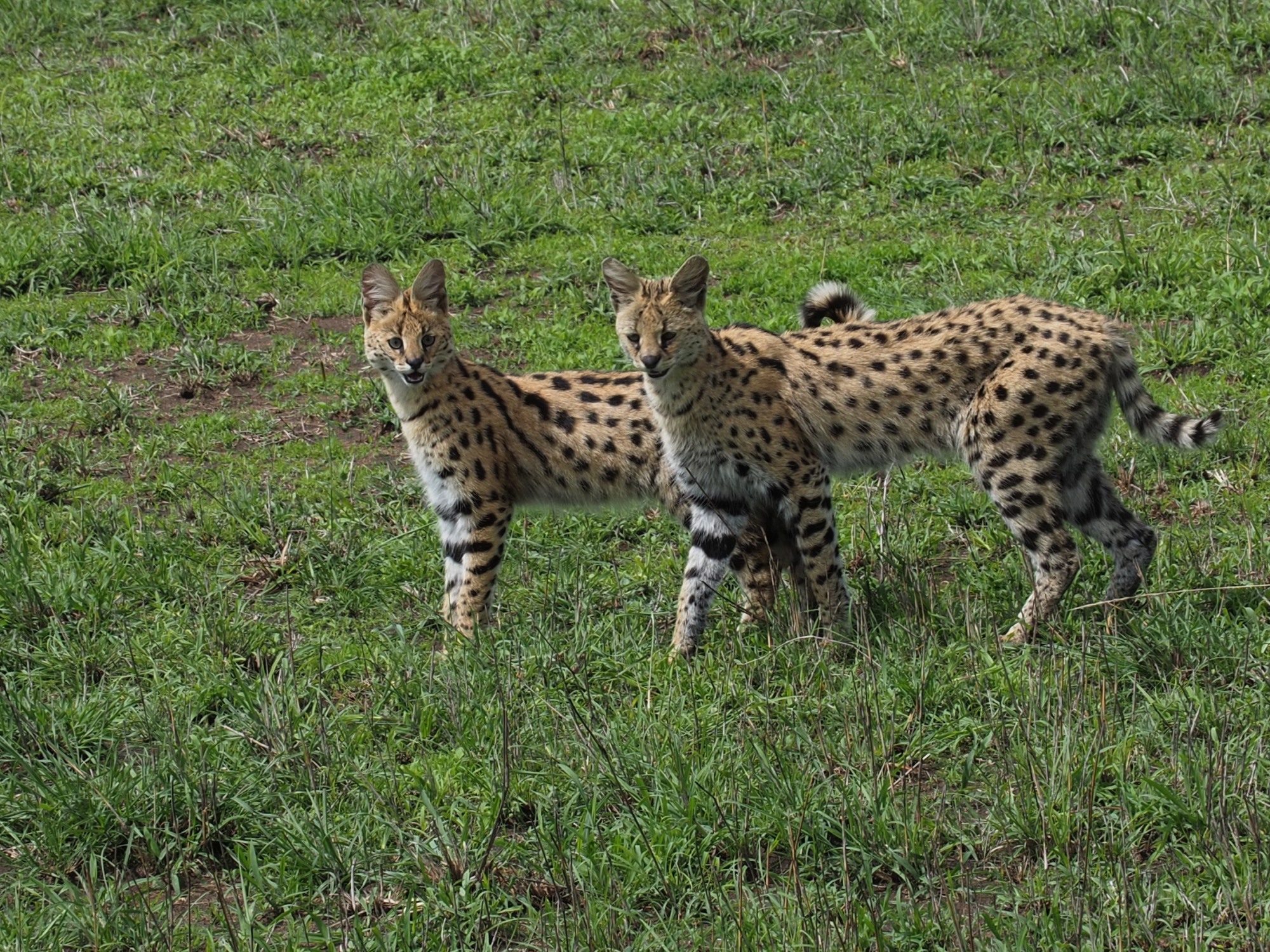 19/12/2018: 400 cows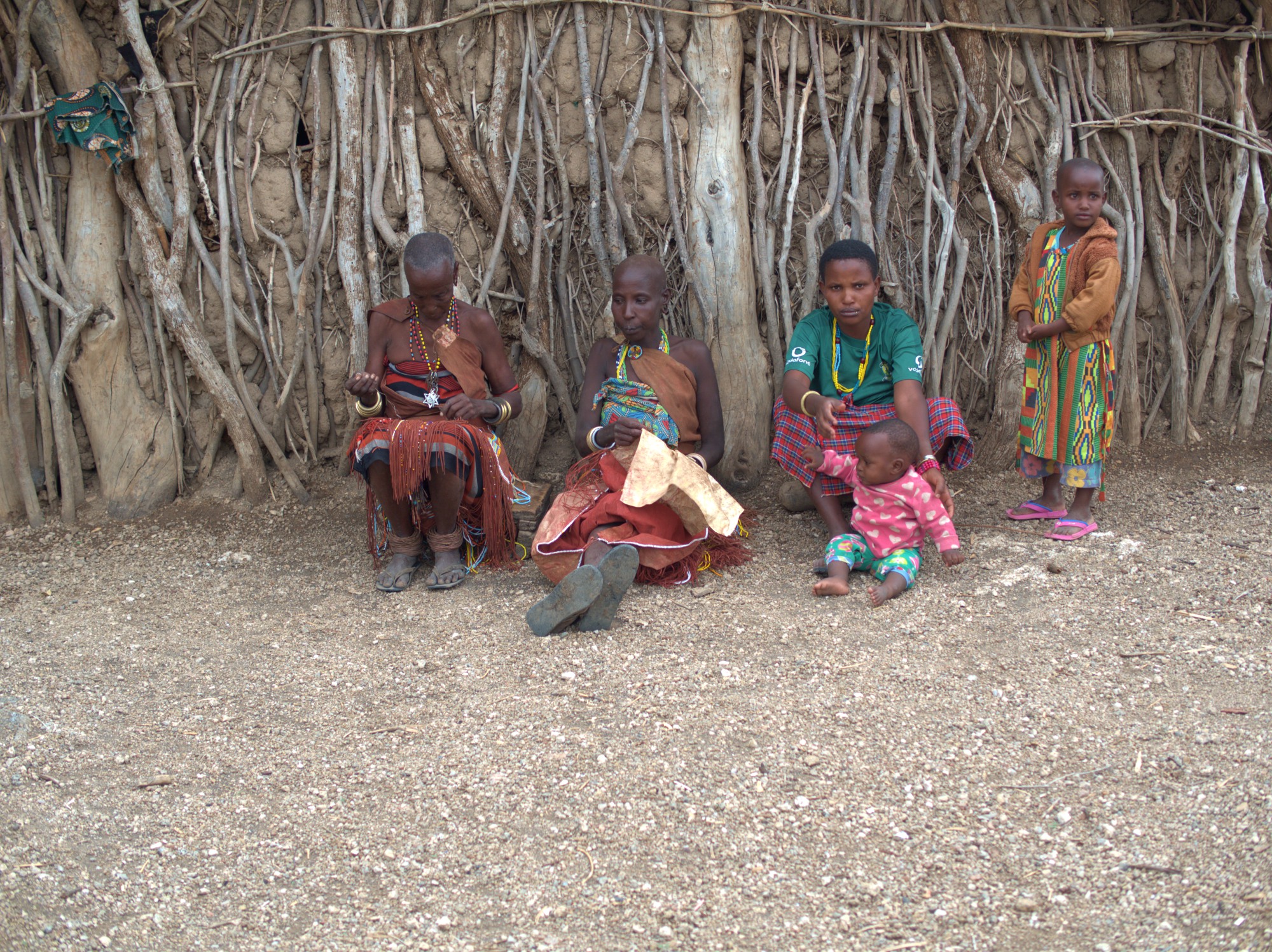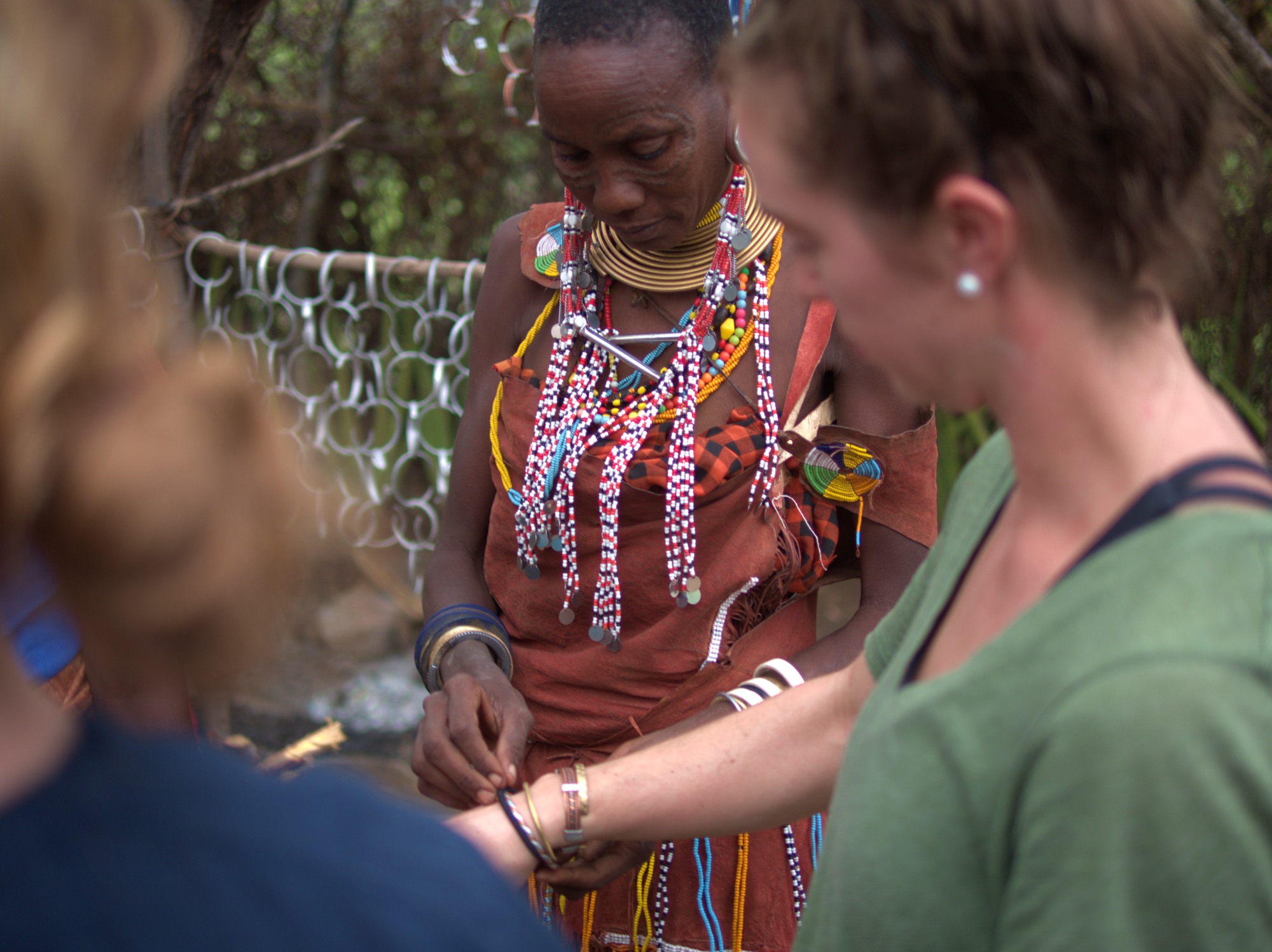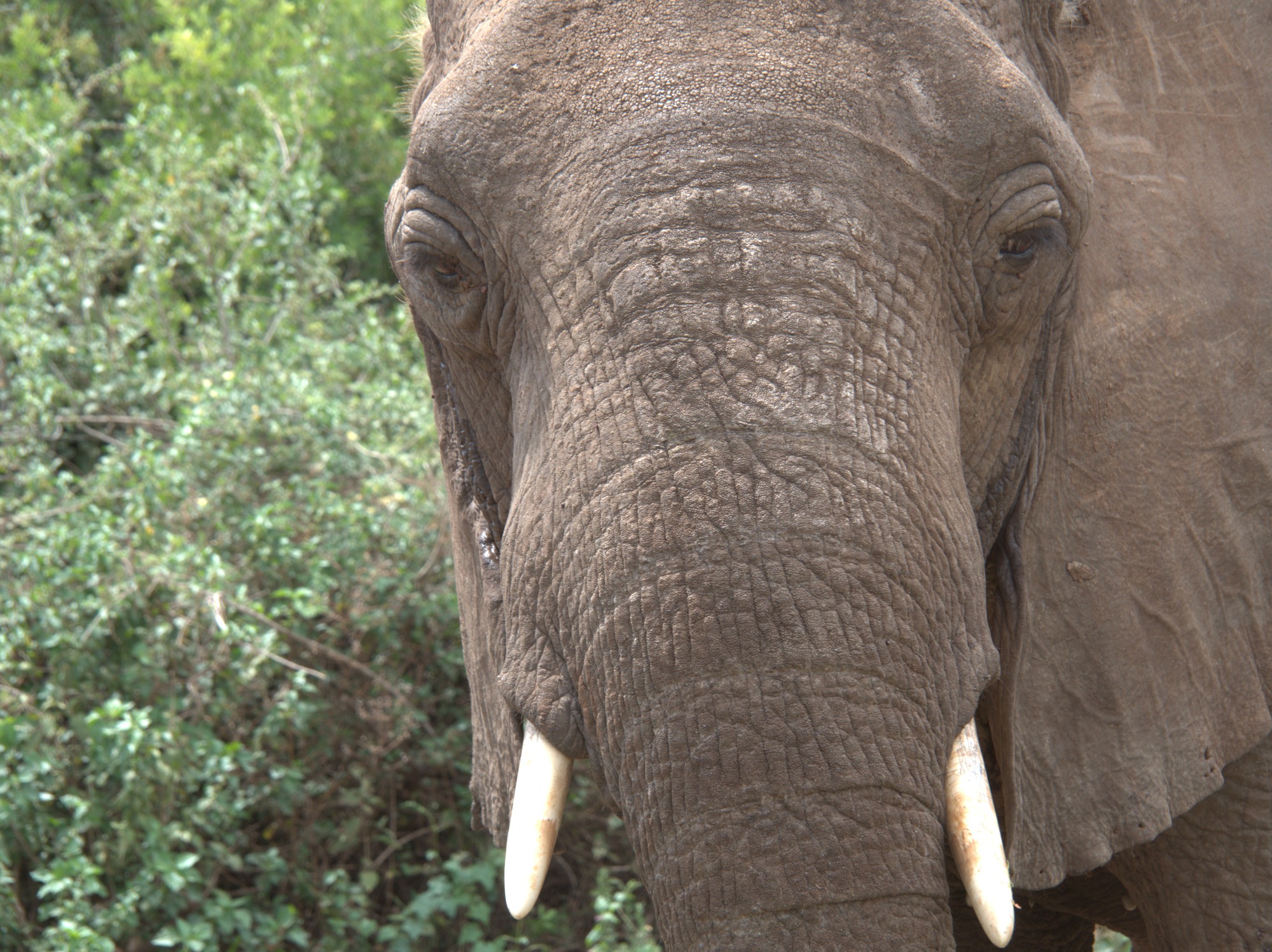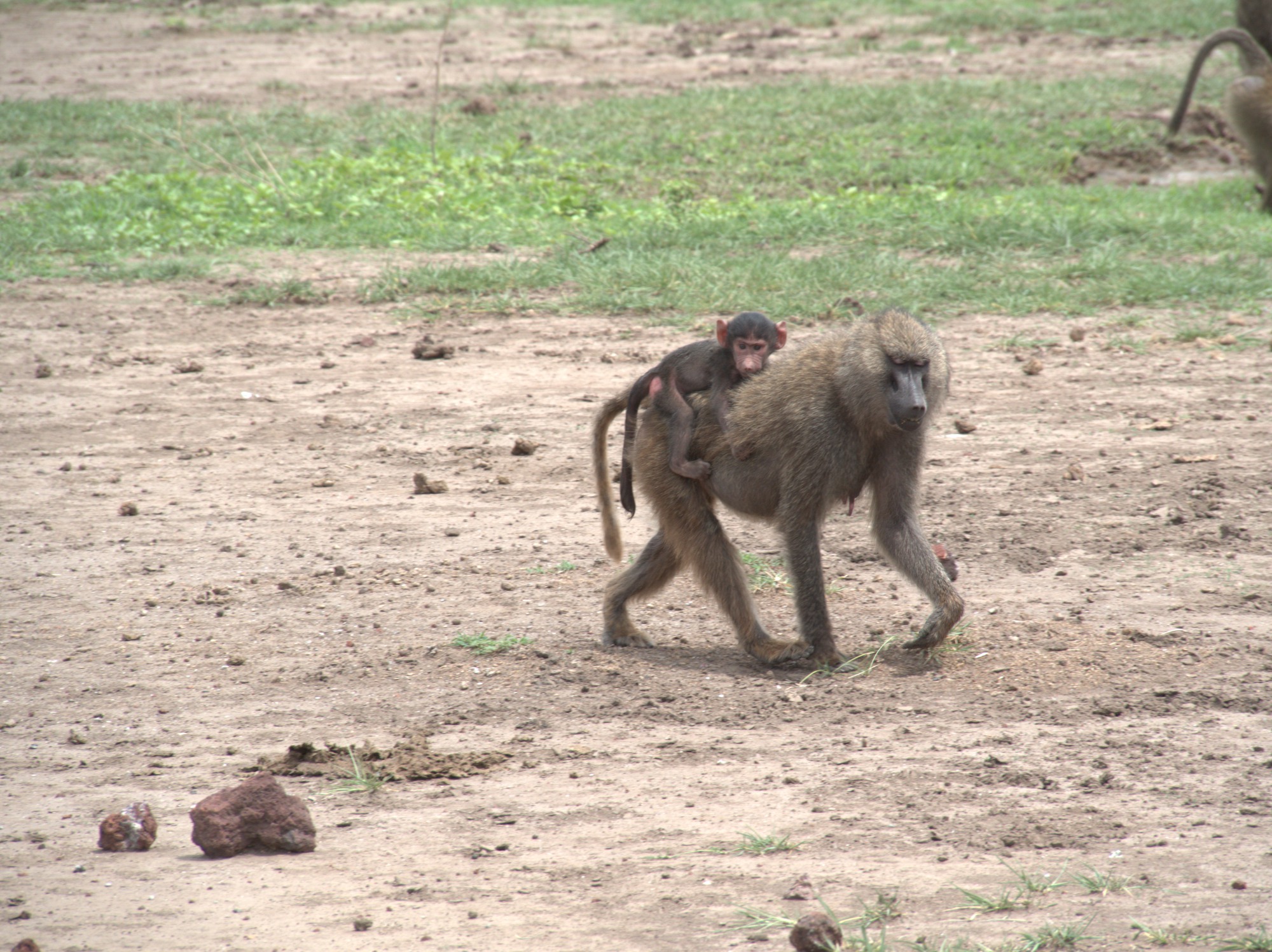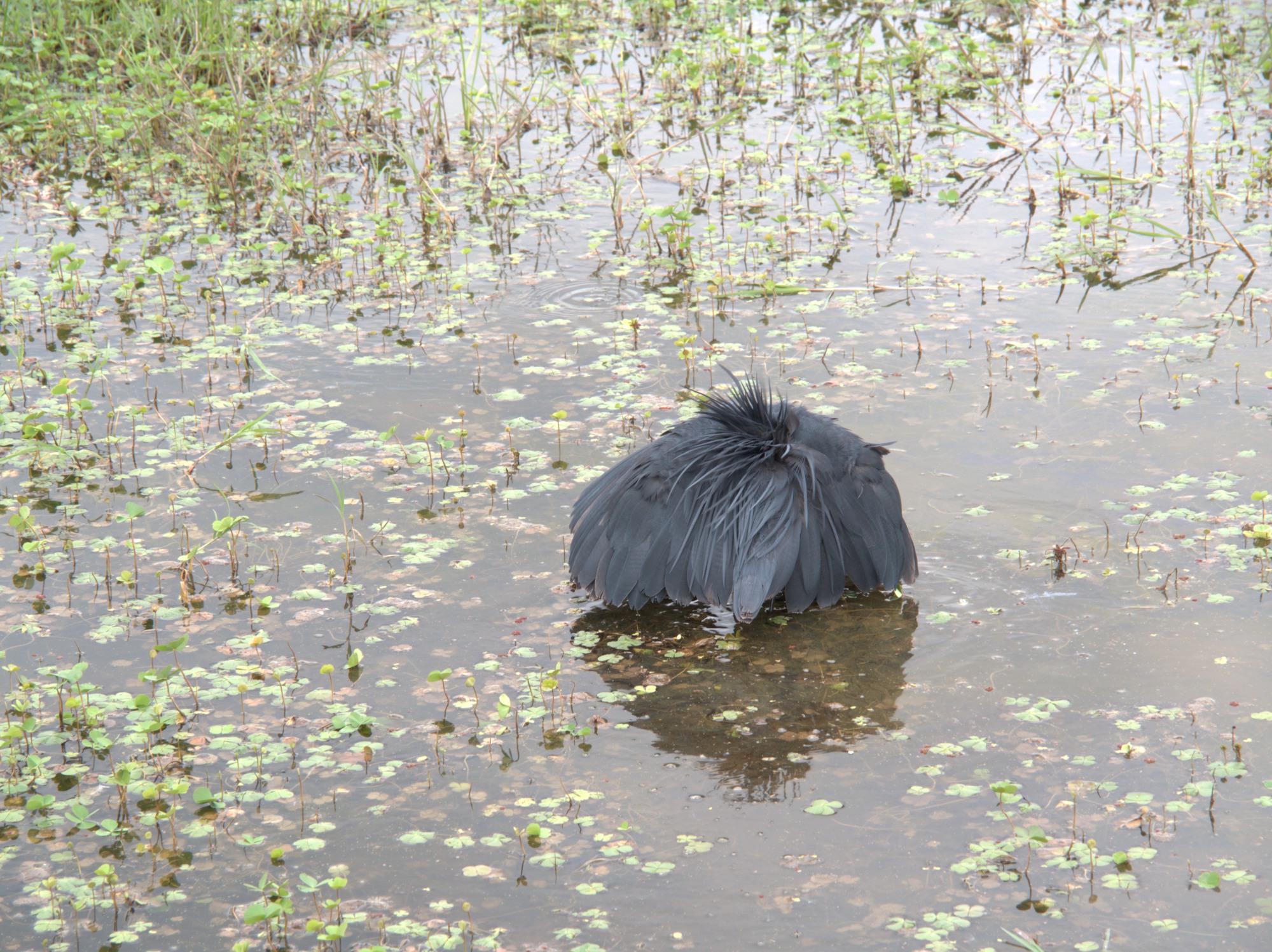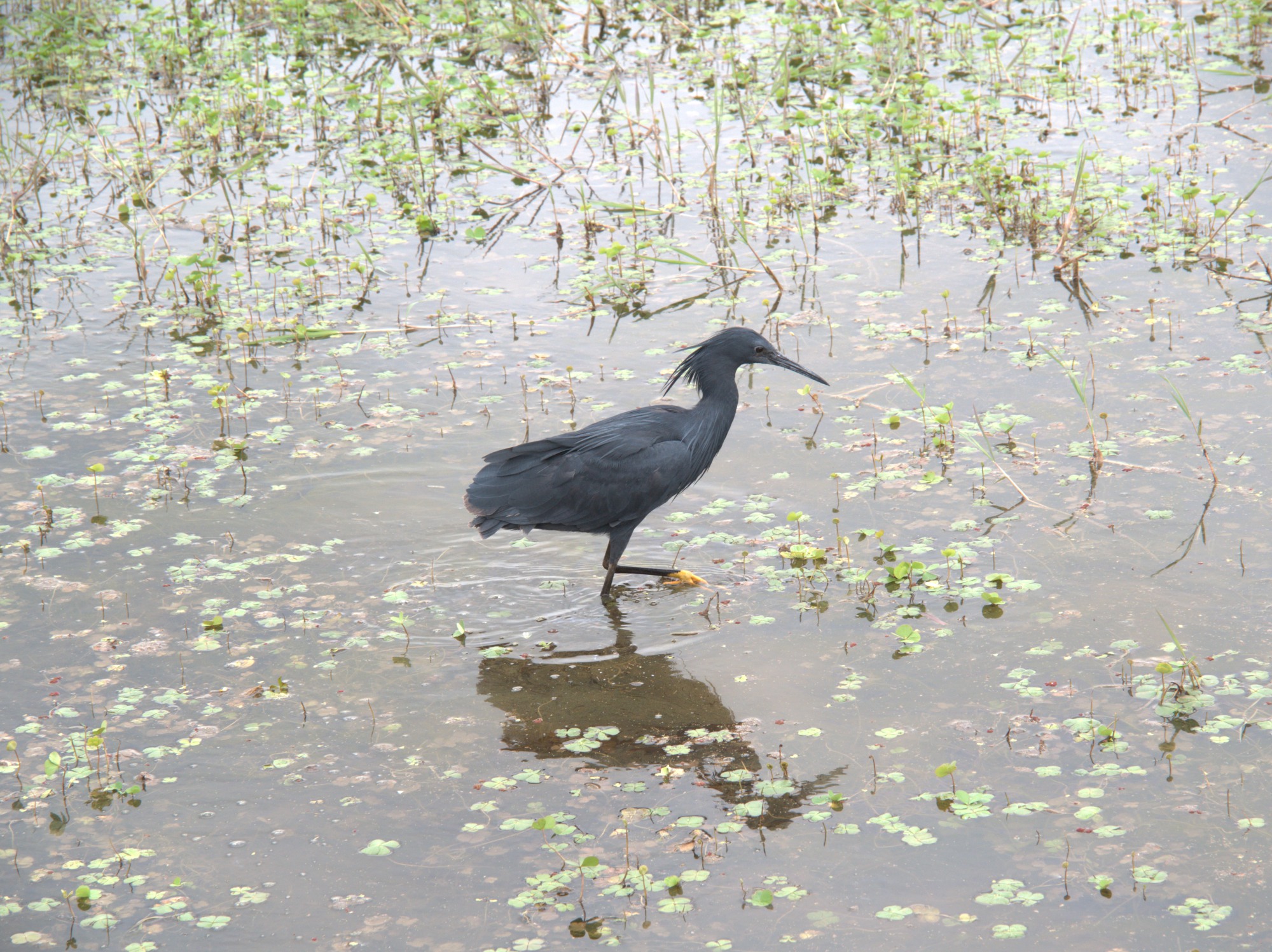 the '400 cow' lady is on the left
We were pretty close to this one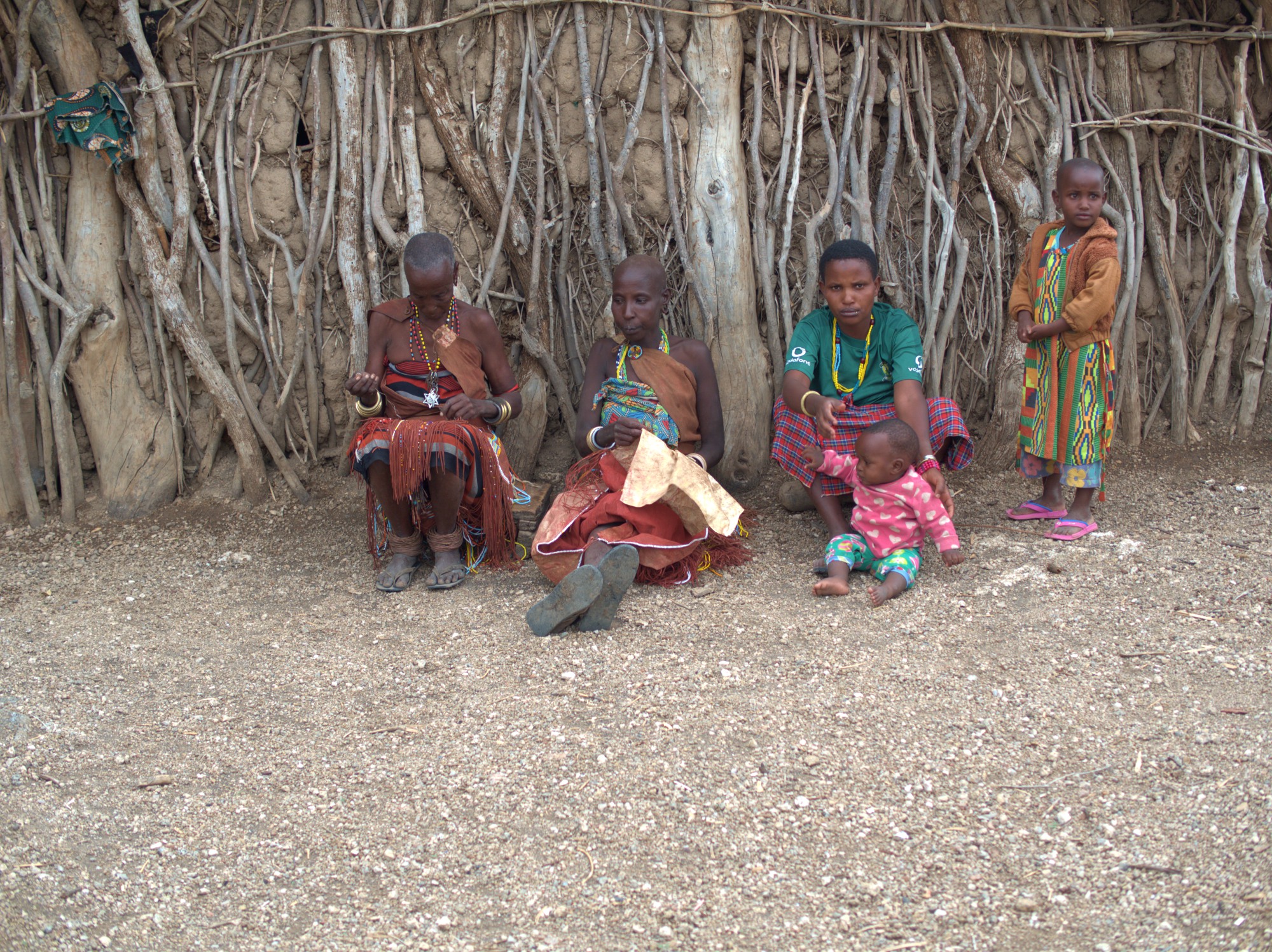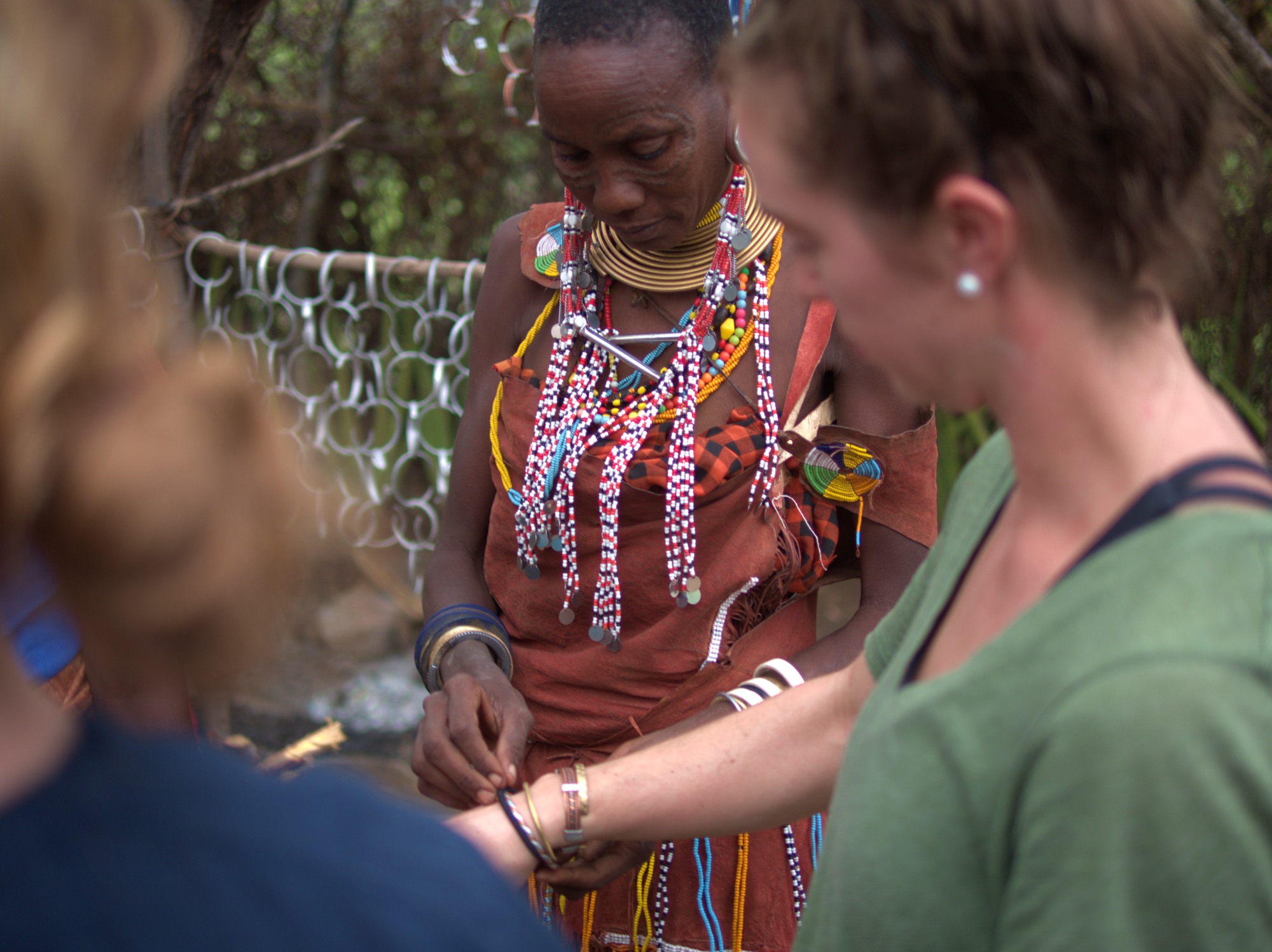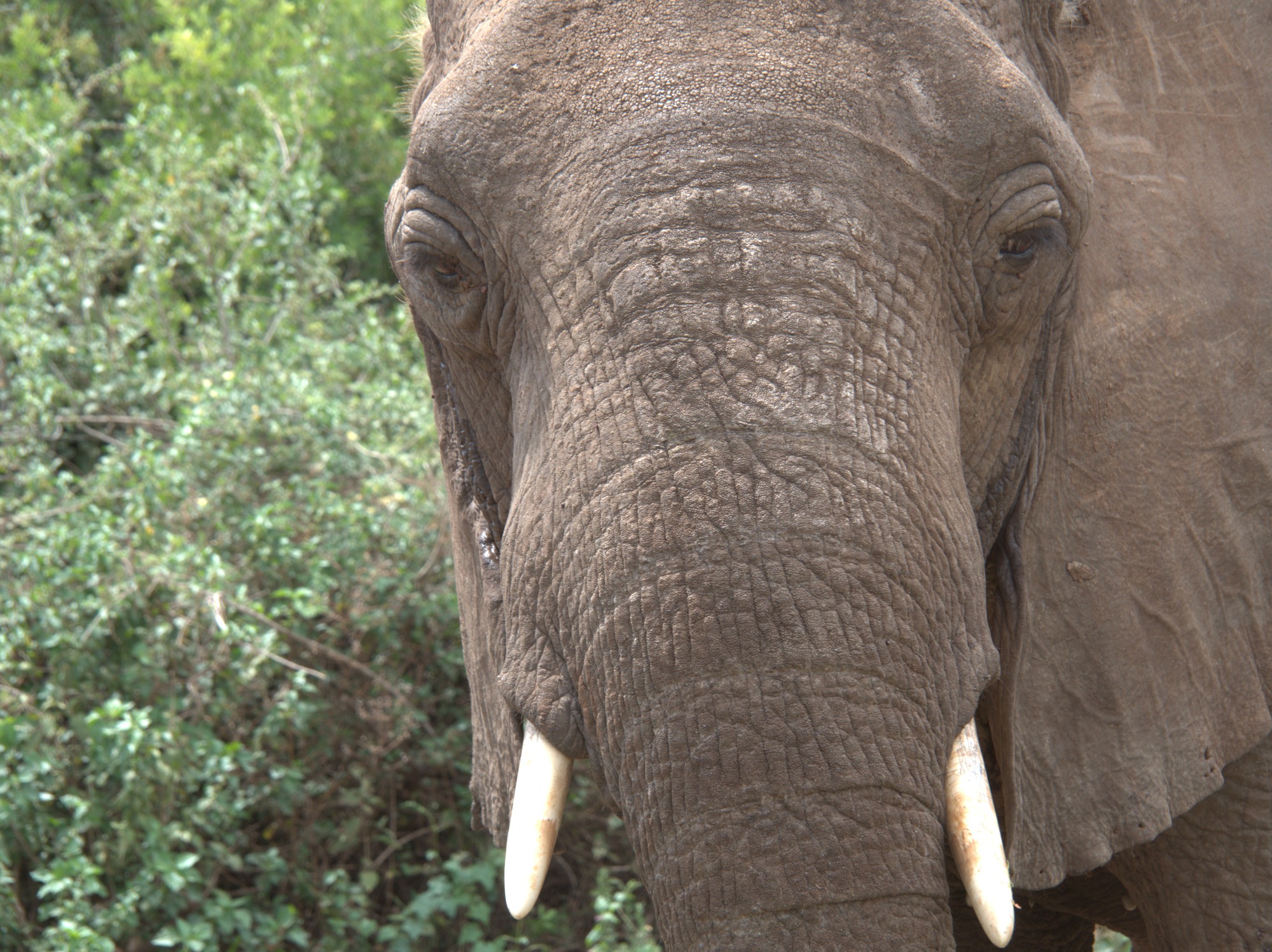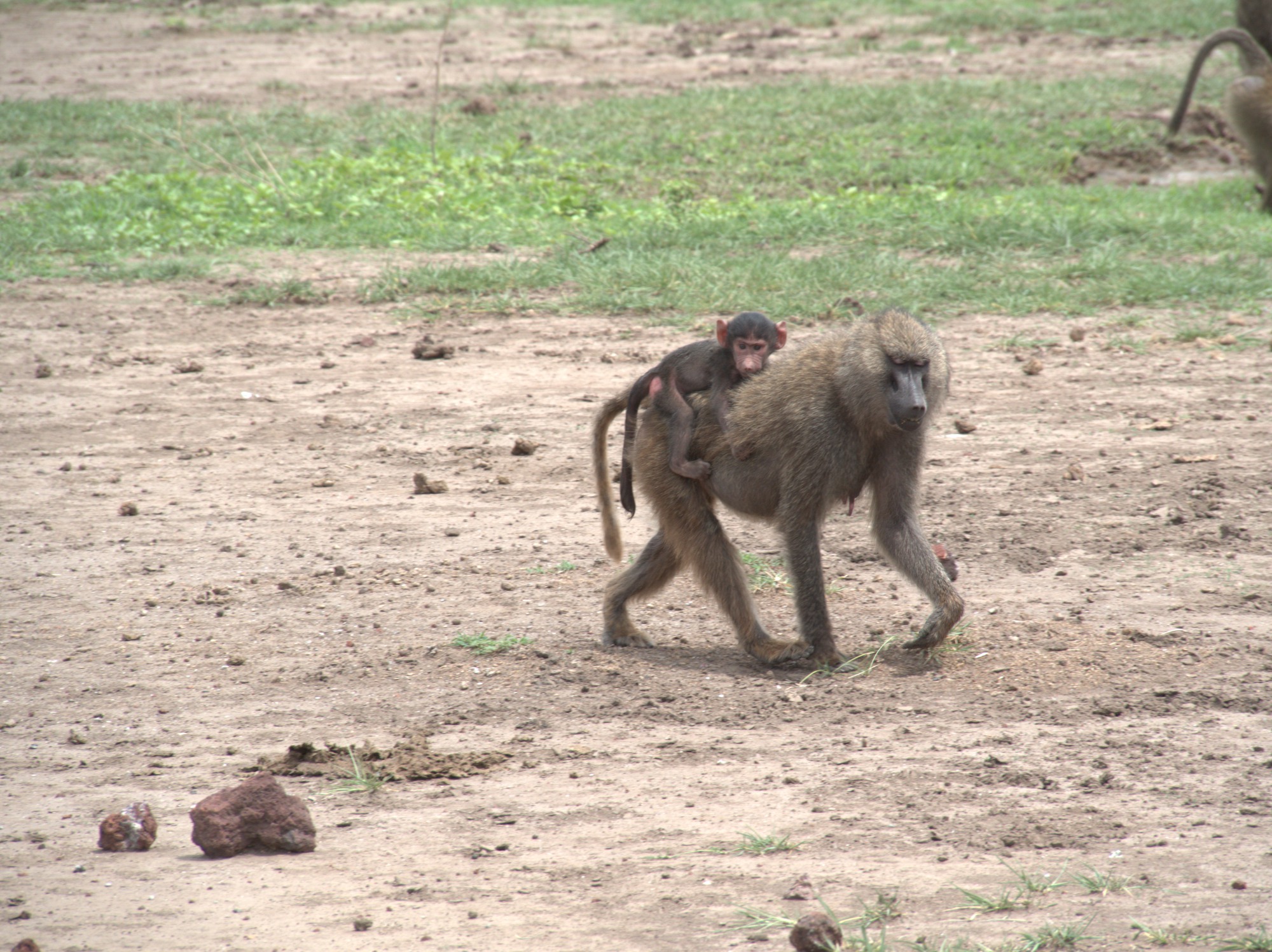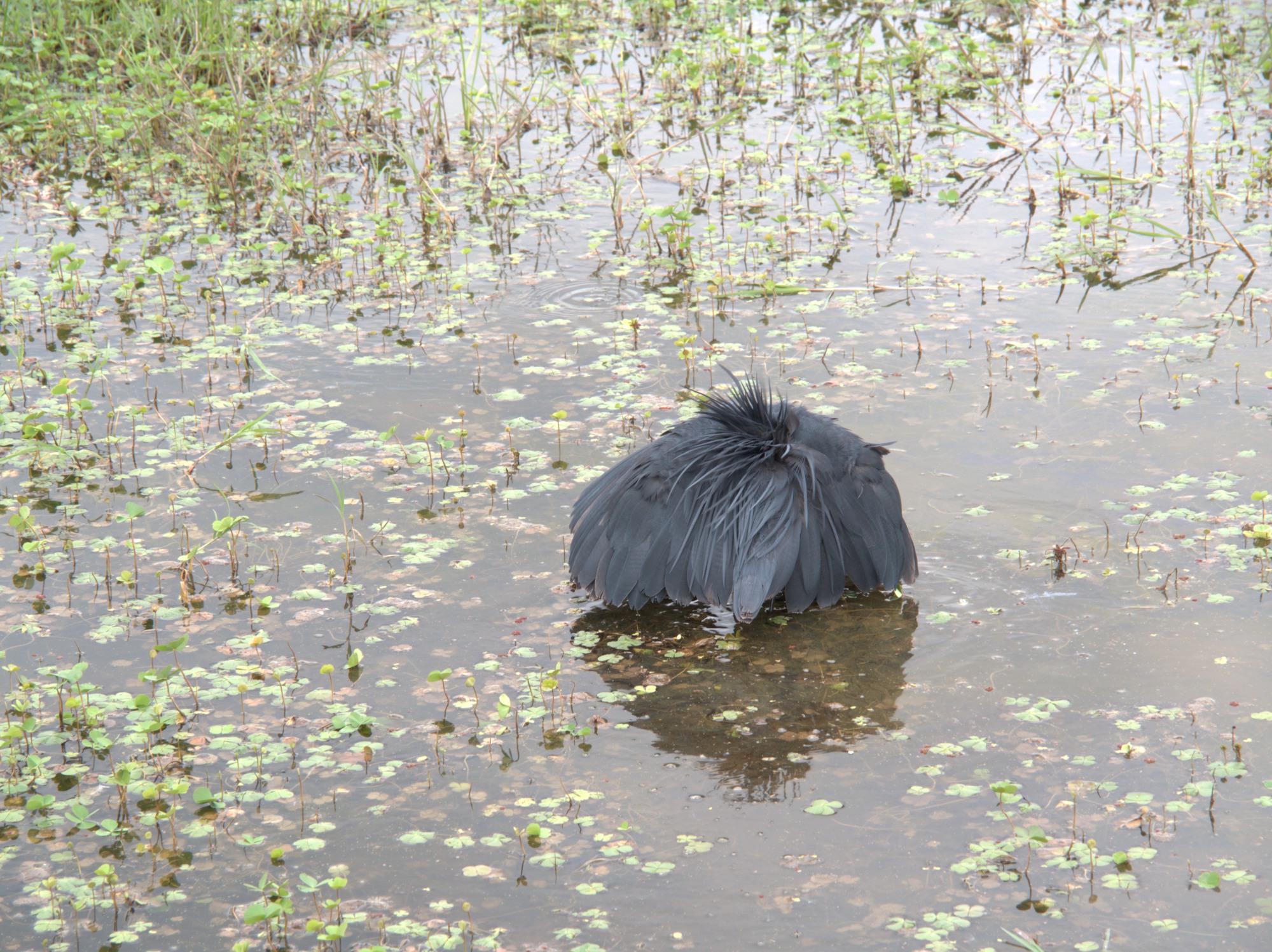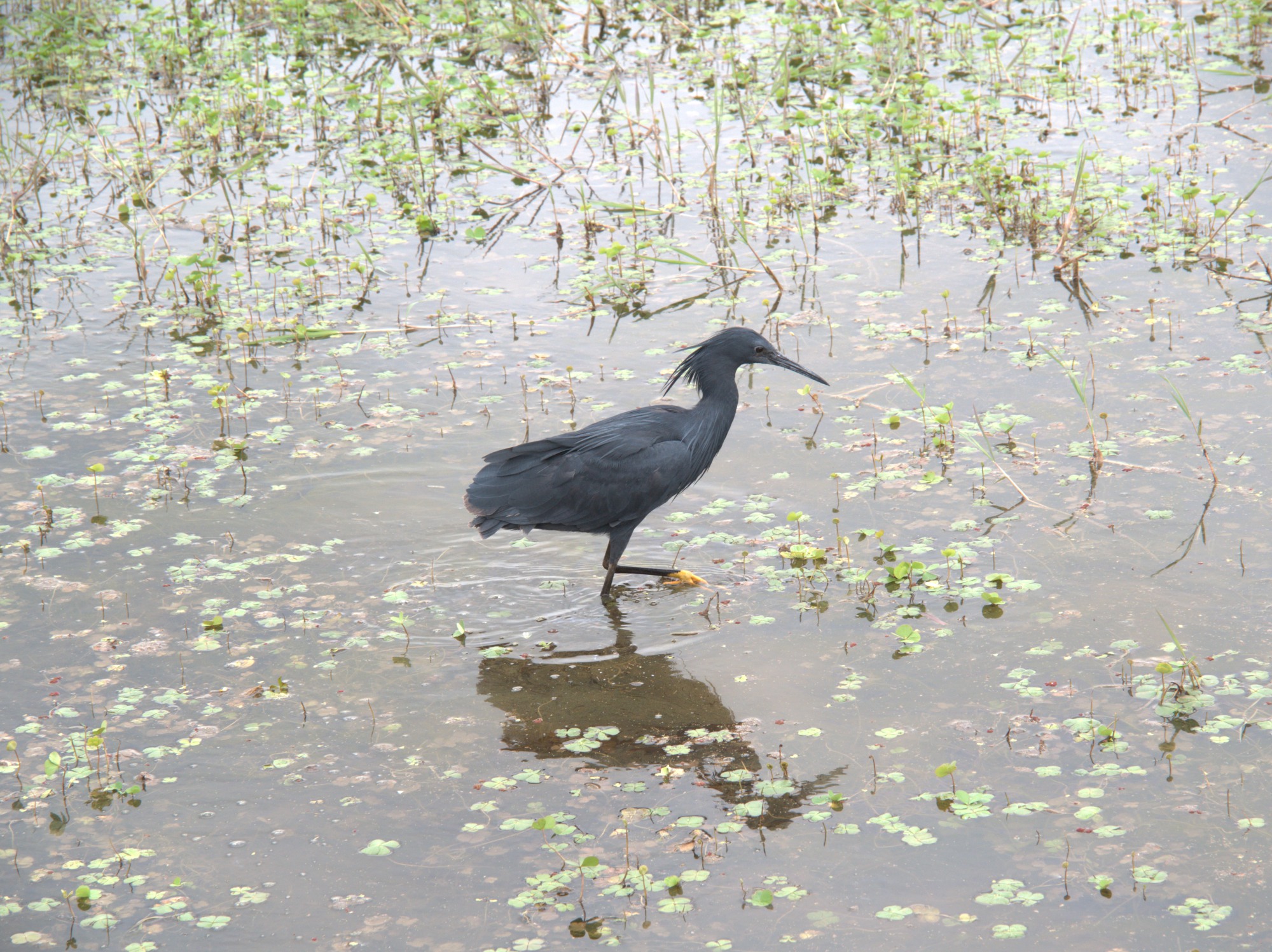 21/12/2018: Did civilization miss something?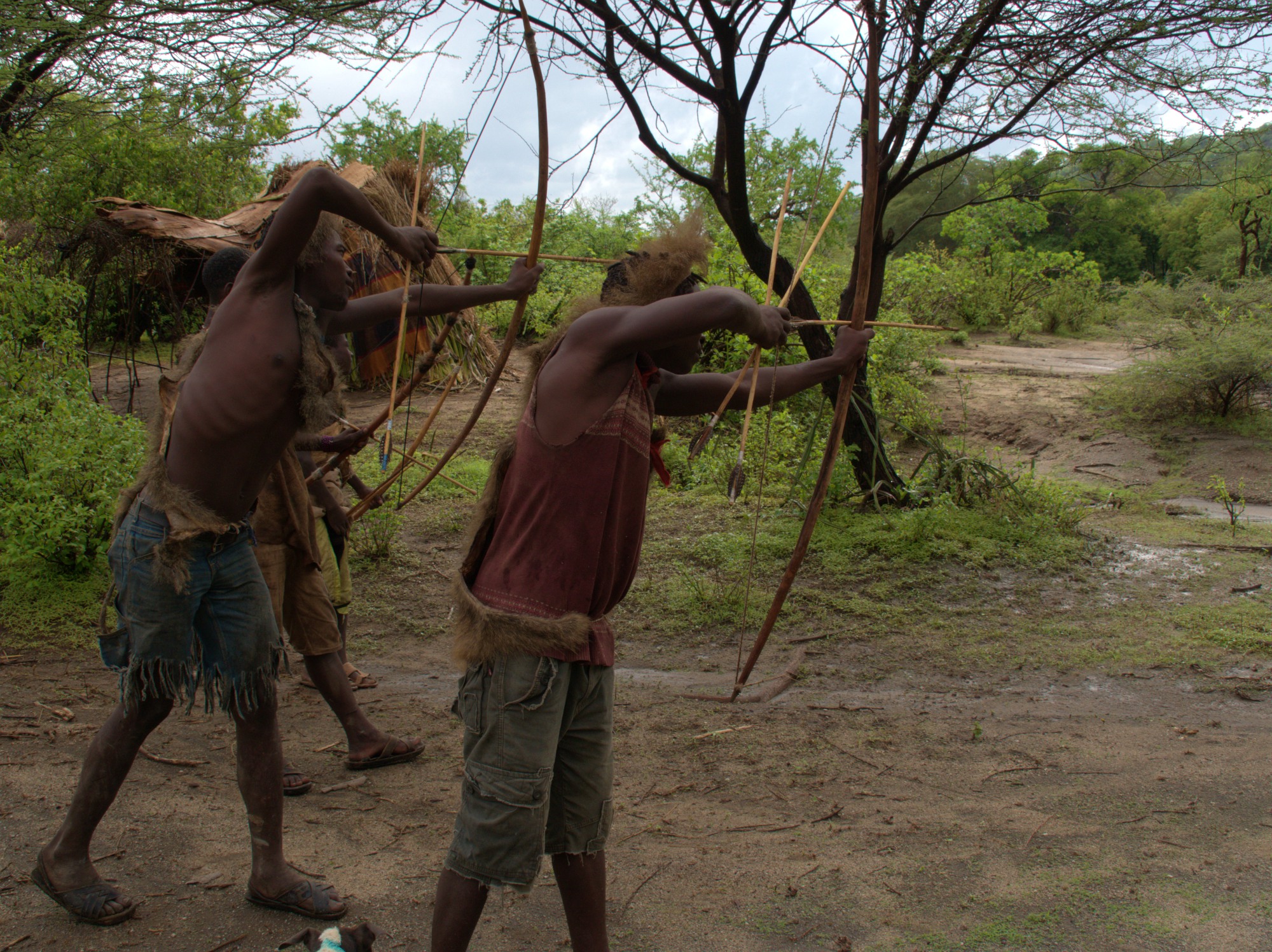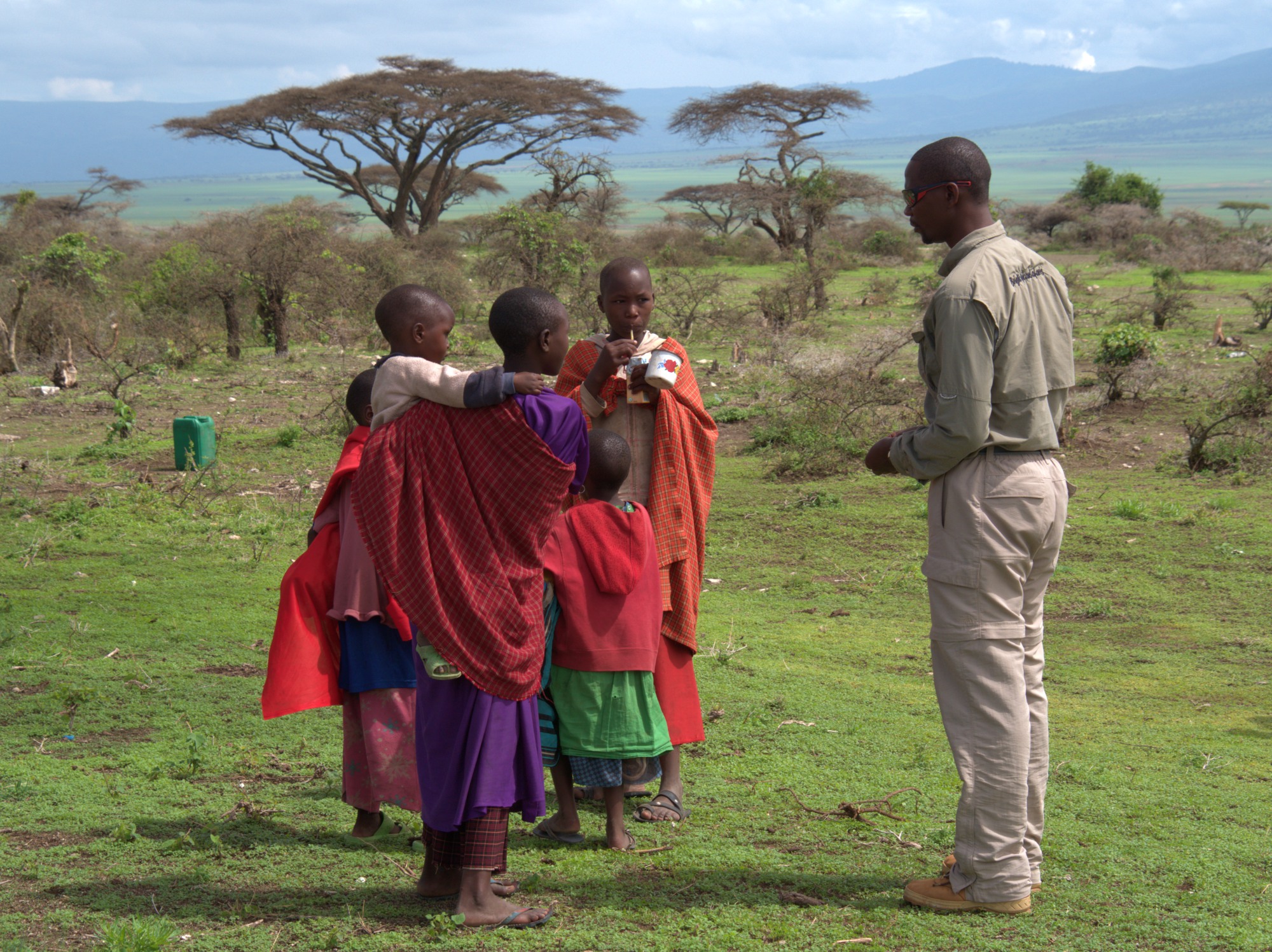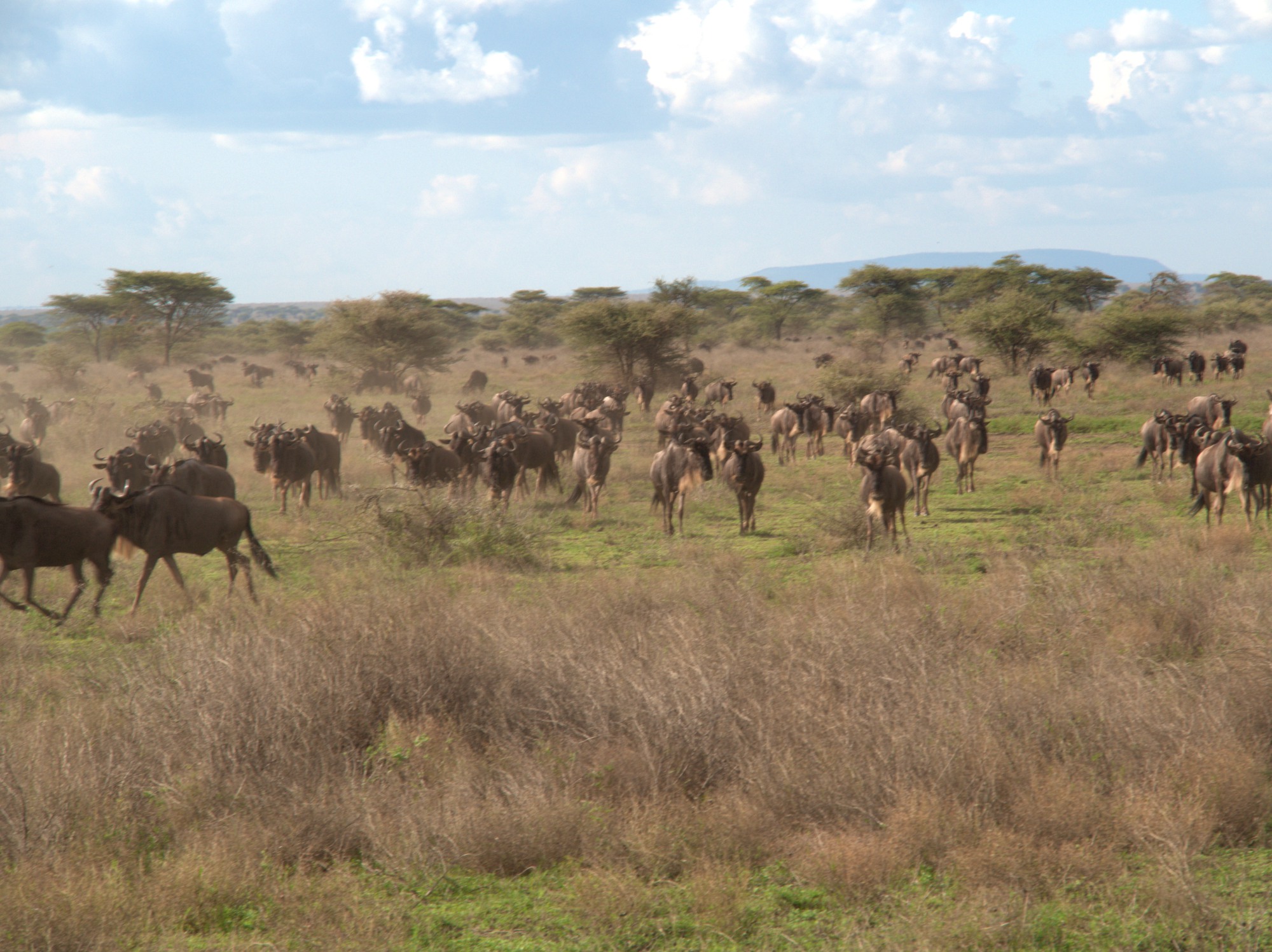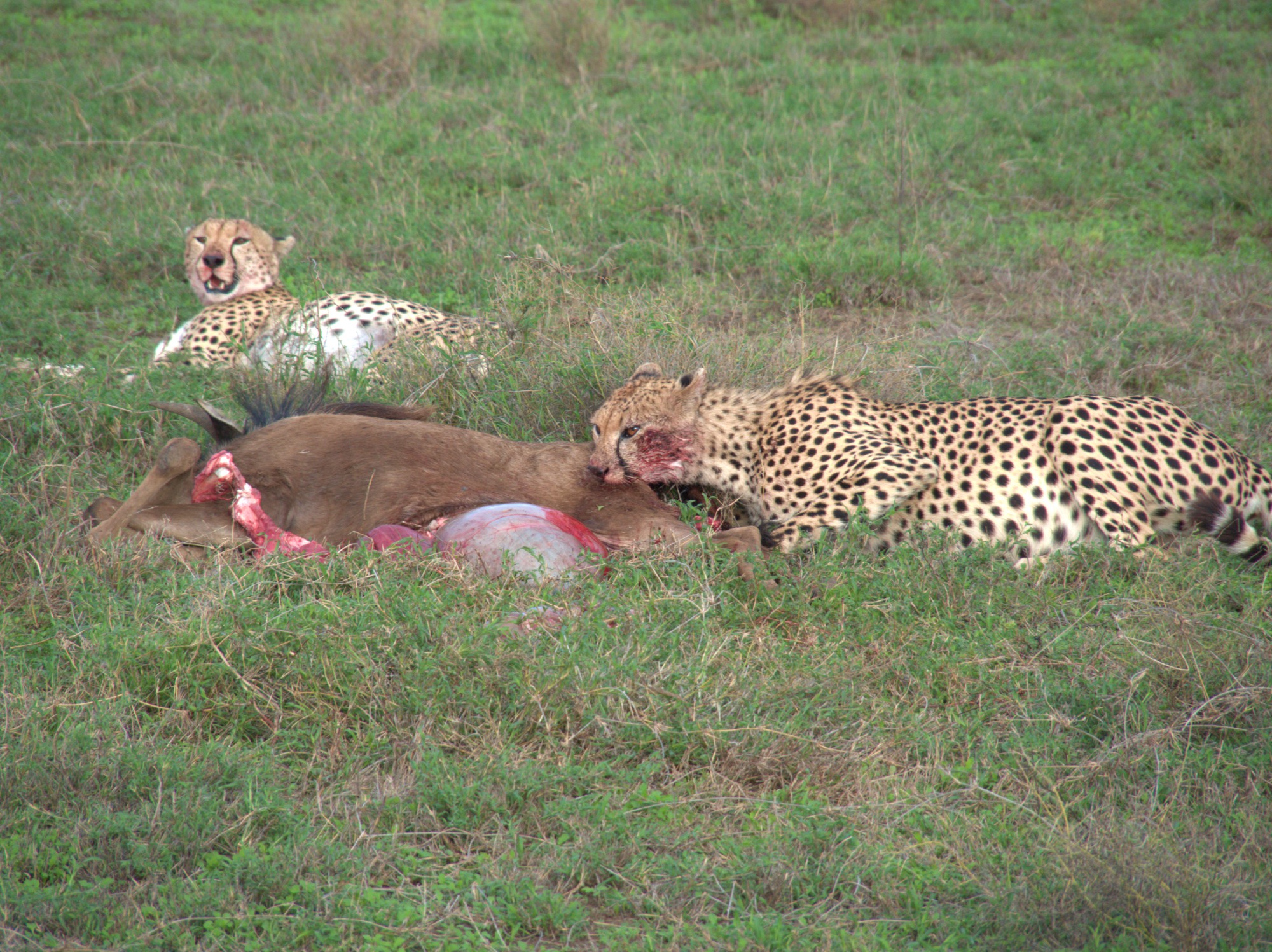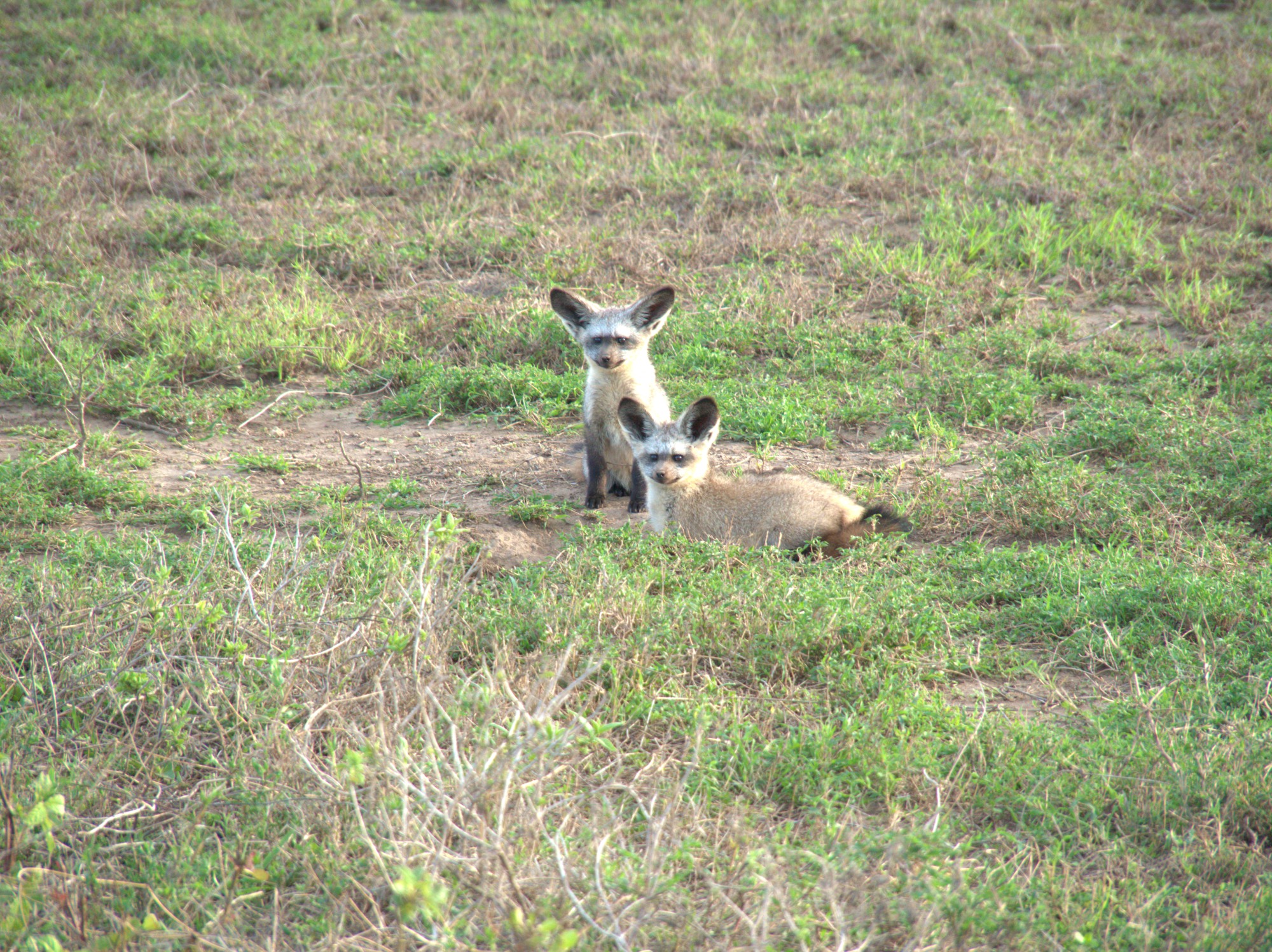 Salim talking to the local masaai kids after lunch
small scale wildebeest migration
Sibling cheetahs. Note how full the left one is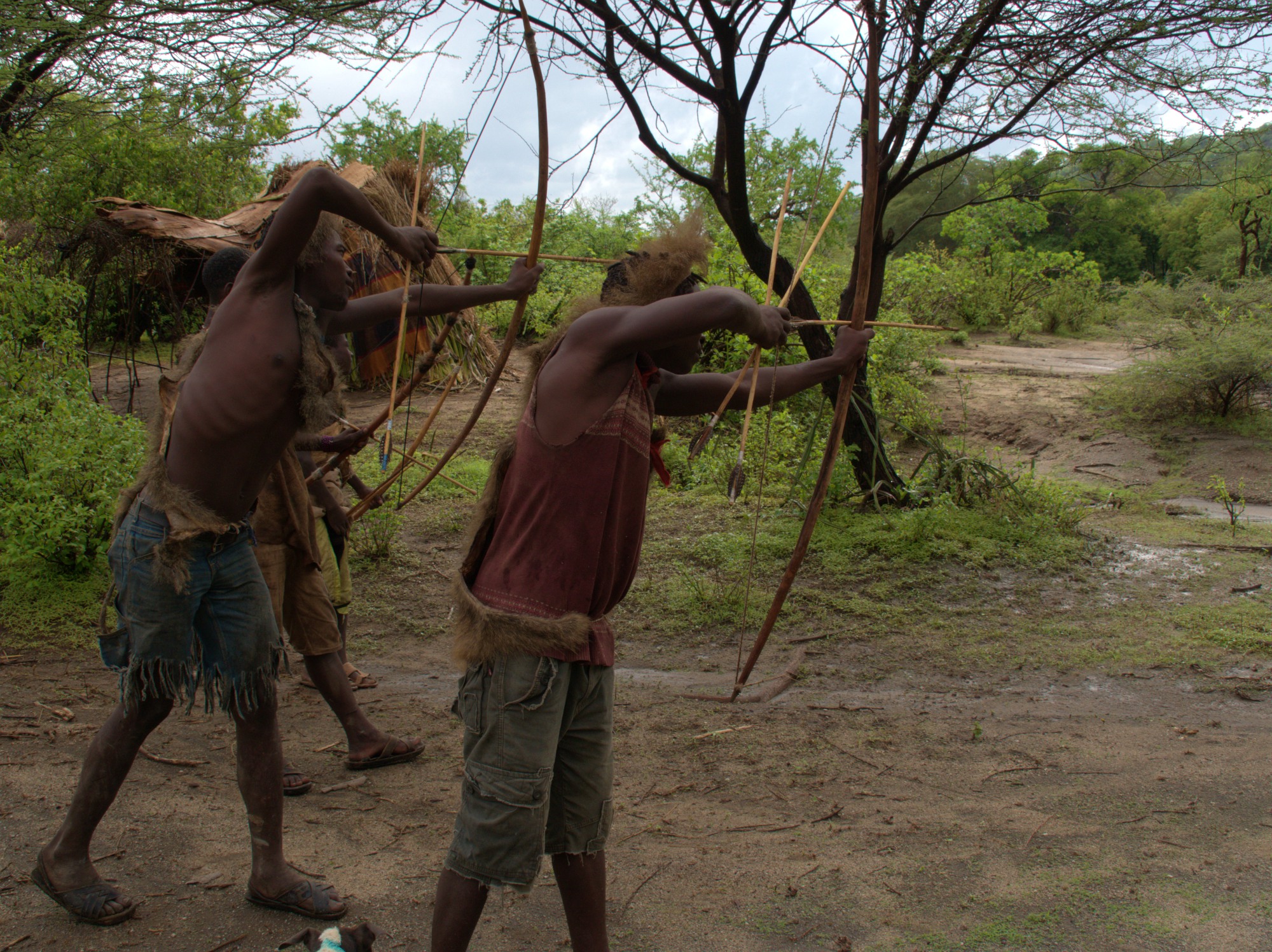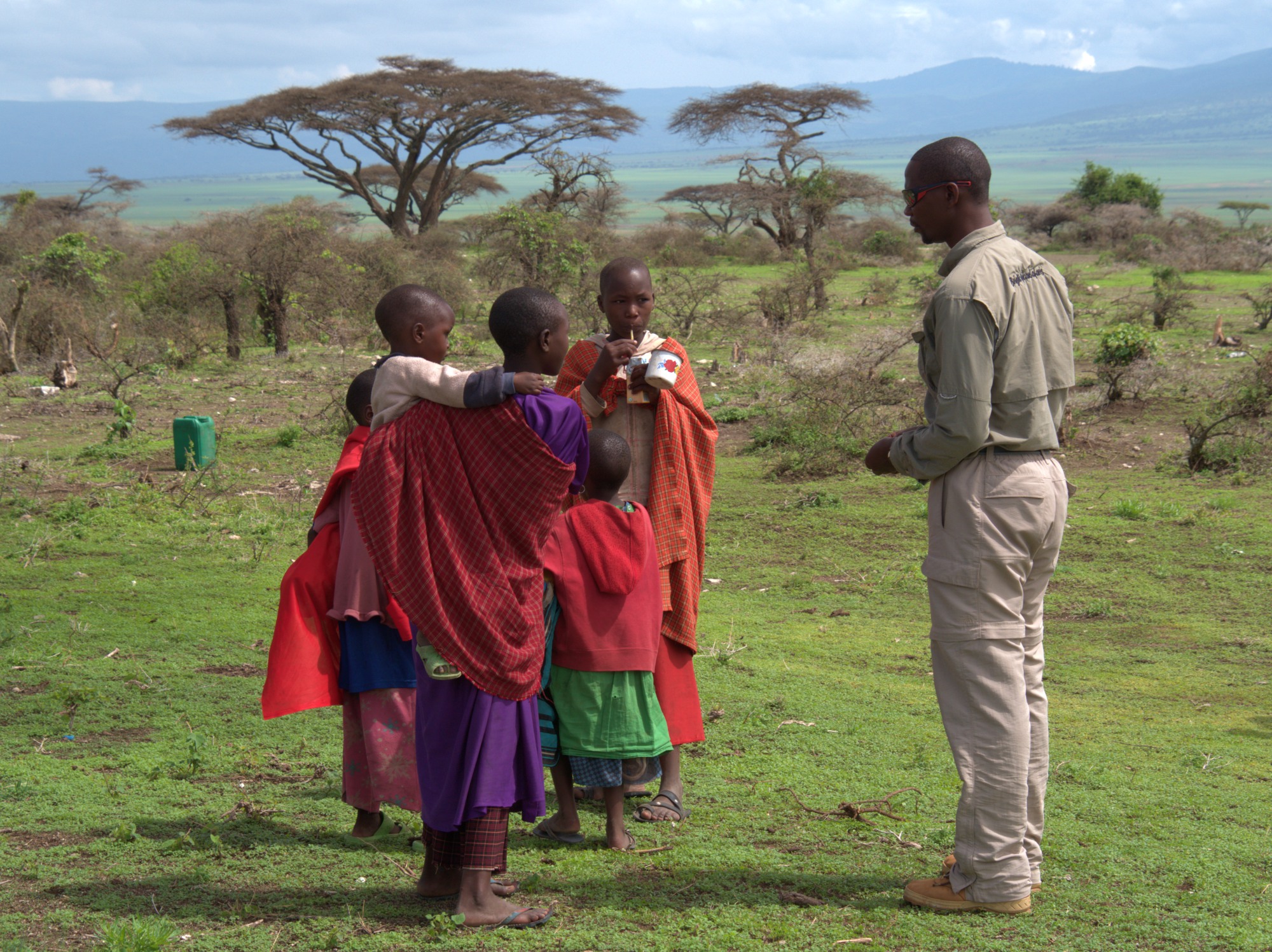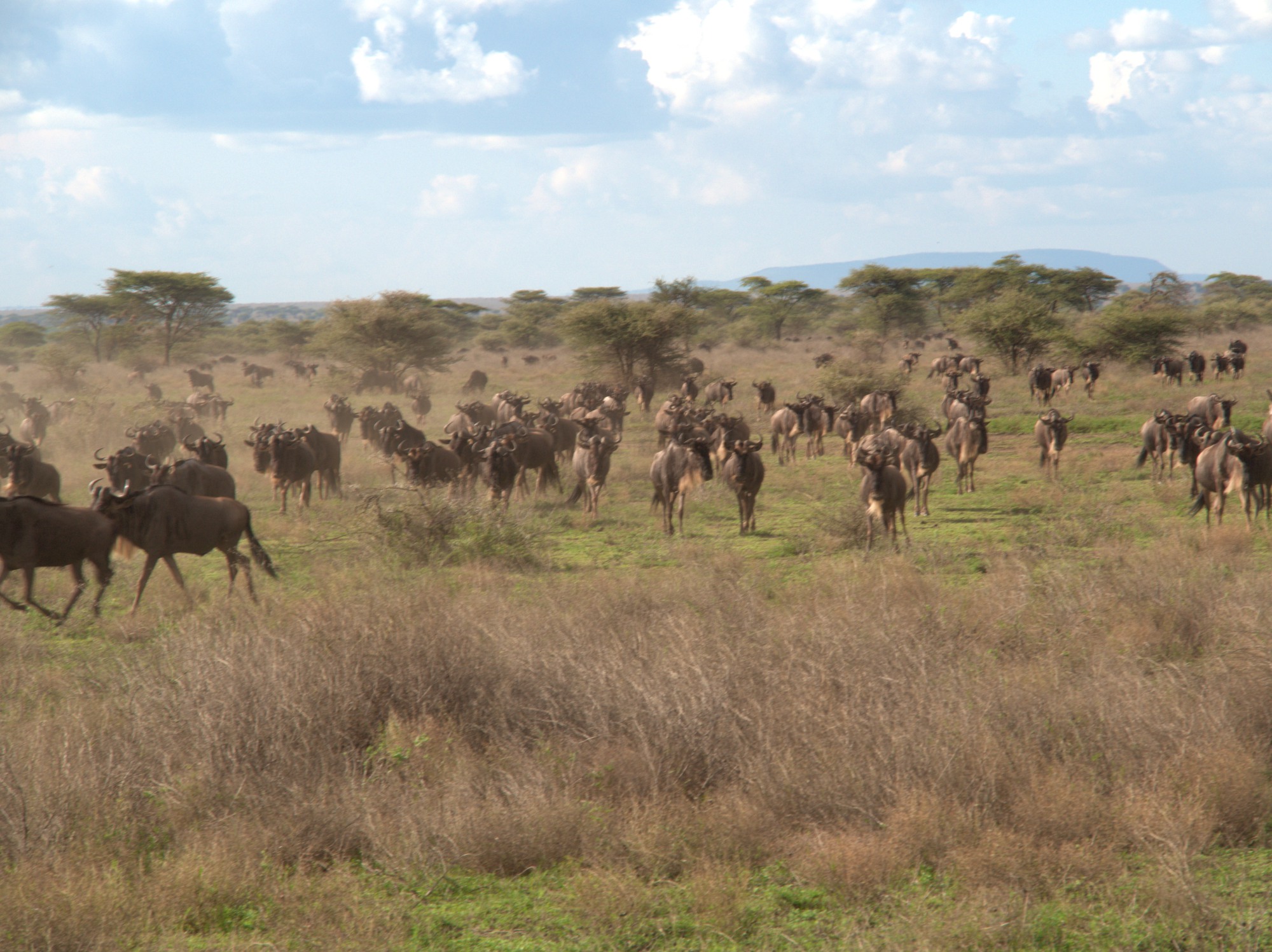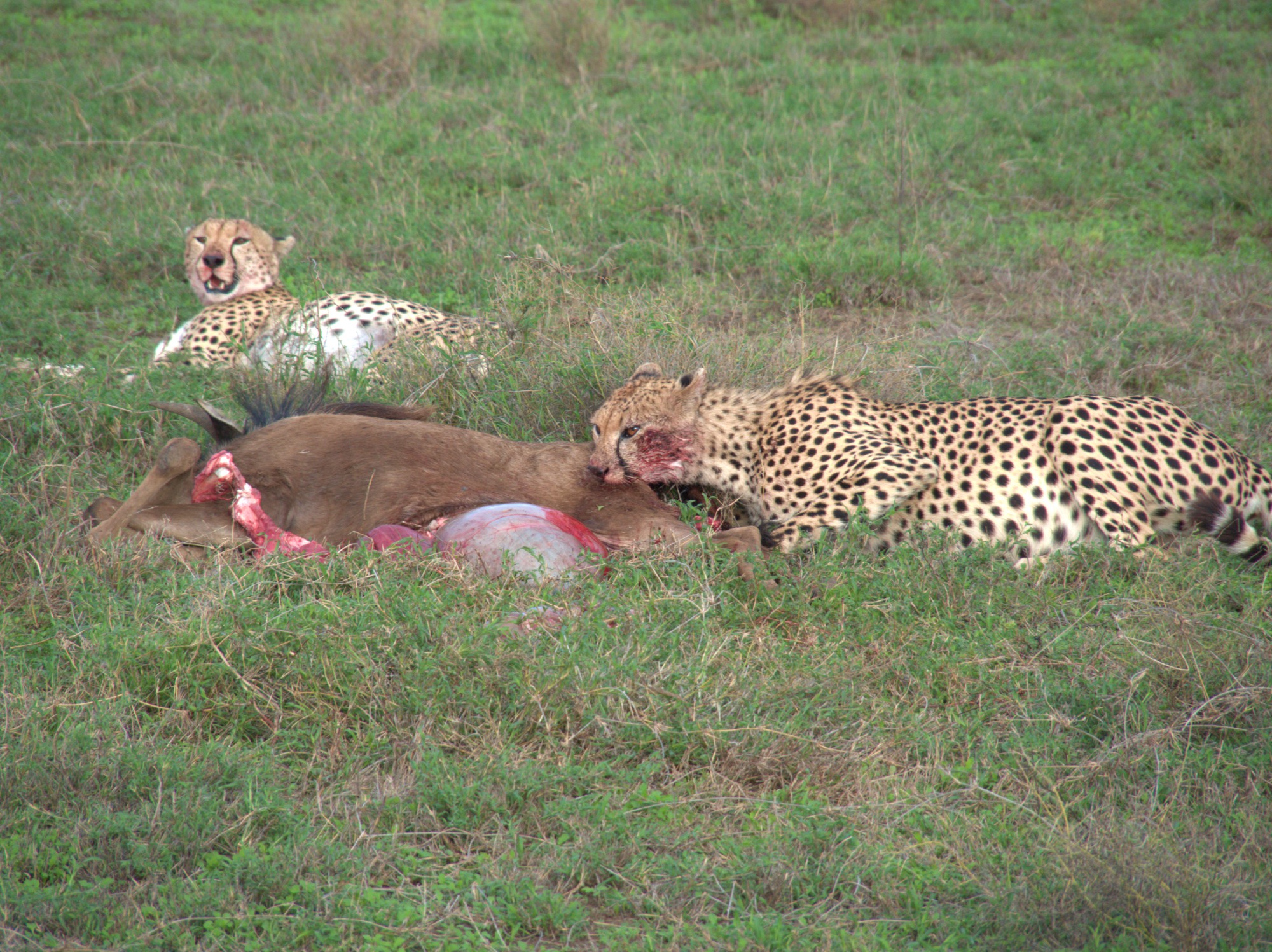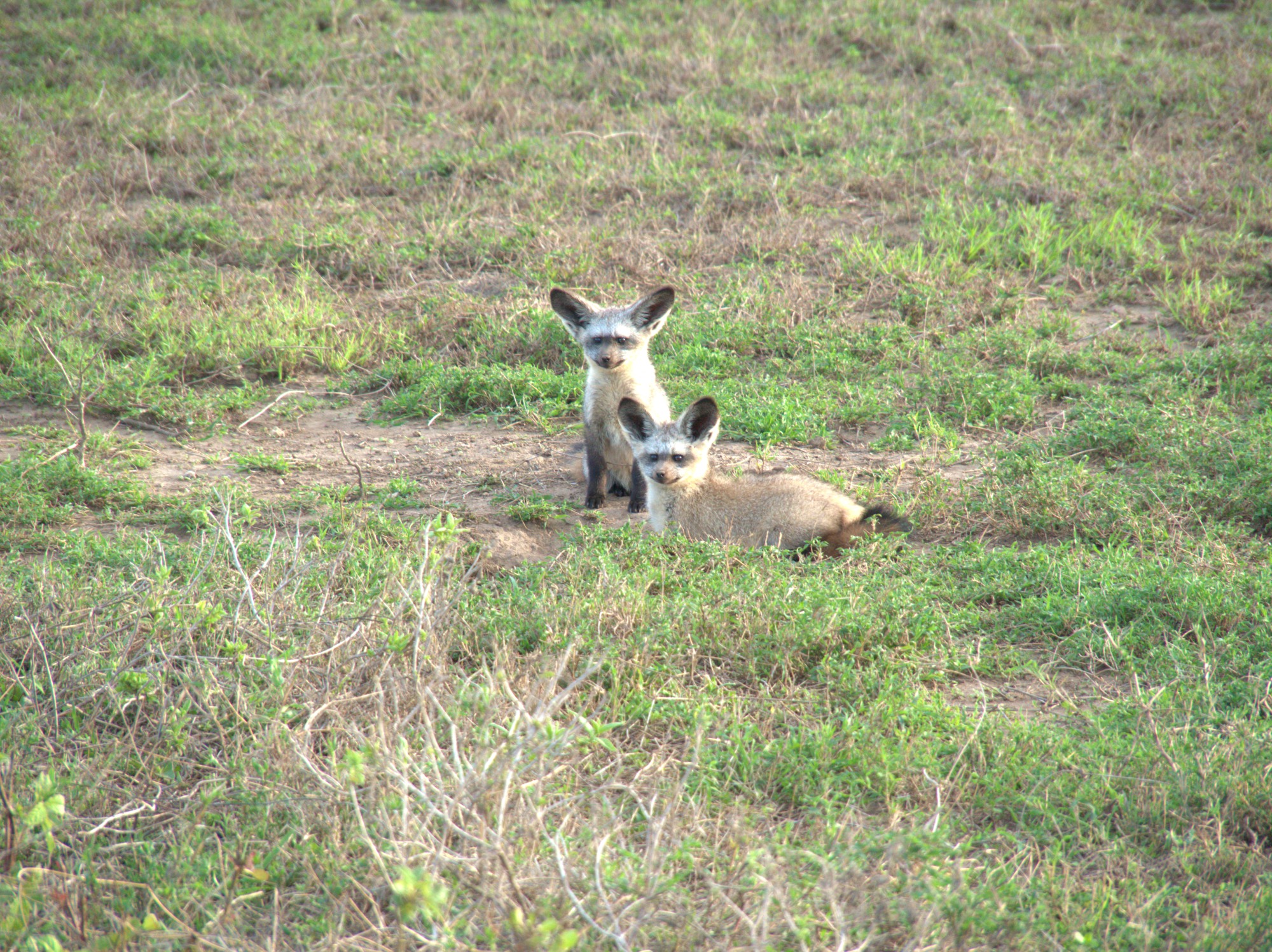 25/12/2018: Merry Christmas from the Ngorongoro Crater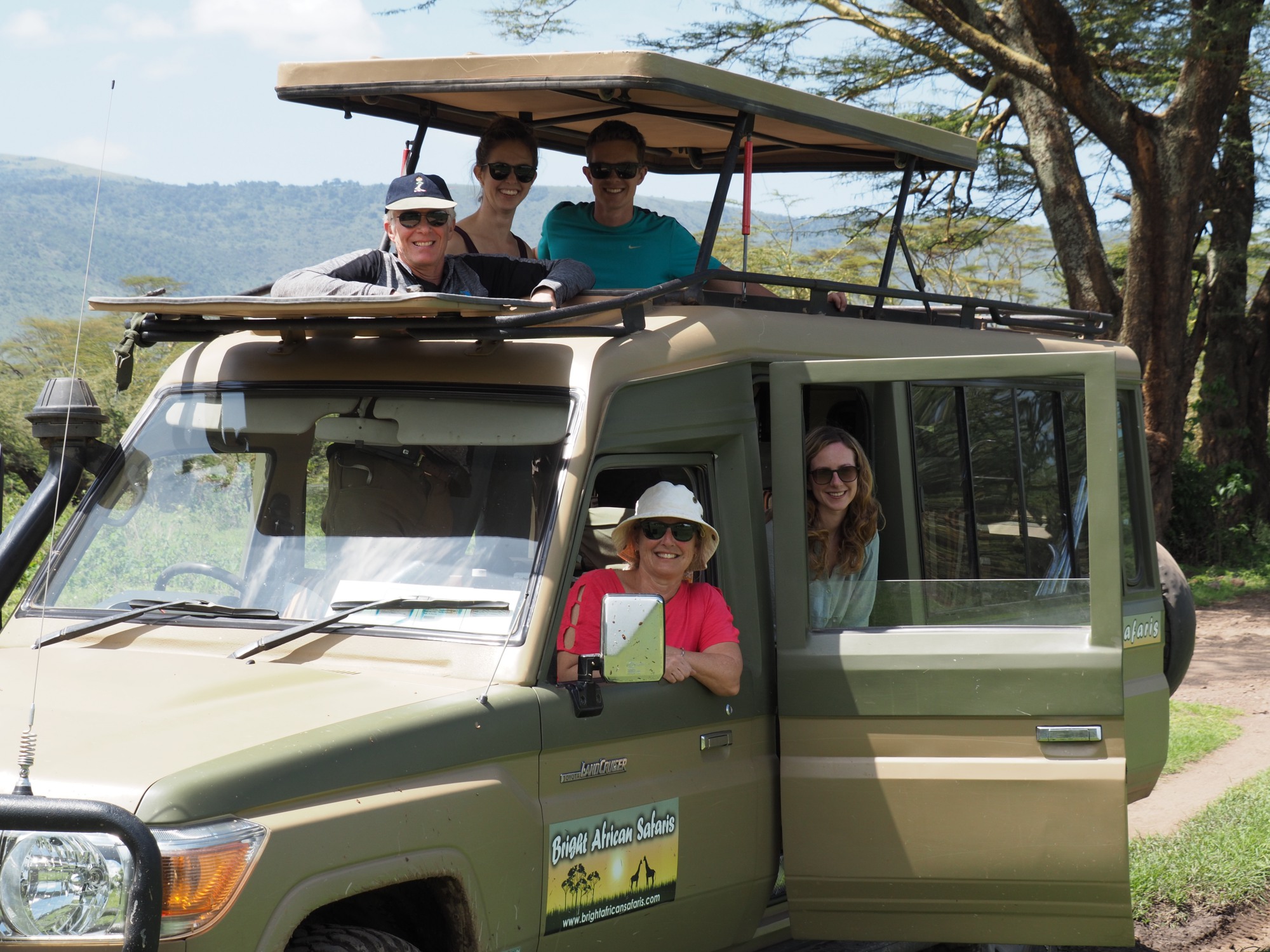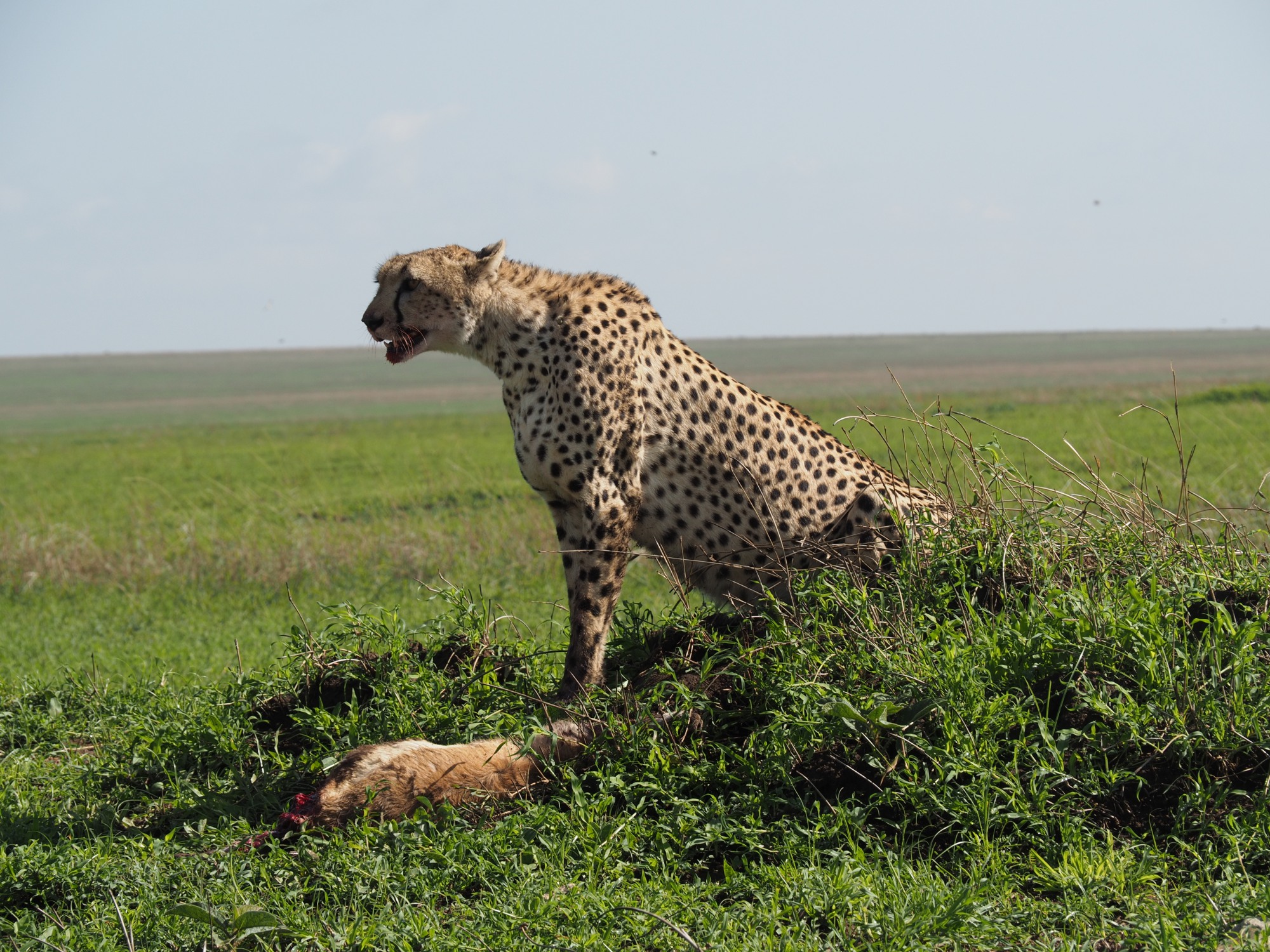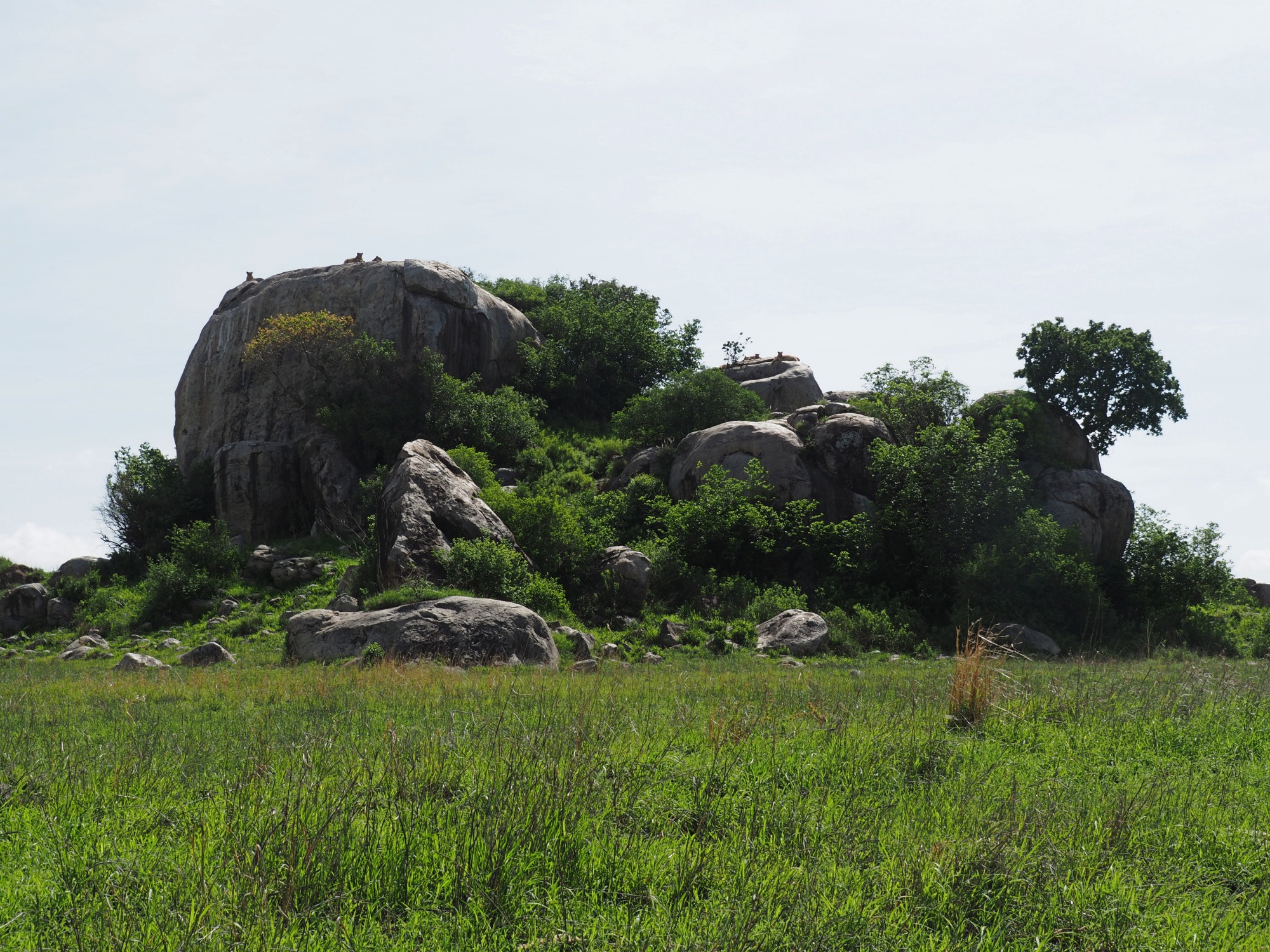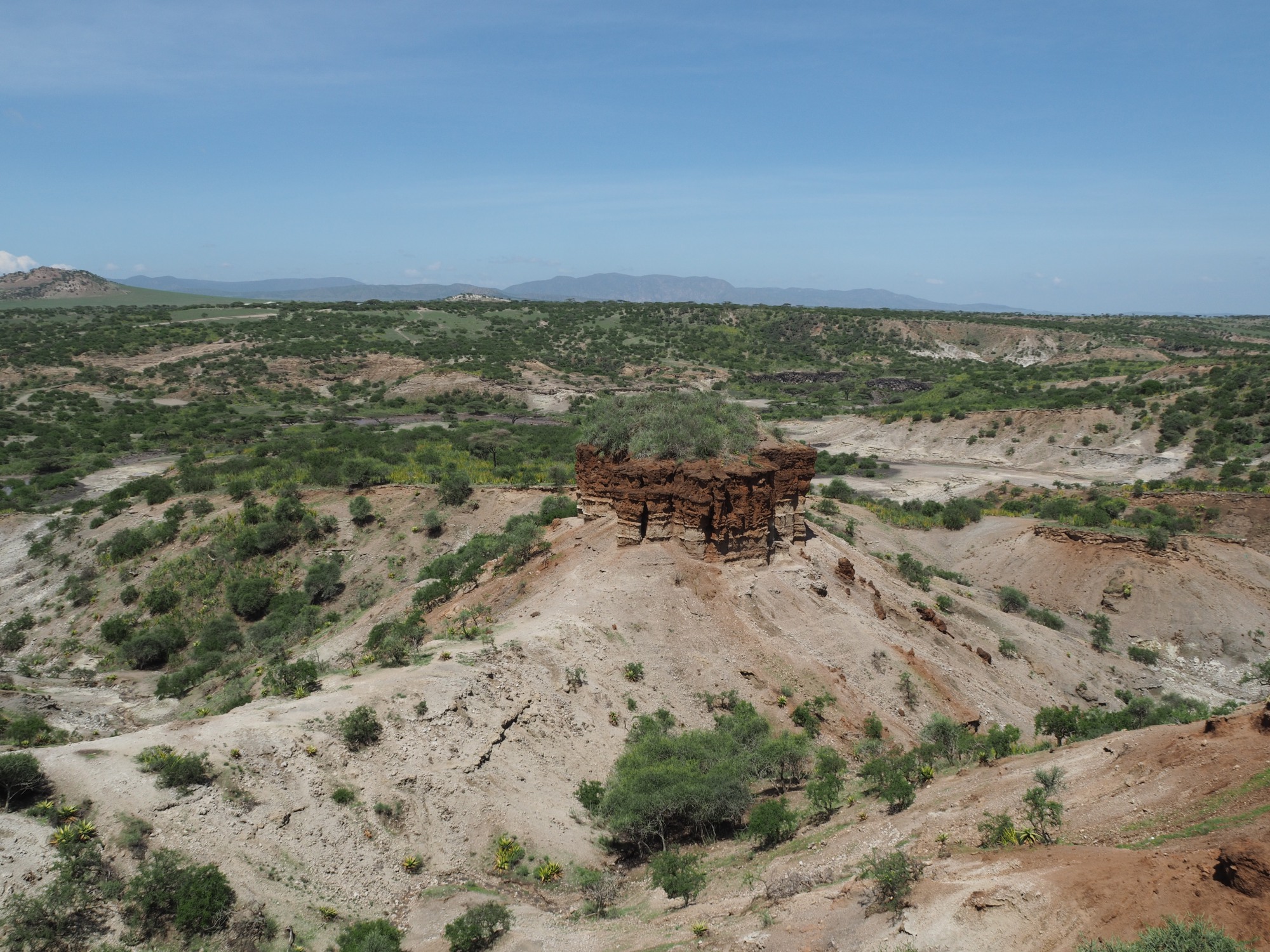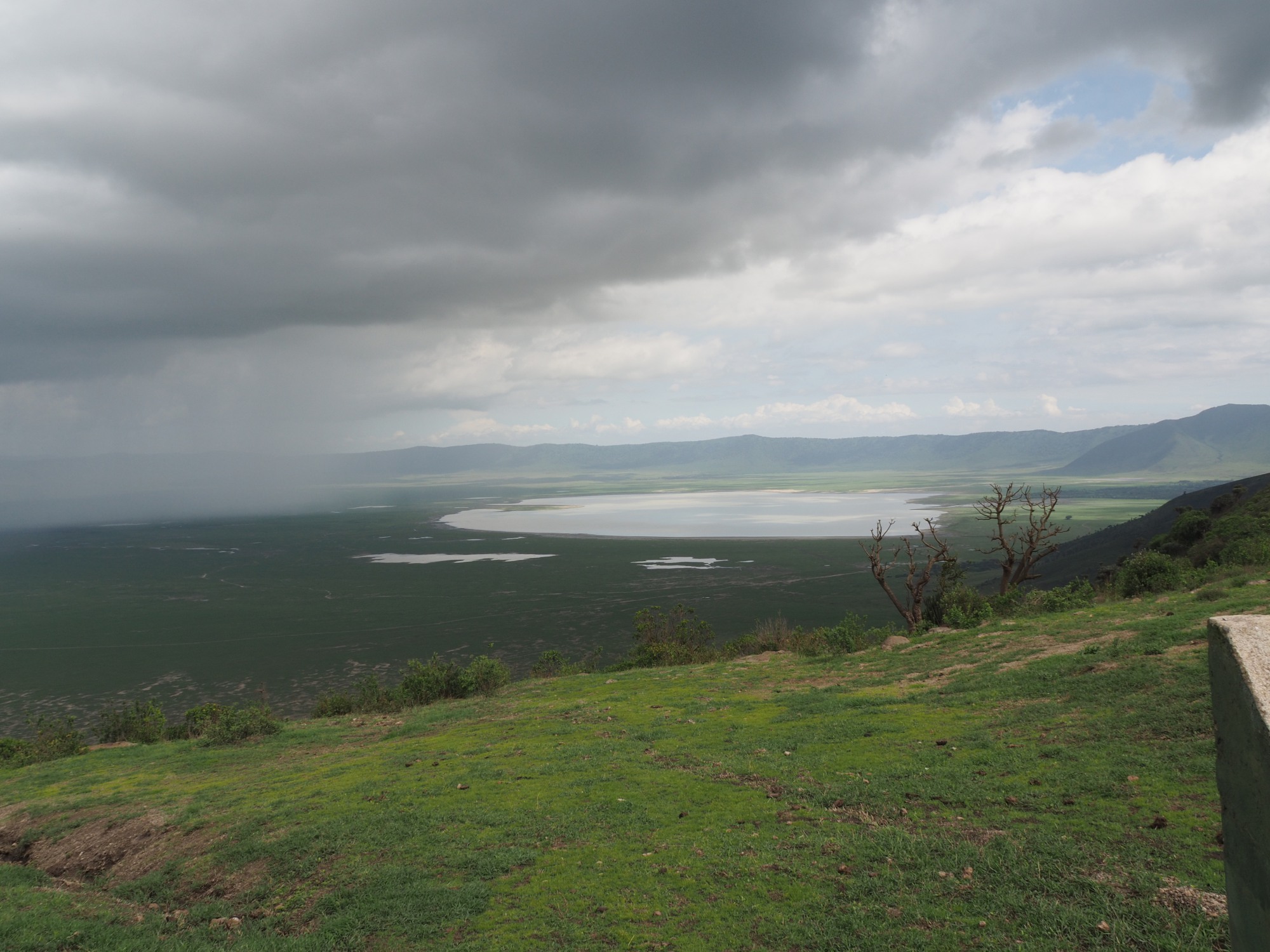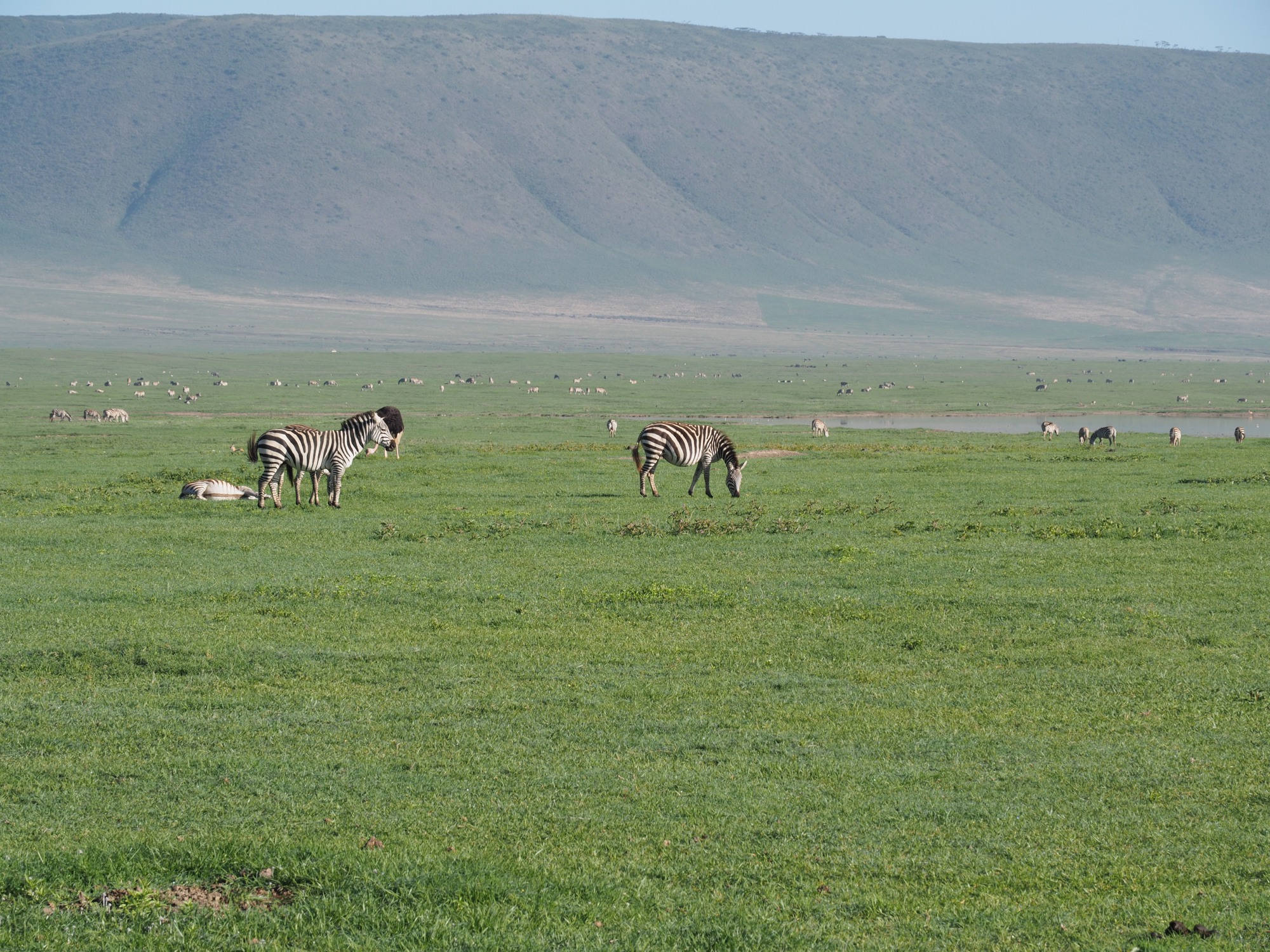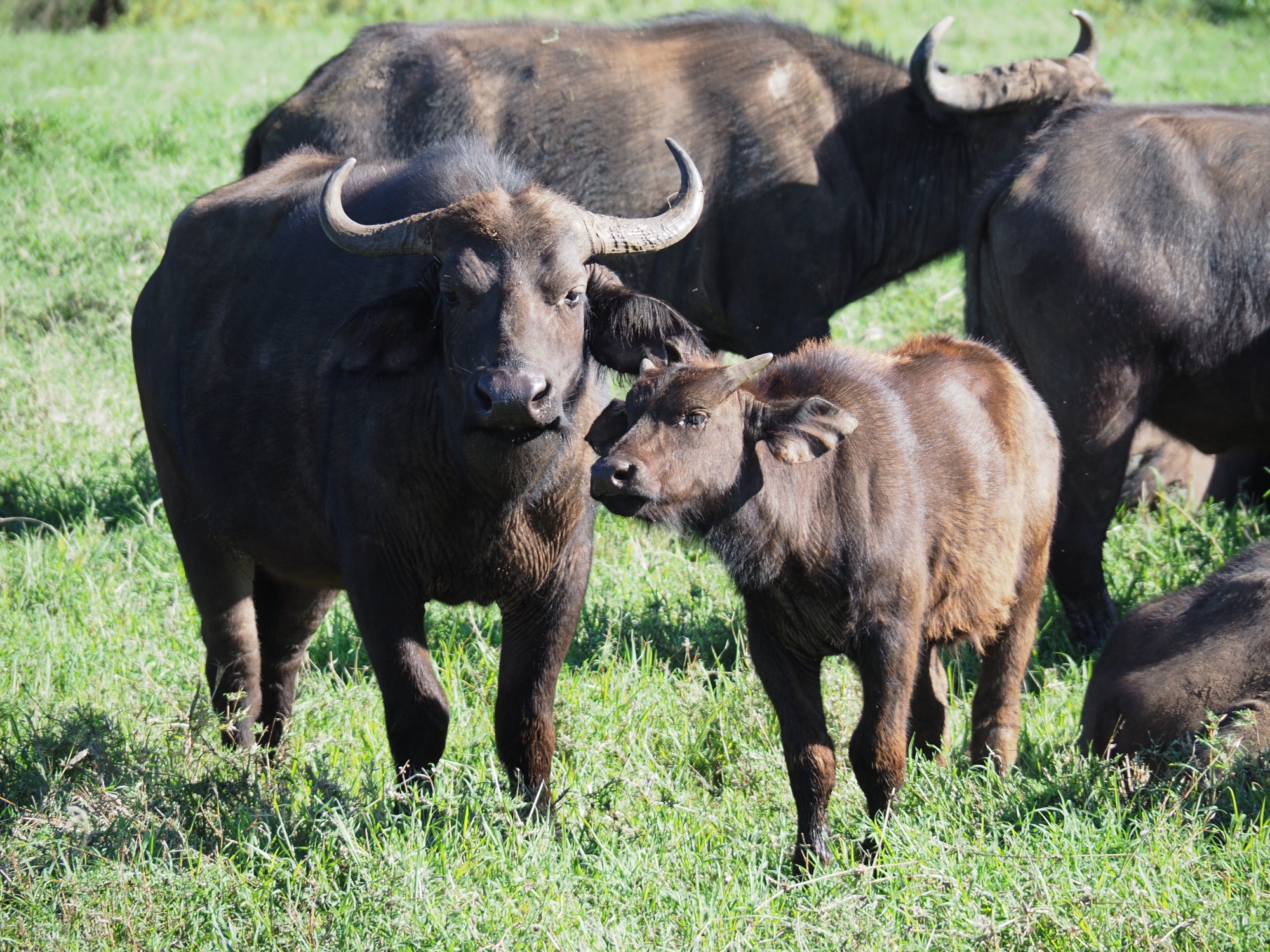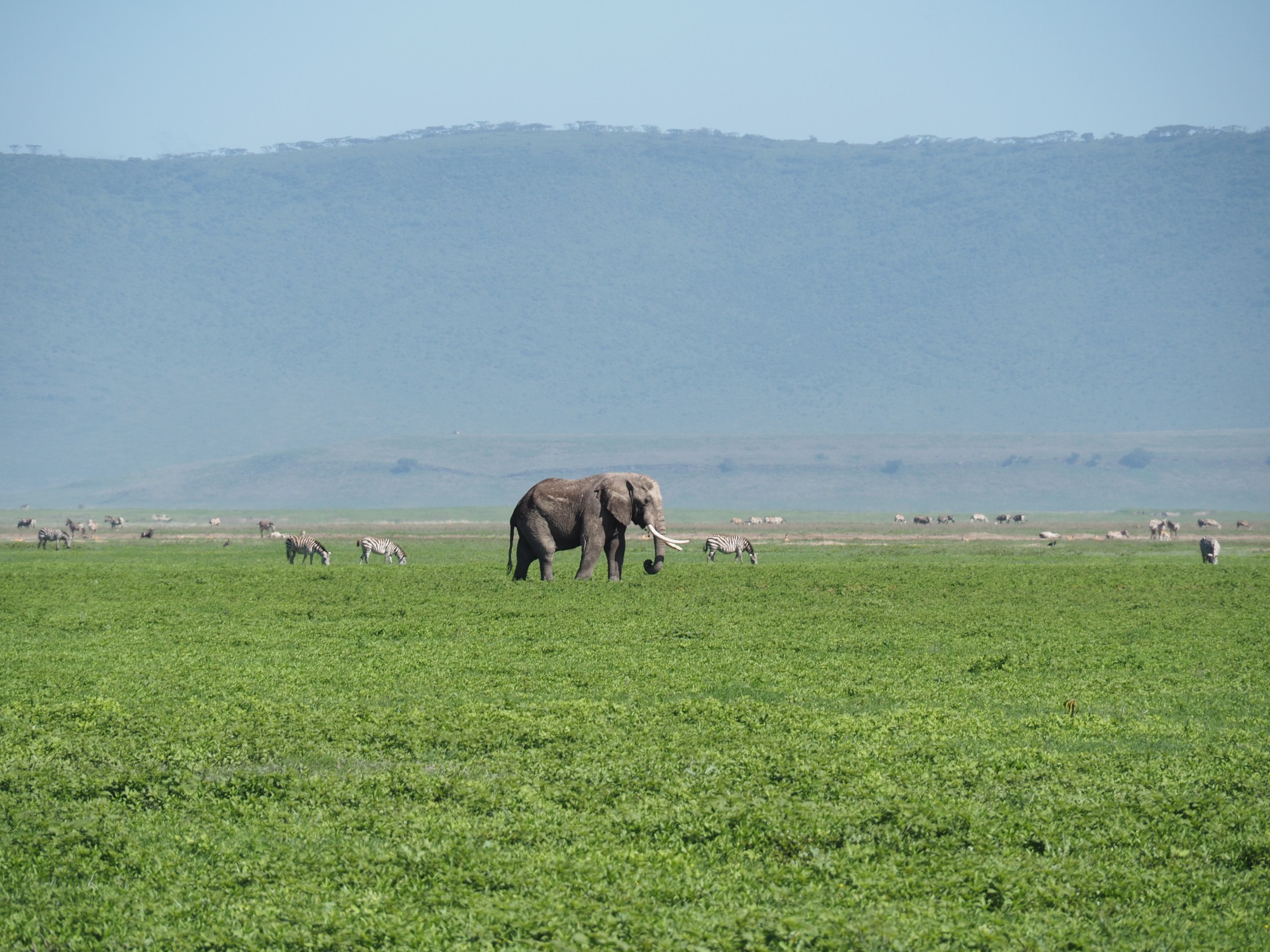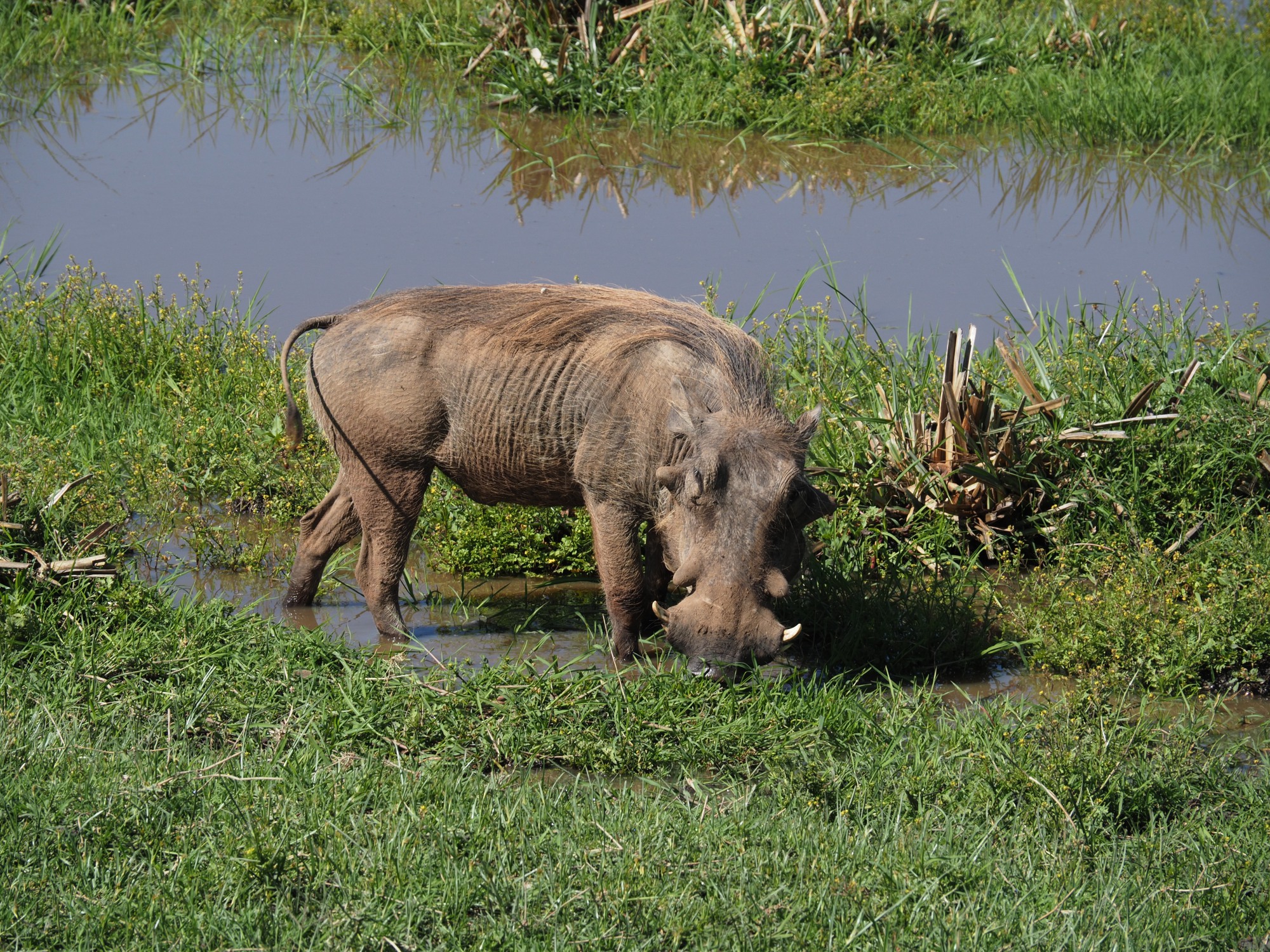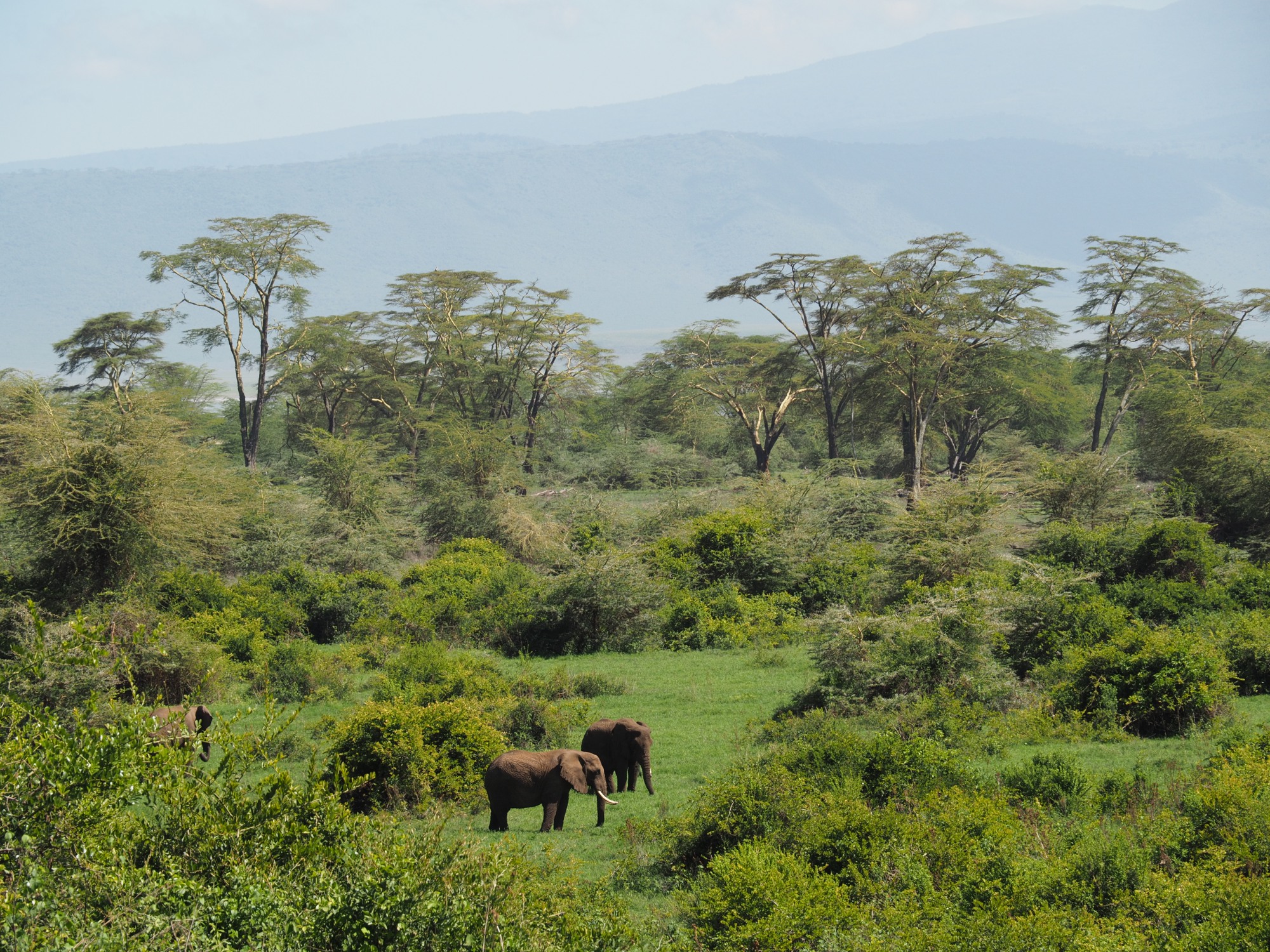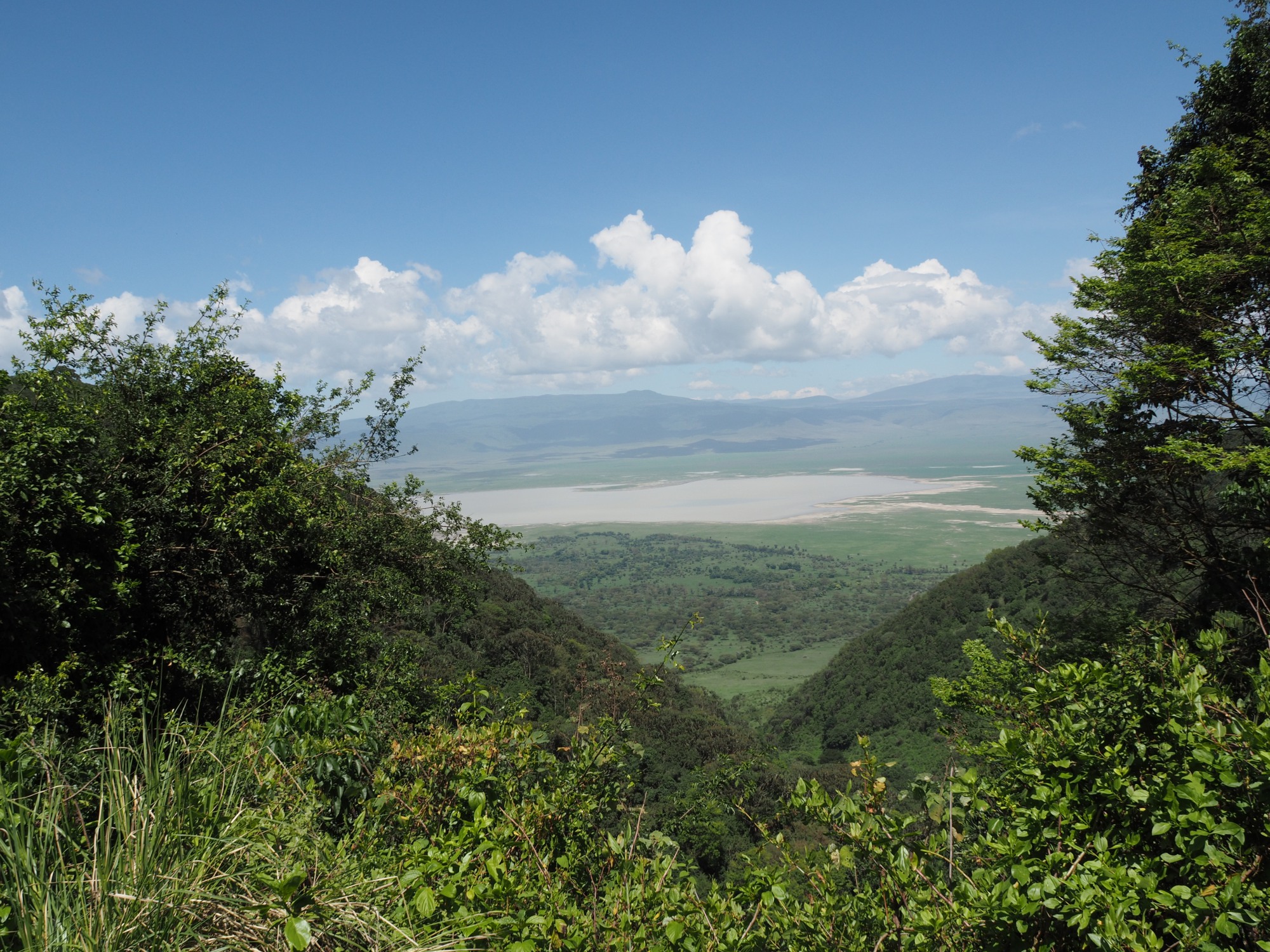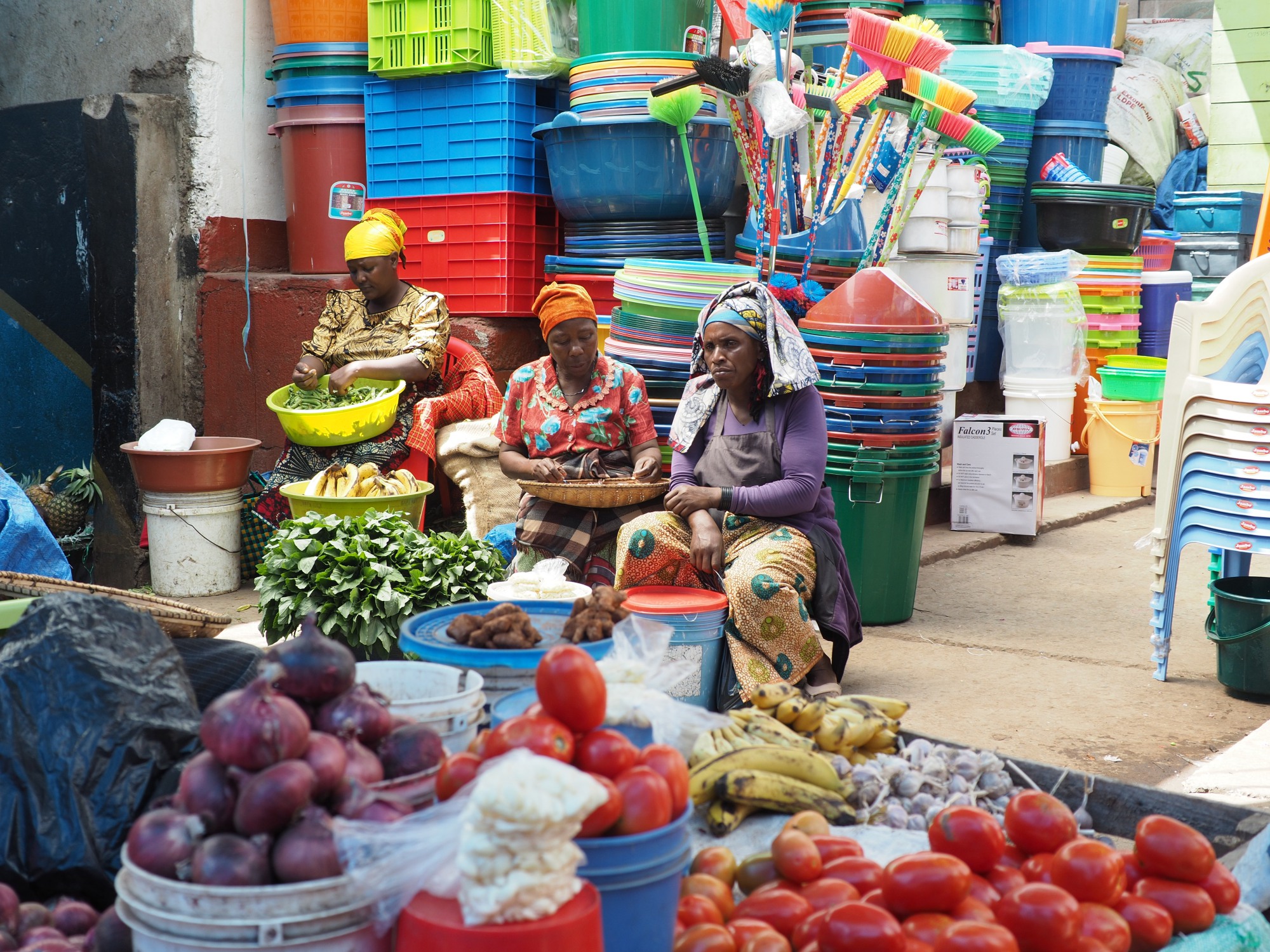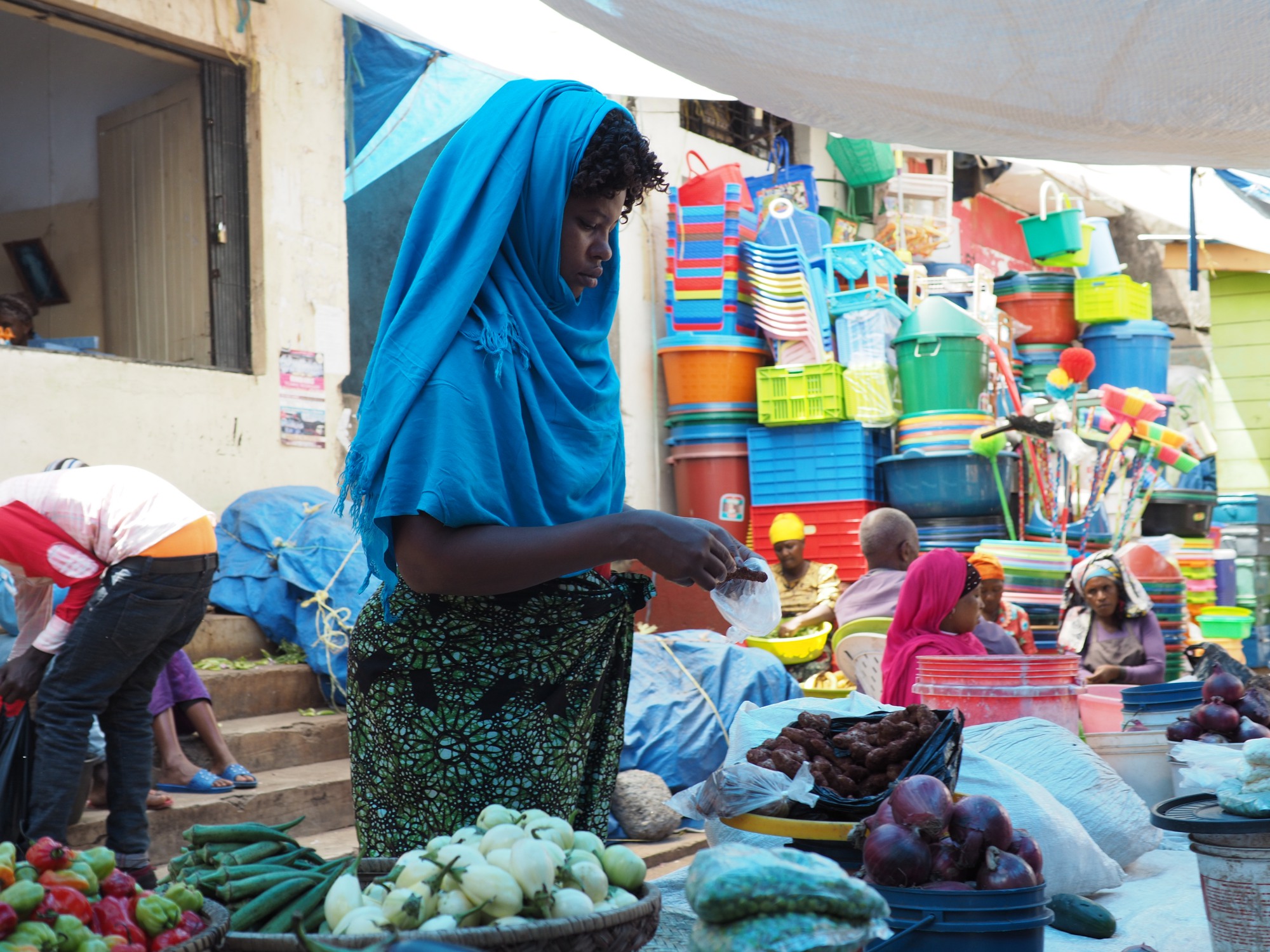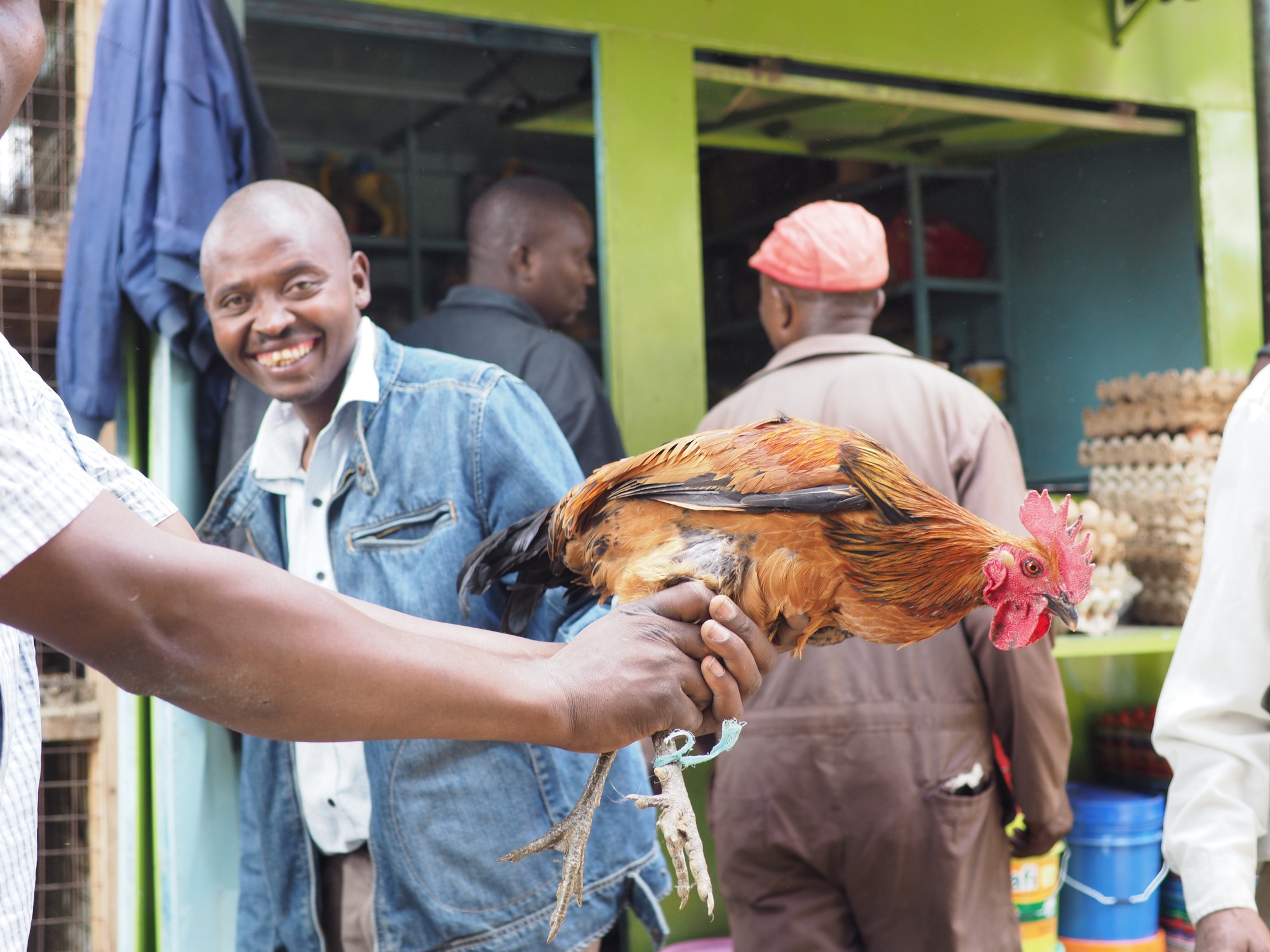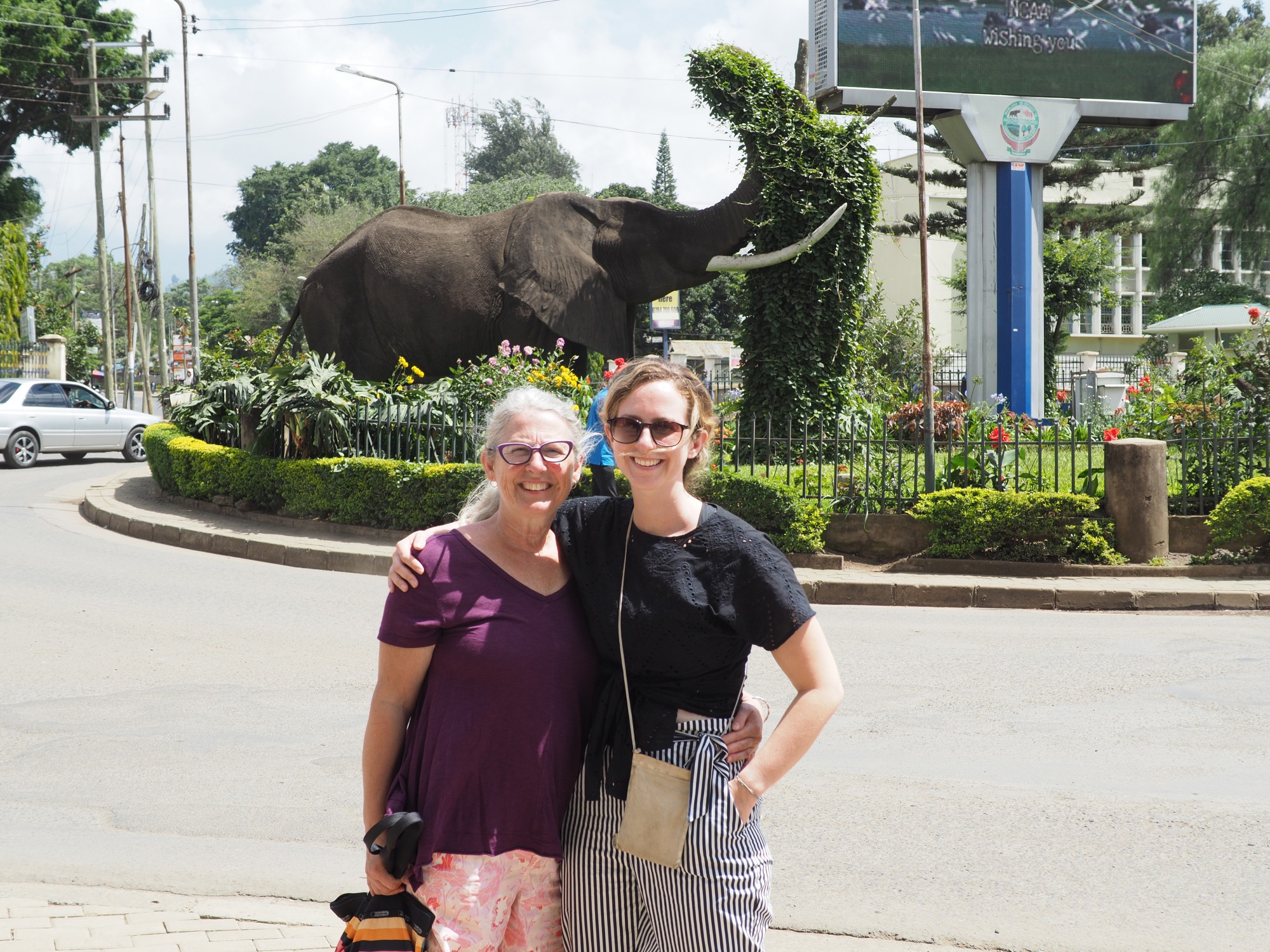 Keeping a watchful eye out: If a hyena arrives, the cheetah will leave in a hurry
Pride Rock? 3 lions visible top left
The Ngorongoro crater is about 20km in diameter. Those are the volcano walls surrounding the crater.
There is one forested area on the floor
Another day of topping and tailing... and gossiping
Colourful Arusha Central Market
Selling pet chickens in Arusha
Arusha - Is Sarah getting shorter?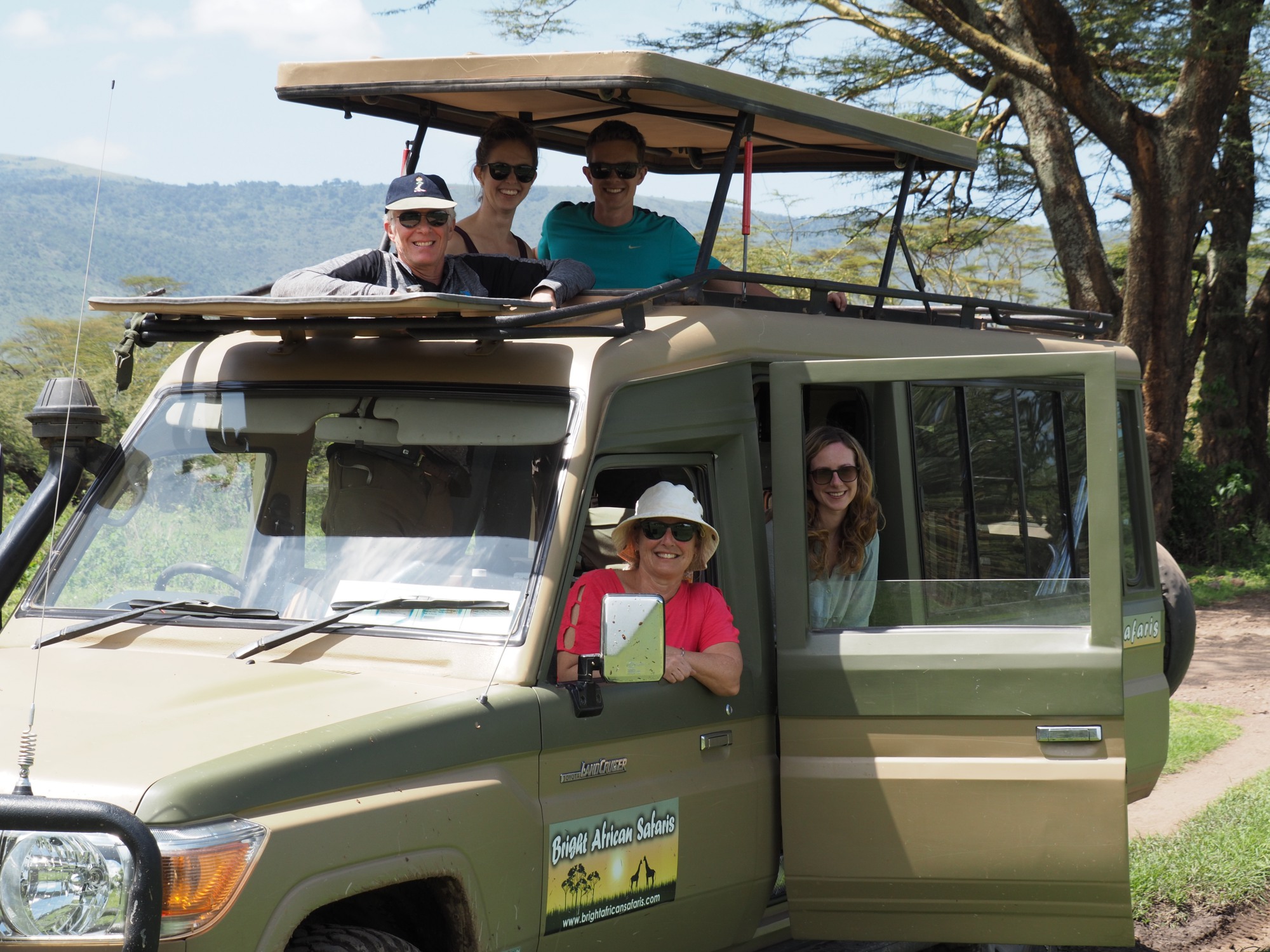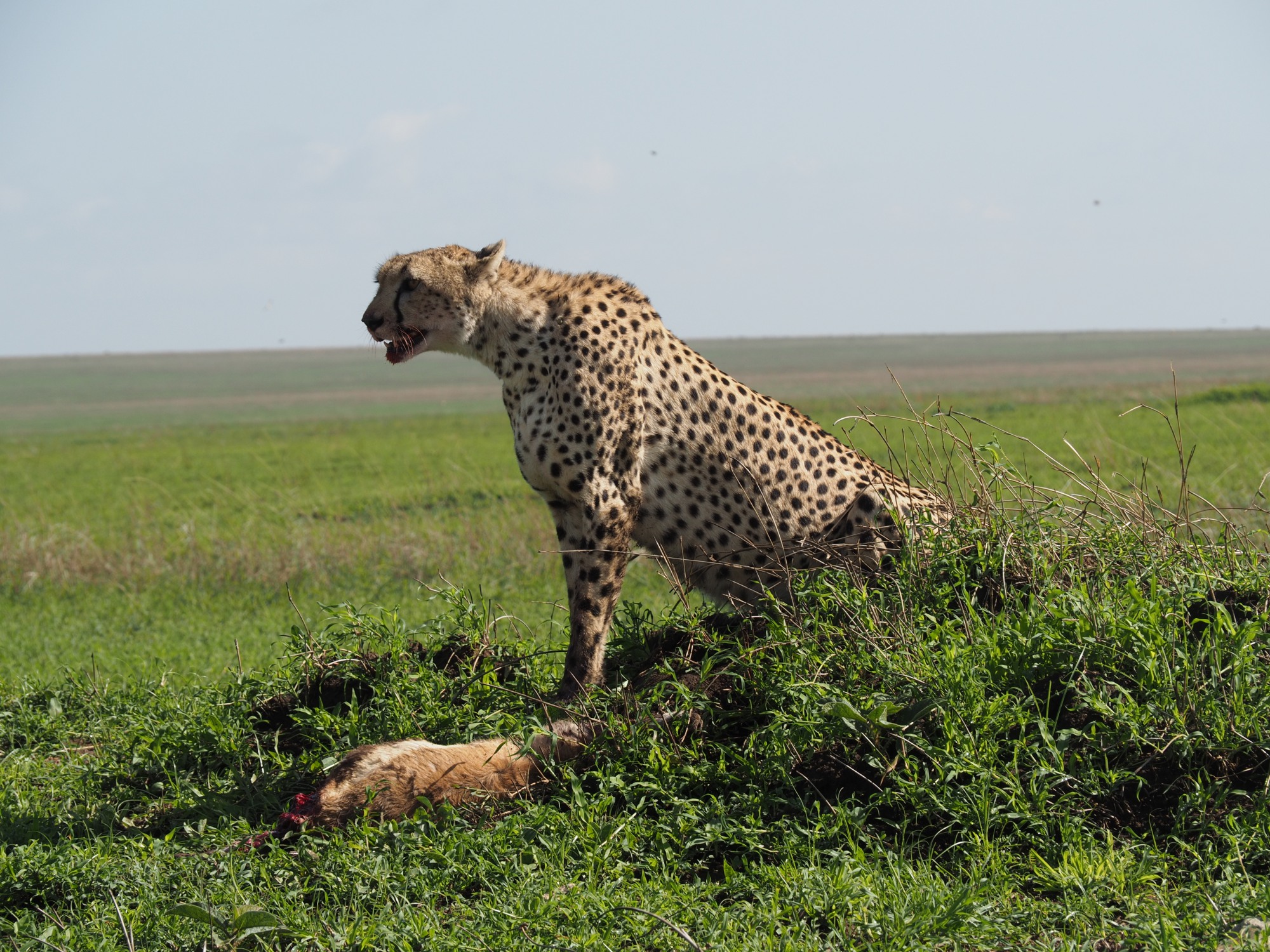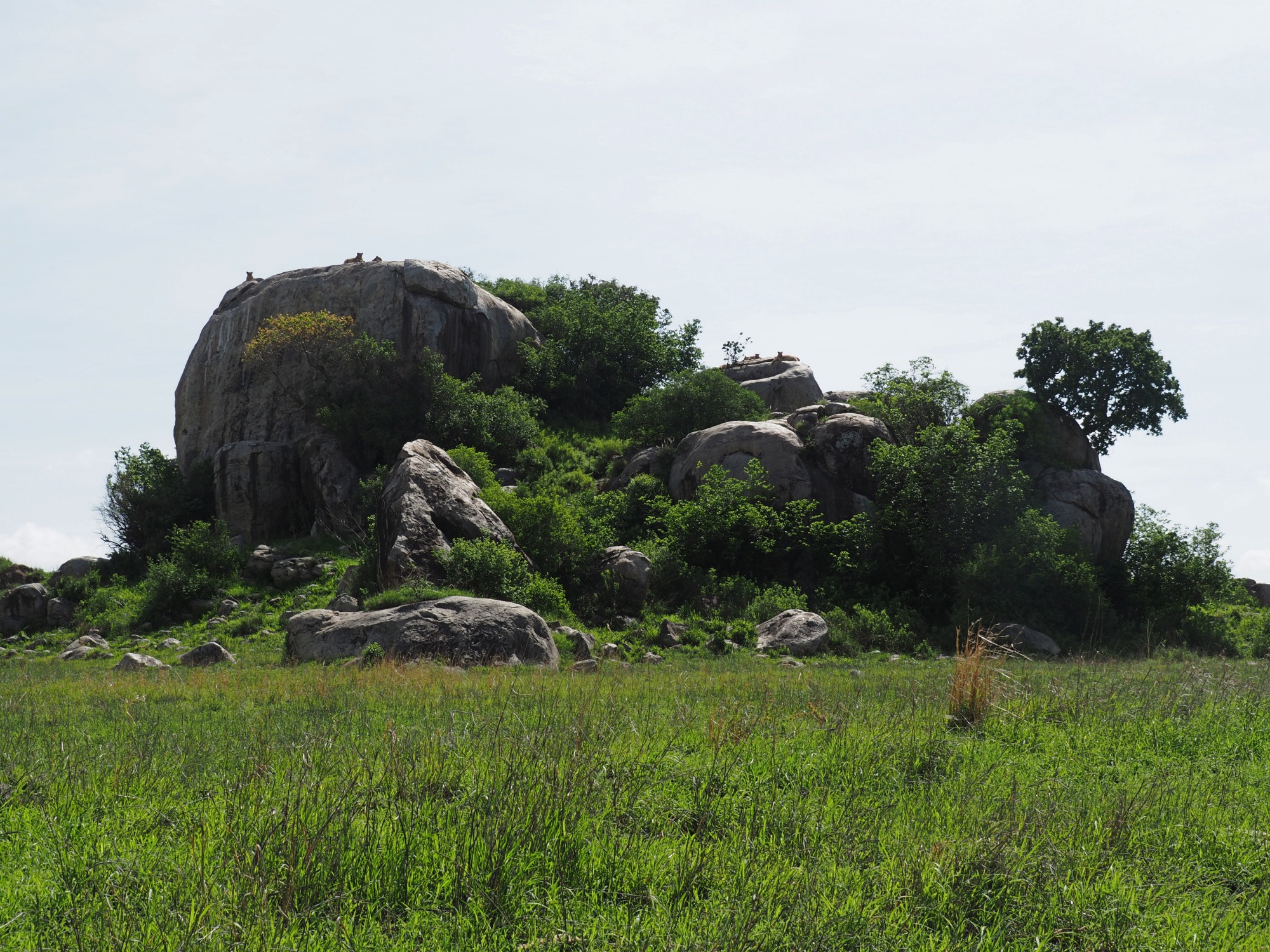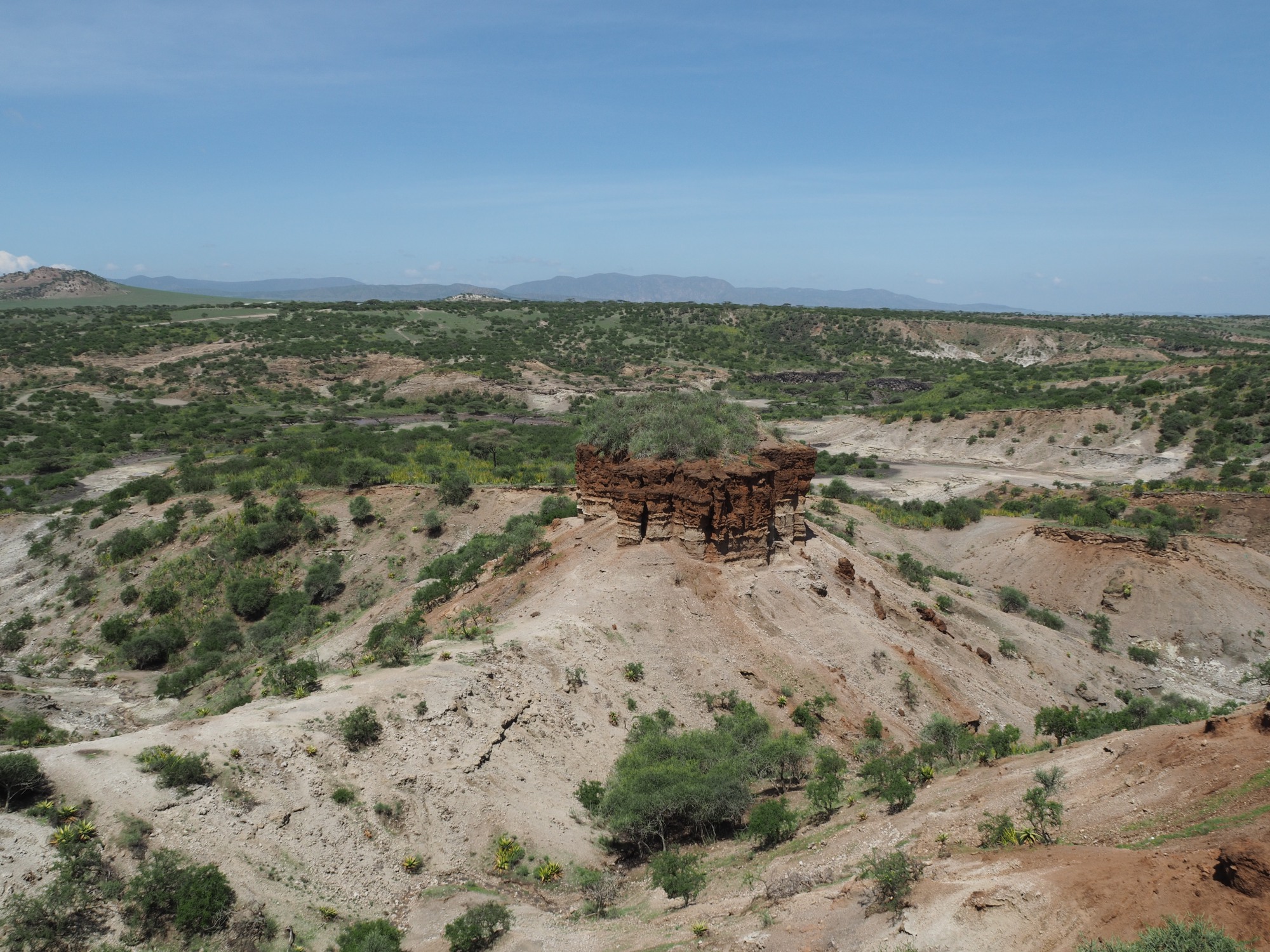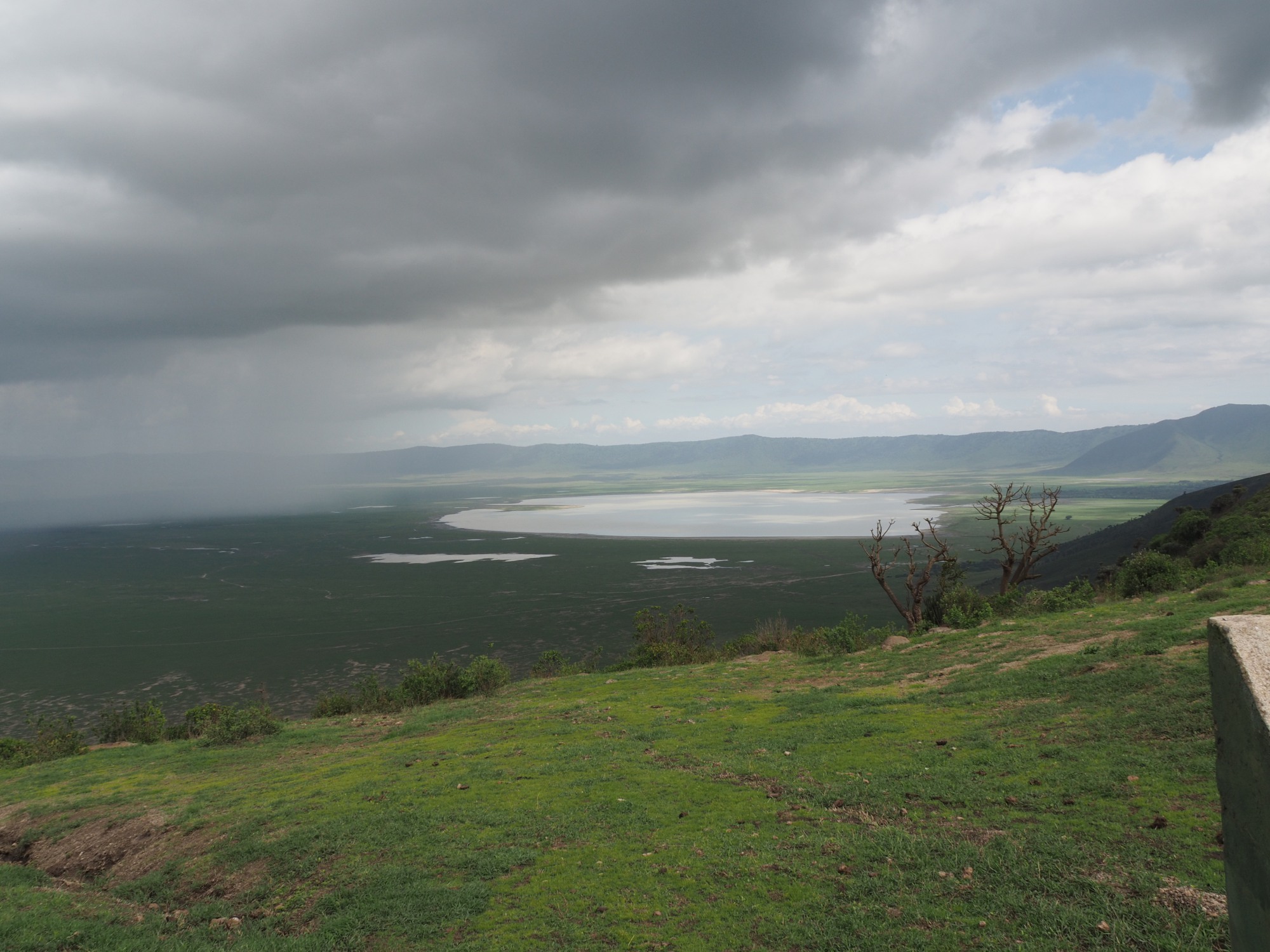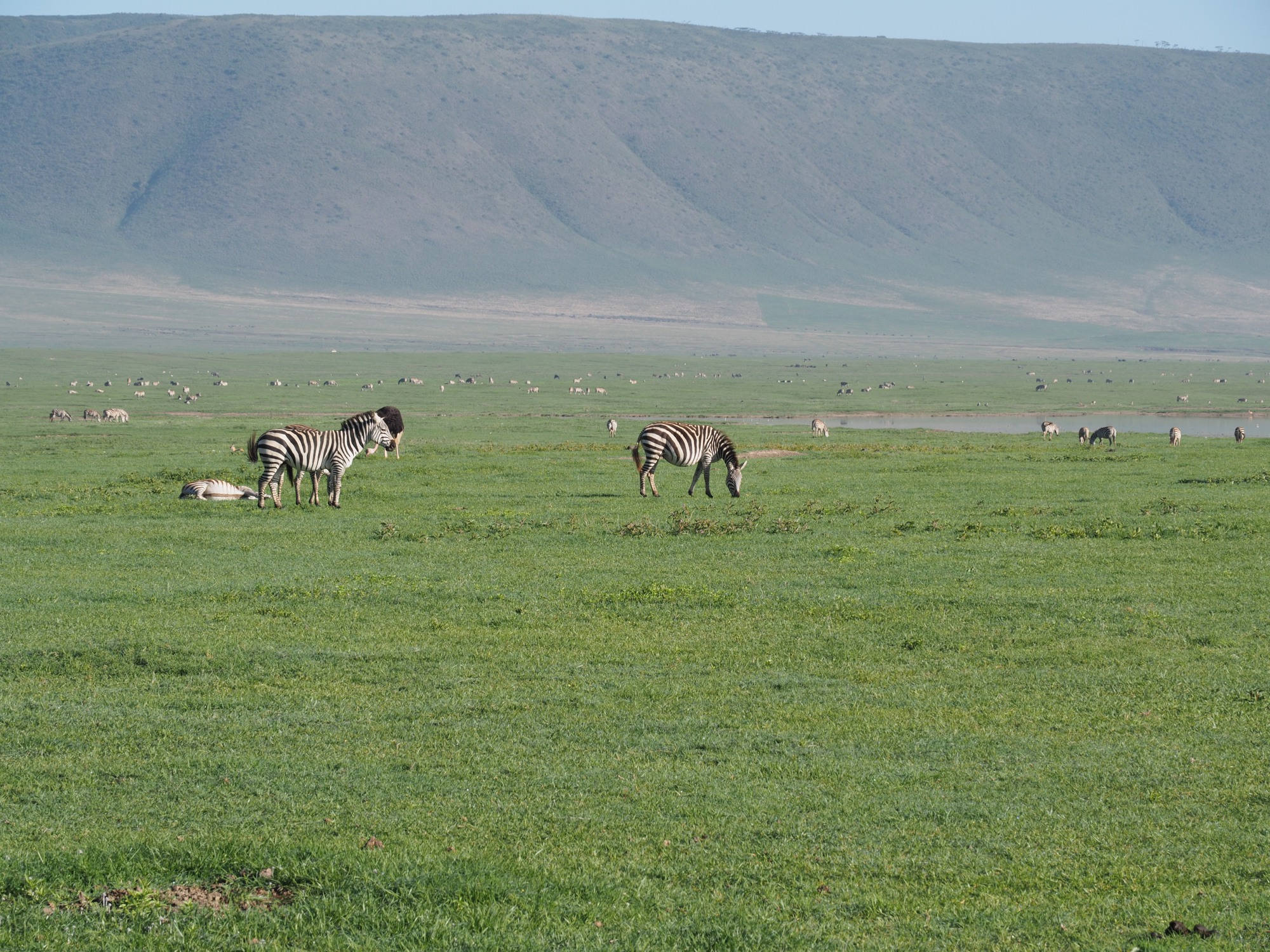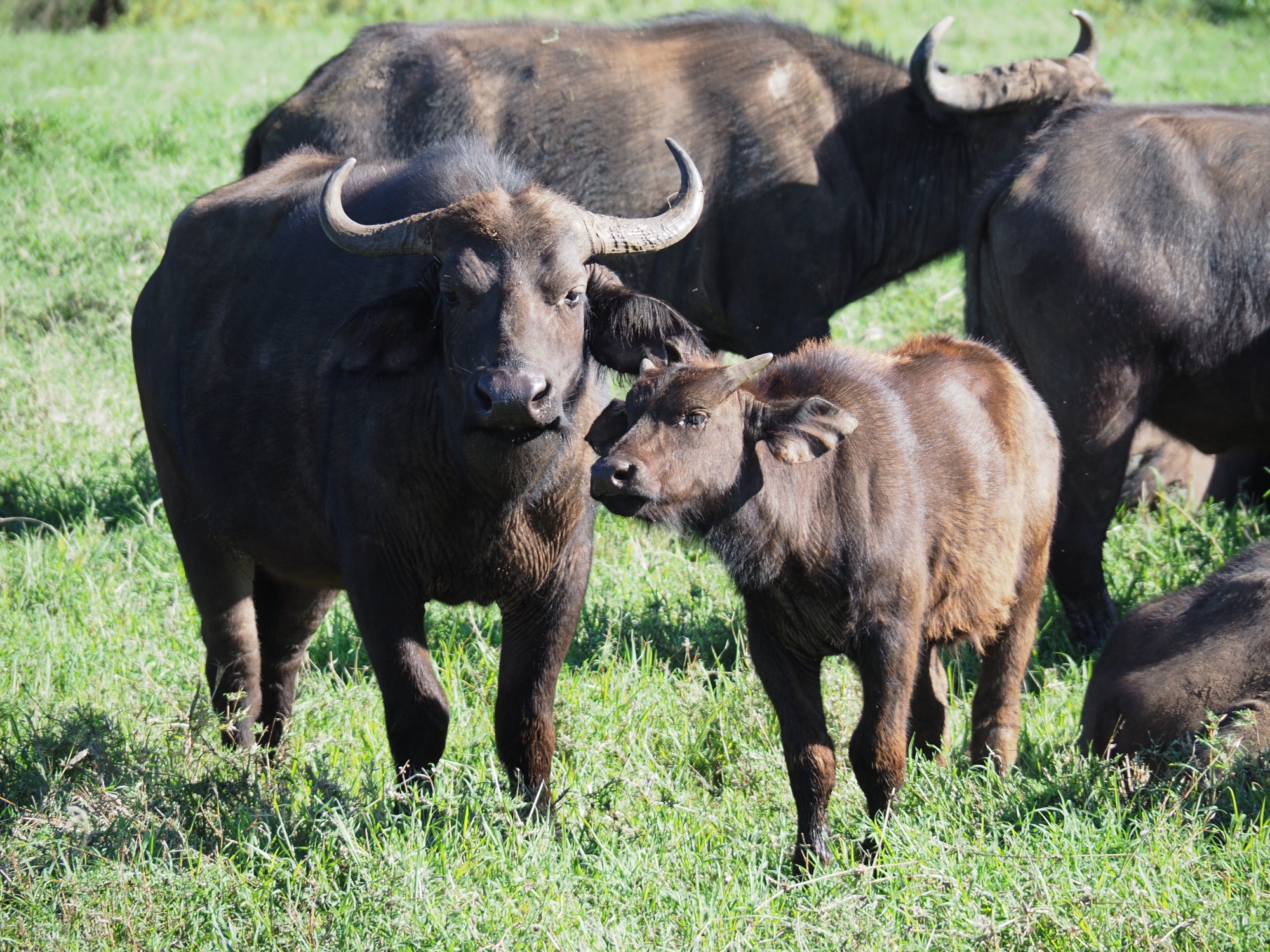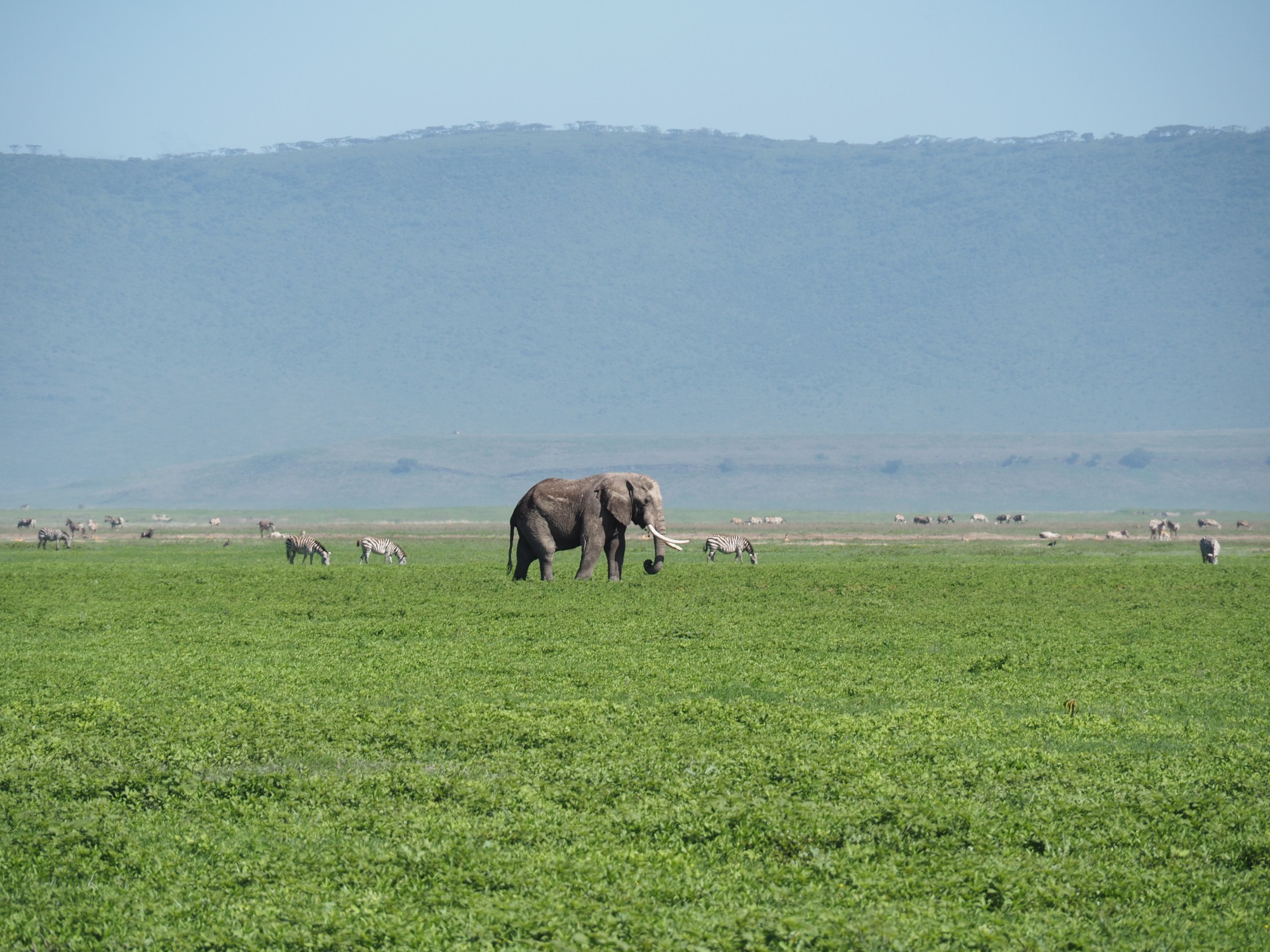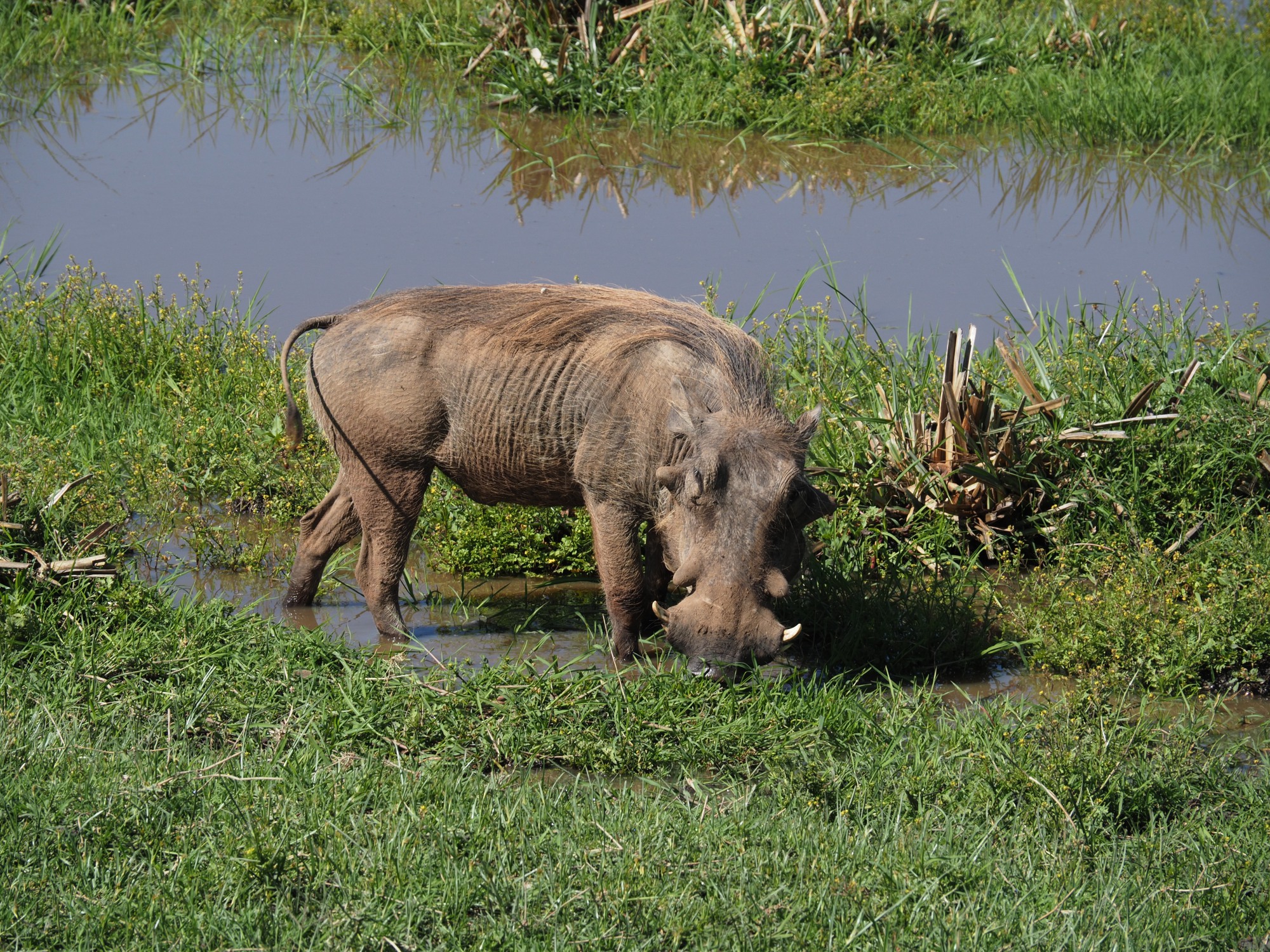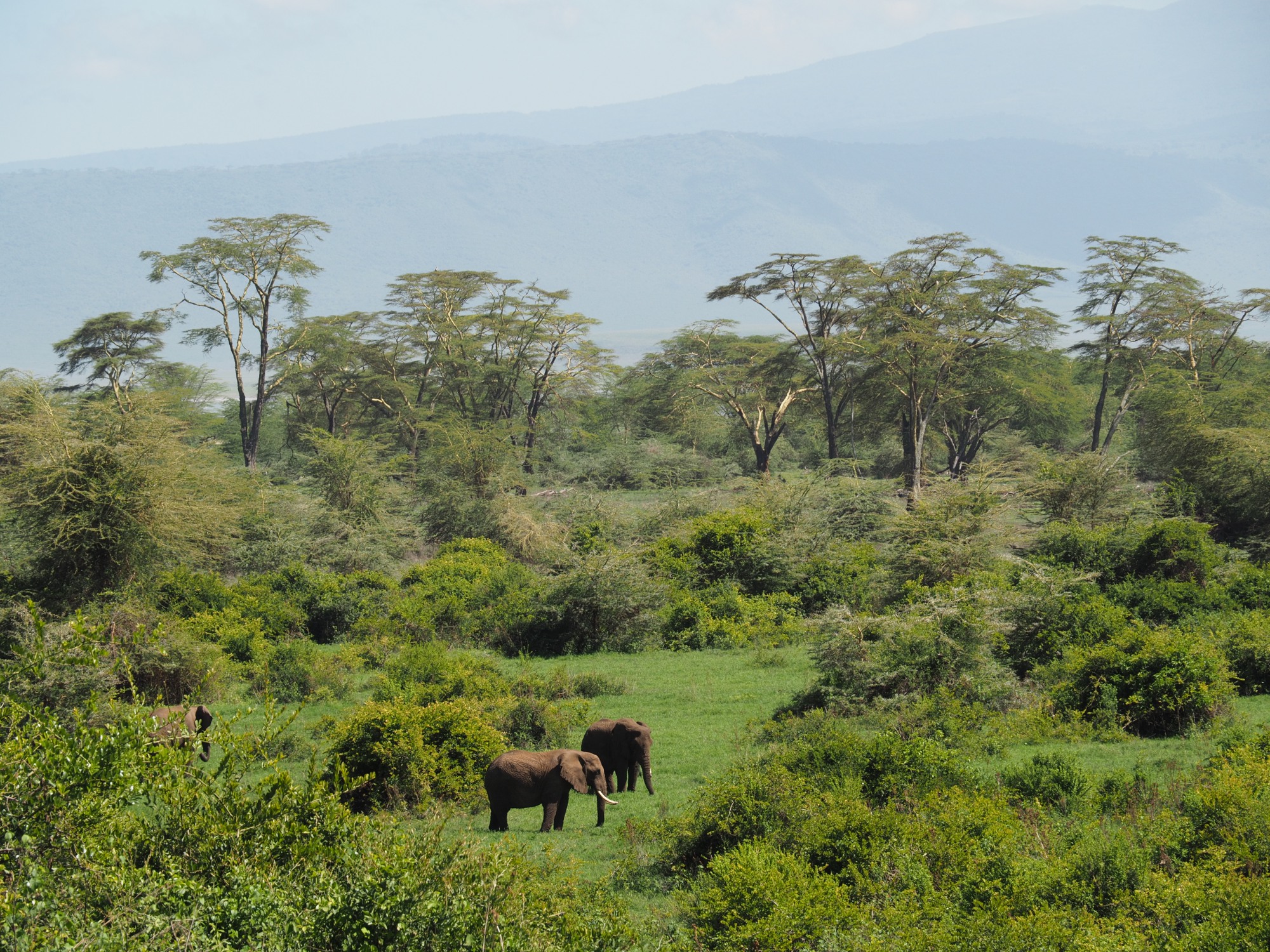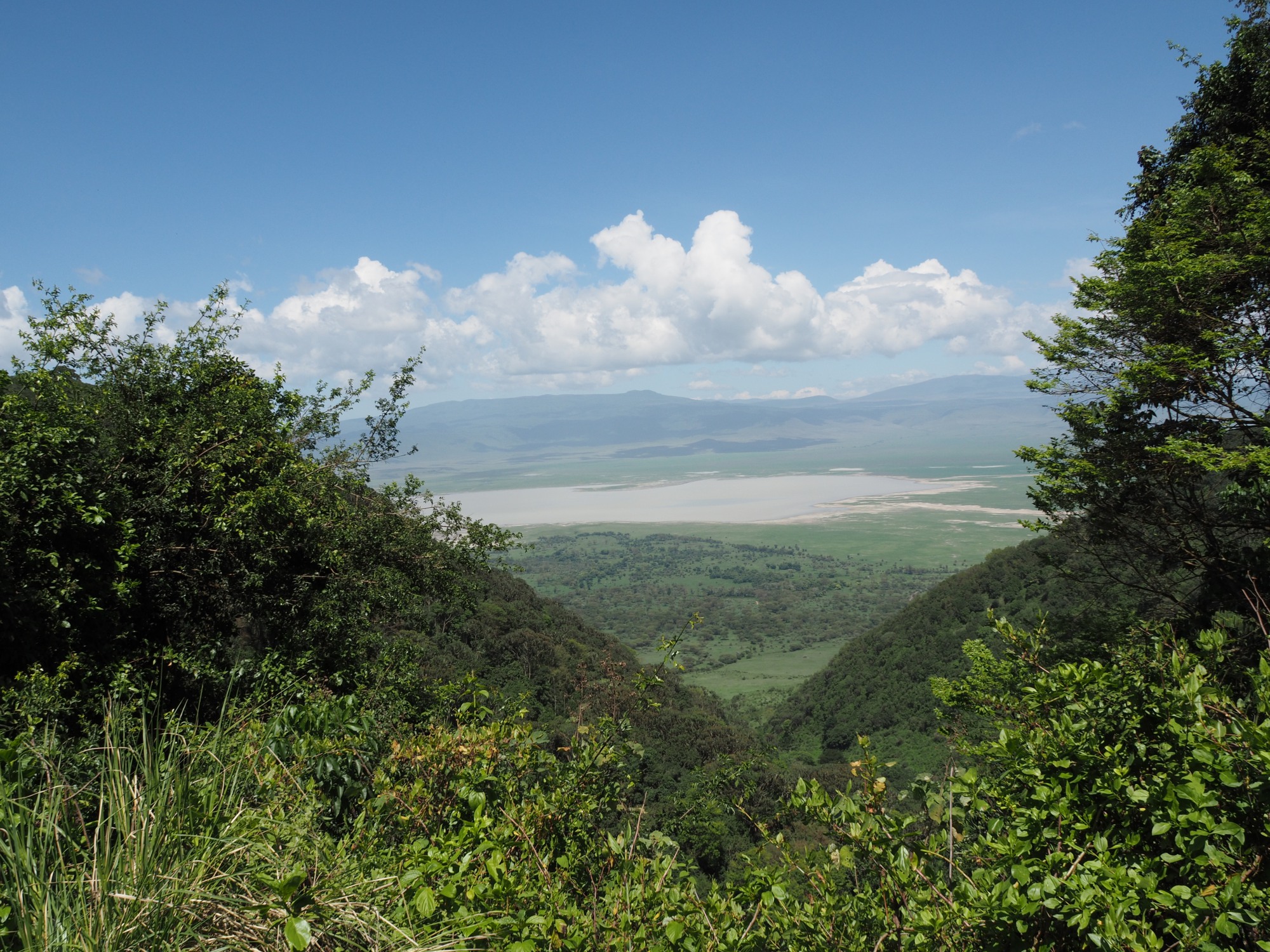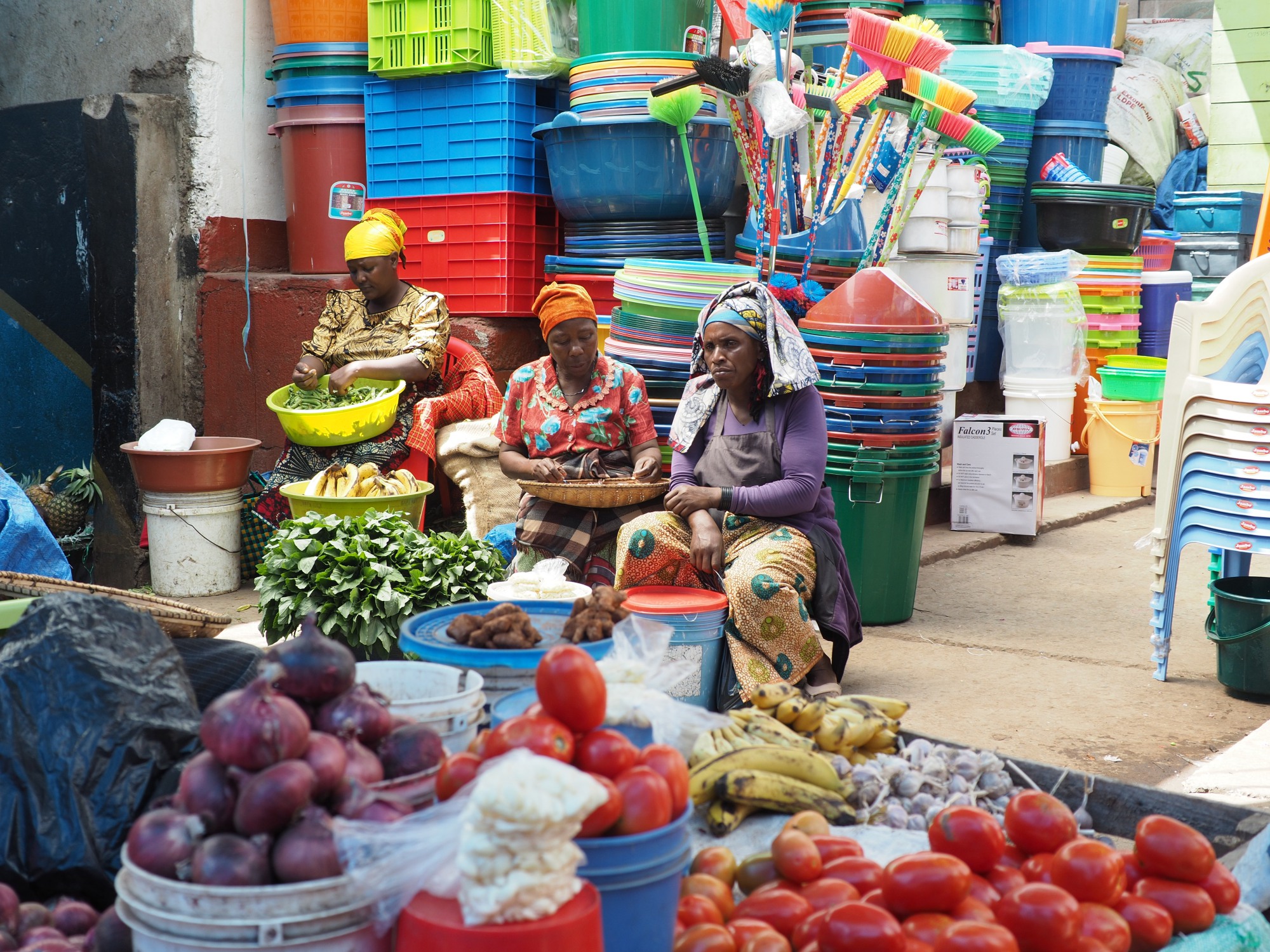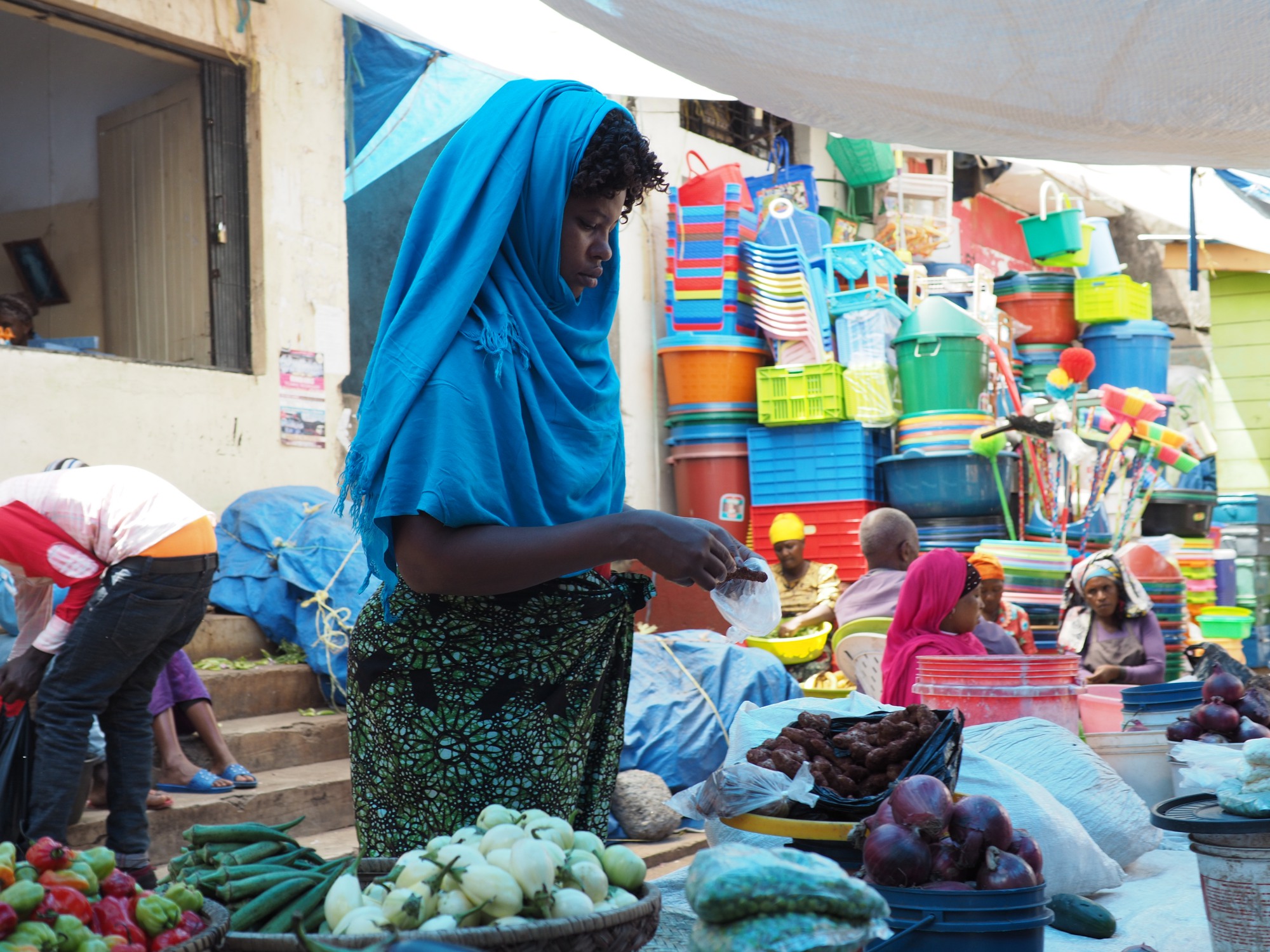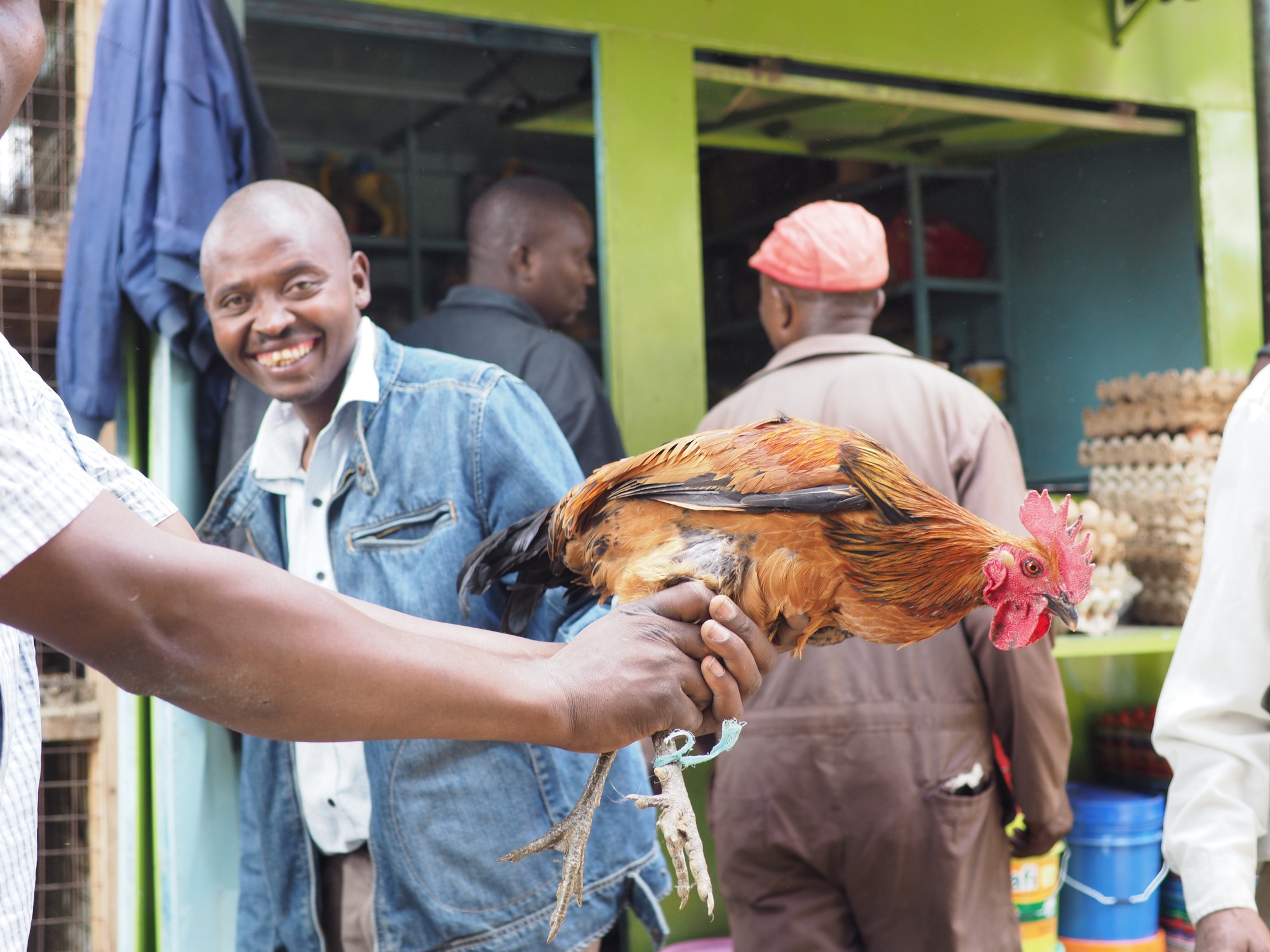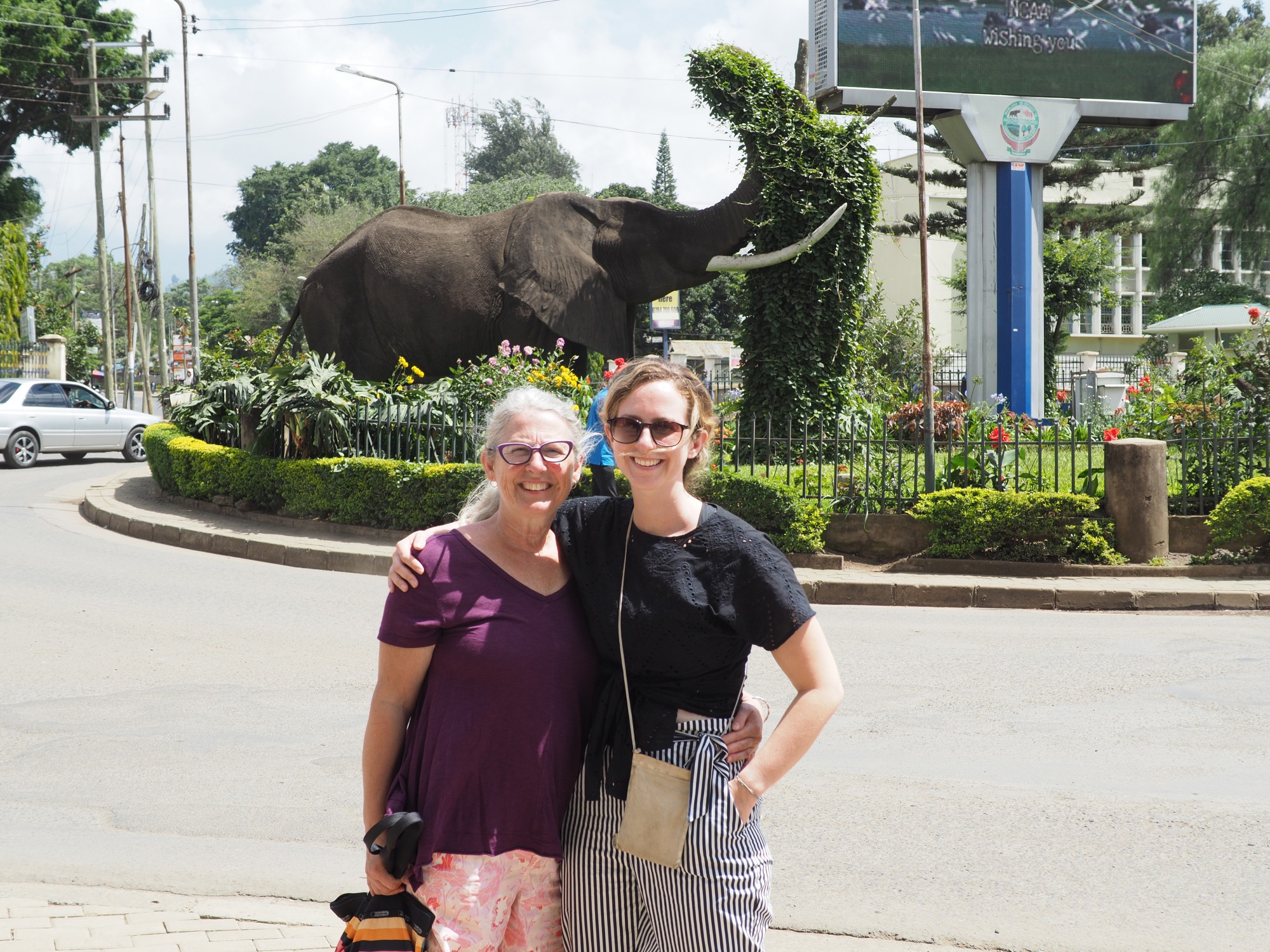 31/12/2018: Happy New Year from Zanzibar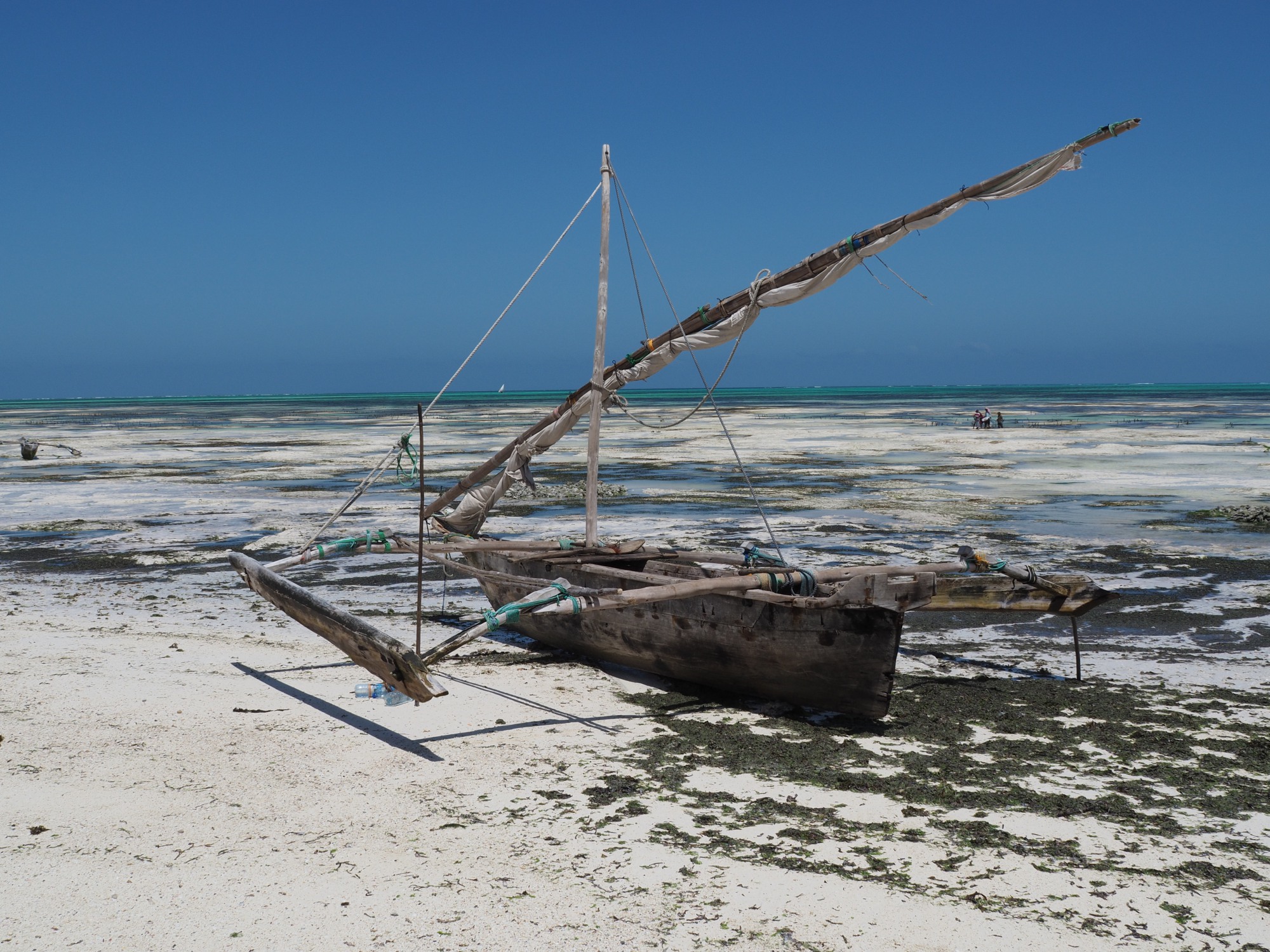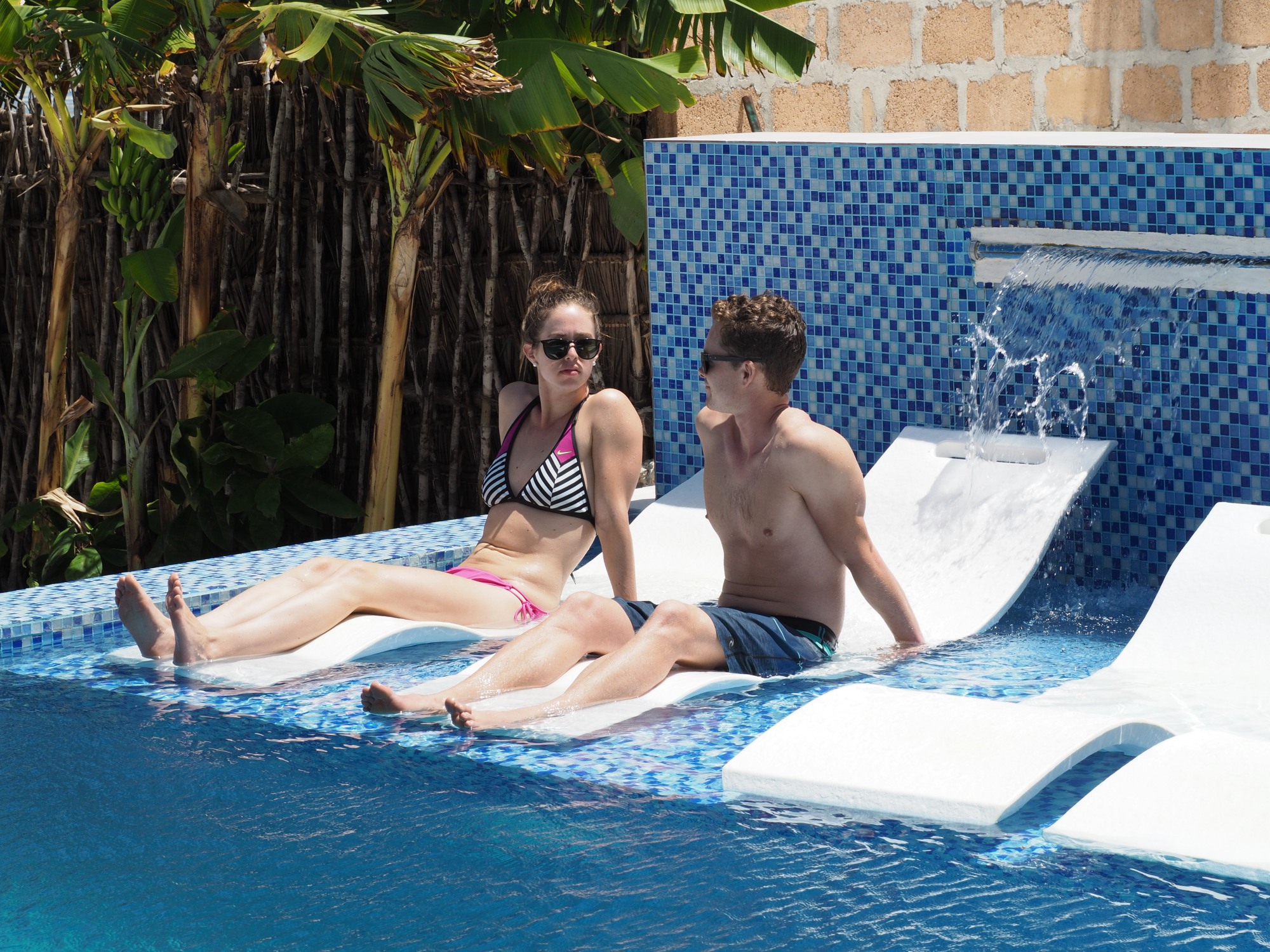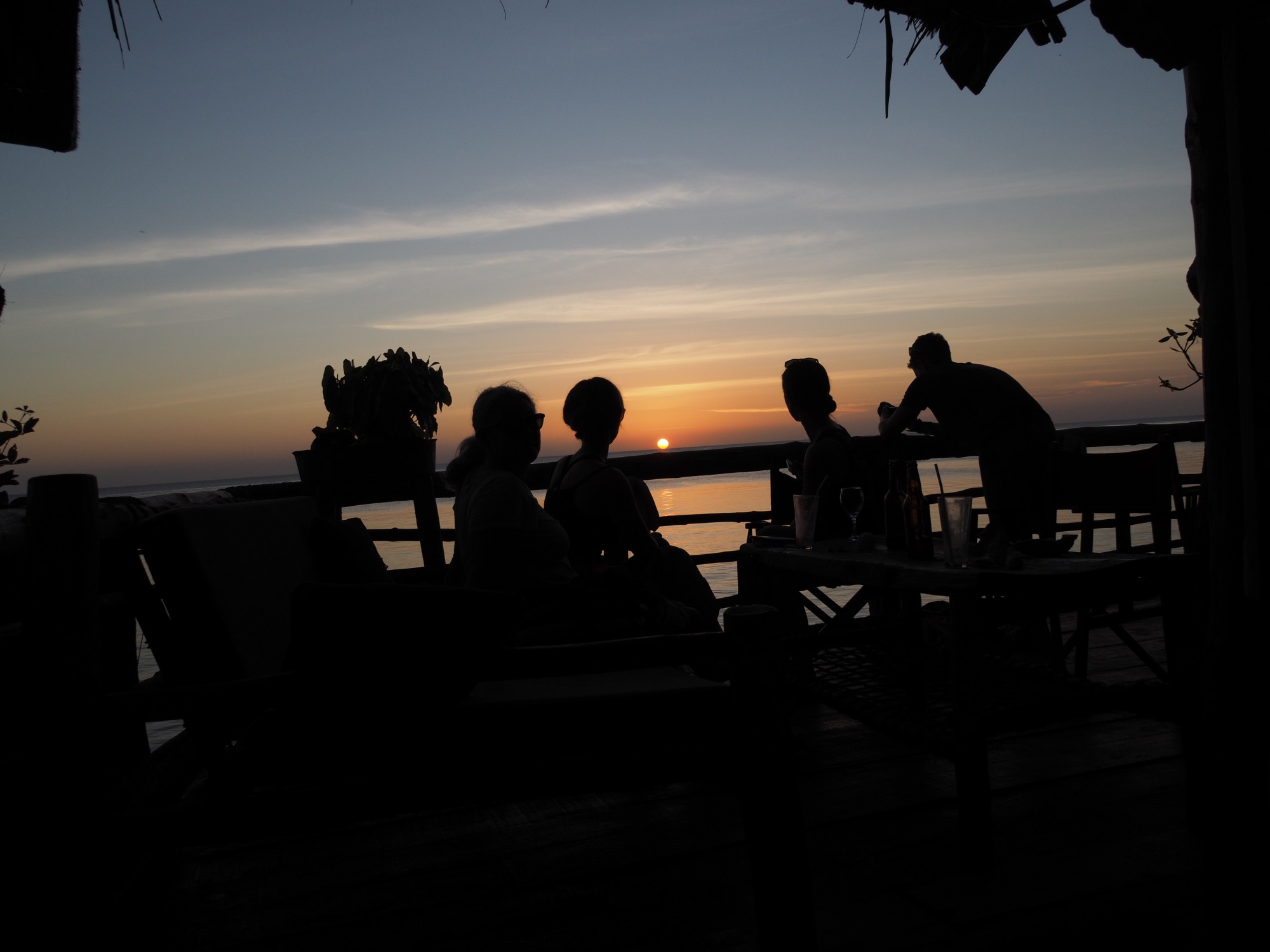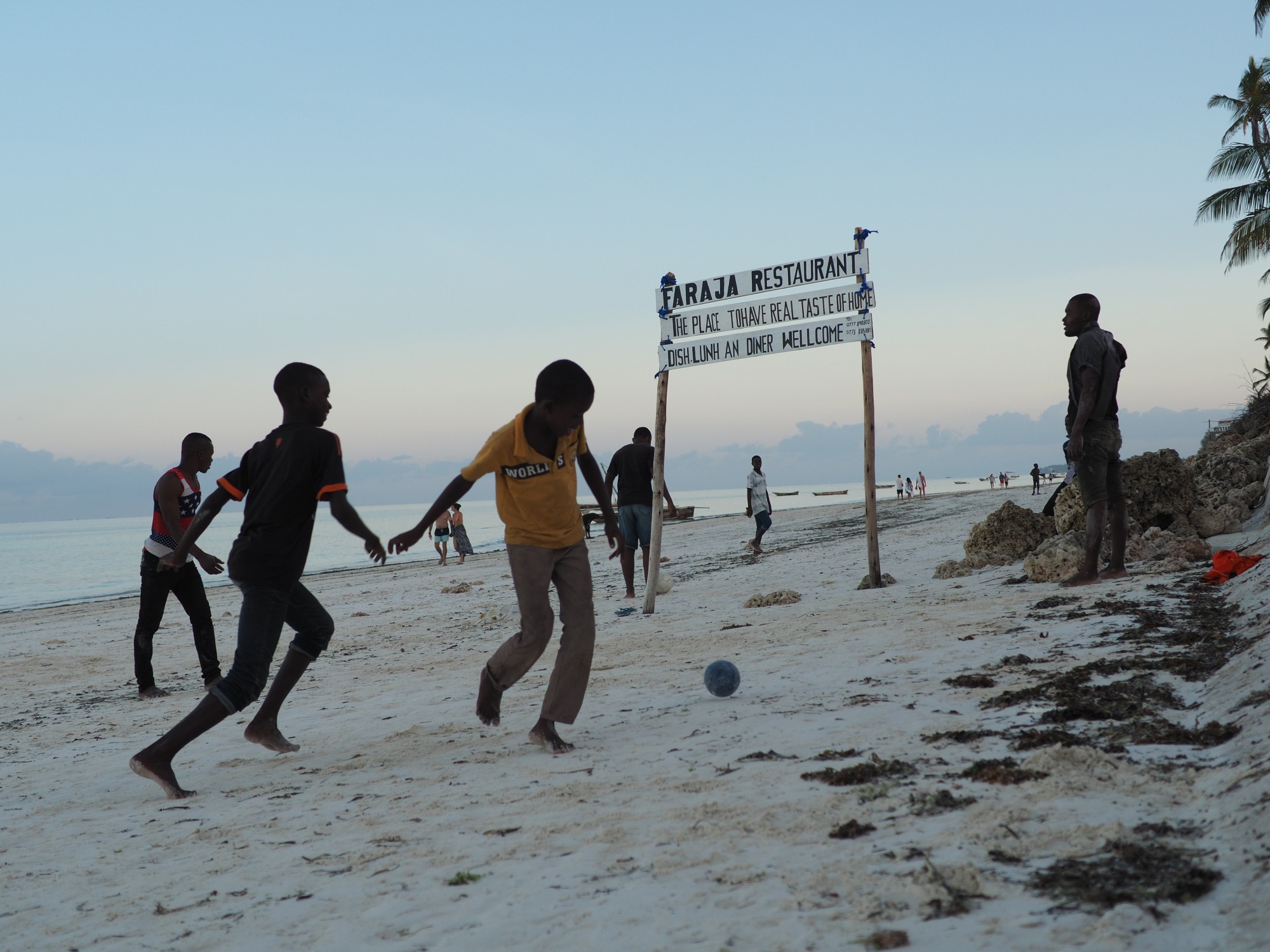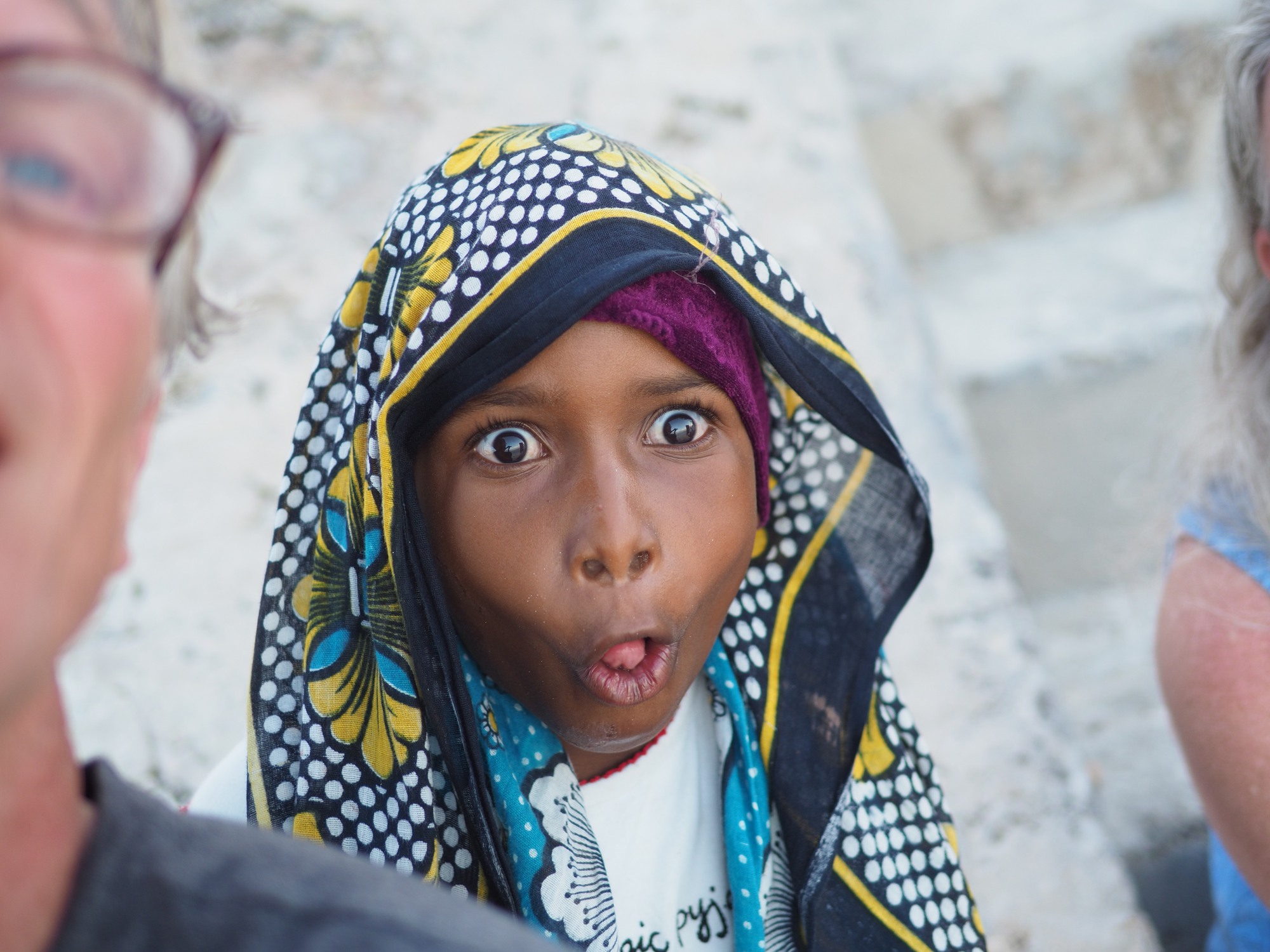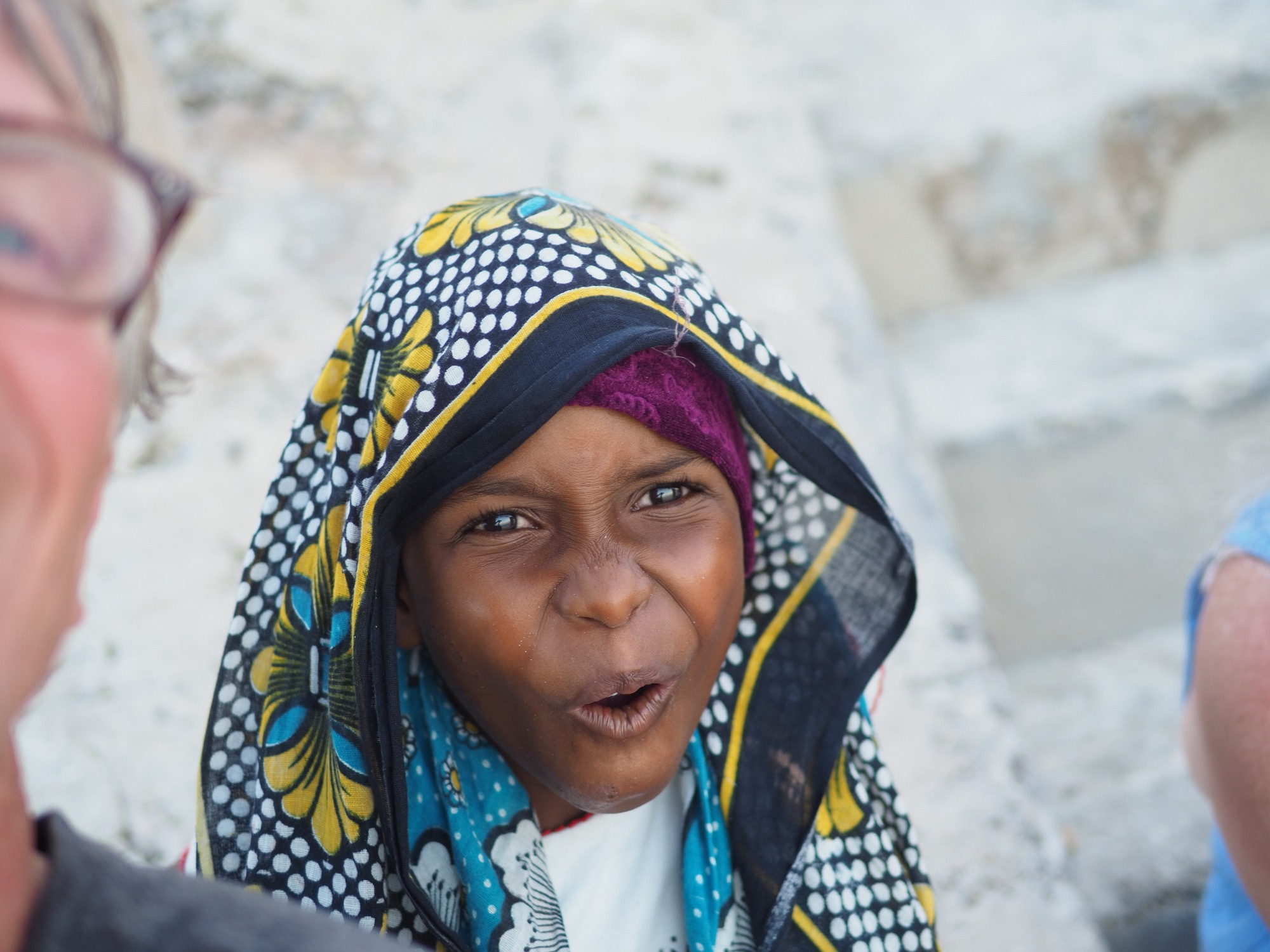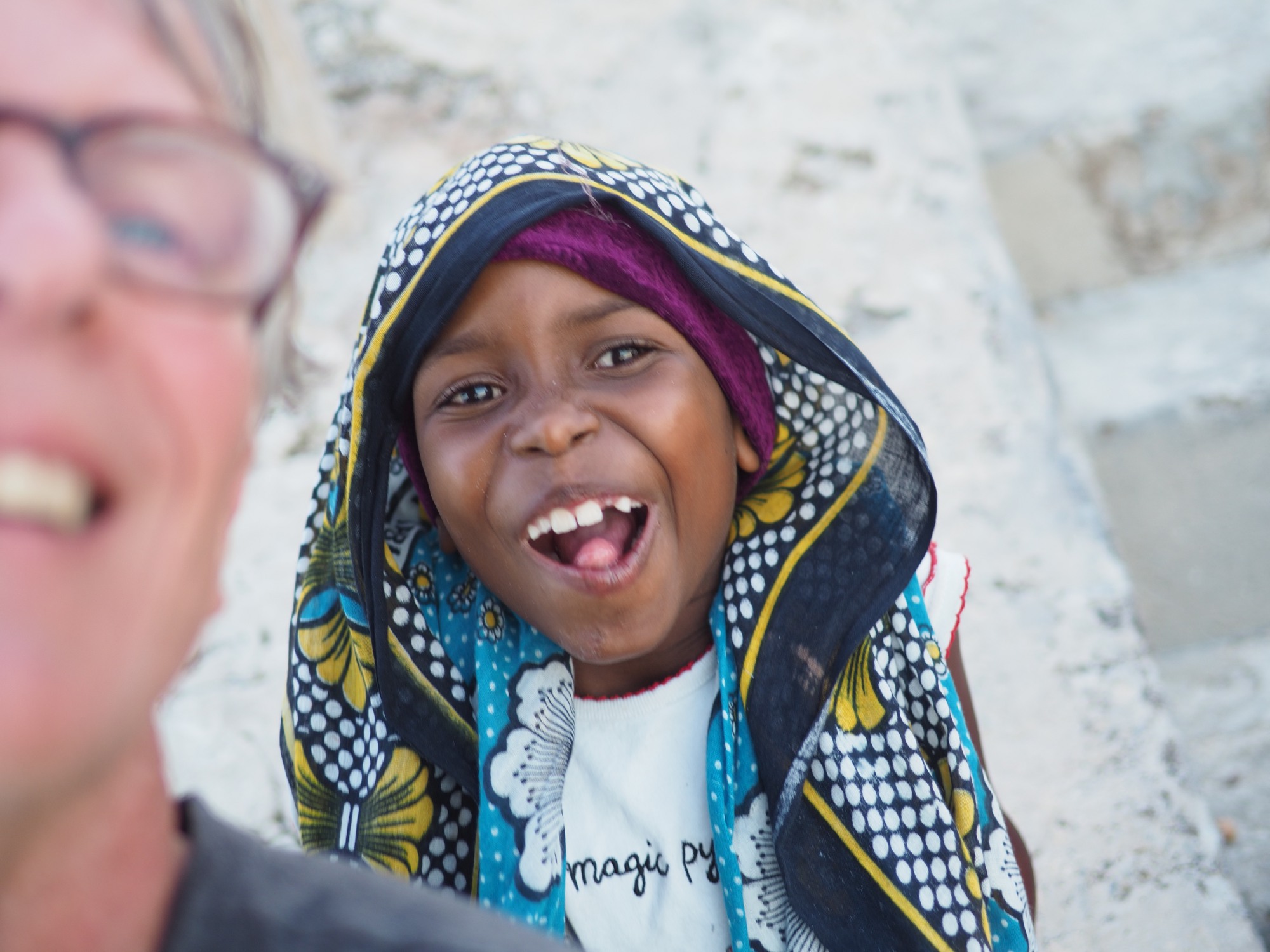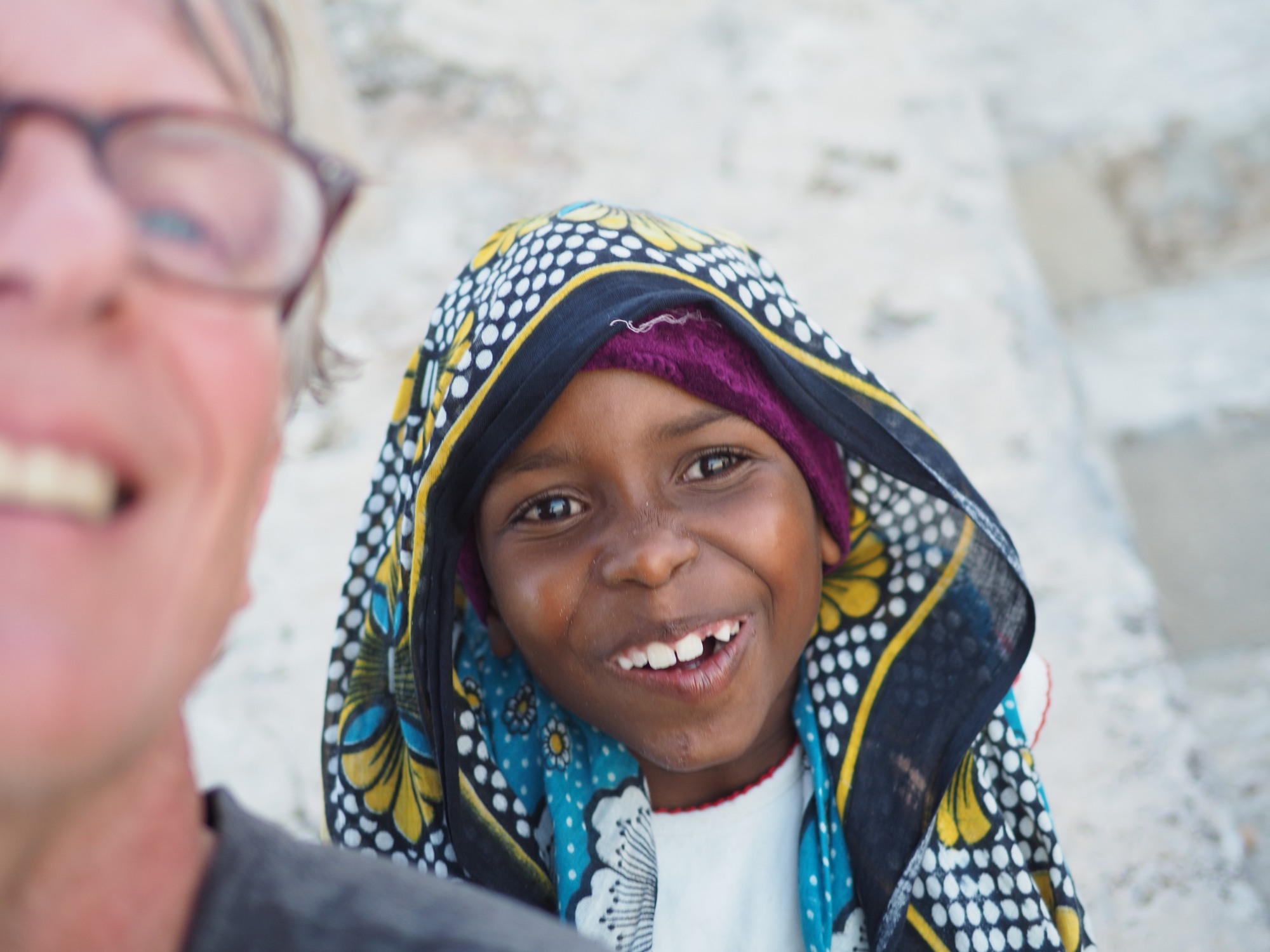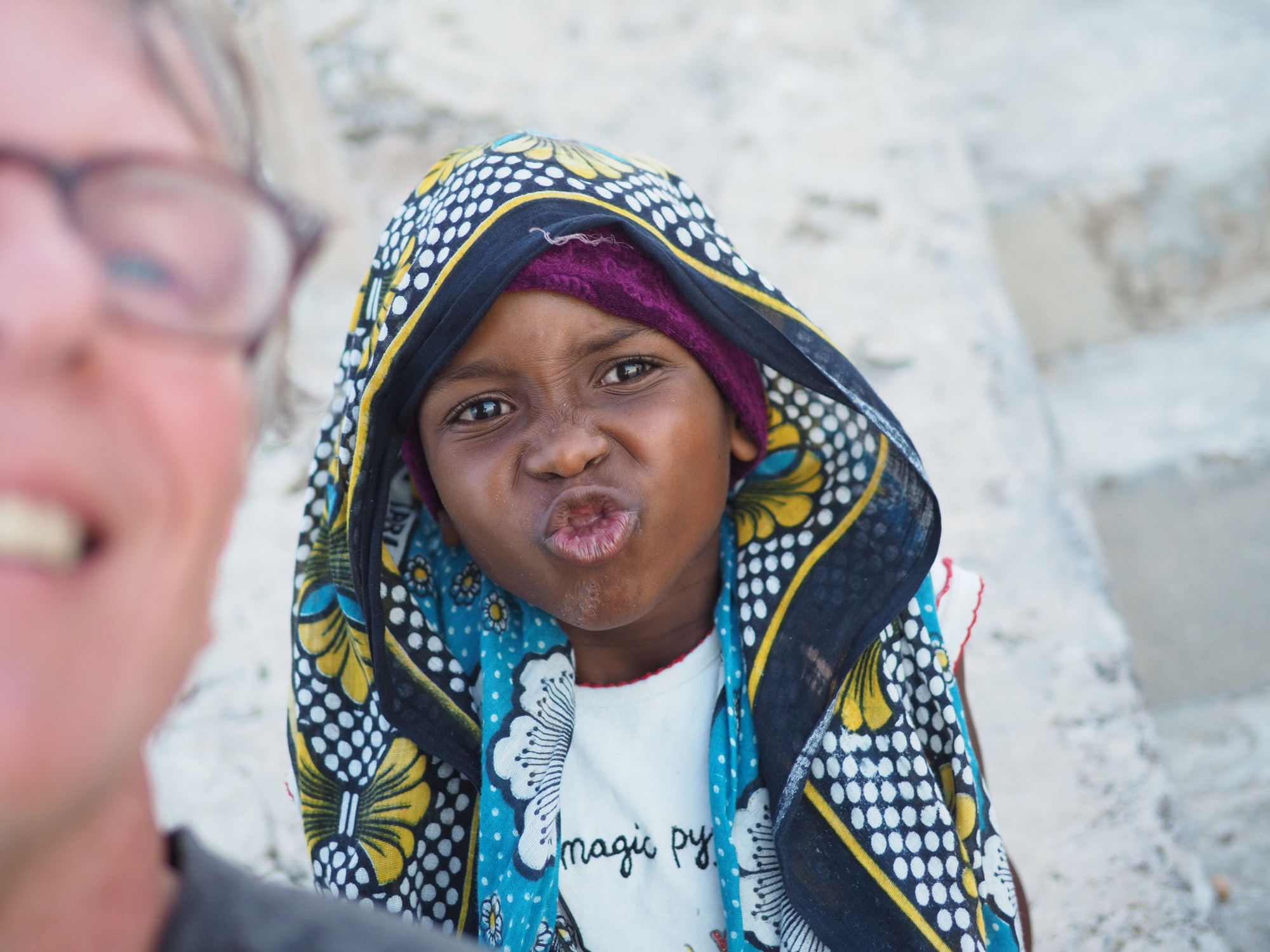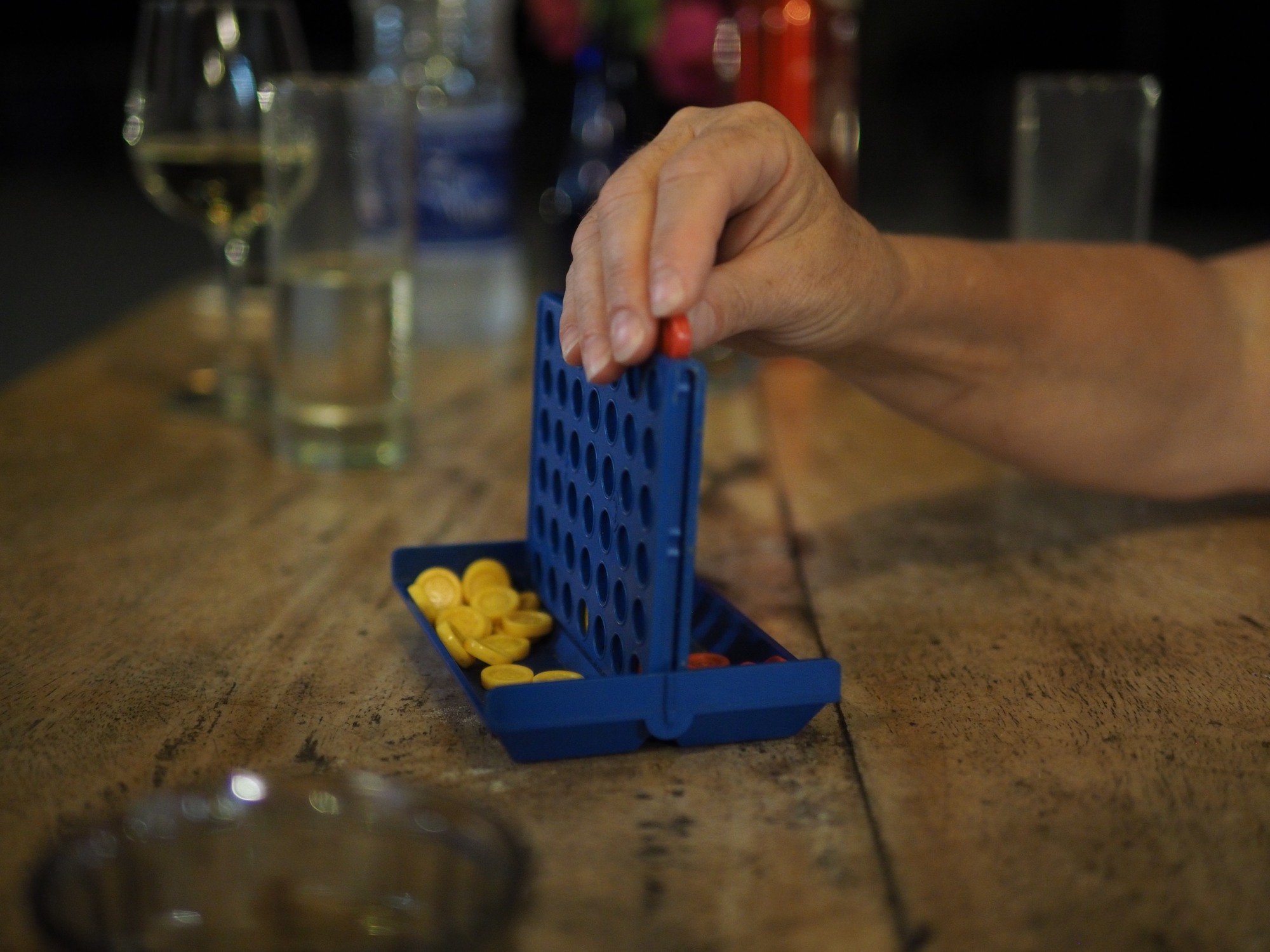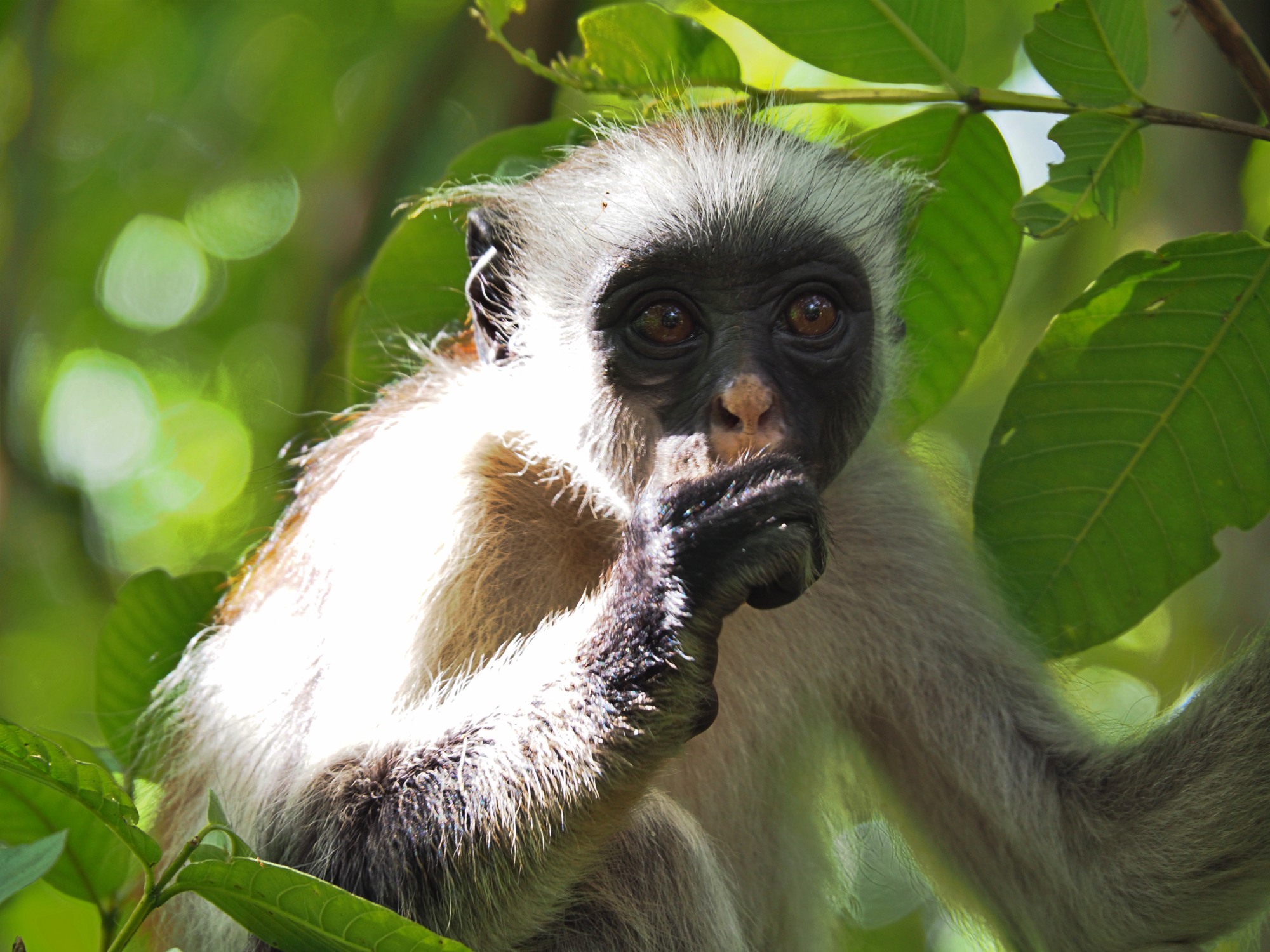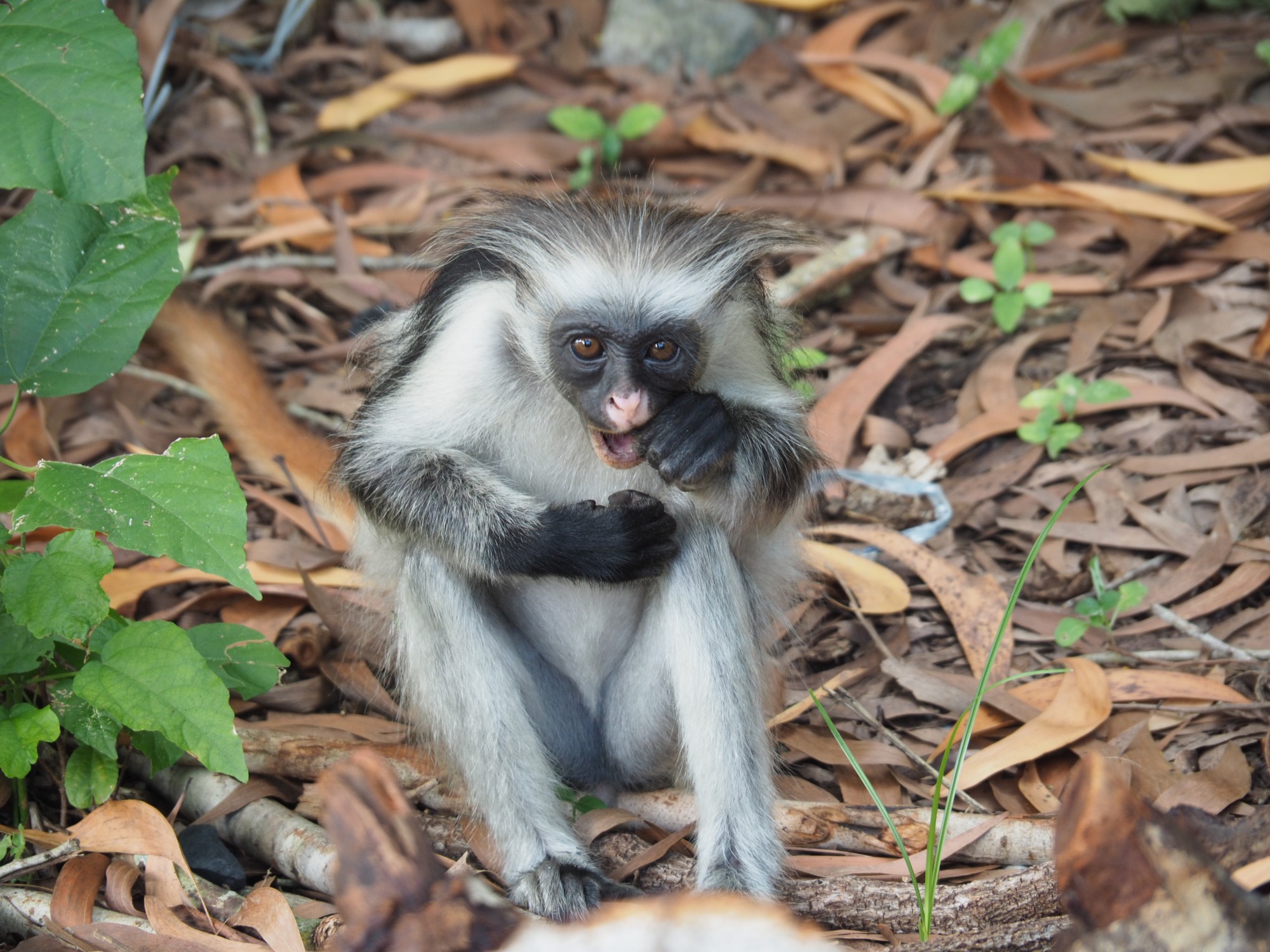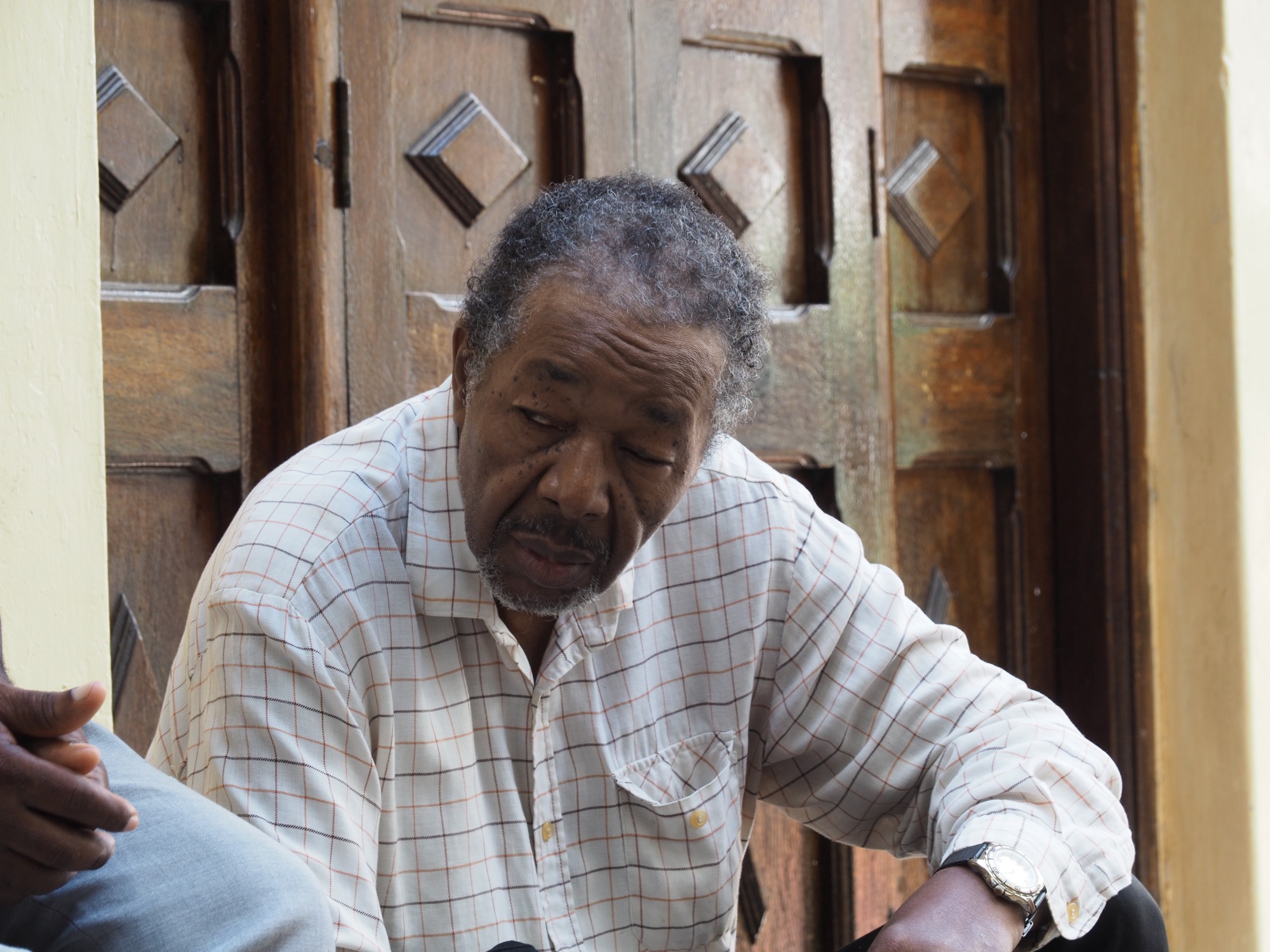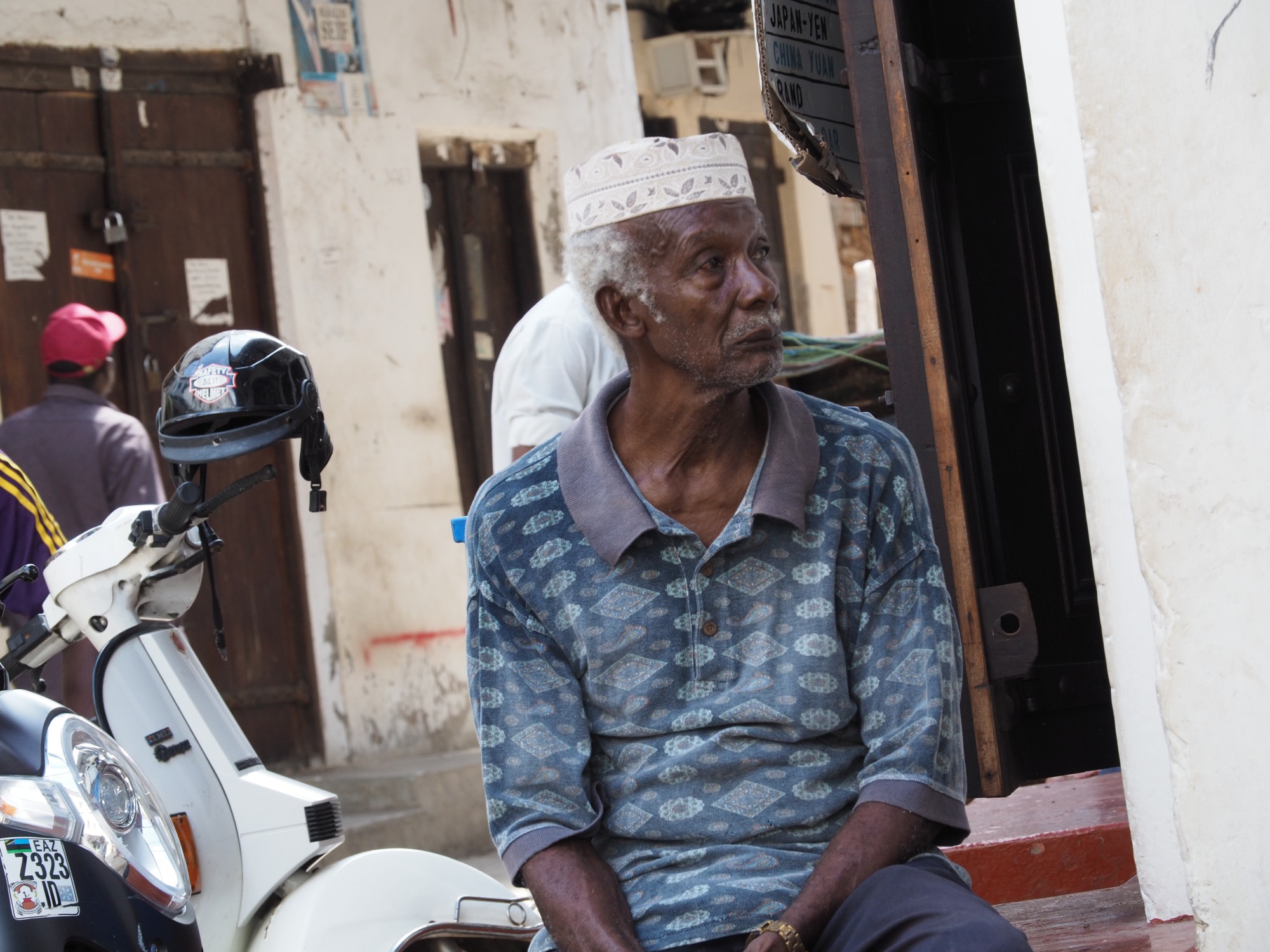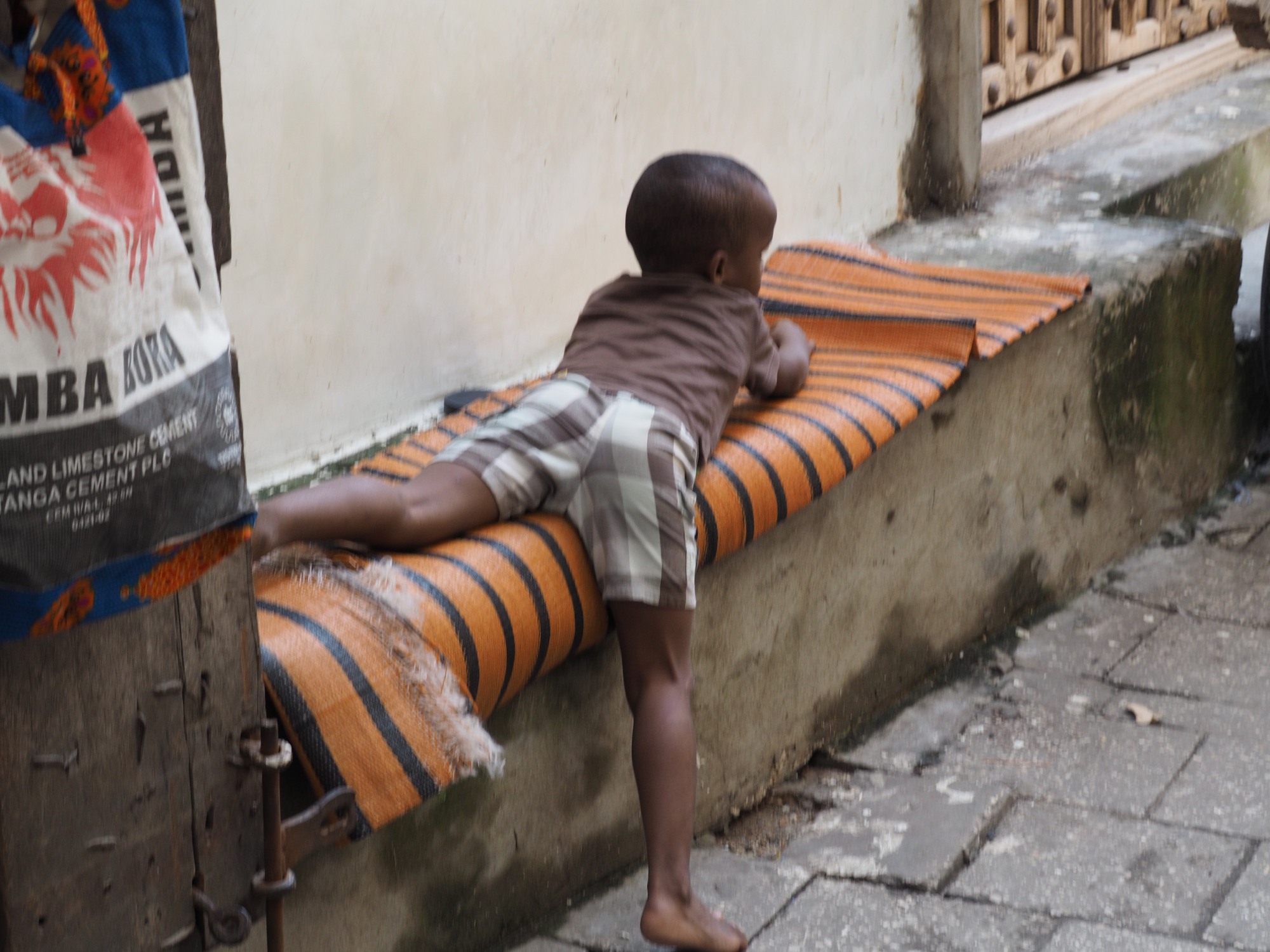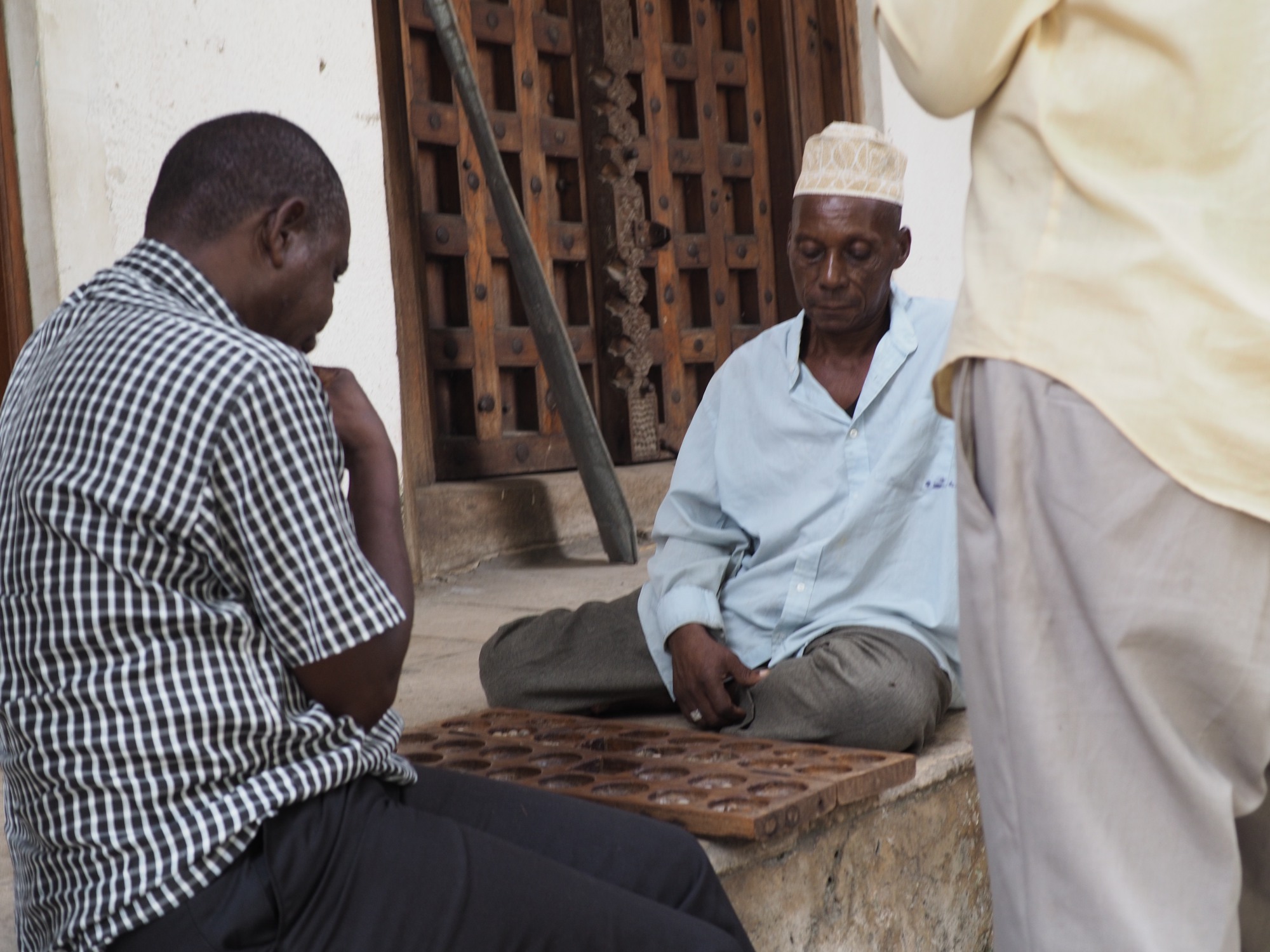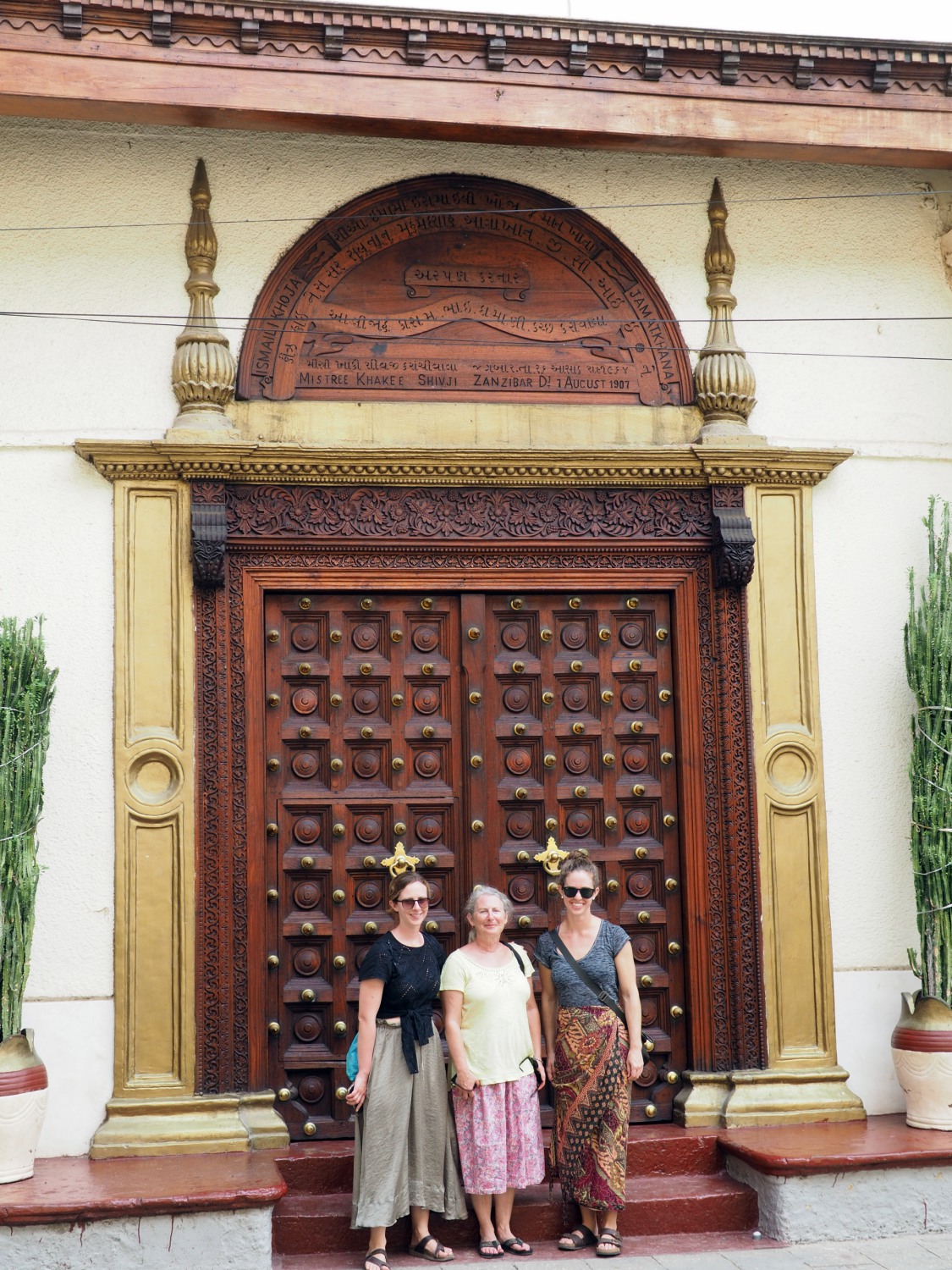 One of many Dhows at low tide
Another day at the beach - the ocean was too warm
Sunset at the Promised Land Bar
Beach soccer in the cooler evening temps
She came and sat behind me
She came and sat behind me
She came and sat behind me
She came and sat behind me
She came and sat behind me
Mark keeps winning at Connect 4, & Sarah has finger nails!
Future vendor in Stone Town
Playing Bao in the market. The younger generation just played on their phones
Photobombing my picture of this Stone Town door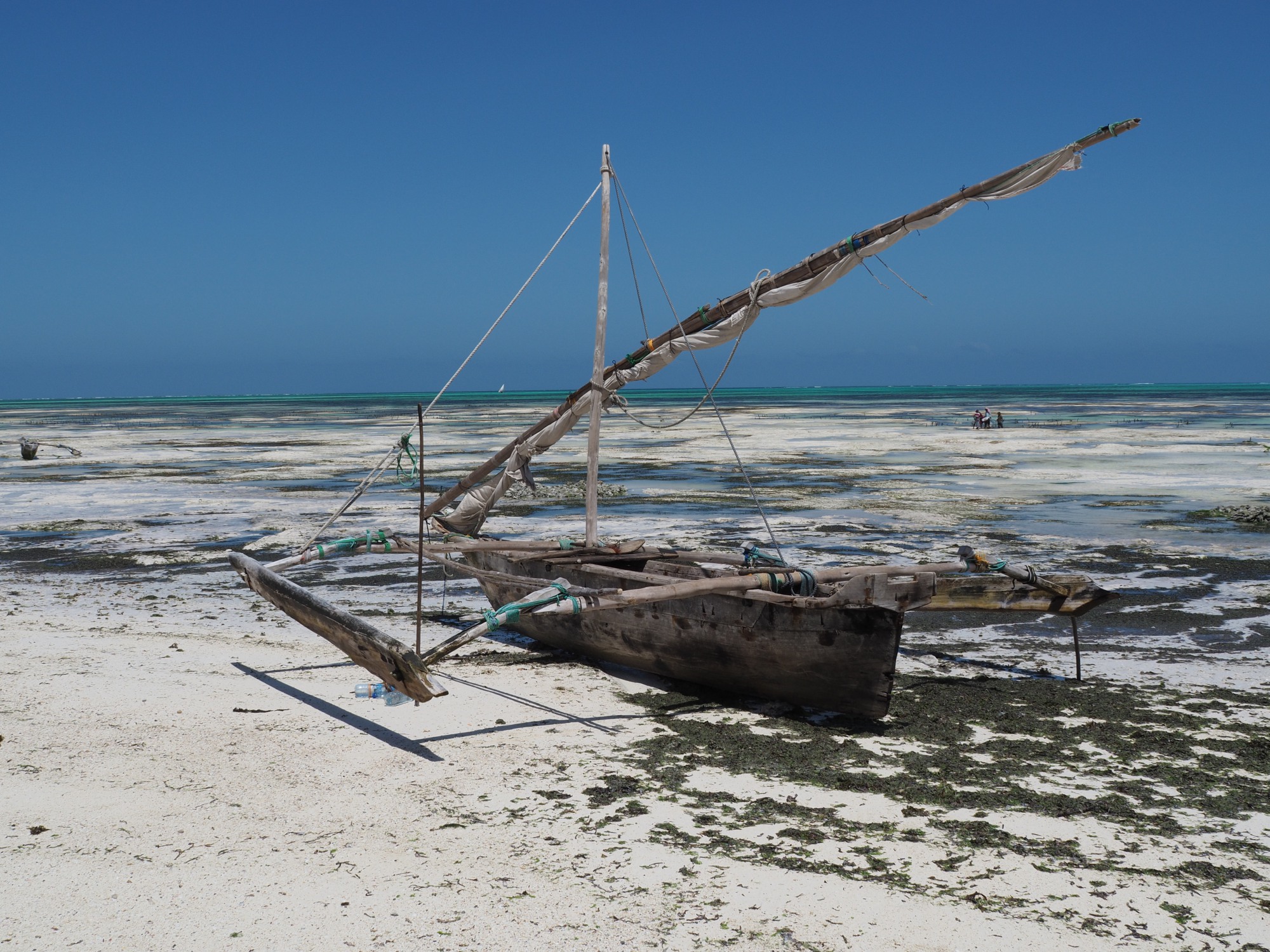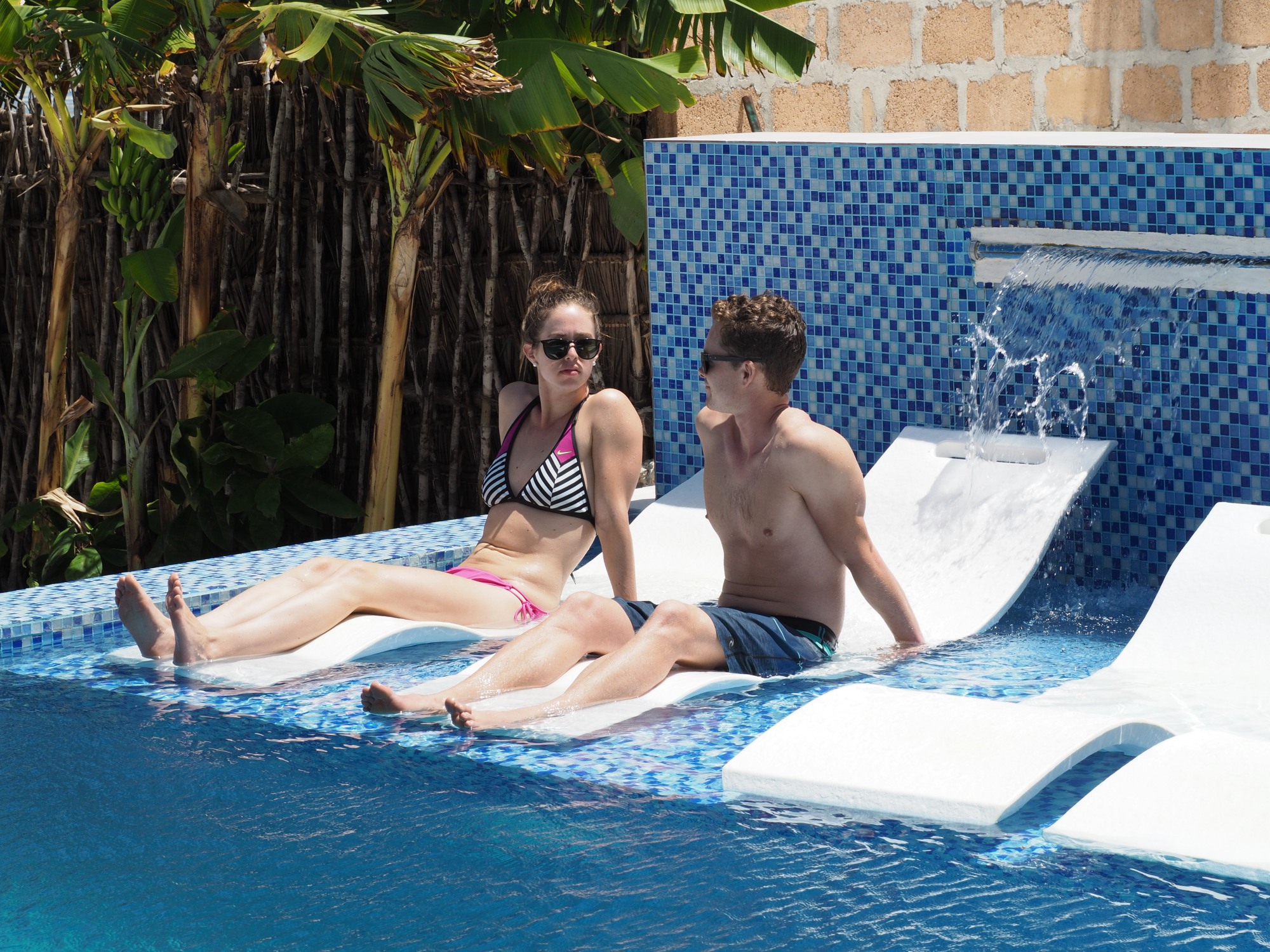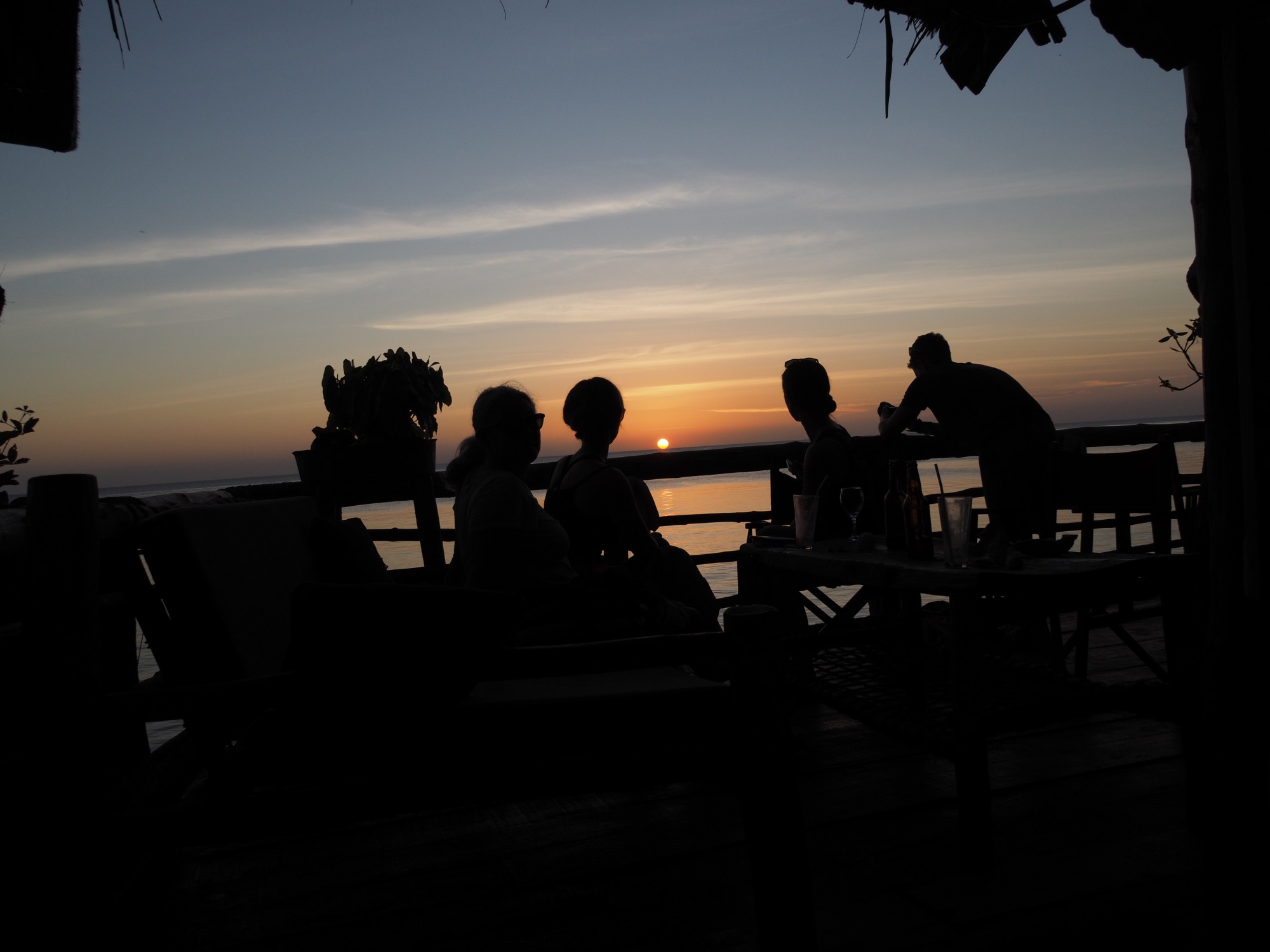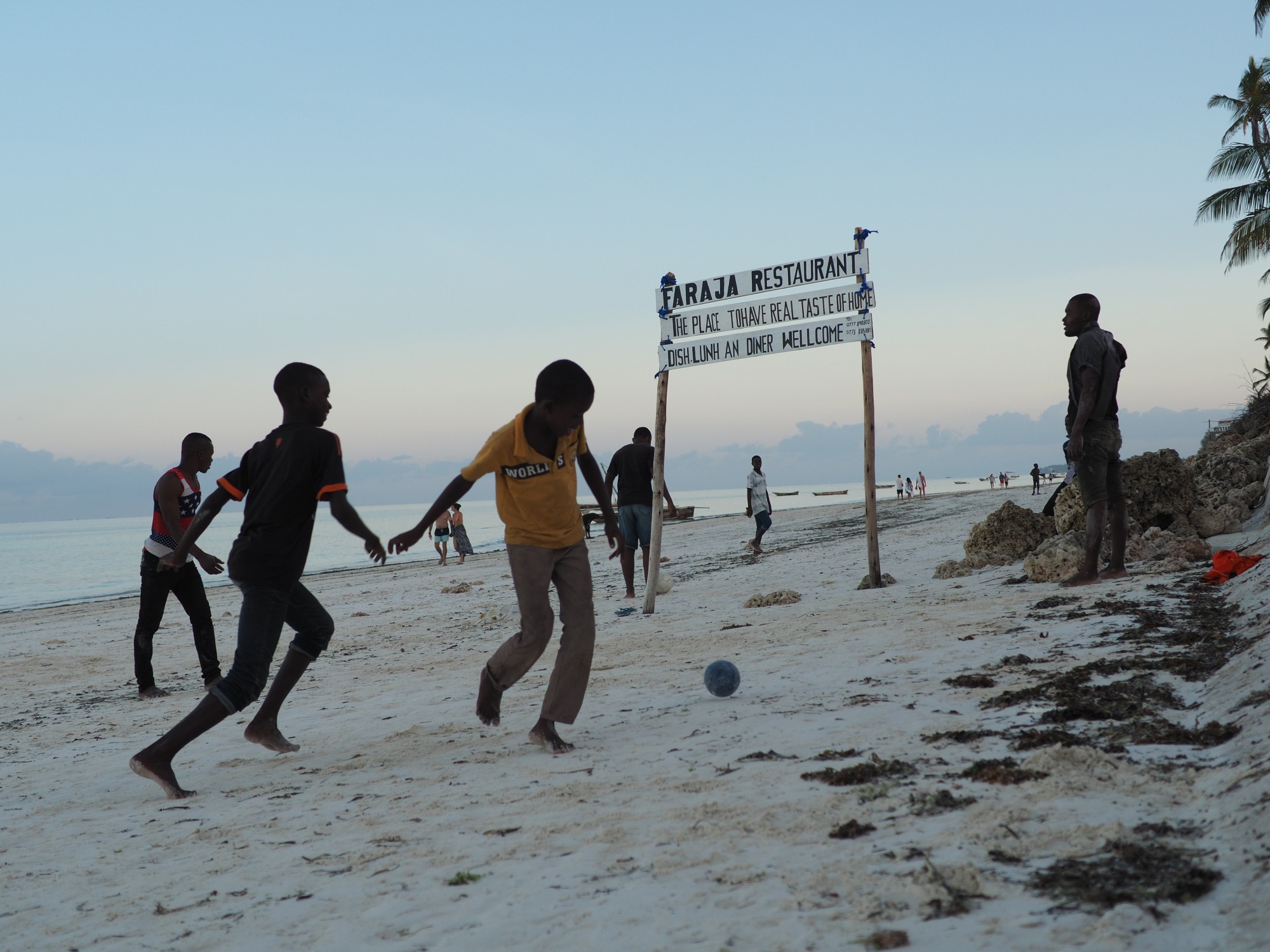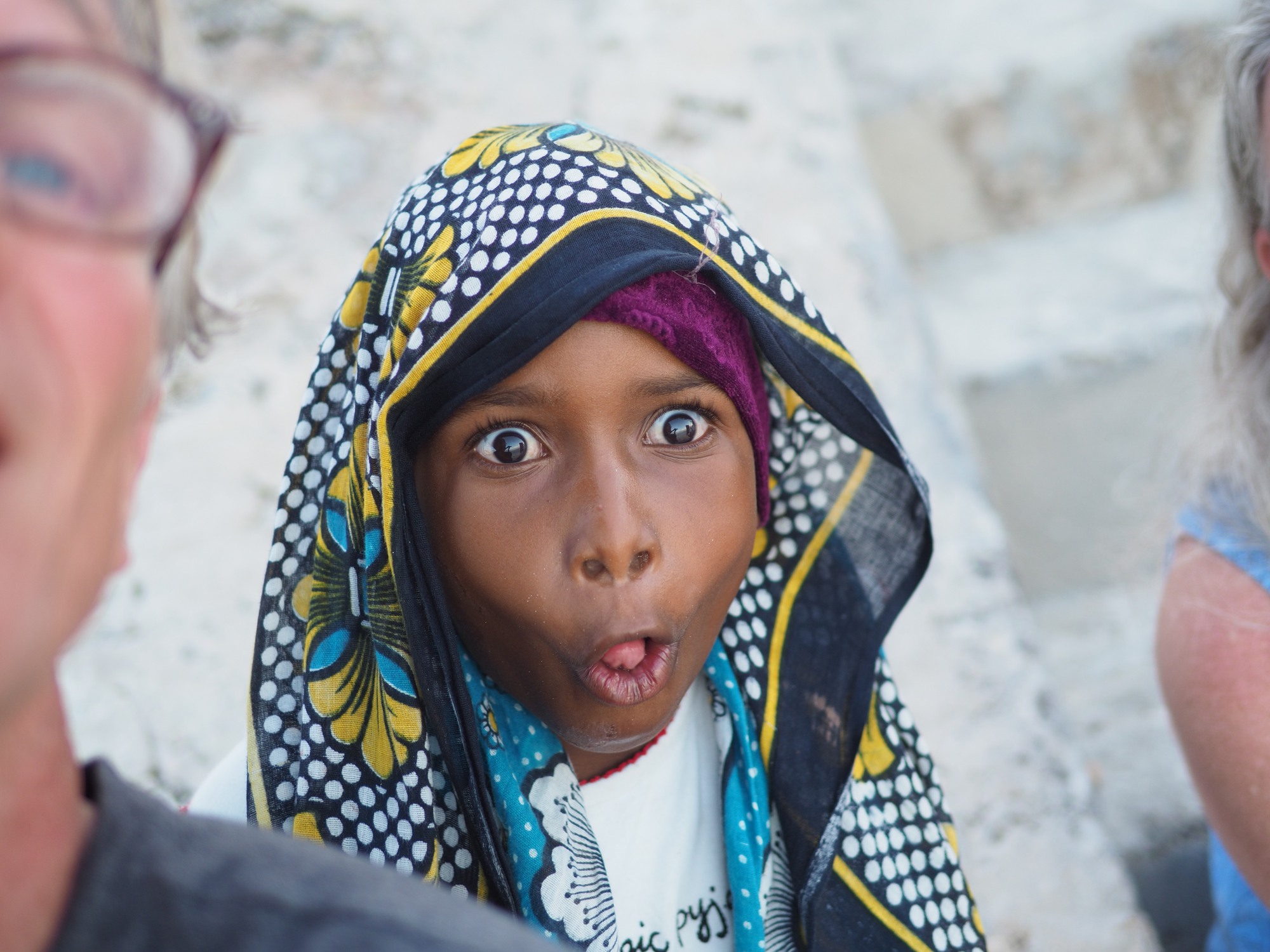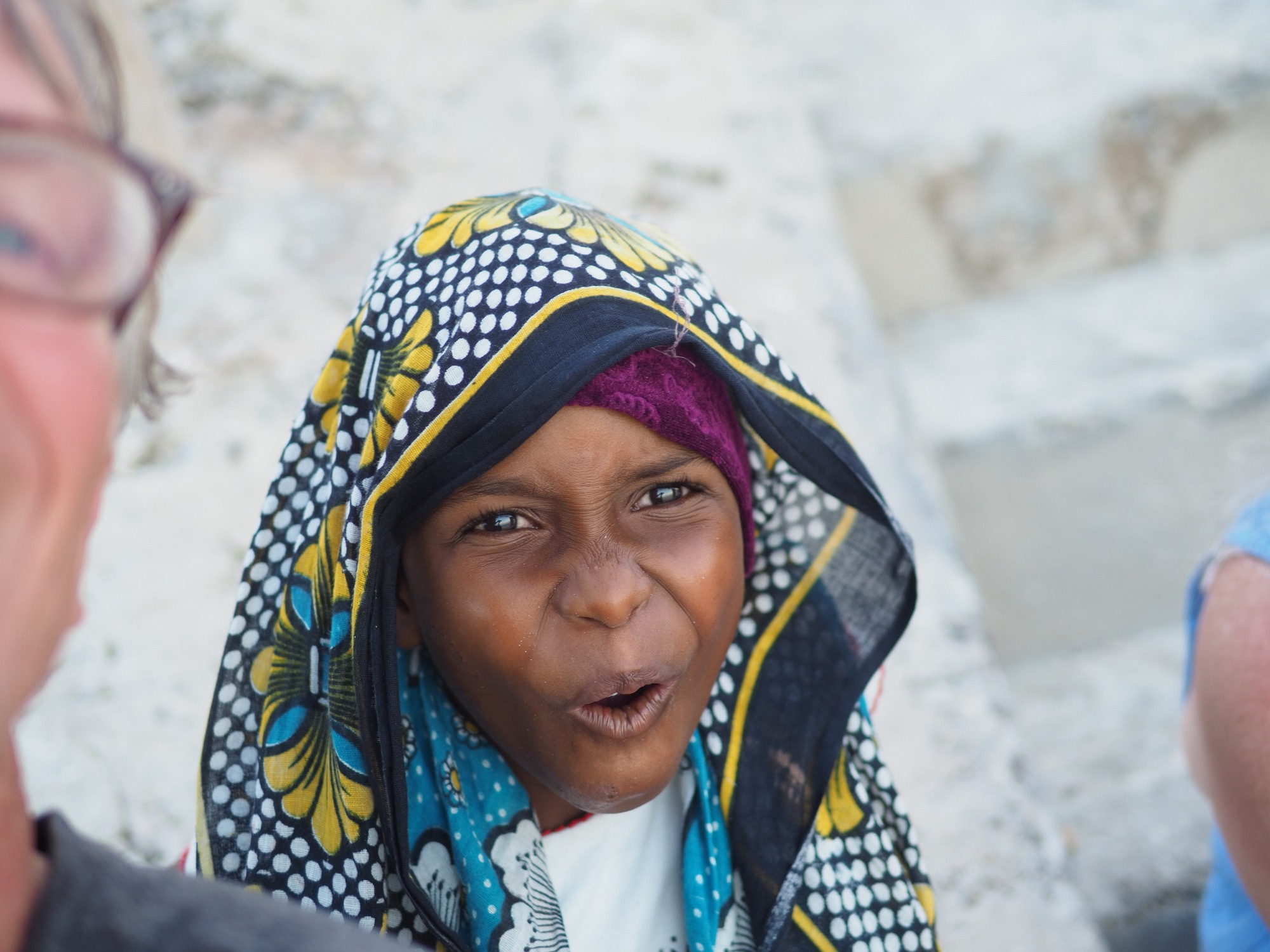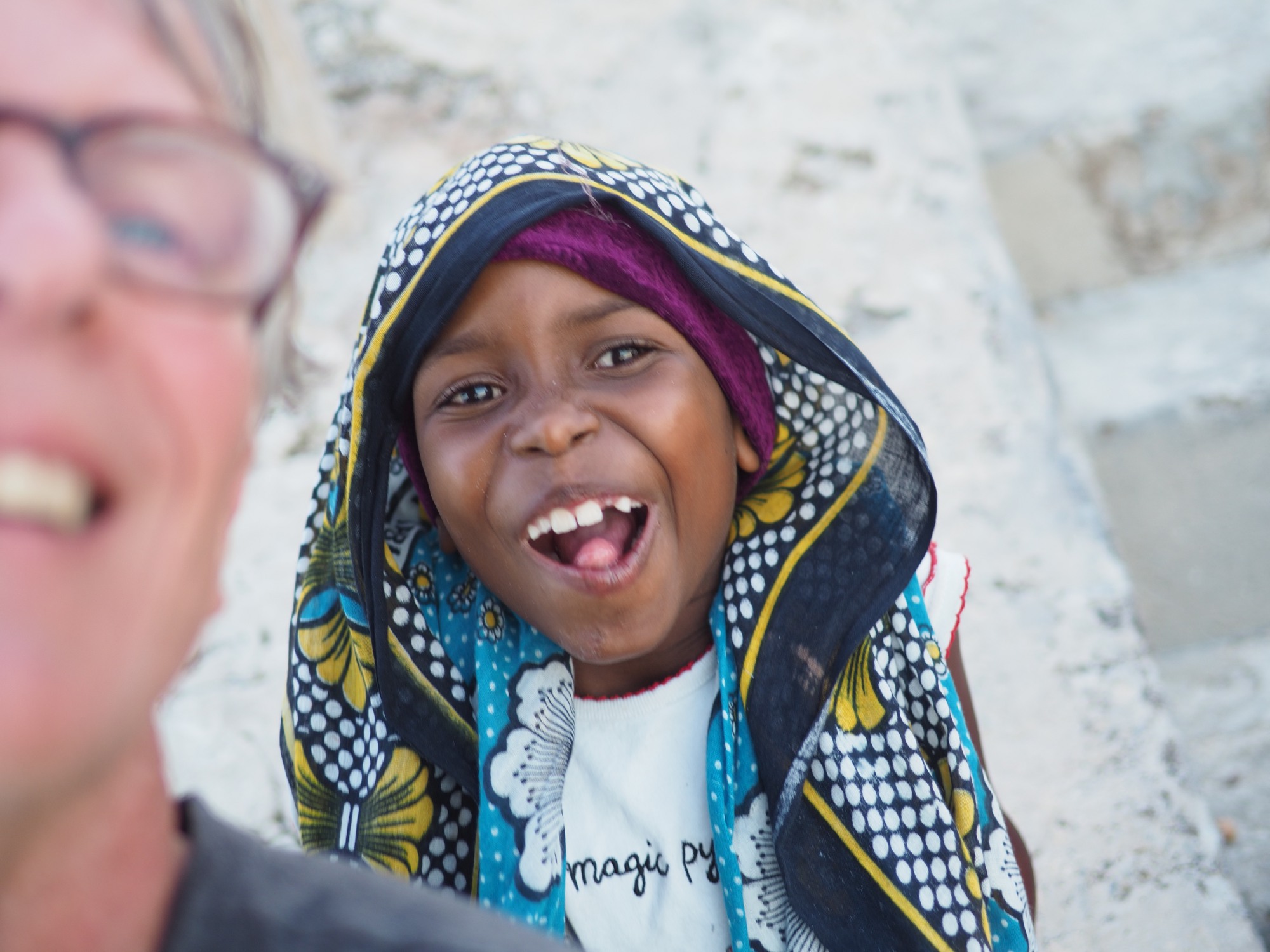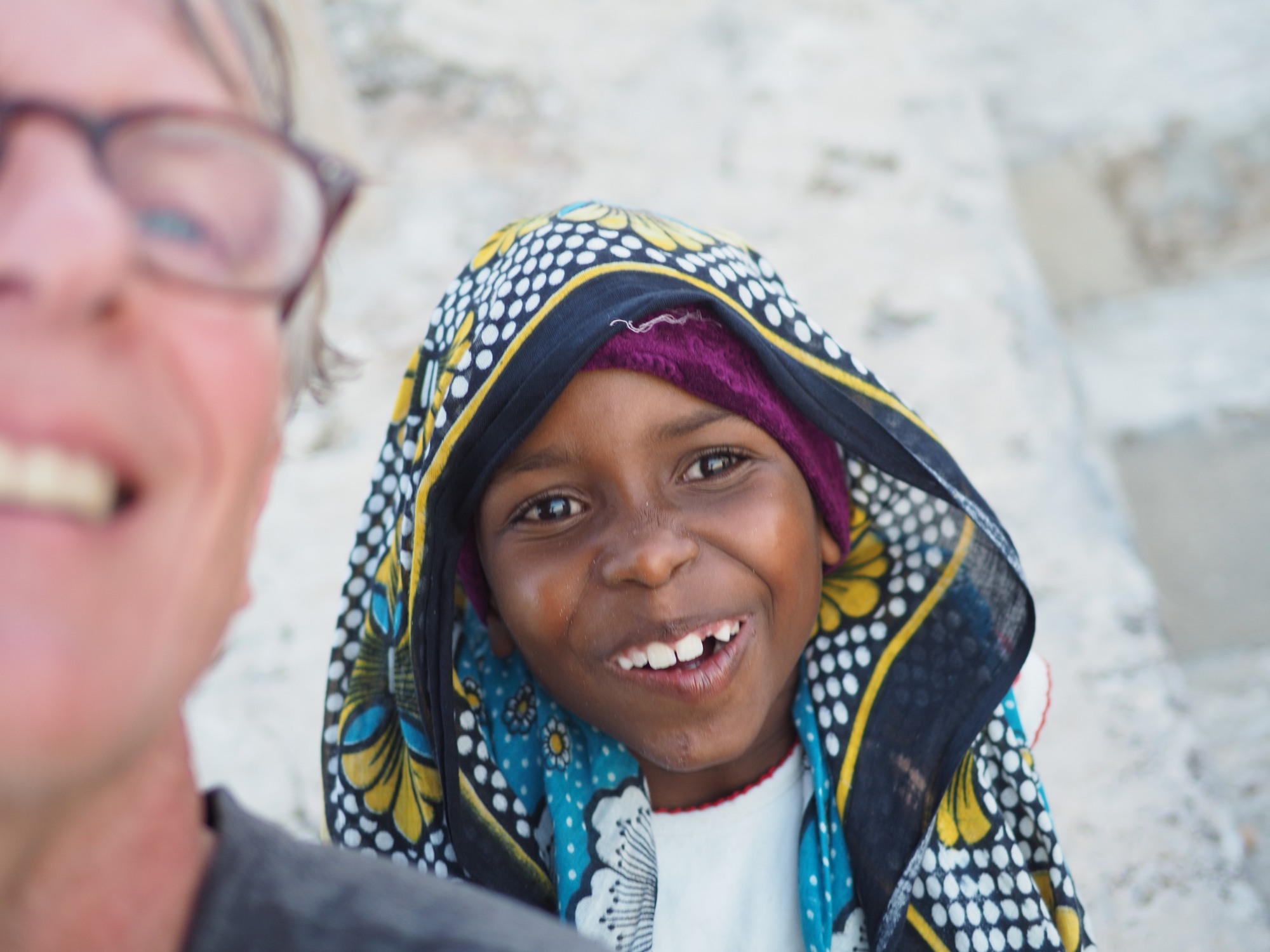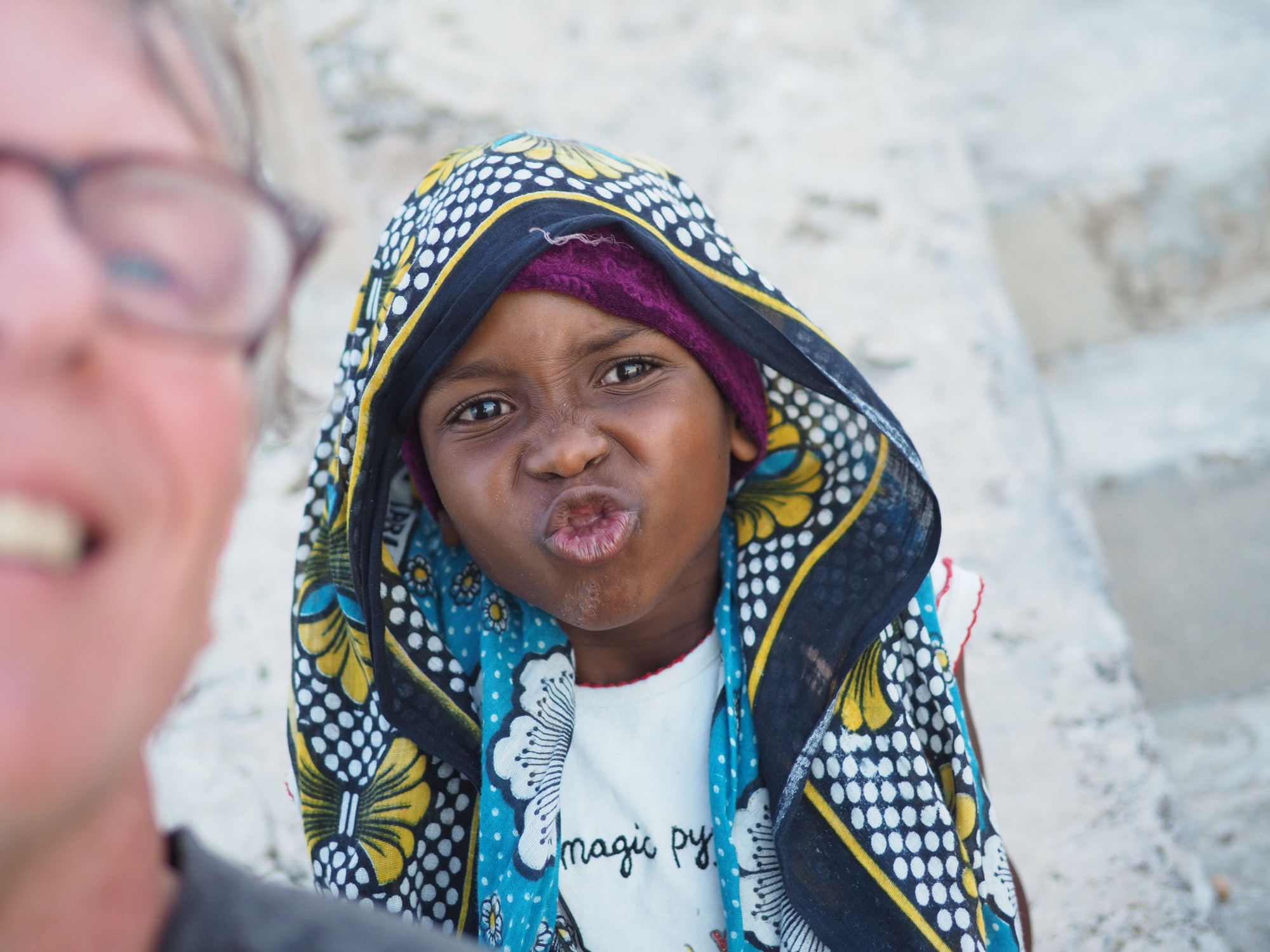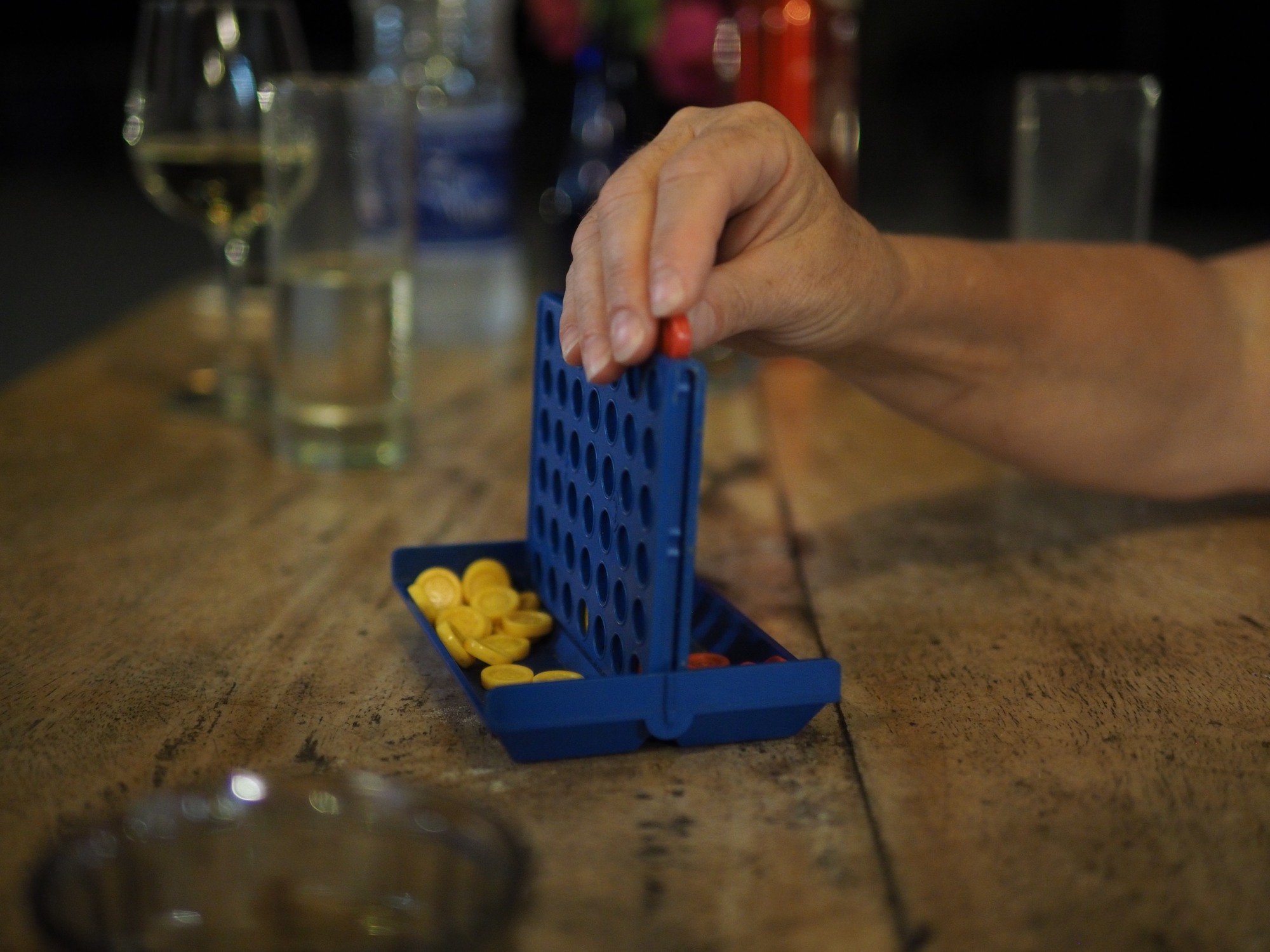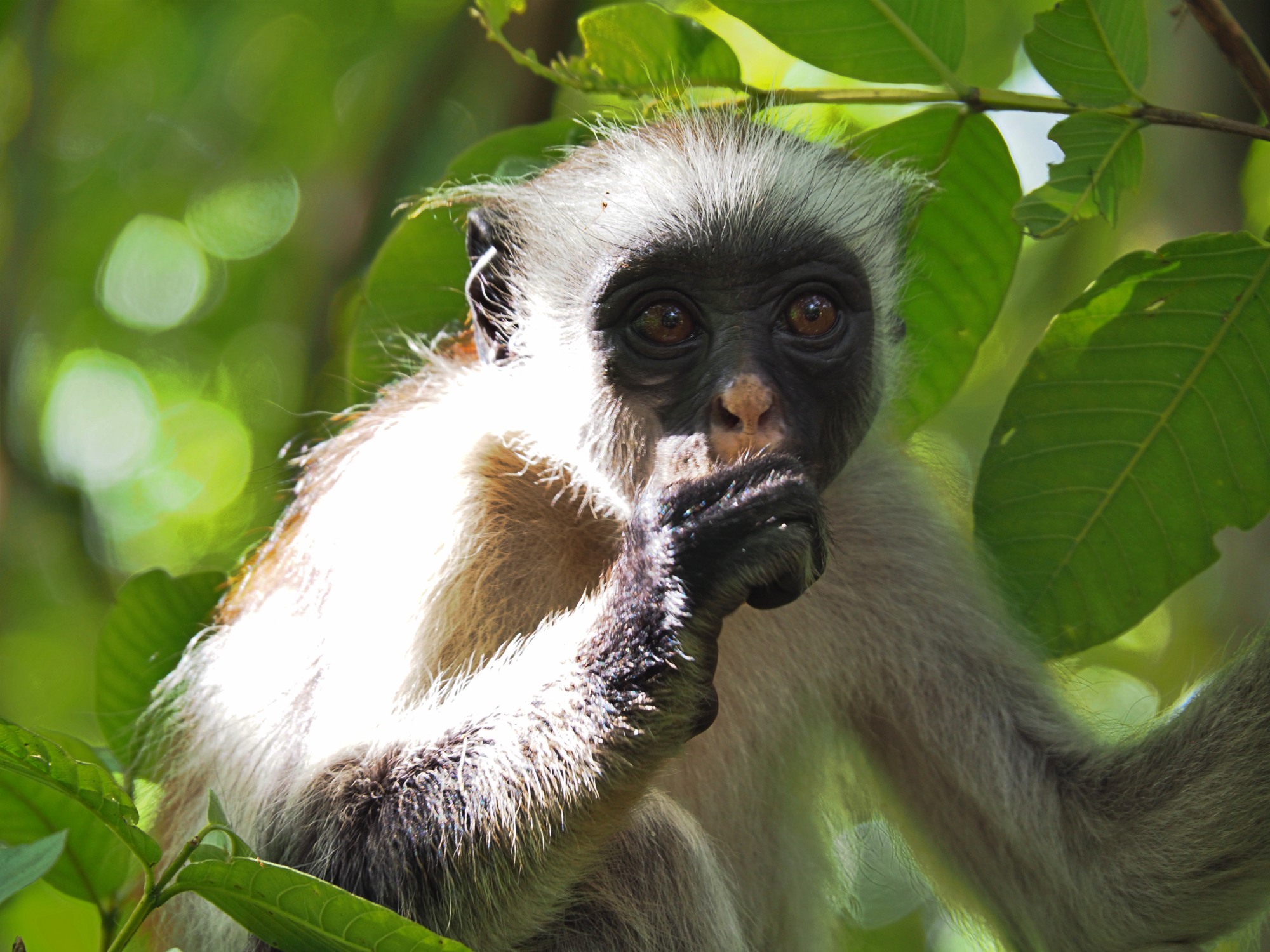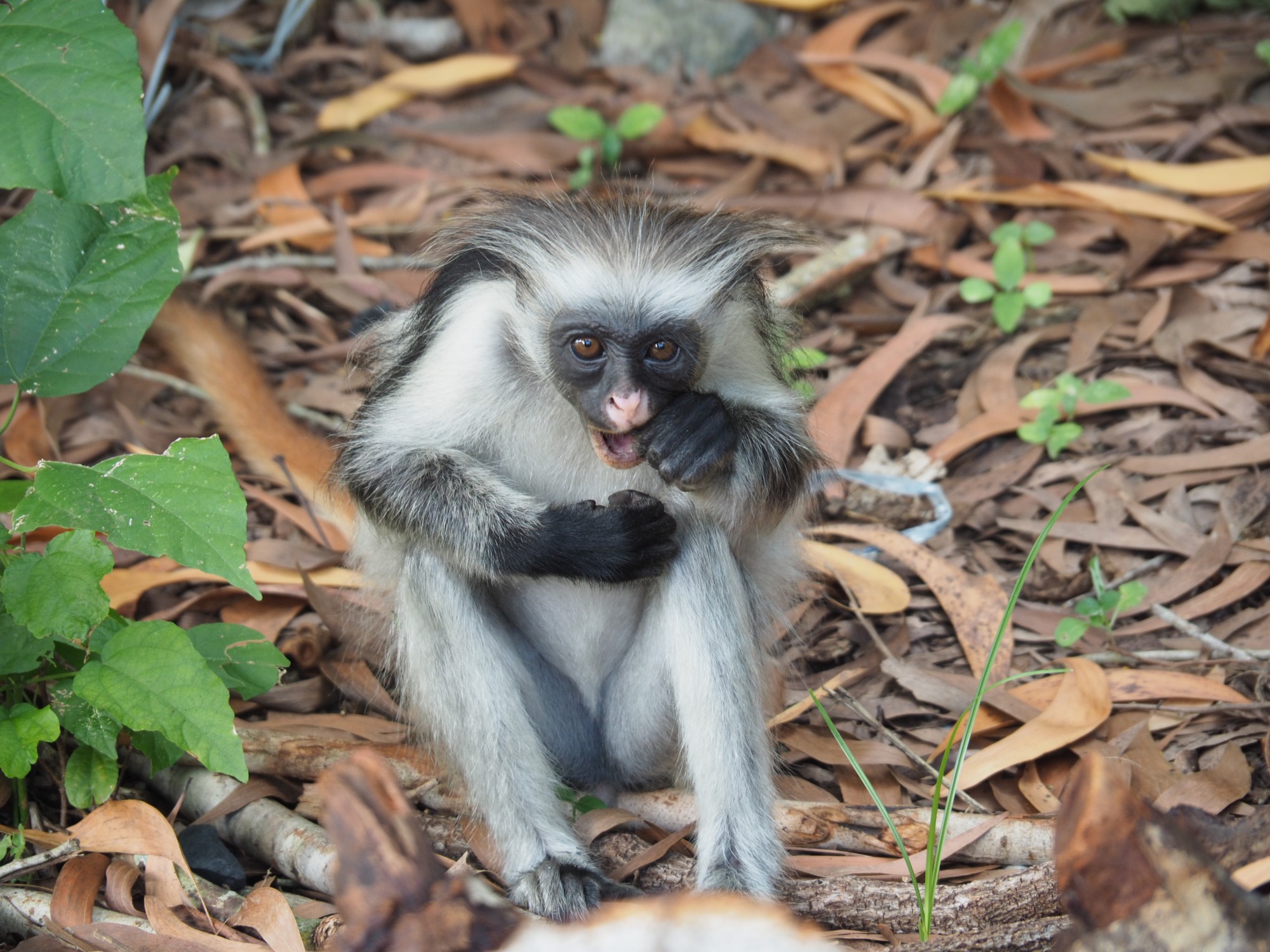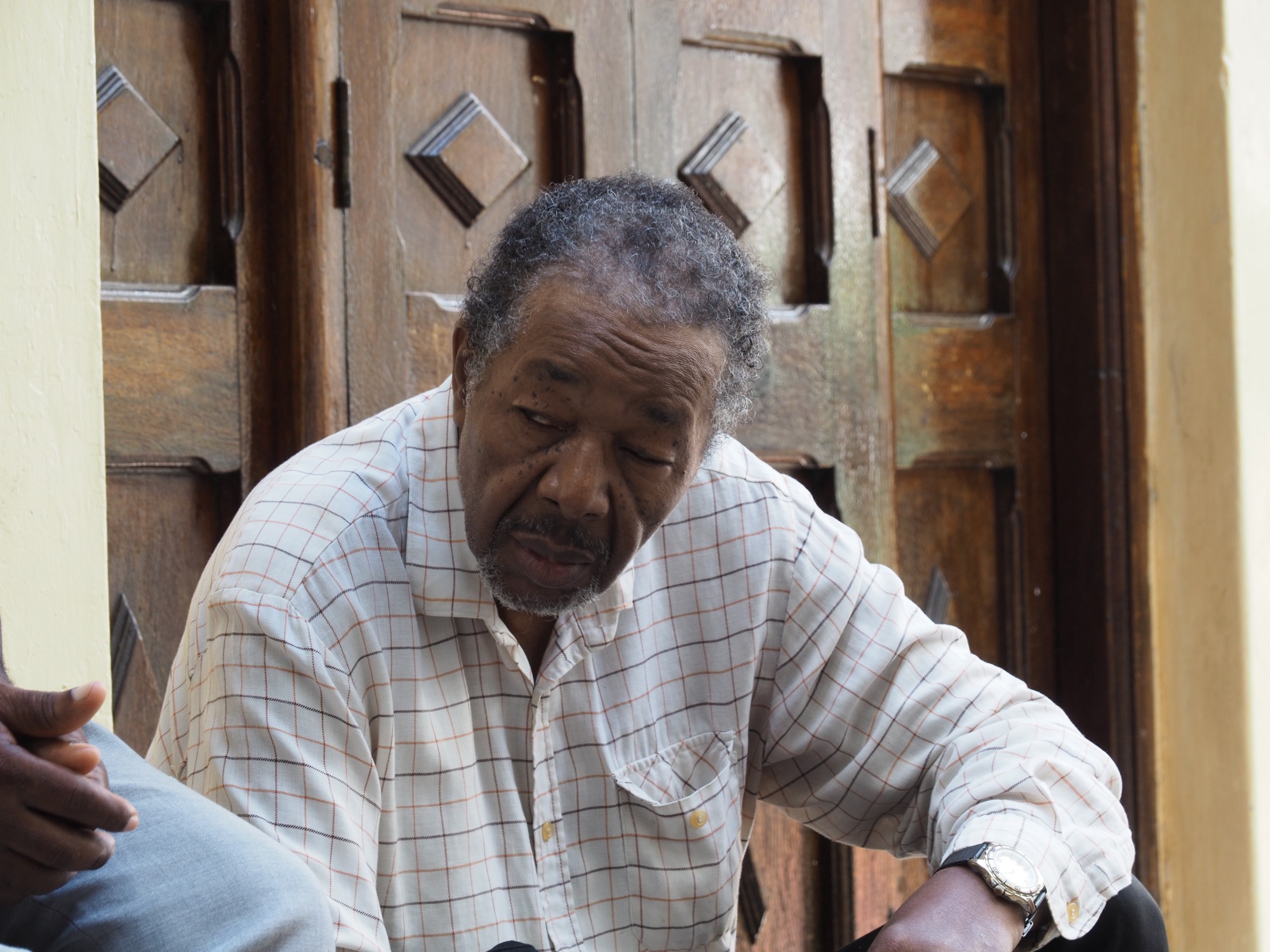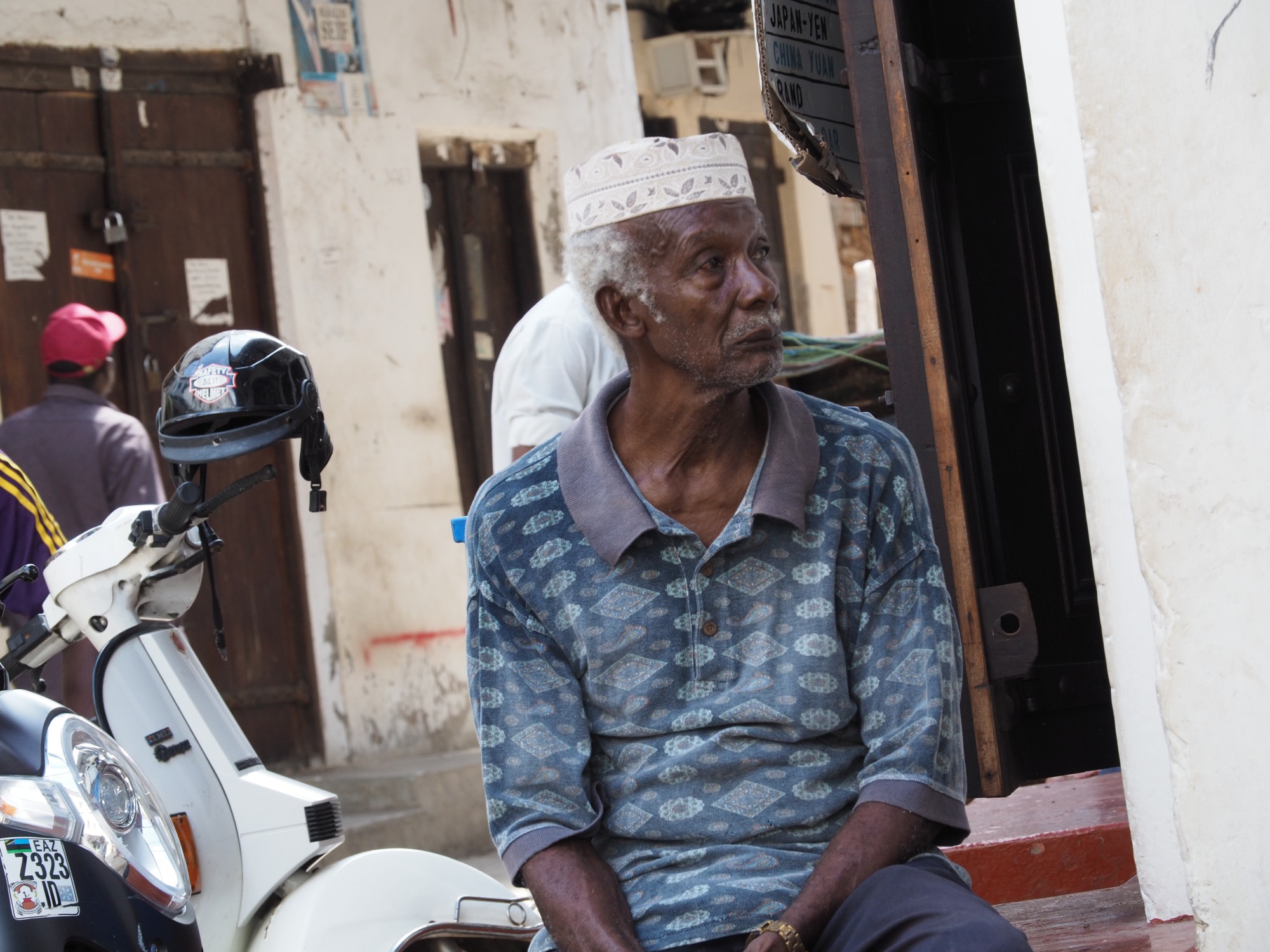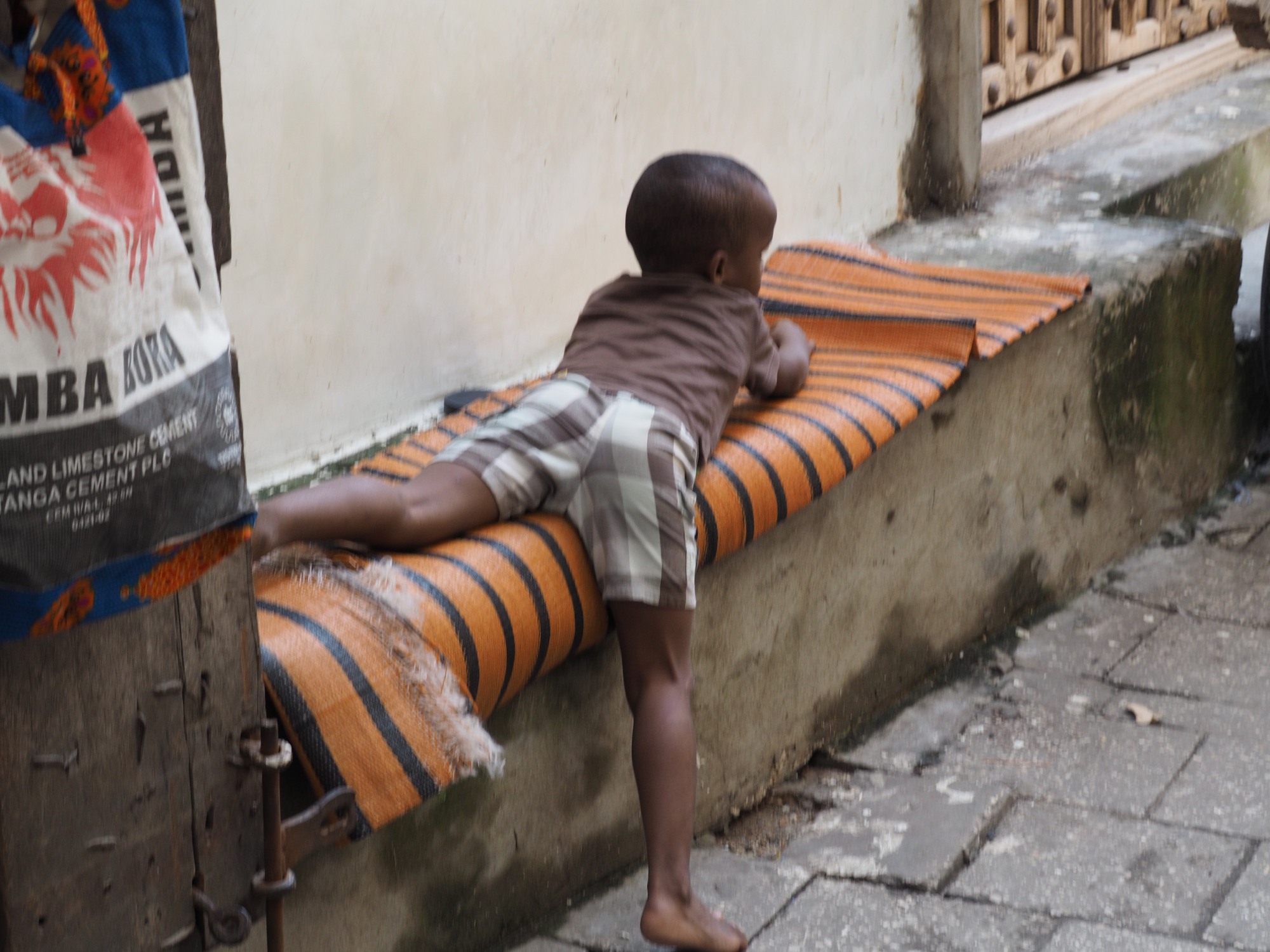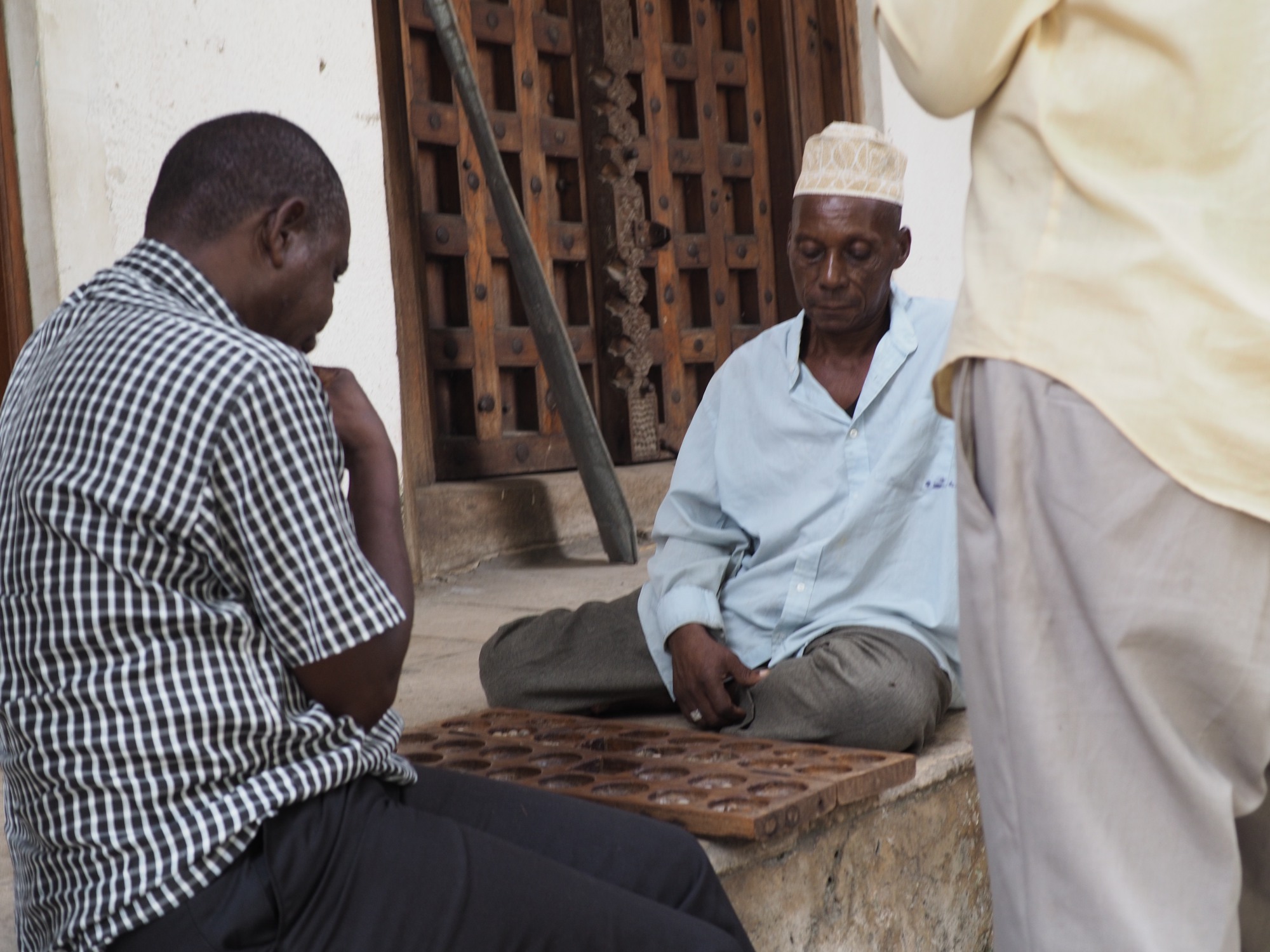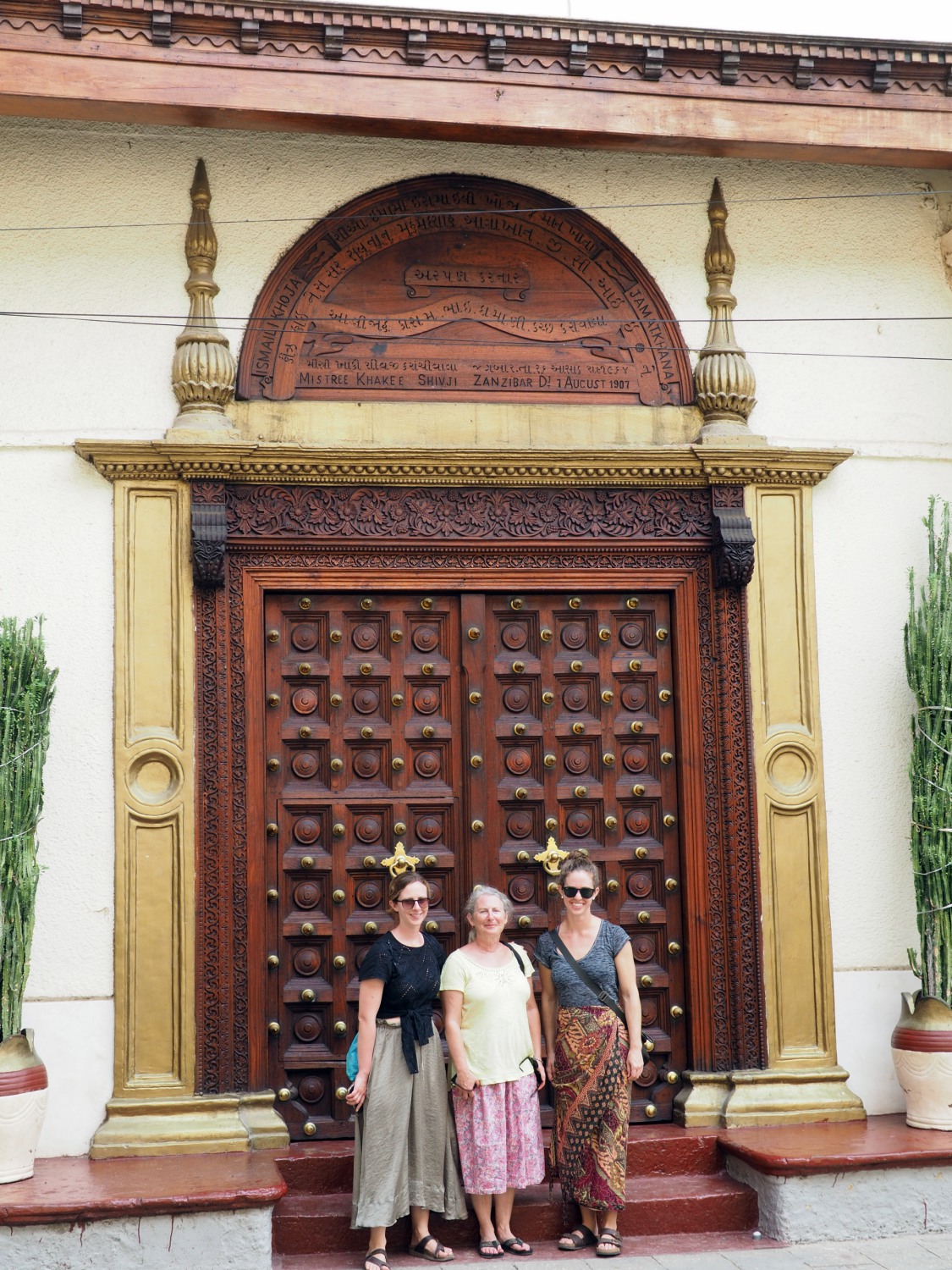 08/01/2019: On the home stretch!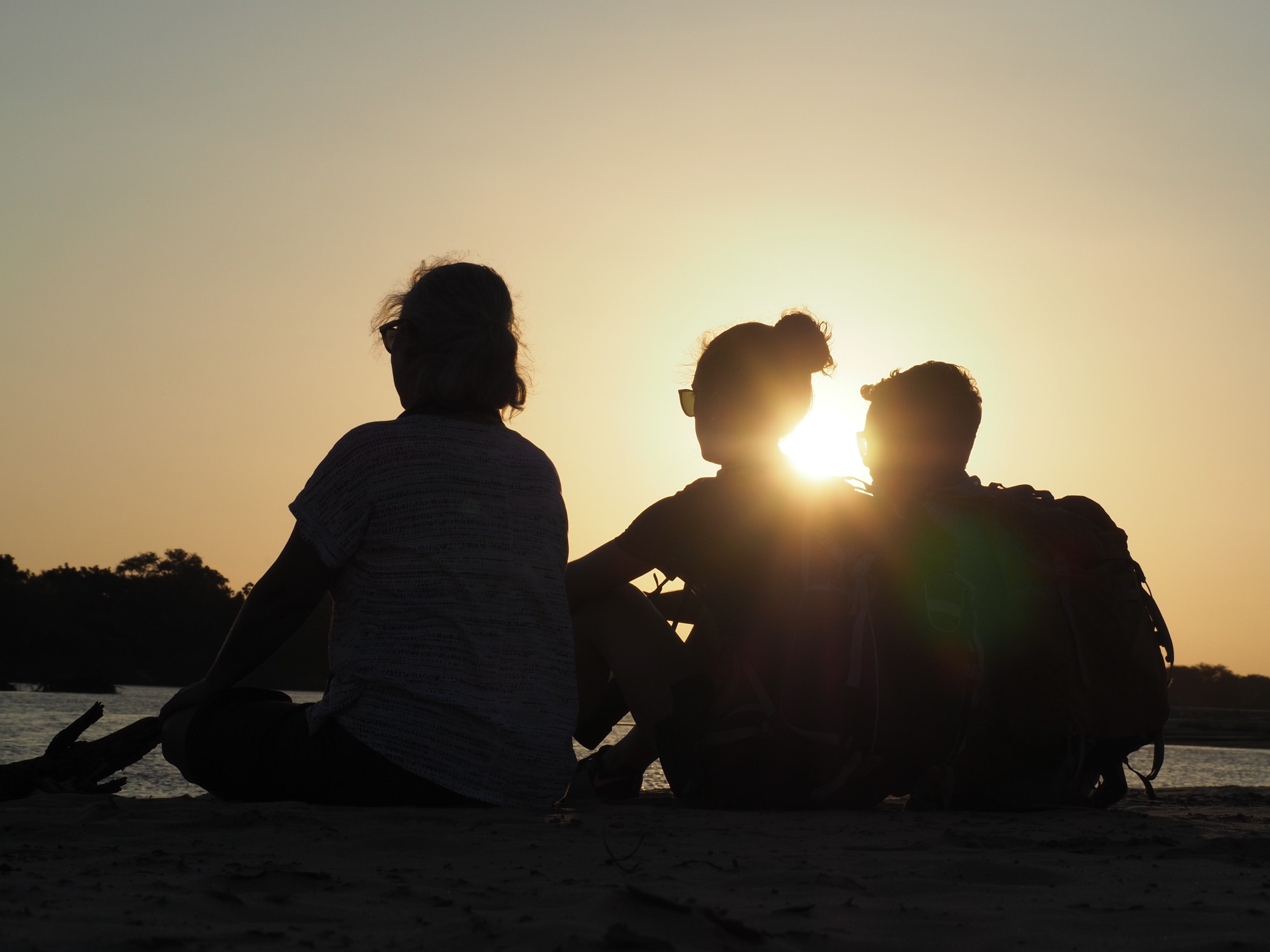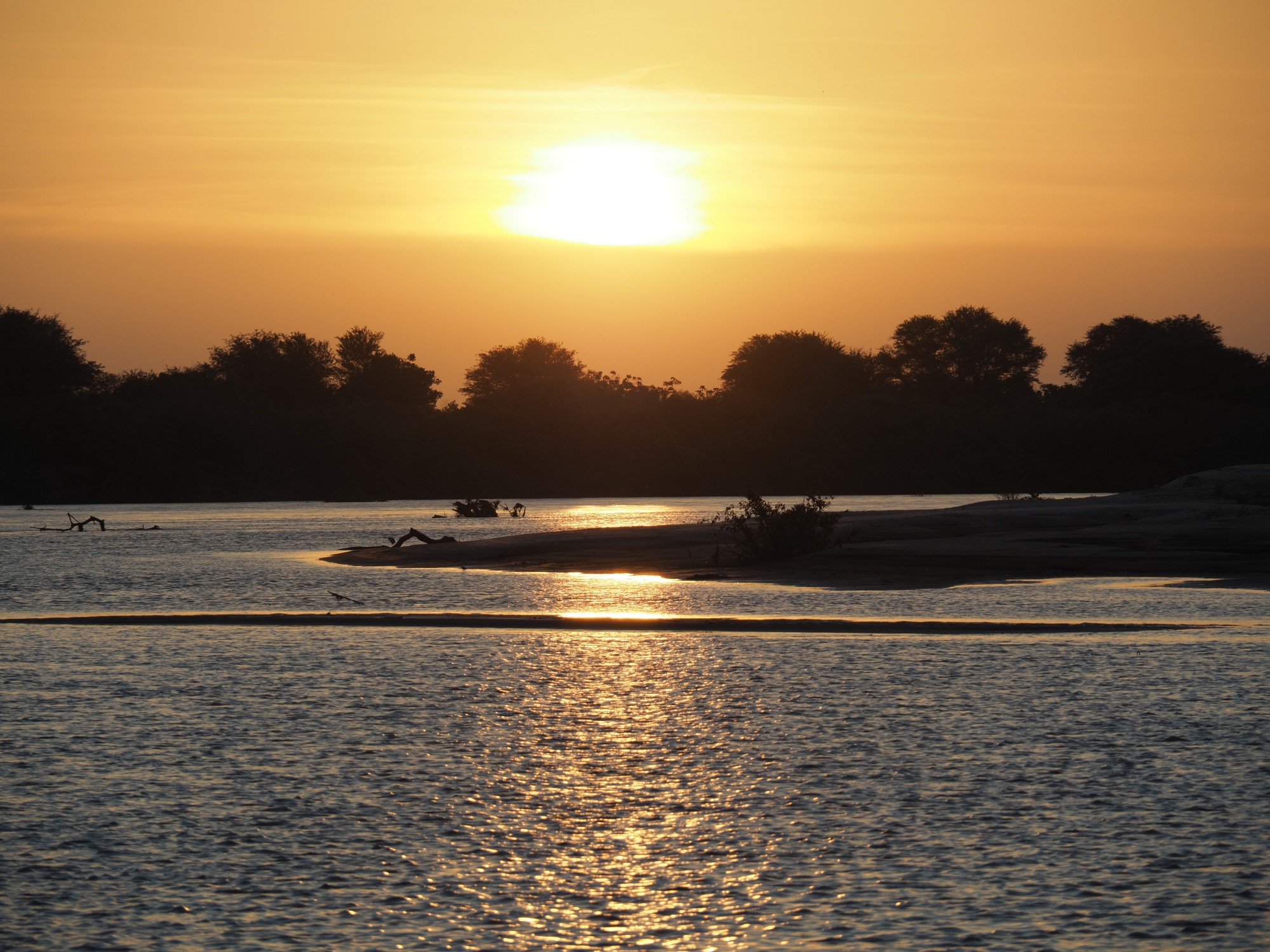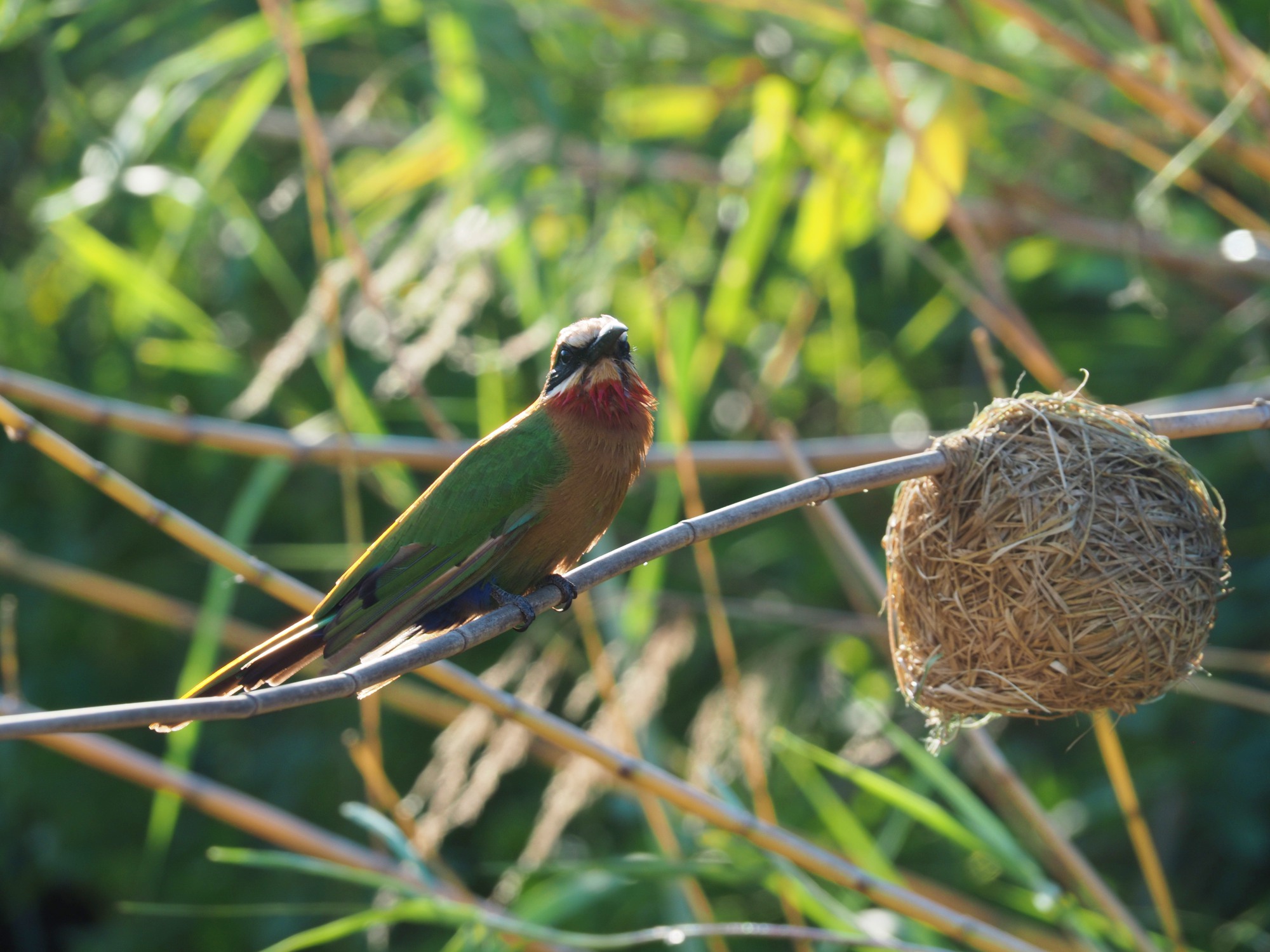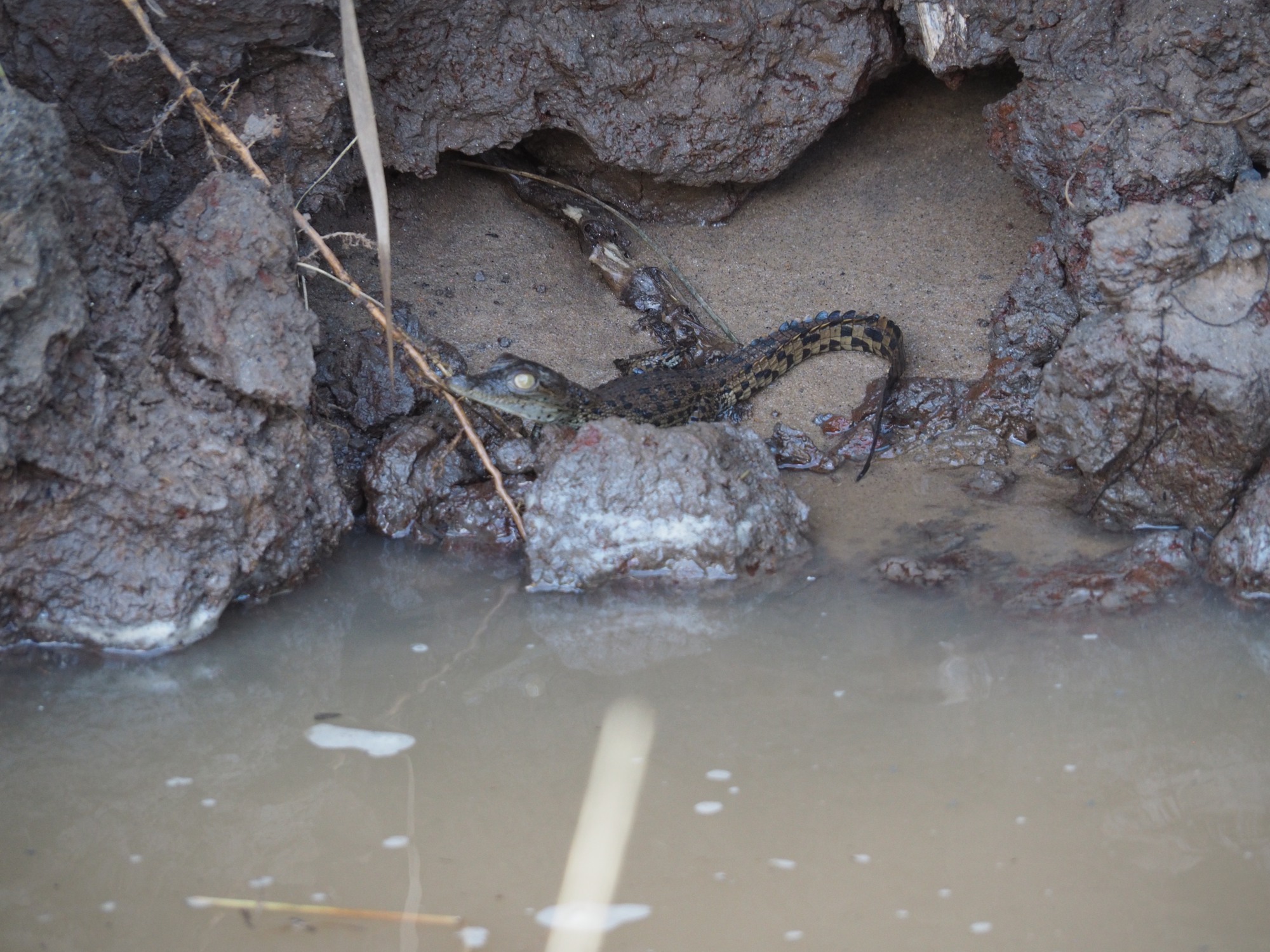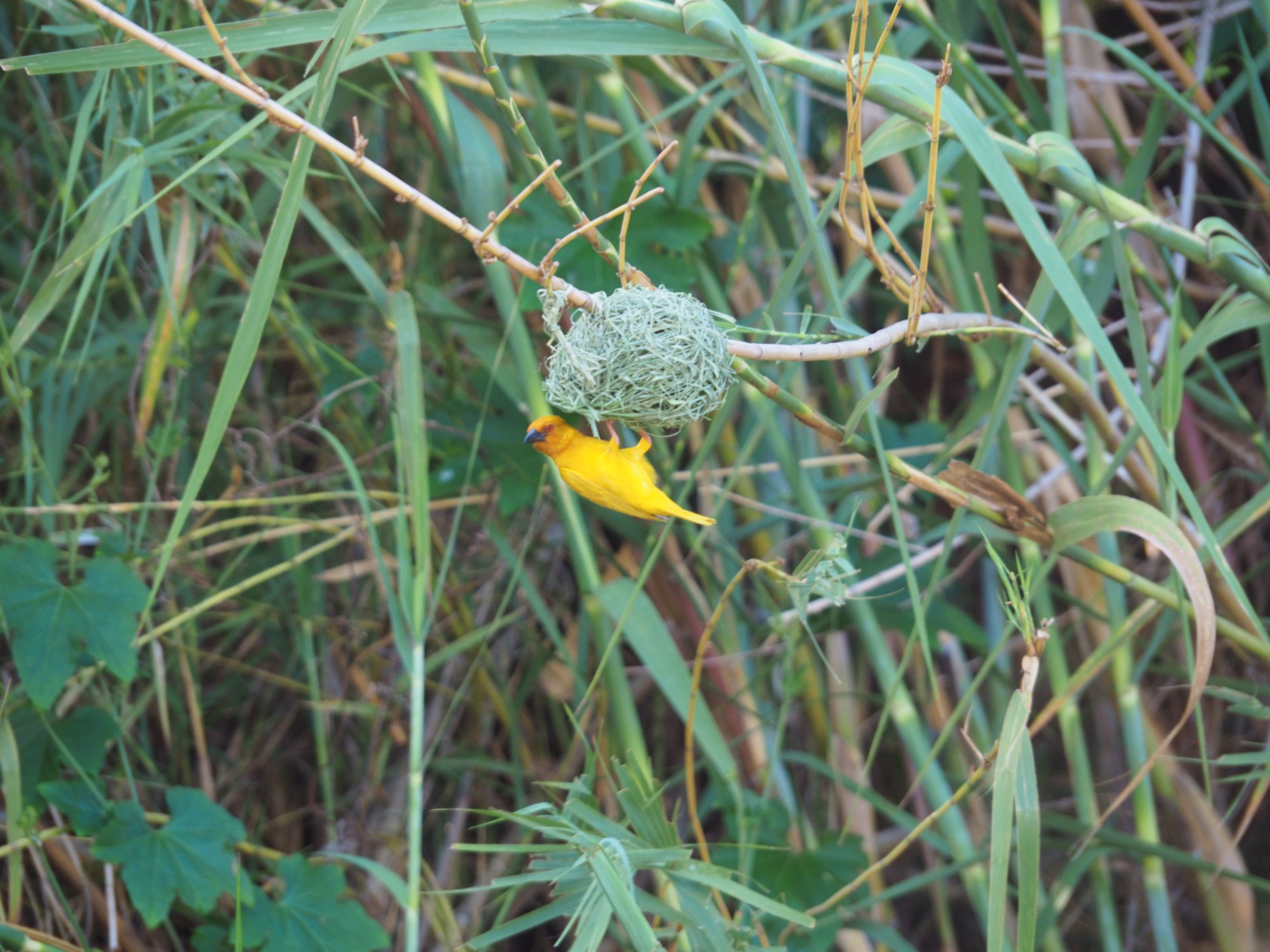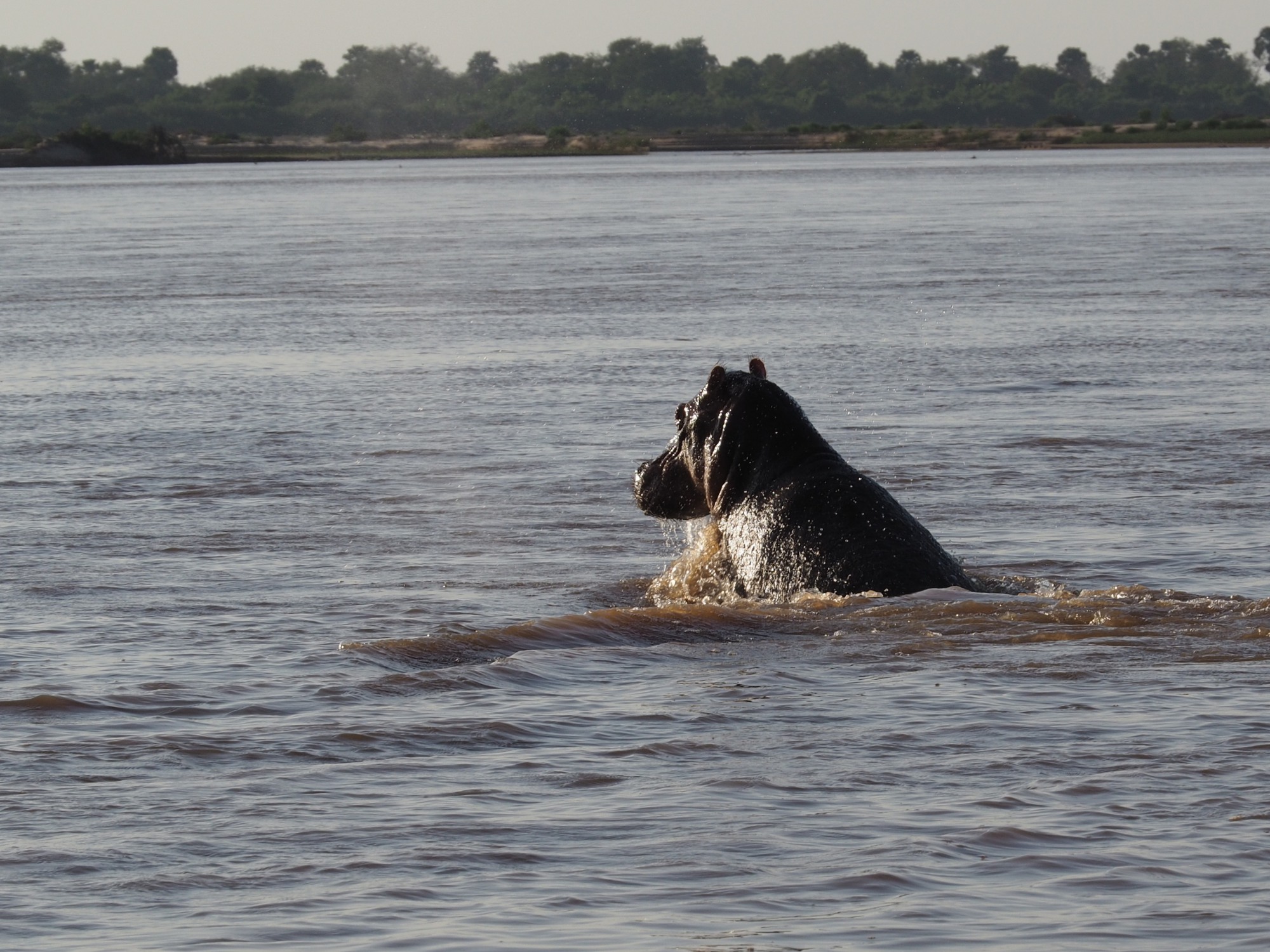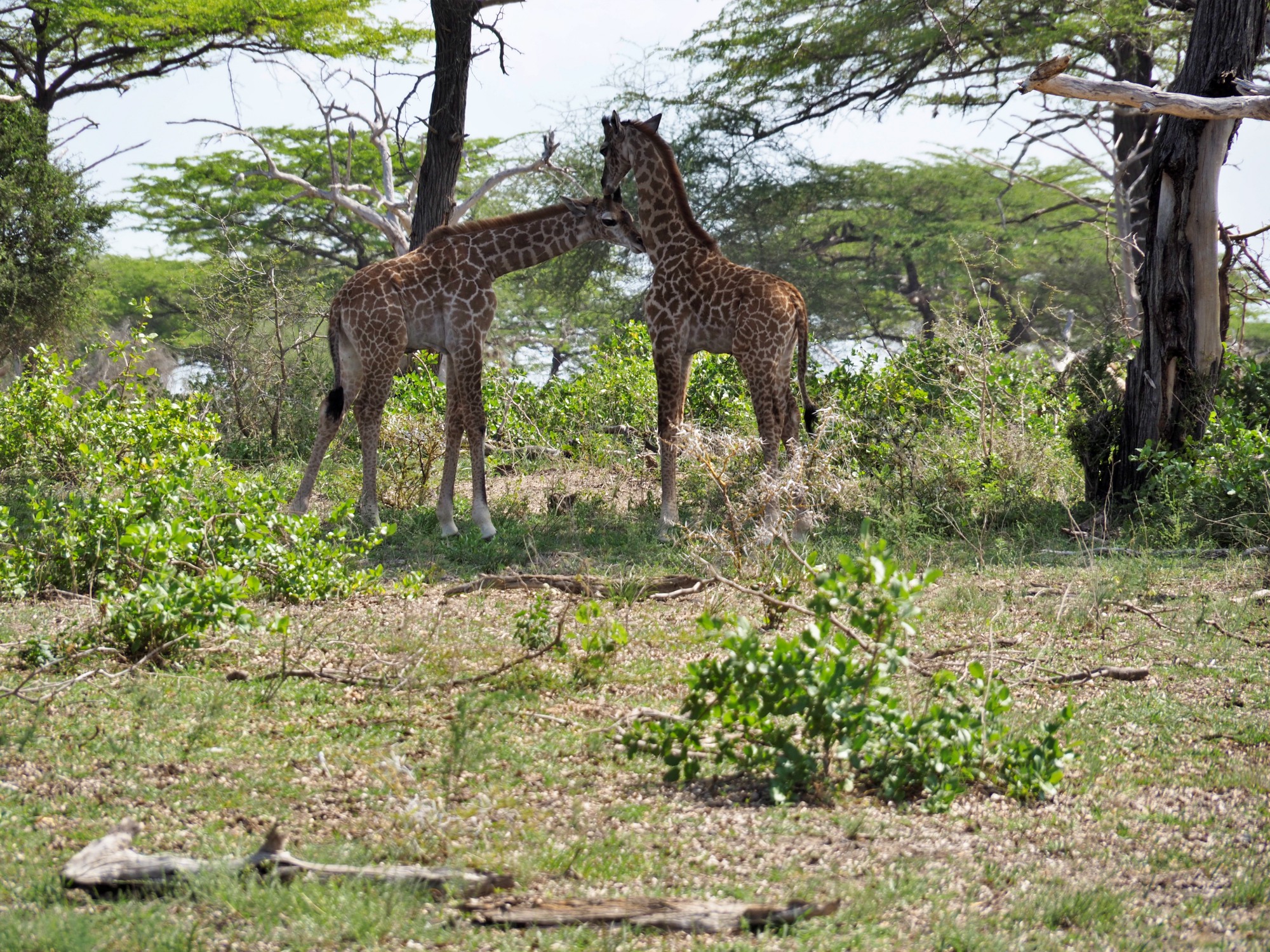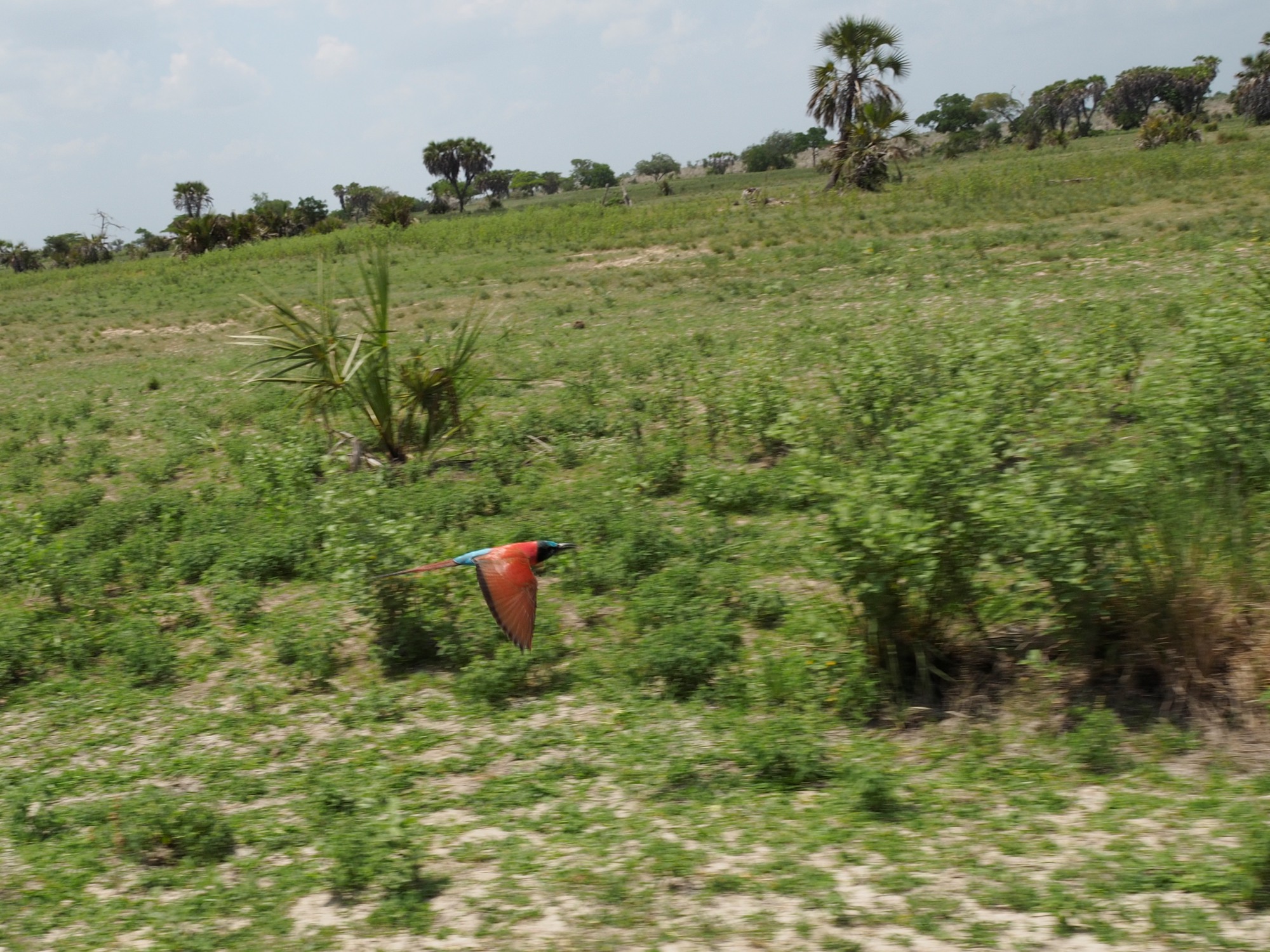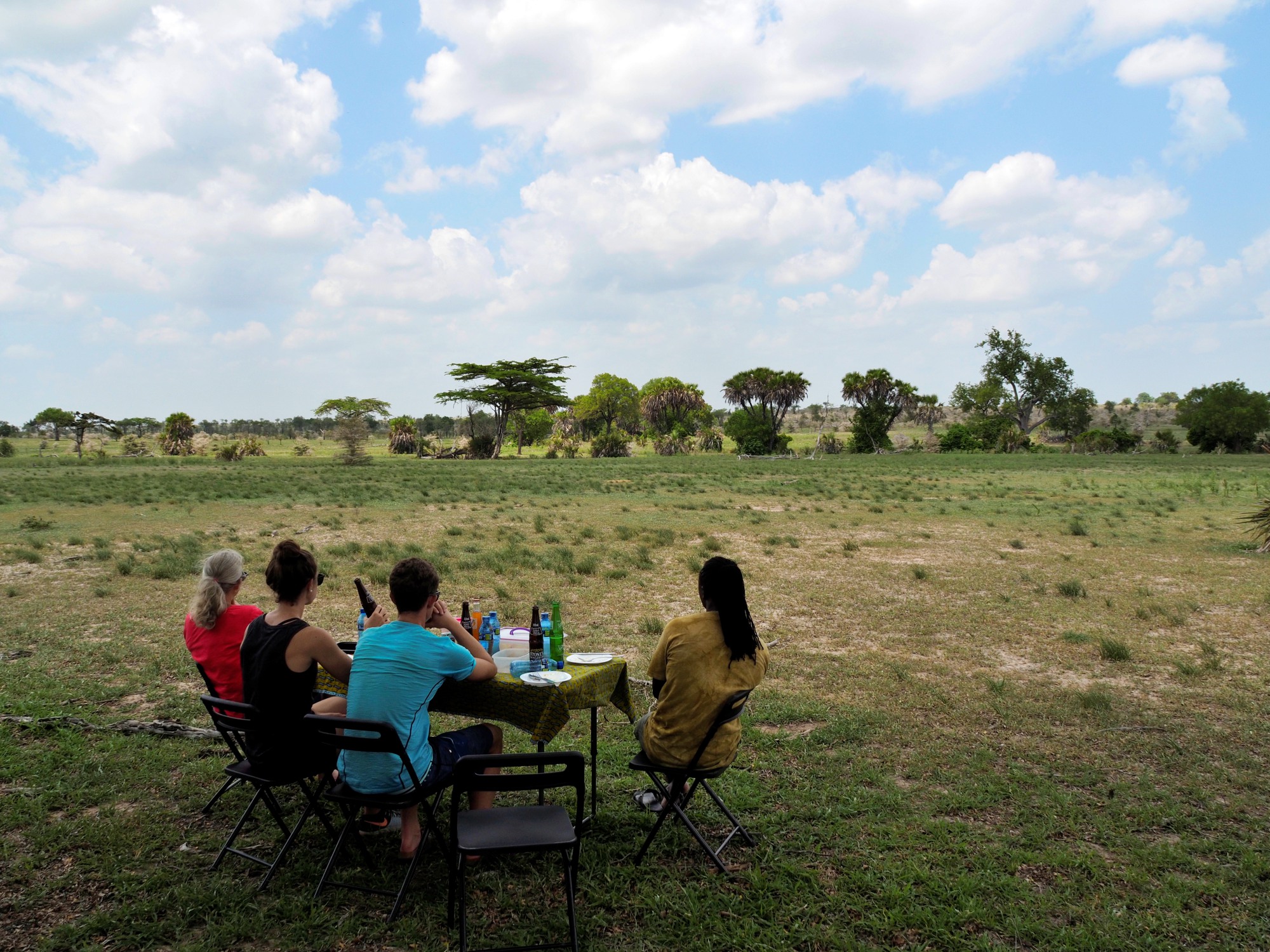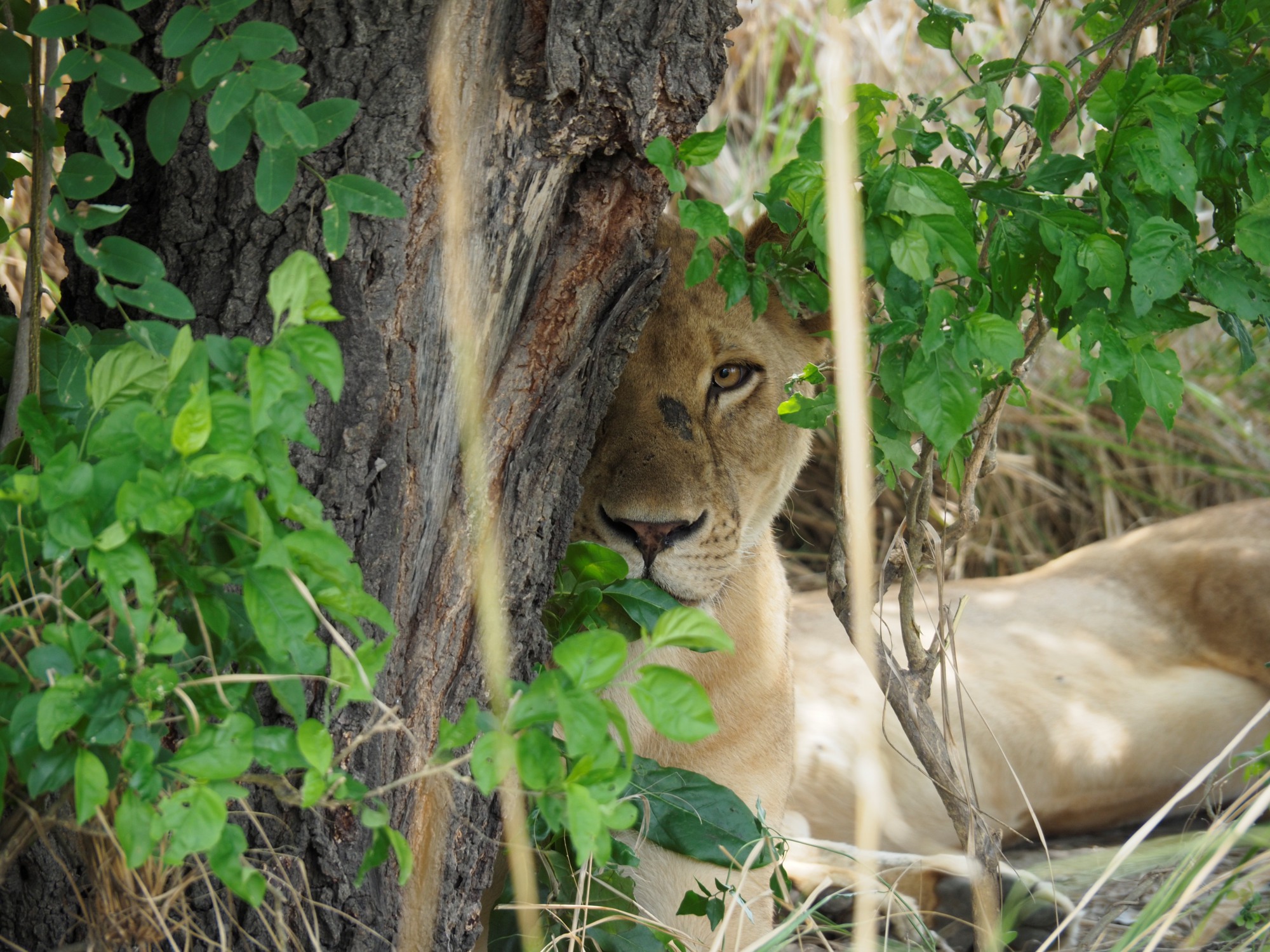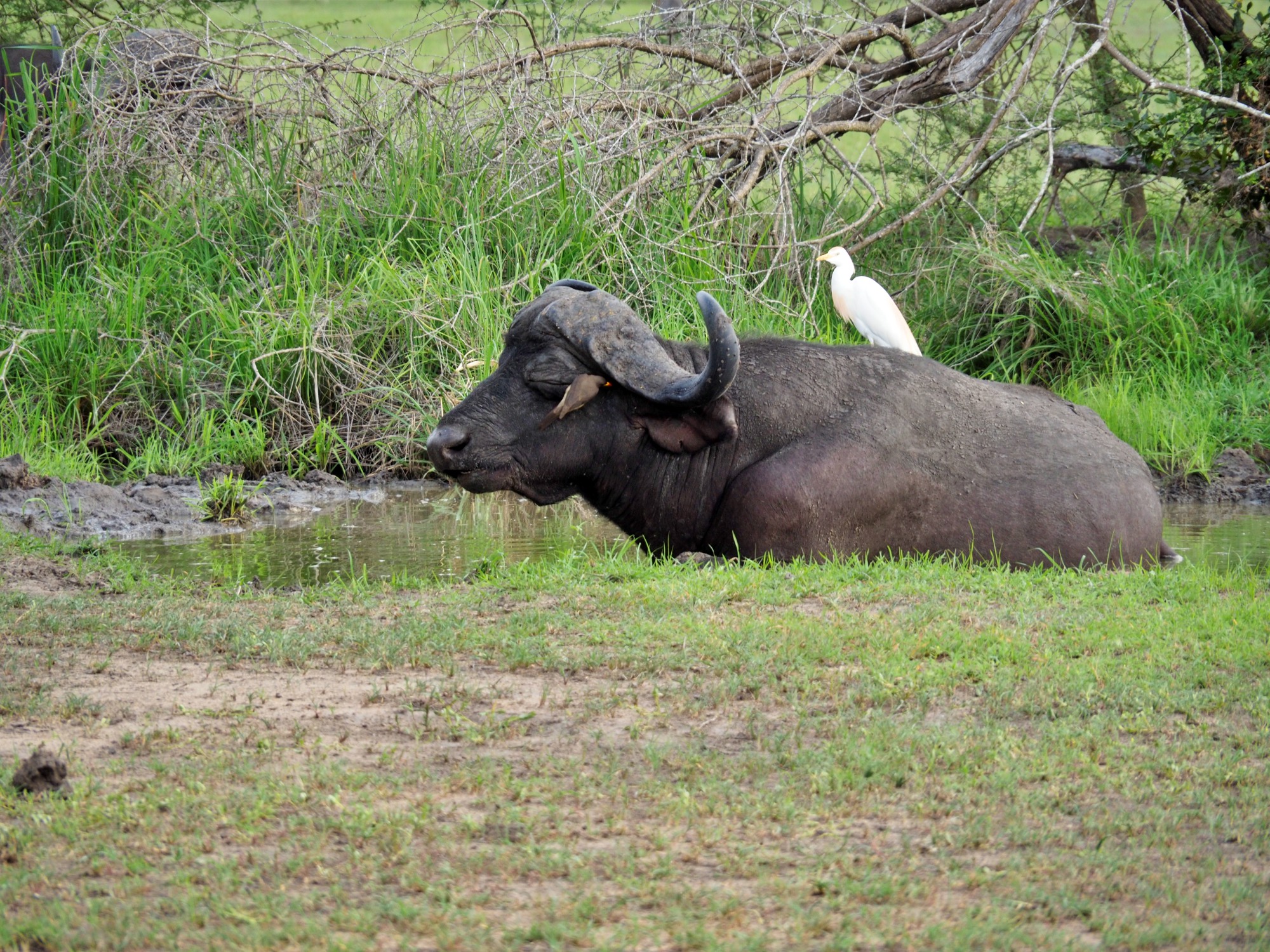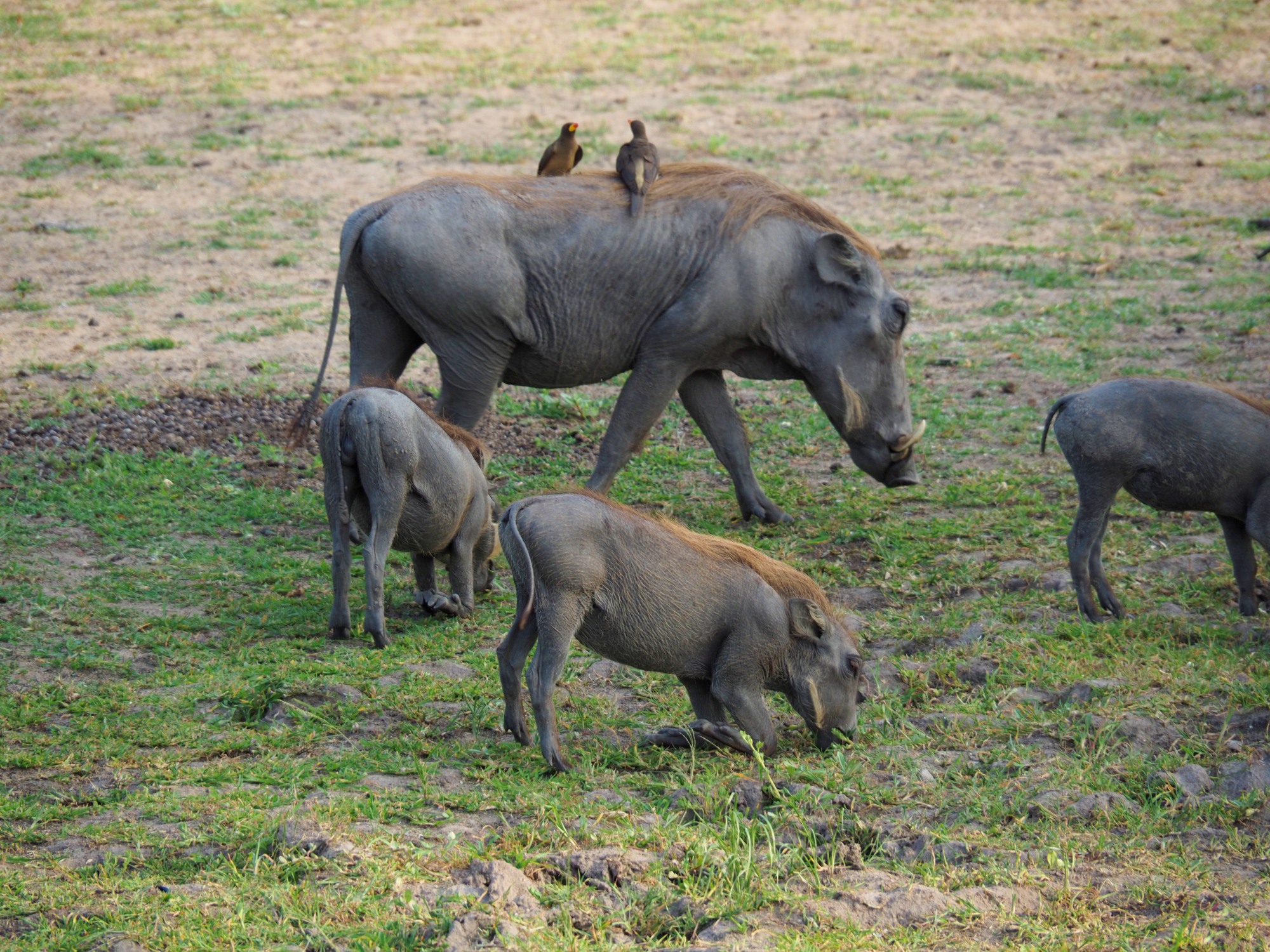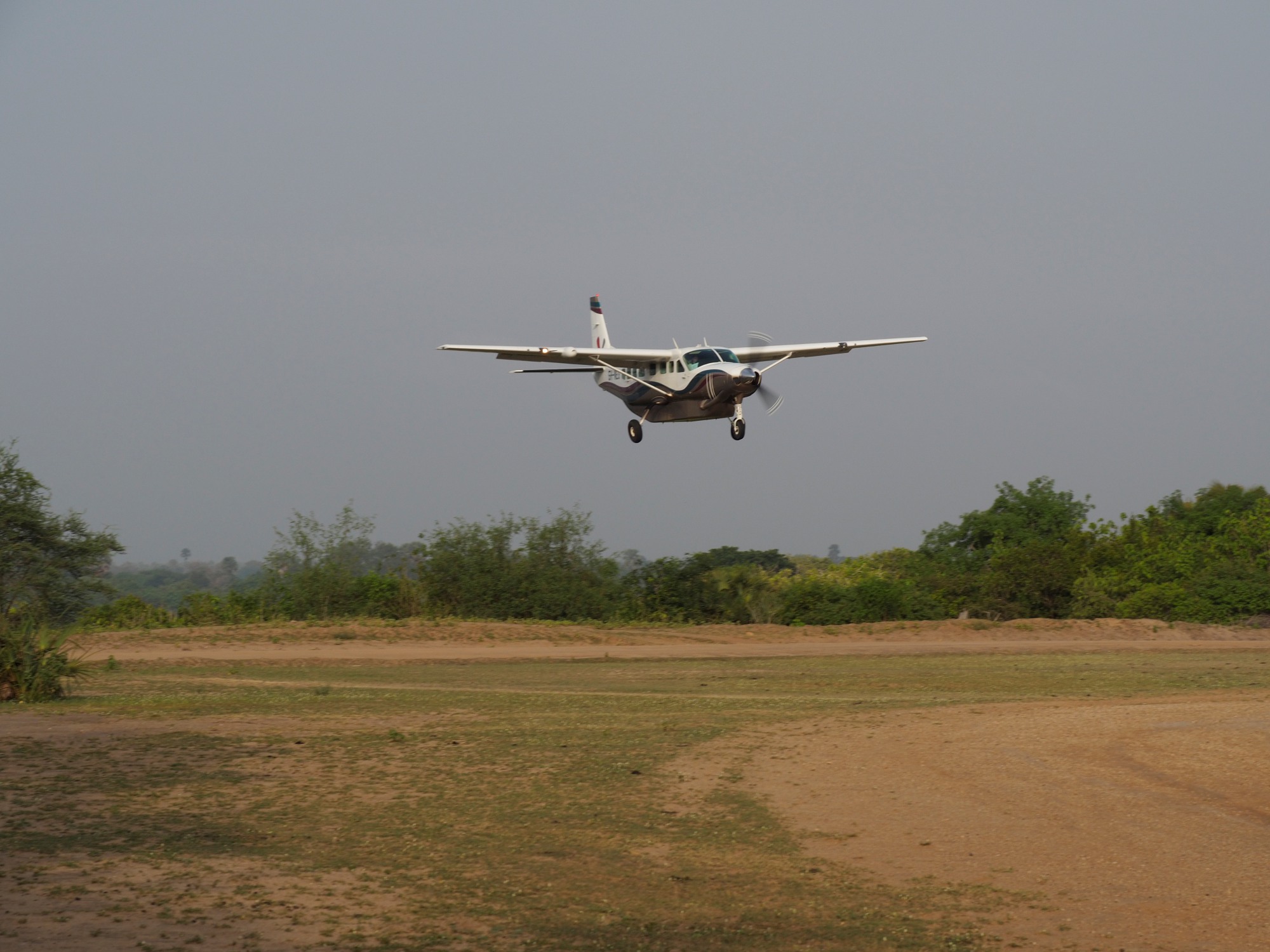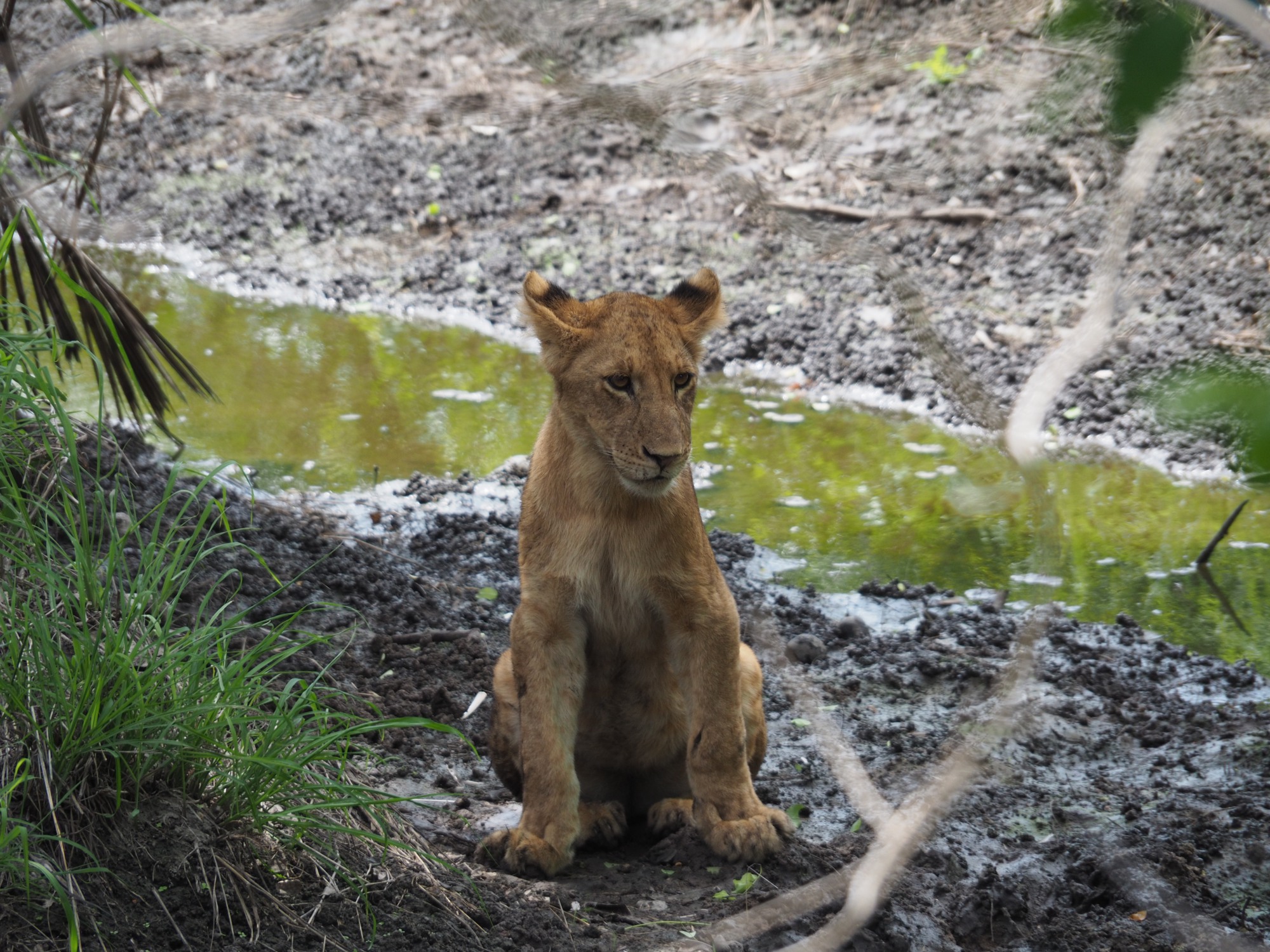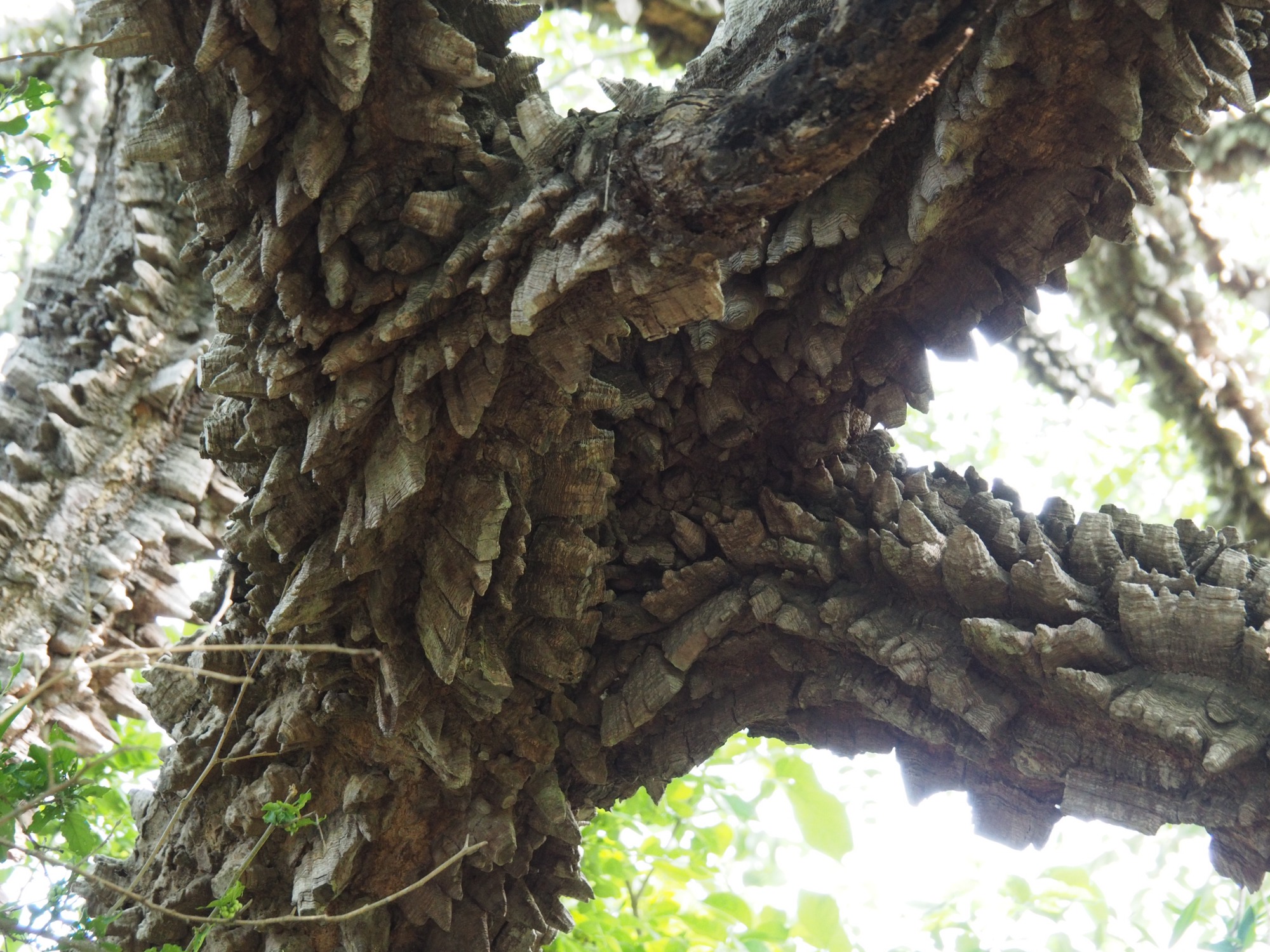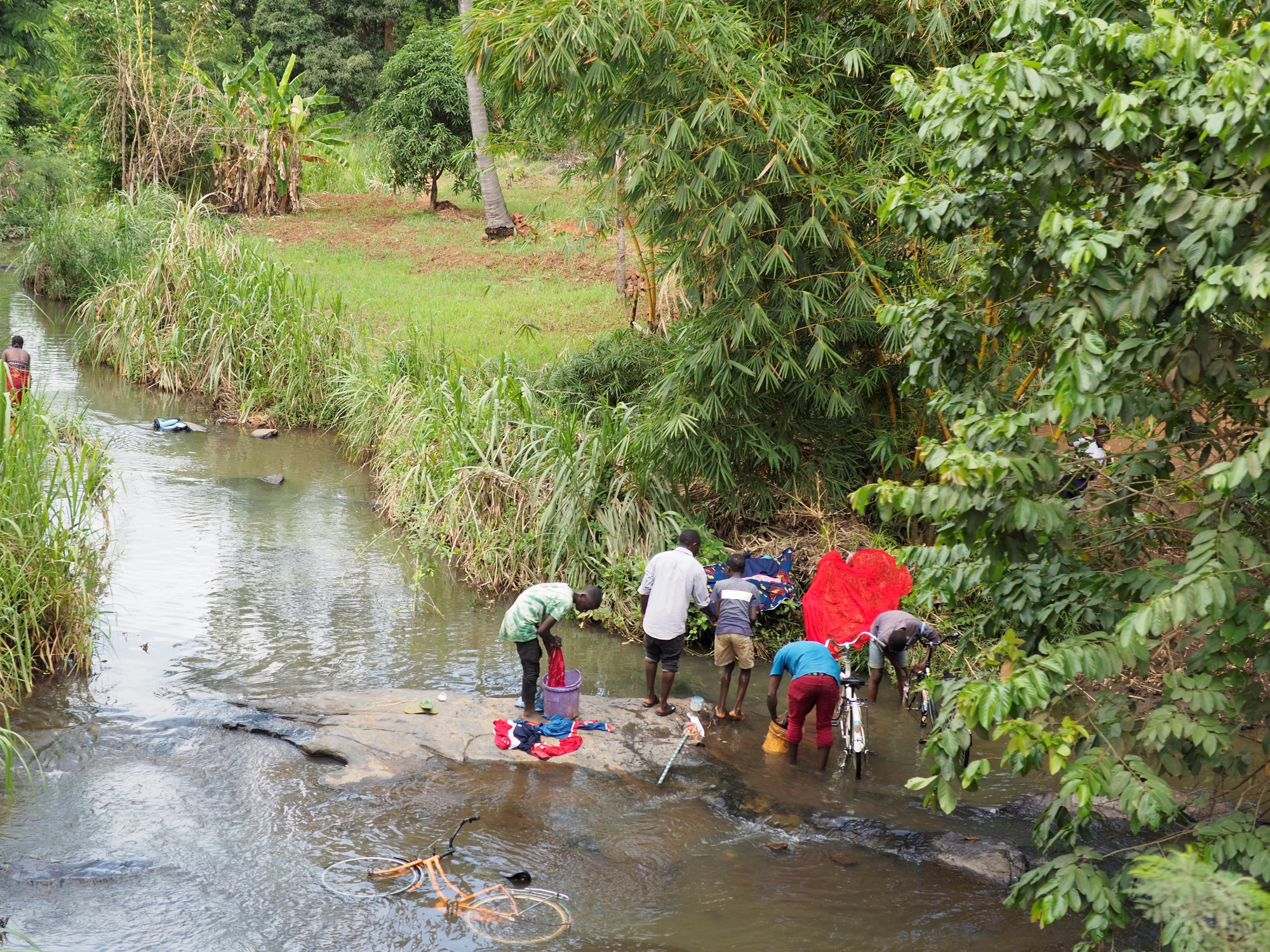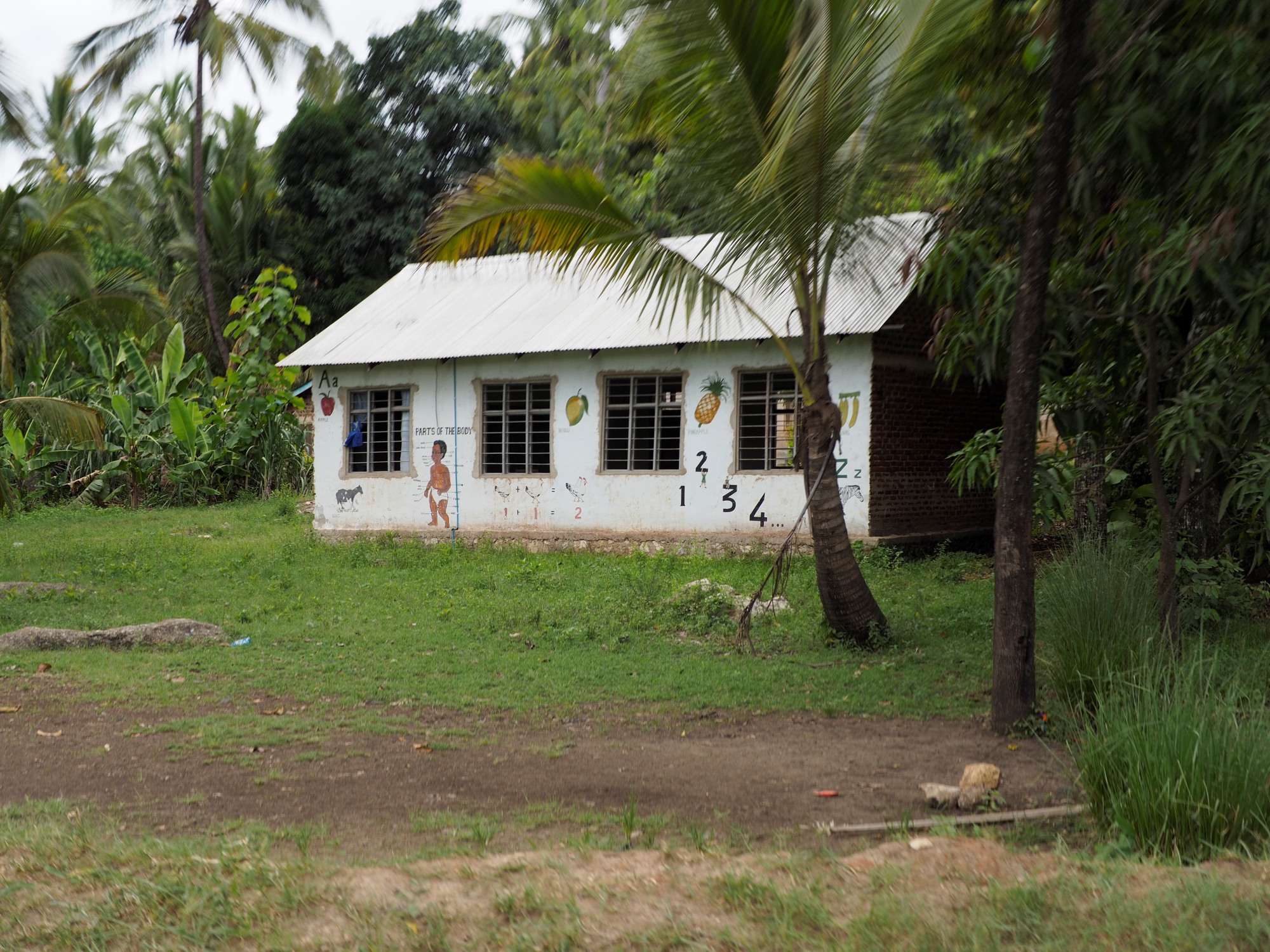 Watching the hippos on the Rufiji River
Nicely backlit African Bee Eater
The mother leaves these alone at three weeks old. 90% of the baby crocs don't make it.
This crazy yellow bird builds nests with the entrance at the bottom
When the water is deeper, hippos run a long the bottom and then porpoise up for air
2m tall... and less than a week old. THe umbilical cord is still attached
These colourful birds would follow the jeep, catching insects that we stirred up
Another safari lunch... with bottles of Stoney Tangawizi
A little eye cleaning action
Cessna 208b Grand Caravan - workhorse of the fly-in safari
Look closer: Clothes ~and~ bike wash station
School house on the drive to Camp Bastian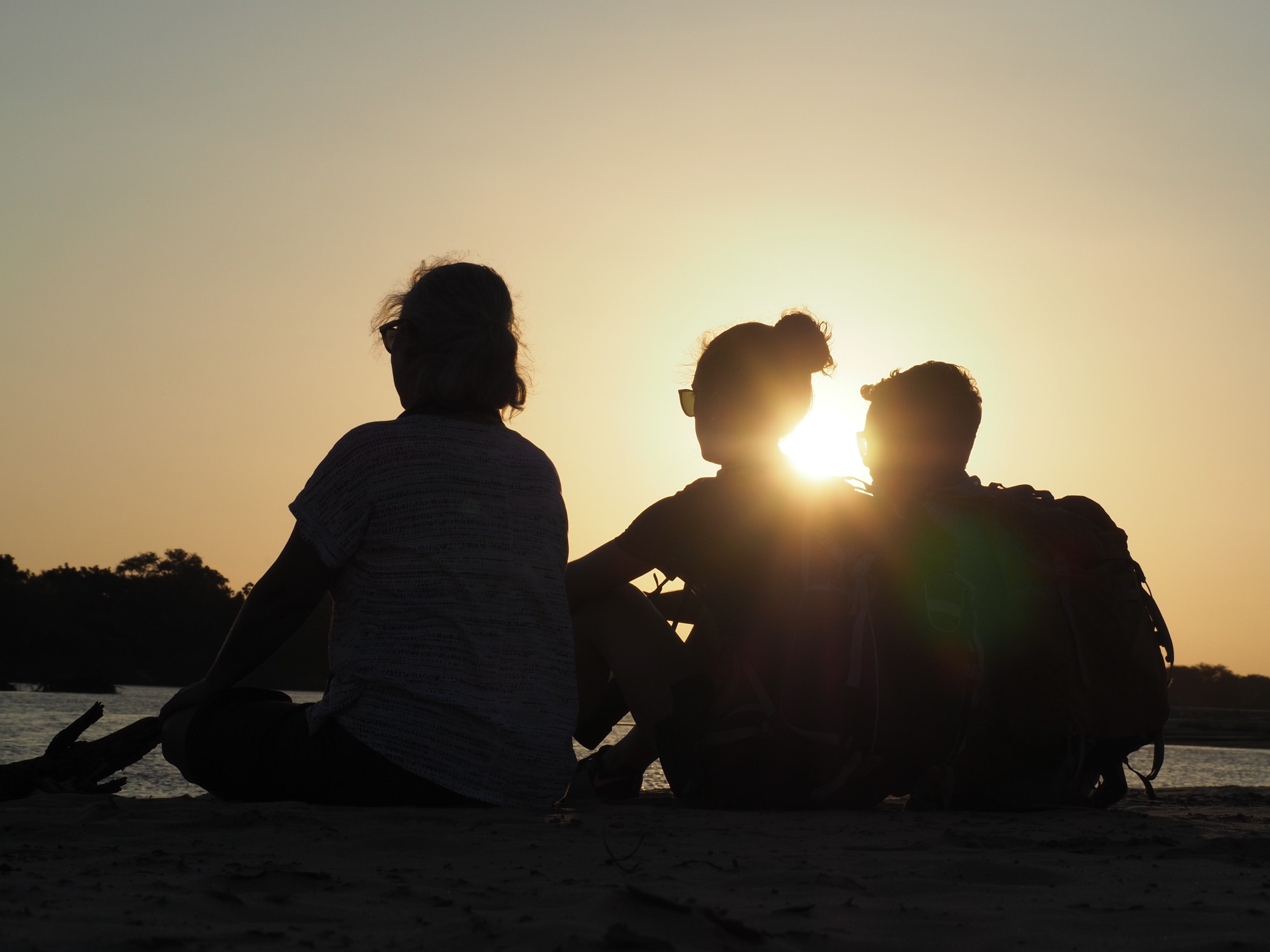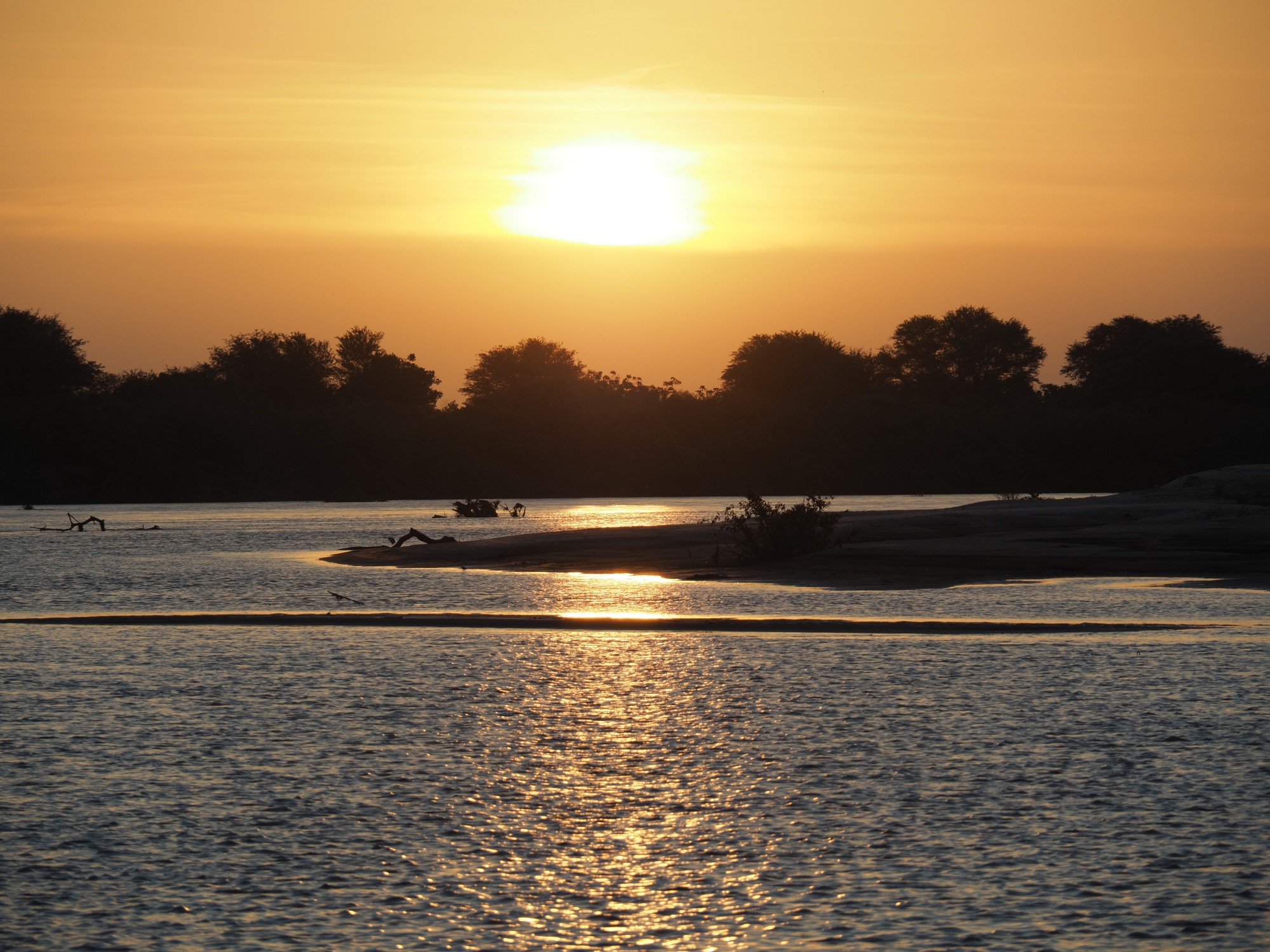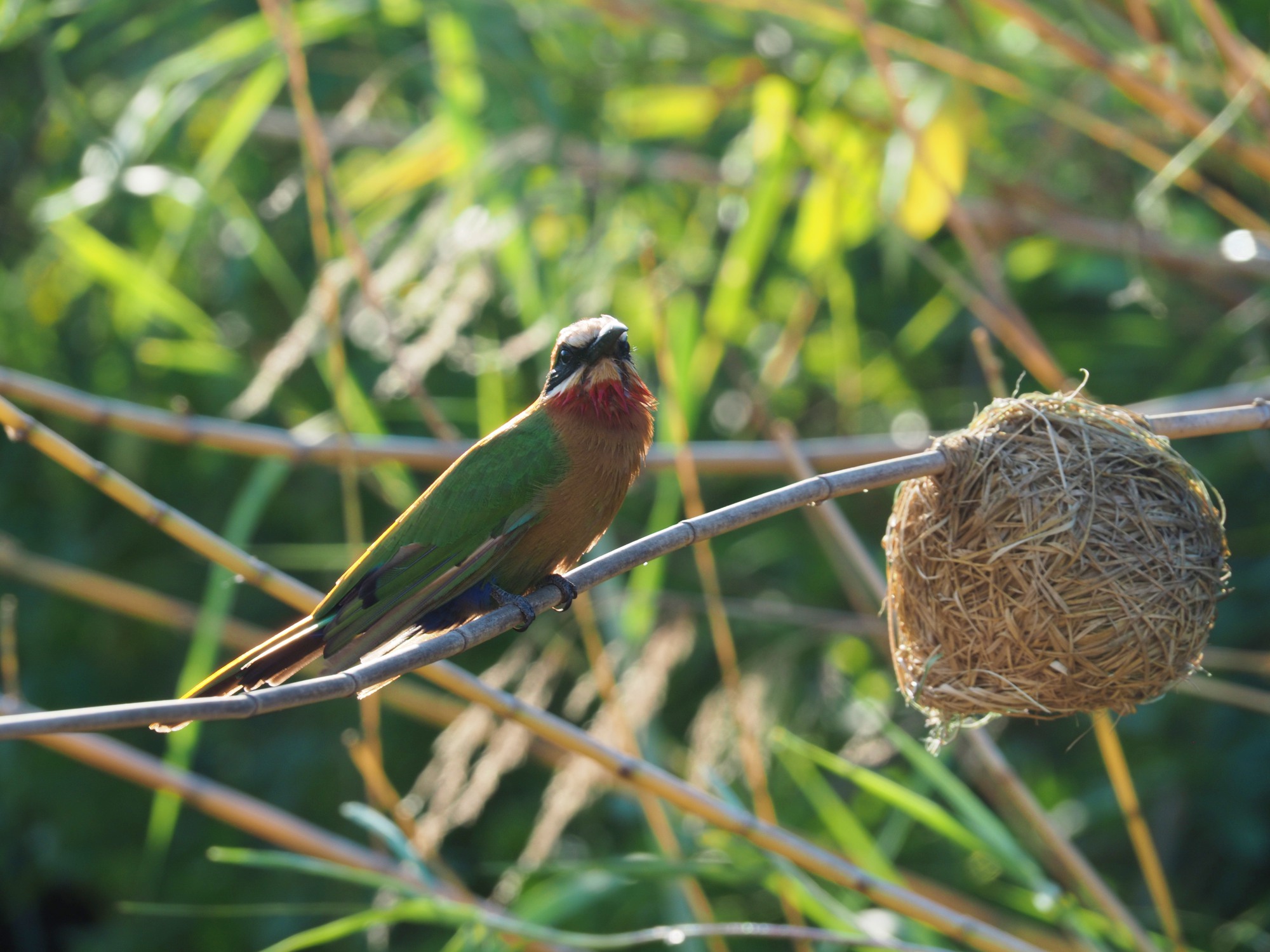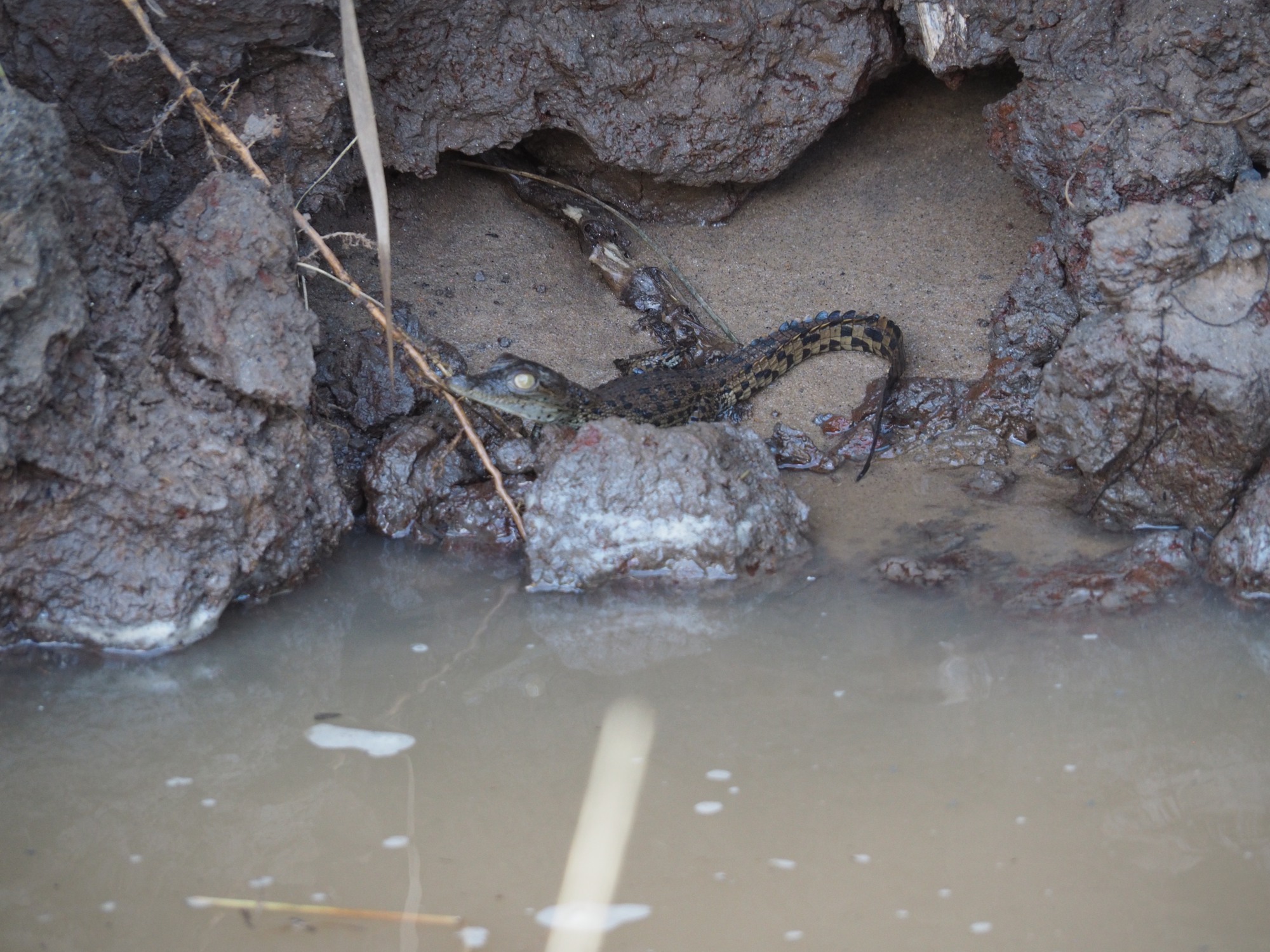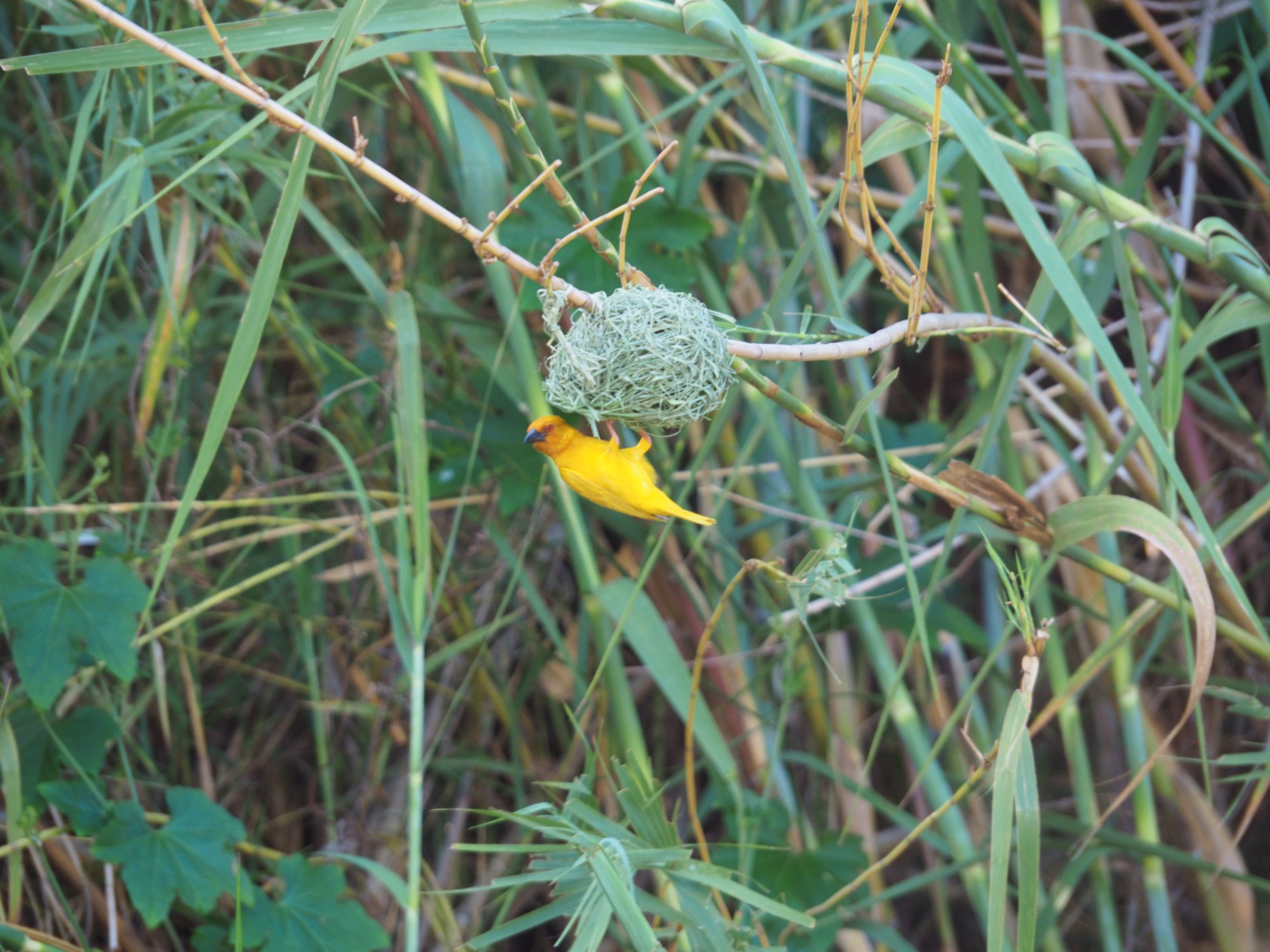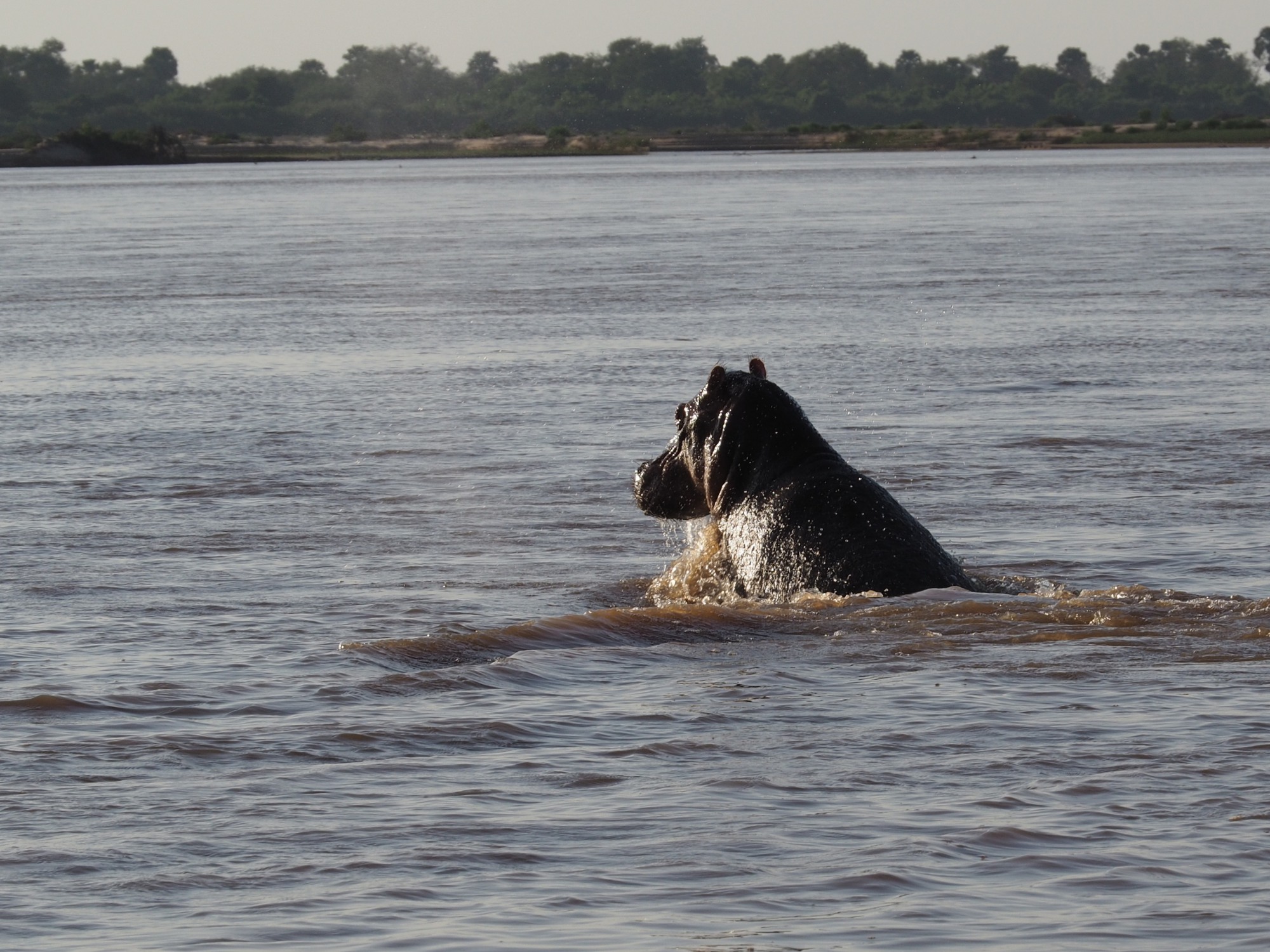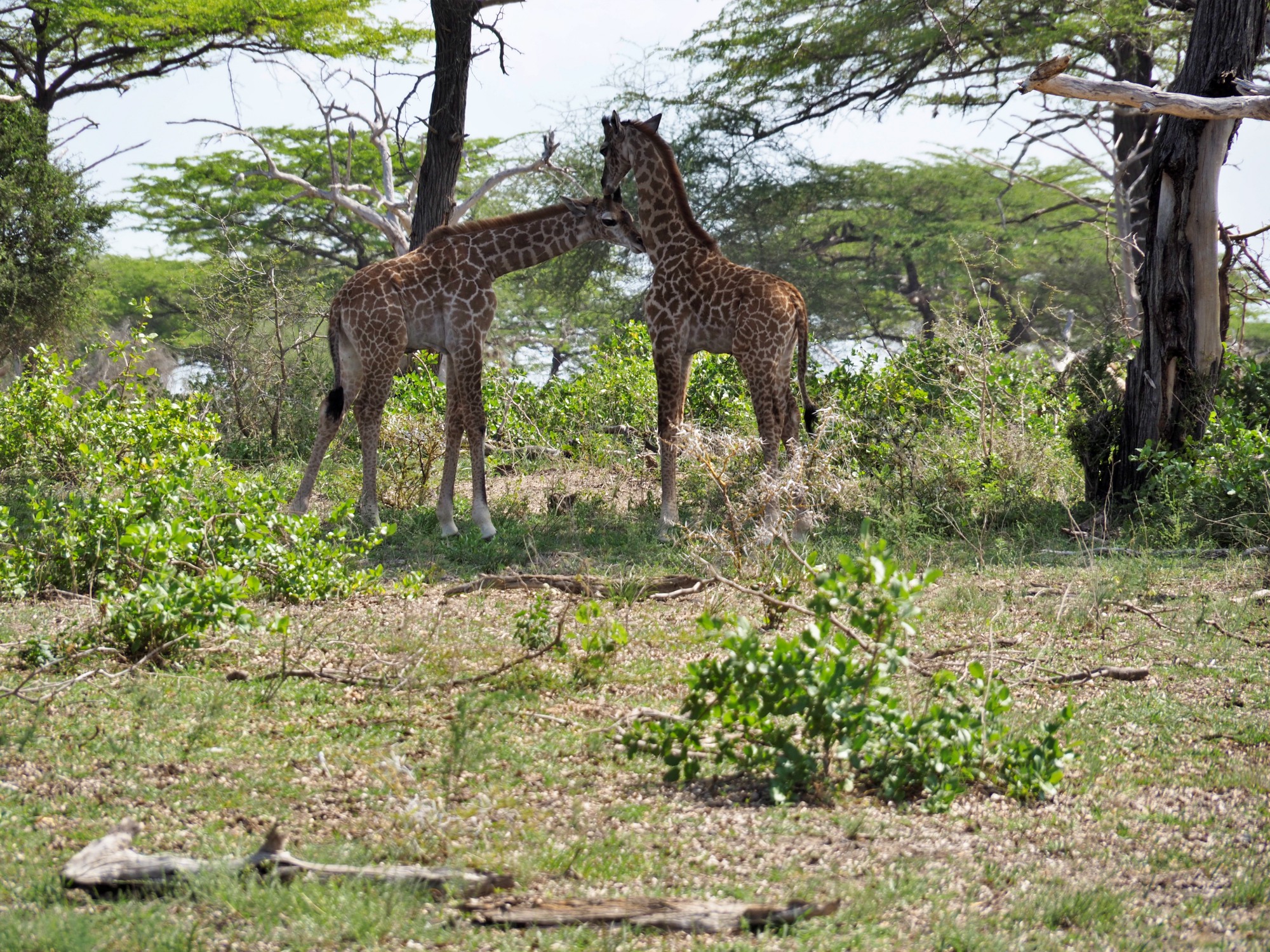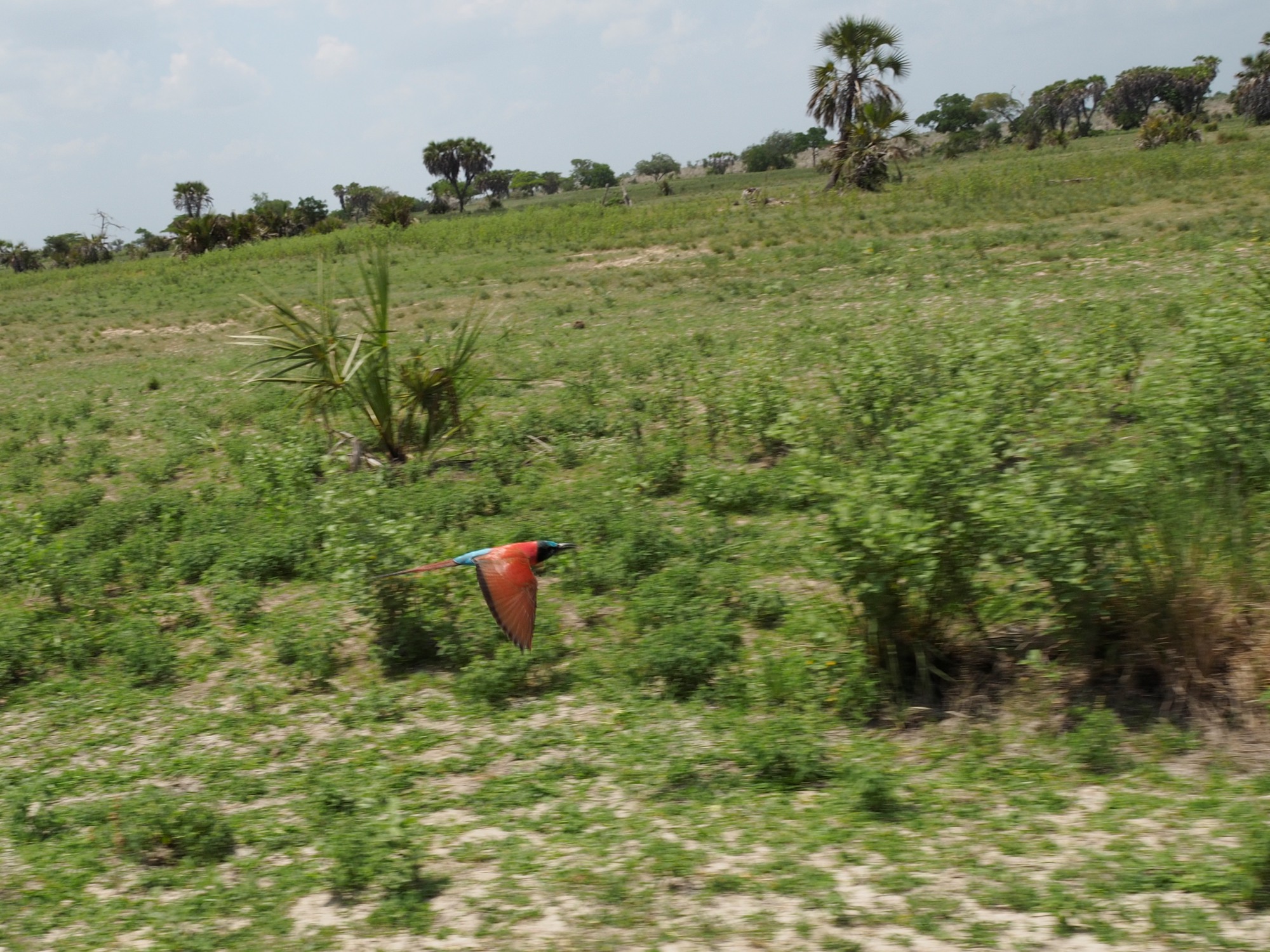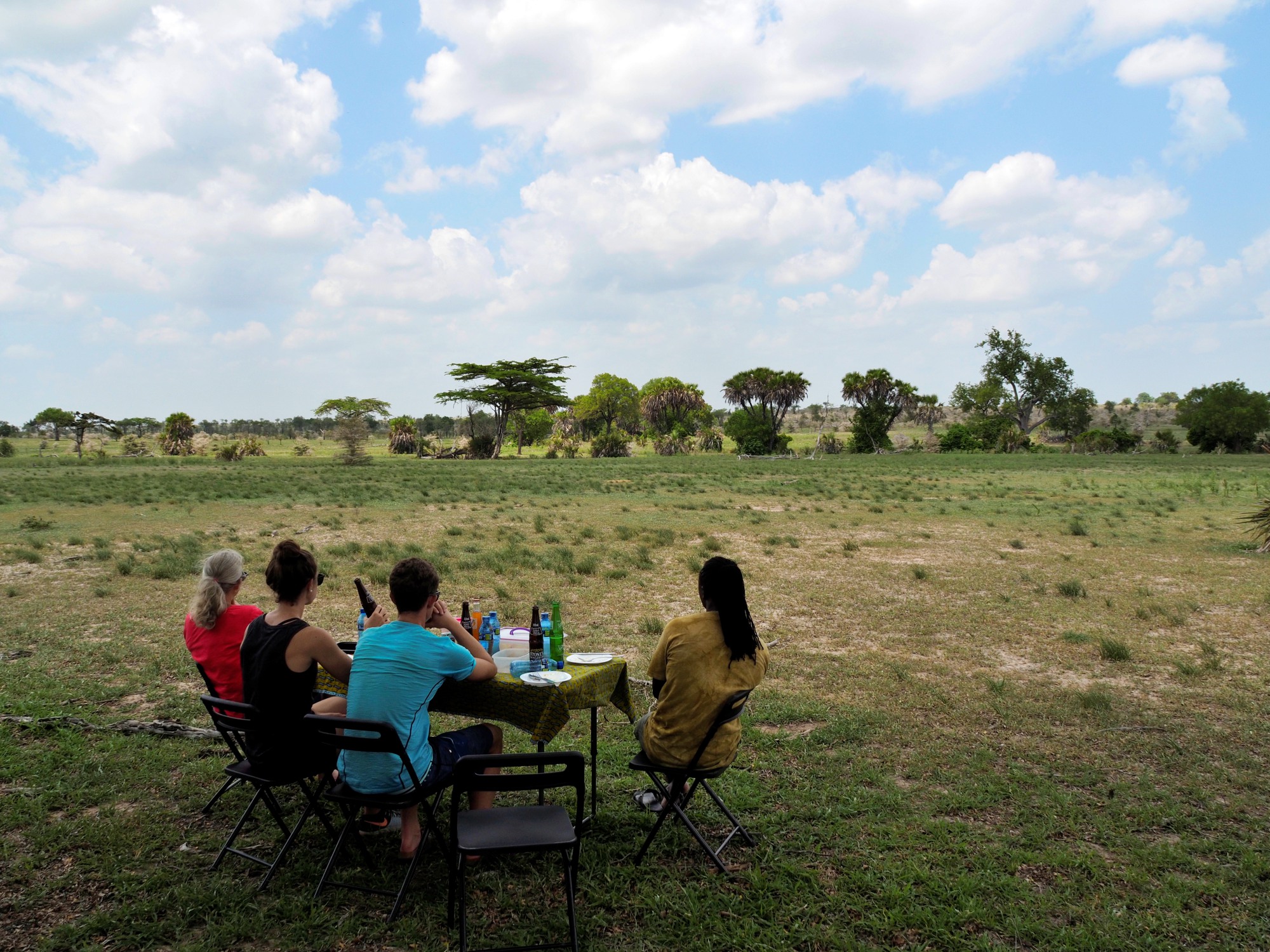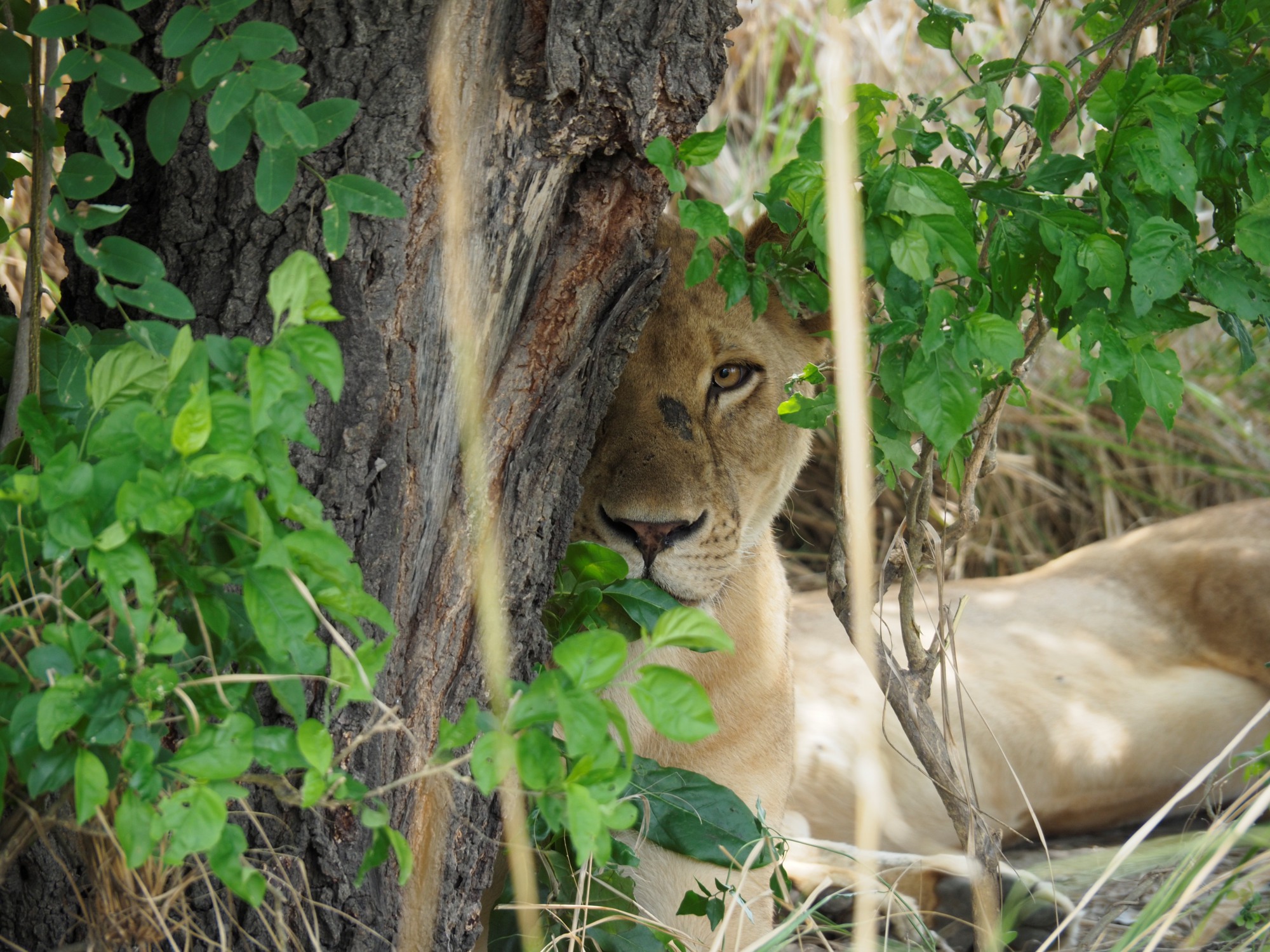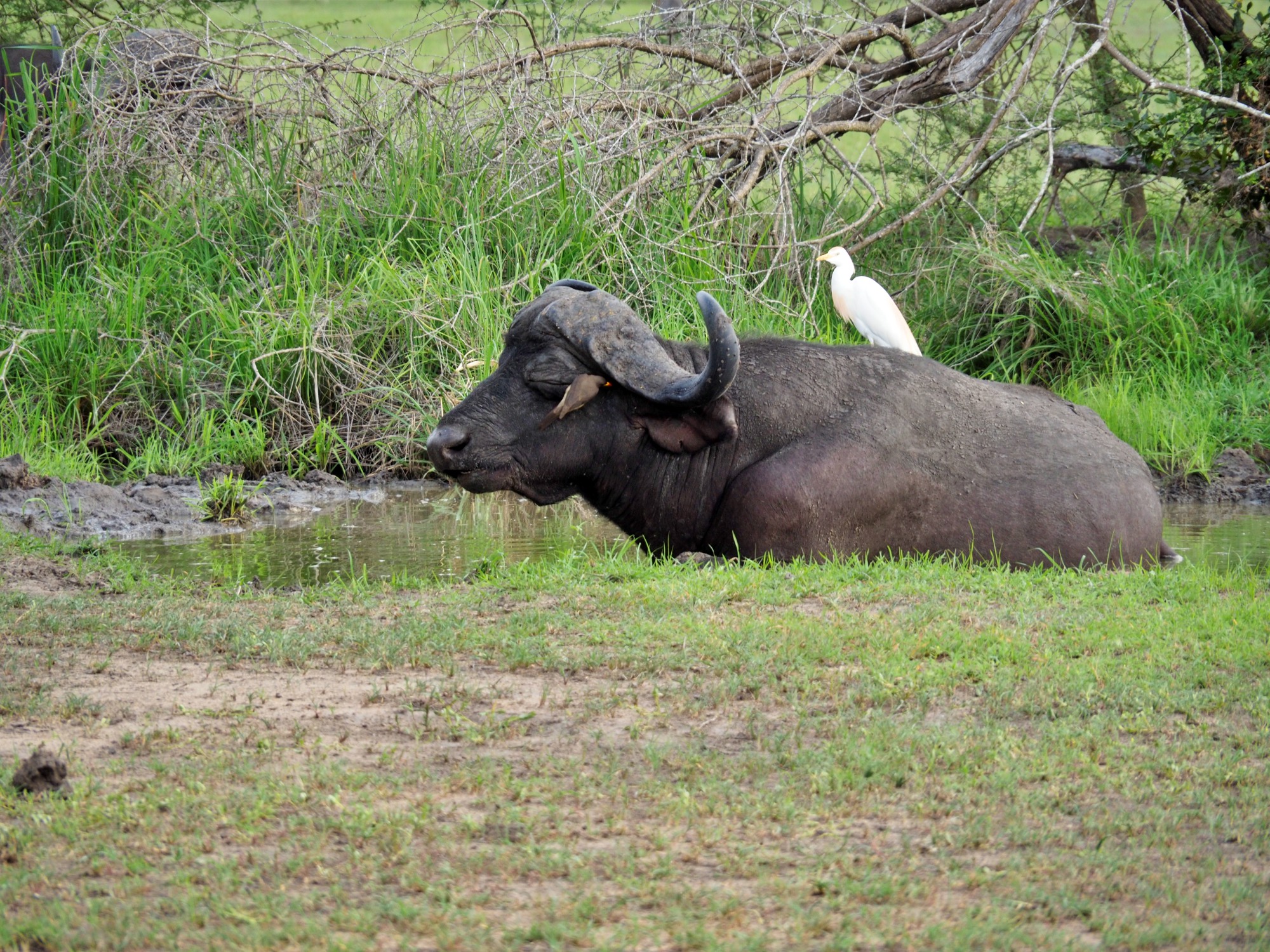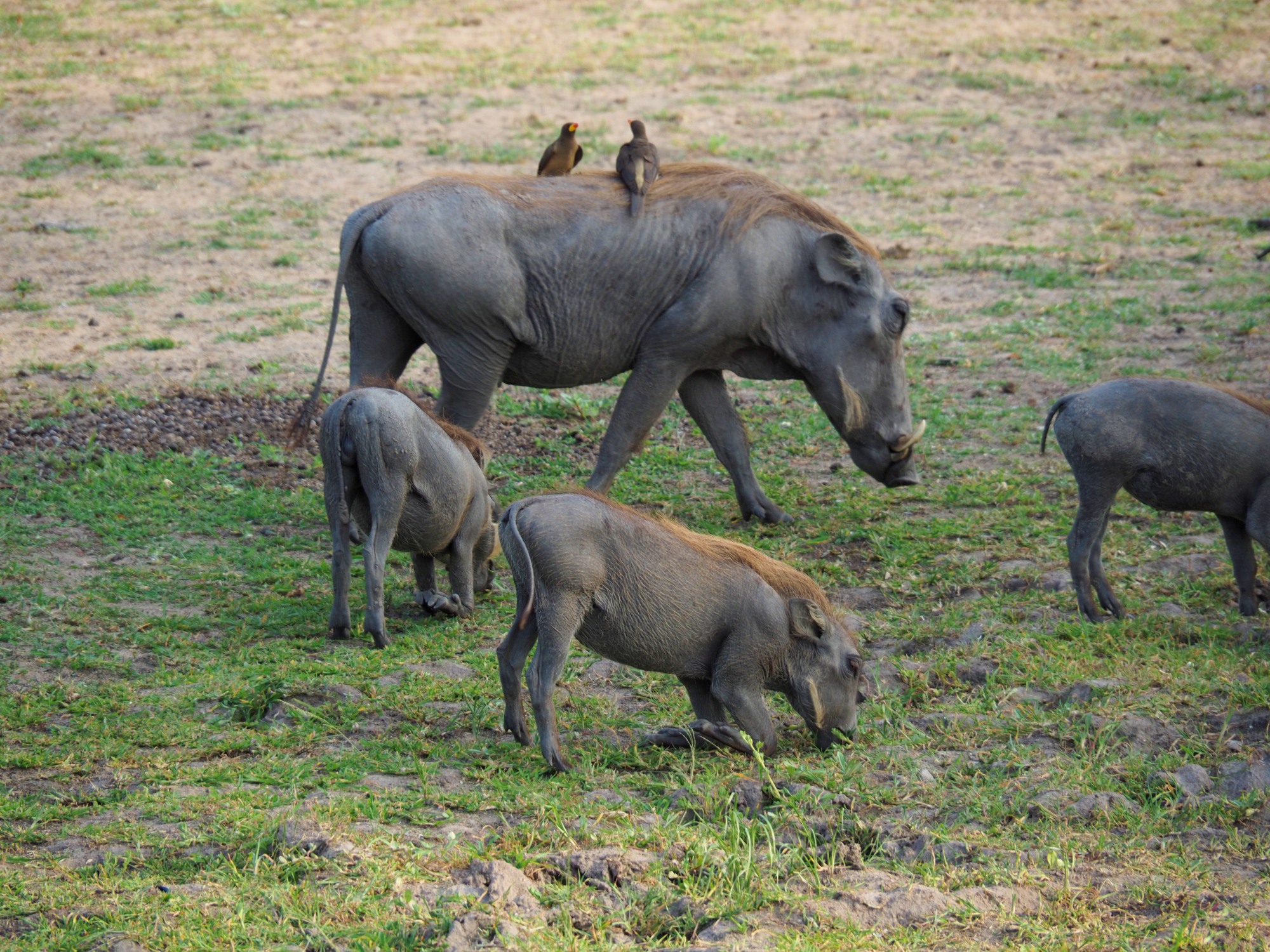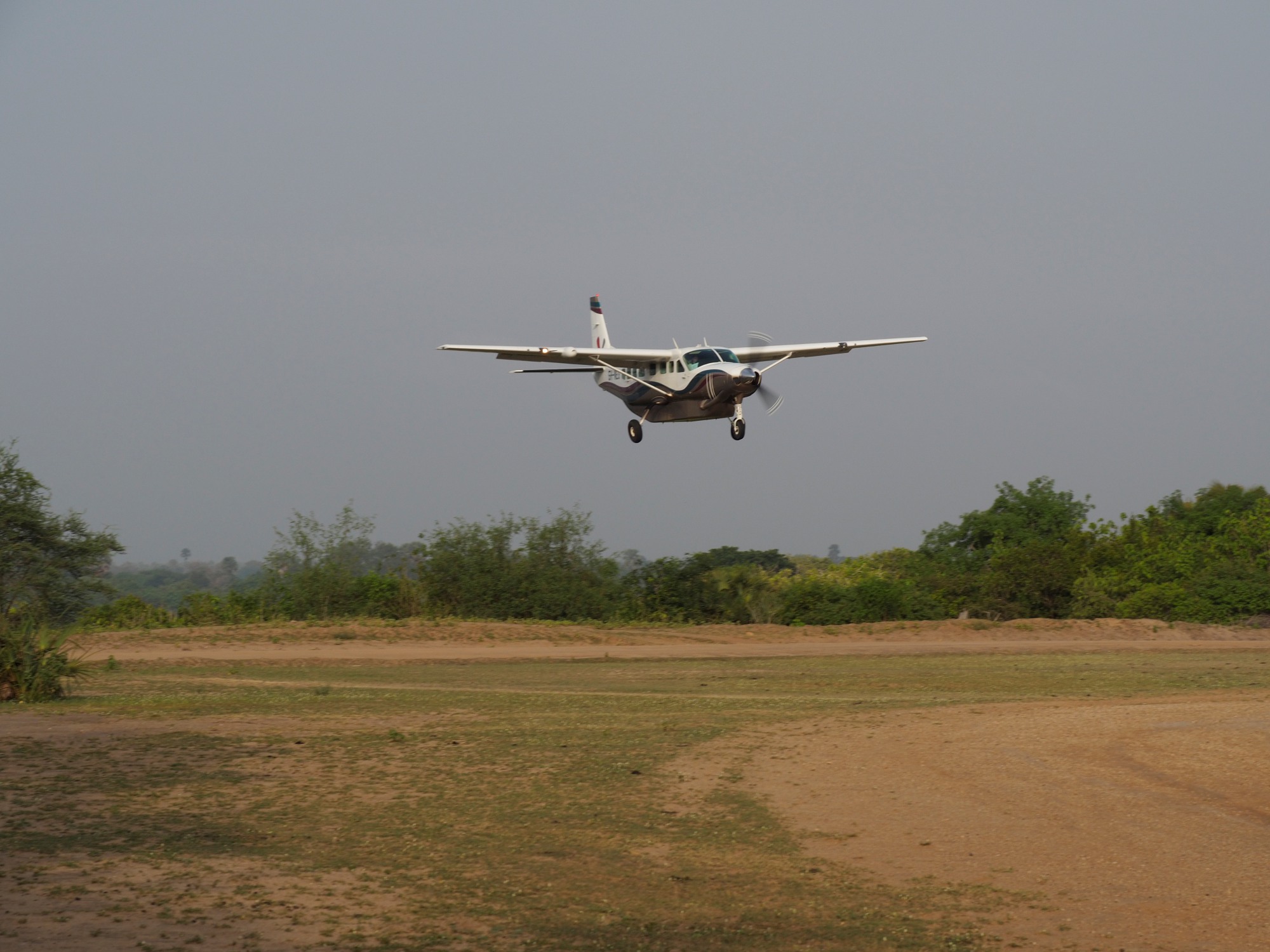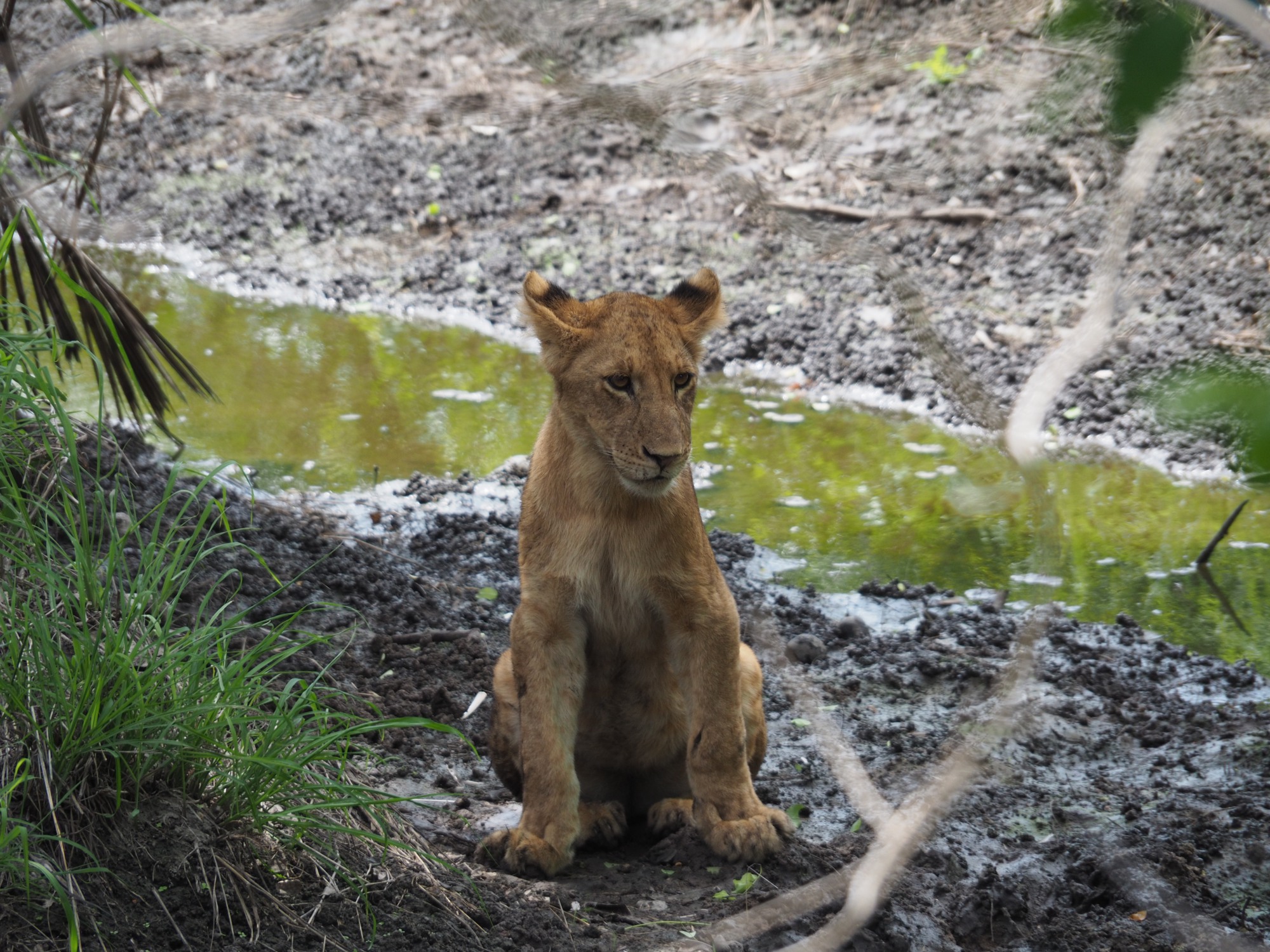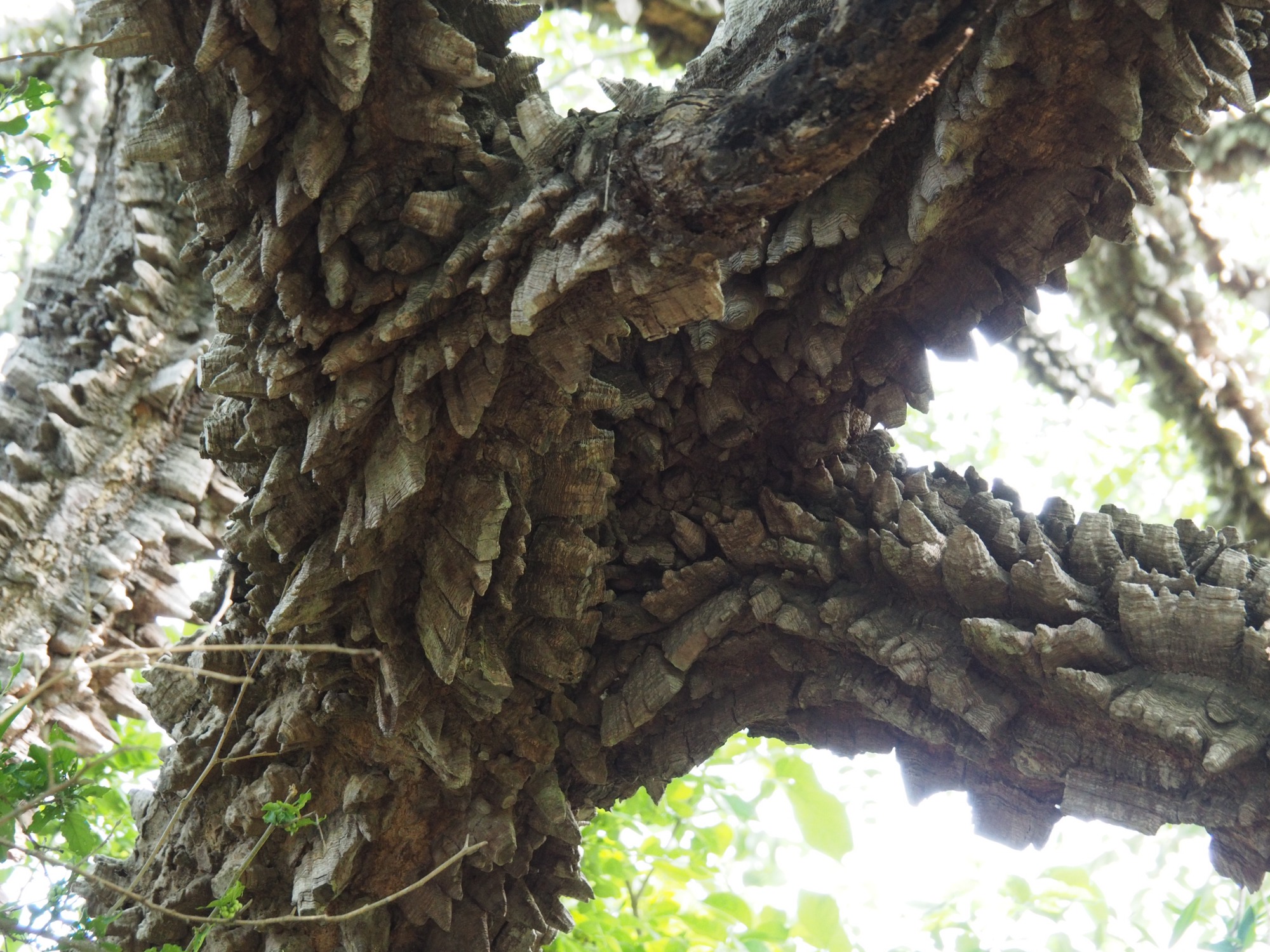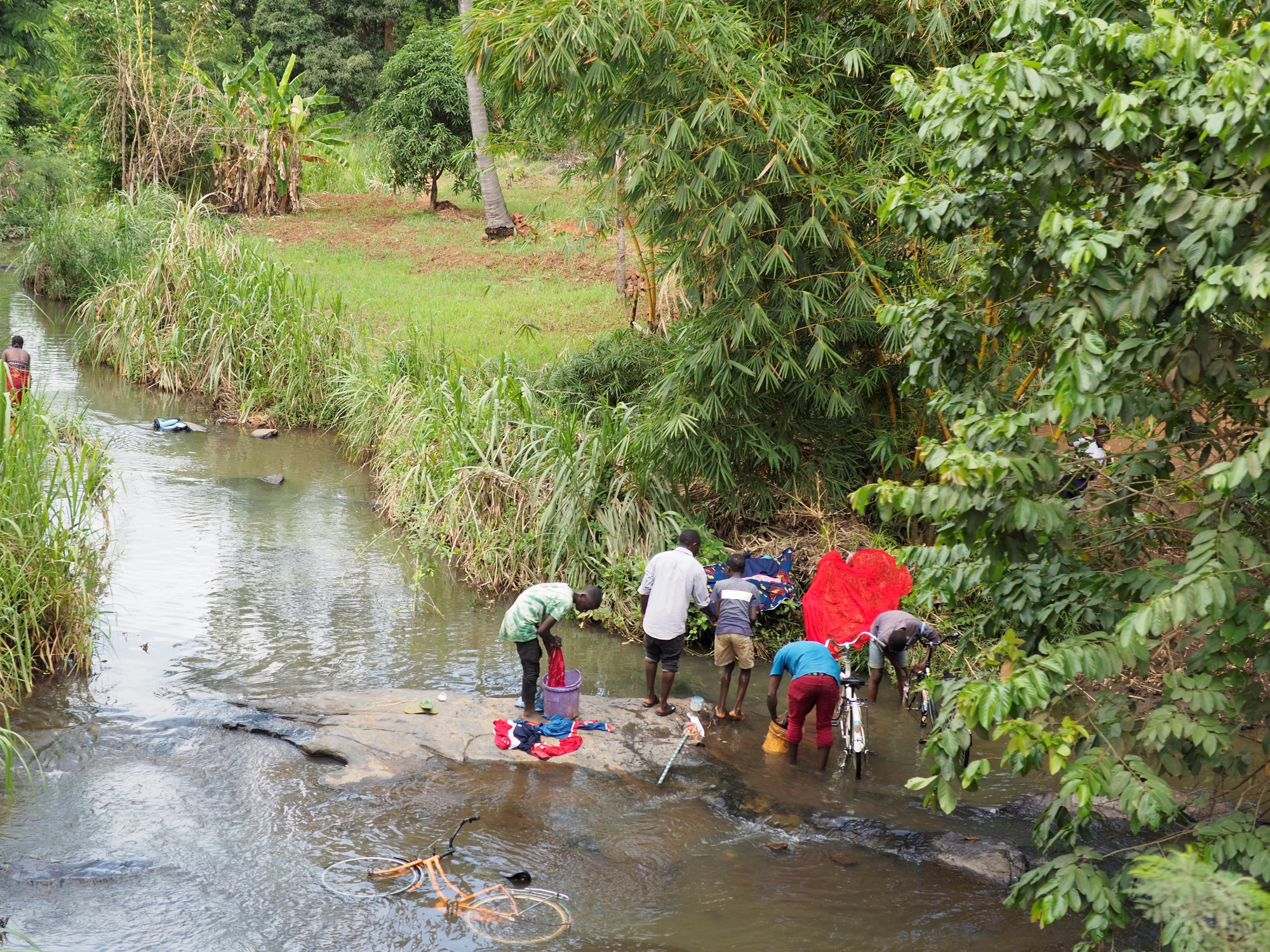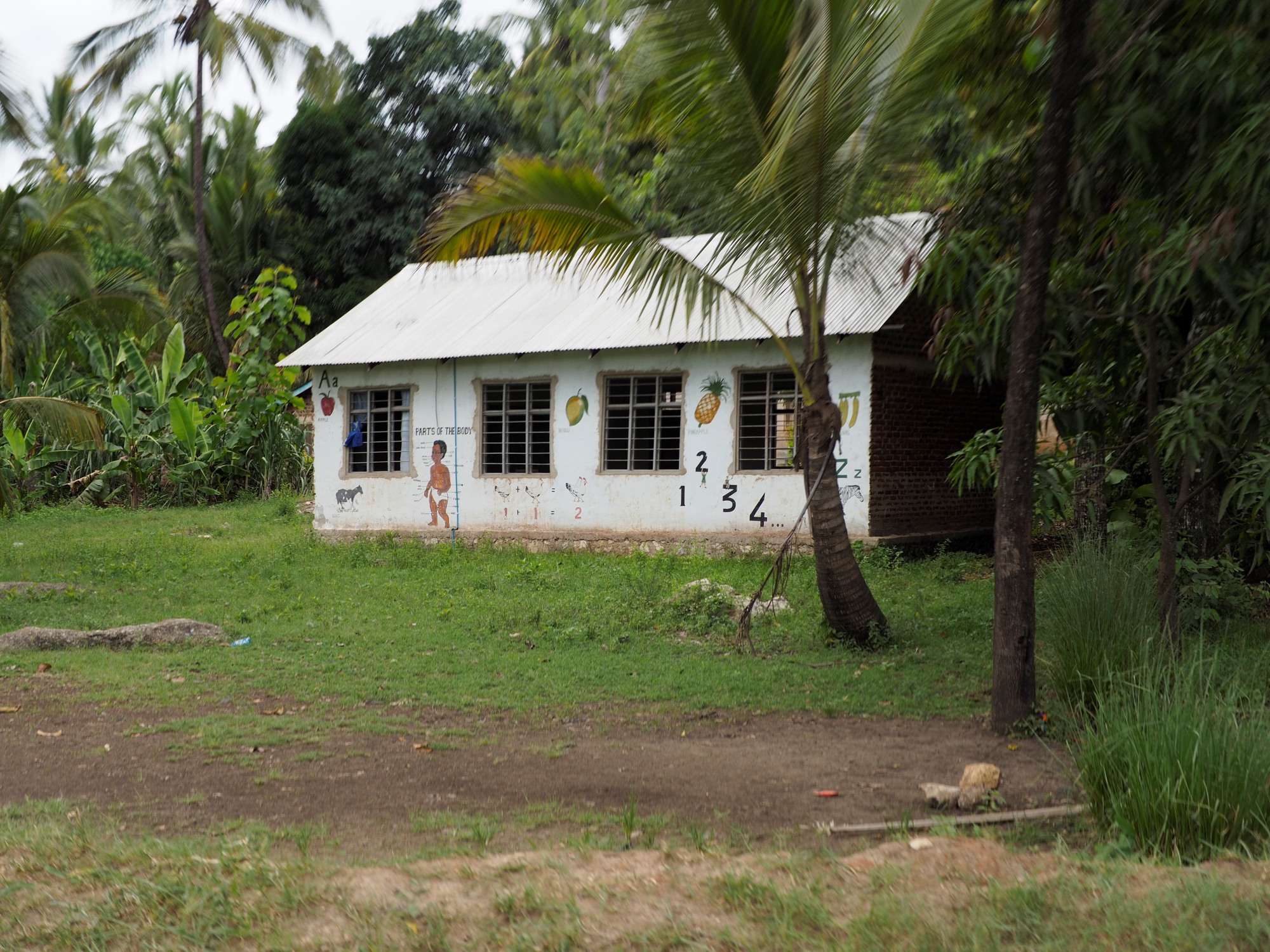 13/01/2019: Last Game Drive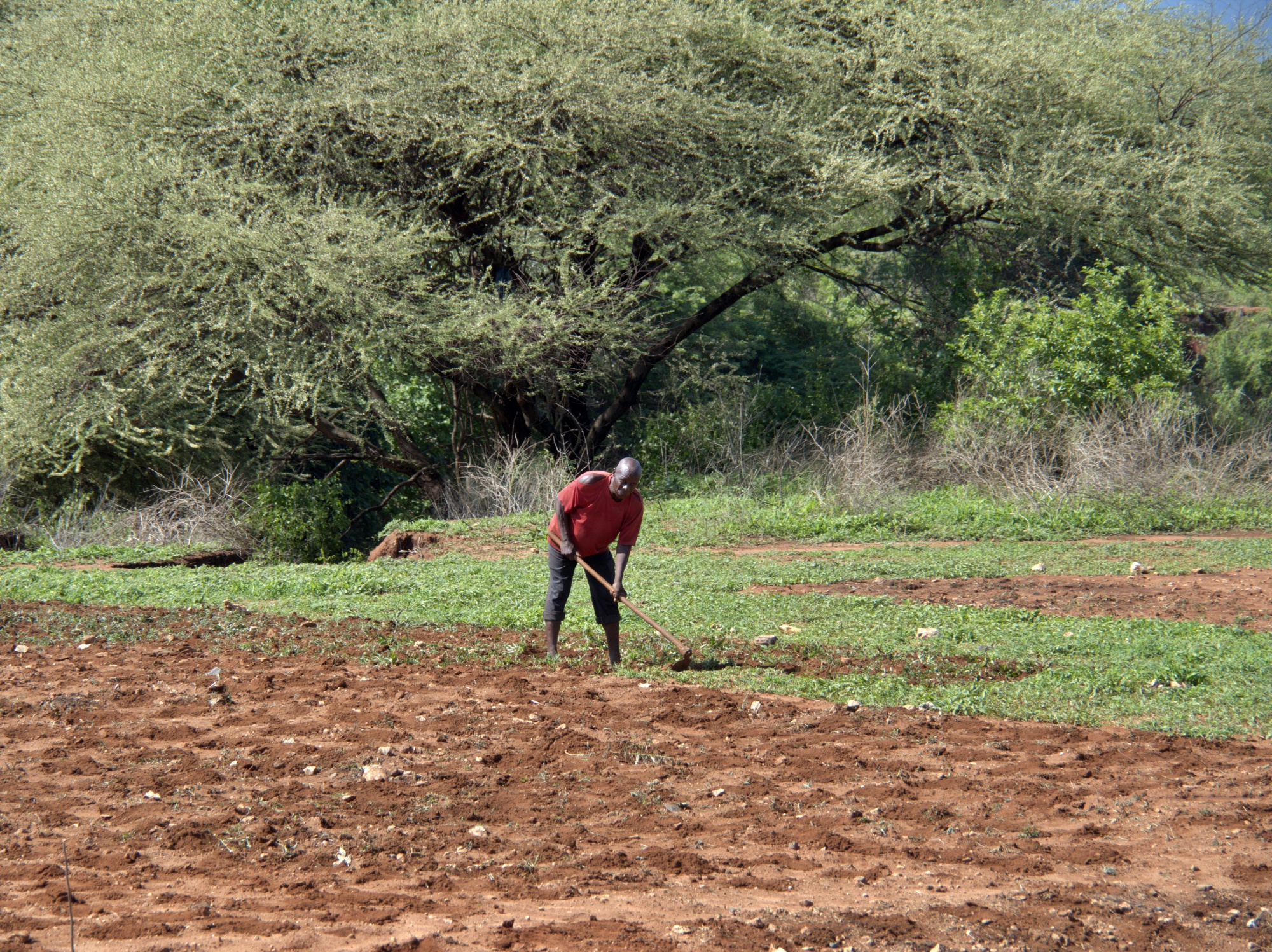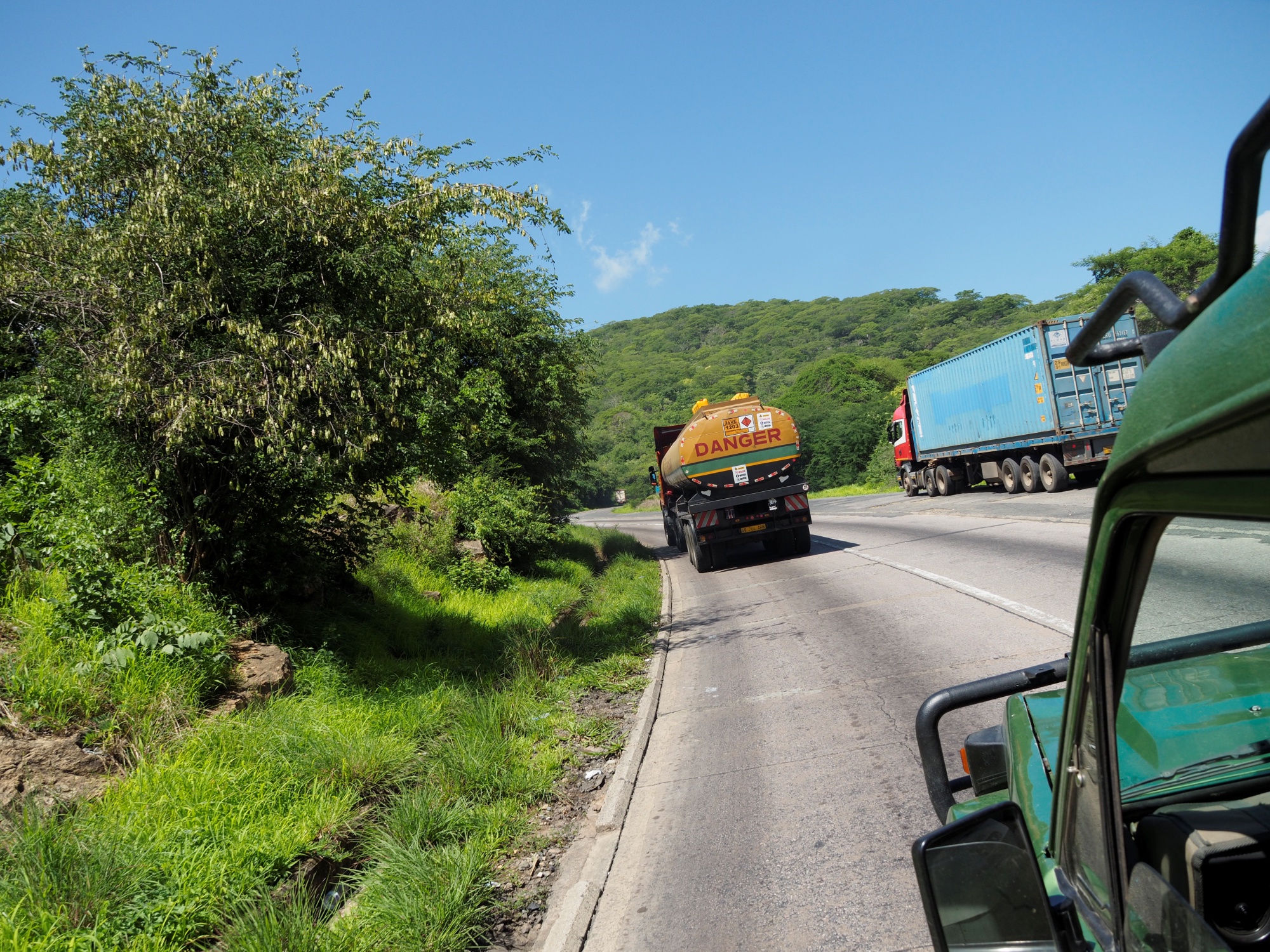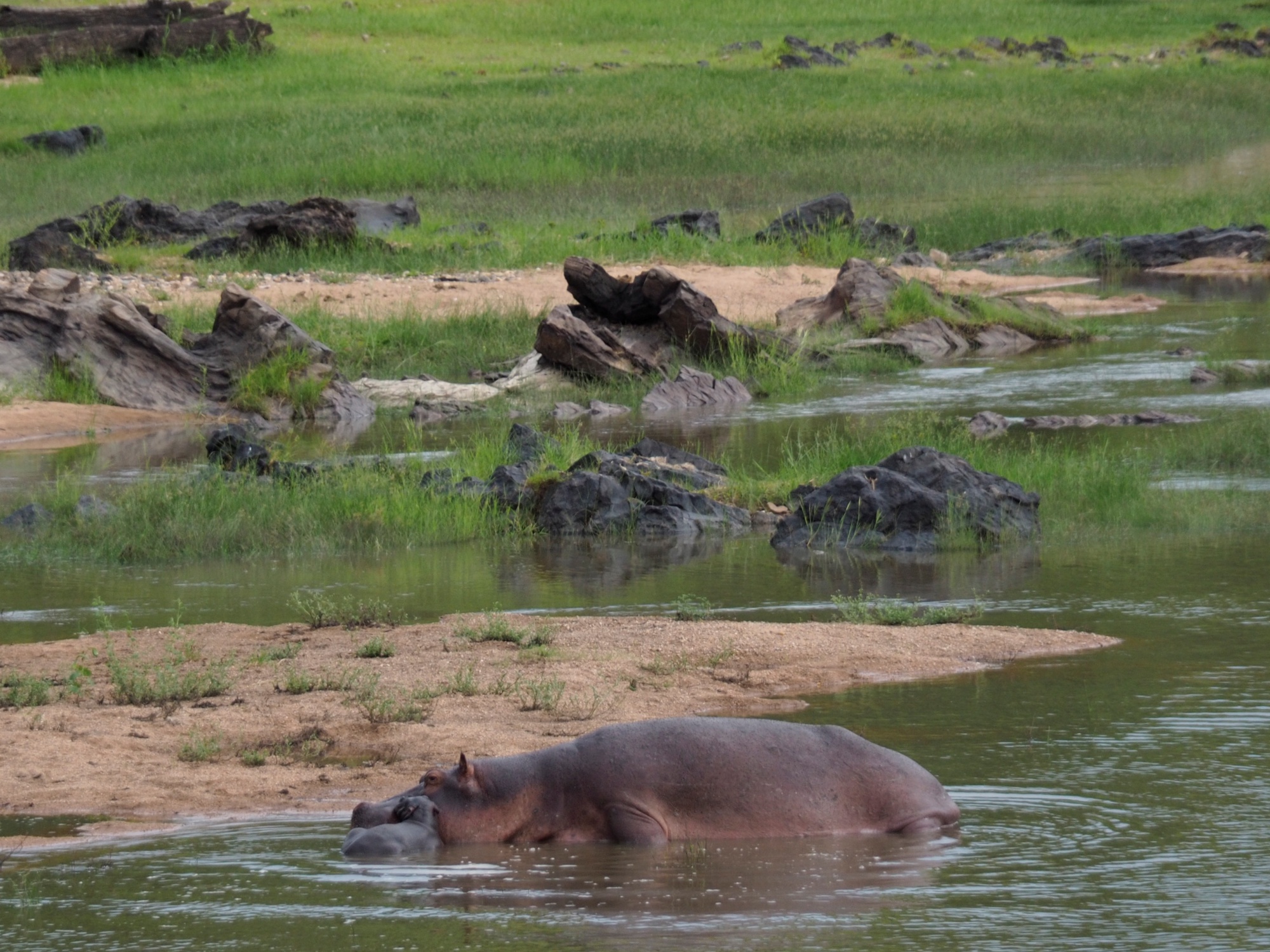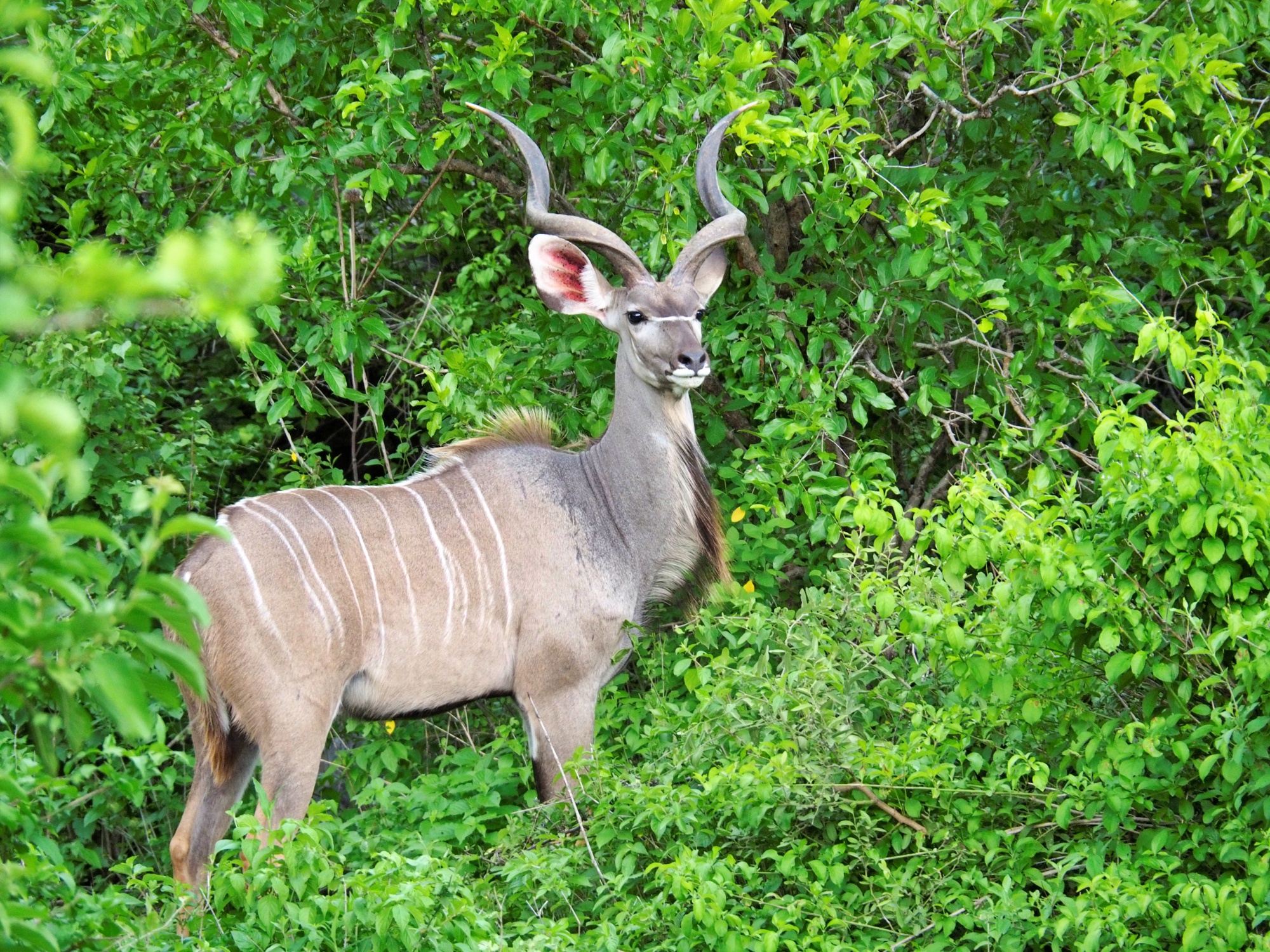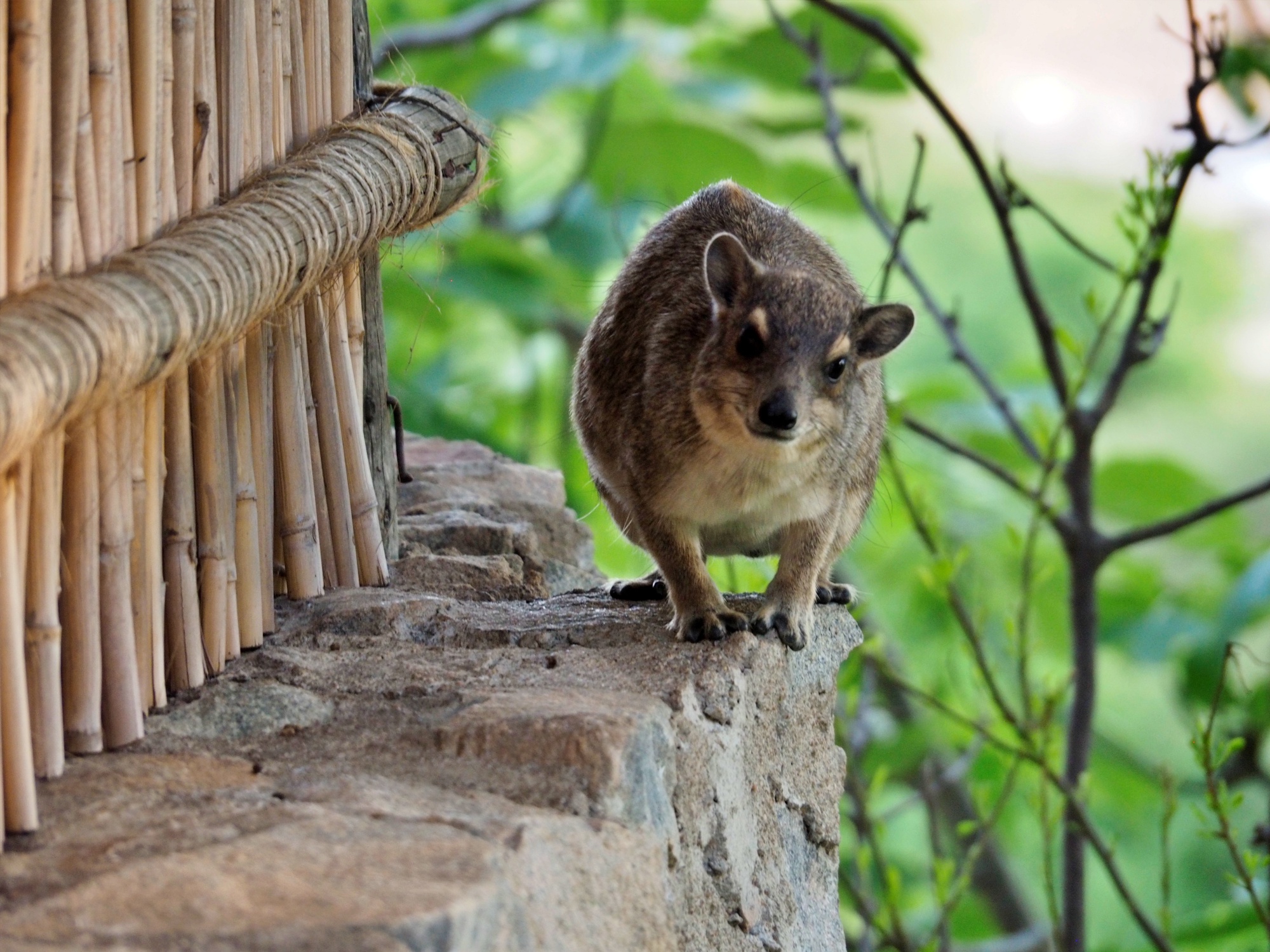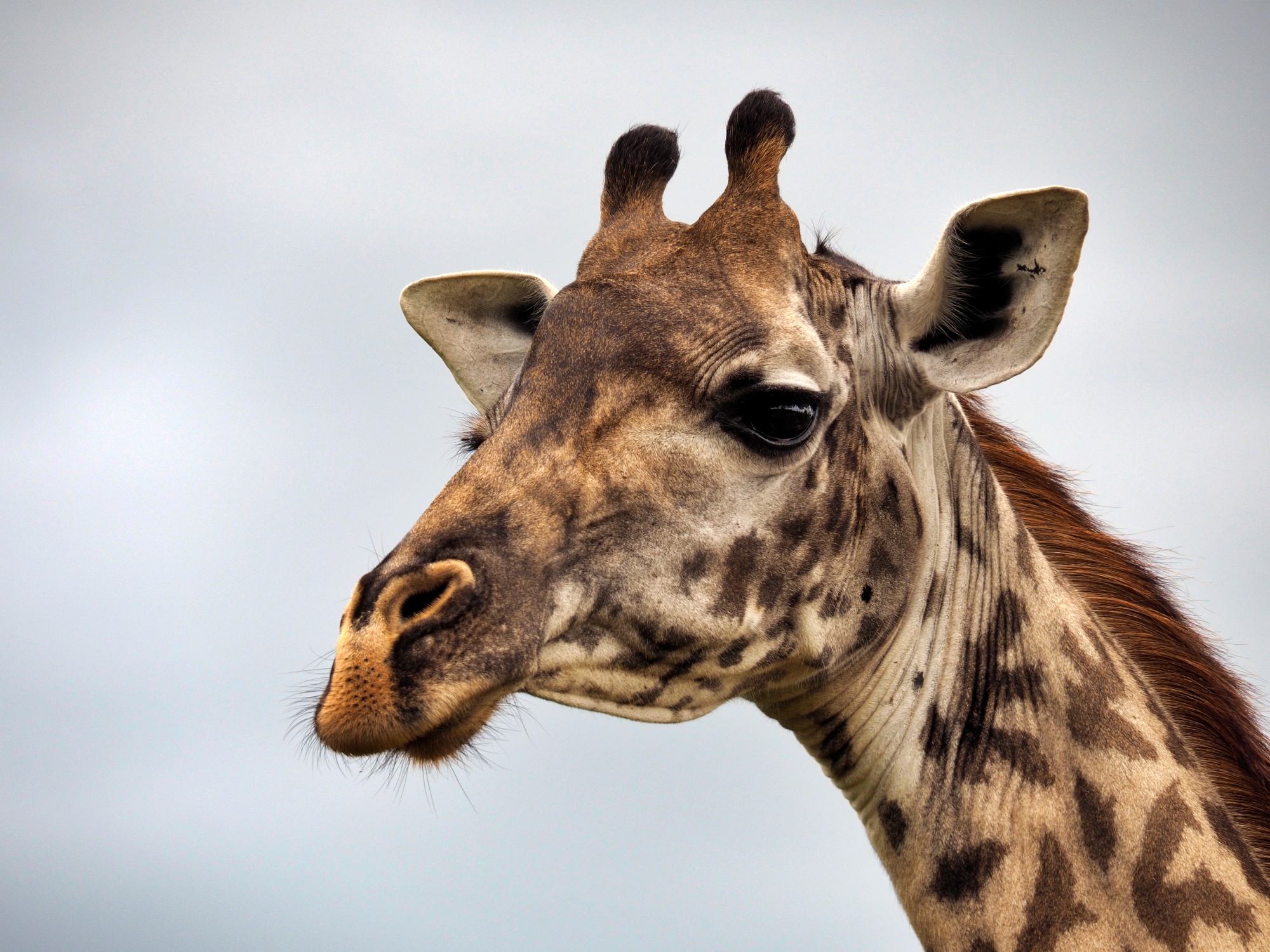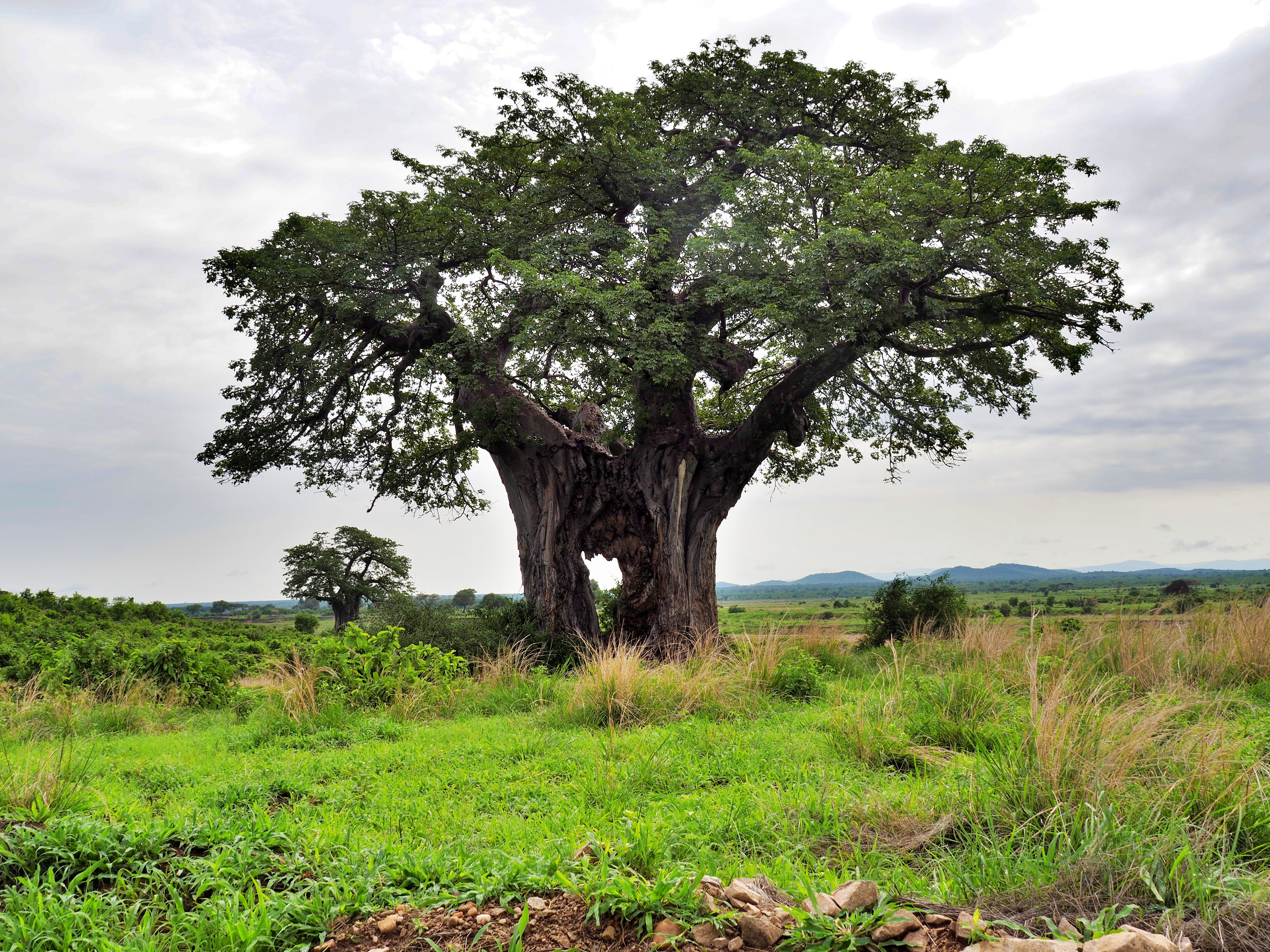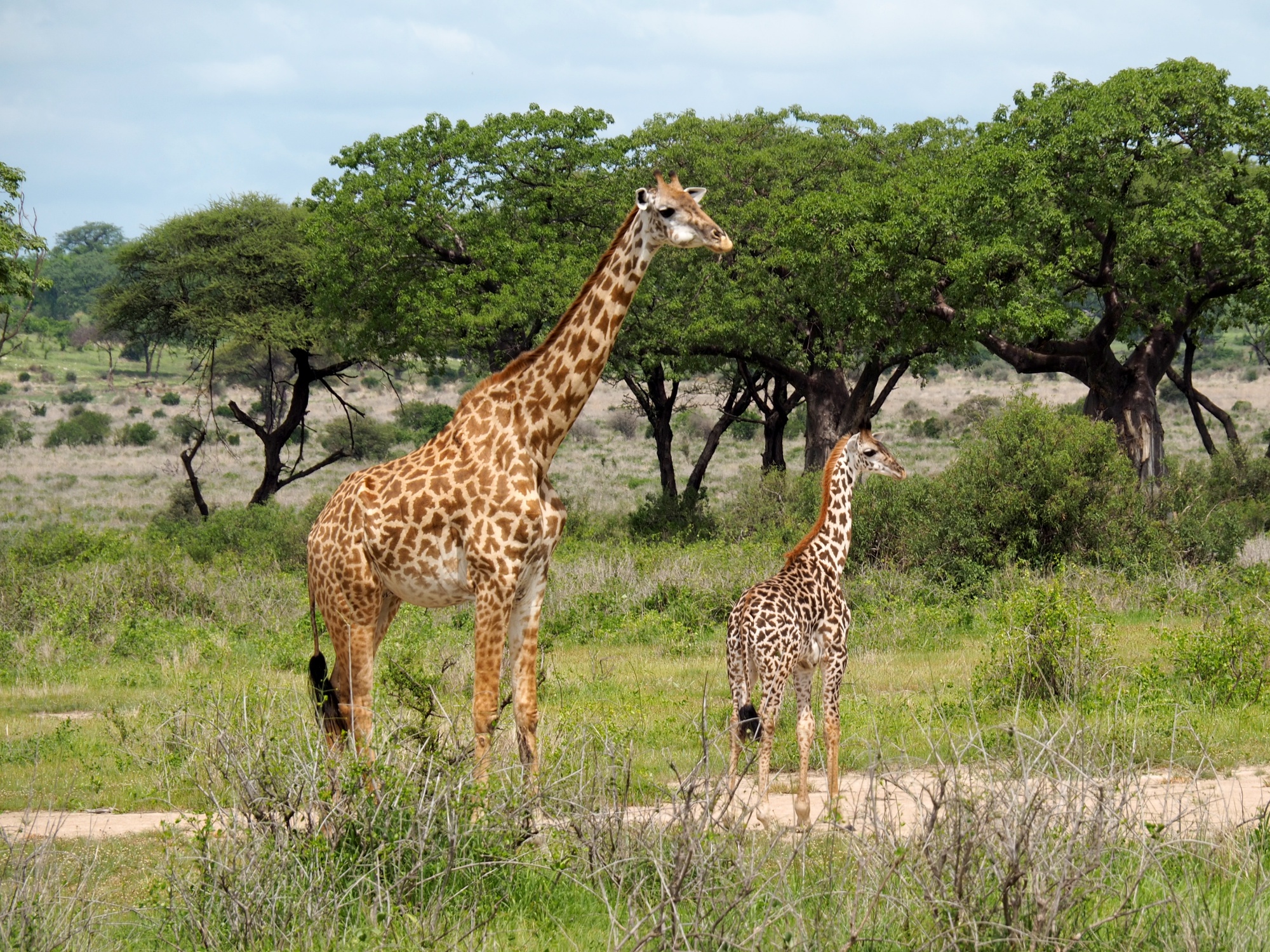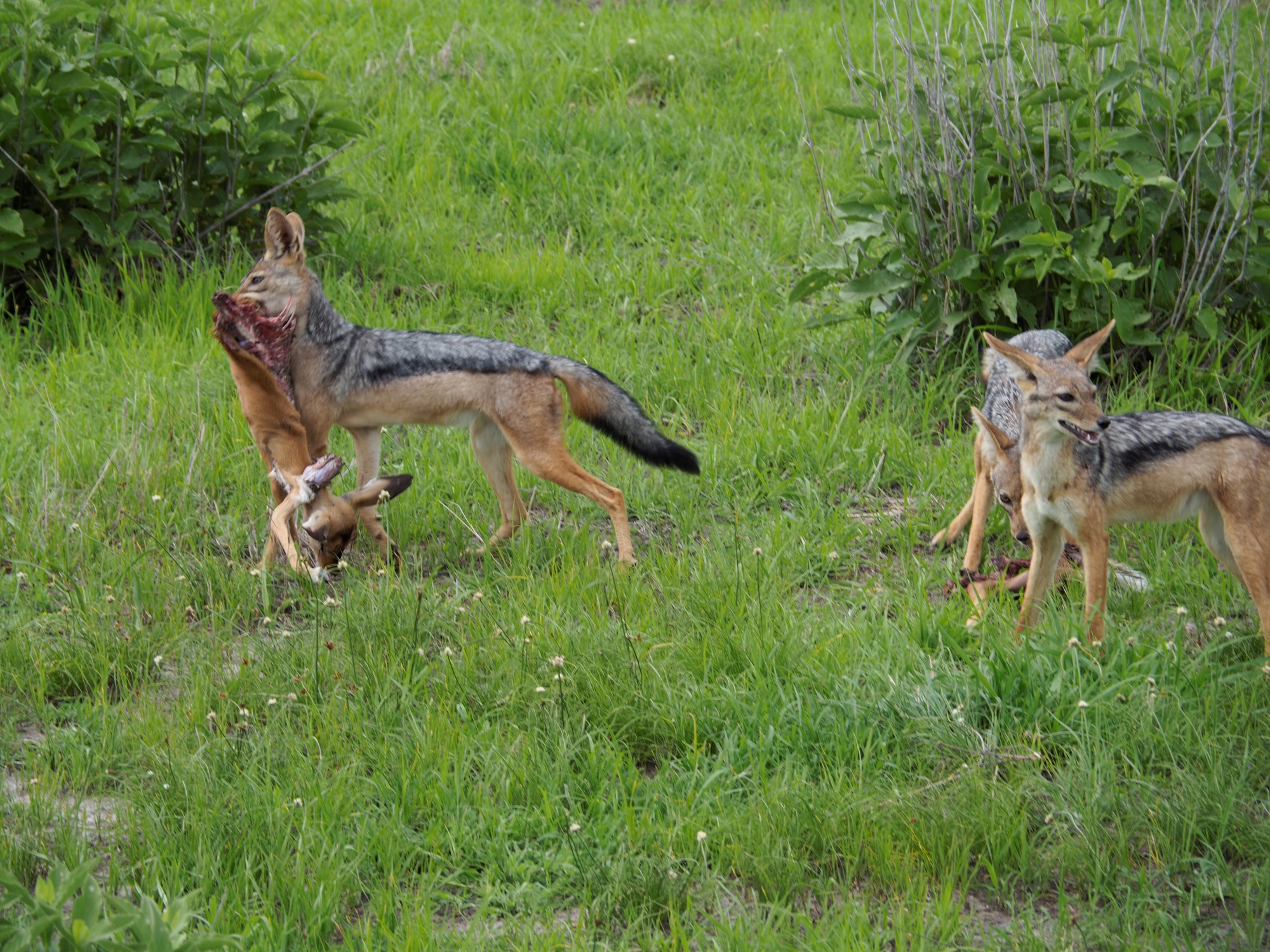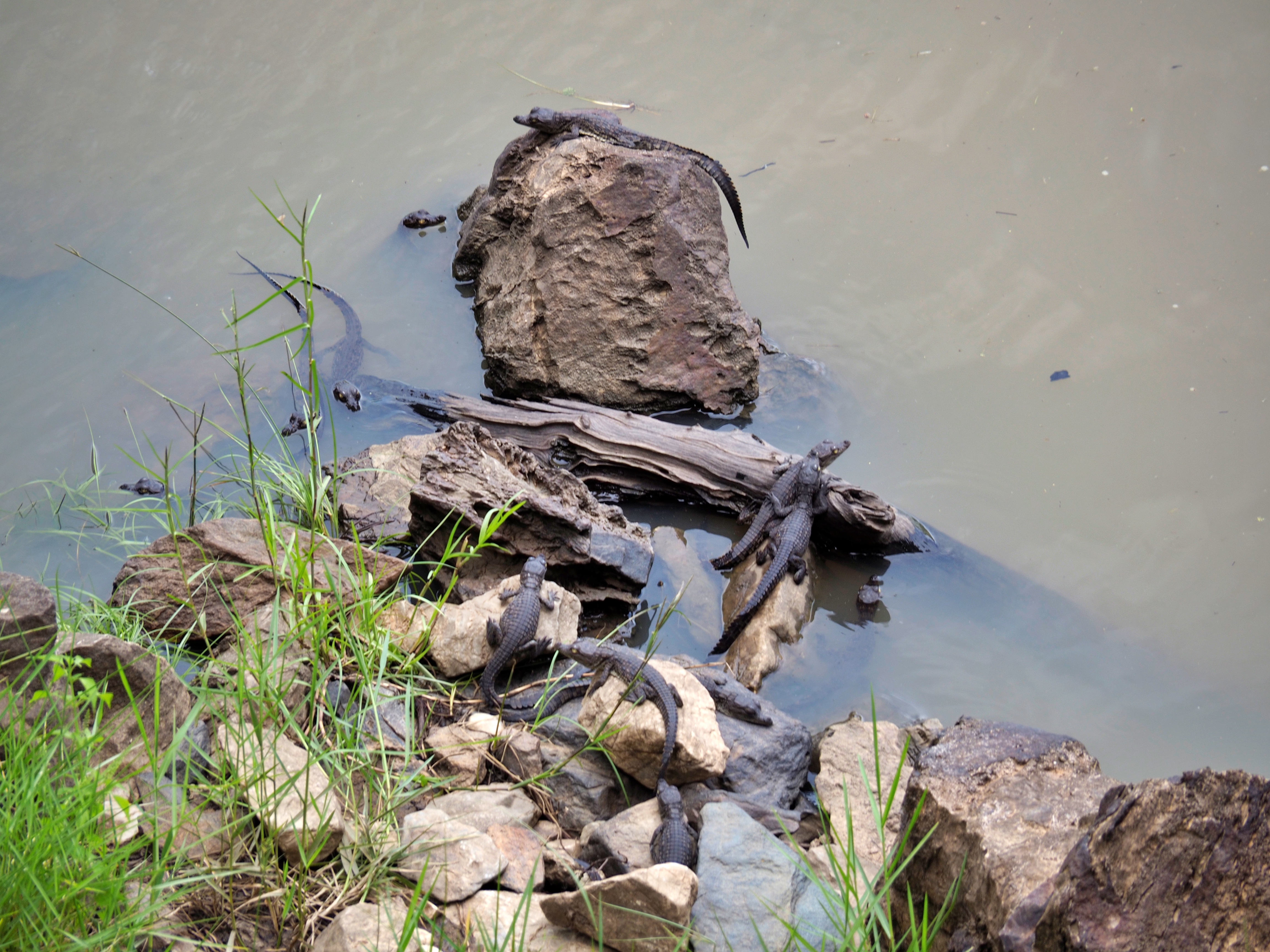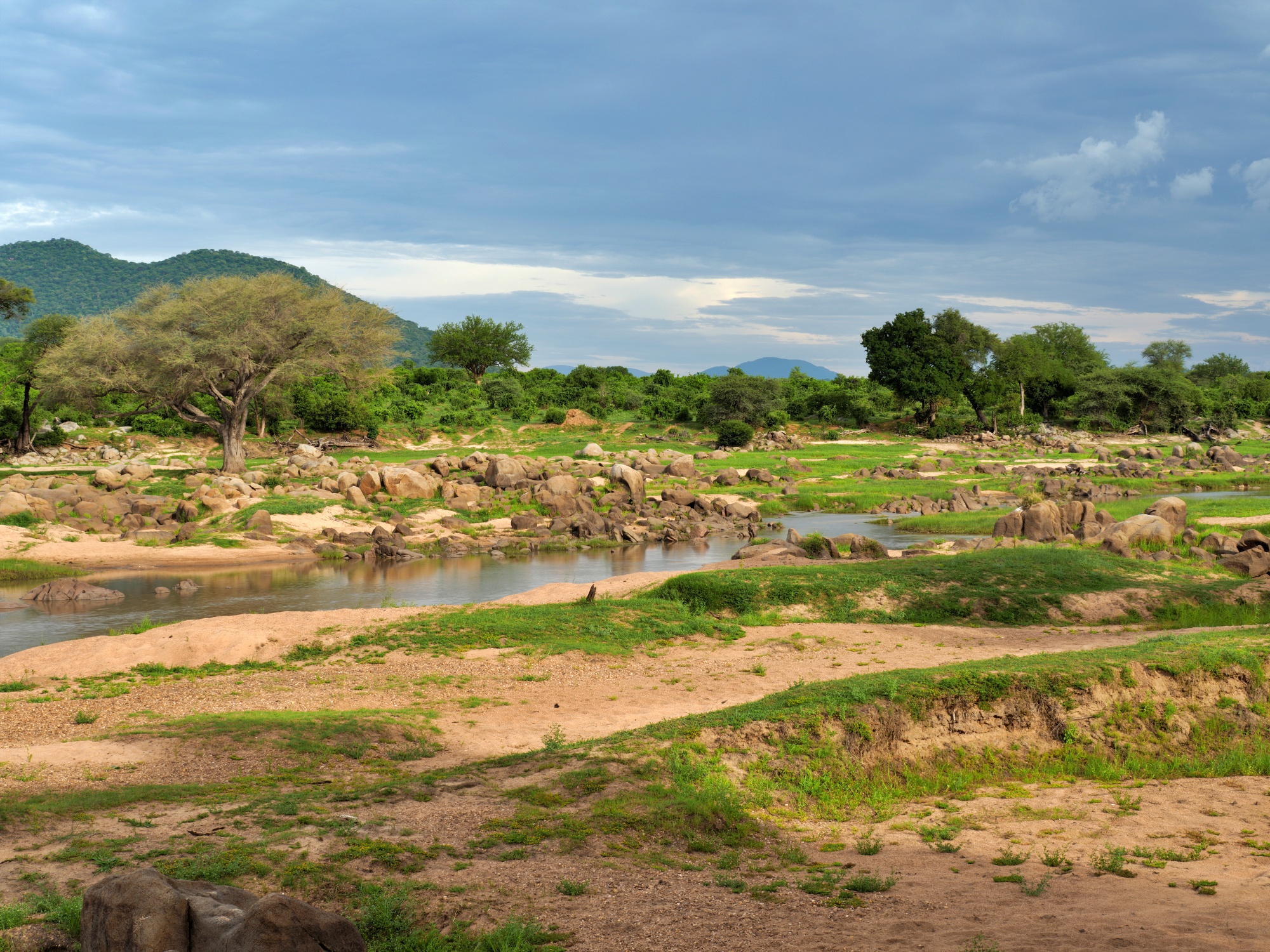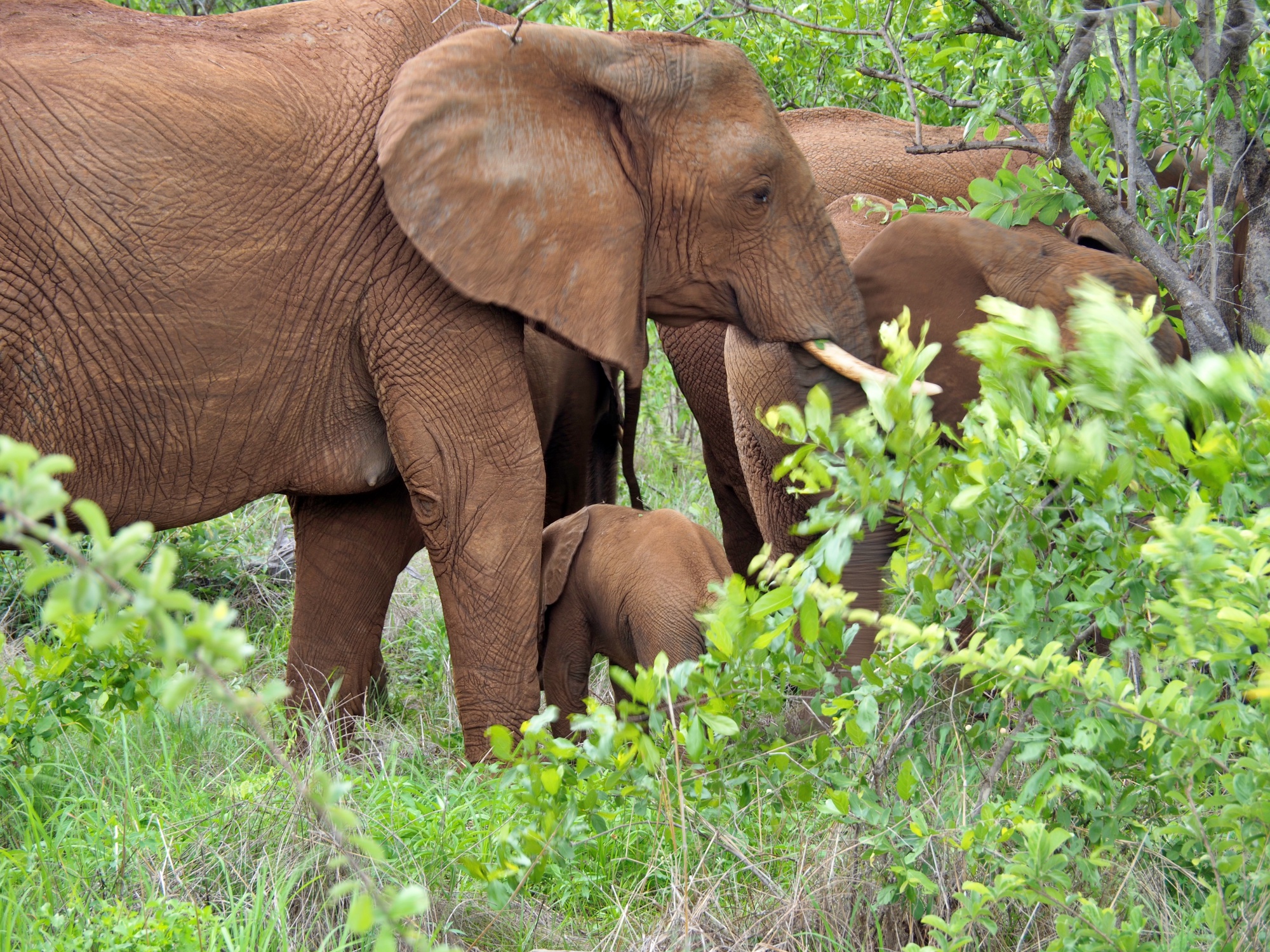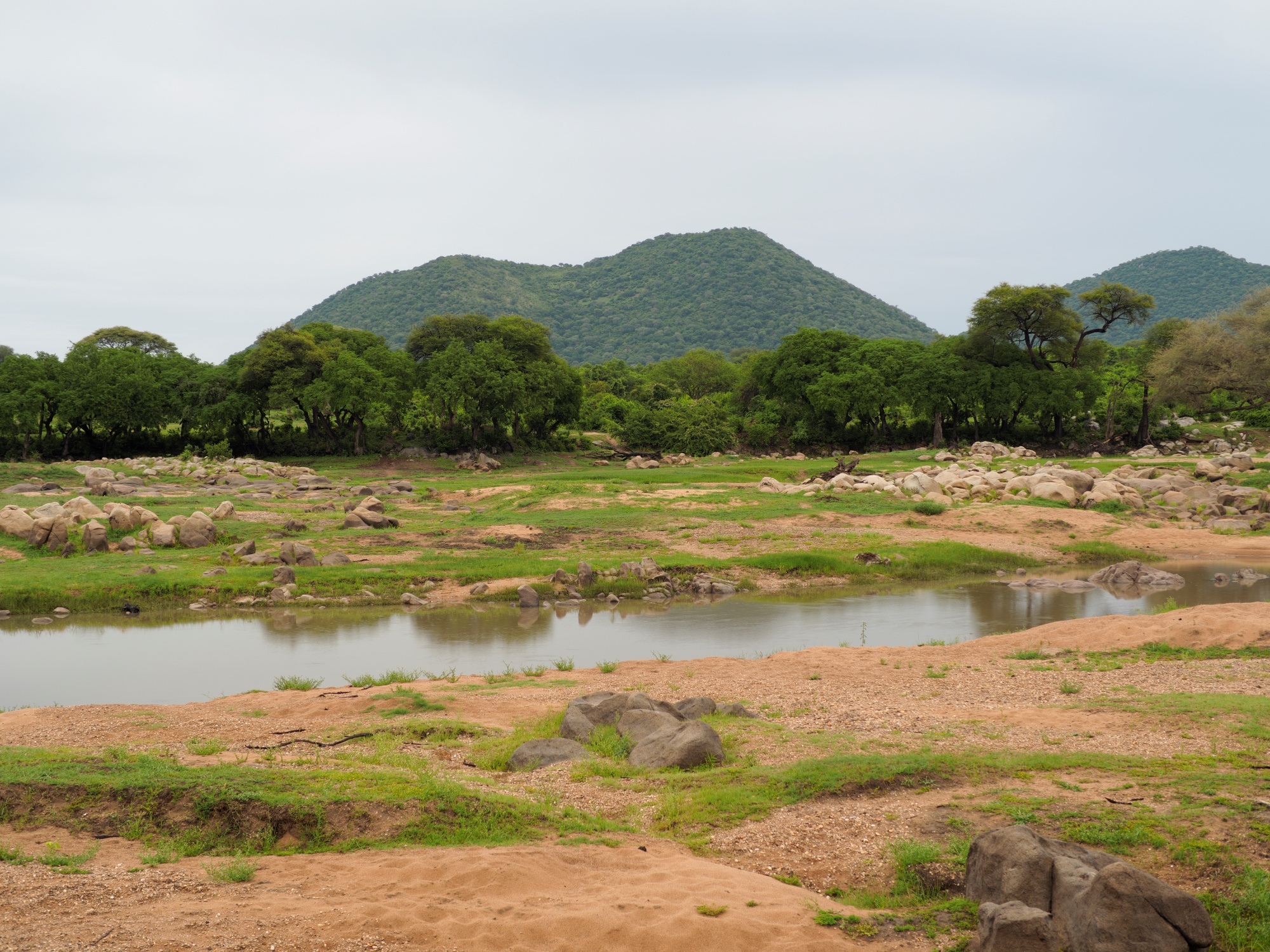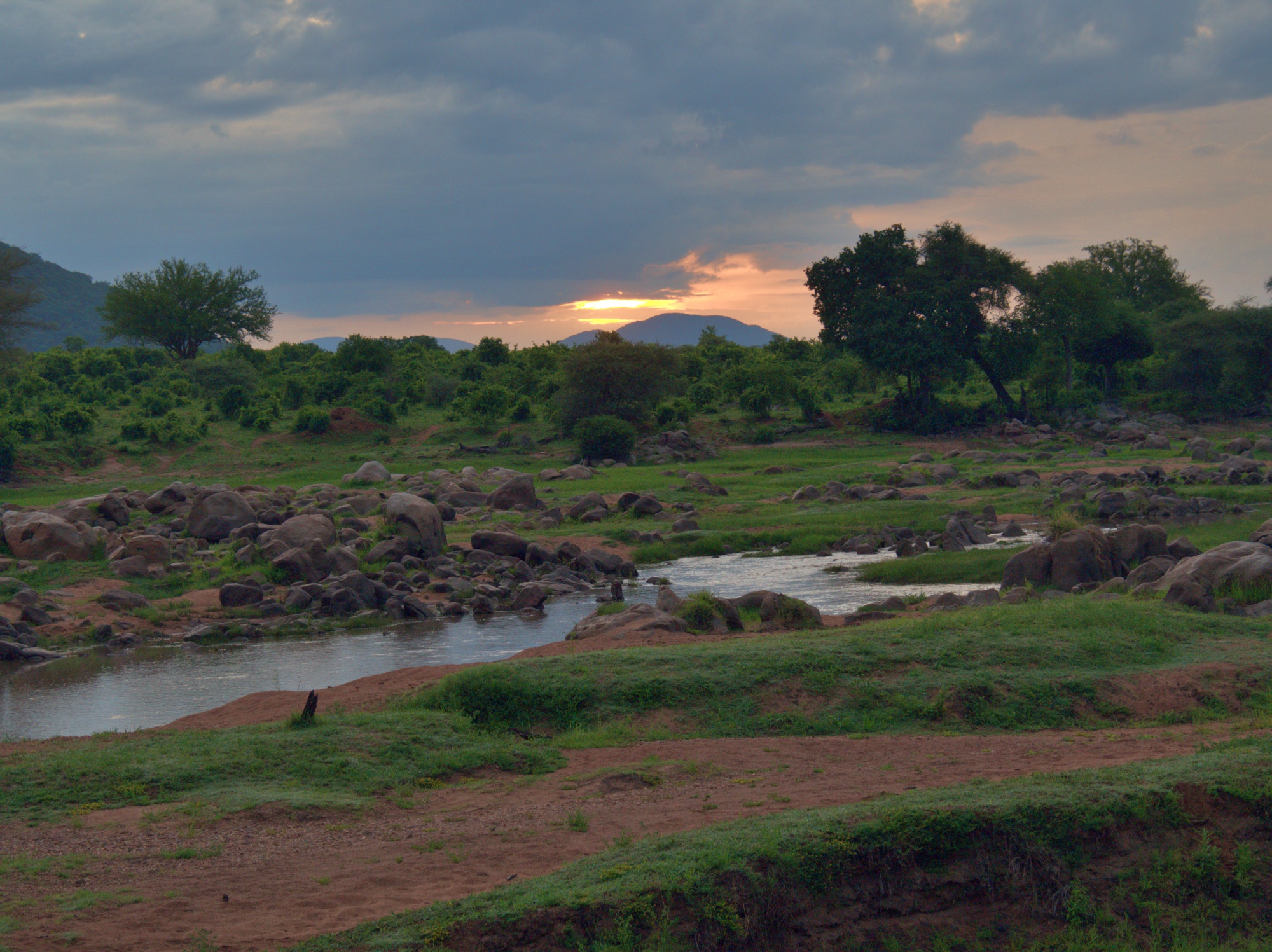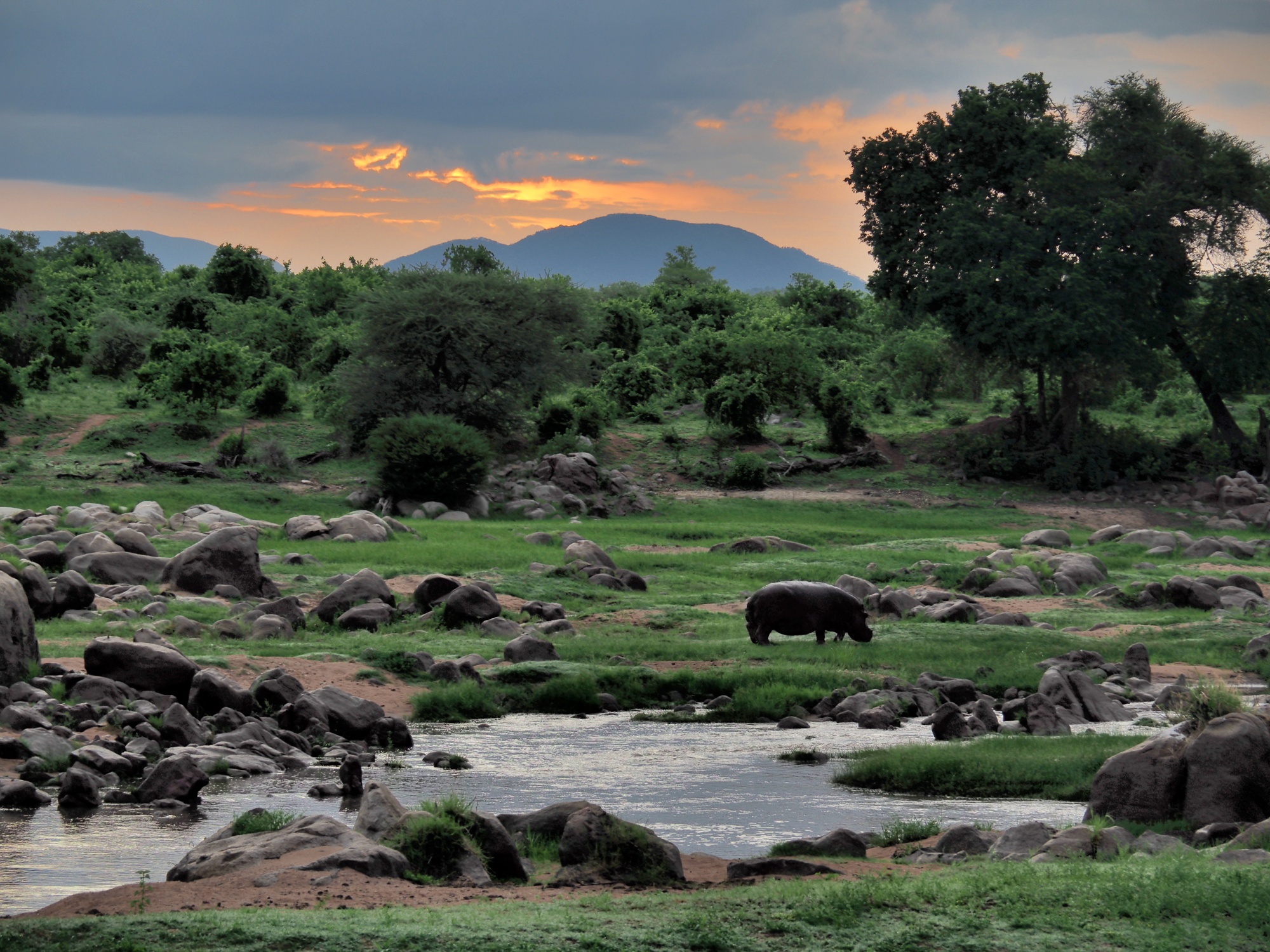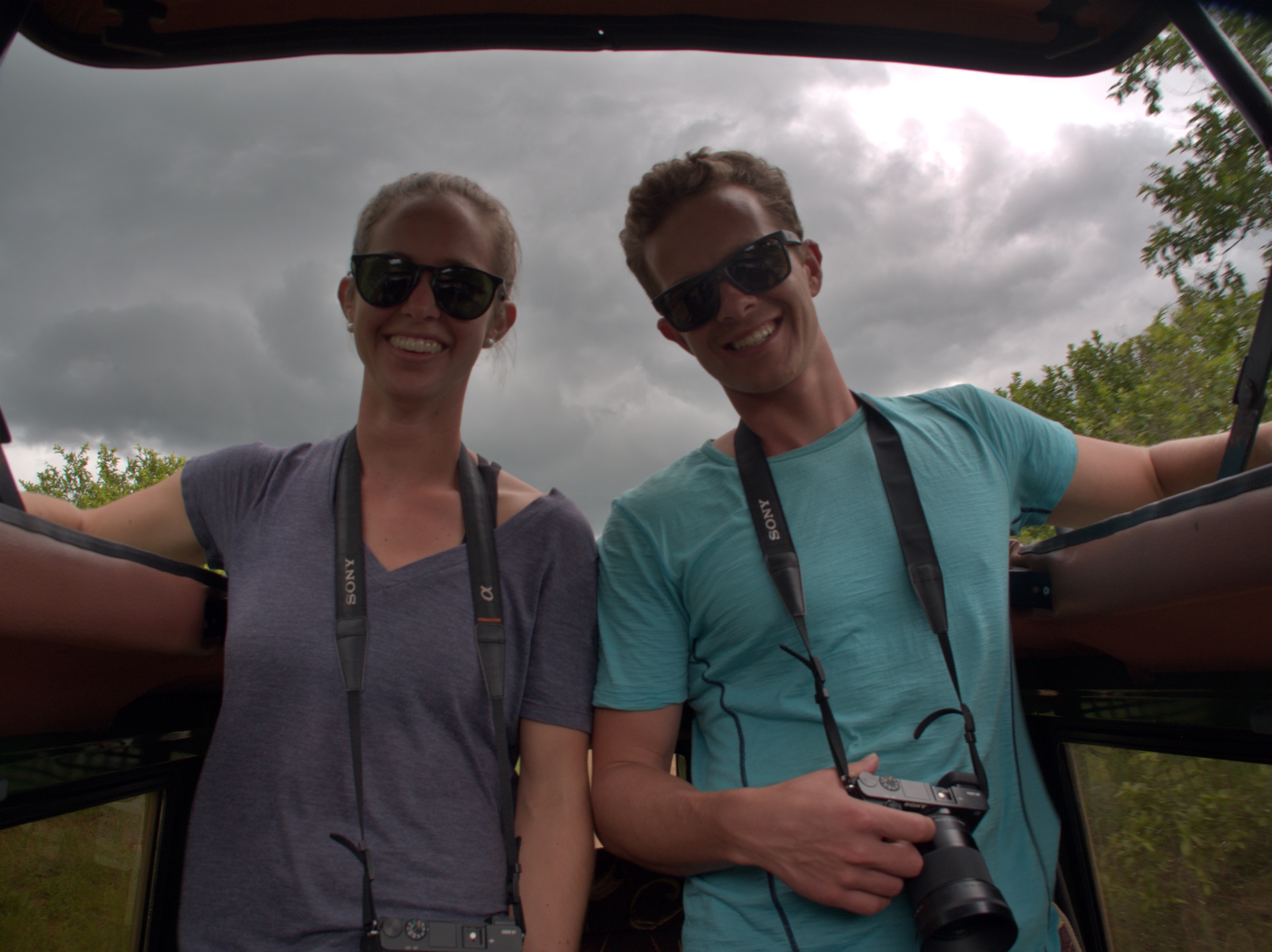 Ken - you don't need all those fancy tractors!
All trucks went at about 10km/hr on this steep road. The blue truck was passing the gas truck by driving on the opposite shoulder!
Another winning Scrabble word - the Rock Hyrax
We watched this guy chew his cud. You could see it, like an adams apple, travel all he way down his neck... and then come all the way back up and he would start chewing again.
Elephants caused the hole in this baobab
The Jackals chased off the vultures to snag this kill
View off our balcony at the Ruaha River Lodge
The bigger elephants tried to keep this ~1 week old hidden
View off our balcony at the Ruaha River Lodge
View off the balcony at the Ruaha River Lodge
View off the balcony at the Ruaha River Lodge