This is just a quick post to check out how to upload  photos and posts on our wordpress site.
We arrived in Nairobi at 10PM local time on monday December 3 after an uneventful 21 hour trip from Calgary via KLM.  We're staying at the Sarova Stanley, a colonial remnant from 1902 that has a very similar feel to the original Fairmont hotels in Canada.
Today is overcast with occasional showers. Knowing that we'll hit the jetlag wall sometime, we planned an easy day and are just going to the Maasai  Market, a snake exhibit, and the National Museum.
We had an excellent buffet breakfast in the Thorntree Cafe this morning.  It included passion fruit, and some of the best pineapple we've ever had. But the highlight was a drink they made by grinding sugar cane, fresh ginger and lemon: amazing.
The museum was ok, but I think it could have been much better with all the cool things that have happened in Kenya: from the discoveries of early man millions of years ago, to the amazing wildlife, to the rise of nationalism and independence from England. The snake farm was not that interesting, although we did see some snakes that LIVE up TREES.  No more tree climbing for me in Kenya.
The Maasai market was annoying, and we should have given it a miss: it was about 200 vendors all selling the same tourist stuff at ridiculous prices.
Here's the overall  plan for the rest of the trip:
We' re in Nairobi for 3 days, and have organized a driver to take us around for two of them. Then we join a safari and go to Amboseli, Masa Mara and Samburu parks.
In the middle of December, we fly to Kilamanjaro airport in Tanazania and meet up with Mark & Kirsten, and Heather. We all go on safari to the Serengeti, Tarangire, Lake Eyasi, Lake Manyara, Lake Ndutu & the Ngorongoro crater.  Then off to Zanzibar and Mafia Islands for diving / kite boarding and beach sitting.  Heather leaves just after New Year's  and the rest of us go on one final safari in Ruaha and Selous game reserves in southern Tanzania.  For Sarah and I,  it will be 6 weeks of travel,  and we're really looking forward to it. Click here for a map of where we're going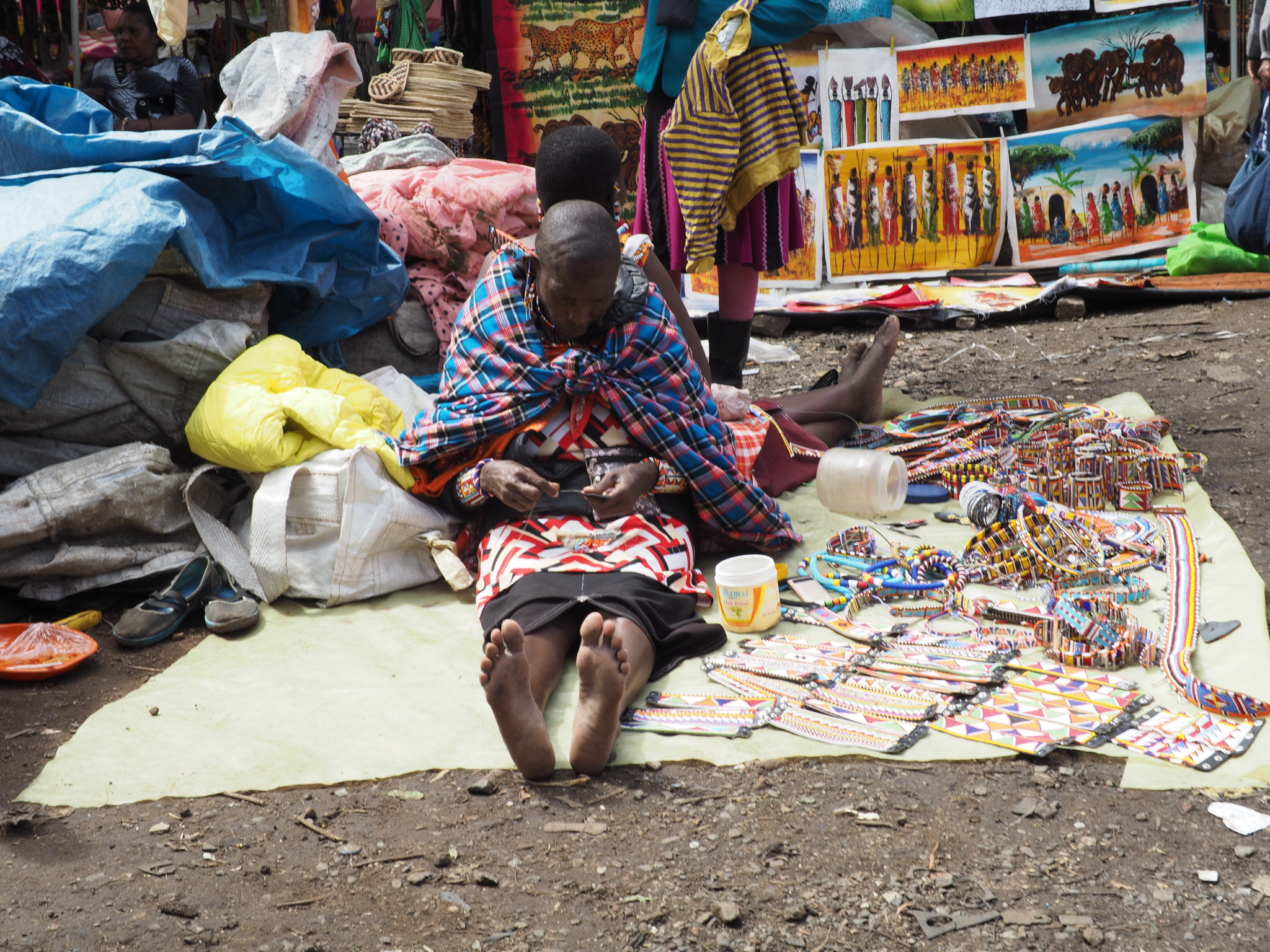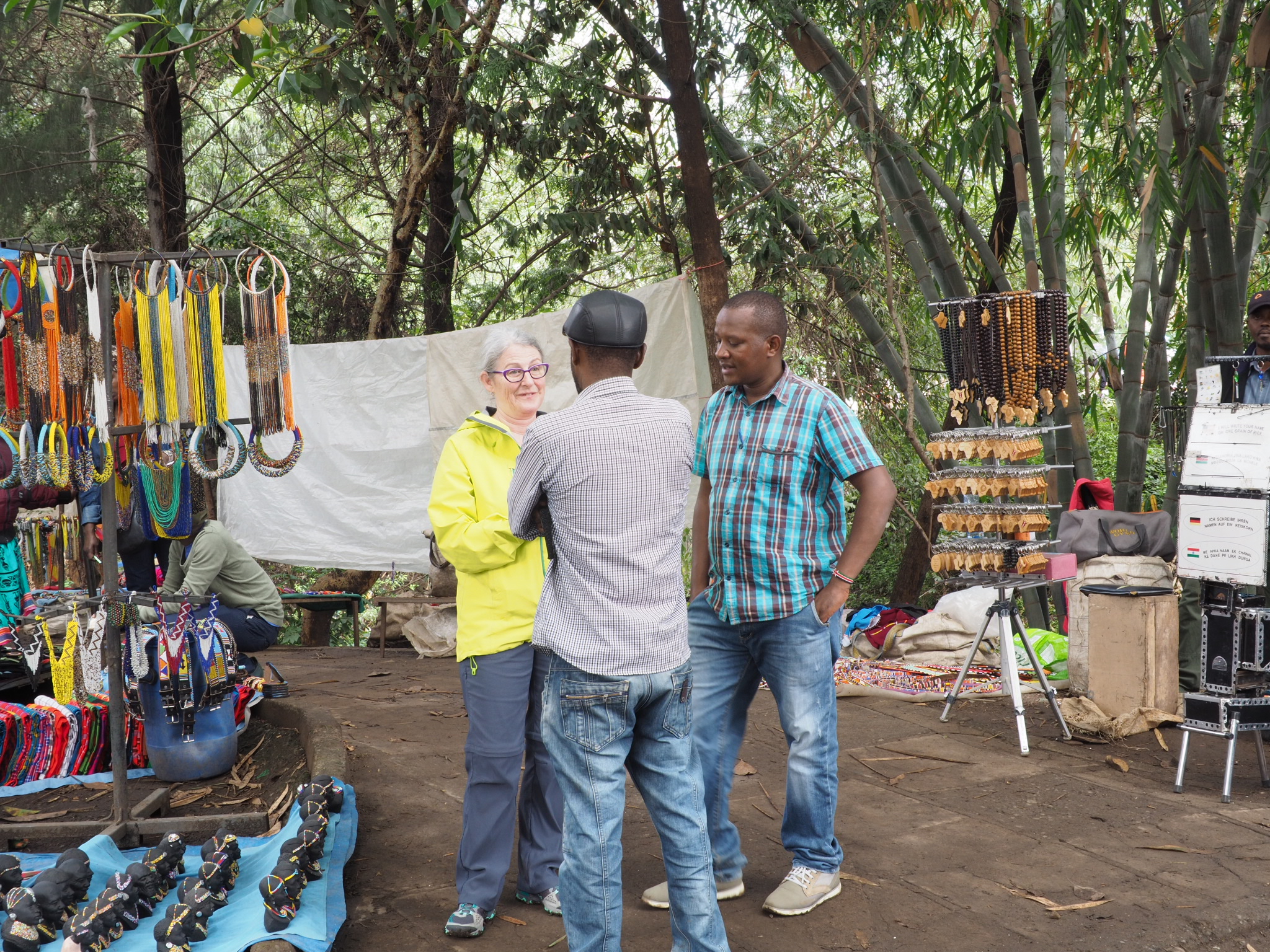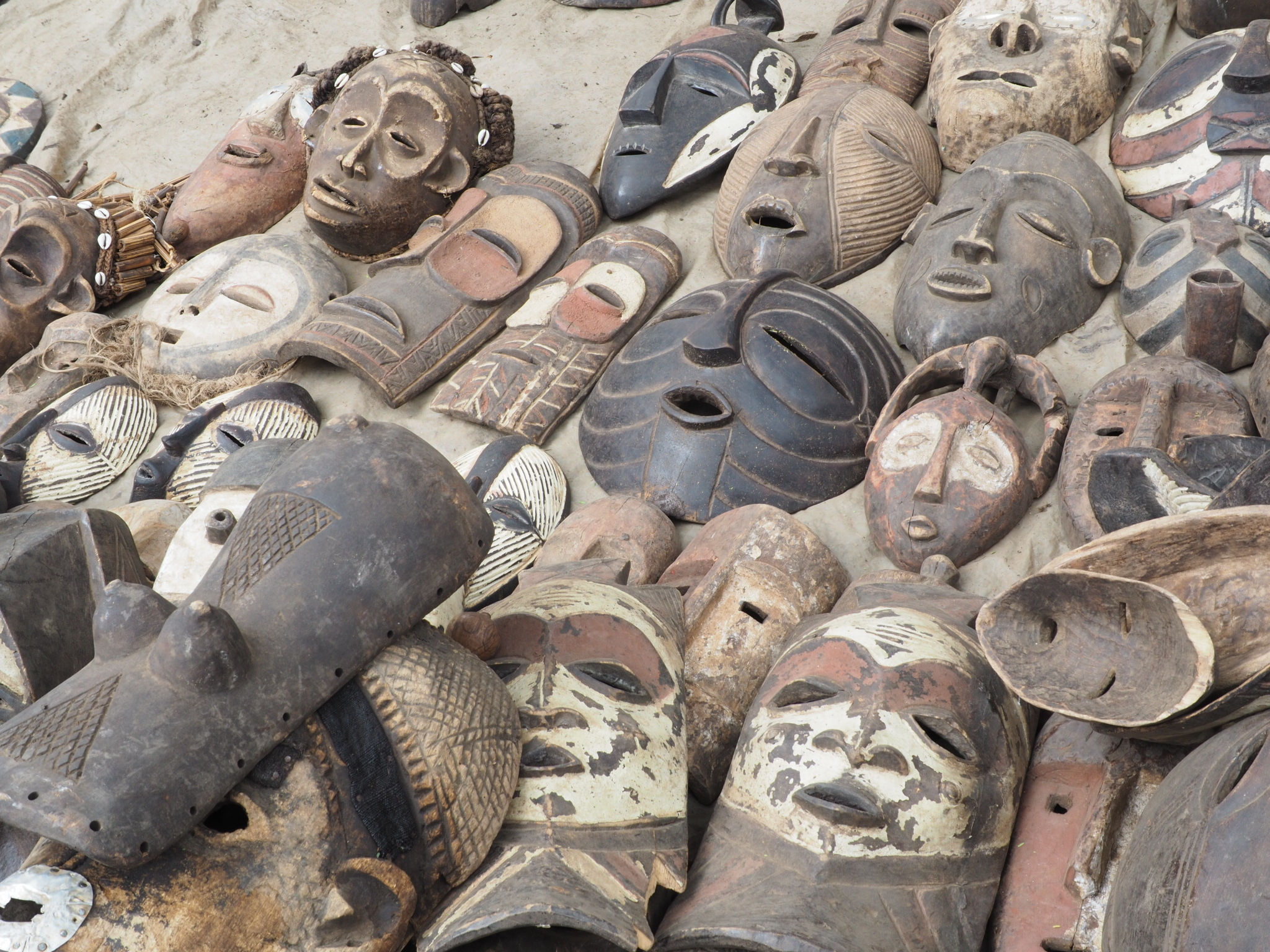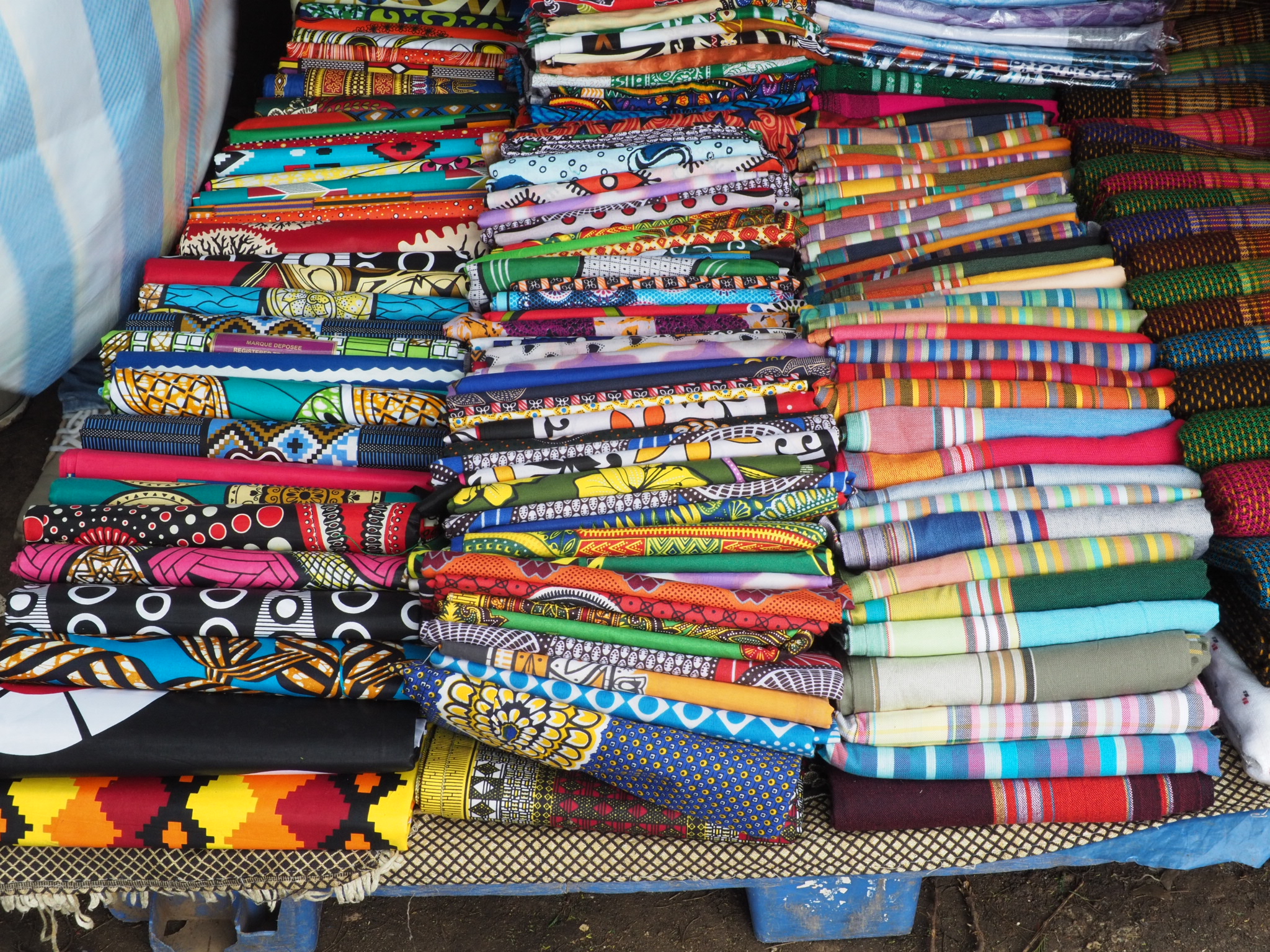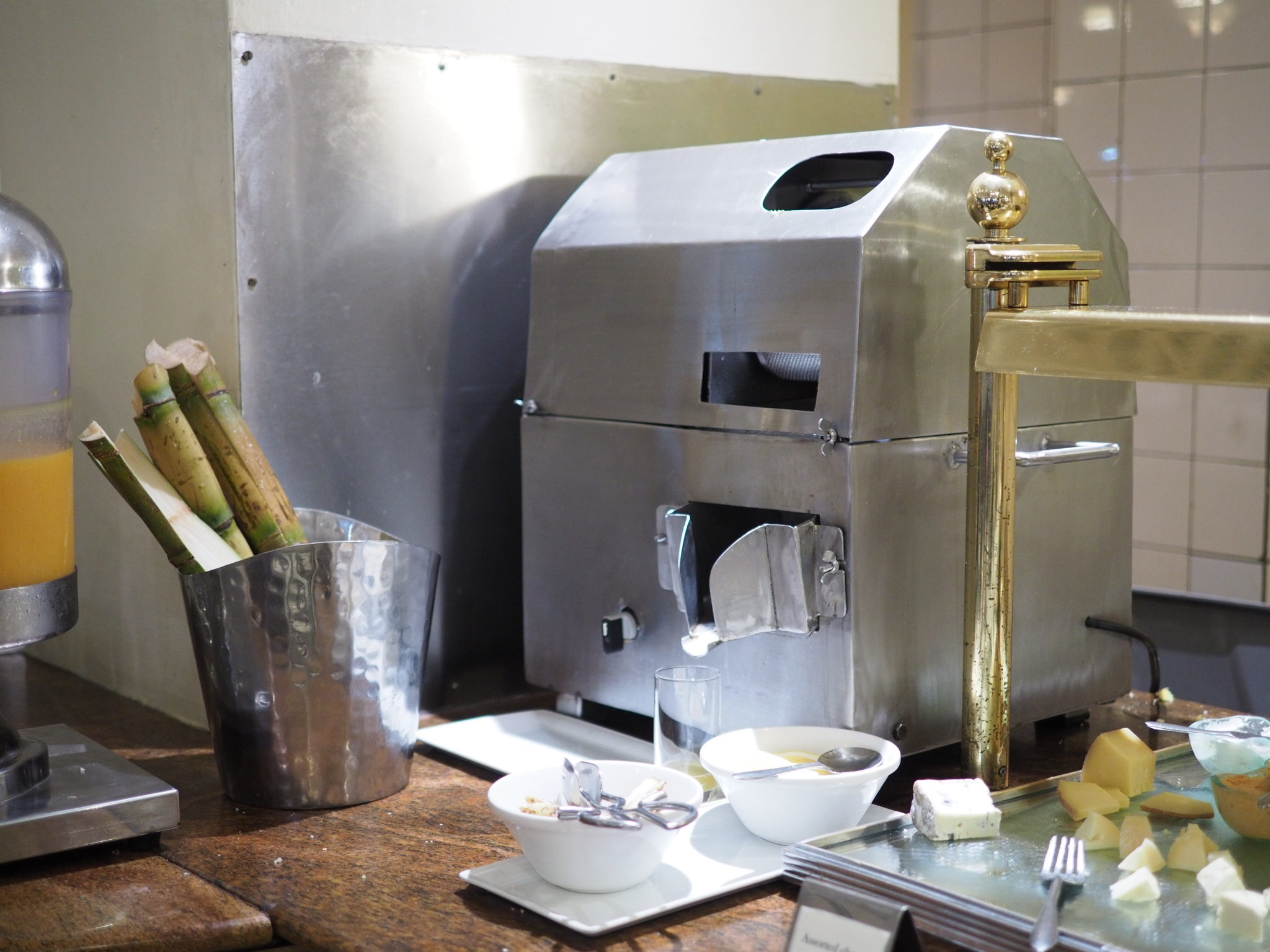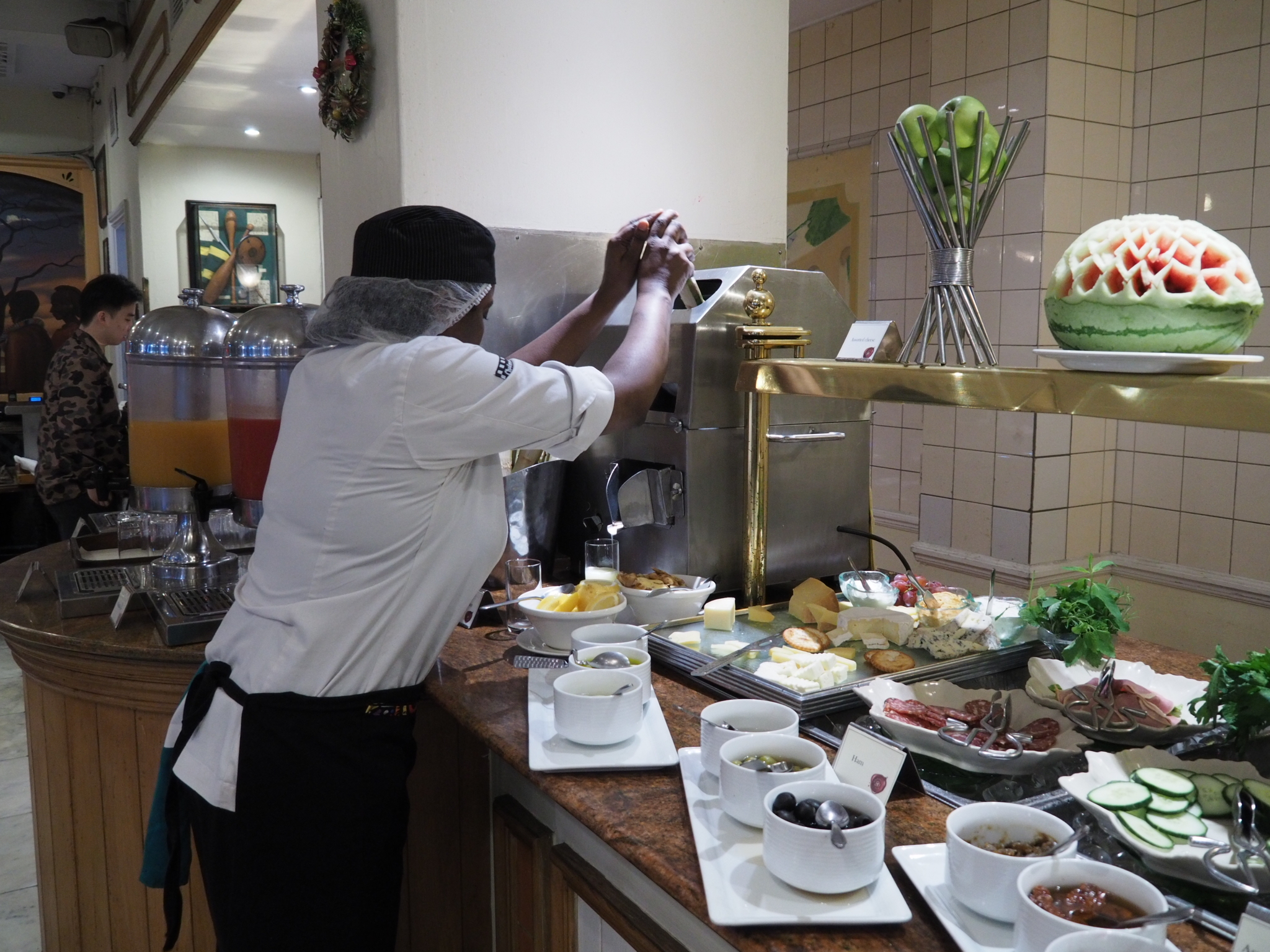 Beading at the Masai market
Tough negotiating over a $5 purchase
'antique' masks at the Masai market
Scarves at the Masai Market
Crushed sugar cane, ginger, and lemon: liquid life!
Sugar cane grinding in progress