25 December, 2018, Planet Lodge, Arusha, Tanzania
Merry Christmas!
We've just had a magical Christmas day in the Ngorongoro Crater after spending a nice night at the Hhando Coffee Lodge in Keratu. The safari is now over, and we're in Arusha until tomorrow when we fly to Zanzibar for 6 days.
Ngorongoro crater is a grassy plain with shallow lakes inside a 300 km2 extinct volcano crater. It is its own little ecosystem, and supports a huge amount of wildlife including wildebeest, ostrich, gazelles, zebras, jackals, lions, hyenas, hippos, elephants, and a small population of rhino. The animals are so used to safari vehicles, that they are much less timid than we've experienced before. Well… all animals except the one rhino we saw, that was eating its way in lazy circles about 500m from the nearest road. The crater really is amazing, and a must-see. It was certainly the highlight of this safari for us.
We left the Serengeti yesterday. On the way out we saw a very nervous cheetah, eating her recent kill while watching for approaching hyenas. We also saw a scene strait out of the Lion King: a pride of lions sitting on the top of a large granite outcropping just like it was Pride Rock. Also on the way out, we stopped for a few hours at the Oldepai Gorge Museum. If you don't recognize the name, it's because us westerners have been mispronouncing it 'Oldevai Gorge'. We looked out over the excavations started by the Leakey's, and had a look through the excellent museum on the evolution of man.
We spent 1 night in Arusha at the Planet Lodge, where we went through the Central Market. Next update from Zanzibar:  Stone Town, spices, beaches and diving.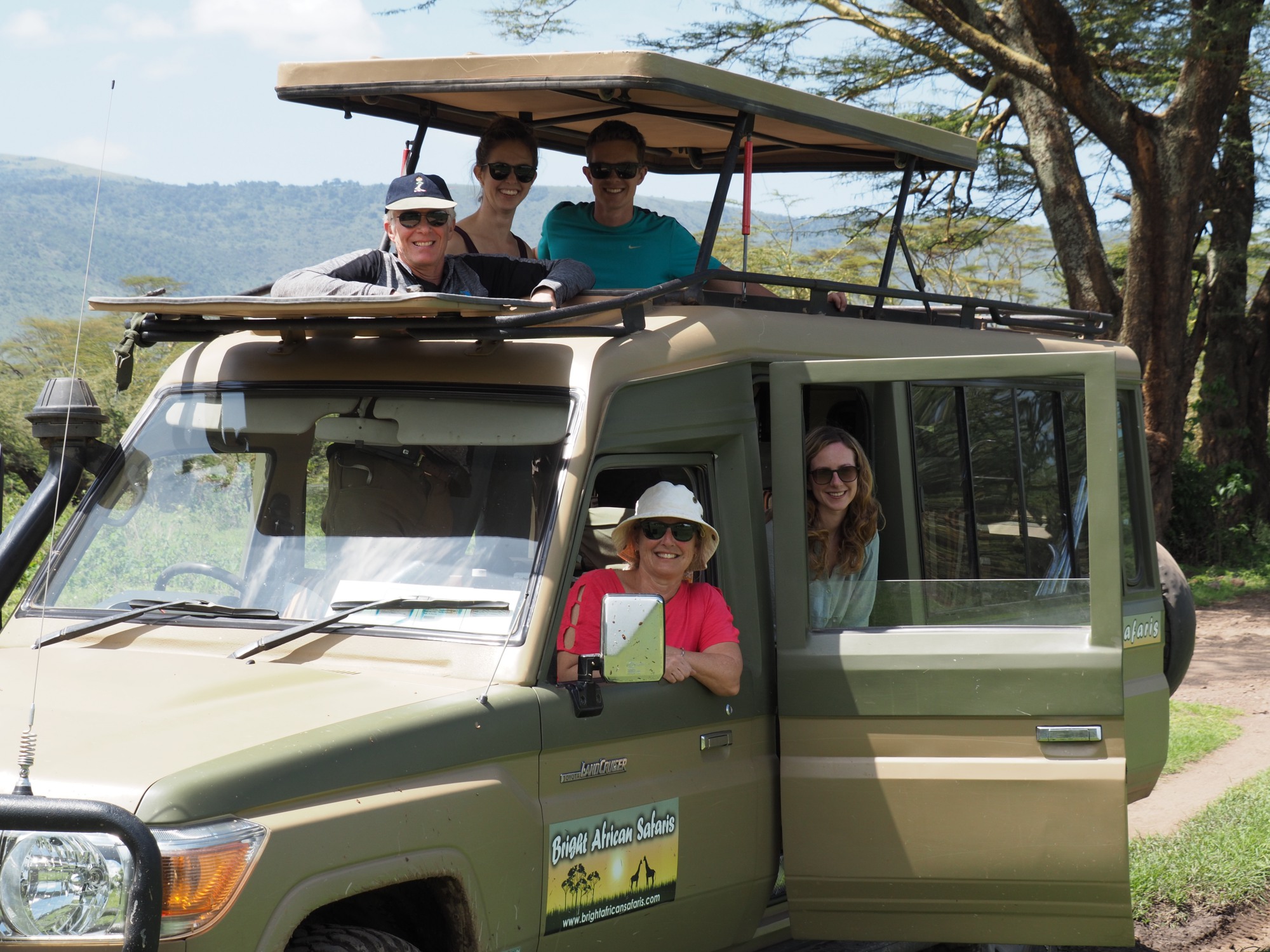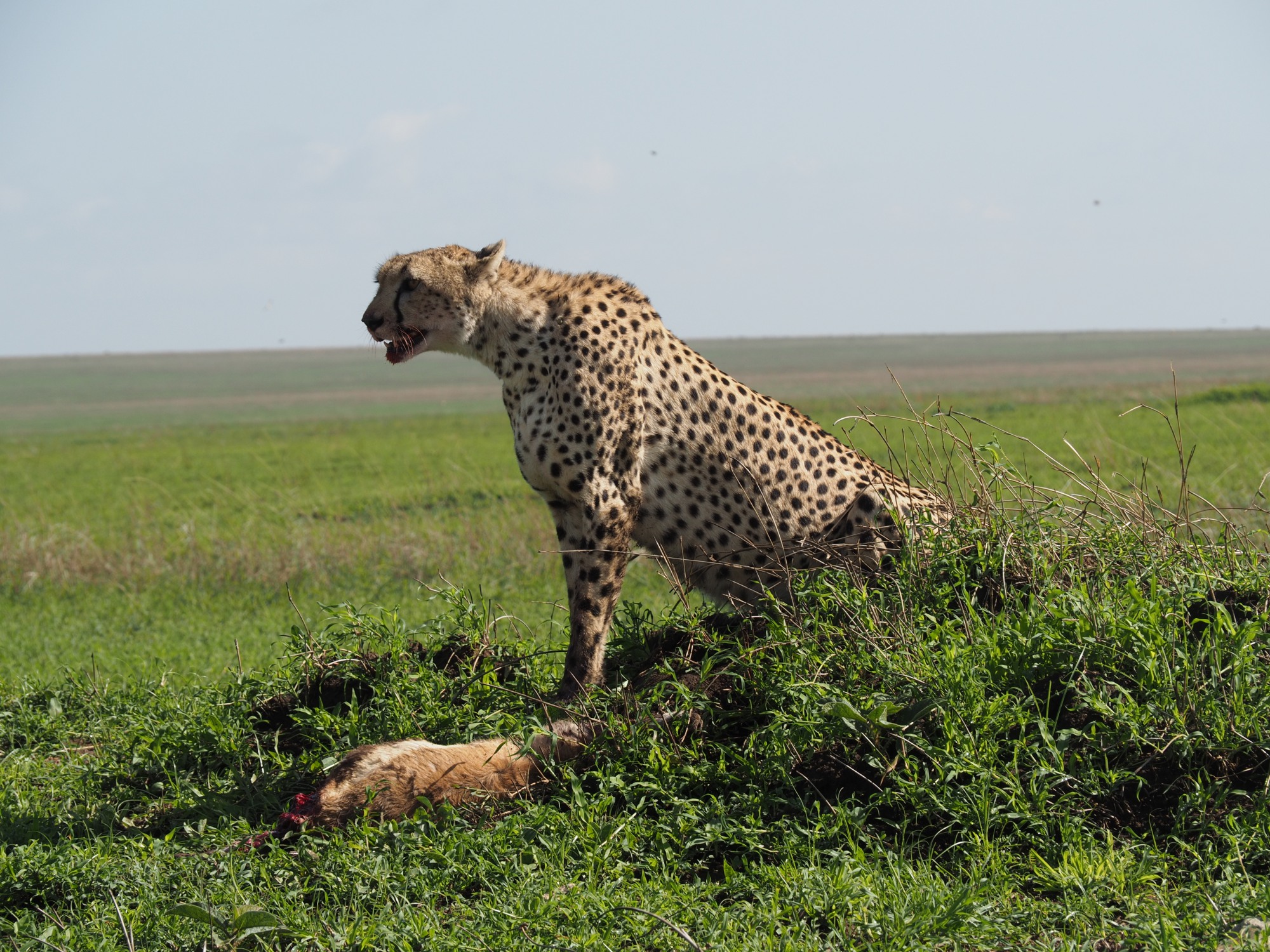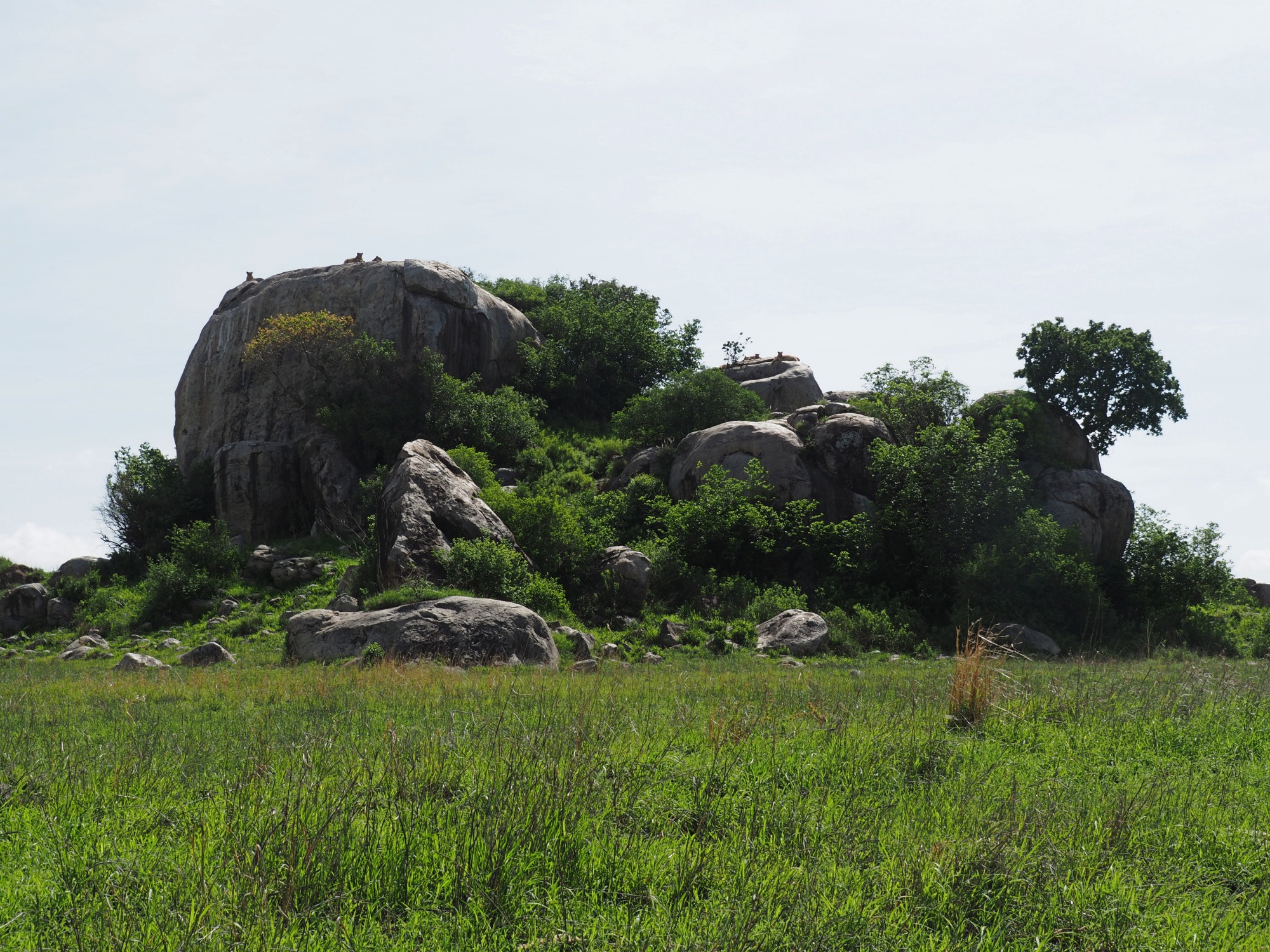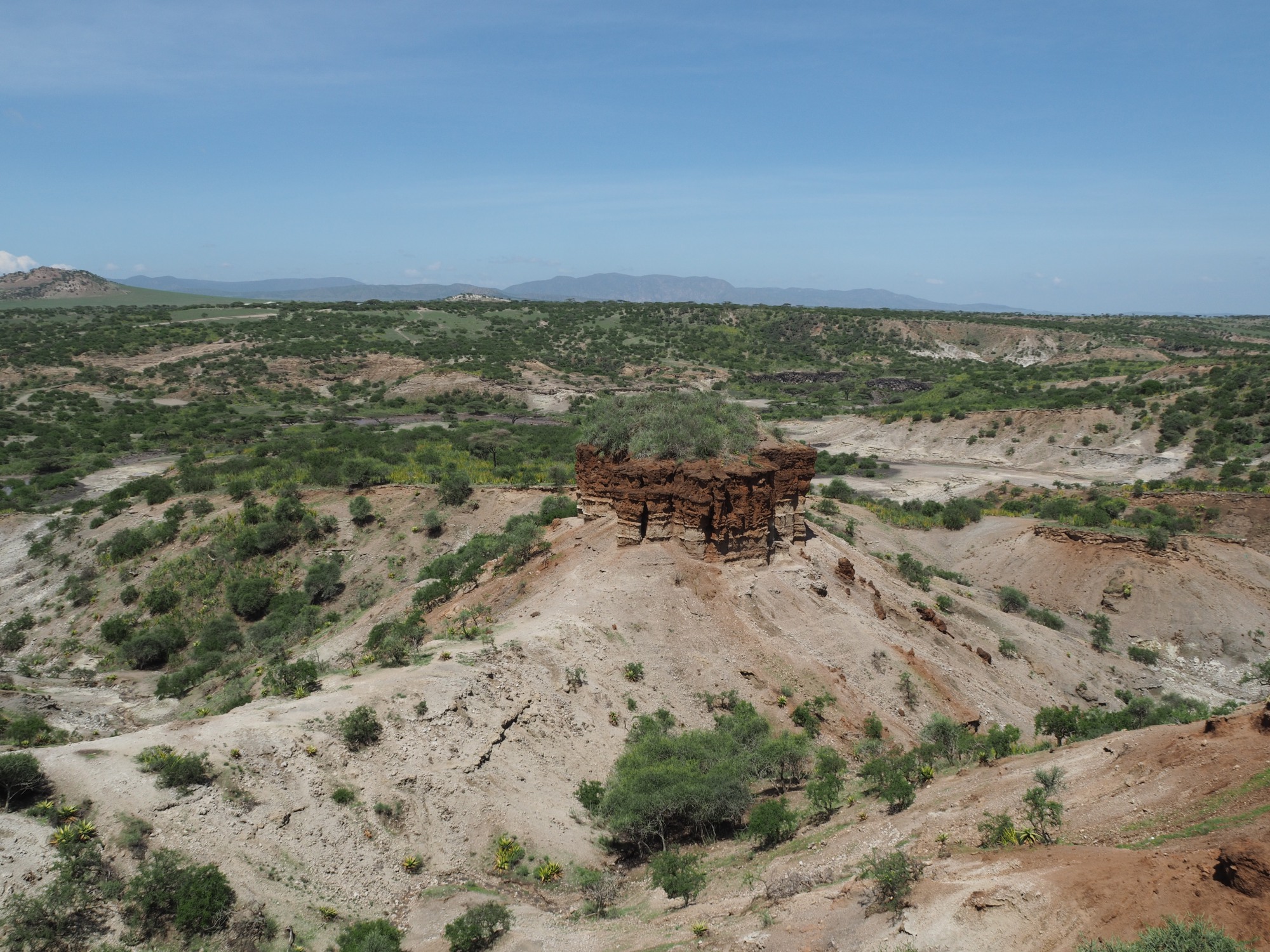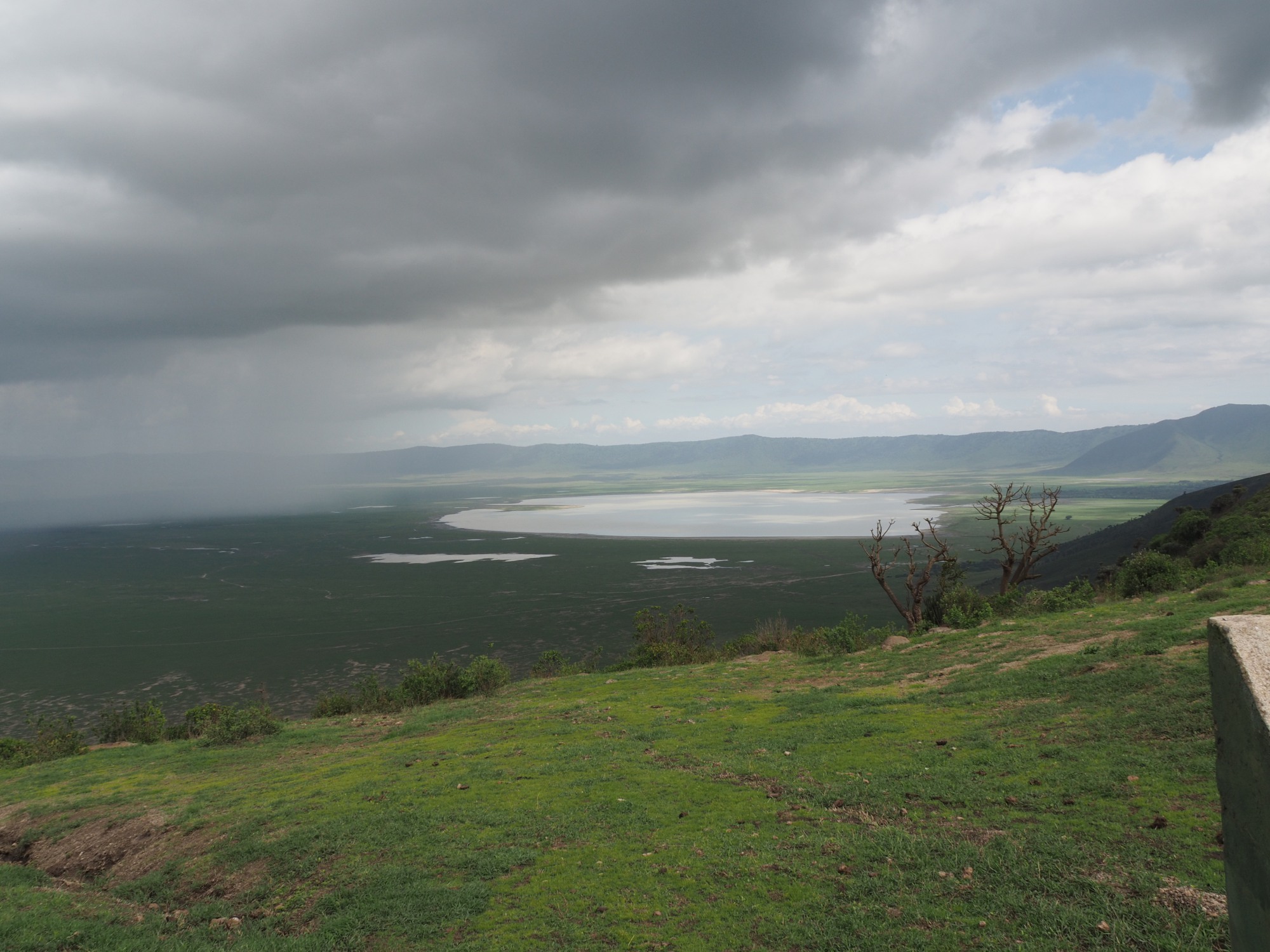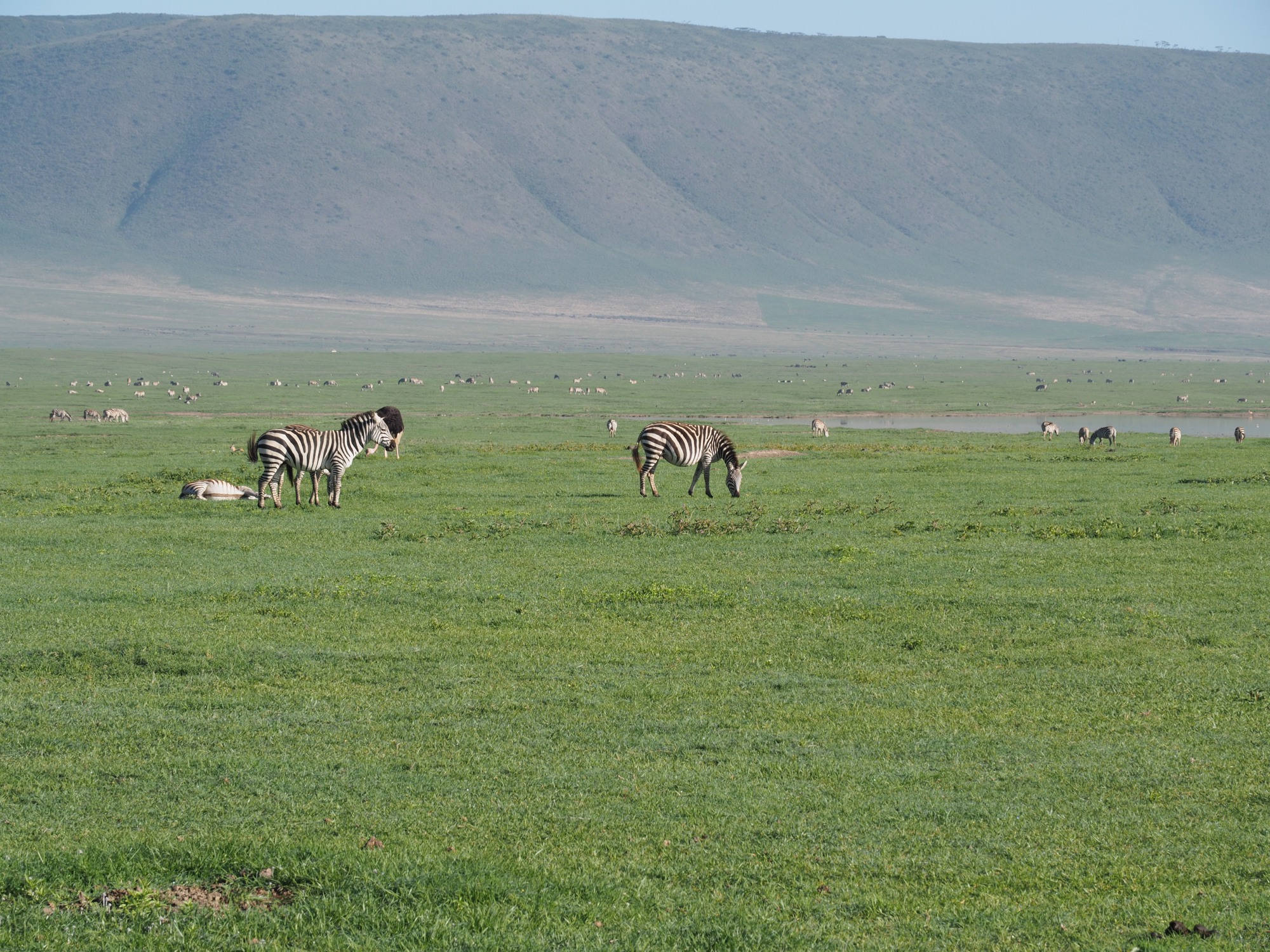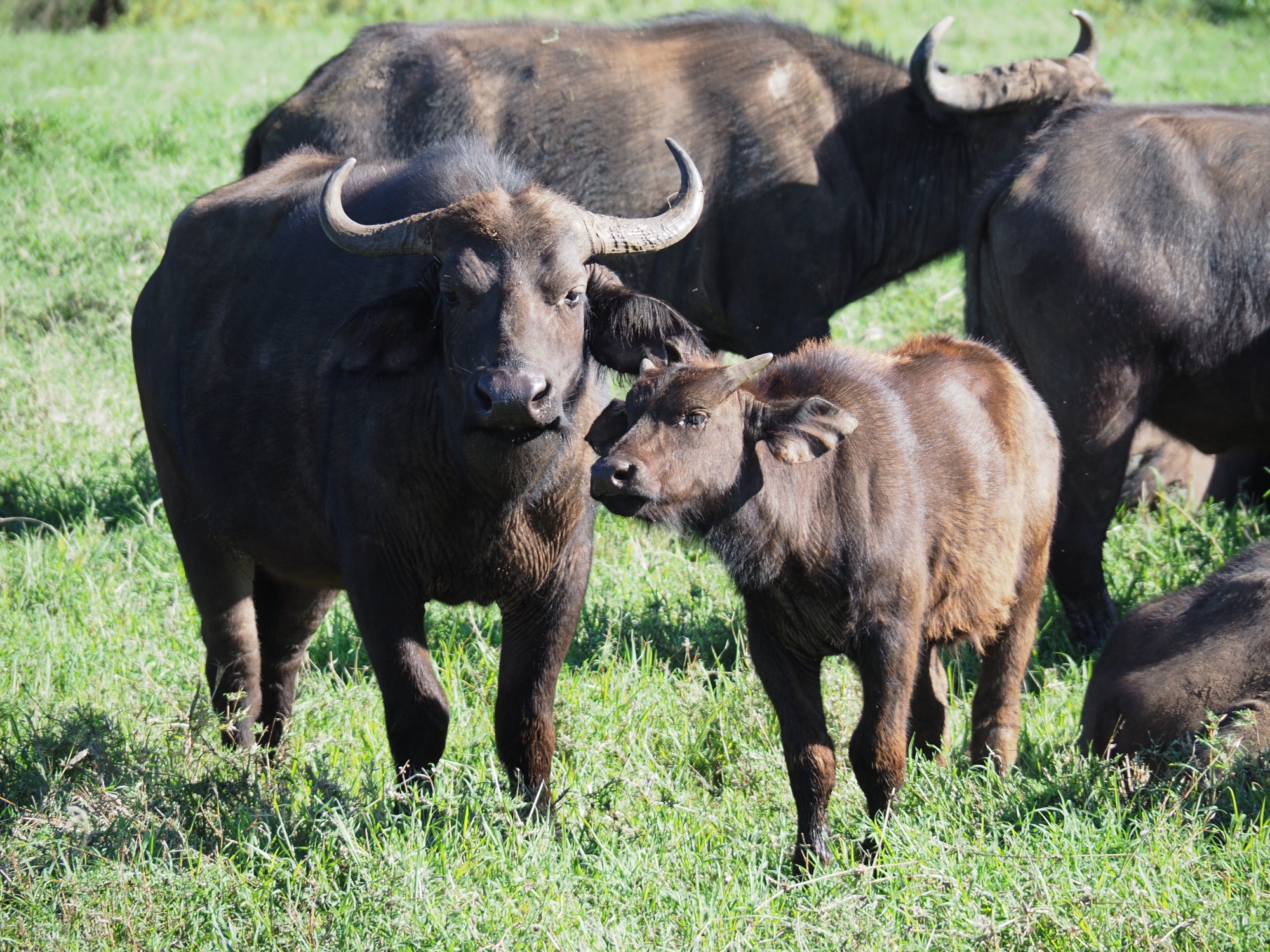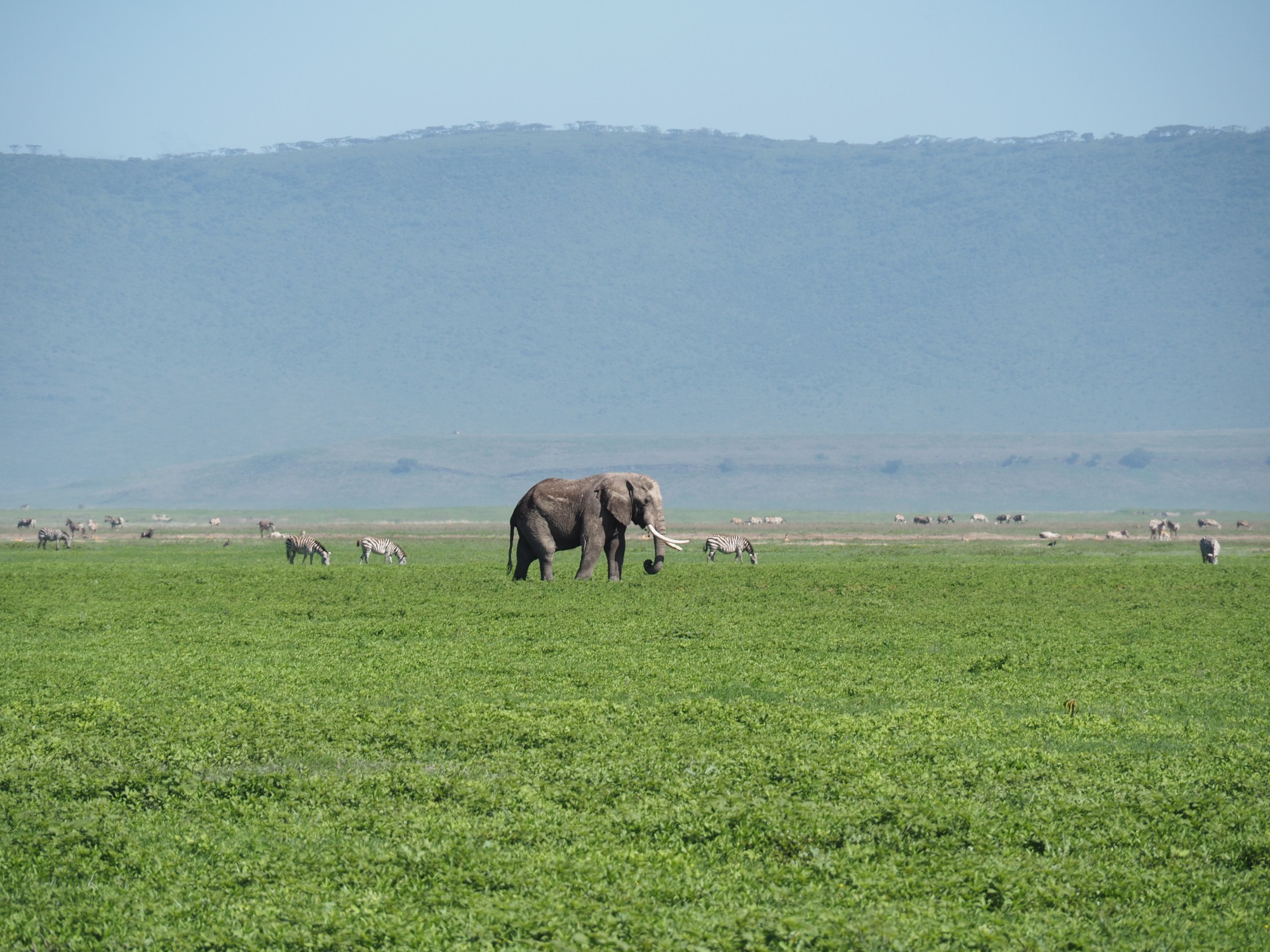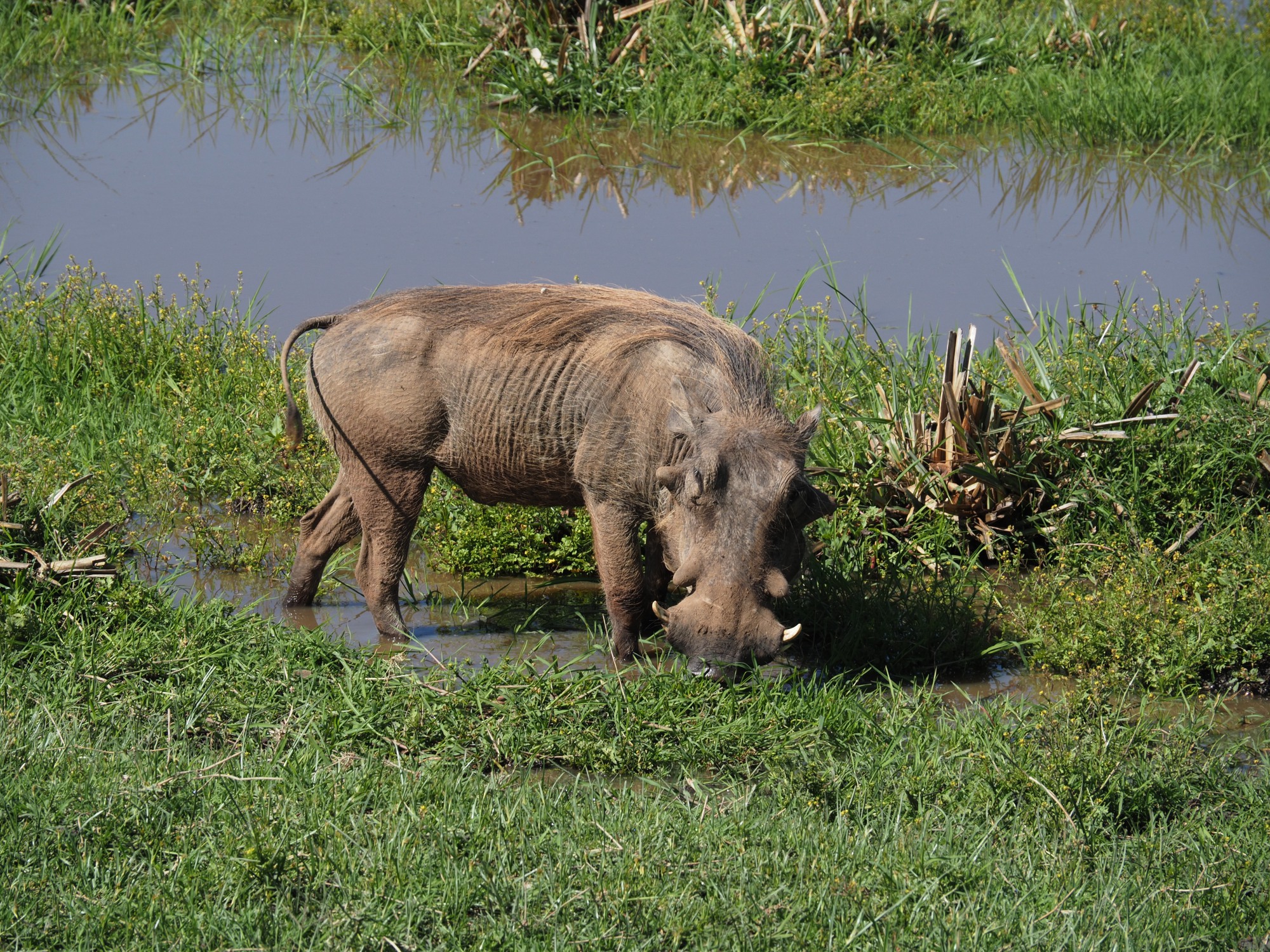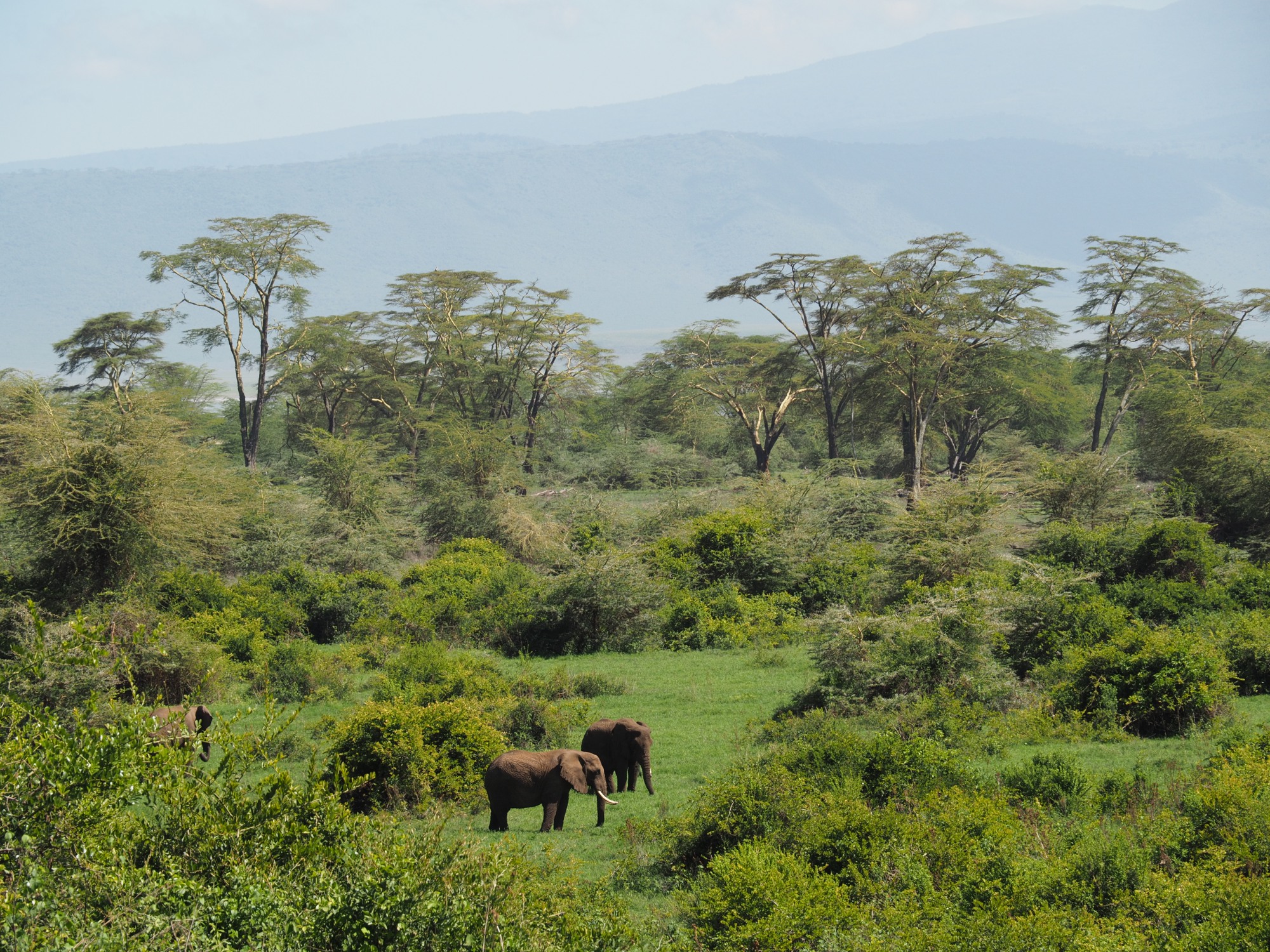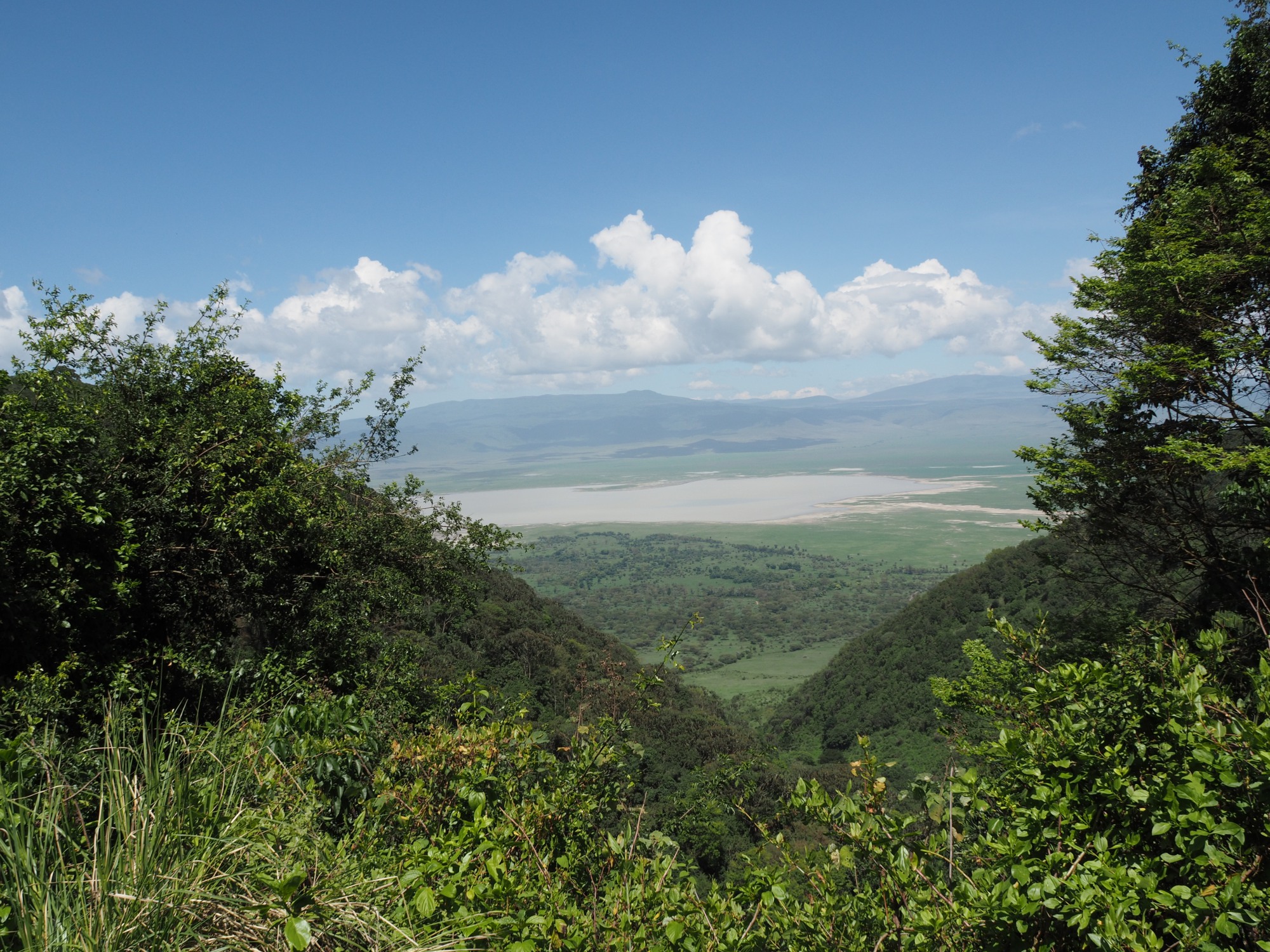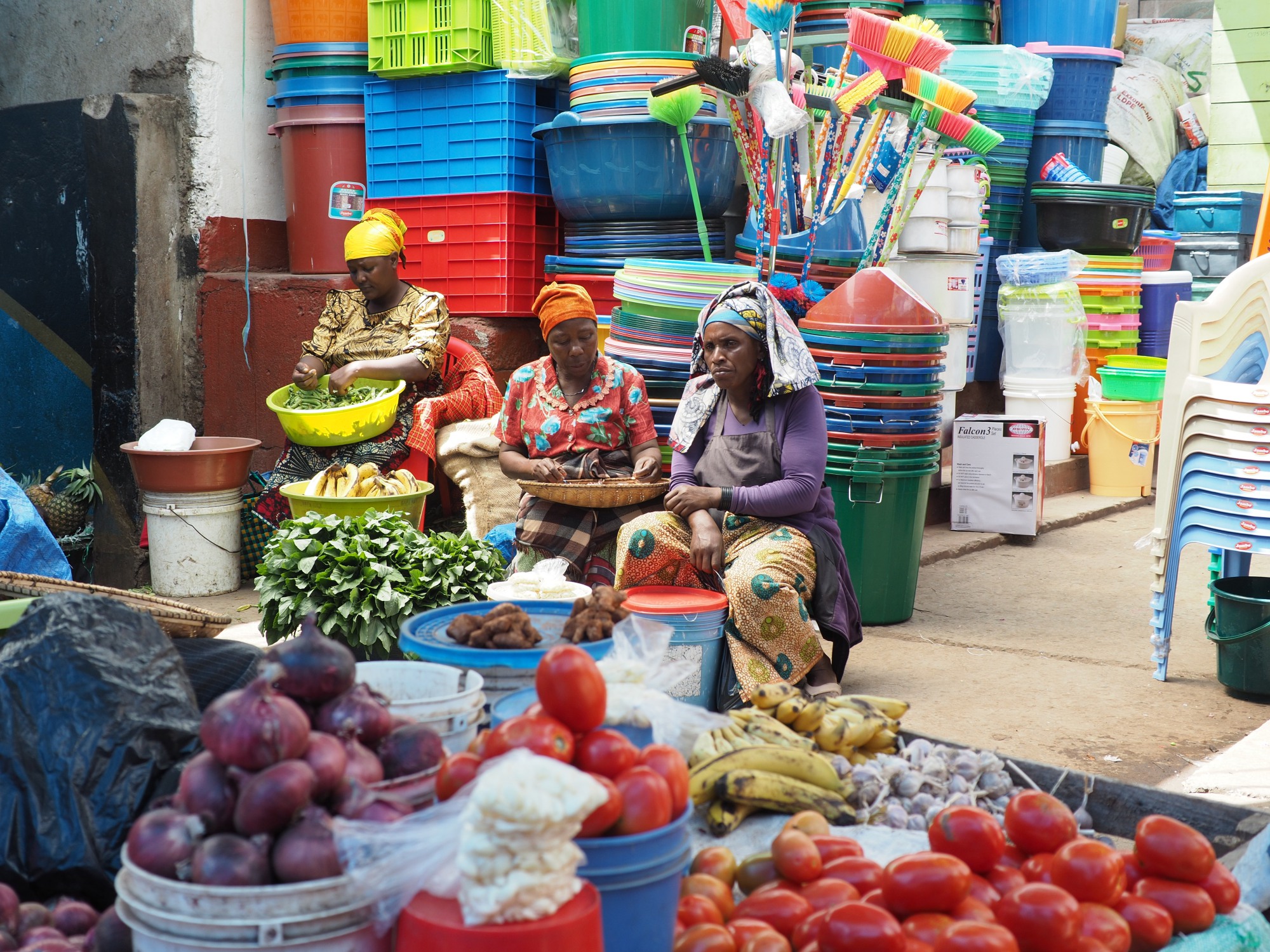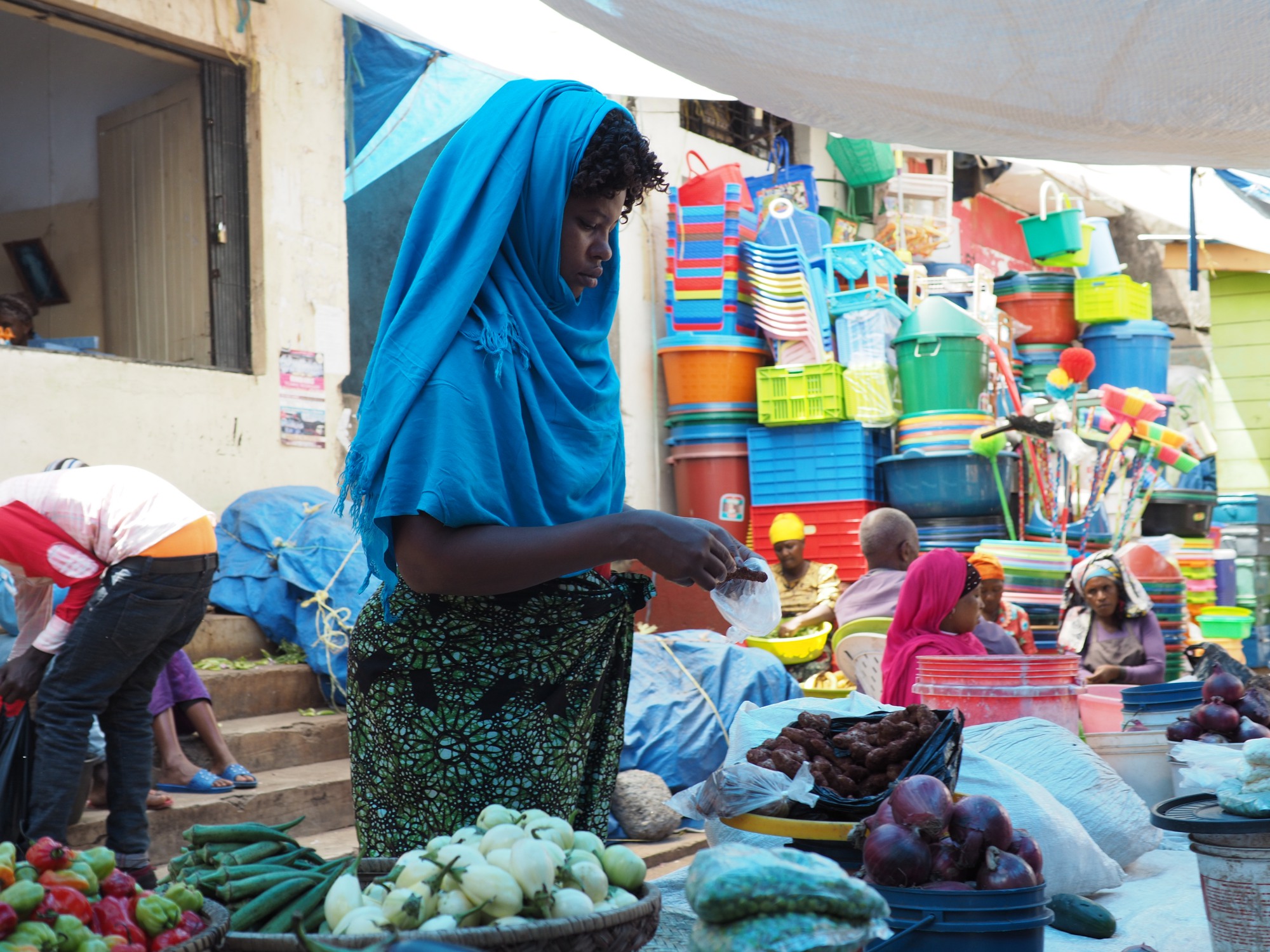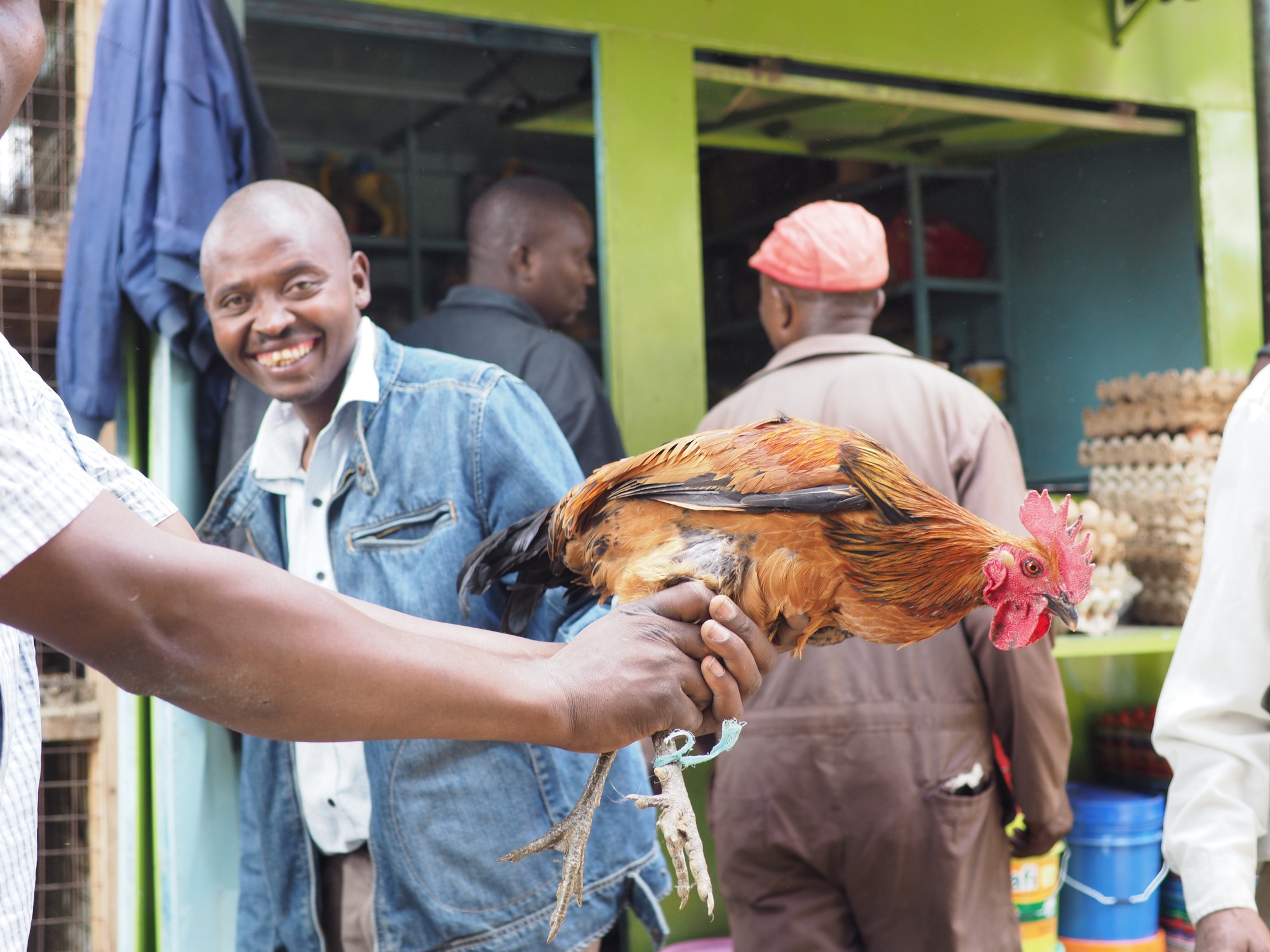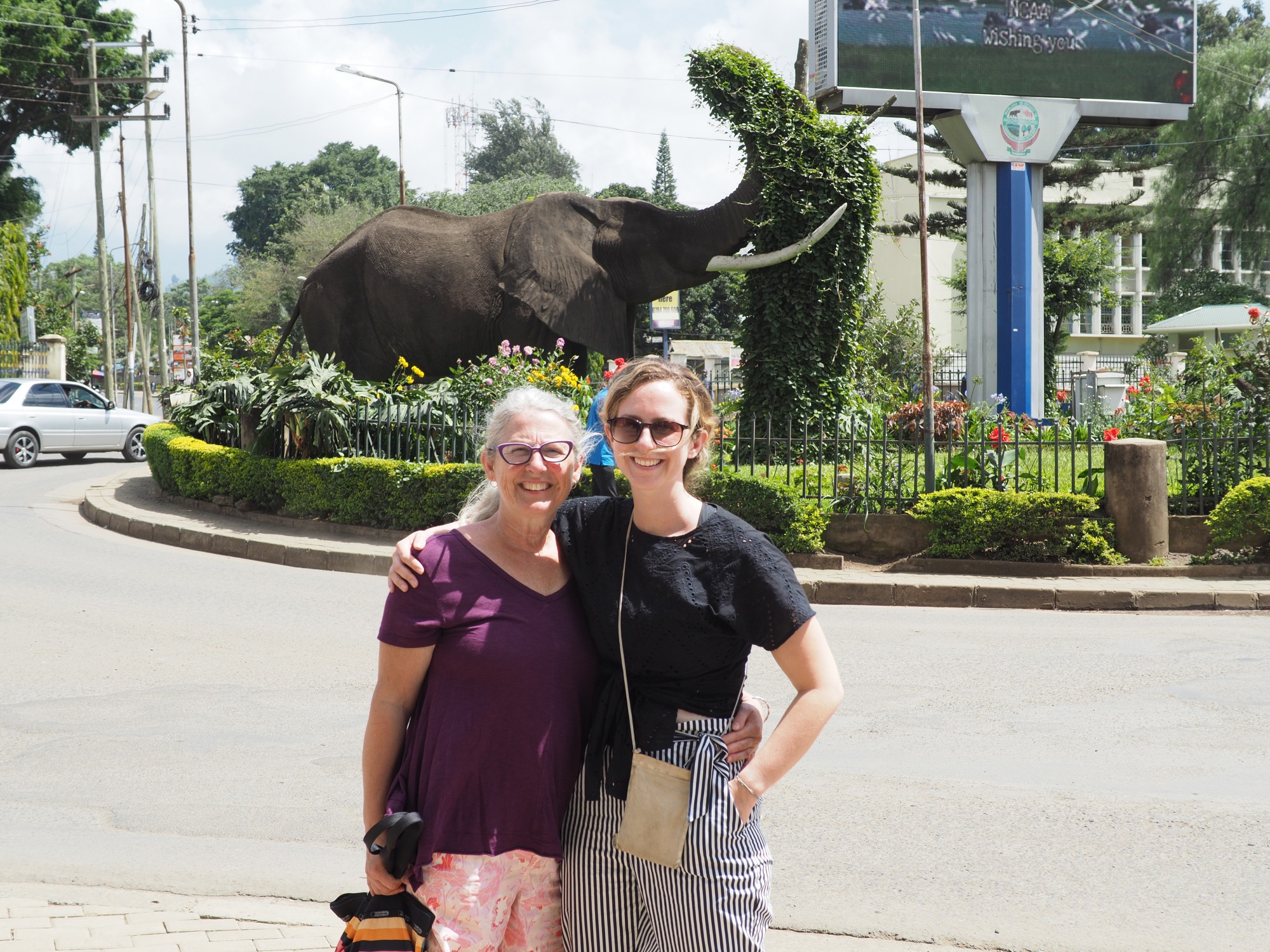 Keeping a watchful eye out: If a hyena arrives, the cheetah will leave in a hurry
Pride Rock? 3 lions visible top left
The Ngorongoro crater is about 20km in diameter. Those are the volcano walls surrounding the crater.
There is one forested area on the floor
Another day of topping and tailing... and gossiping
Colourful Arusha Central Market
Selling pet chickens in Arusha
Arusha - Is Sarah getting shorter?