19 December, 2018 Eyasi Lodge, Lake Eyasi, Tanzania
400 cows is what the first wife of the chief of the Datooga tribe recommended that Mark pay to Kirsten should they ever decide to get married. It would be up to Kirsten to decide what to do with the cows. 
It was as if Sarah had provided the script to the first wife beforehand. After a tour of the their village, and a demonstration of how to grind corn into flour, we started asking questions of each other through the interpreter/ guide. They asked Sarah to explain how we were all related. When it became clear that Mark and Kirsten were not married, then came the recommendation that 400 cows was appropriate.
So Mark now has a goal, and Kirsten has a decision to make: what to do with 400 cows. They may never get married! 🙂
We left the Sangaiwe Lodge this morning and drove to Manyara Lake where we saw a huge number of baboons and blue monkeys… with a few elephants and a distant leopard thrown in for good measure. And Heather learned that 'brother' in swahili is 'caca', which is french for 'poo'. I'm sure that will get old fast for most of us.
The first tribal visit today was to the Datooga tribe that does metal work. The girls now have bracelets. We have a second tribal visit tomorrow to visit bushmen. If you remember "The Gods Must be Crazy", these are the tribes that speak with a series of clicks and live a nomadic existence in the bush.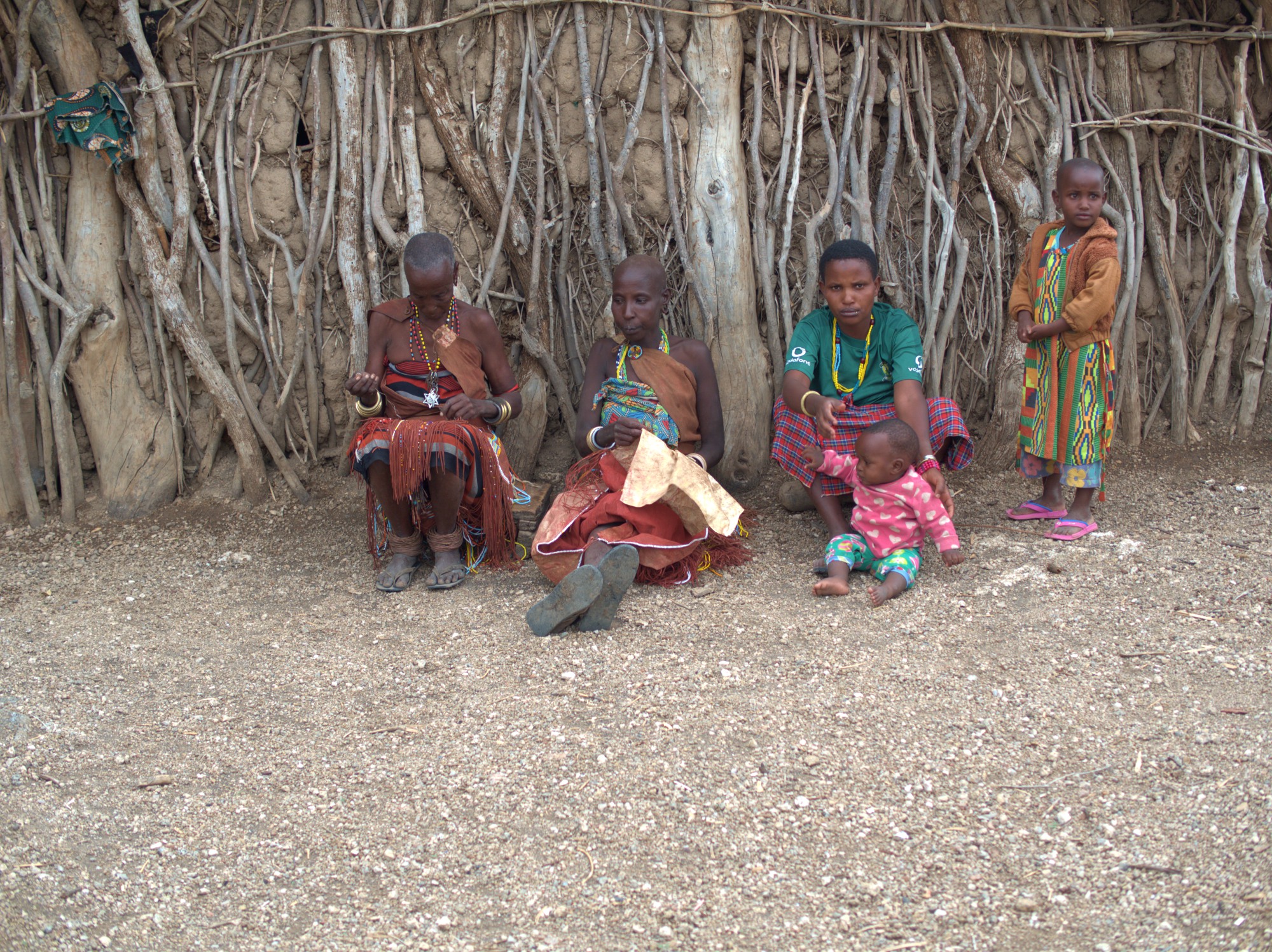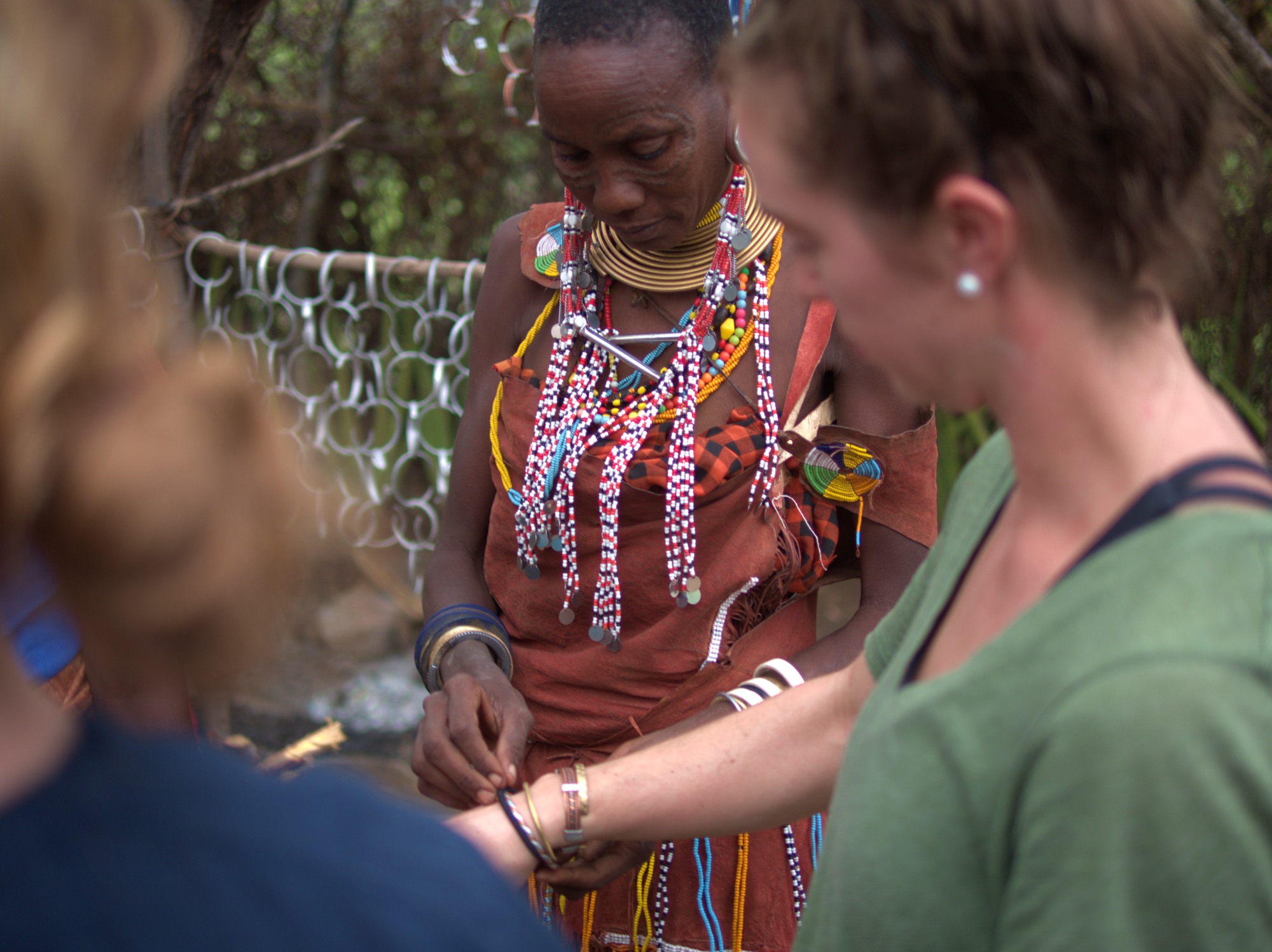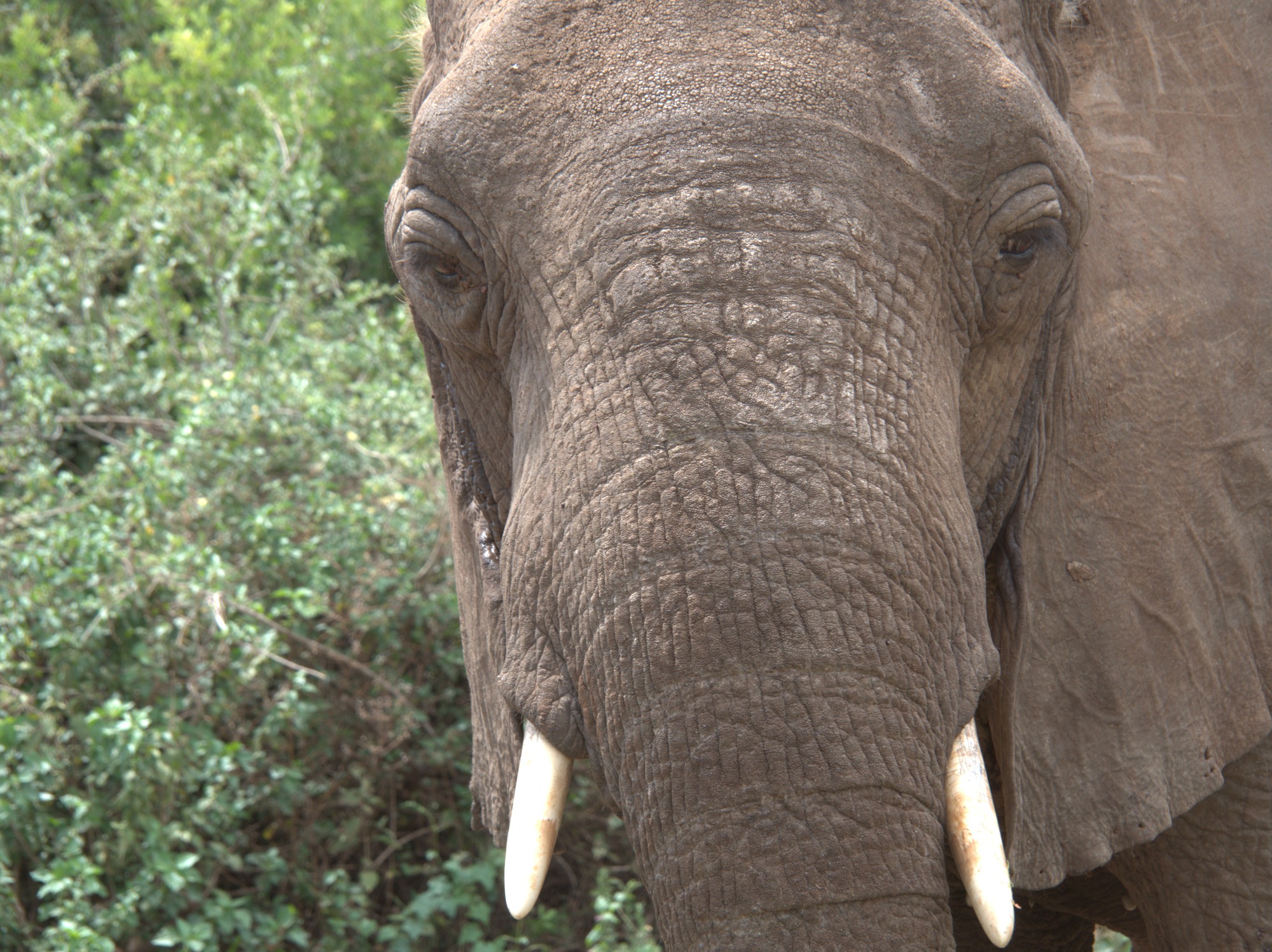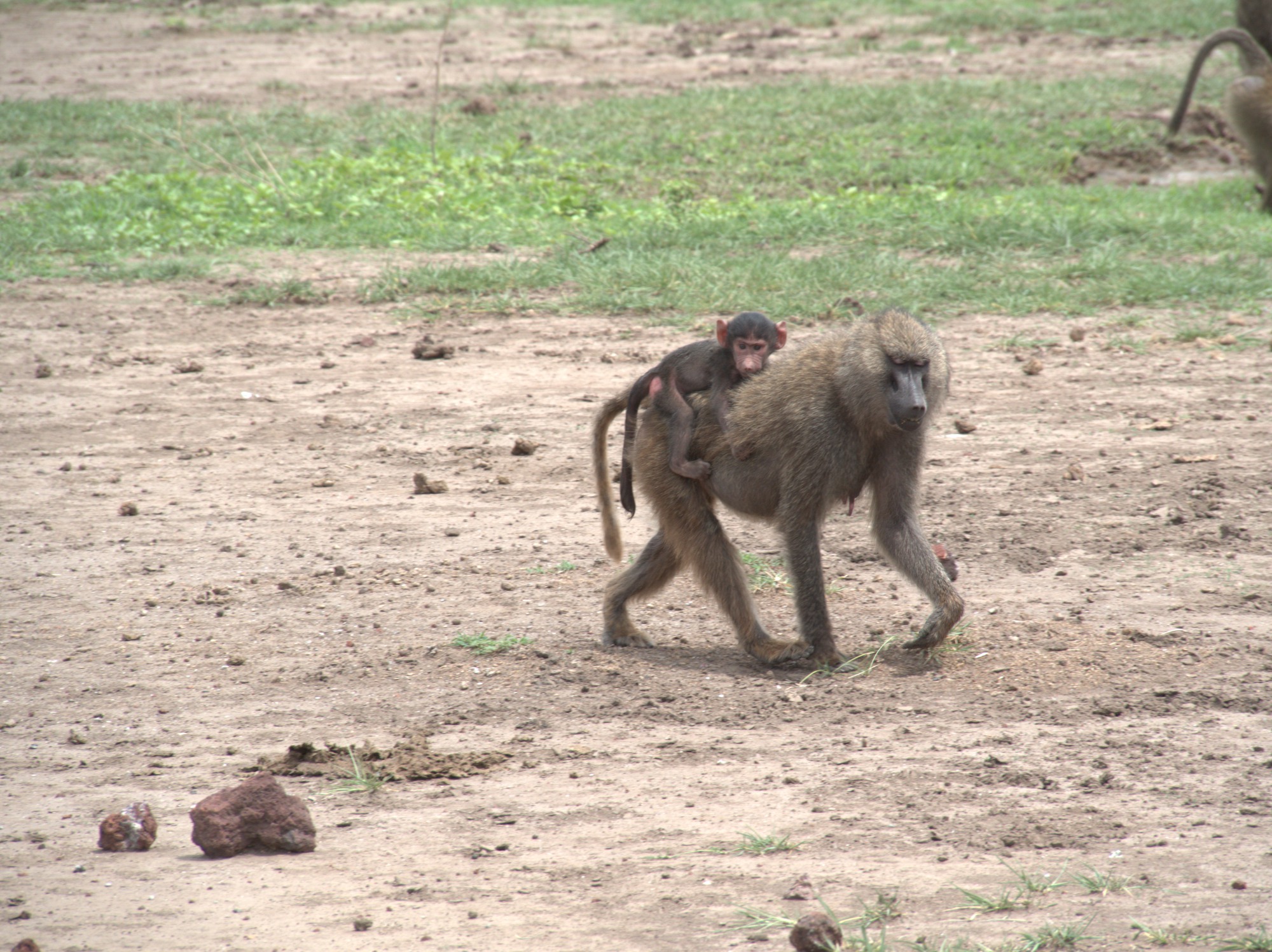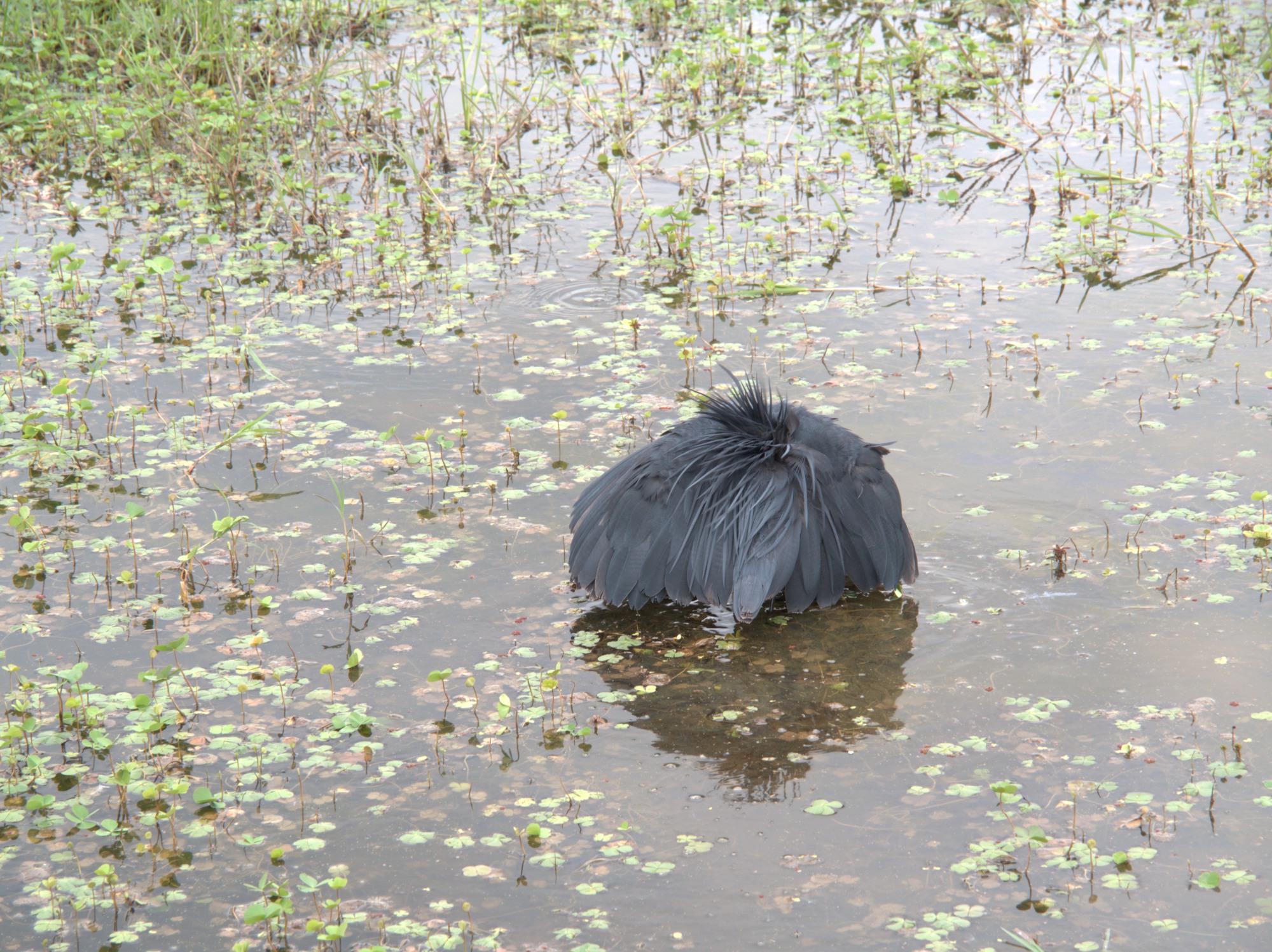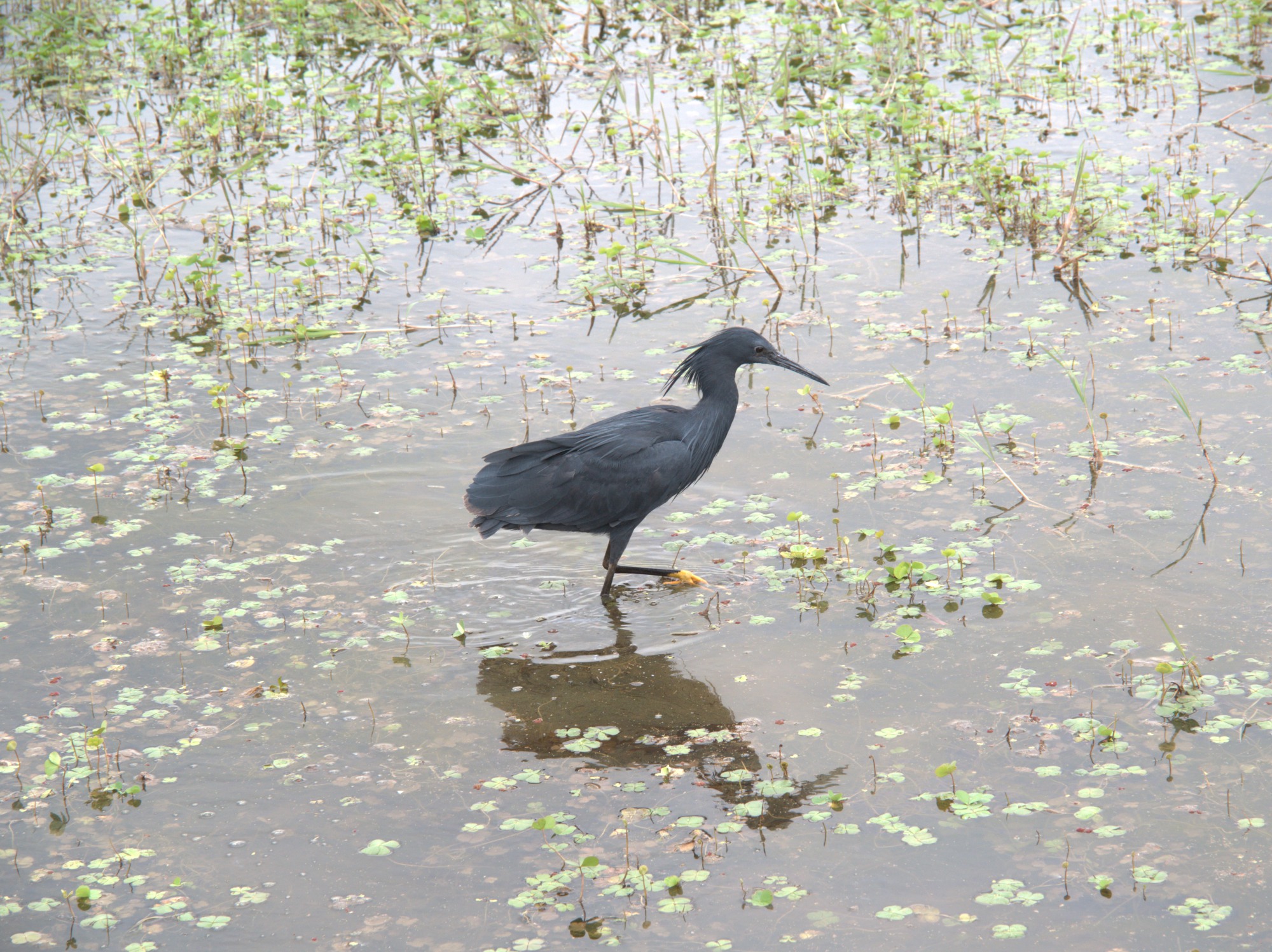 the '400 cow' lady is on the left
We were pretty close to this one