17, 18 December 2018, Sangaiwe Tented Lodge, Tarangire National Park , Tanzania
We were stopped at a corner just about to turn left in the Tarangire National Park. Salim, our guide glanced to the right prior to turning and said "there's a leopard".
We all looked.

"It's lying on the branch"
We looked harder.

"it's on that tree, on the big limb that has the vertical branch"

Heather got the binoculars. Mark, Kirsten and I zoomed in our cameras. It was really hard to see, but we could finally make it out. I have no idea how Salim could see it with a single glance through sunglasses while driving. A number of other safari vehicles passed by us and missed it completely too.
Unlike the leopard Sarah and I saw in Samburu, this one did not move as we approached, so we got to look at it closely.
I had been worried that the National Parks would not be as good as the conservancies that we visited in Kenya. However the elephants were as close as we've ever seen, and today we watched as one group played in a waterhole.
Unfortunately Sarah's been sick, probably from something she ate yesterday. She was very quiet in the back seat saying very little through the day… until Heather asked how to tell whether the elephants were male or female. Sarah perked right up and finally got that awkward 'birds and bees' conversation over with. Pheuw… better late than never.
… and we've discovered Heather's favourite African animal: the dung beetle. It actually was kind of fun watching these things appear out of elephant dung, and roll dung the size of lacrosse balls across the road. I have named one of them Sisyphus- it pushed the dung ball up the tire track, only to have it roll back down again.
Sarah sat out day 2 at Tarangire and felt much better at end of day. She should be 100% tomorrow. The kids and I saw 5 lions: 3 sleeping, 1 eating grass and then being sick, and the final one was hunting. They really are like every cat we've owned. We were downwind of the one that was hunting, so it quickly disappeared from view as it went away from us.

And I realized we missed a golden family opportunity- there was another family with older kids at the picnic area today. They were all dressed in matching khaki pants, shirts and safari hats! It would have only cost me a little money and all my self-respect

We're off to two lakes tomorrow: Manyara first, and then staying overnight at Lake Eyasi.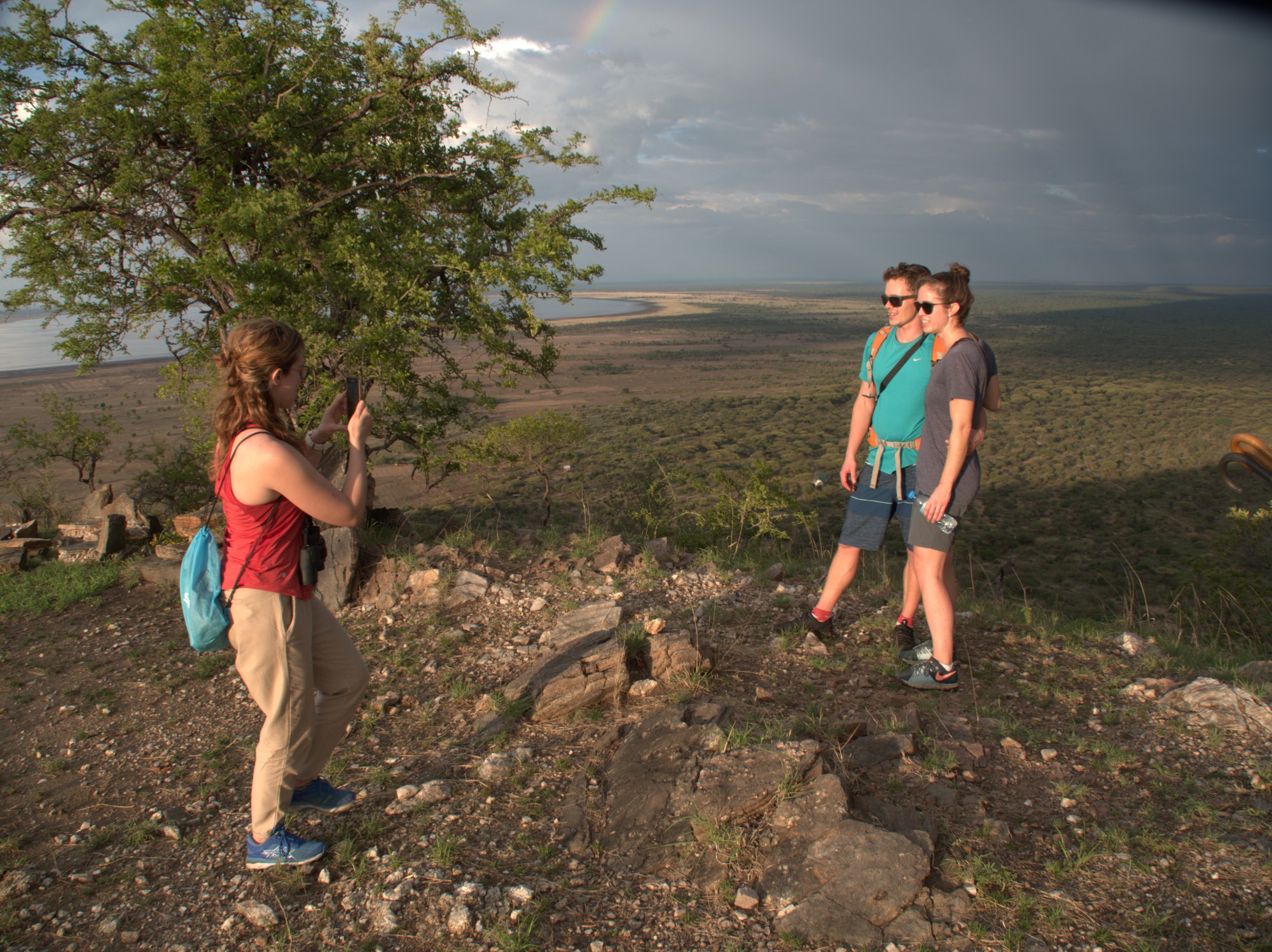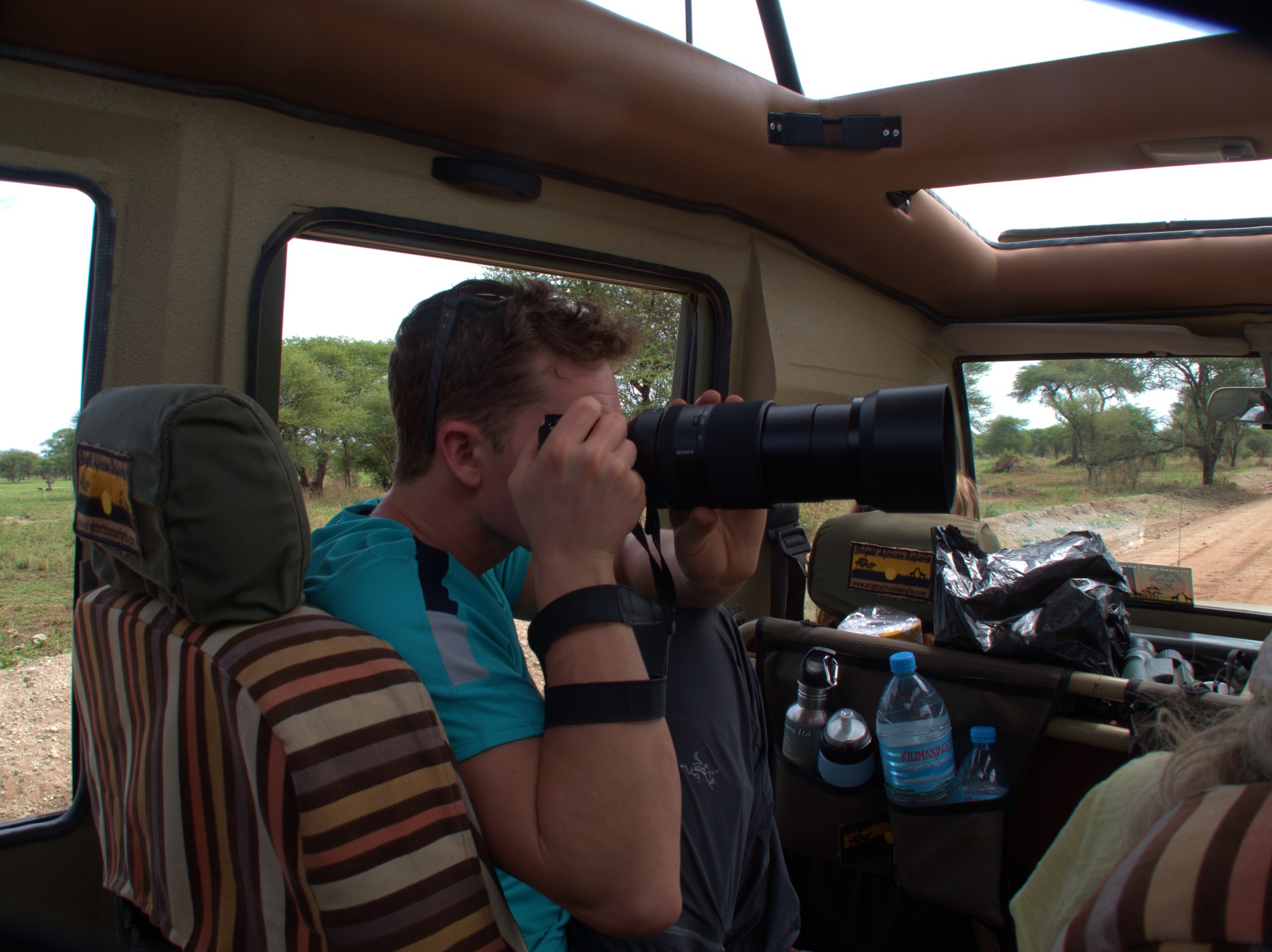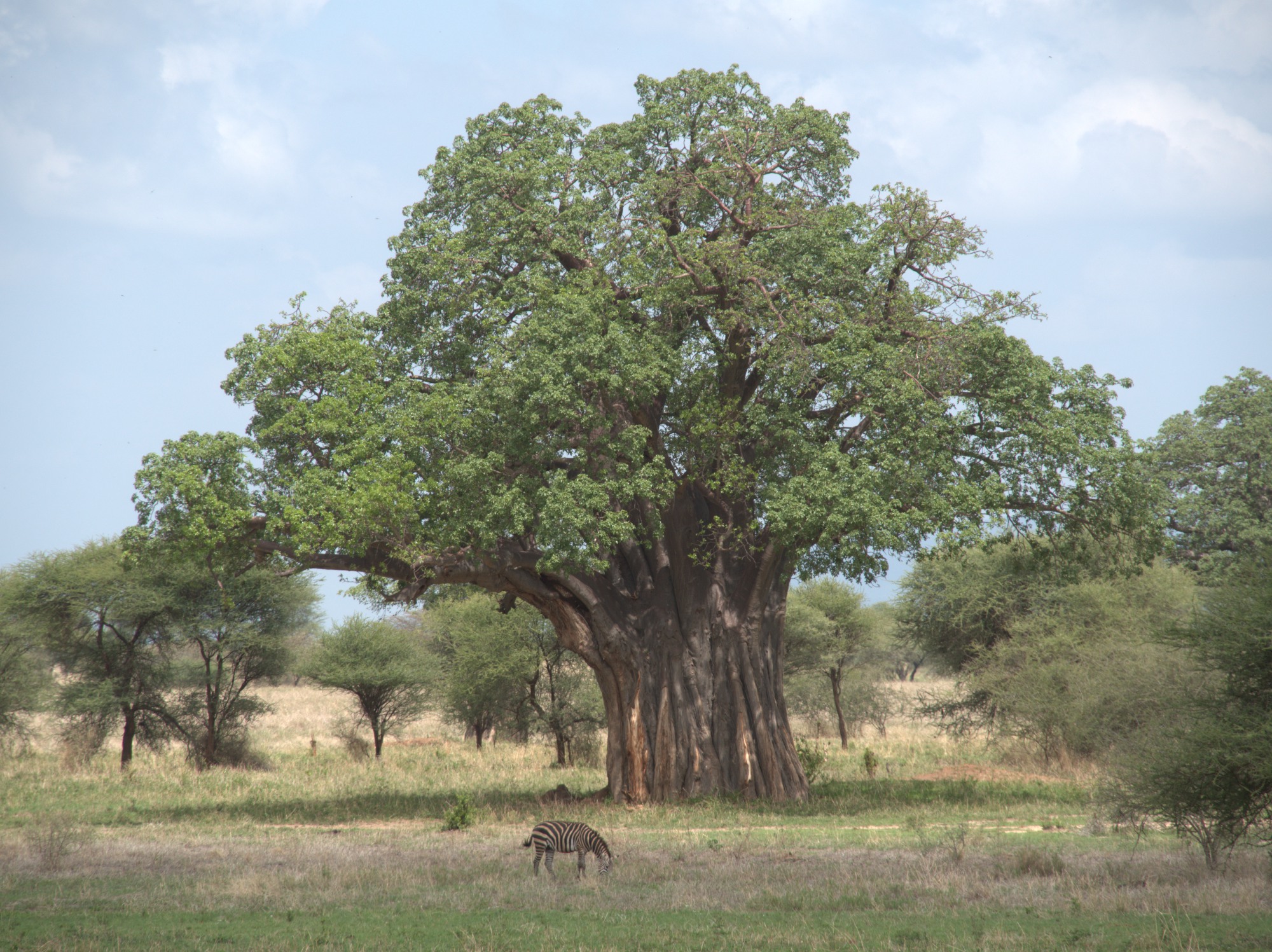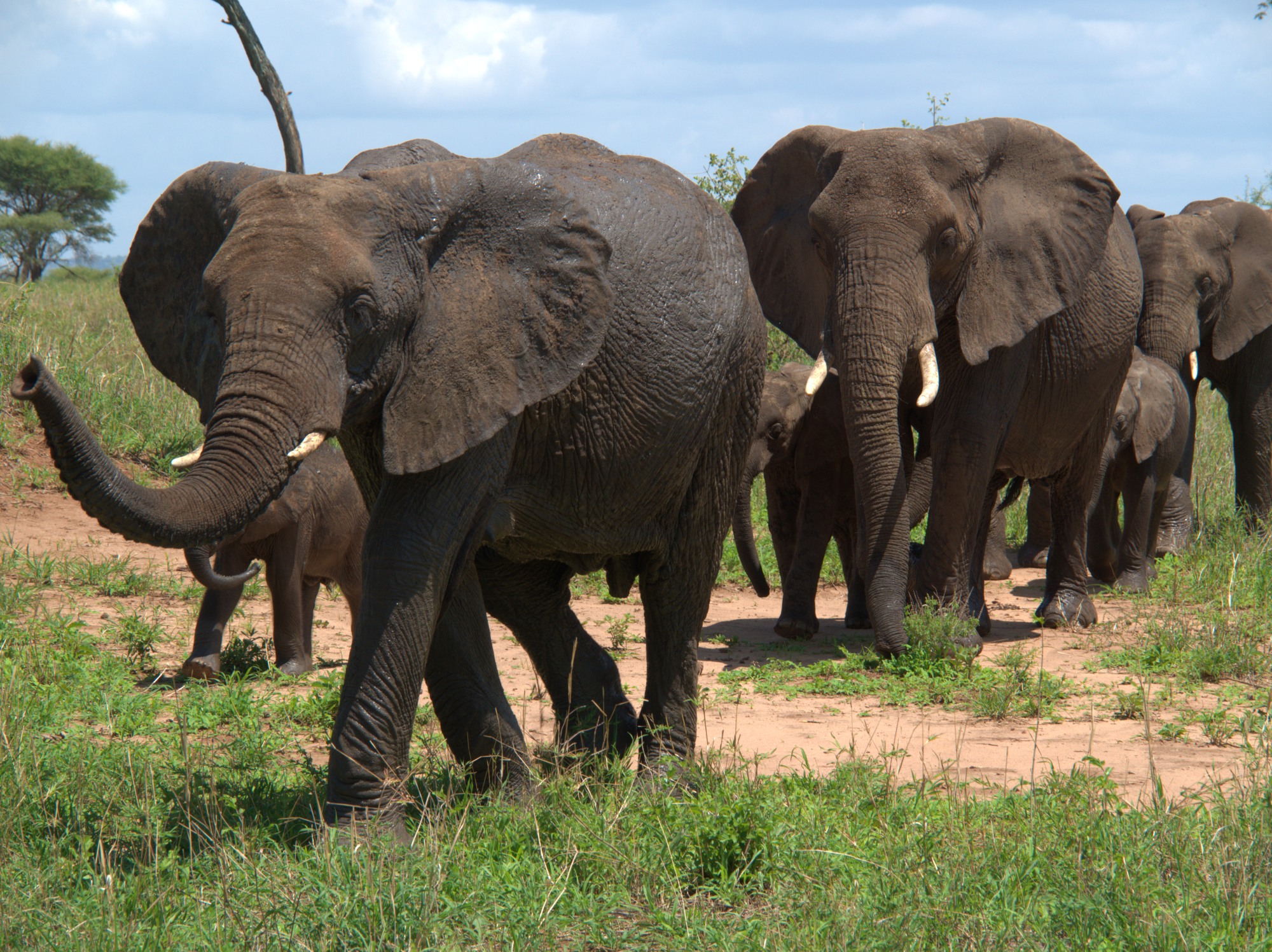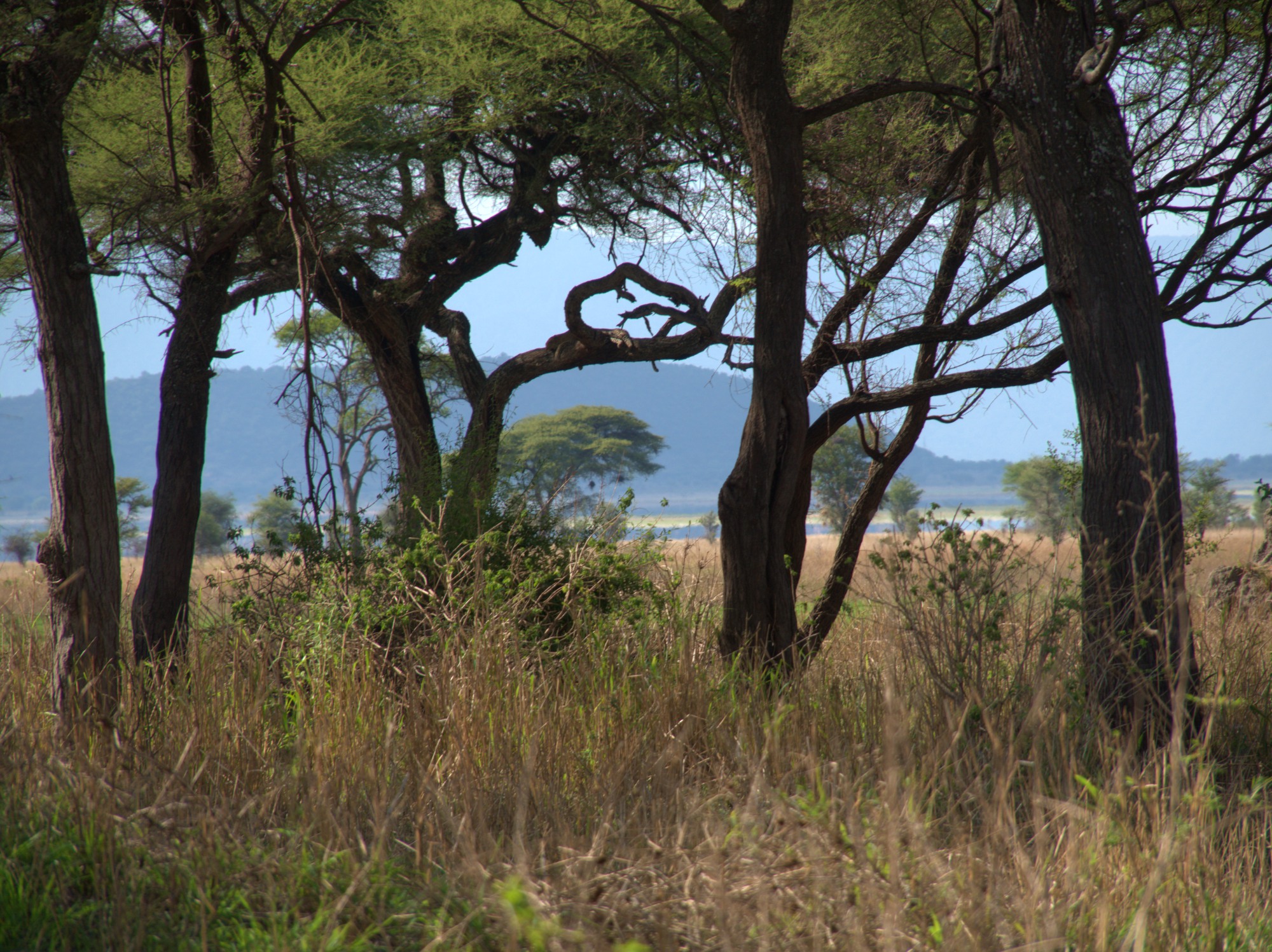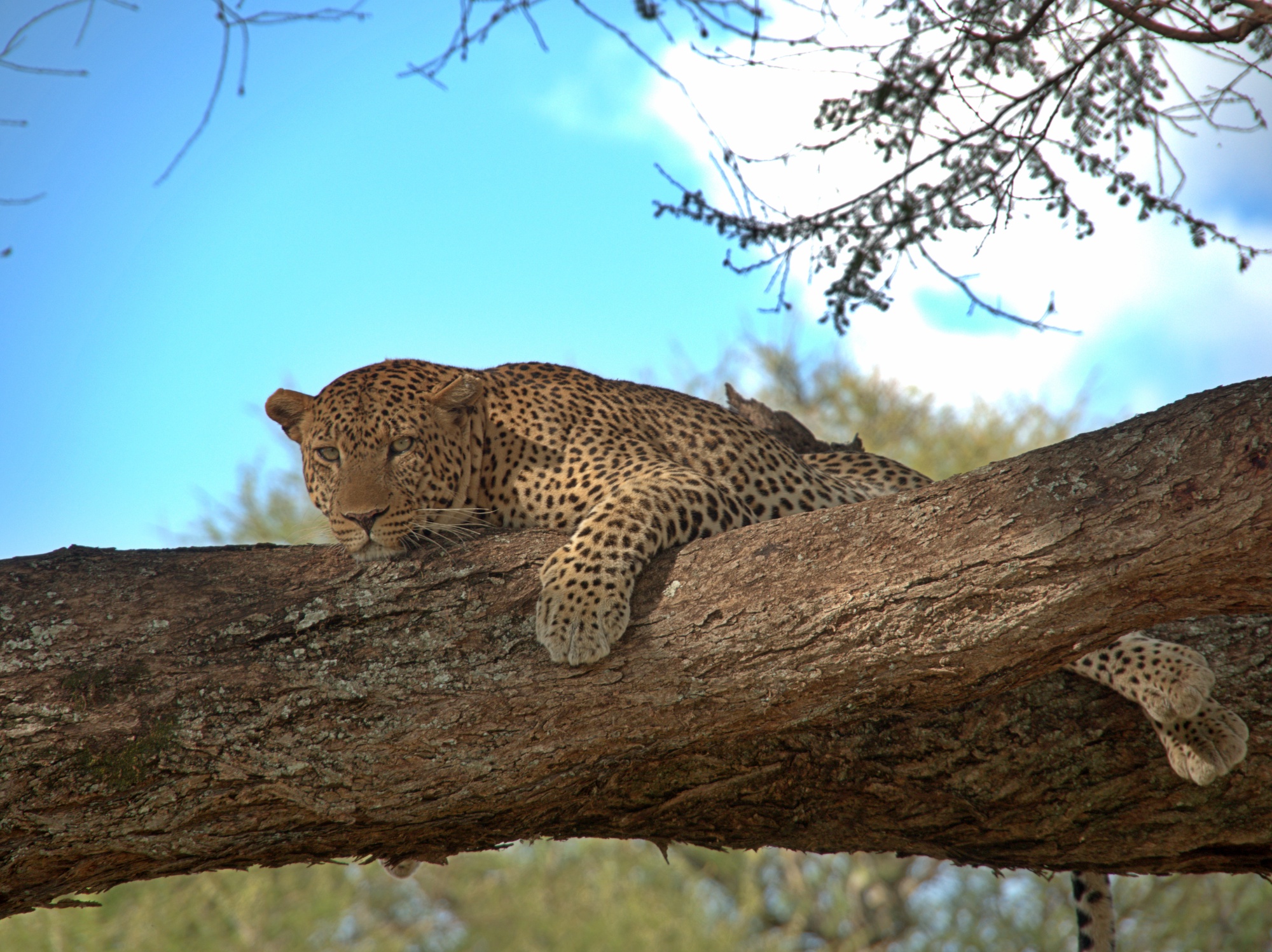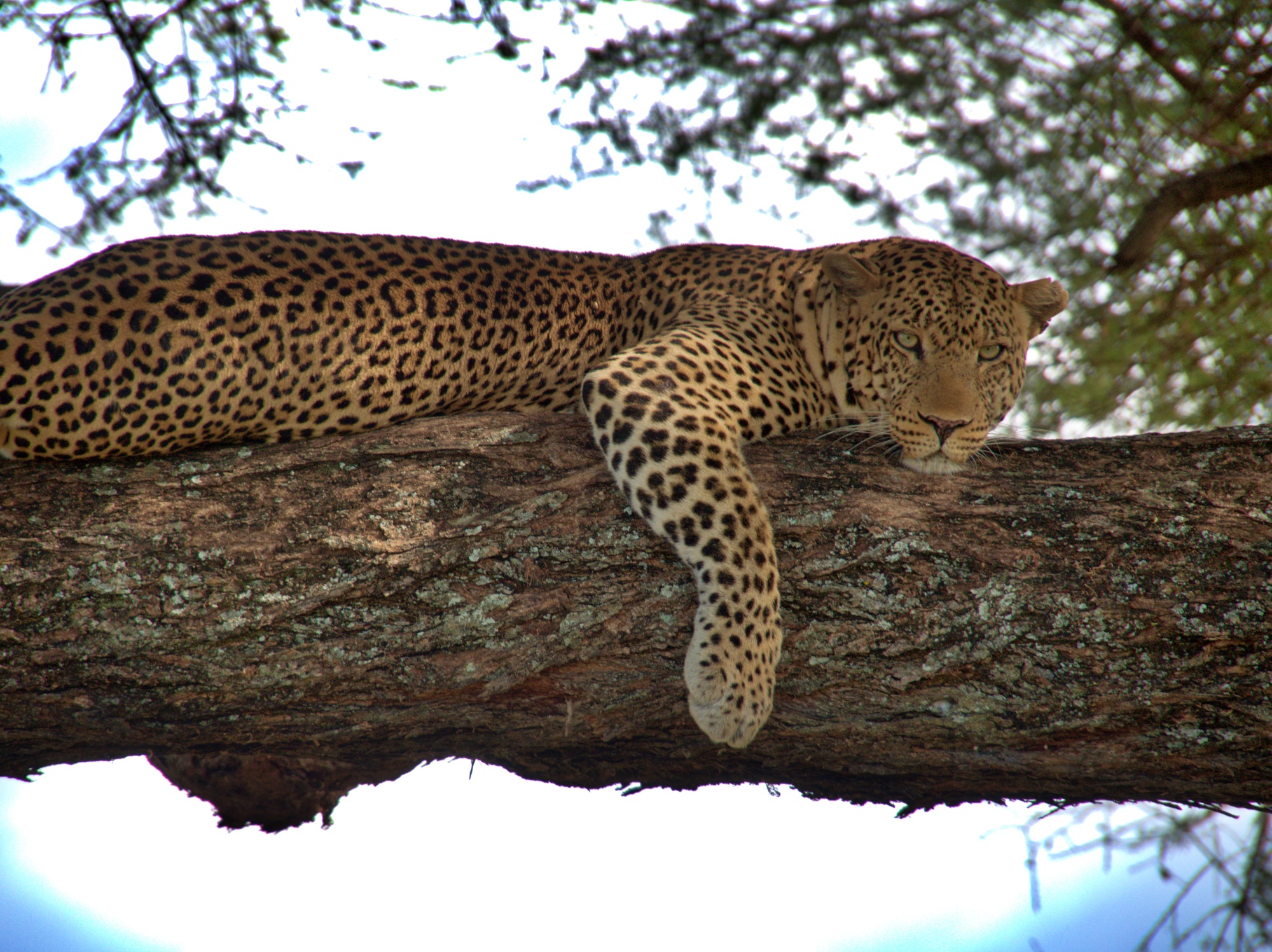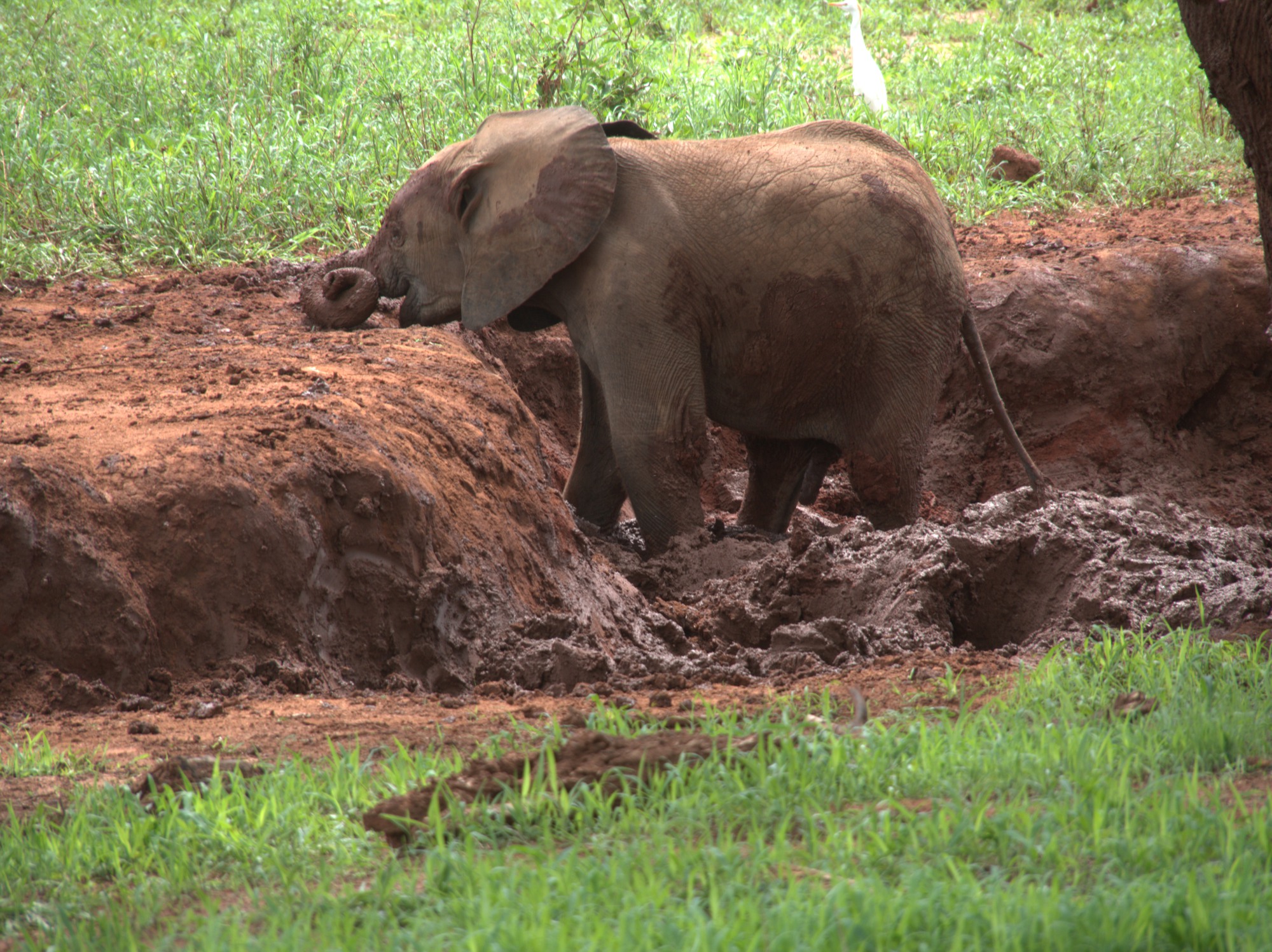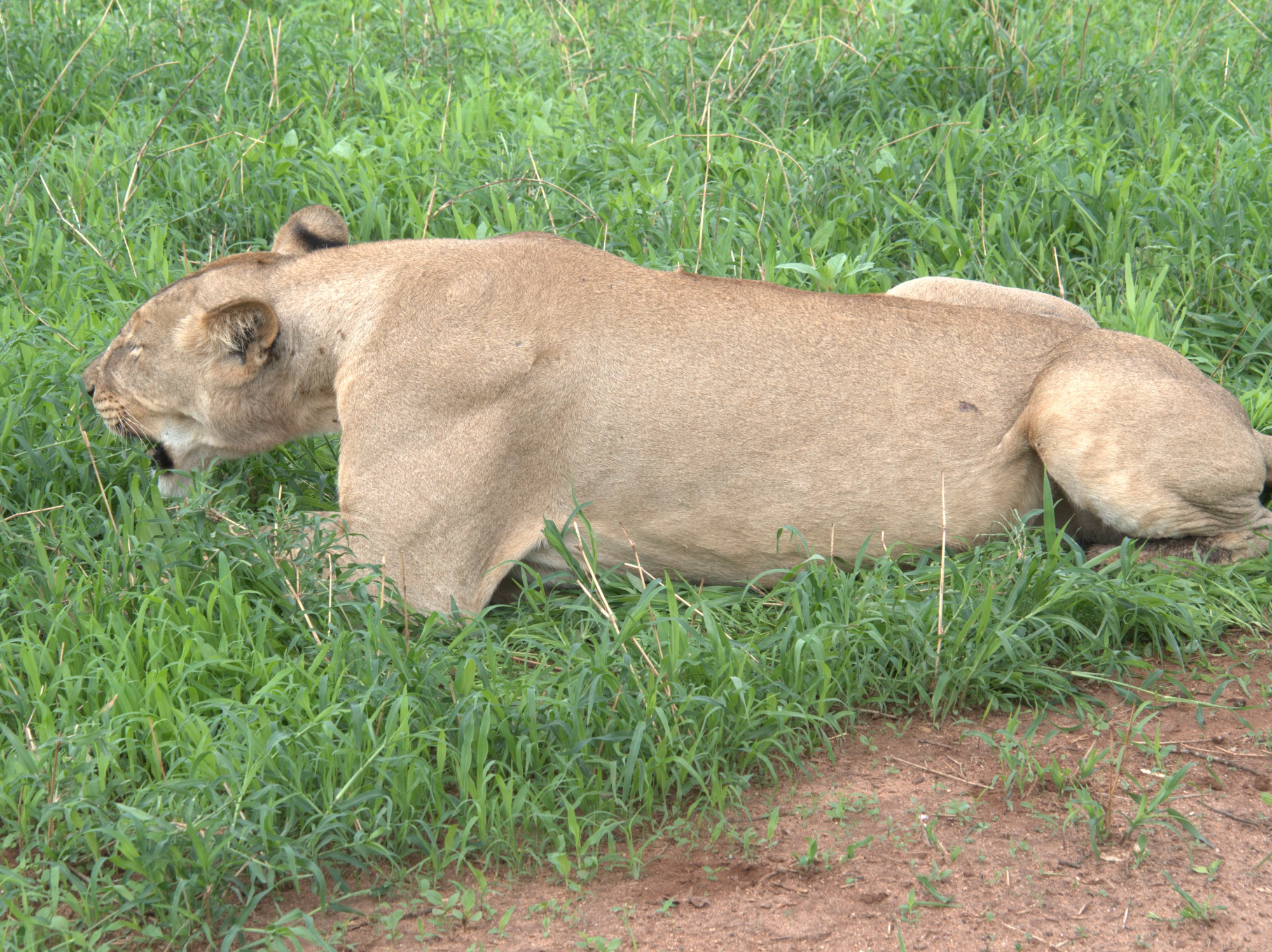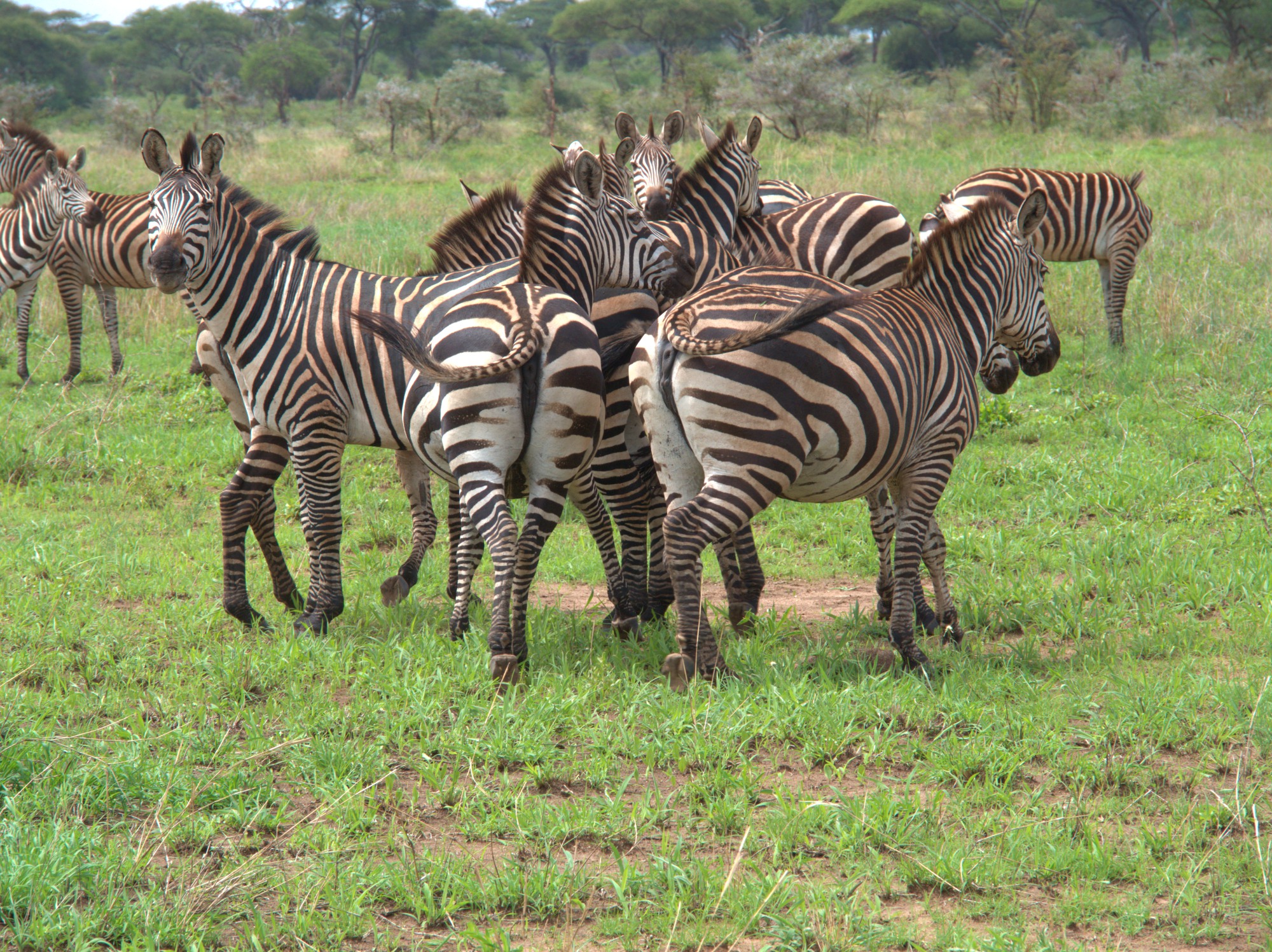 At top of hill near Sangaiwe gate to Tarangire park
The professionals have arrived
Spot the Leopard. Now imagine you were not looking through a 300mm lens.
Silly cat - being sick after eating grass
They should call this a kaleidoscope of zebras, not a herd