4 January, 2019 Mafia Beach Bungalows, Mafia Island, Tanzania

What the manager should have said was " The noises at night are teddy bears dancing on your roof". What he actually said was "the noises at night are rats on the roof and in the walls. But don't worry, they won't come in unless you have food in your room."
Well, the good news is we had no food in the room.
Through a mixup in reservations, we were limited to two rooms on our first night, so Mark and Kirsten got one room while the rest of us shared the bed and an extra mattress in the other hut. It's hot and humid like Zanzibar, so we spent a restless night listening to the teddy bears dance to a tune played by the squeaky room fan. Sarah woke up in the morning with flea bites.
We've checked and there are no reasonably priced alternatives, so we are here for the full five nights.
Sarah and I slept much better on the second night in the new hut, while Heather, warrior queen,  bravely fought the fleas by flashlight in our original hut. She described the flea carcass-strewn mattress battlefield to us the next morning.  After reading this, Heather says I did not give her enough kudos – it was a full on war, and she stopped counting at 50 flea casualties.
Mark and Kirsten had a teddy bear visit on night 3, and it stole the soap. Apparently this is a common occurrence according to the manager. The staff will try traps and ground pepper today to avoid more problems. 

I think we really need one good night's sleep in a clean & cool room, unoccupied by wildlife. However, the staff are very nice, and it's community run so we'll grin and bear it.
Mark and Kirsten have signed up for 3 days of diving, and the reports back have been good so far. Sarah and I went snorkelling this afternoon and had lots of fun being on the water . They took us out by dhow using an outboard motor, we spent an hour snorkelling, and then we came back under sail.

Swimming with whale sharks was pretty special. The biggest one we saw was about 7m in length, but apparently Mafia Island only has the babies. Adults can grow to 18m.  They are feed on krill (like most whales), except they are fish so they are impossible to spot because they don't need to surface to breathe. However they often do come close enough while feeding to show the top of their fins, and that is what the spotters look for. We ended up seeing 5 of them and swimming with 4 of them. Click here to watch the video in full screen… or watch the small version below.

Heather left yesterday and will be on her way back to Geneva later today after exploring Dar es Salaam. She took great pains to let us know how her 5 star hotel was.

We leave to go to Selous and Ruaha parks for our next safari on Jan 6 – only 2 sleeps to go!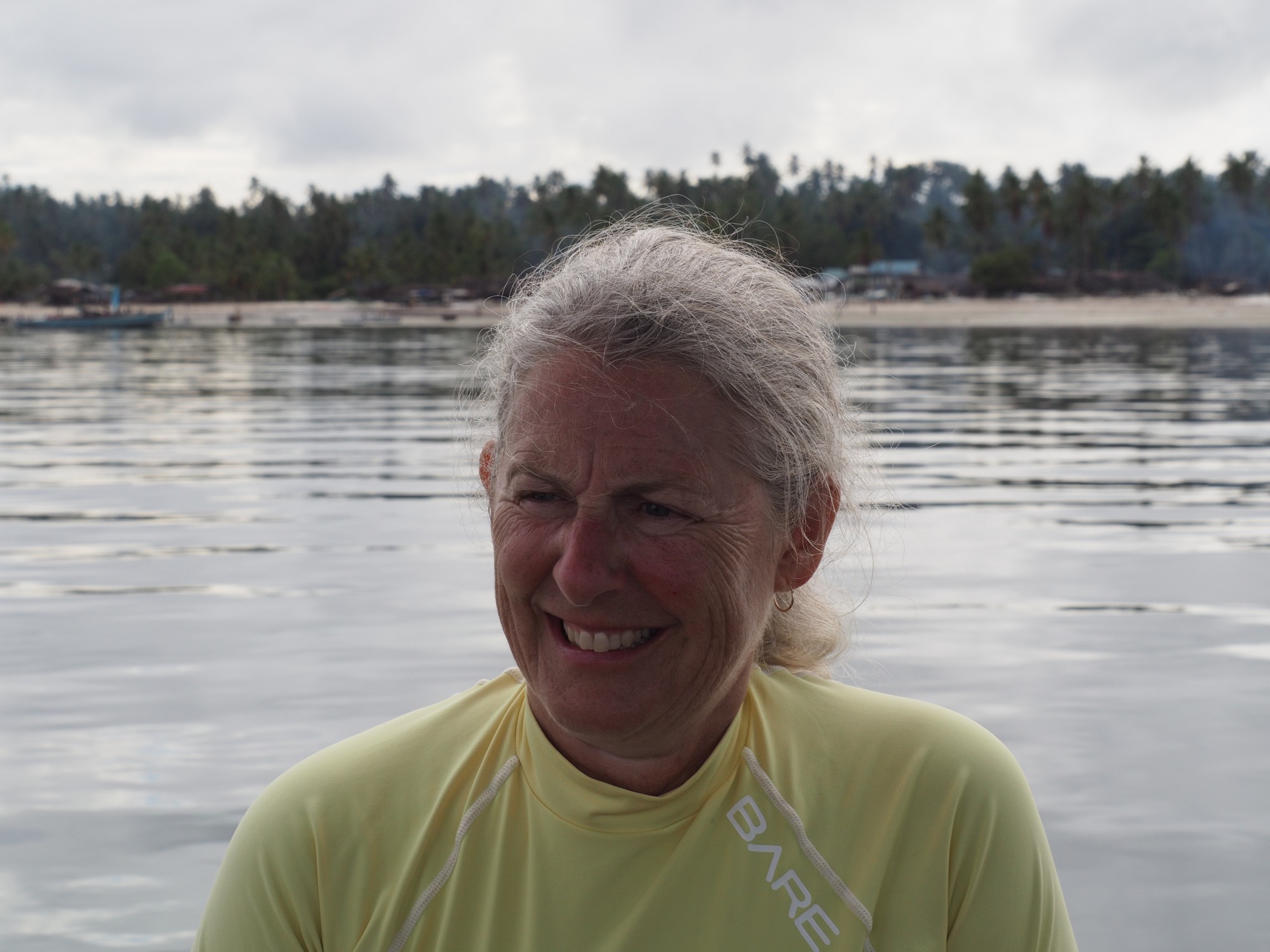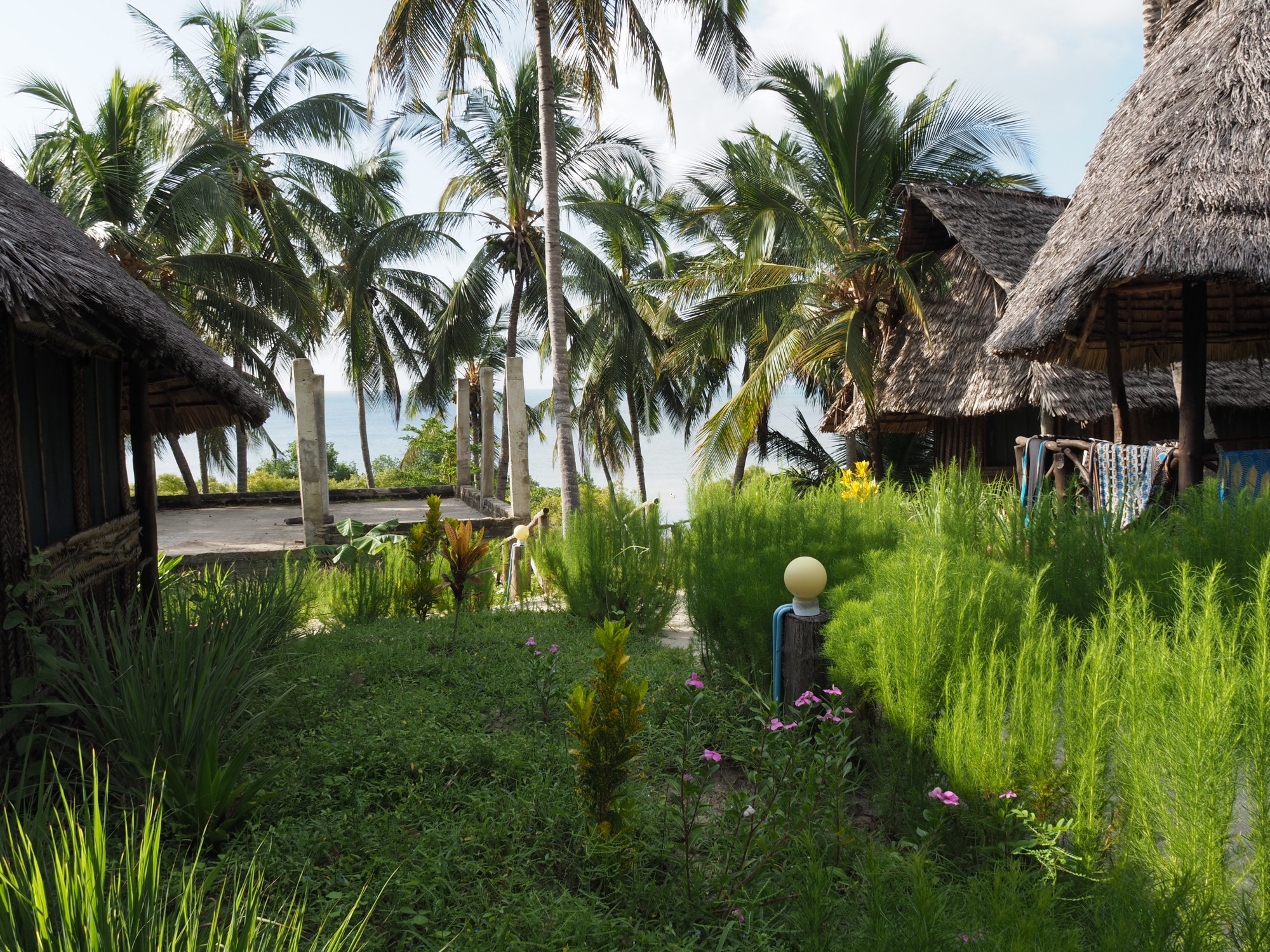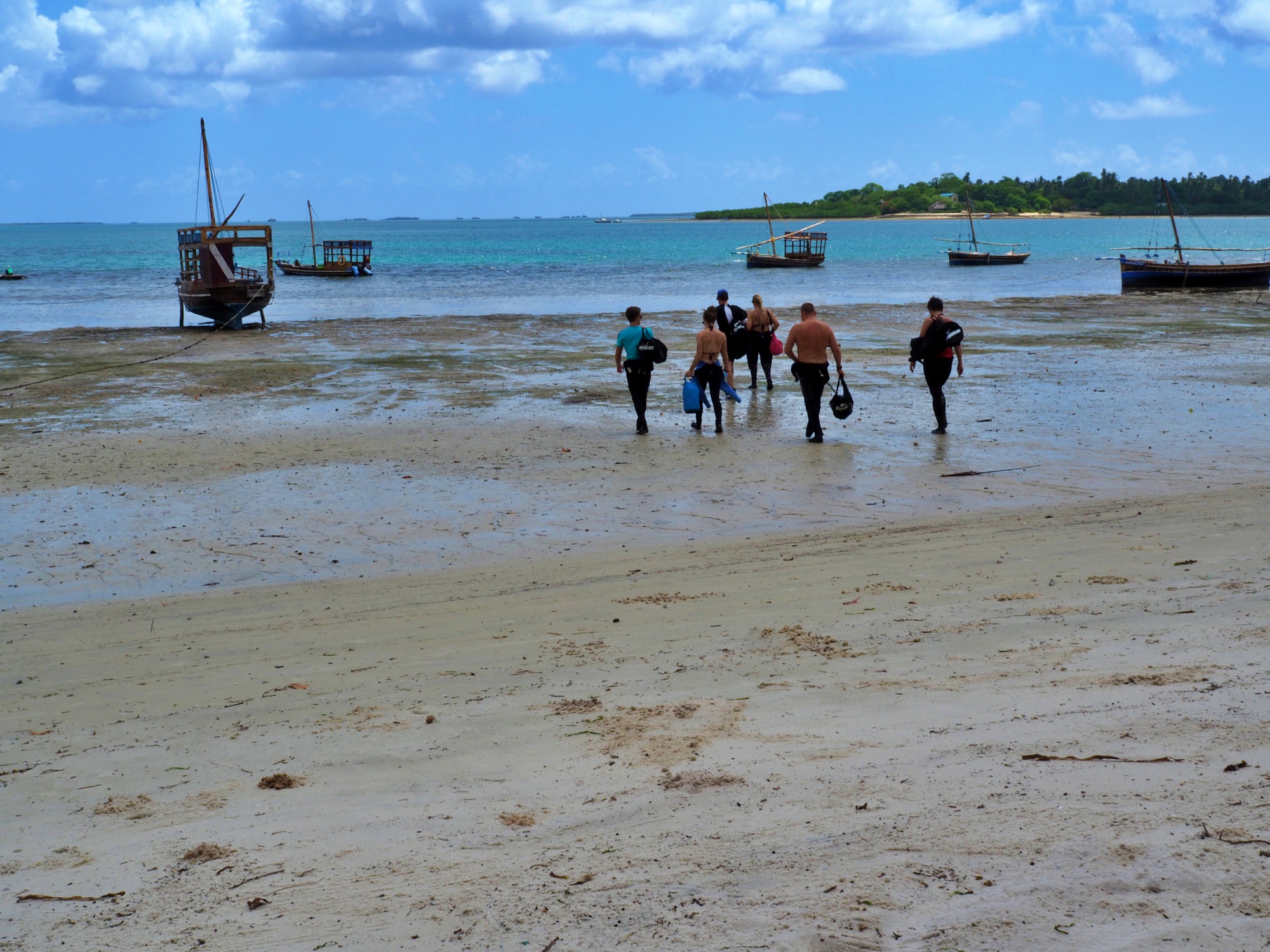 Always happy to go out in a boat
Mafia Island Bungalows. The rats live in the palm trees and then come down at night for soap