Saturday, 8 December 2018, Selenkay Reserve, Kenya
Even though the Selenkay conservancy is very close to the Amboseli park, the fauna is completely different. There must be more rain, or better soil, because bushes,  trees, and meadows are in abundance… which attracts different animals from what we saw yesterday. Add Impala, Kudu, Dik Dik, Gerenuk, Eland, and Masai Giraffes to the list.  There are also some of the same animals as yesterday: elephants, gazelles, wildebeests, jackals, and warthogs. And we saw 3 male lions on the night game drive: literally 20′ away from the truck.  

In the 2 hour game drive this morning, I don't think we drove more than 30 seconds before seeing another animal or herd of animals. To put that in perspective, when we drive the last 3 km to our cottage in the woods by a lake in Canada, we'd be happy to see maybe 6 deer and a small group of wild turkeys. In the same distance in Selenkay, I bet there were hundreds of animals. The biodiversity is amazing.
The Porini camps have exceeded our expectations. They are a low impact eco tourism operation. We stay in large tents, which are lit with solar power. Before the rainy season, the entire camp is removed and the area is allowed to return to nature. It's set up again for the next season. Porini does not own the land in the conservancy, but instead have leased it from the local Maasai. There is a very close relationship between Porini and the Maasai, and about 80% of the employees here are from Maasai tribes across the country. As part of the deal, the local tribes invite all guests over to a village once for a tour, which I'll talk about in the next post.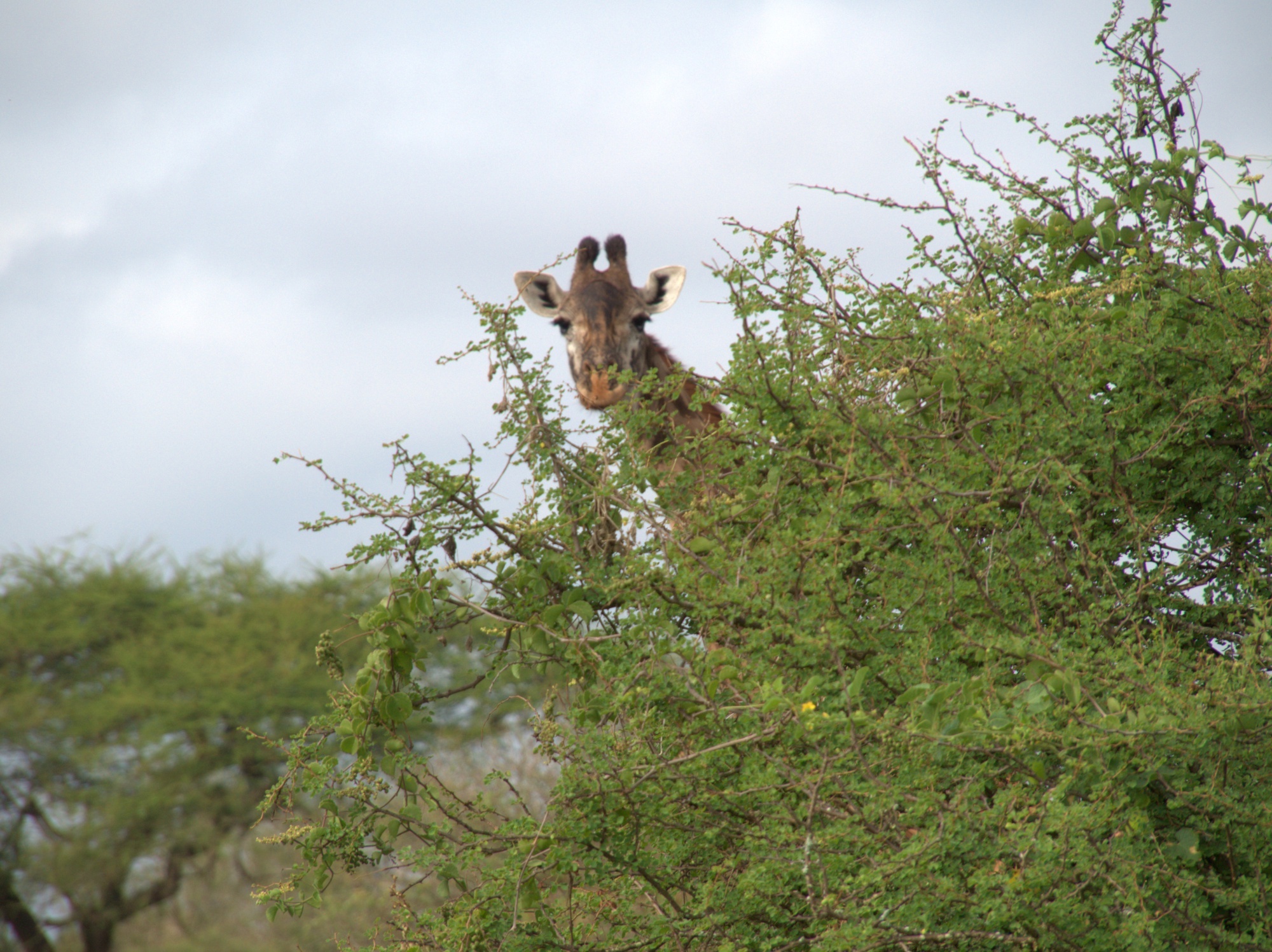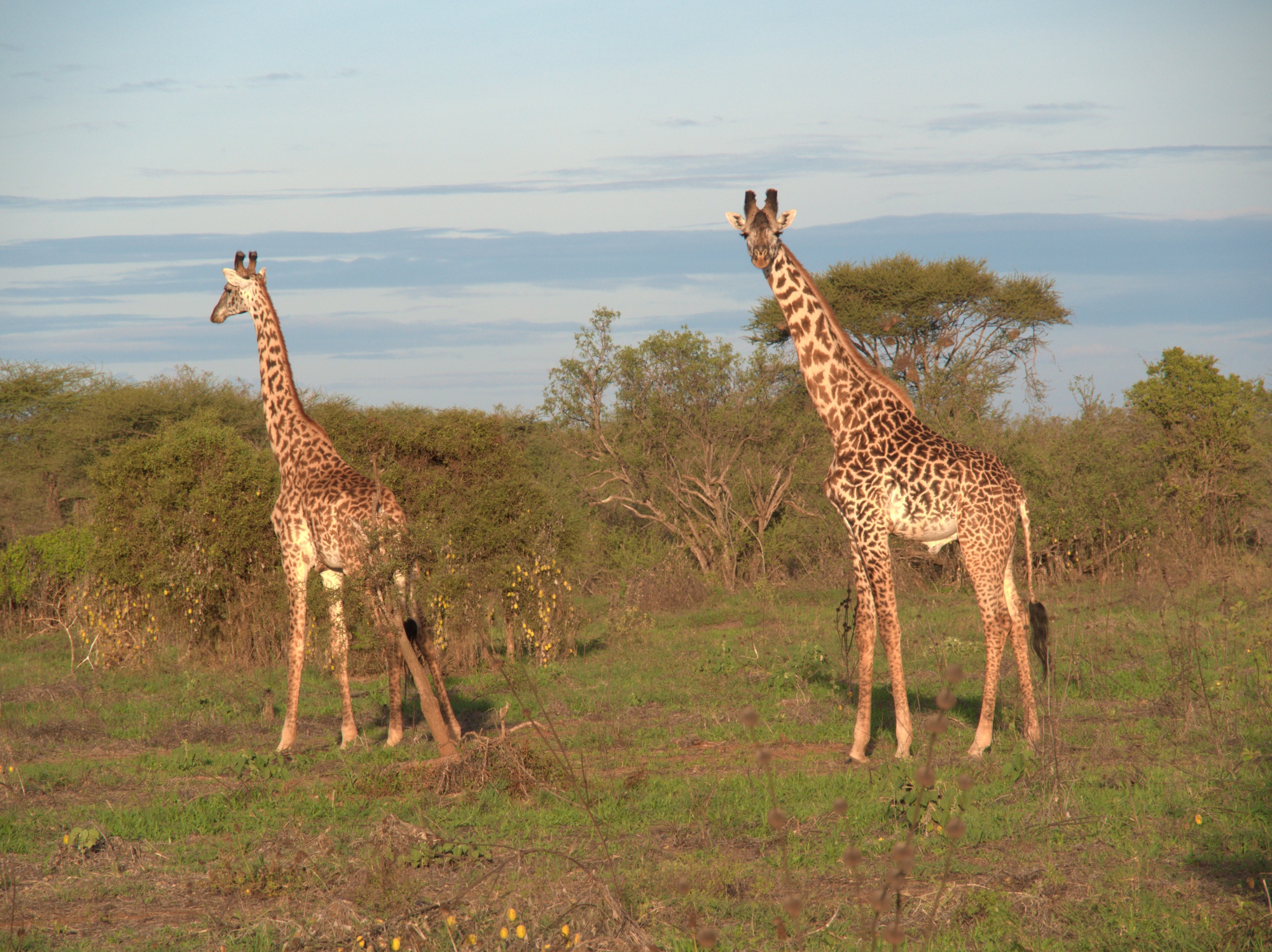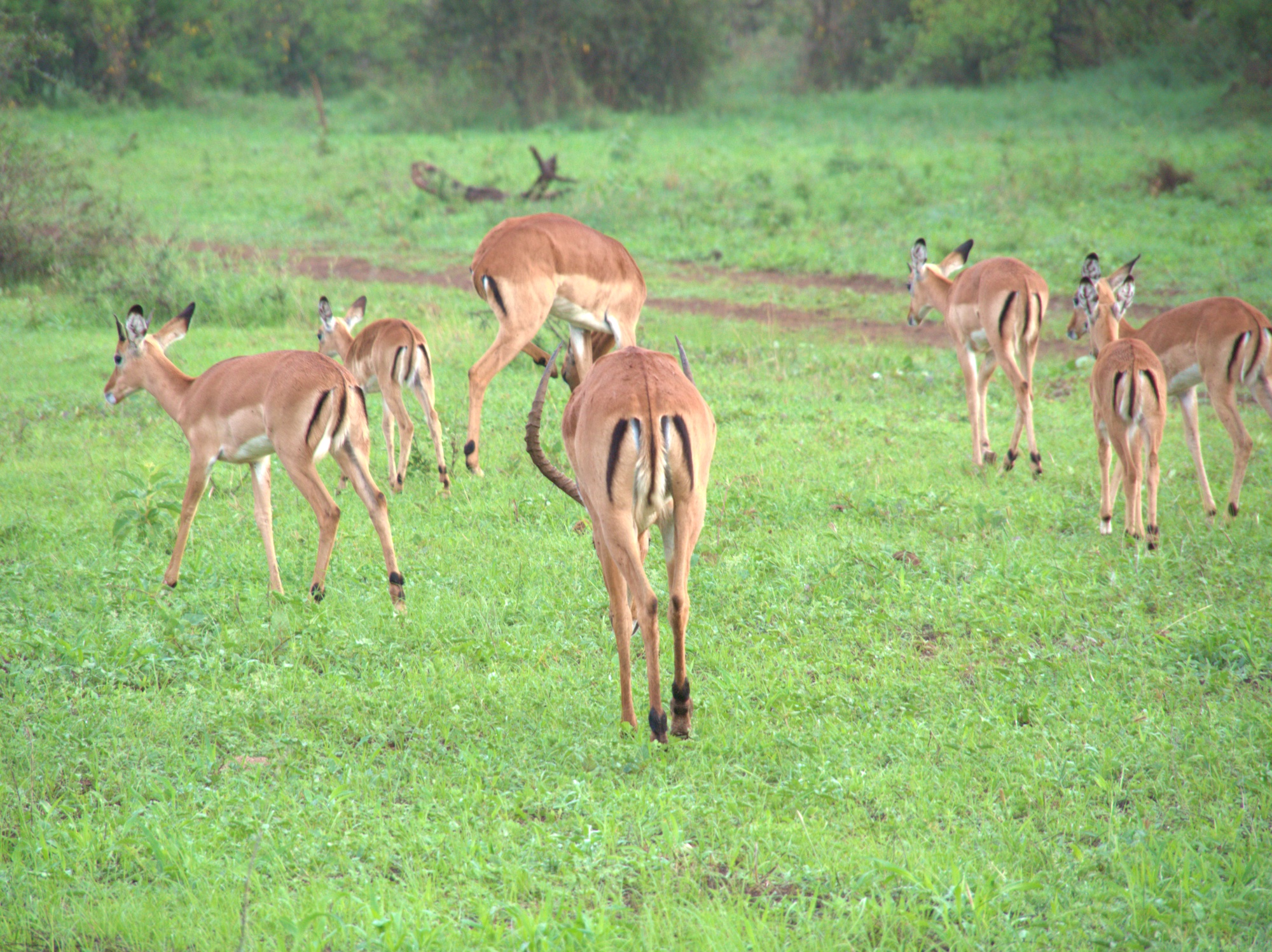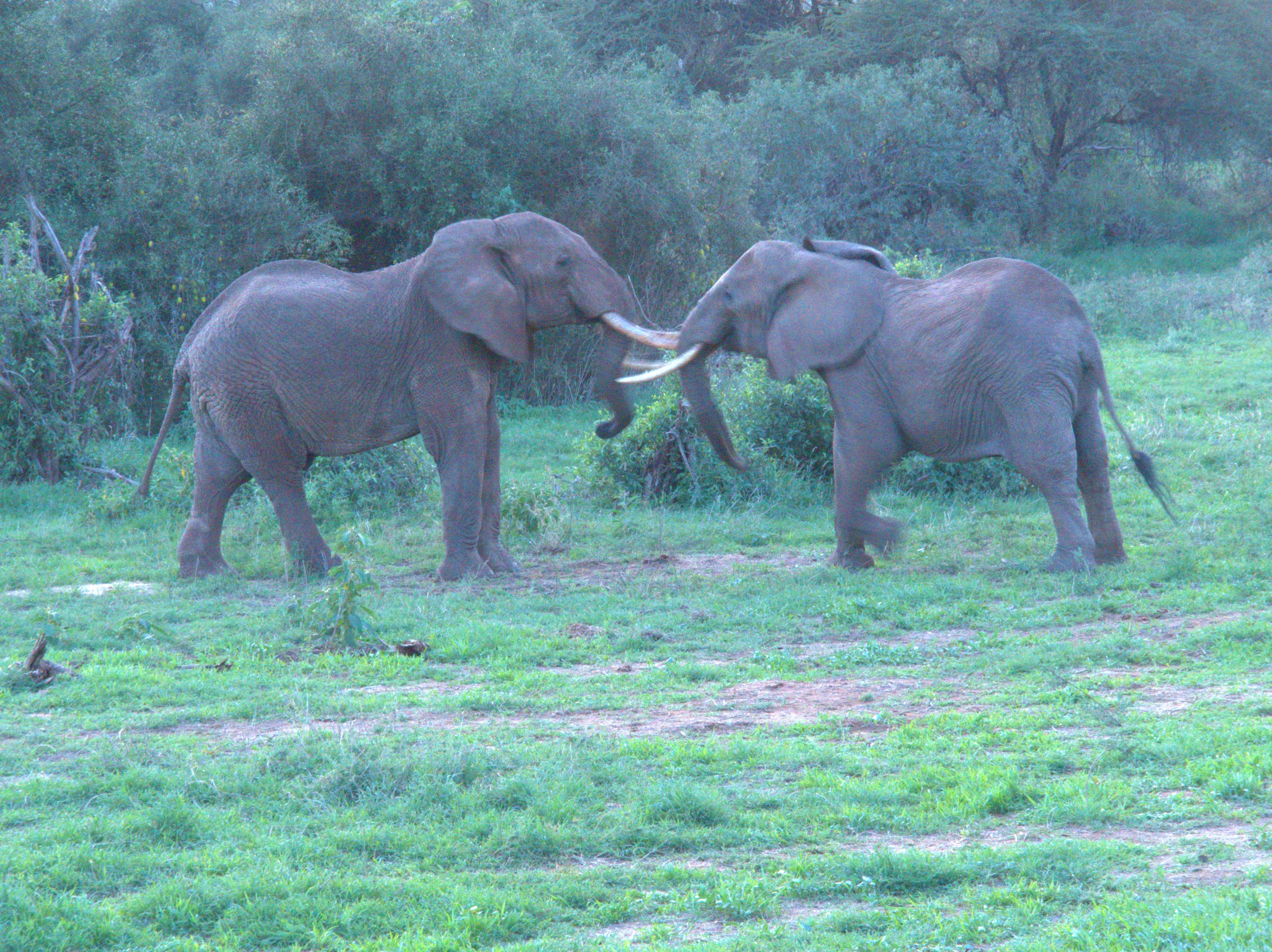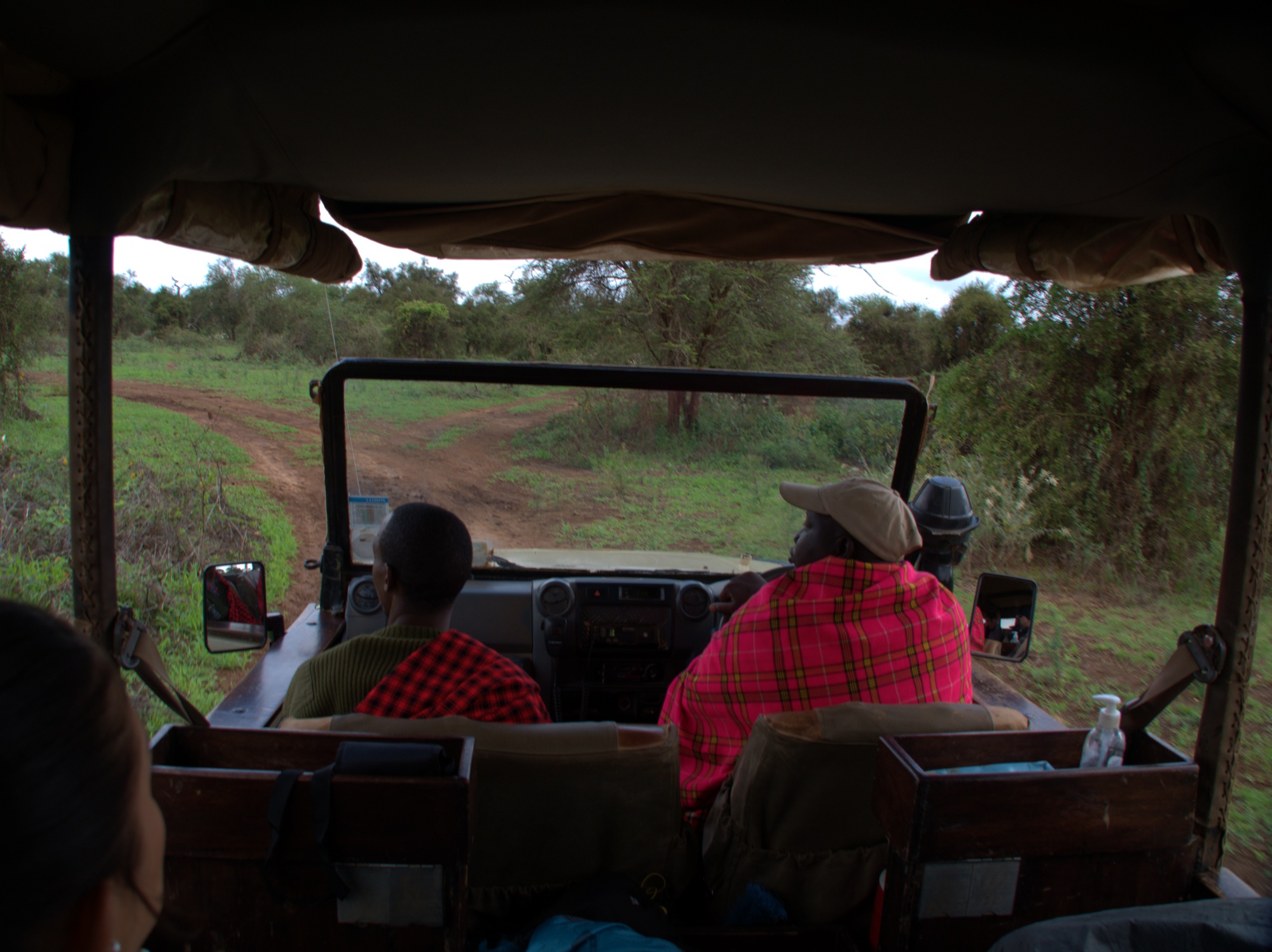 You'd peak around corners too if your neck was 9' long
Impalas: Our guide told us the black M on their rump signifies they are McDonalds for Lions
It's all fun and games until someone puts their eye out
Our guide Daniel on the left, and driver/guide Julius on the right